Happy Wayfarer is reader-supported. When you buy through links on our site, we may earn an affiliate commission.
Staying in a hotel can be a great way to rest and relax. However, due to circumstances, it may happen that you need to cancel your visit to the hotel. So, what happens if you never check into a hotel?
Keep reading to know the answer, and also discover why it is essential to check in at a hotel, what happens if you never check out, and how to get a late check-out.
What Happens If You Never Check Into a Hotel
If you never check into a hotel you already booked, it can have serious consequences: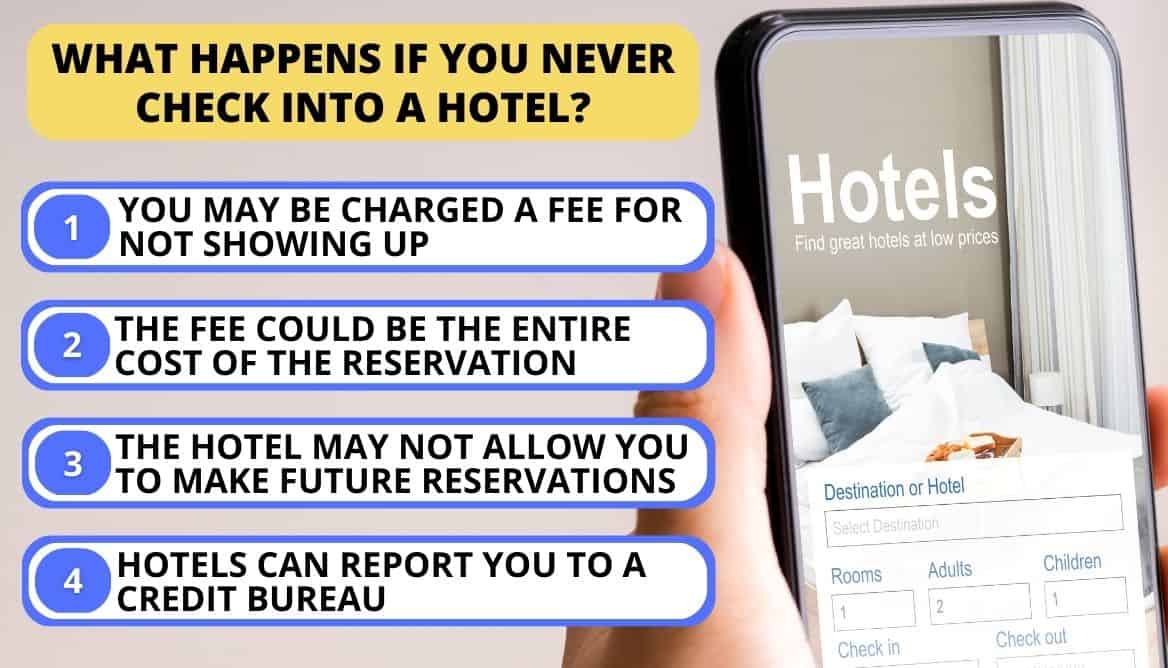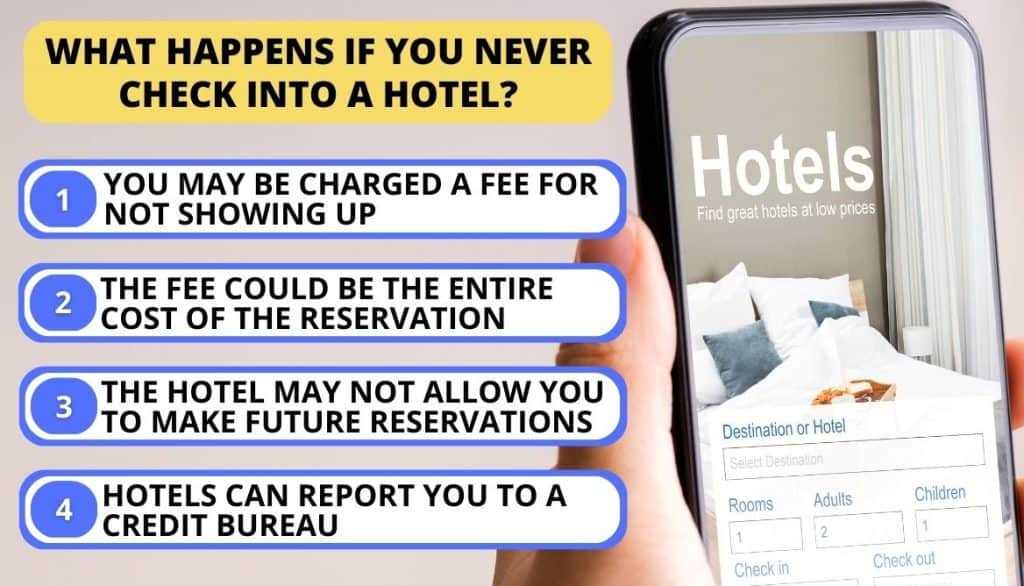 Depending on the hotel's cancellation policy, you may be charged a fee for not showing up. This fee could be the entire cost of the reservation, or it could be a percentage of the total cost.
Additionally, if you fail to check in without canceling, the hotel may add your name to a list of guests who are not allowed to make future reservations.
In some cases, hotels can even take legal action and report you to a credit bureau.
Therefore, it is important to cancel any bookings that you are no longer able to use in a timely fashion.
Do You Have to Check Out of a Hotel?
Yes, you have to check out of a hotel when you are done with your stay. Checking out is the process of officially leaving the hotel and is required in most cases. Here are a few reasons why checking out is essential: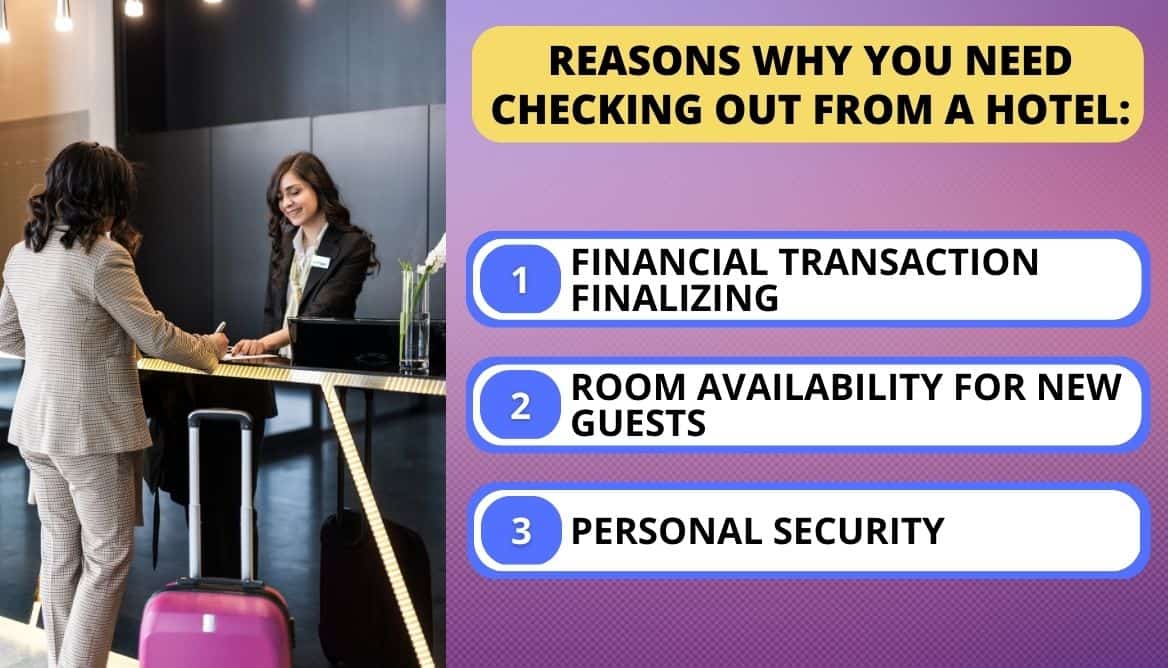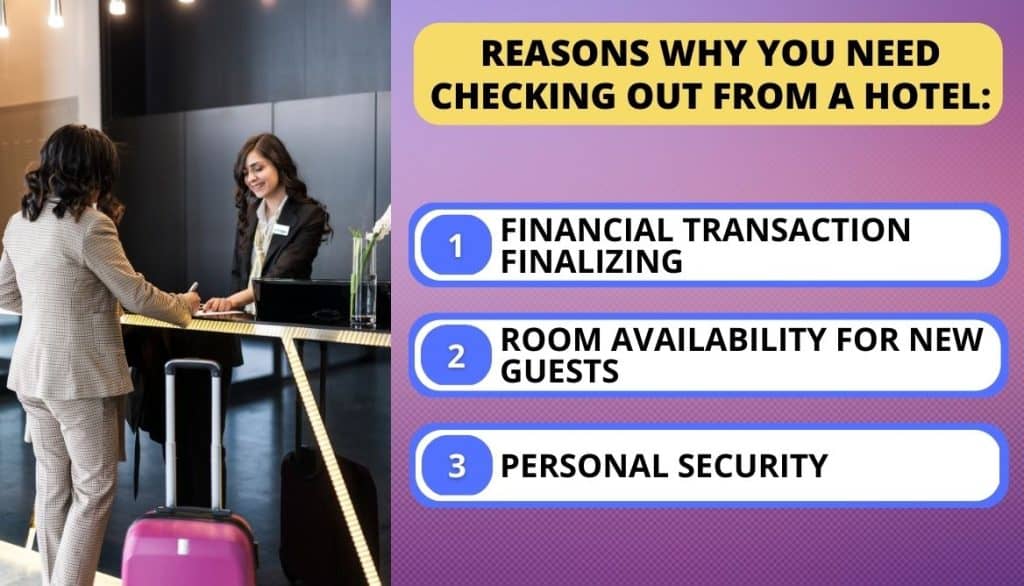 Financial Transaction: Checking out is how the hotel finalizes the financial transaction for your stay. It is the time when you need to pay any additional money or fees to the front desk that may have been incurred during your stay.
Room Availability: By checking out of the hotels, you are freeing up the hotel room for another person. This issue allows the hotel to increase occupancy and ensure vacancies are available for those who need them.
Security: Checking out ensures the hotel knows who is staying in their apartments. This fact helps keep the hotel secure, as the staff can quickly identify who is a guest and who is not.
Checking out of a hotel is necessary in most cases. It allows the hotels' front desk to manage their financial transactions, keep their rooms available, and maintain a secure environment.
The Reasons Why Checking Out of a Hotel is Necessary
Checking out is necessary because of the following reasons: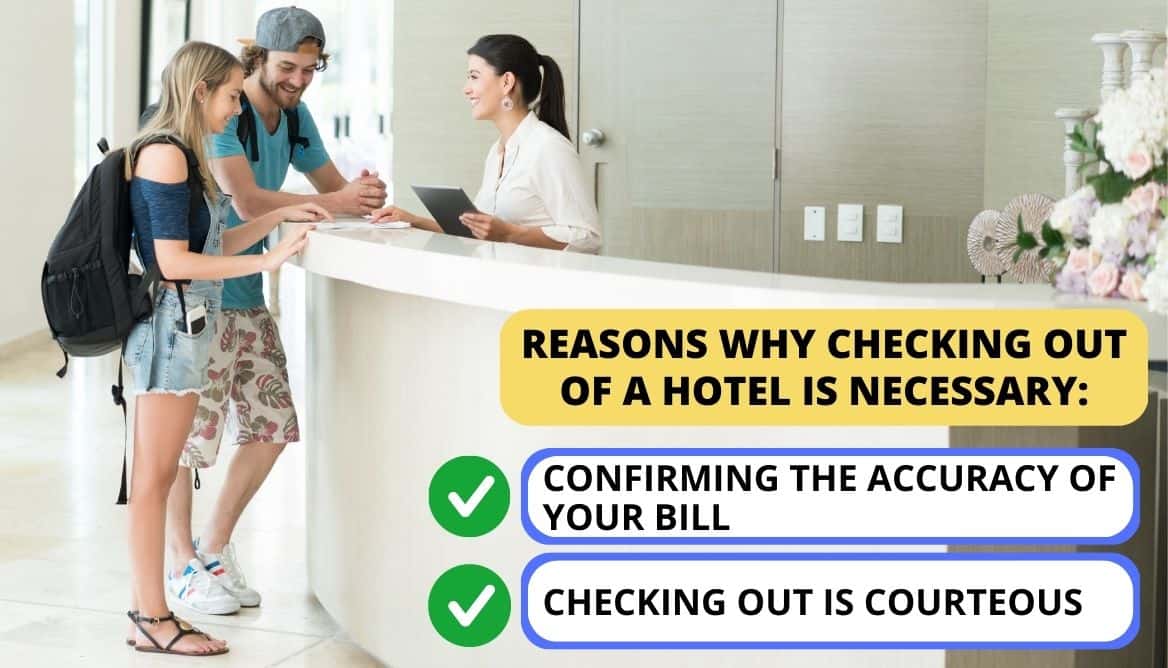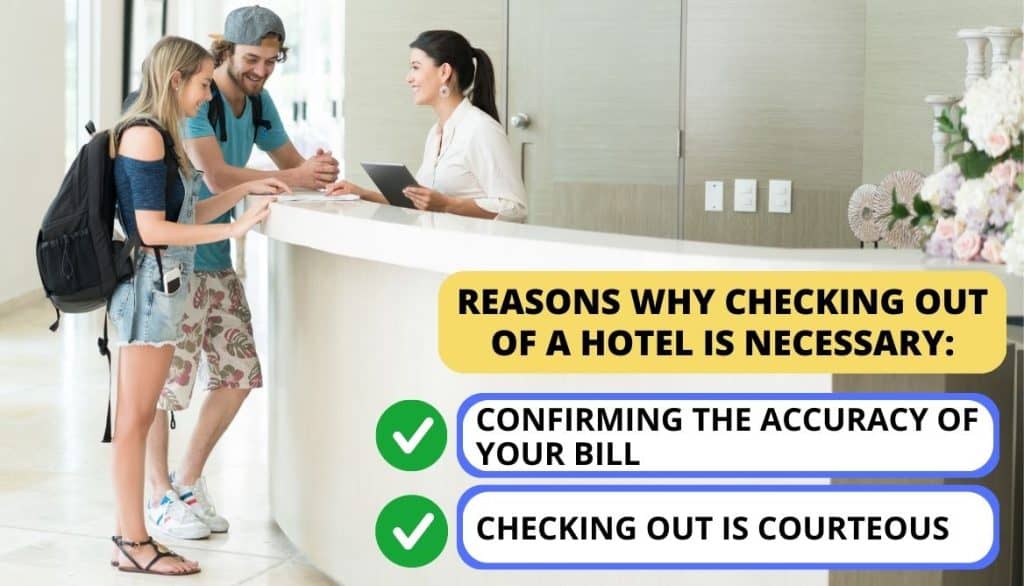 Confirming the Accuracy of Your Bill
Compare Your Receipt to Your Statement: When you check out of a hotel, make sure to review your statement and compare it to your receipt. Look for any discrepancies between the two documents and flag any charges that appear to be incorrect.
Look for Unexpected Charges: Take a close look at any charges that may be unfamiliar. Be sure to check for things like resort fees, mini-bar charges, and other miscellaneous charges that may have been added to your bill.
Check Room Rates: Make sure that the room rate you were charged is the same as the rate listed on the hotel's website. If the rate is different, ask the hotel staff to provide an explanation.
Review Taxes: Make sure that the taxes charged on your bill are correct. In some cases, taxes may be charged incorrectly or not charged at all.
Ask Questions: If you have any questions or concerns about your bill, don't hesitate to ask the hotel staff for clarification. Ask if the hotel offers bonus points.
Checking Out is Courteous
Checking out is necessary to ensure that the hotel rooms are adequately cleaned and prepared for the next visit. It is also courteous to check out on time to ensure that the staff can efficiently manage their workload and keep it running smoothly.
How to Check Out of a Hotel: Things You Should Know
The following are ways how to checkout: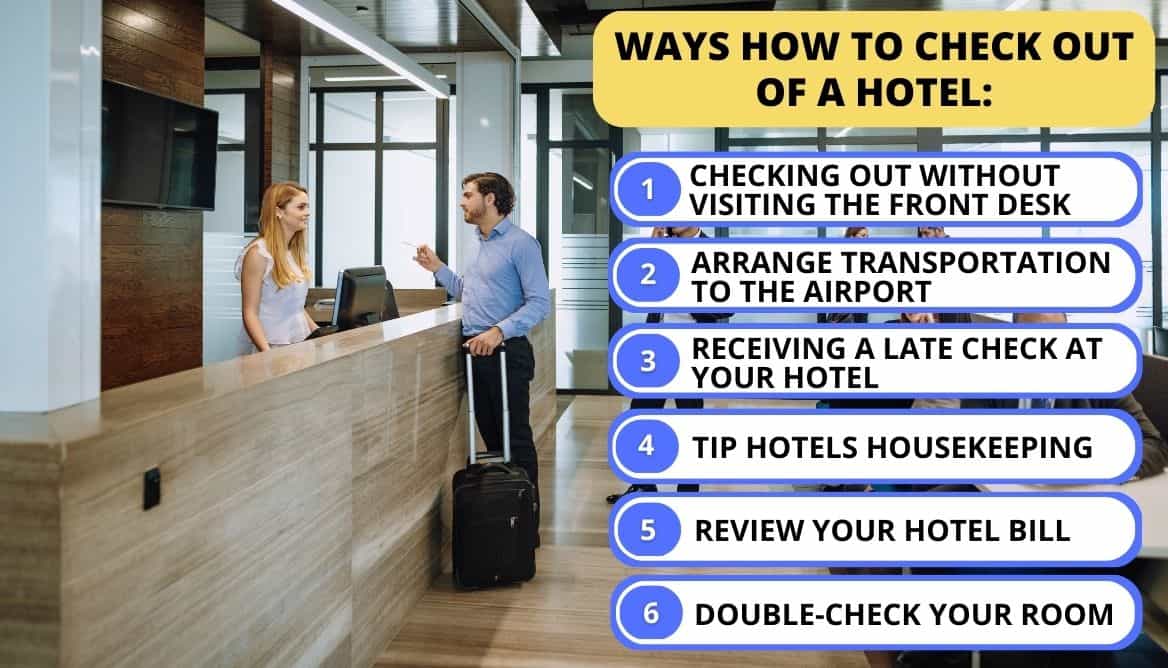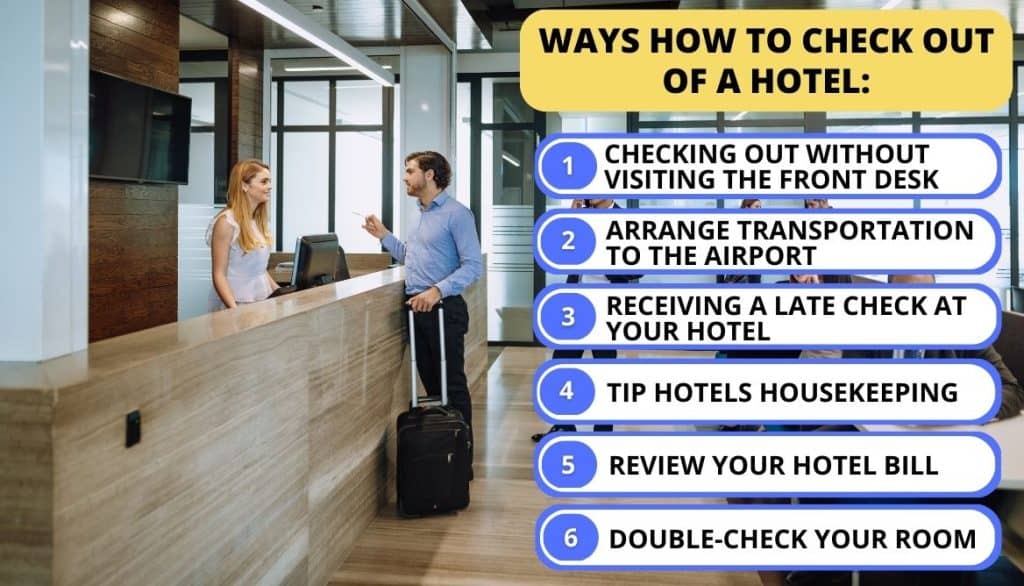 Checking Out of Your Hotel Without Visiting the Front Desk
You can use a few methods if you want to check out without going to the front desk. One of the most popular methods is to use the online checkout feature on the hotel's website or app. This allows you to check out quickly and easily without going to the front desk.
Arrange Transportation to the Airport in Advance
When checking out, it is essential to arrange airport transportation early. This will ensure that you have reliable transportation to the airport and make for a smoother check-out process. Here are a few tips for arranging airport transportation early:
Book ahead: Booking your transportation ahead of time can help you avoid any last-minute surprises. Research the options available to you and book the one that best fits your needs.
Consider your flight time: Be sure to book your transportation to the airport in time to make your flight Factor in potential traffic and delays when booking.
Check payment options: Many airport transportation companies accept credit card. Check the payment options available to you and have the necessary payment method when departing.
Ask about the cancellation policy: Find out if the transportation company offers a cancellation policy. This can help you if you need to cancel your transportation.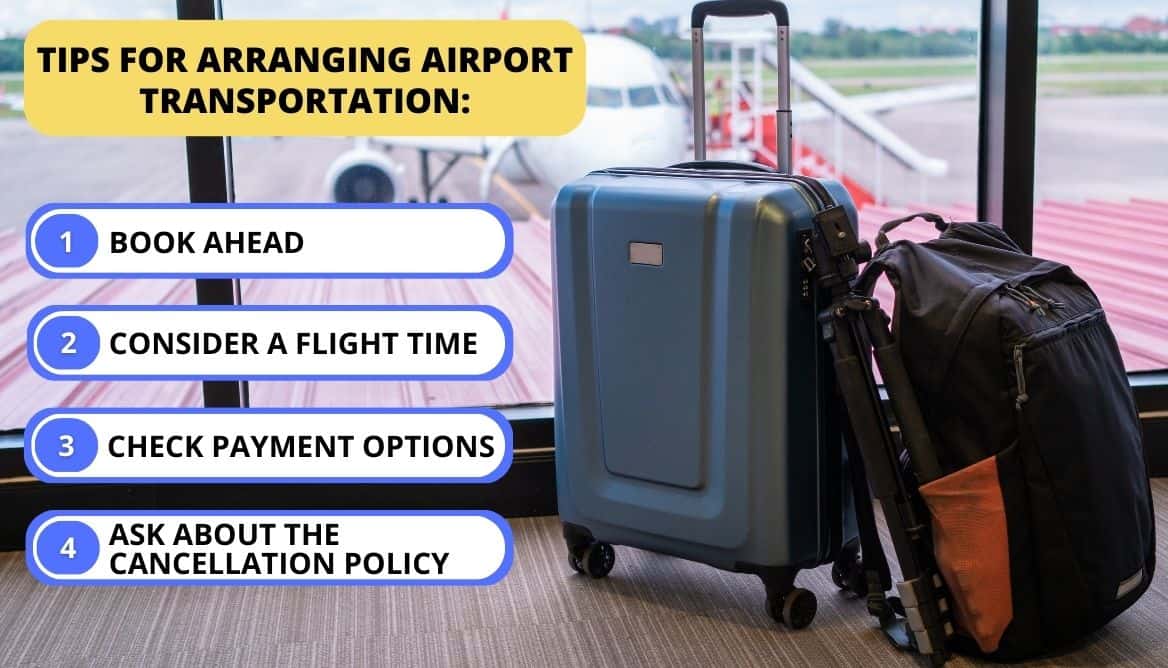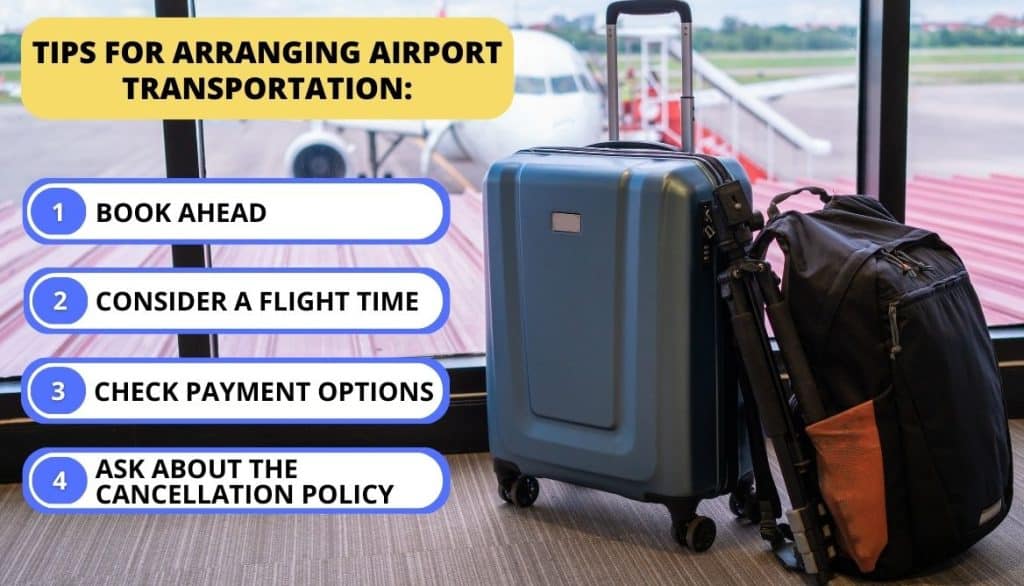 Receiving a Late Check at Your Hotel
Most hotels have a check-out time of 11 AM, but they may offer a late check-out time if requested in advance. This can be convenient if you have a late flight or want additional time at the hotel.
Tipping Hotels Housekeeping
When checking out, make sure to leave a tip for the housekeeping staff to provide quality services during your stay. Gratuities are typically left on the pillow or dresser in the room, and the staff will appreciate any amount.
The front desk staff will usually ask if you need help with your luggage when you check in and when you check out, so make sure to leave a tip for them as well.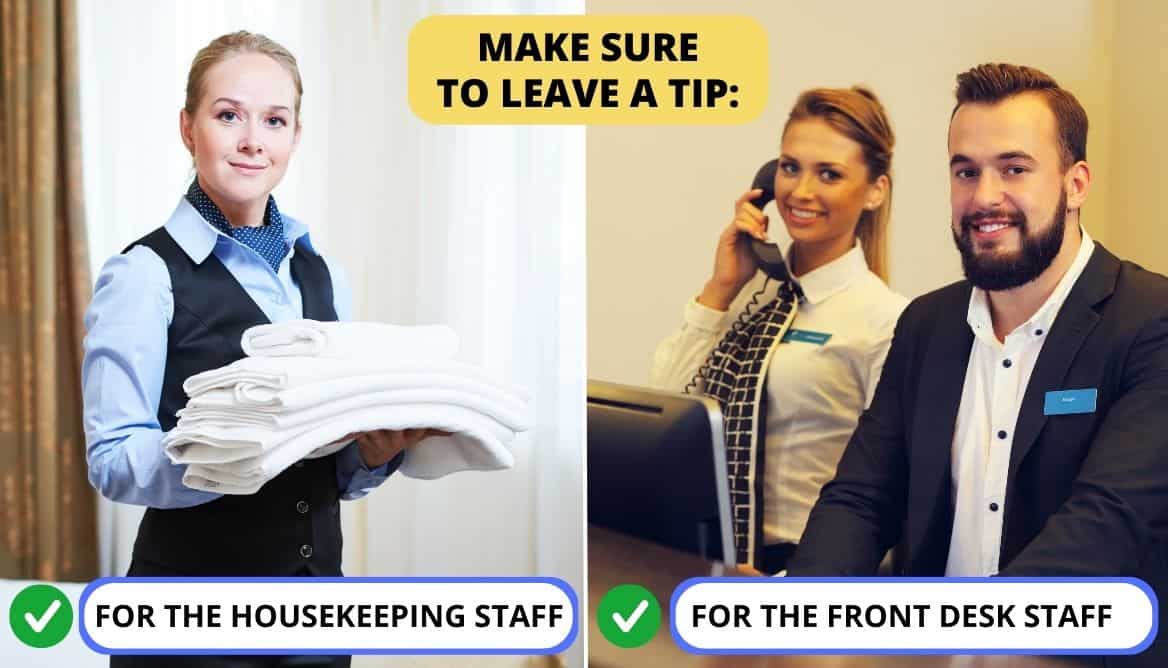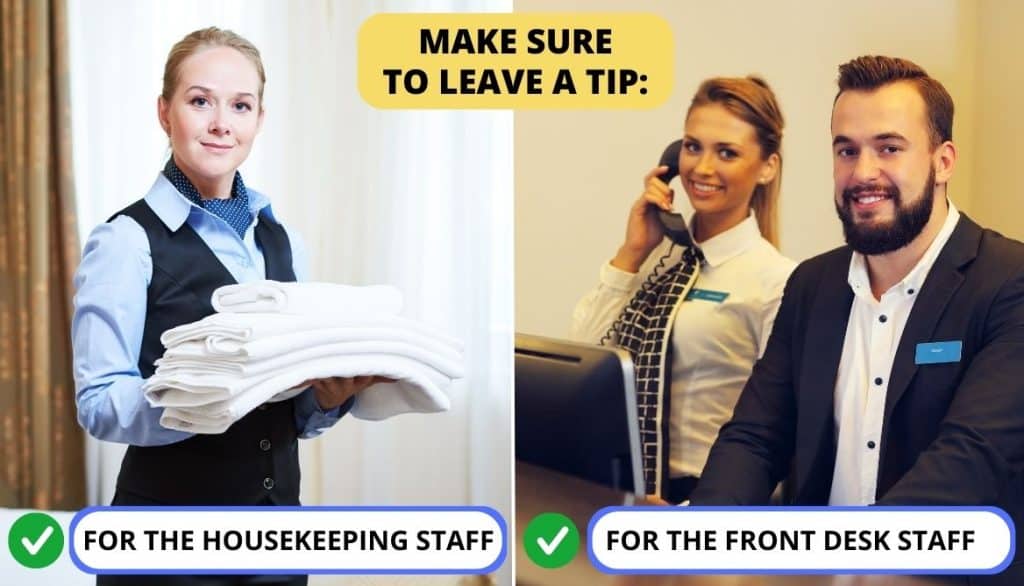 Review Your Hotel Bill Carefully
It is important to review your hotel bill to ensure that all charges, such as room service and check-in fees, are accurate and that the hotel reservation was correctly billed. Double-check the bill, as staff can make mistakes when entering charges. If you notice any discrepancies, bring them to the staff's attention before leaving the hotel.
Double-Check Your Room at the Hotel
Double-check your room to ensure you have kept all of your property. Take a quick look around the room and ensure that you have your personal belongings; example of belongings include your passport, money, and phone.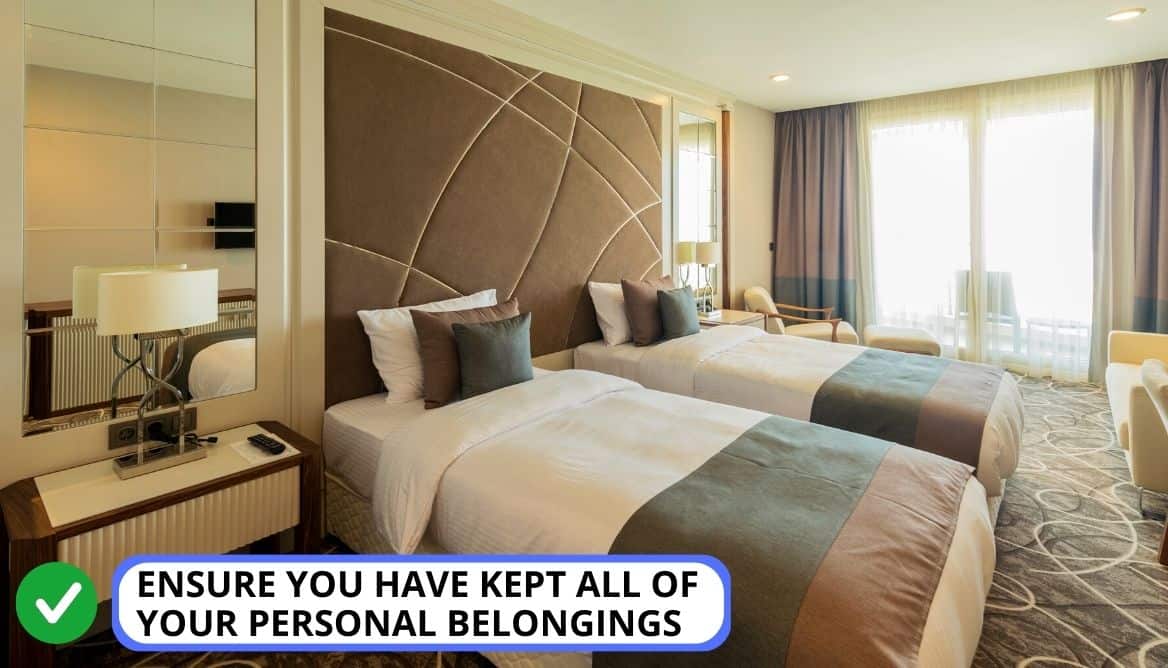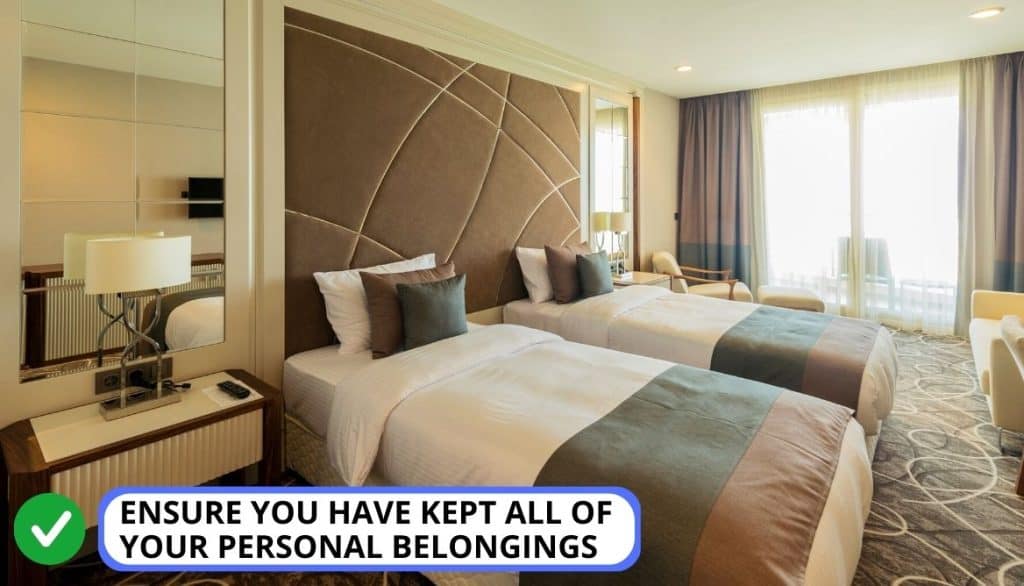 If you made a hotel reservation, ensure that you provide your ID to the front desk when you check in and check out of the hotels'.
FAQs
Can a hotel charge me if I never checked in?
Yes, a hotel can charge you if you never checked in, as you would still be liable for the booked room rate. Hotels typically require a credit card to book a room, and this card will be charged if you do not check-in. Guests who fail to check in must contact the hotel to cancel the reservation and request a refund.
What happens if you check into a hotel late?
If you check into a hotel late, you may have to pay an additional fee. Many hotels have a standard check-in time and if you arrive after that time, you may be charged a late fee. Depending on the hotel, you may also have to wait until the front desk is open to check-in.
What happens if you don't check out at a hotel?
If you don't check out of a hotel, you may be charged an additional room rate, incidental charges, and other fees. This can be costly and may prevent you from being able to stay at other hotels in the future. To avoid these charges, it is vital to make sure you pay for your stay and check out on time.
Can I check in to a hotel at 2 am?
Yes, you can check in at 2 am, though it may depend on the room rate and whether they offer an early check-in fee. If you have any fellow travelers, you'll need to pay for each person separately, and it may be a good idea to check one of the many hotels nearby for their availability.
Can someone else check into a hotel room for you?
Yes, someone else can check into a hotel room for you as long as they have your credit card and valid form of identification to show at the front desk. The person checking in will also need to be listed as an authorized guest on your reservation.
What to do if you never check into your hotel stay?
If you never check into your hotel stay, contact the hotel as soon as possible to let them know. You may be able to get a refund or reschedule your stay, depending on the hotel's policy.
The dangers of unchecked hotel rooms
Staying in a hotel without checking in can be dangerous, as it can leave you vulnerable to theft or attack from unknown people who may have access to the room. Additionally, if you never check in, you risk not being able to receive any assistance from the hotel staff in case of an emergency.
Conclusion
If you fail to show up for your reservation without canceling it beforehand, the hotel may charge you for the first night or even the entire stay, depending on their policies.
if you continue to be a no-show, the hotel may give away your room to another guest, leaving you without a place to stay. Therefore, it's crucial to communicate with the hotel if there are any changes to your plans or if you're running late to avoid any unwanted charges.
Have you ever had a problem due to missing checking into a hotel? Share your opinions expressed in the comments below.