Happy Wayfarer is reader-supported. When you buy through links on our site, we may earn an affiliate commission.
When you come across airline terms, have you ever thought about "What does standby mean on Delta"? Understanding what and how standby works with Delta is necessary for you as a traveler as you might find yourself in a situation of Emergency flight or travel plans.
Today, I am here to help you with what standby means, and how it works on Delta Airlines. I will also unfold other necessary information you need to know and do if you want to fly standby. So let's move in!
What Does Standby Mean Delta?
Standby is associated mostly with all airlines but specifically with Delta Airlines. It implies that you are on a waitlist for any available seat on the flight, in case there might be an unoccupied space before the takeover.
On standby, you are not guaranteed a confirmed reservation when booking or changing your flight. You are only granted a seat until all confirmed passengers have boarded and there is empty space you can fill up.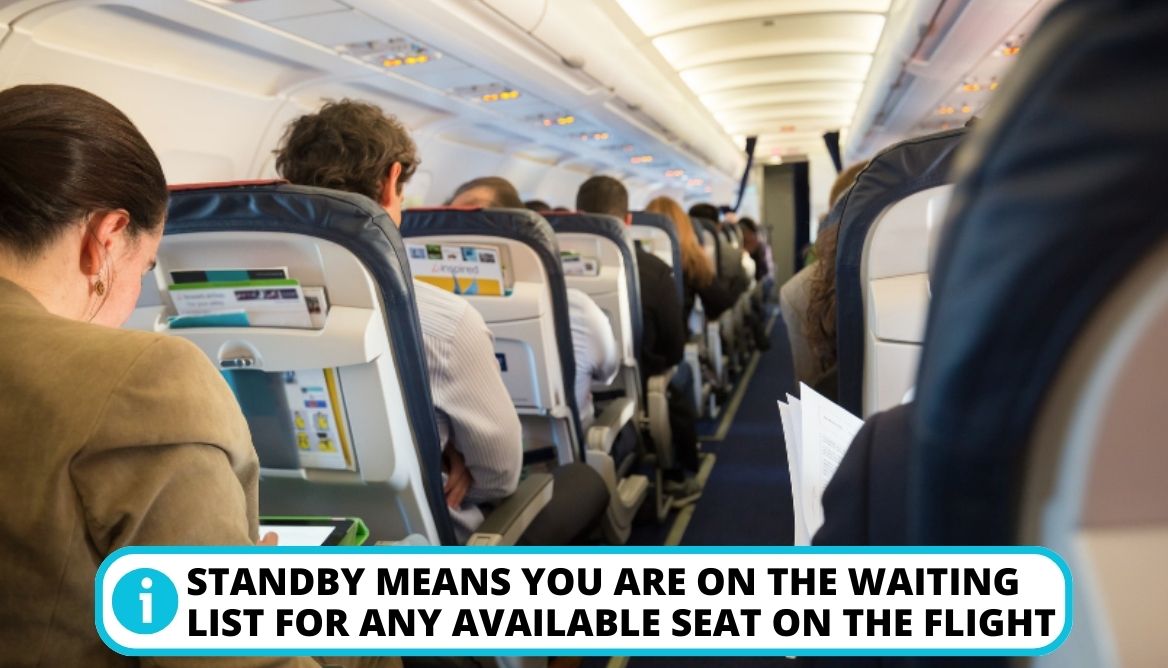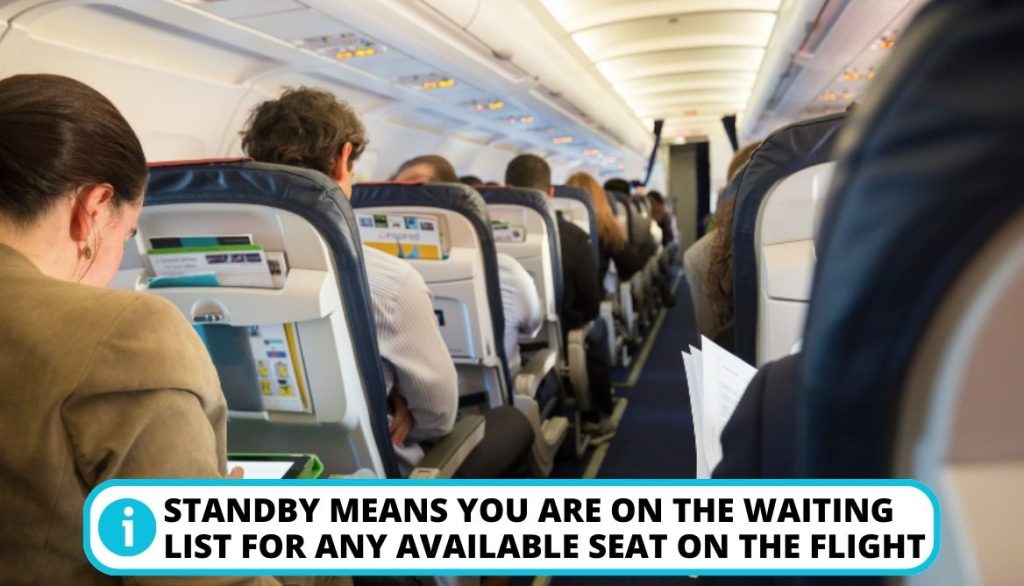 How Does the Standby List Work on Delta?
The standby list on Delta Airlines works following the terms and conditions below:
1. Eligibility
As a Passenger, before you can be eligible to request a standby ticket it has to be;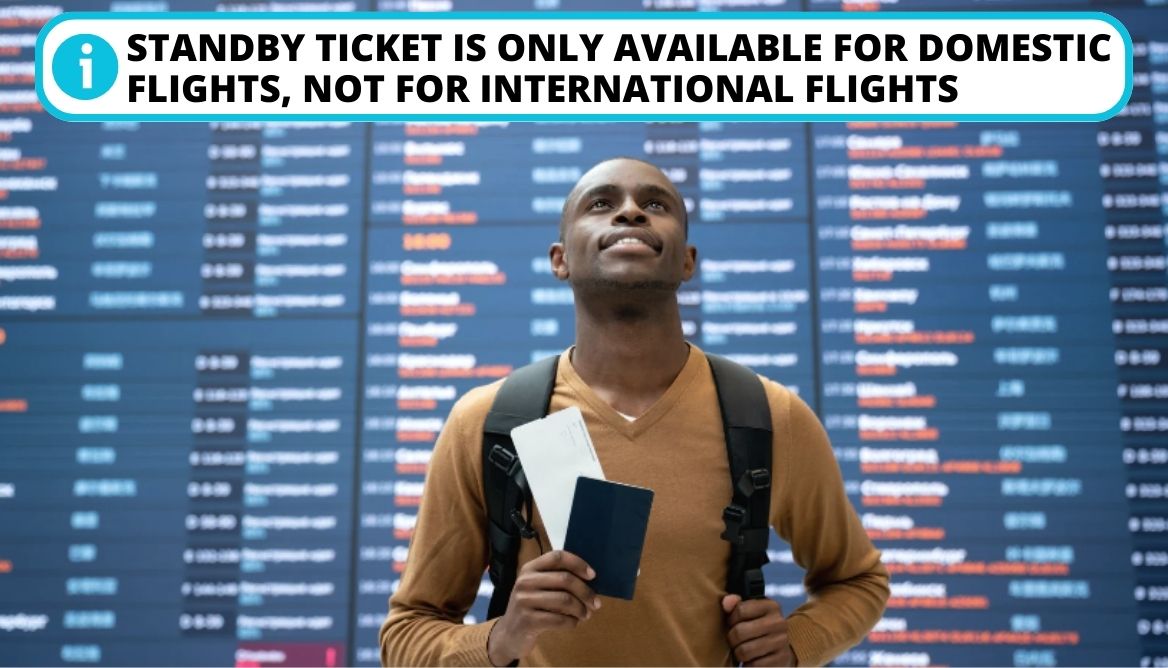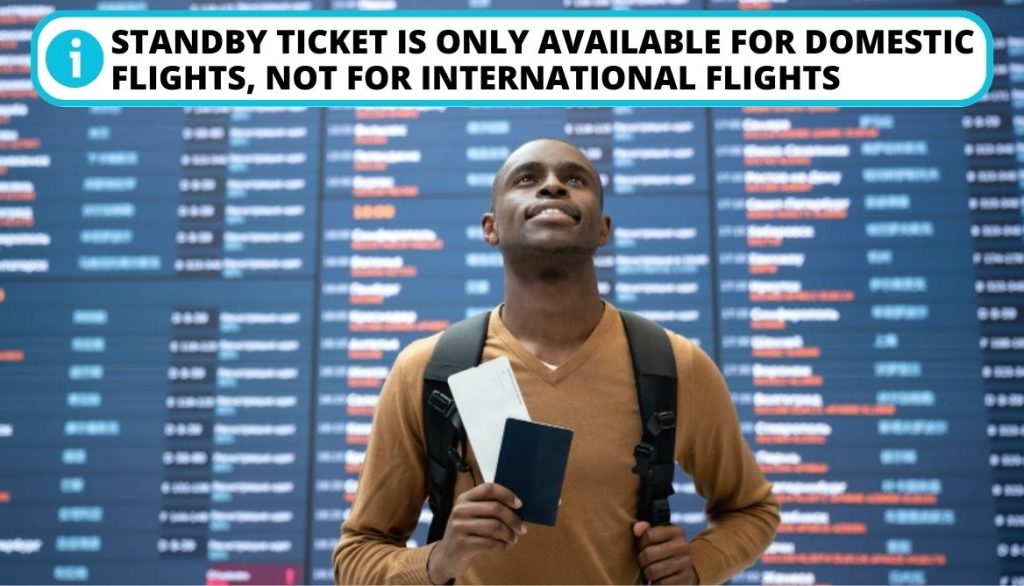 Missed flight: You have missed your original flight or you wish to have an earlier flight before your scheduled flight.
Canceled flight: Your flight was canceled by either you or the airline due to one reason or the other
Flexible ticket: The third condition is the ticket you purchased is a flexible one. You are not qualified on the waitlist if you bought a basic economy fare. The Standby schedule is only available to Delta Gold medallion members, and platinum, diamond, and silver medallion members.
Domestic flights: You cannot use the Standby ticket for international flights, it is only available for domestic flights. You cannot use the standby option for flights to your origin or destination airports in the same city.
Connecting flights: If your travel is a connection flight, then it has to be between Delta Airlines departing the same day. You are not eligible for a standby non-stop flight if you initially booked a connecting flight.
2. Request process
You can only request for a standby list at:
The Delta check-in counter or Kiosk;
Through the Delta mobile app.
3. Priority Arrangement
If you are on a Standby list, then you will be accommodated on the flight based on priority order like: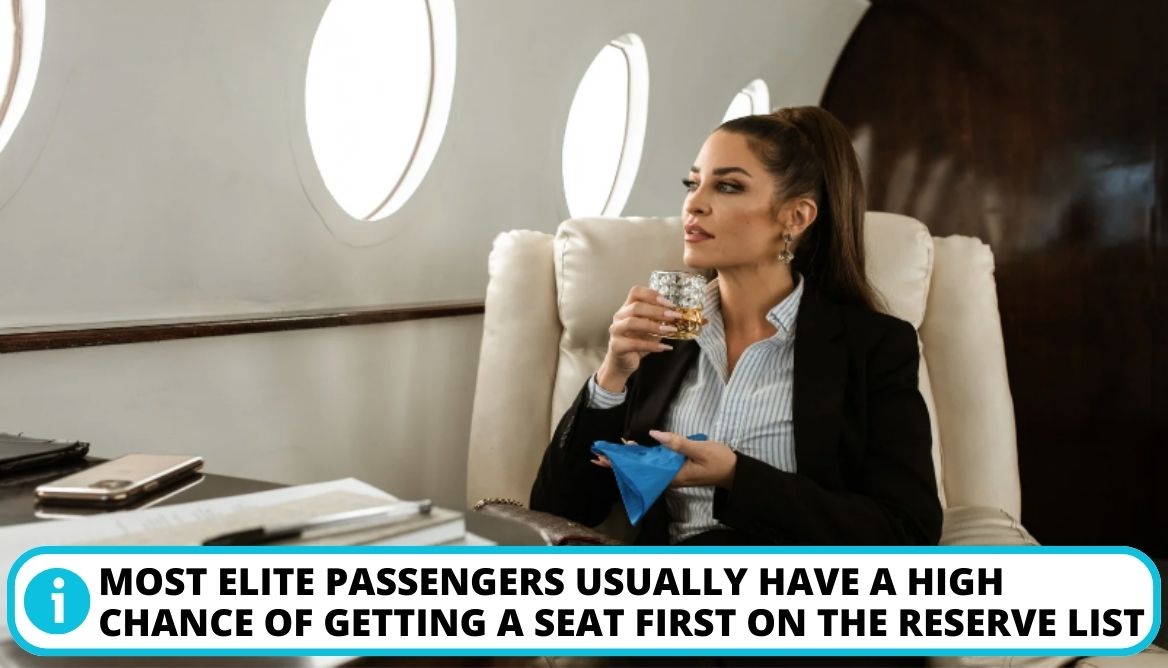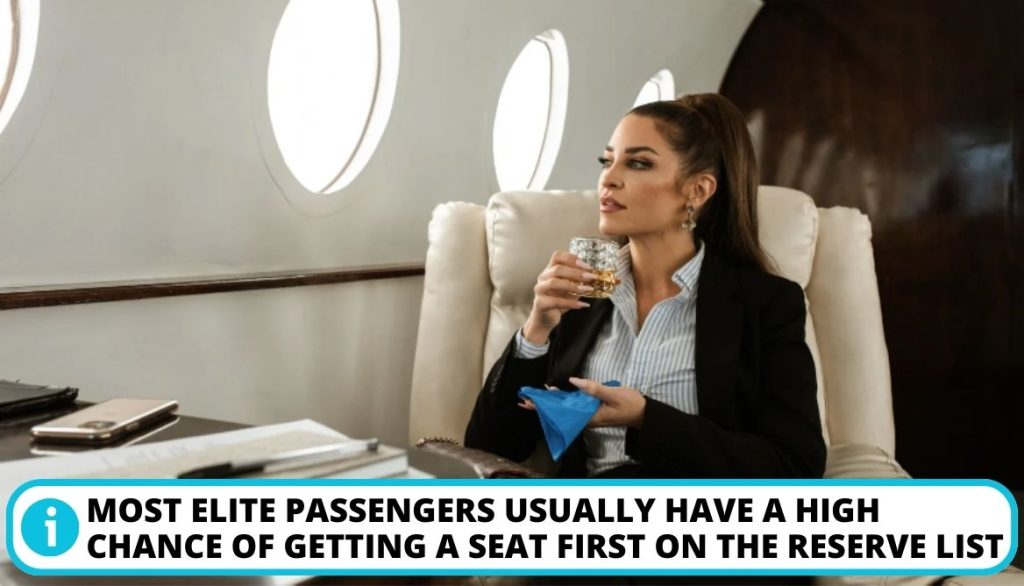 Your Status: Most Elite passengers usually get a high chance of seat assignment first on a standby basis due to their affluence.
Your Ticket Class: The payment you made for your flight also determines your priority, the more expensive or flexible your ticket, the higher the chance you get. Also, general SkyMiles members have priority over non-skymiles passengers.
The time you requested to be on standby: This also affects seat assignments on standby. Delta standby list work on a first-come, first-served basis when the two above conditions are met.
4. Standby List Management
The list is usually managed by the Delta Gate agent. So if you are flying standby, make sure you are close by because names are usually called at the departure gate.
Being on the Standby list does not mean you will be called upon for your desired flight. You may be scheduled for another available flight.
Availability of space for you is based on open seats and when the priority order has been met.
Important! Prepare your mind that if you are going for a connecting flight, changing your flight earlier may affect your connection schedule for the next fight.
How Do I Get on the Delta Standby List?
You can get on the standby list either by registering physically or virtually. To feature on the waiting list, follow the recommendations below.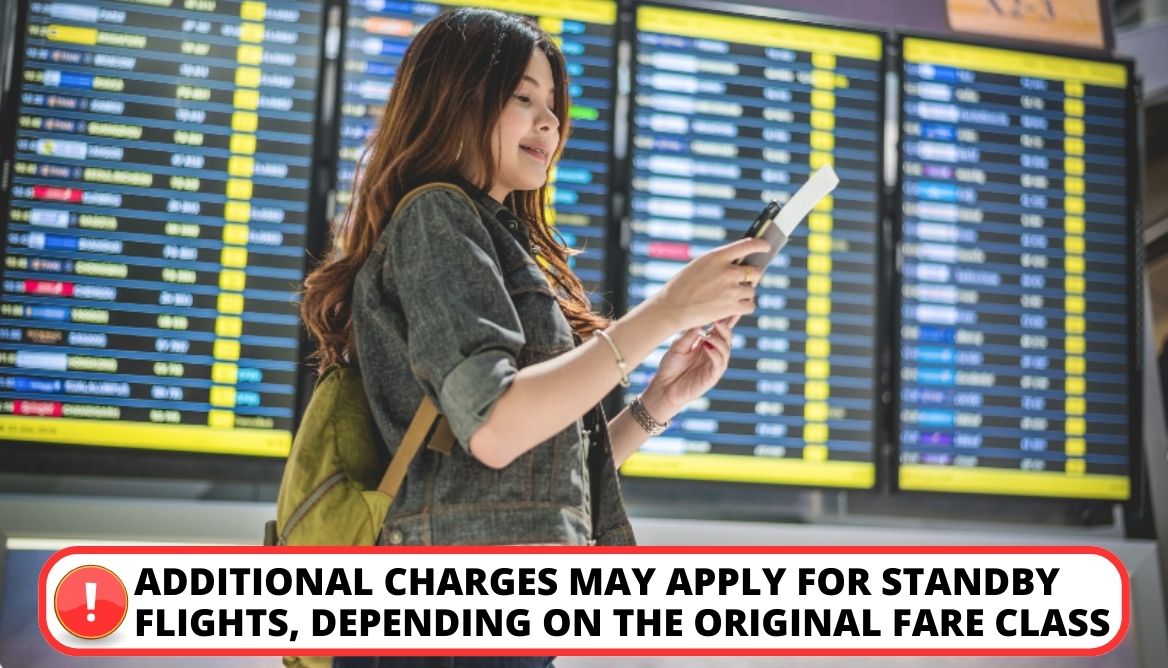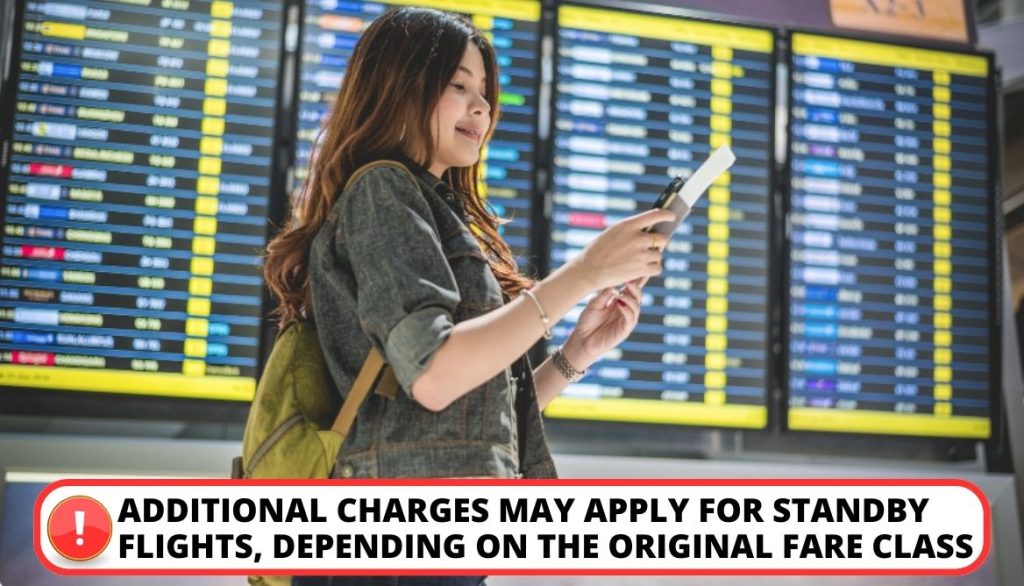 Purchase a ticket first and get your flight scheduled before opting for the standby option.
Be sure you meet all eligibility conditions we have enumerated above for standby.
Remember that Same-day changes are not available if you are on a basic economy class.
Visit the Delta Airlines counter if you're at the airport and request a change of flight specifically the standby option.
You can make a request online if you're not at the airport.
Put in mind that you may need to pay an extra charge if you are flying a standby flight. Although it depends on the initial fare class you paid for.
The last thing to do is to wait for confirmation of your name on the list and know your chance of getting a seat for the next available flight or the following ones.
How to Register Online for a Standby Flight Change
You can always change your flight schedule online earlier or later before the original flight and seat assigned on the same day. This can done through the following:
To change your flight schedule to the standby option, use the instructions below:
Register yourself on the Delta website or the Fly Delta app or website.
Navigate to the Delta standby list on the web or app using the search button.
To get into the seat assignment list you will need to cancel or change your flight.
Locate your confirmation number and original email on your ticket.
Then click on "My trips", and insert your confirmation number, name, email, and your credit card number.
After the insertion and confirmation of your information, you will be able to cancel your flight.
The next thing to do is to click on the Same Day Change option, from there you can see a list of spaces yet to be confirmed or fly standby.
You have to pay $75 dollars to confirm any of the seats but if you do not get any seat to confirm, then you can click on flying standby to be on a waiting list.
Note: If you think these steps are too complex for you to do, then you can ask for a change of flight by calling Delta Customer Care service on this line 800-221-1212.
What To Do If You Are On The Standby List?
If you are on flying standby on Delta, you must be prepared for two occasions which I will explain below.
1. Before the Flight
The first occasion you need to prepare for is before the takeover, follow the steps below to ease your activity;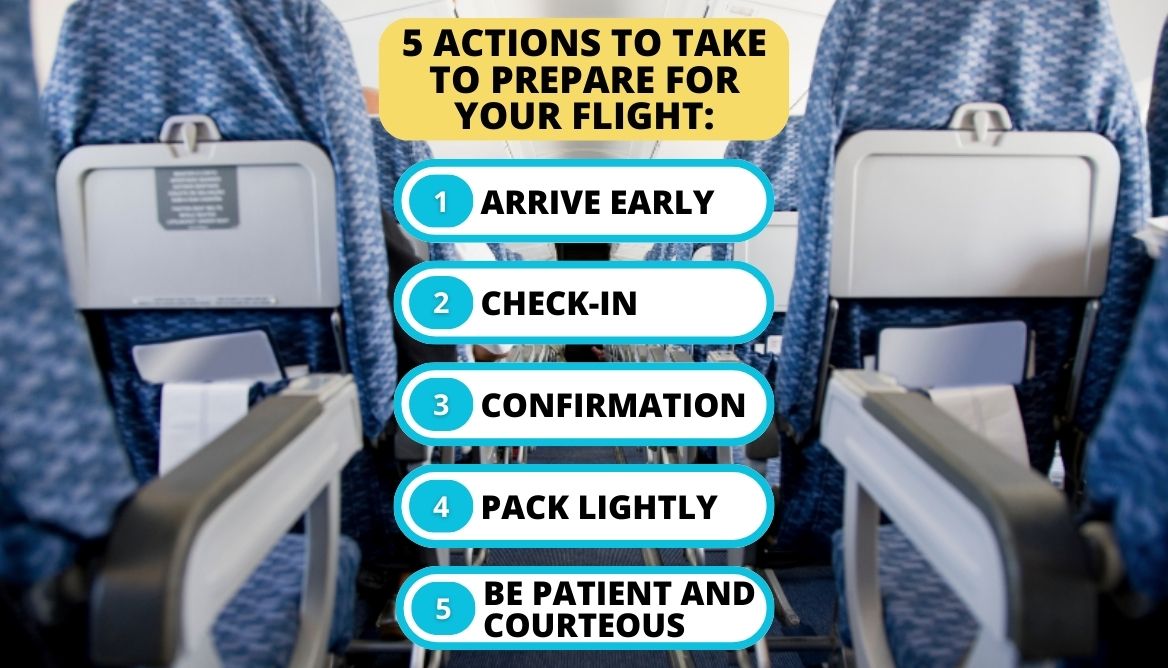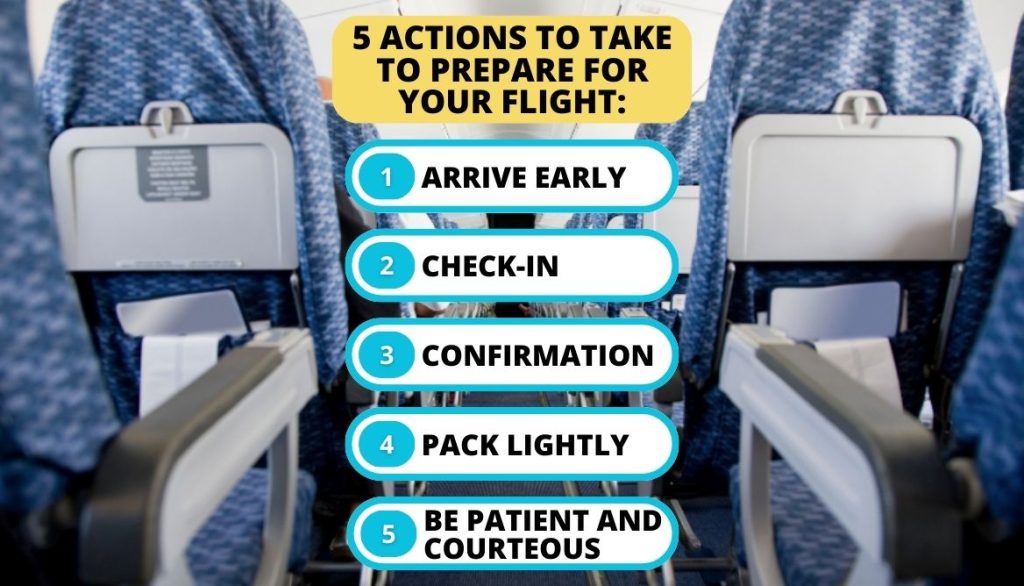 Arrive Early: If you plan to arrive at your destination before your previous scheduled flight. Go to the airport early before your flight's departure time.
Check-In: Go to the airline's check-in kiosk, and inform them that you are on the standby list.
Confirmation: Ask about how many seats remaining and your position on the standby list. You can also use the Fly Delta app to monitor seat availability and track your chance on the standby list.
Pack lightly: Do not carry heavy bags when you want to go for a standby flight for easy movement.
Be Patient and Courteous: Know that you will have to wait till the airline calls standby passengers if seats become available. Do not be rude to the airline officials even if you are not called early, they have the authority to decide who gets on the flight.
2. During the Flight
Other things you need to keep in mind when you want to fly standby are;
Stay near the departure gate so you can respond quickly if you are called.
Be prepared to accept any available seat, even if it's not in your preferred class or location on the plane.
Pay attention to announcements made at the departure gate and follow all instructions given to you by the airline staff.
Once you are called upon, you will be given a new boarding pass for entry into the plane.
Breaking Down Delta Standby & Same-Day Changes
You might be feeling confused about standby and same-day change, thinking if both words mean the same thing or if they differ. Don't bother yourself, let clear your confusion now!
Same-day changes refer to the ability to adjust your flight schedule to an earlier or later flight. Same-day change gives you two adjustment options which are;
Same day confirmed;
Same-day standby.
Note: Same-day change is not same-day confirmed but they are two related words.
Same Day Standby and Same Day Confirmed
Let me explain further about same-day confirmed and standby for more clarification.
Similarities
Standby and Same-day changes are separate terms for most airlines. You can use both to alternate flights on the same day as your original departure schedule.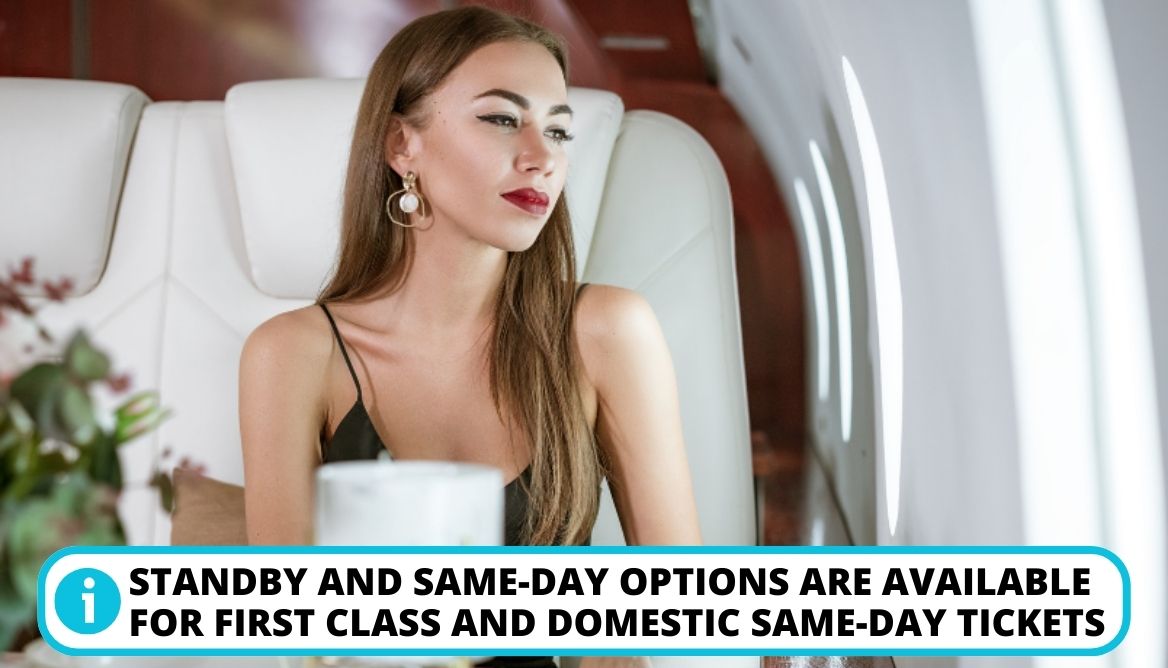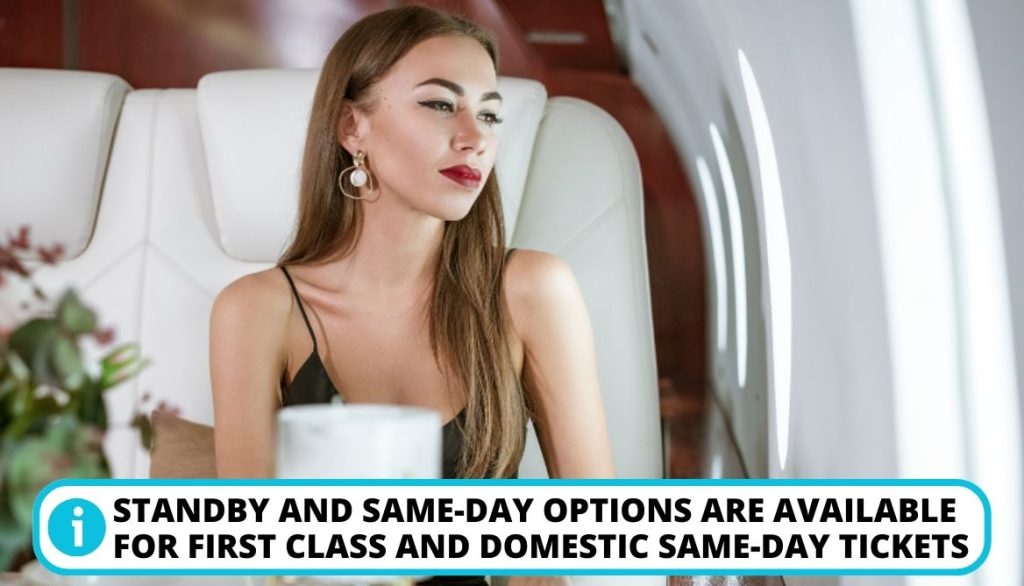 They are both available 24 hours before your current flight plan or schedule.
These two options are available for first-class tickets and domestic flight changes on the same day.
Standby option and same-day change are limited to flights departing on the same day as your initial flight.
They both have different eligibility rules for medallion member and basic economy passengers
There are no same-day changes from connecting Delta flights to nonstop Delta flights. This may also applies to other airlines.
Differences
Travelers usually go for a standby list if they are on a Same-Day confirmed flight, let me use a table to depict their differences.
| | |
| --- | --- |
| | |
| Guaranteed seat on the next available flight | |
| You can only change to the same cabin you initially booked or lower | You will be assigned any cabin with an available seat. |
| You are required to pay an extra fee for a change | |
| Does not require the use of priority order | Uses priority order, especially for the Medallion members |
| Changes to different connections and routes are allowed | You cannot change to a different route |
To sum it up, same-day Changes offer a more reliable way to switch to an earlier or later flight on the same day with a guaranteed seat.
Standby is a riskier but potentially cost-effective option if your travel plans are flexible to accommodate awaiting seat assignment.
Users Experience With Standby Delta
Standby with Delta Air Lines can be a unique experience, especially for a new user.
But here are some insights into users' past experiences with Delta's standby list to give you a preview of what you are likely to encounter. Let me categorize these reviews into sections for clarity.
Flight Availability and Ticket Type: Standby users reported full-fare ticket or elite status tickets have a higher chance of getting standby seat assignment than other passengers.
Check-In and Wait Times: According to some reviews, waiting times can vary, and it might require patience as you wait to see if you'll make it on the flight.
Standby fees: Delta airline may charge you to be on standby, and these fees can vary based on your ticket type and fare rules.
Some users have recollected these fees can be substantial, so it's essential to be aware of the potential costs. But as of now, Delta has eliminated the fee for Standby.
FAQ
How accurate is Delta's standby list?
Delta standby lists are not usually accurate when you check them within 24 hours before the takeover. You can only get an exact number of empty seats remaining from Delta agents until passengers begin to check in.
How many standby passengers get on?
The number of standby passengers that get on the plane depends on the availability of unoccupied seats. But it is estimated that about 20% to 50% and can vary between 0-100%.
What do upgrade and standby mean on Delta?
An upgrade on Delta means moving from one fare class to a higher class of service on a flight. Examples of upgrades can include moving from the main cabin to Delta Comfort+ or from Delta Comfort+ to first class.
Standby on Delta means putting your flight schedule on a waiting list because you are yet to be assigned a confirmed seat.
Who gets priority on the standby list?
The elites and Medallion members of the airline gets priority first before the non members and other classes of fares. Passenger with economy class tickets are not permitted on the standby list.
What are standby airline tickets?
Standby airline tickets are same day booking option you do not have a guranteed seat on a specific flight at the time you purchased it.
Instead, you are placed on a standby. You will only be allowed onboard if there are available seats after all confirmed passengers have boarded.
Conclusion
Standby means on Delta Airlines the act of placing you on a waiting list in case there is available space if you miss or cancel your flight for an earlier or later flight.
The standby process requires you to meet some specific eligibility criteria, such as flexible ticket options, your elite status, etc. Flying standby does not guarantee a seat on the available flight and can be time-consuming.
Have you ever traveled on a standby using the Delta Airline? Please share with me your experience in the comment section. Thanks.