Happy Wayfarer is reader-supported. When you buy through links on our site, we may earn an affiliate commission.
What are hotel incidentals? While the base room rate might seem reasonable, these related charges can quickly add up and catch you off guard. These incidentals can be frustrating to deal with, especially if you're on a budget.
By understanding what hotel additional charges are and how to avoid them, you can enjoy a stress-free and cost-effective stay. So, let's dive into details and learn how to navigate them like a pro!
Hotel Incidental Charges: What You Need to Know
Incidentals are also known as incidental charges:
They are a charge, or hold, on your credit card, that the hotel places to protect themselves and make you stay more convenient.
Incidental fees are placed on the credit card or debit card that's used when at hotel check-in.
When guests come into hotels the company holds your money.
In addition, incidental charges may be billed by credit card without being reflected by the original invoices.
If the credit card is not charged, it will be reclaimed from the room.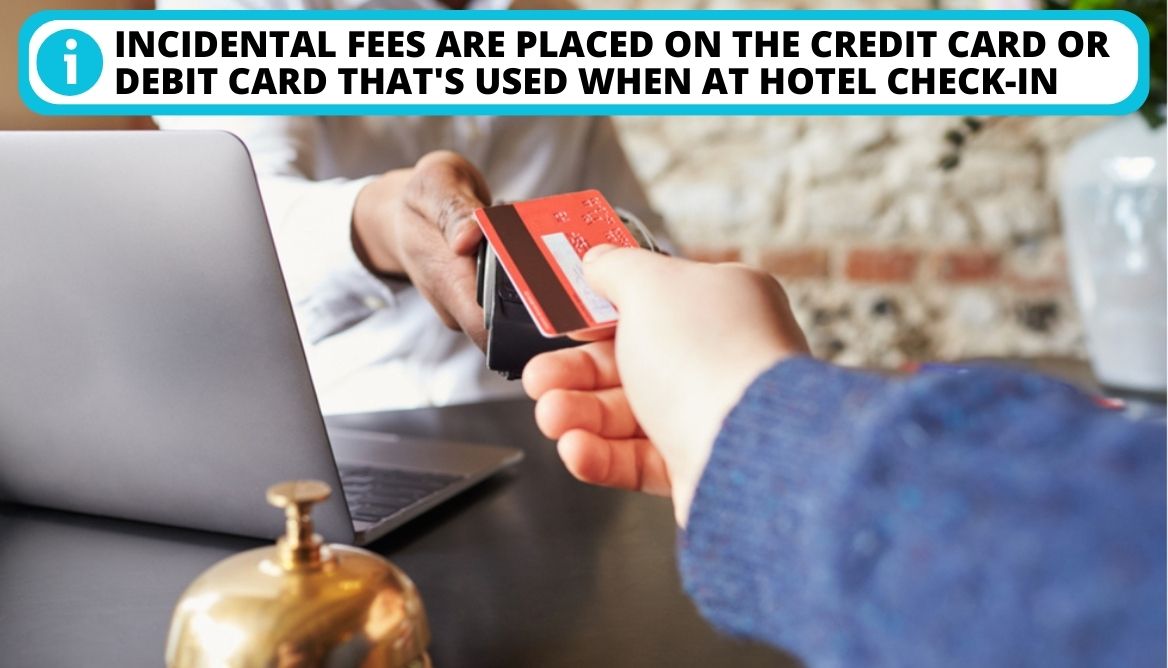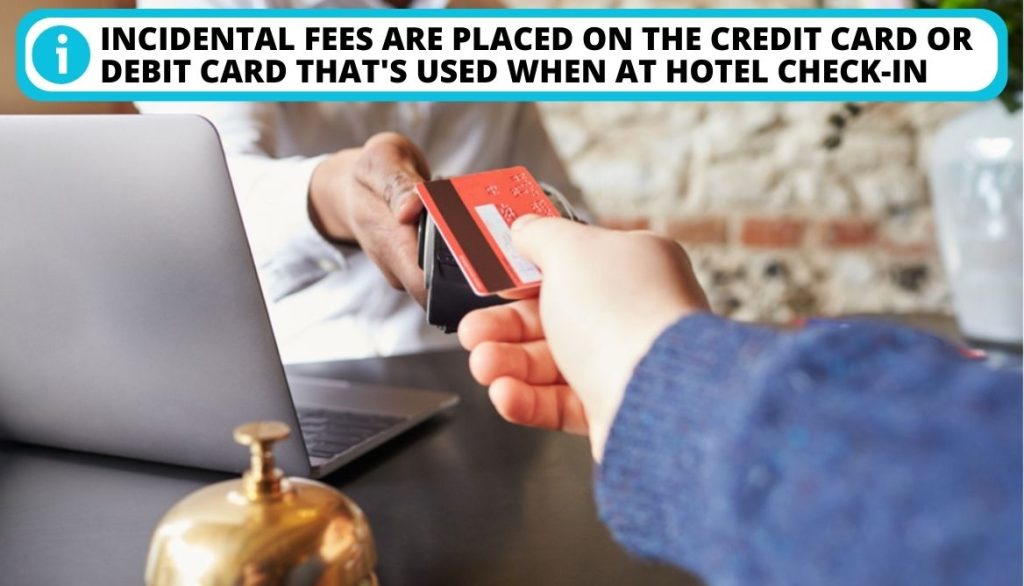 Reasons Behind Hotel Incidental Charges
Understanding the reasons behind incidental charges sheds light on their role. These include:
An incidental charge is for the protection of the hotel room and the comfort of the guest.
They also discourage them from causing damage to the hotel property by holding them accountable.
An incidental charge provides flexibility for guests to choose and pay for specific services they desire, creating a personalized experience.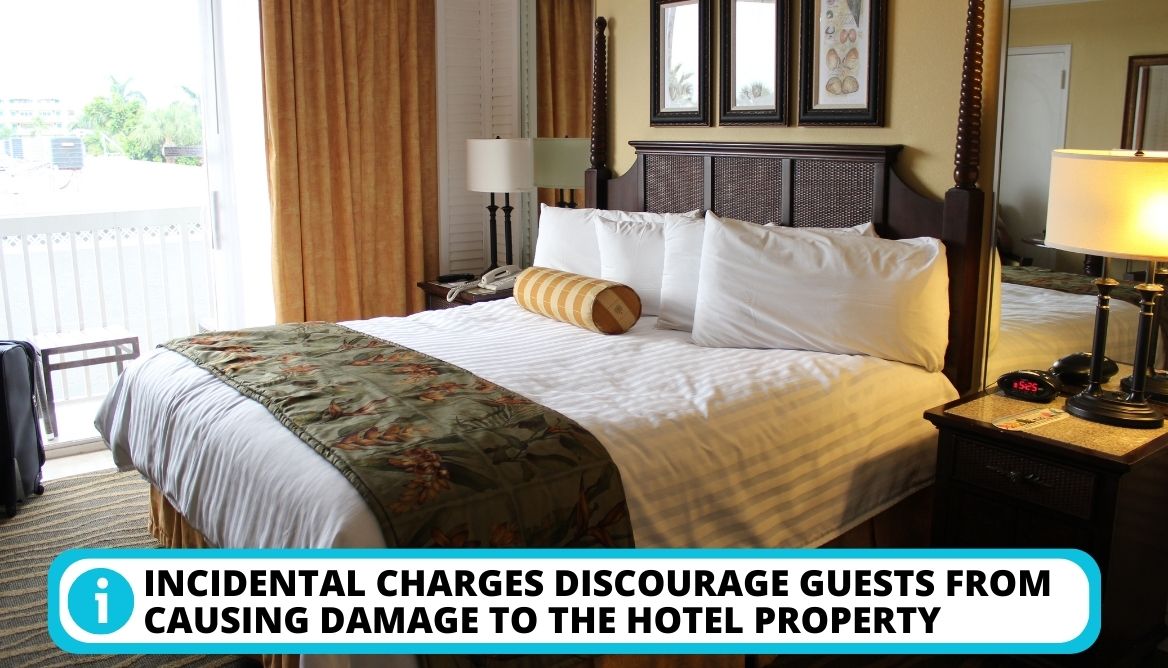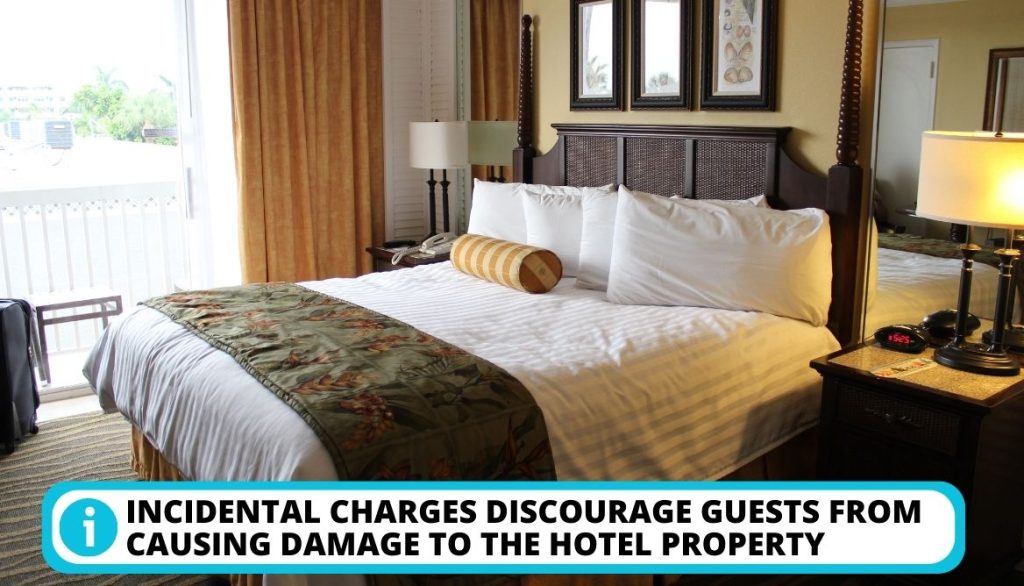 Examples of Incidental Charges
Some common examples of incidental charges are:
Rentals
Ordering movies on TV
Making long-distance phone calls
Laundry
Spa
Ordering room service
Minibars
Health-club facilities
Daily delivery of the newspaper
Any damage to the room, accidental or intentional
Parking
Dining at the hotel and charging it to the room
Purchasing snacks at the hotel's store
Pets
Early check-in fees
Extra bedding
Free internet services
Gym entry and access to the pool.
Managing Incidental Charges
Processing times vary depending on:
The hotel
Form of payment
The hotel's location.
1. Credit Card Payments
Credit cards are the most accessible form of payment because it:
Allows the hotel to place a hold equity on your credit card.
The hotel can remove the hold without going through the process of charging an actual charge to the credit card and then refunding the amount during check out.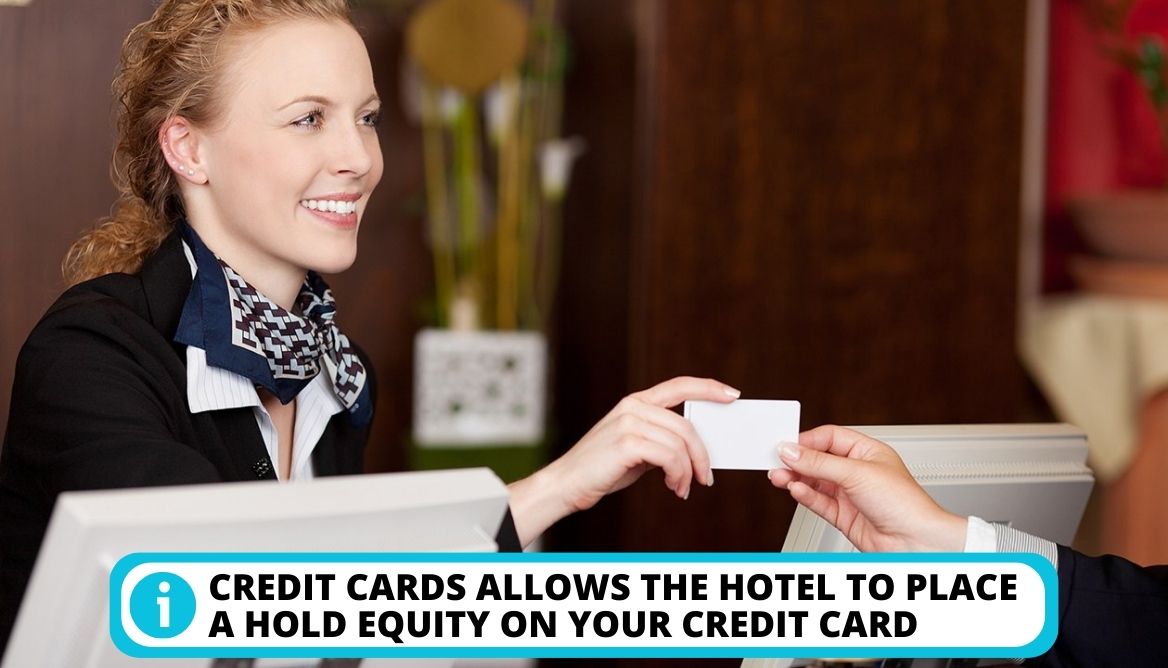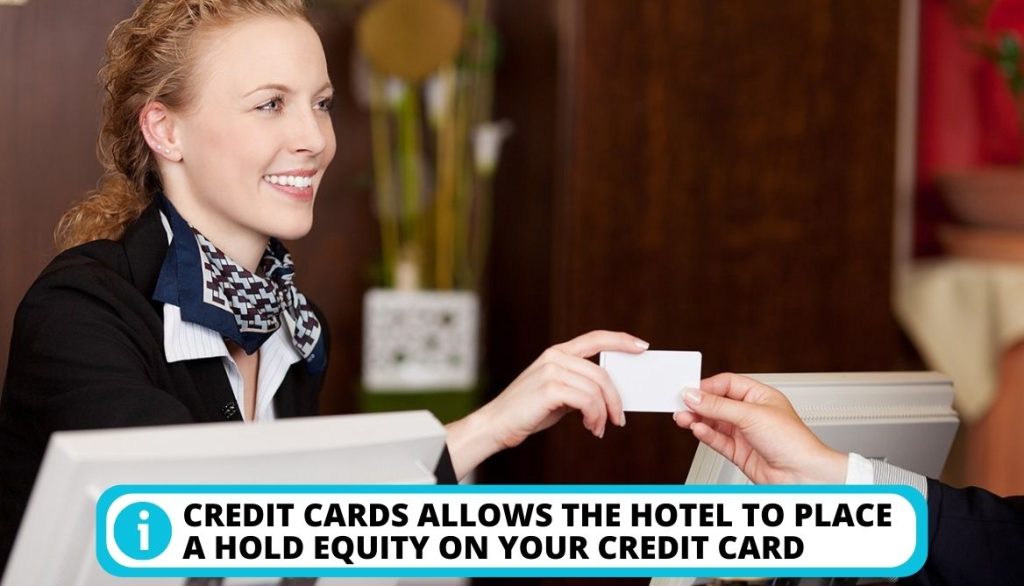 2. Debit Card Payments
Debit cards are a bit trickier because:
They don't allow anyone to hold funds.
The hotel charges your debit card for the amount of the incidental fees, then refund the amount owed after you check out. The refund can take up to ten days.
3. Cash Payments
You can also do extra pay for your hotel stay in cash. When you pay with cash:
The hotel holds your money and gives you a receipt.
When you check out, any charges you made while at the hotel are subtracted from that amount paid, and the hotel gives you your cash back.
Minimizing an Incidental Charge
Several of these fees and costs are unavoidable. Others can be waived or worked around, though. Here are our tips for those negotiable fees:
1. Booking a Hotel Room
Book hotels that are not in the top price tiers. More expensive hotels are more likely to charge you for everyday incidentals, particularly Internet access, and breakfast. Most hotels' rates in the midprice range typically include these amenities.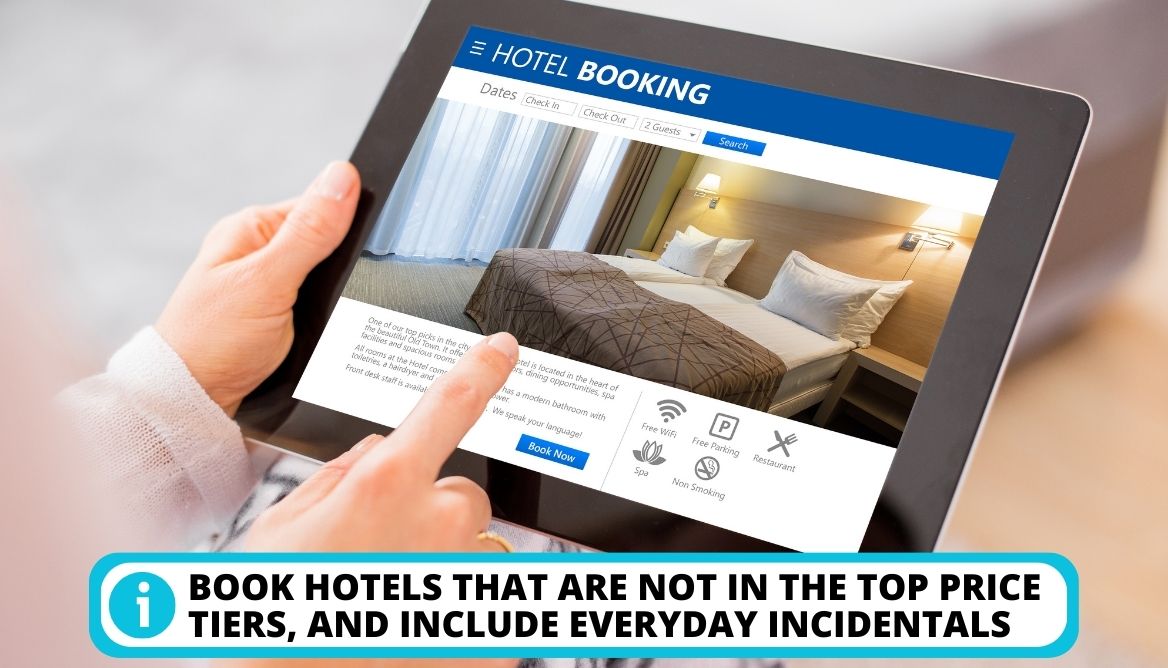 2. Transportation
Utilize public transportation or ride-sharing services to avoid parking fees altogether.
3. Hotels' Rewards Program
Some hotel loyalty programs waive incidentals such as Wi-Fi charges. When you combine these programs with a branded hotel credit card, you can earn perks and benefits, such as a free night's stay quicker.
4. Mini Bars, Snacks, and Room Service
Bring candy bars, chips, or drinks with you to avoid the hotel's. You may even want to consider ordering out to save money on food. Many food delivery services bring food to hotels.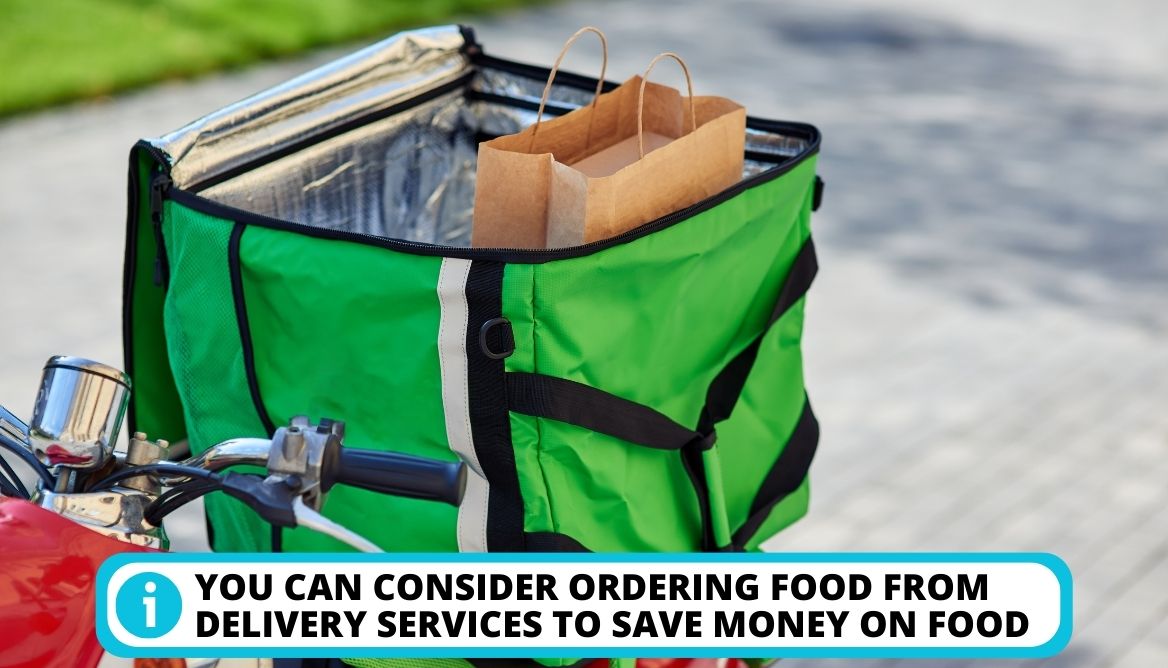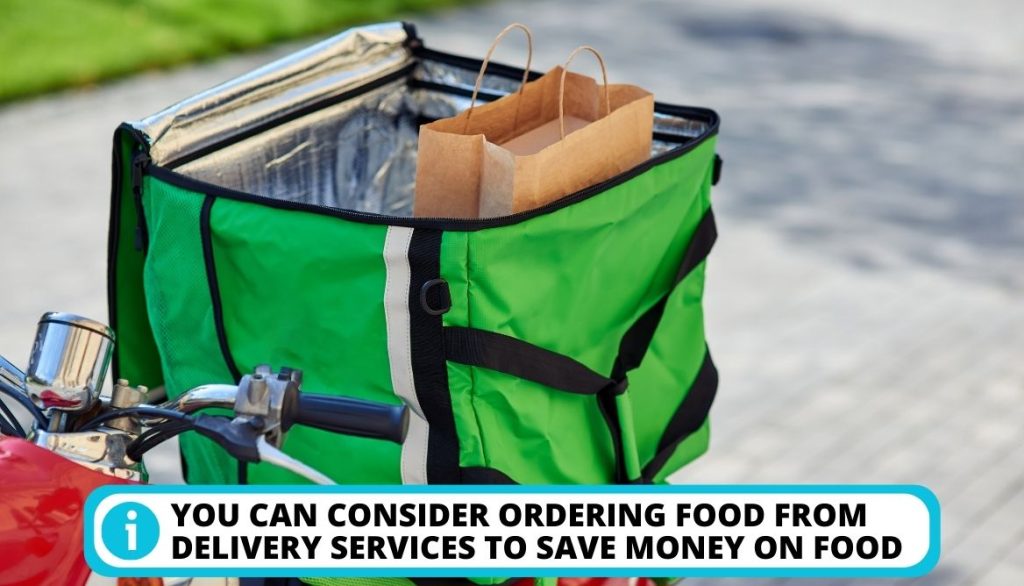 5. Early Arrival and Late Check Out
Ask the front desk staff if they can stow your luggage for free instead of checking in early. Inquire from the hotel if they can accommodate a slightly early check-in or late check-out without additional costs. Also, ask if void any charges for incidentals you do not plan to use.
6. Cancellation Policy
If you have to cancel let the hotel know as early as possible. If you've had a major event that precludes you from taking your trip, call the front desk to see whether the staff can help you waive the cancellation fee.
7. Calls and Internet
If the hotel room phone and/or Wi-Fi costs money, use your mobile for phone calls or use the internet. If it's covered in your phone's data plan, turn on a mobile hotspot to access the web at no additional charge.
Avoiding Hotel Incidentals
Here are some tips to help you dodge paying for incidental charges during your hotel stay:
1. Research
It is crucial before making any purchase or booking, research the potential hidden fees and charges. Also look for alternatives that offer similar services or products without the extra costs.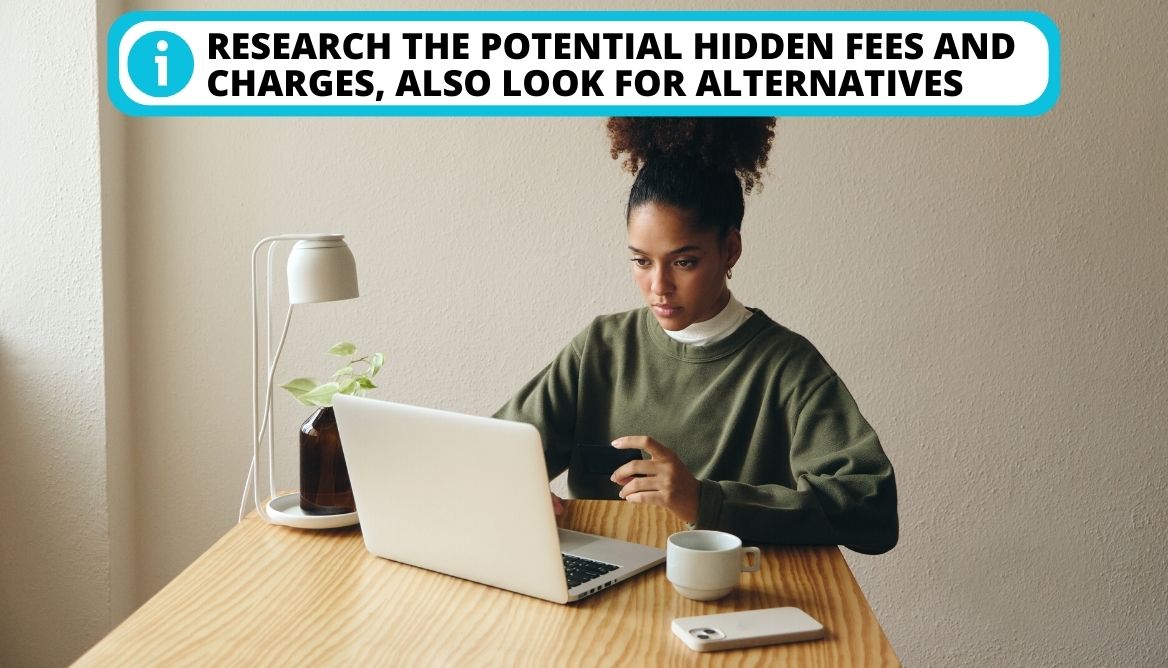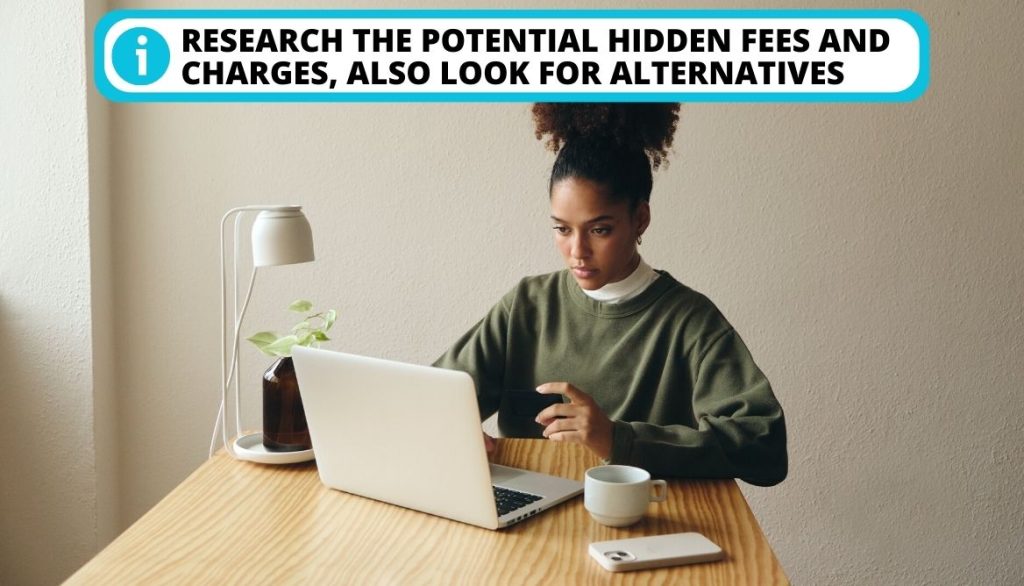 2. Negotiate
Kindly ask service providers to waive or reduce incidental fees. Use your long-term relationship with a provider as a bargaining chip to eliminate extra charges.
3. DIY
Opt for self-service options, like doing your own laundry or cooking your own meals, to avoid service fees. Also find creative ways to use what you already have instead of paying for additional items or services.
4. Harness Technology
Take advantage of technology on:
Money-Saving Apps: Use apps and websites that help you find deals, discounts, and alternatives to avoid incidental fees.
Alerts and Reminders: Set up notifications to remind you of upcoming deadlines, like canceling free trials before they convert to paid subscriptions.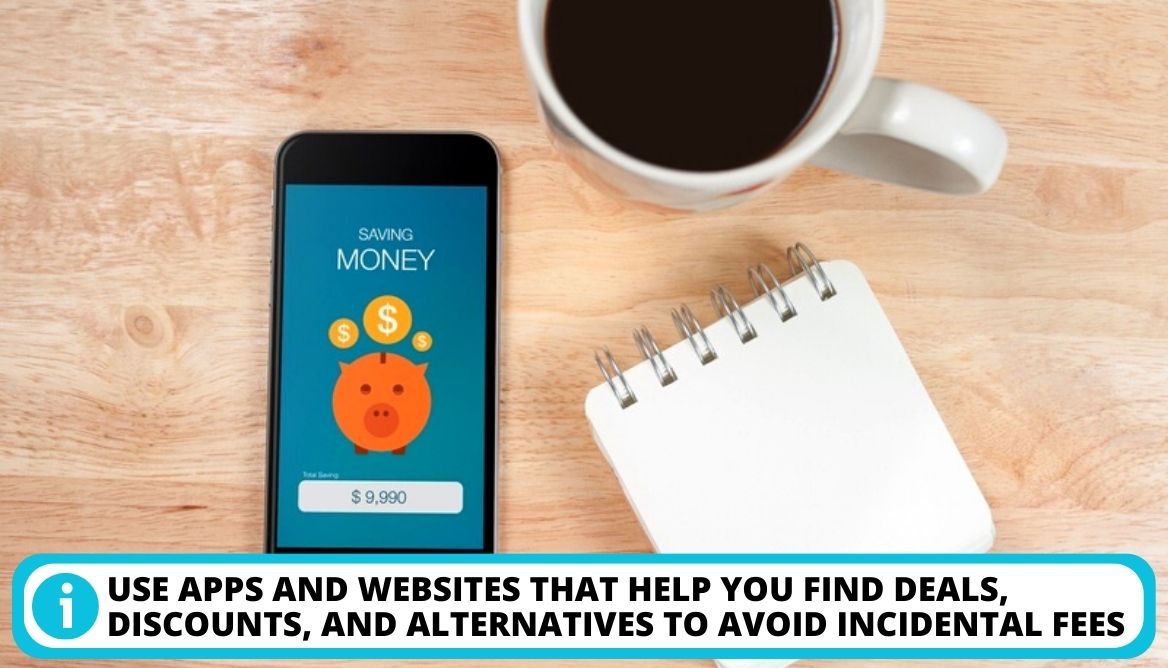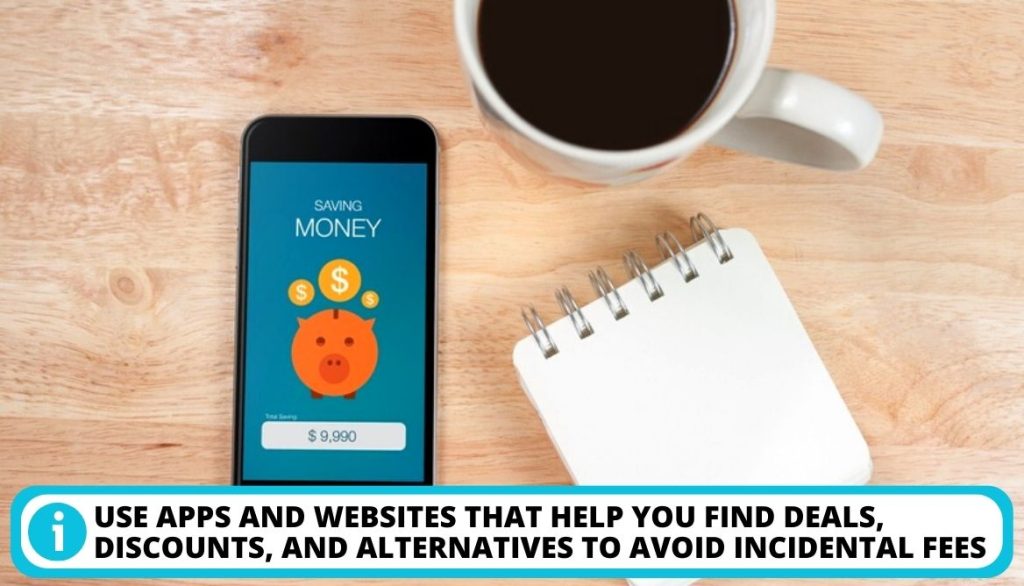 5. Join Loyalty Programs and Memberships
Many loyalty programs offer free or discounted services, helping you avoid incidental fees. Regarding earn points or rewards that can be redeemed to refund or offset extra charges.
6. Plan Ahead
Do this by being a:
Budget Buffer: Set aside a small portion of your budget for unexpected expenses, reducing the impact of incidental fees.
Packing Pro: Bring essential items from the home to avoid purchasing them at a premium during your travels.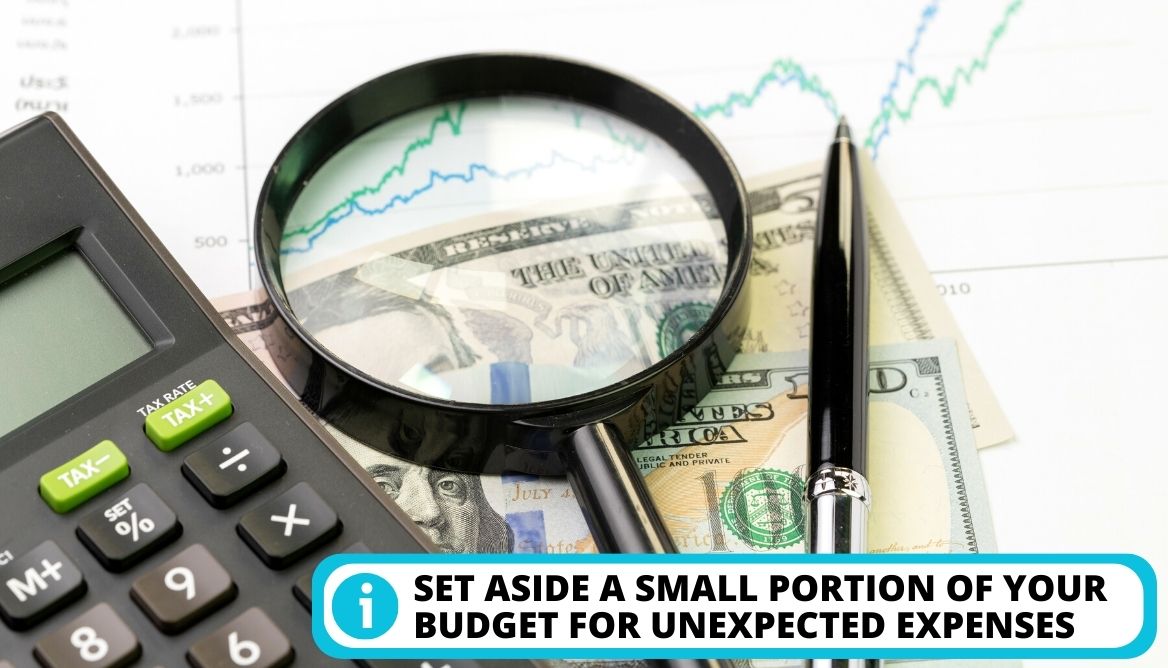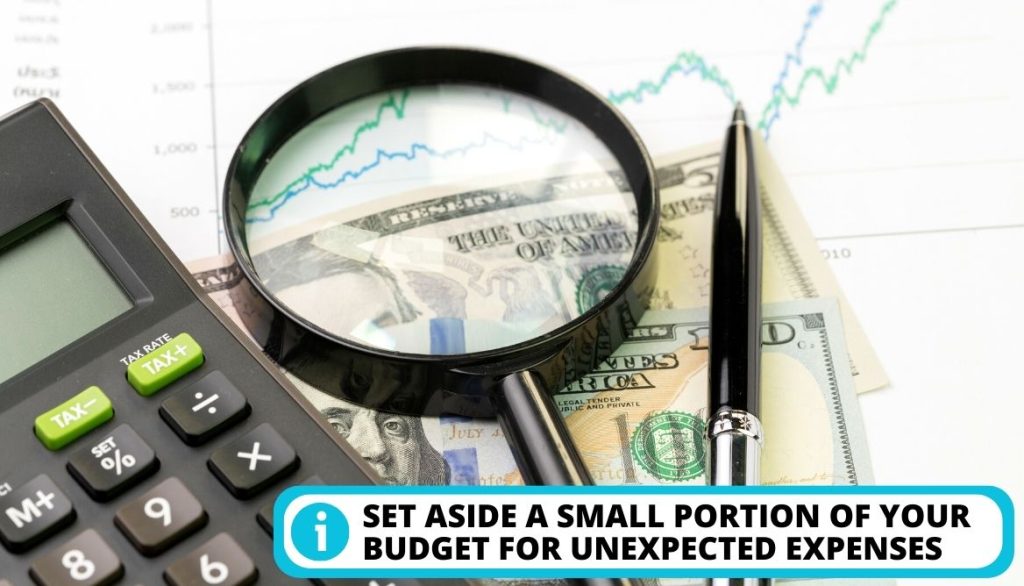 7. Communicate and Collaborate
Some of the effective strategies are:
Share Your Concerns: Inform service providers of your budget constraints and ask for their assistance in avoiding extra fees.
Group Effort: Team up with friends or family members to share costs and resources, reducing individual incidental expenses.
Managing Incidental Expenses: Taxation and Deductions
Taxpayers can deduct certain incidental expenses related to their business or employment. These deductions can help reduce taxable income, thereby lowering the overall tax liability.
1. Deductibility for Businesses
Businesses can typically deduct incidental expenses incurred during travel or business-related activities as ordinary and necessary business expenses. These expenses may include:
Meals
Lodging
Transportation
Communication costs.
It's important for businesses to maintain accurate records of these expenses, including receipts and invoices, to substantiate the deductions claimed.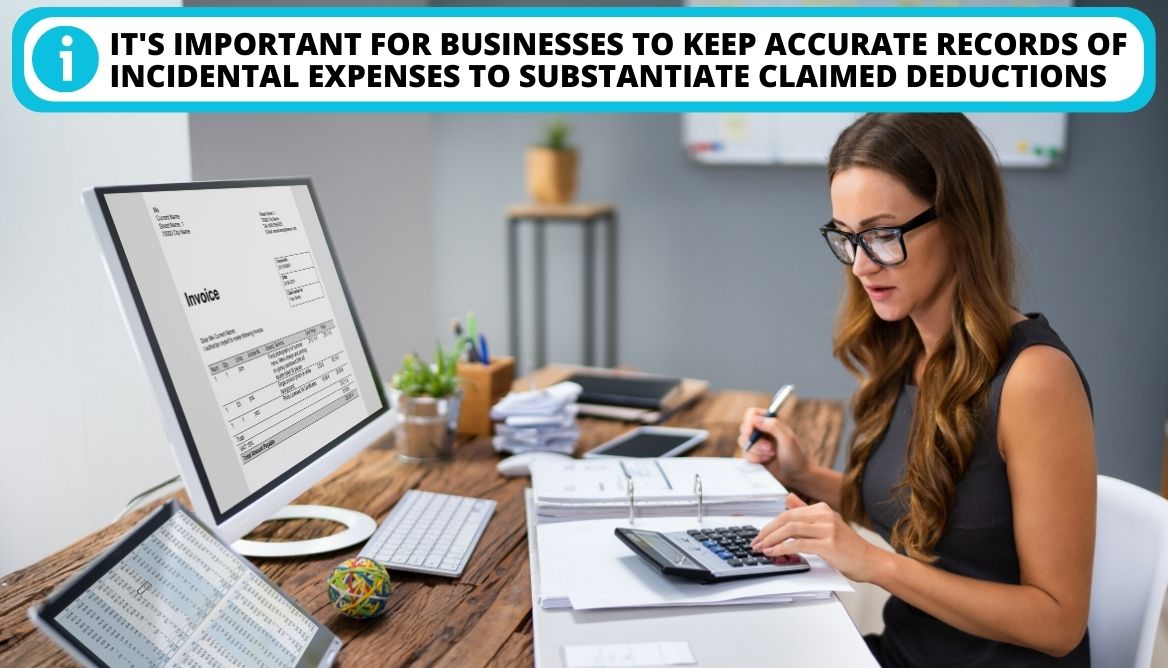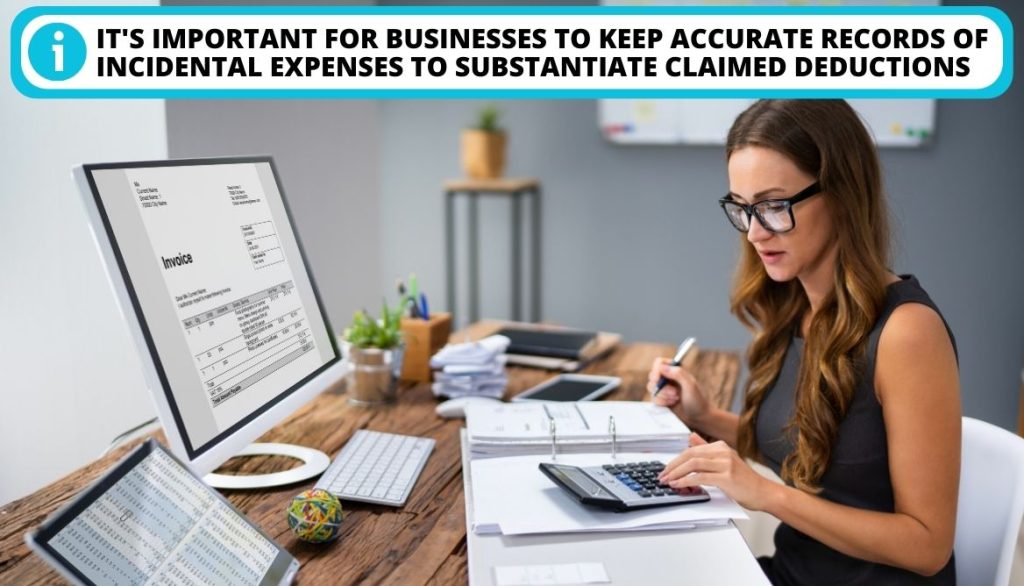 2. Deductibility for Individuals
With the changes in tax regulations, it's important to know what expenses can be deducted and who can still benefit from it.
Limited Deductions under Form 2106
Since 2018, individuals can no longer deduct incidental expenses from their taxes. Miscellaneous itemized deductions have been eliminated for most individuals. Only a few professionals can still use Form 2106 to report their deductible expenses such as:
Armed Forces reservists
Certain performing artists
Certain state and local officials.
Deductible Expenses for Individuals and Sole Proprietors
However, individuals and sole proprietors can still request to deduct other eligible expenses as long as they are considered "ordinary and necessary" in their respective industries such as:
Travel
Gift
Car expenses.
Frequently Asked Questions
What is an Example of Hotel Incidentals?
An example of hotel incidentals includes any additional charges or fees that are not included in the room rate, such as mini-bar charges, or daily newspaper.
Do Hotel Incidentals Get Refunded?
Hotel incidentals are typically charged to a guest's credit card and refunds are made if they are not used or if there is no damage to hotel property. However, it is important to check with the specific hotel's credit card policy regarding credit card limit and incidental refunds.
What is Included in Incidental Fee?
The incidental fee is a daily charge that covers any additional expenses that a guest may expect to incur during their stays, such as extra bedding or rentals.
Why do Hotels Ask for Incidentals?
Hotels ask for incidentals as a precautionary measure to ensure that guests cover any additional expenses or damages they may incur during their stay.
What are Incidental Items?
In the context of hotels, incidental items include toiletries like soap and shampoo, disposable slippers, bathrobes, coffee makers, ironing boards, and safes.
Conclusion
So, an incidental deposit is an additional charge or fee that can significantly increase the cost of a stay at many hotels stay. They include expenses such as rentals, long-distance calls, and damage to hotel property.
Hotels ask for incidentals as a security deposit to cover any additional cost a guest may incur during their stay. Understanding the concept of an incidental charge and how to navigate it can help you have a more cost-effective and stress-free stay.
Have you ever been surprised by unexpected incidentals during your stay? How did you handle the situation?