Happy Wayfarer is reader-supported. When you buy through links on our site, we may earn an affiliate commission.
As a travel influencer, you will need important travel hashtags for Instagram to increase your traffic, and audience, and engage your followers. Using the proper hashtags for any niche requires research and strategies on any social media handle.
So, let's discover 100+ travel hashtags you can use in your blog to make your post go viral and help your content get ranked as a top post!
Why Use Hashtags On Instagram For Travel?
If you are new on Instagram or just starting as an influencer on any social media, you might wonder what a hashtag means and why they are needed in your post. Here I will tell you the meaning of hashtags and their use. So, read along.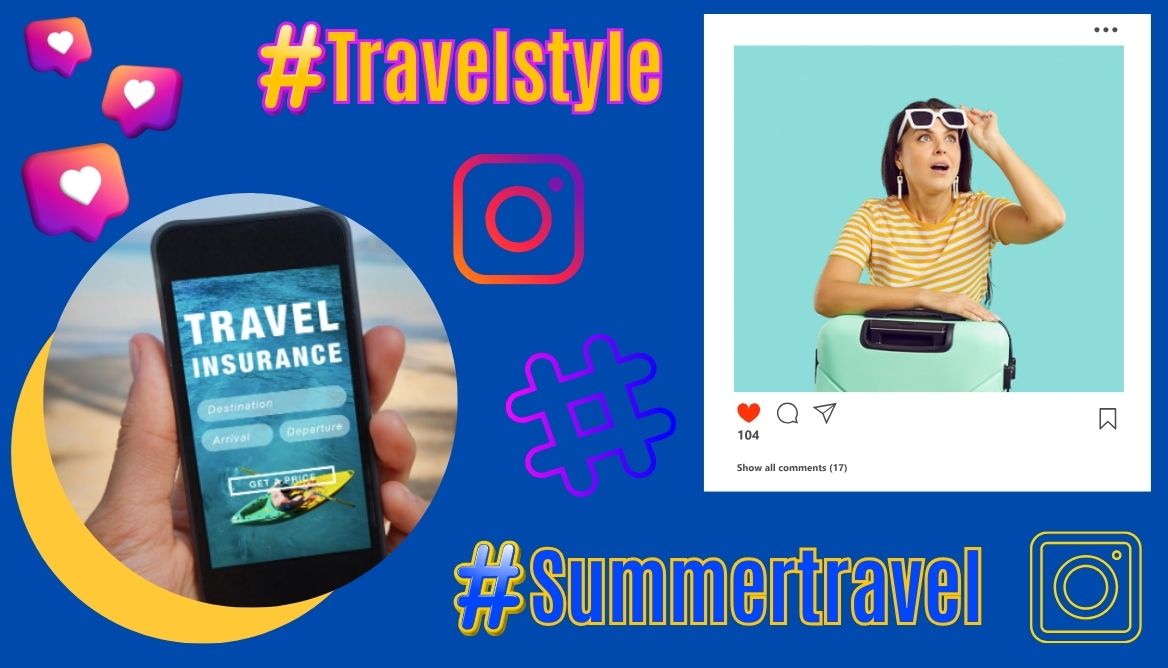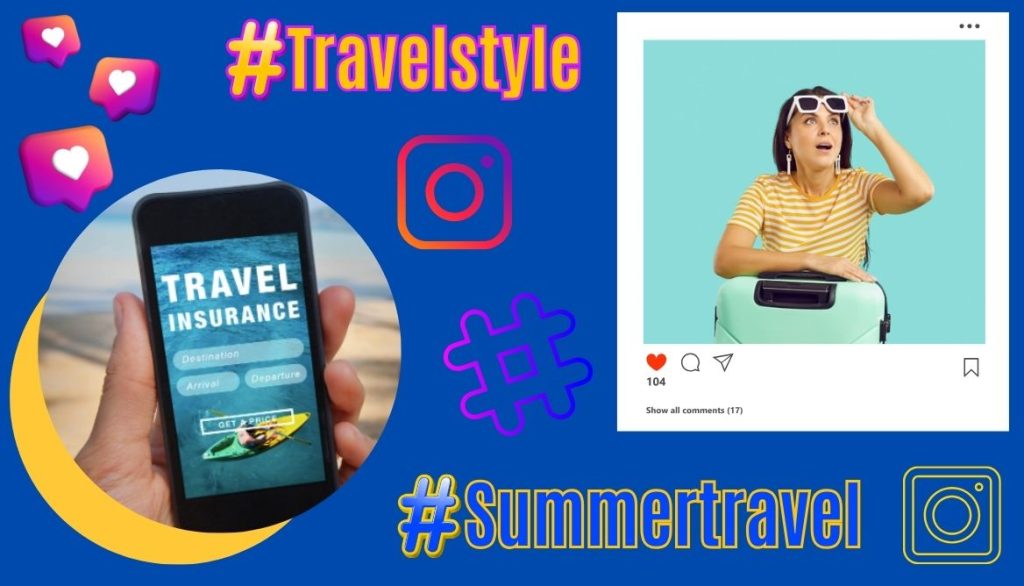 What Are Hashtags?
Hashtags are used in the caption section on social media sites like Facebook, Twitter, Instagram, and others to indicate a post topic or content keywords.
Hashtags are symbols used to tag or categorize important keywords you want your followers to identify relating to your content on your social media posts.
A Hashtag is written before the word or phrases you want people to identify or notice concerning a particular post or content.
Note: For example, you can add #travel expert to a post relating to Travel. By using hashtags people can easily find your post whenever they search for something related to your tags.
Uses Of Hashtags On Instagram For Travel
Instagram is now the widely known platform used by travel bloggers, writers, and influencers to grow their audience and increase their visibility by showing their tour experiences to other users. So, you will need Travel hashtags for Instagram because of the following:
Makes your content accessible and organized: Using Hashtags makes your content accessible not only to your followers but also to other users who search keywords you have tagged in your post using the symbol.
Makes your content clickable and searchable: Hashtags make your content discovered in the feeds and clickable by users interested in them when they search showing all the public content attached to it on Instagram.
Content and competition research: Hashtags for travel are used on Instagram to analyze and research your competitors' SEO content or posts, sentiments, voice, and engagement, concerning yours. This will help you to know where you fall short in your content strategies and planning and the way forward to be ahead of your competitors.
To connect digital or social media campaigns: Travel hashtags for Instagram help to connect your real-life marketing campaigns or advertisements to your blog, accelerating user engagements.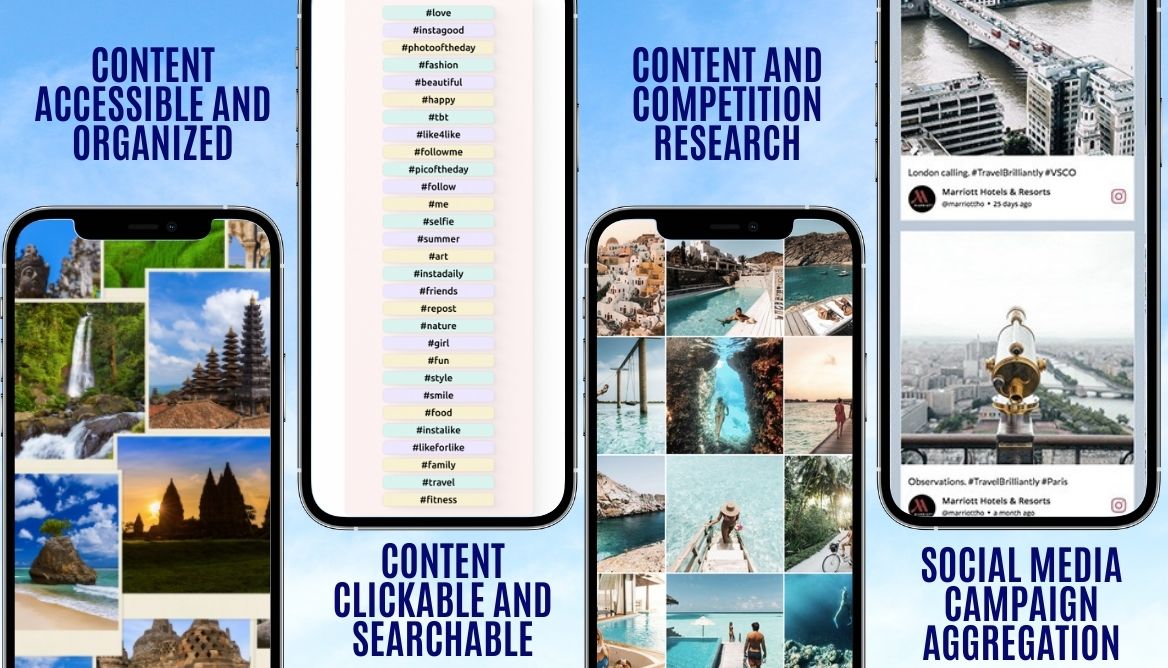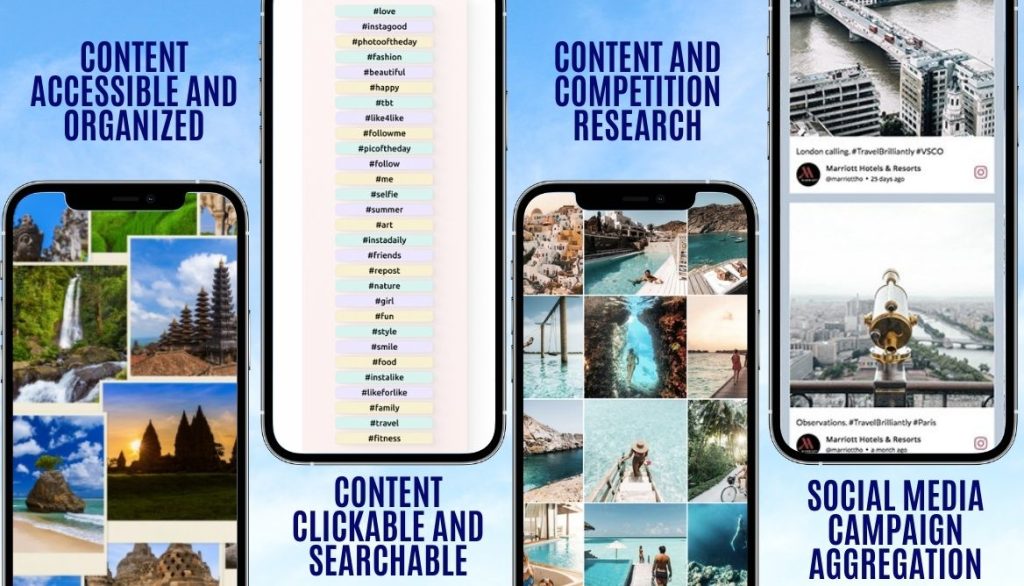 How Many Instagram Hashtags Should I Use?
The required number of Instagram hashtags to use for your travel content or any other should not be less than 5 but it should not exceed 10.
Including too many hashtags in the caption section of the content may appear crowded to your followers distracting them from the main objective.
Also, the clogged caption section may affect your post ranking according to the Instagram algorithm, but you are allowed to put as many as you want in the comment section.
Also, you should note that the smaller the number of your followers, the smaller the hashtag you should use, and likewise for larger followers. Using a smaller amount of hashtags when starting your page attracts new followers.
How Do I Remember Which Top Instagram Hashtags to Use?
The most effective method to make use of top hashtags or remember them when you are posting your content is to research, strategize, and put down trendy Travel hashtags related to your posts. You can do so by following these tips:
Plan your content ahead of time and research suitable hashtags for it.
Put down your findings and also add your new hashtags specifically related to the content.
You can make use of a Hashtags generator for suggestions for your content.
Follow top celebrities and influencers, and always check their posts that rank at the top related to travel to get popular hashtags.
Use the autocomplete feature on Instagram for hashtags.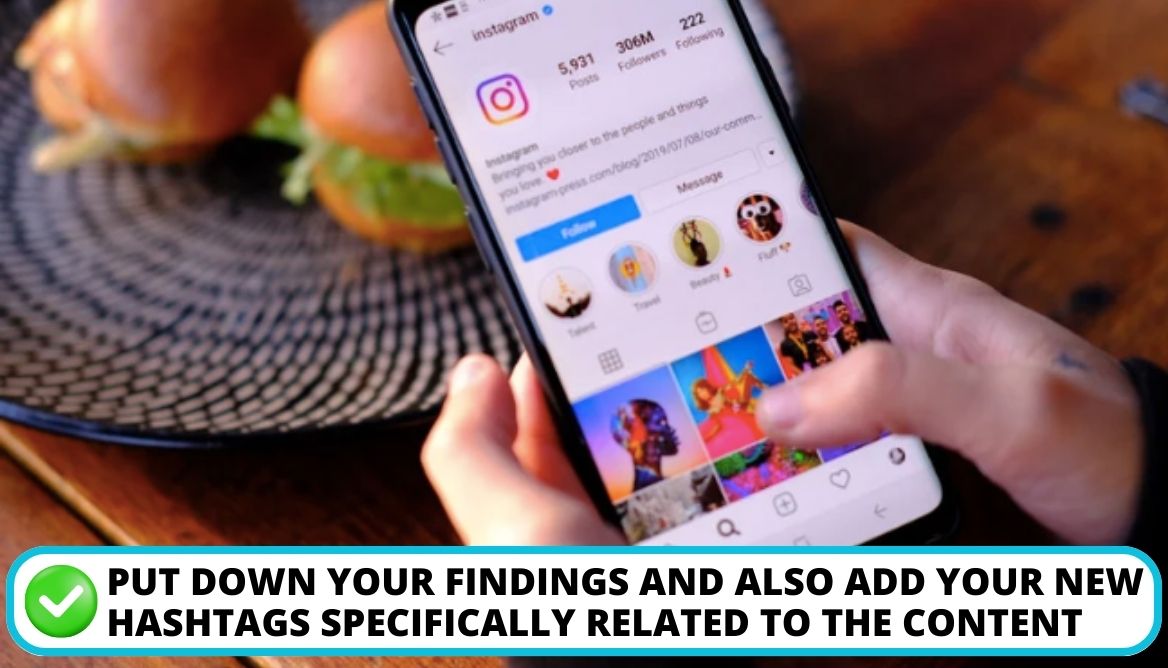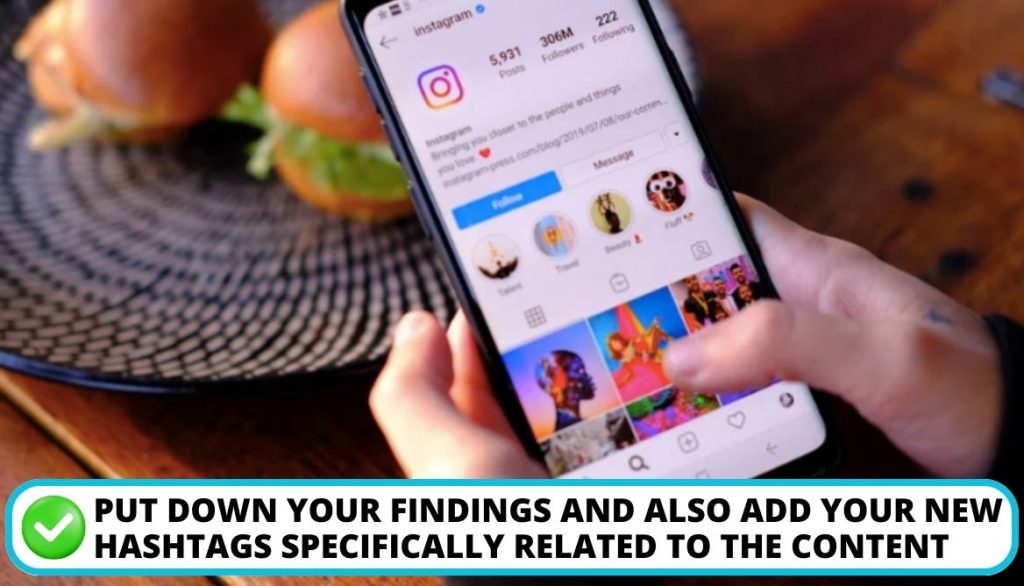 Best Travel Hashtag For Instagram
Using the appropriate travel hashtags for your post depends on which area of traveling you are creating content on. As we all know, Travel encompasses different sections such as the ones based on events, location, vacations, etc. So let's look into examples of each one below:
1. Most Popular Travel Hashtags
These are trending hashtags widely used for travel on Instagram. They are needed in your post to make it rank at the top but you need to use a small number of them coupled with other types of hashtags.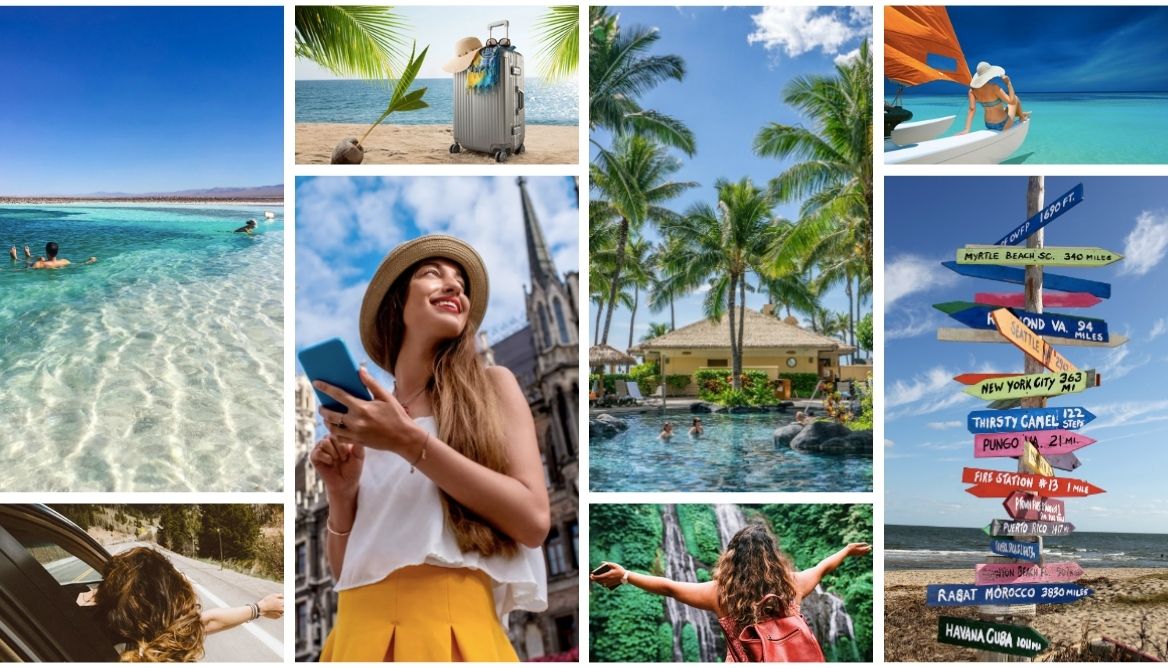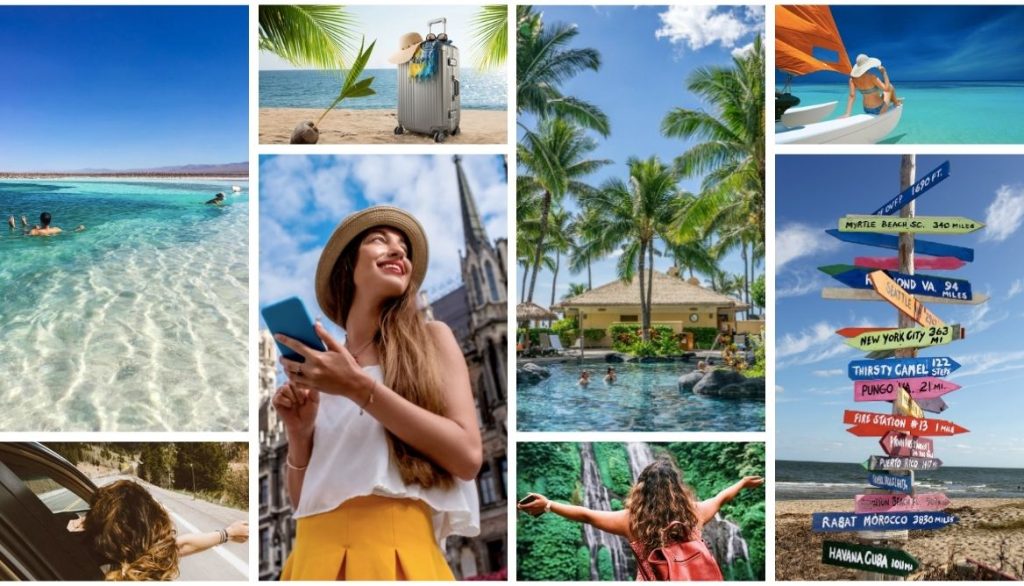 Examples include #Instatravel, #TravelTheWorld, #LetsTravel, #TravelIsLife, #travelinspiration, #travelpics etc.
2. Luxury Travel Hashtags
Luxury travel hashtags are mostly used by travel influencers and celebrities to show their experience of the most beautiful and expensive places such as hotels, amusement parks, historical locations, etc. they have visited around the world.
You can use the below if you are sharing luxurious tour experiences like them to get ranked quickly on Instagram.
Examples are #Luxurytravel, #Luxuryhotels, #DreamDestination, #Luxiriousholiday, #BestResorts, #TravelLuxury, #Luxirioustour, #Luxurylife, #VacayGoals, #beautifulhotels, etc.
3. Adventure Hashtags
These are vacation hashtags used for adventure travels such as visiting exciting and risky places like theme parks, mountains, Forests, Zoos, Camps, etc., and engaging in fun-filled, indoor and outdoor activities like swimming, hiking, climbing, etc.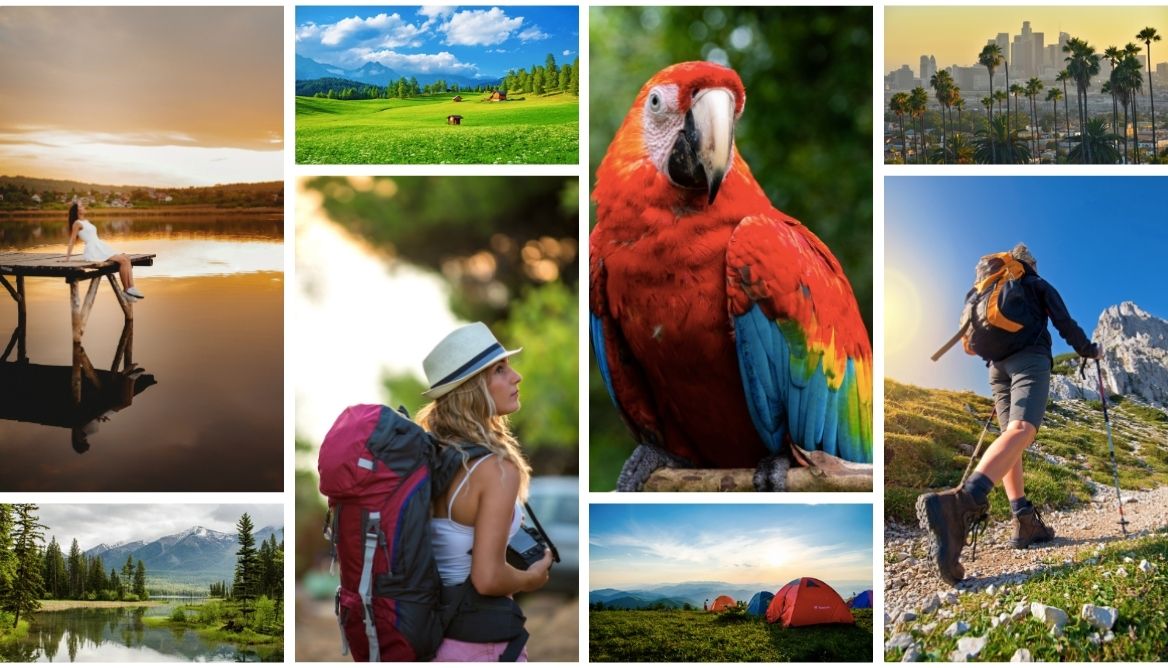 Adventure hashtags include #Nature, #Landscape, #Adventureculture, #Wanderlust, #Naturelovers, #Amazonrainforest, #Hiking, #Mountains, #Explore, #Outdoors, #Camping, #disneycaliforniaadventure, etc.
4. Beach Hashtags
Beach hashtags are used for travel experiences to different waterside views, sightseeing, and nature visits around the world.
Travel hashtags associated with beaches are #Virginiabeach, #Sea, #Beachdaze, #Beachexperience, #Summer, #beachlife, #Travel, #BeachBabe, #Sandbetweenmytoes, #Water, #Nature, #Beach, #seaview, #Oceanview, #Sunandsand, #Beachvibes etc.
5. City Hashtags
These are travel hashtags associated with your tour activities in the most visited or popular cities around the globe. Sometimes city name applies to two or more countries. So, it is important to mention the complete address of the city you are posting so that like minds can find you easily.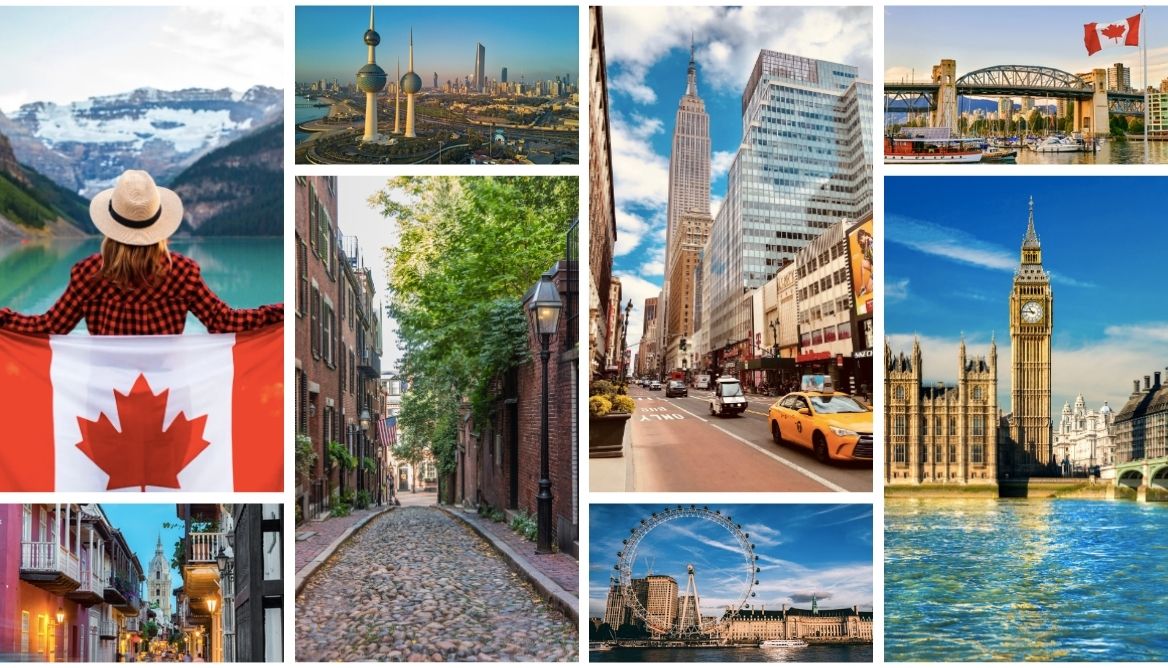 Here, we have #Citysightseeing, #LondonUK, #Streetview, #Cobbledstreets #Cities, #BeautifulCity, #Kuwaitcity #Cityview, #LoveThisCity #Cityscape, #CityTrips #LondonCanada, #CitySights, #CityTravel, #Citybestpics, #Townscape, #Newyorkcity etc.
6. Solo Female Traveller Hashtags
Solo Female hashtags for travel connect female travel bloggers, travel influencers, celebrities, and enthusiasts on the Instagram community.
The best hashtags for Solo female travellers are #Wearetravelgirls, #Femaletravels, #Girlsarounftheworld, #Femmetravel, #TravelGirlsGo, #Femaletravelbloggers, #Womentravel, #Solotravels, #girlsthatwander, etc.
7. Family Travel Hashtags
These are vacation hashtags used for sharing Instagram posts related to families traveling and having fun together. You can use these best hashtags for family travel in your next Instagram post when you take your loved ones on a tour with you.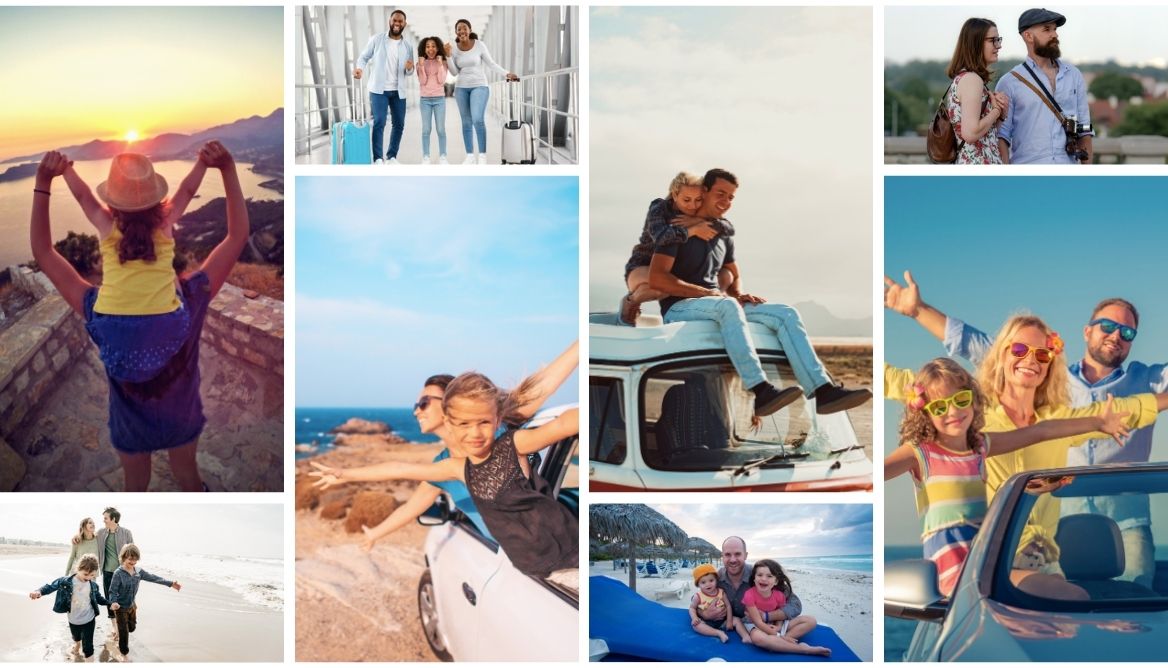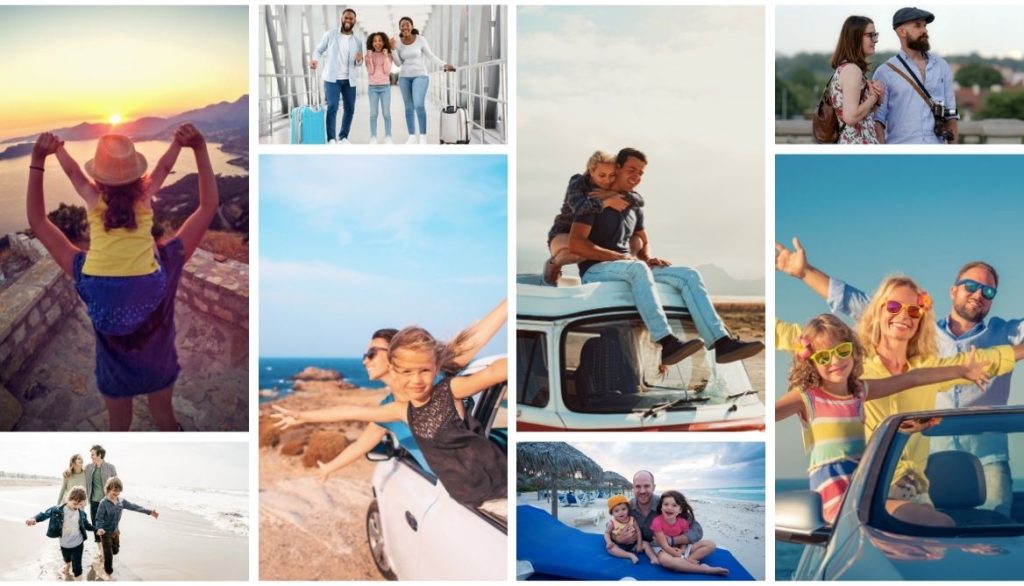 #Familytravelwriter, #Travelwithkids, #FamilyTravels, #TravelDad, #Travelwithspouse, #ExploringFamilies, #FearlessFamTrav, #Familytravellife, #Familytravelbloggers, #luxfamilytravel #Travelcouple, #TravelMum, #Familytravelplanner, #FamilyAdventure, #Familytime, #Funtimewithfamily, etc
8. Honeymoon Hashtags
There are a lot of couples on Instagram that are travel bloggers. Instagram duo influencers and celebrities give inspiration to other users on honeymoon and fun-filled activities. You can use the following for Hashtags for travel related to Honeymoon and couple activities.
#HoneymoonDestination, #BesthoneymoonTime, #Justhooked, #RomanticPlace, #Babymoon, #HoneymoonVibe, #Honeymoonplanner, #JustMarried, #Honeymoonavenue, #HoneymoonInspo, etc.
9. Travel Video Hashtags
Travel clips are now widely spread on Instagram but to make your video feature at the top you need exciting and relevant travel hashtags. They include but are not limited to the following: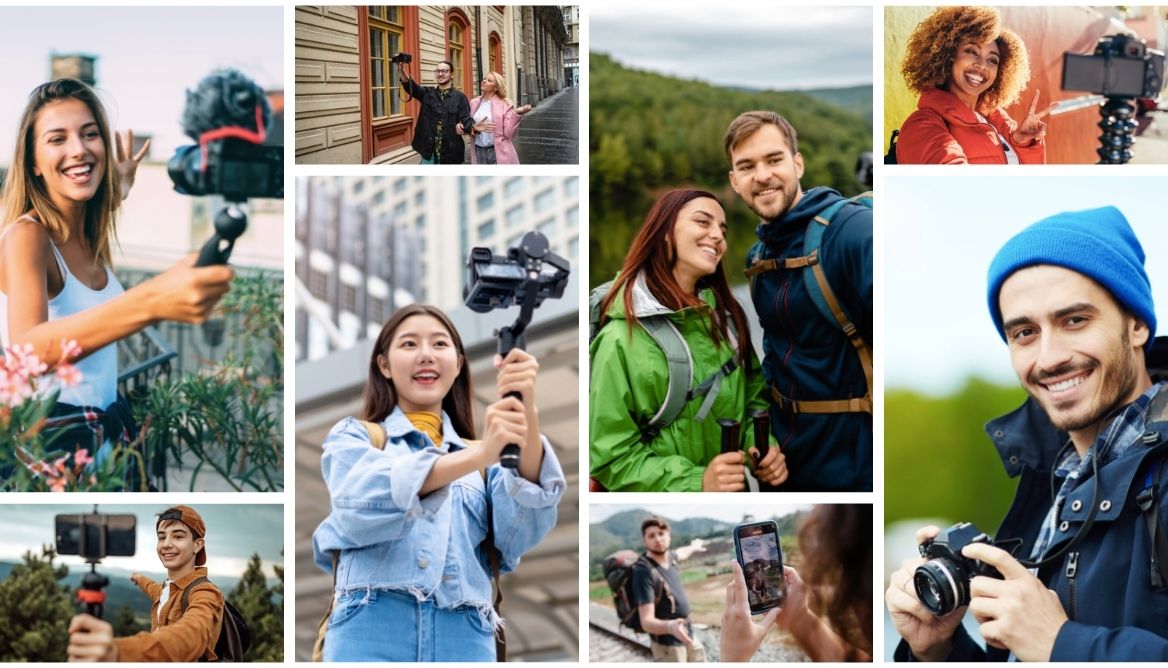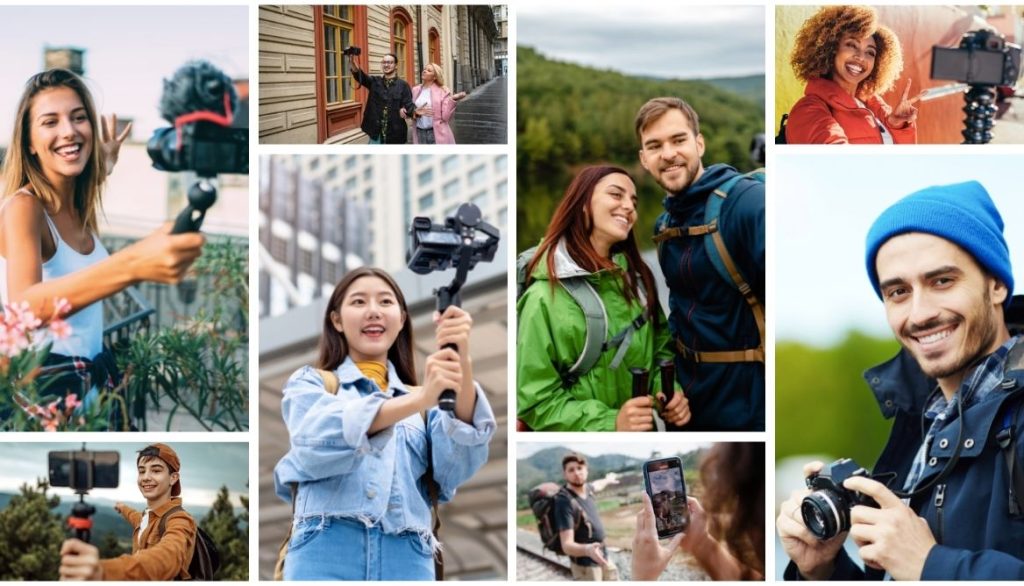 #TravelVlog, #Travelgram, #TravelVideography, #Travellingtheworld, #Travelblogger, #Travelfootage, #TravelVideos, #TravelVideoDiary, #Travelclip, # Toptravelclips, #TravelVlogger, #Travelinsta, #VlogTravel, #Travelawesome #Besttravelvideo, #Drone_Countries etc.
10. Top Hashtags For Photographers
These are hashtags used for photography on Instagram that go viral and rank at the top. They are:
#Global_hotshotz, #Photography, #Photooftheday, #Instagram, #Throughthelens, #Pixel_IG, #Instapics, #Photo, #Nature, #Moody_tones, #PhotographyAddict, #Picoftheday, #Instafocus, #Lovephoto, #Amazingphotography etc.
11. Creative Travel Hashtags
Creative travel hashtags simply include making use of imaginative or original tagged words or phrases for your travel experiences, inspiration, etc. Creative hashtags can include everything about travel such as Travel Food Instagram hashtags, Hotel booking hashtags, sightseeing hashtags, etc.
You can randomly combine two popular and related hashtags for travel to create one for your post.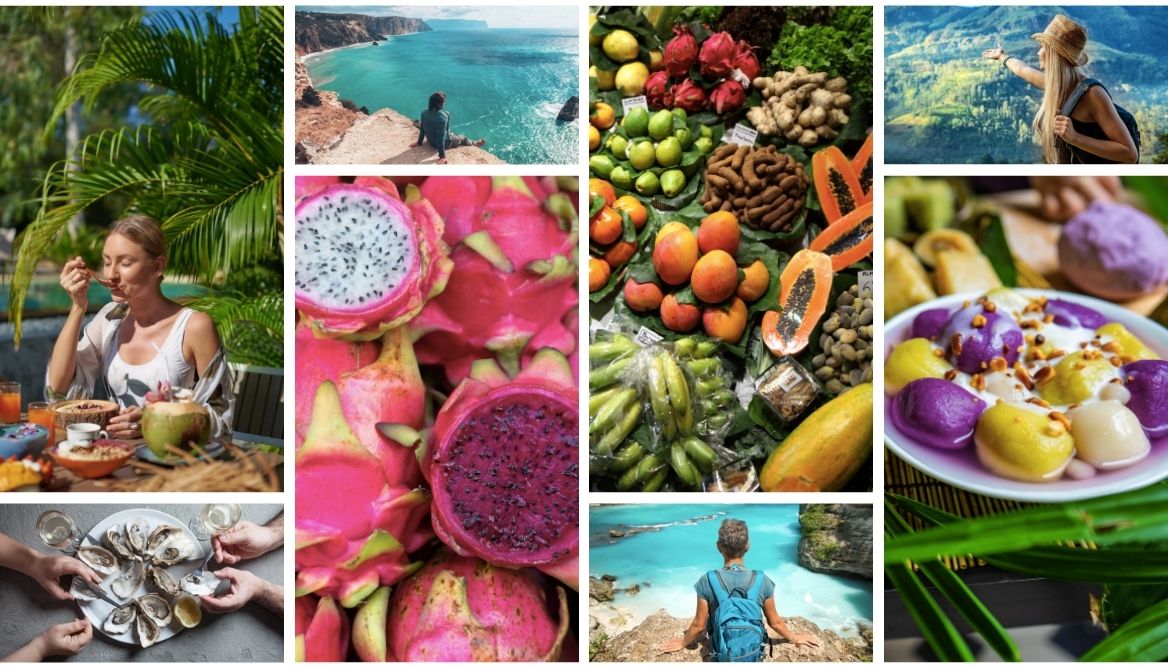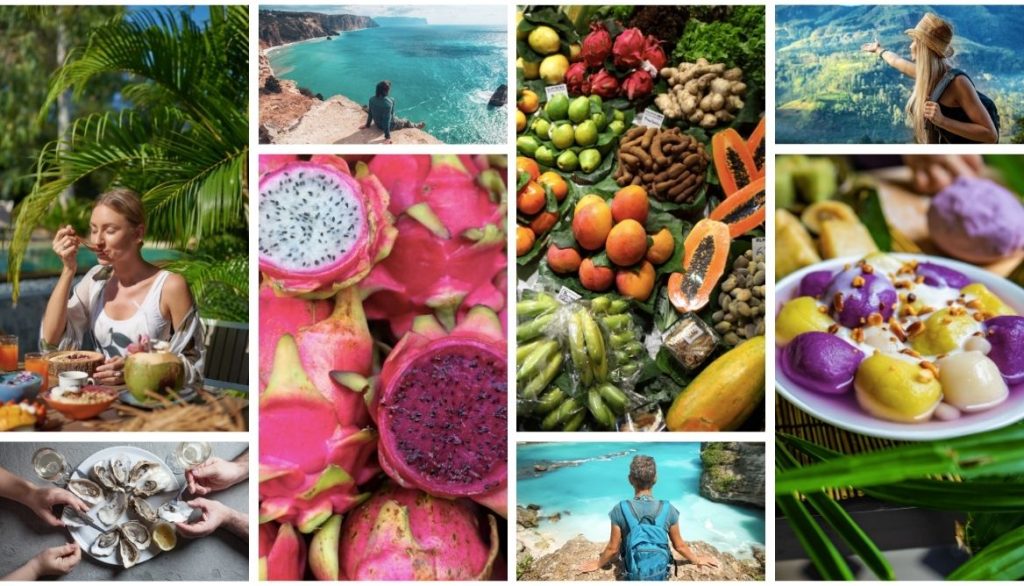 Examples are #Exotictravelfood, #Travelthroughsea, #Traveldame, #Travelgistlovers, etc. You should try as much as possible to avoid long phrases when combining words so it does not affect your post ranking.
12. Funny Travel Hashtags
Sometimes you might want to thrill your followers with your funny moments when you travel such as the silly things you did or mistakes you make that Instagram users can also learn from.
Various hashtags in this category are #Travelmemes, #Funnytravelvideo, #Meme, #Funnytravelblogger, #Traveljoke, #Thrillingmoments, #Travelhumor, etc.
The Best Travel Hashtag Rule of Thumb
Hashtags should begin with the symbol # without including any space or symbol between the word coming after it. Below are tips to guide you on the Proper Use of Instagram Hashtags For Travel.
Page Visibility: You should make sure your Instagram account or page is visible to the public in the Instagram setting otherwise your content may not be seen by other users when shared by your followers.
Avoid Long Hashtags: Use easily remembered keywords and avoid long phrases as most people searching for information may not type as much for your hashtags to be found.
Include branded Hashtags: If you are a travel blogger or tourism expert, airline company, etc.. It is recommended you include branded travel hashtags in your post to improve your visibility. This could be your establishment name.
Avoid unrelated and Similar Words: Avoid adding irrelevant hashtags and also avoid using different words or phrases that mean the same meaning as this may clog your caption area or even bore your audience.
Tag the location and purpose of the picture or video: You can tag words relating to what you are doing at the moment the picture or video was captured, when the video was captured, and why you did so including the precise location.
Alternate your Hashtags for different posts: Avoid using the same hashtags often for your posts because you might get banned on Instagram, so you should usually alternate your hashtags.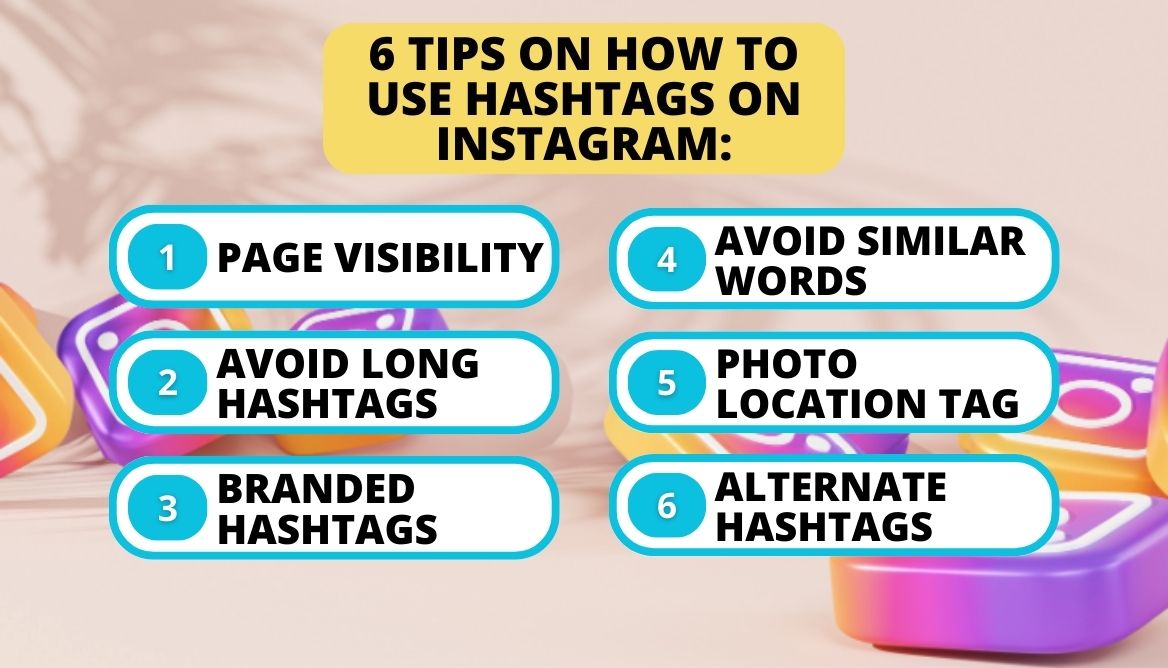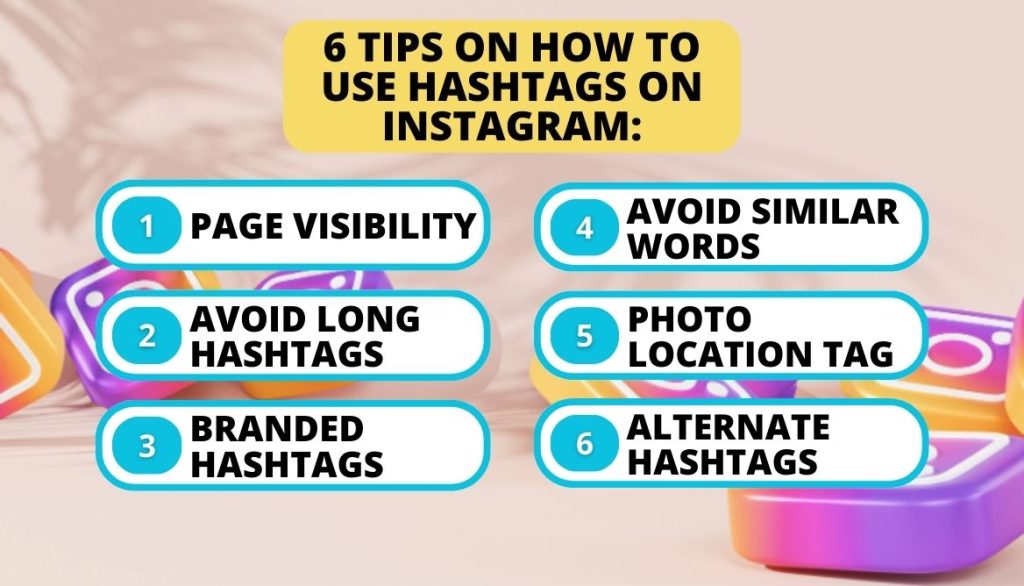 8 Other Different Types of Instagram Hashtags
Before considering the use of any hashtag you need to be conversant with the various types of Hashtags. Knowing the category of hashtags helps you to decide and choose the best for your post.
Instagram Hashtags can be categorized into:
1. Geographical Hashtags
This is also known as locational hashtags. They are used for content targeting audiences from a particular place or location. It could be a continent, country, state, or neighborhood.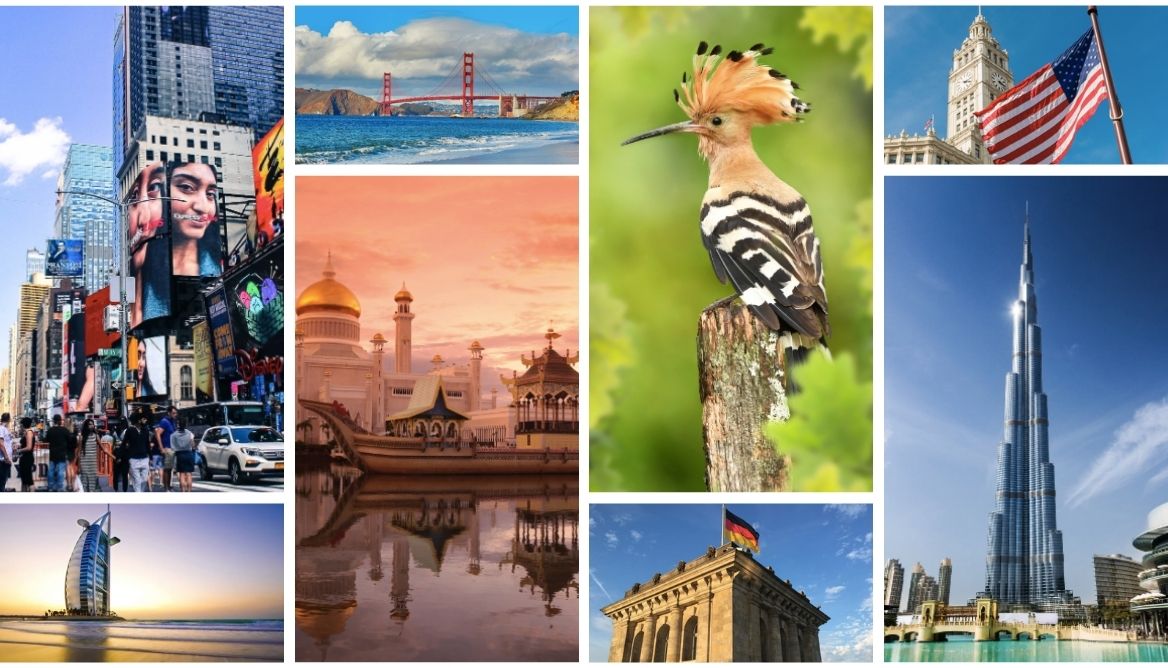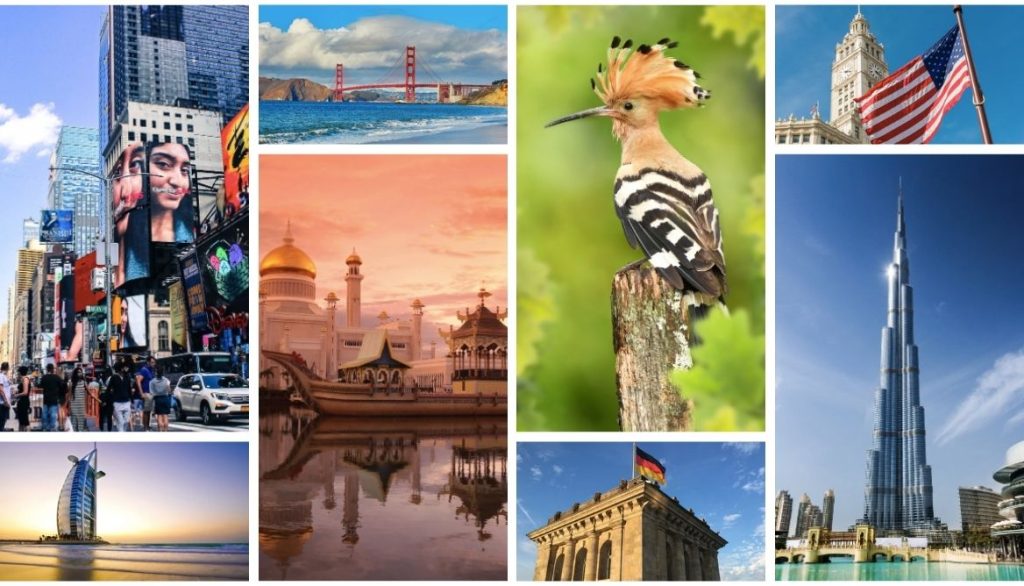 For example #USA, # Germany, #Asia, # EurasiaPark, #Newyork, #Dubai, etc.
2. Industry Hashtags
Industry hashtagged words or phrases are meant for a particular niche, industry, or clients you work for and target audience but are not directly related to your content. You need to research the products and services your audience needs before using industry Hashtags for your post.
For example, we have #3starhotel, #Resturants, #Tourism, #Cruises, #Leisure, #Foodsandbeverages, #Artsandculture, #Recreation, #Events, #Sports, #Exhibition, #Culinary, #Hospitality, #Tradefair, #Funfair, #Airlines etc.
3. Branded Hashtags
These are custom or unique hashtags developed specifically for your brand. They are used to, particularly for your brand identity and visibility.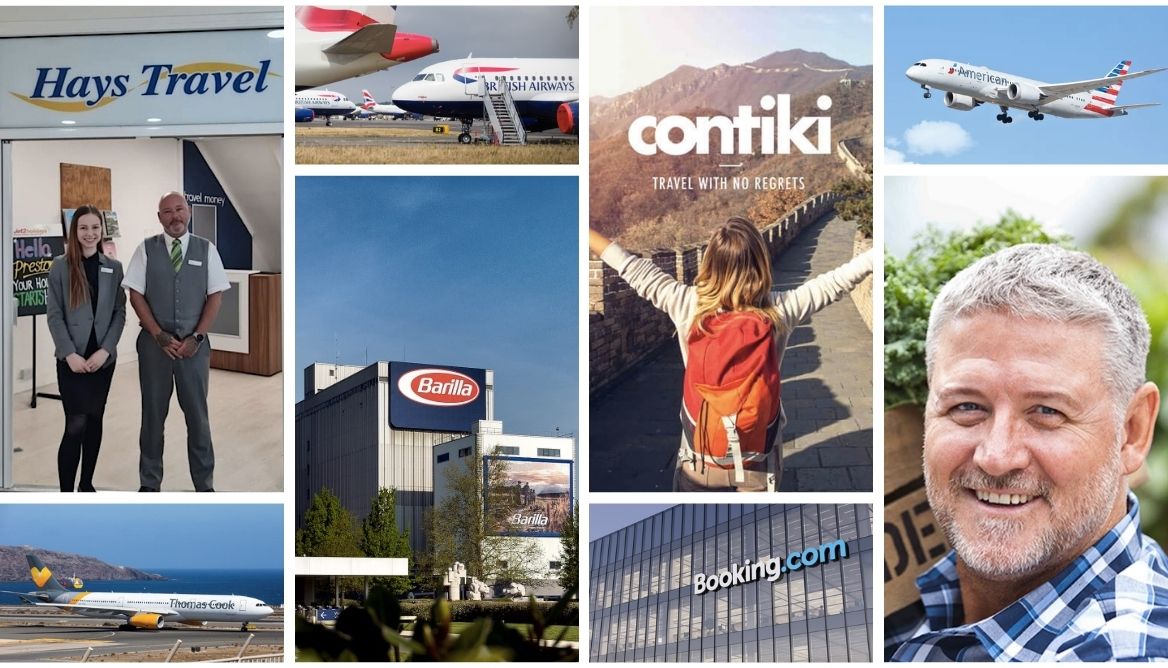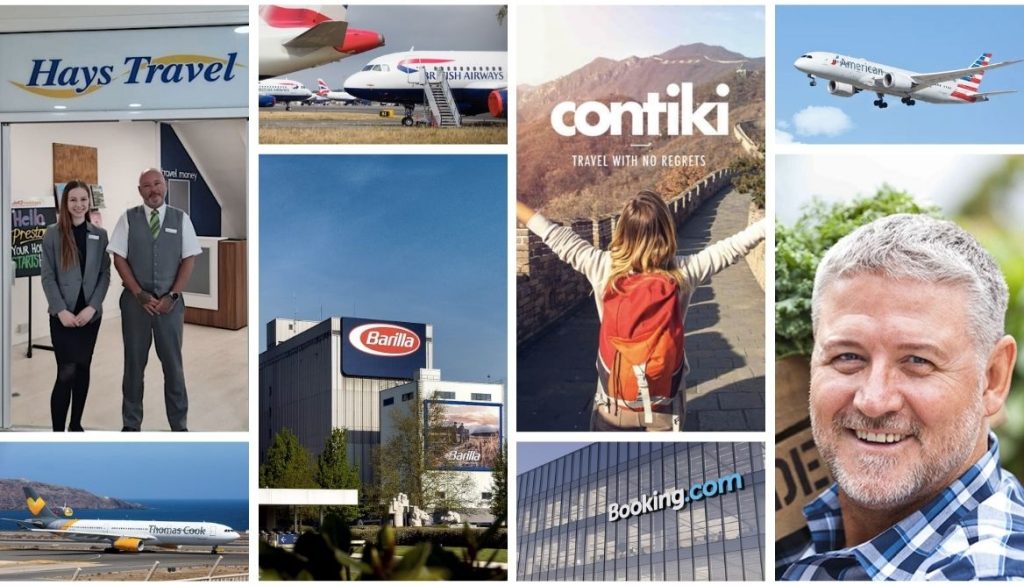 Examples of these Hashtags are #Britishairways, #Thomascook, #Bookingholdings,#Joecross, #American Airlines, #Haystravel, #Expediagroup, #Barilla, #Engencia, #Contiki, etc.
4. Trending Hashtags
They are popular words tagged to a post which makes the content go viral. Popular hashtags merely last long usually for a few days, hours, or even minutes.
They are used for things that are currently in vogue but you need to use them carefully with relevant content because they don't last long. Examples include #Ilovetravel, #Summertravel, #Instatravel, #Travel, #Viral, #Trendingtravels, #travelmore, #Traveldiary, #Airtravel, #Seatravel,#Dametravellers, #Tours, #Instagood, etc.
5. Engagement Hashtags
Also known as a call to action Hastags, they are used to engage your followers to respond to your post. Engagement Hashtags are usually related to community-based content where you need users to follow, contribute, join, and share your content.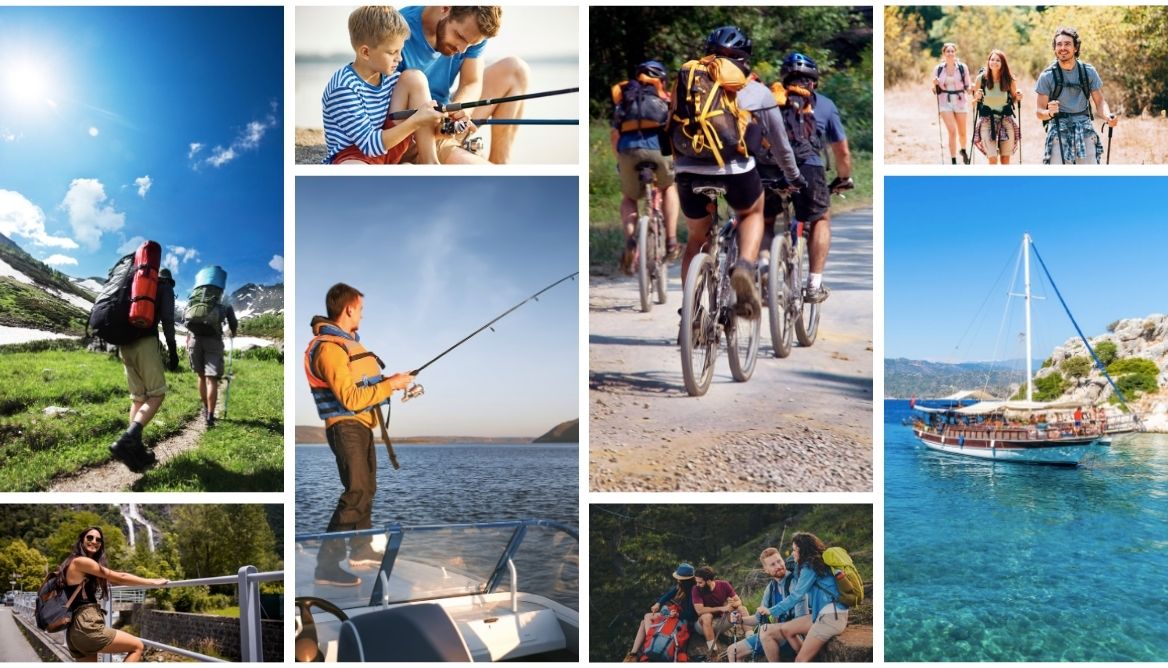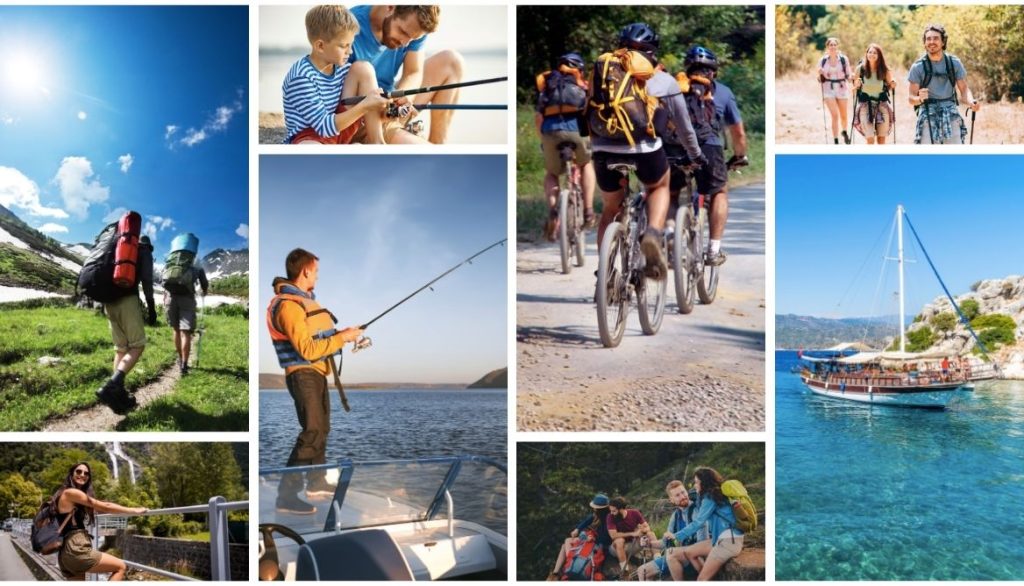 Examples are #Gohiking, #Goexplore, #Postcardsfromtheworld, #Let'sgofishing #Tourtheworld, #Momentsofmine, etc. Engagement hashtags also include chat hashtags like #traveldiscuss, #Tourchatting, #Travelchats, etc.
6. Content Reflecting Hashtags
This is your self-developed hashtag for your post showing the main objective or topic of your content. It can also be called a topical Hashtag.
It is a compulsory hashtag you should include in your post because it reflects what you are talking about. This Hashtag makes your content visible to people who search for it.
For example, #Mountainbiking, #Skydiving, #Hiking, #Travelcook, #Horsebackriding, #travelcuisines, #Swimming, #Fishing, #Camping, #foodstagram, #Travelphotos, #Cooking, #Foodtravel, etc.
7. Events Hashtags
These are Hashtags referring to a season, festival, special holiday, or widely known event related to your content so that people with the same interest can find it.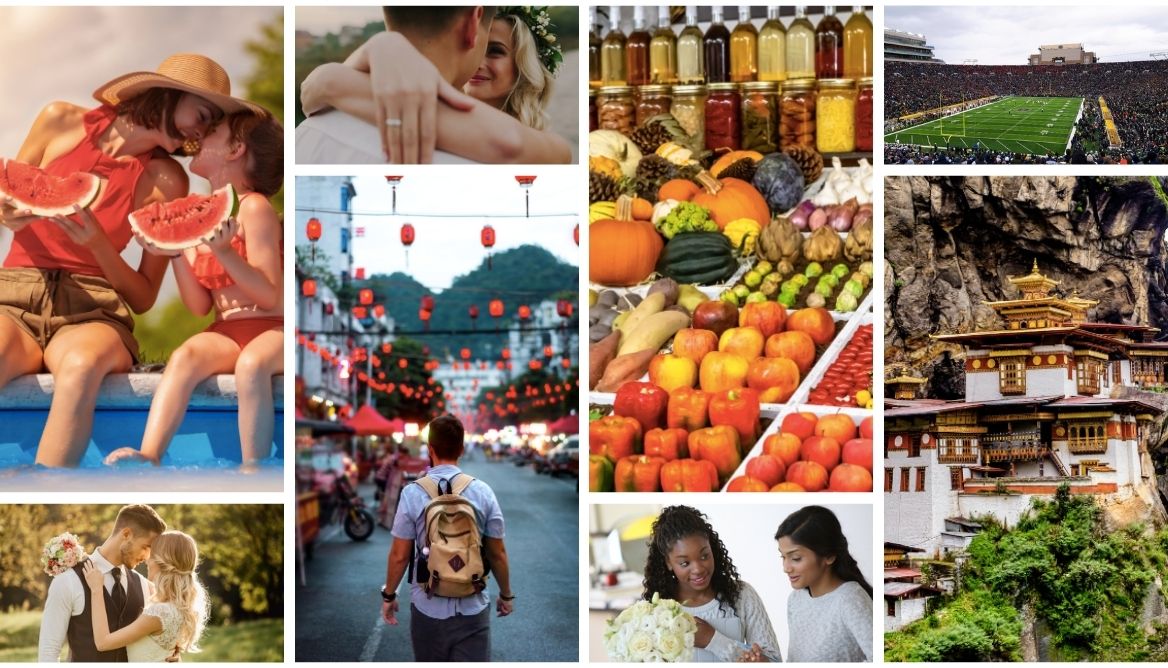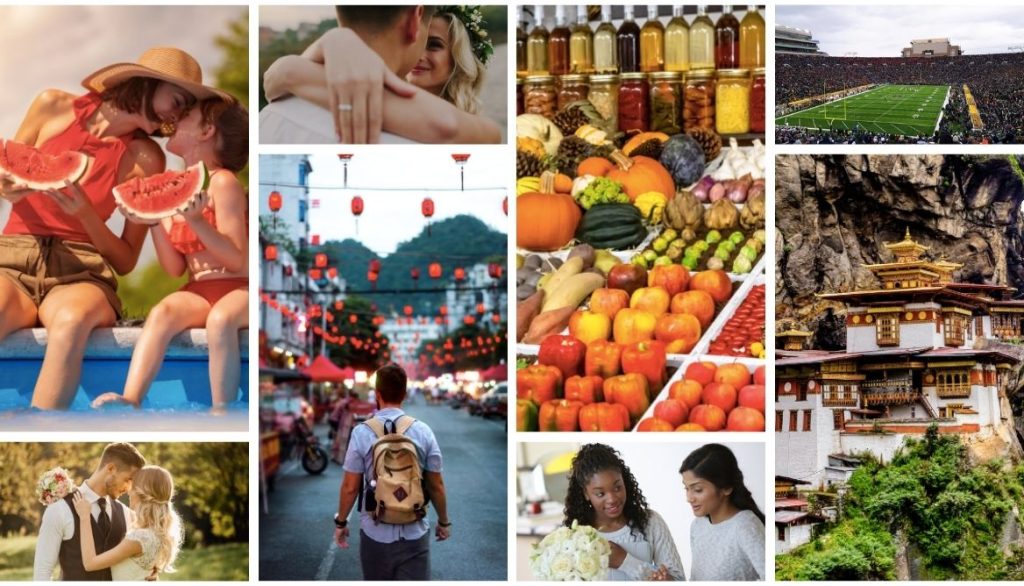 The example includes #, #eventplanner, #worldtravelmarket, #summerholiday, #Wedding, #ITBBerlin, #Arabiantravelmarket, #SATTE, #Tourismforum, #FIFAworldcup, #ITBAsia, #MATTAfair, #WashingtonDCadventurehow, etc.
8. Audience Hashtags
These are hashtags used mostly by your audience in their Instagram posts. You can use these hashtags to get more followers but you need to research well on the widely and commonly used hashtags related to the large number of your audience.
Examples of Audience hashtags are #honeymoon, #Travelstyle, #Weddingdestination, #Photooftheday, #Weekendtour, #Travelfashion, #Wonderfultour, #Instafashion,#Cruising, #Grouptravel, #Familytour, etc.
A Quick Guide On How To Get Ranked As a Top Post Using Hashtags
The most important aim of putting your post or content on Instagram and other social media platforms is to call people to action either to react to your post such as likes and comments, buy something, or any other engagement.
The best and most effective option to achieve this goal is to get ranked as the top post. Getting to the top might be difficult because there are millions of active users on Instagram posting their content daily with the same goal as you. But, it can be achievable if you follow the recommendations below;
1. Add Graphics To Your Posts
One of the ways to get your audience to notice your post is to include attractive and catching graphics or images in your content. Doing this will entice them and make them want to know what is in your content.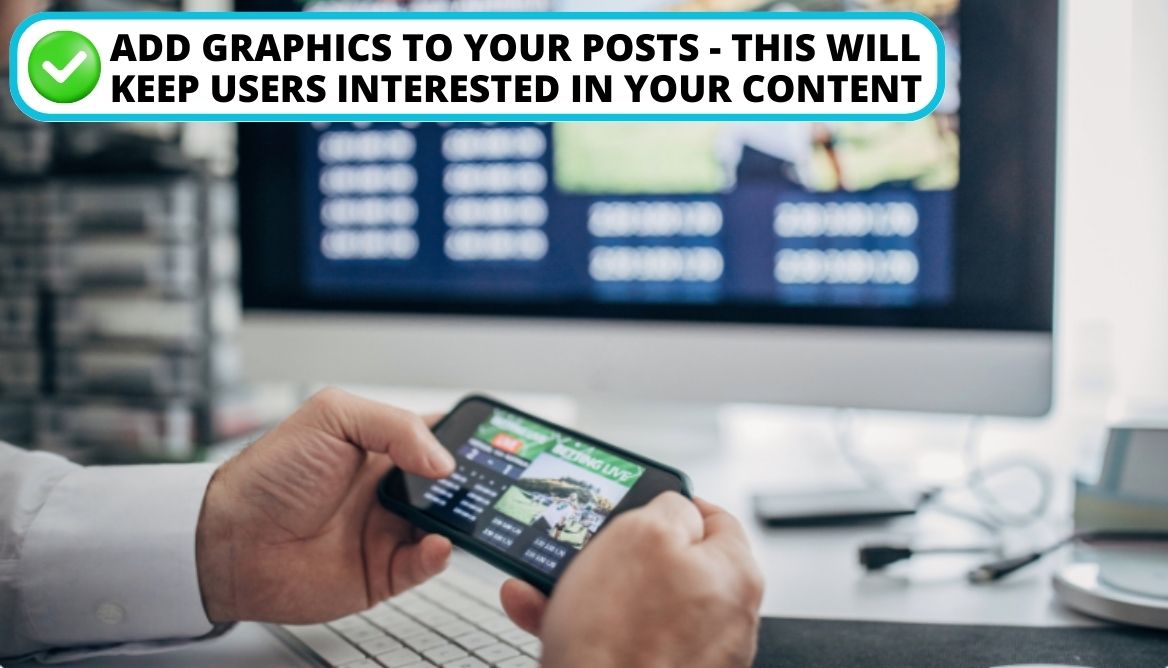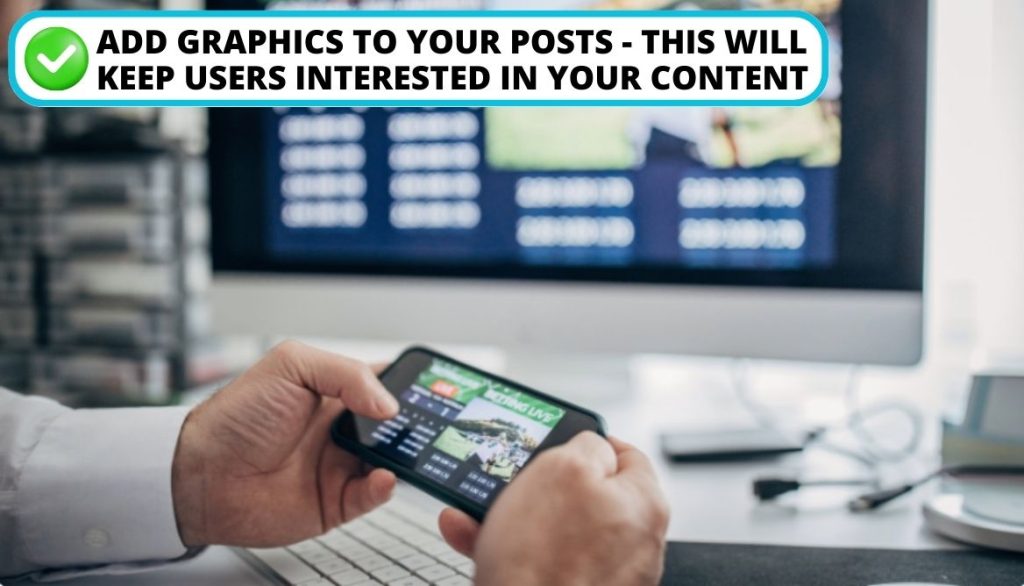 2. Include Engaging Caption
Sometimes you might post a particular picture or video on your page and the audience finds it attractive but may not know what you are trying to portray.
A video or image without a caption may have different meanings to users based on individual perspectives.
An engaging caption gives a clue to what you are presenting and it also gives room for interaction between your content and your target audience.
The caption could be the heading or topic of your post, a question you want your follower to answer, a phrase that requires comments, etc.
3. Write Unique Contents
Create interesting and unique content that is free from copying other users. Your audience gets bored when you repeat content they might have seen on other pages multiple times. You might even be penalized when you get reported by the original owner of the post.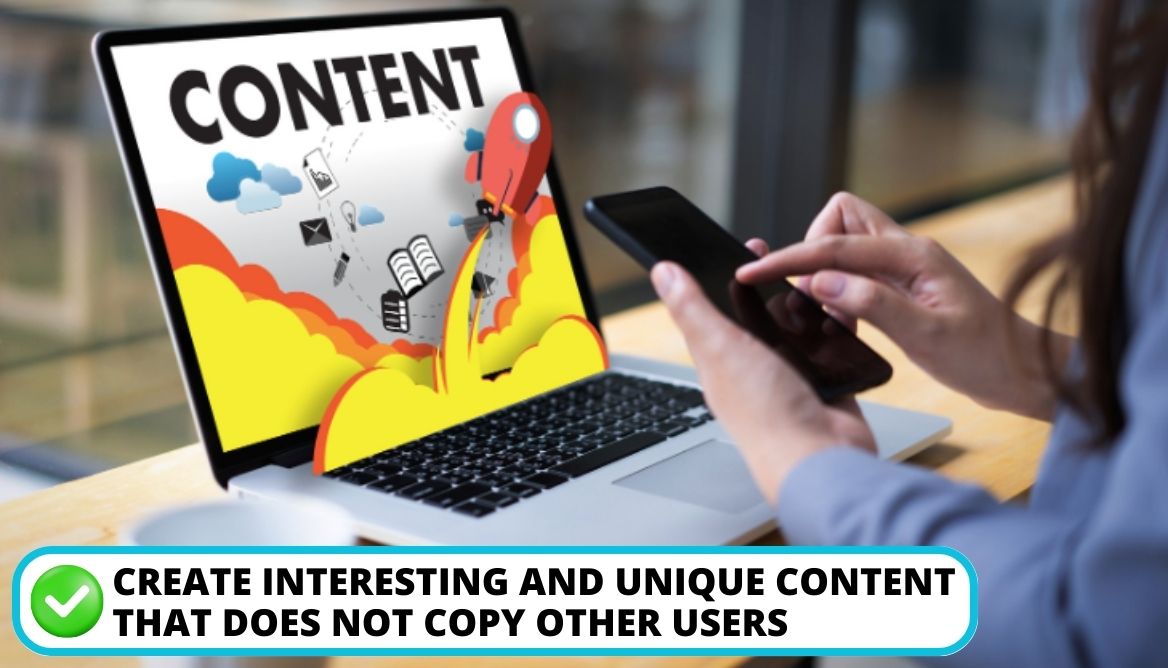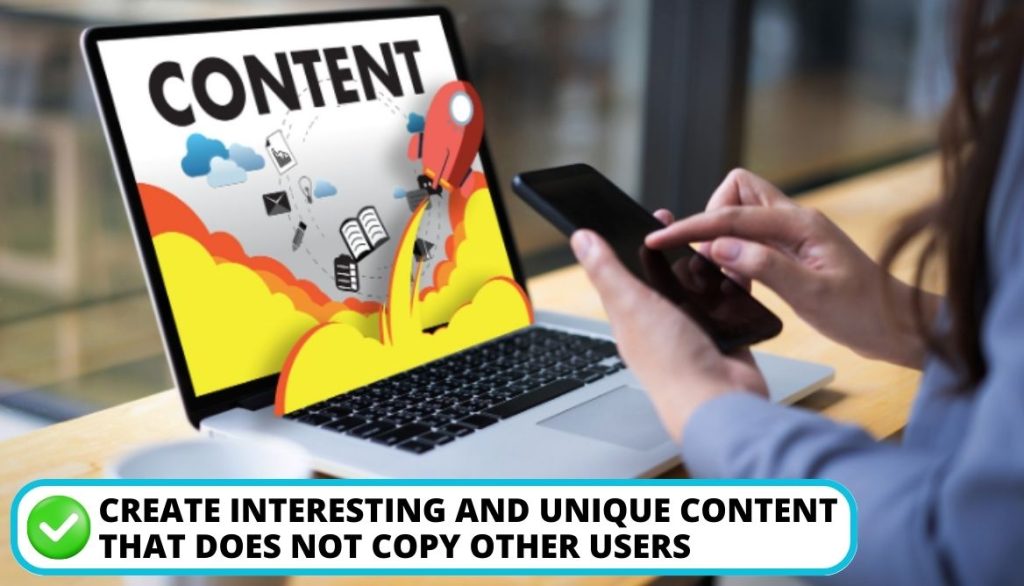 4. Make Use Of Appropriate Tags
Use hashtags with the most suitable word associated with your content. It is important you add more than 6 hashtags to your content so you can rank high on Instagram.
You need to add popular hashtags you find related to your content, your own developed hashtags from your content, and as well as hashtags for the audience you are targeting.
You need to be careful when adding popular hashtag because it can affect your ranking so only use very relevant ones.
5. Use a Locational Hashtag
Geographical hashtags are used when you are targeting audiences from a particular or specific place. Adding the location hashtags to your travel post on Instagram makes it more accessible to users interested in your specified location.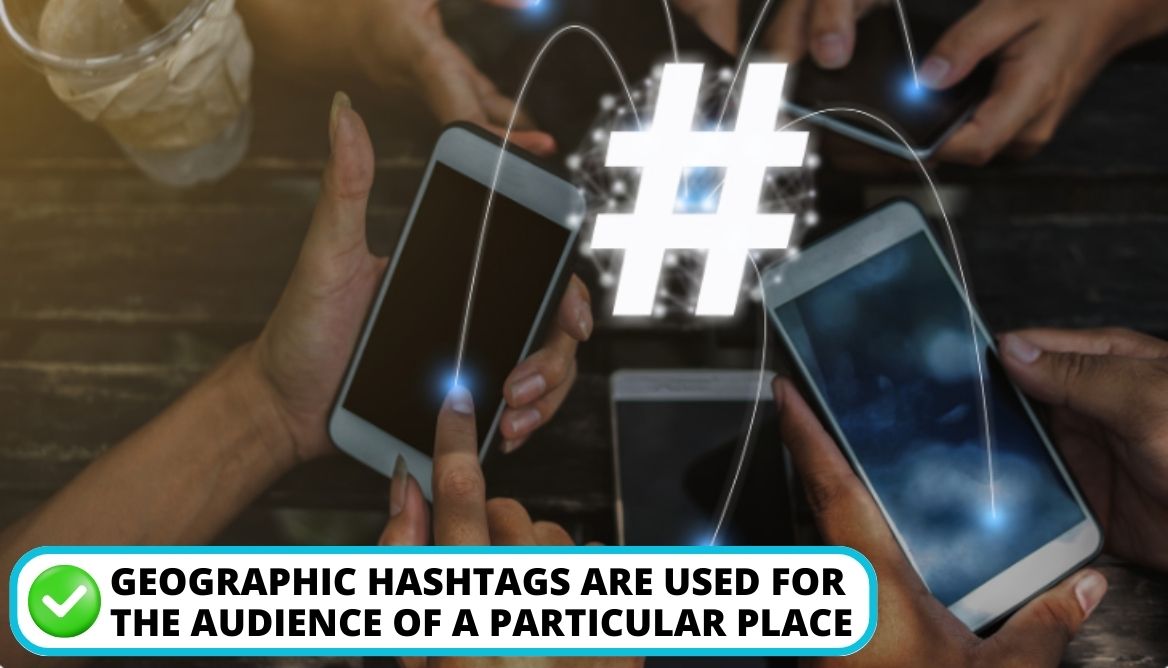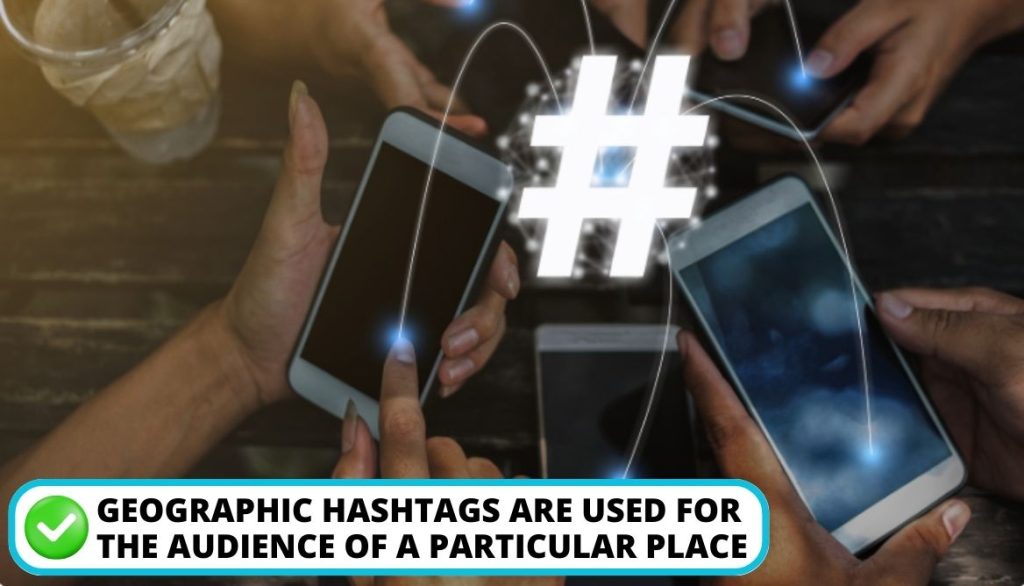 6. Always Respond To Your Followers In The Comment Section
One of the good ways to keep your Instagram account or page active is to engage with your followers apart from posting content. When anyone on Instagram comments on your post and it requires you to respond, then you need to respond timely.
7. Team Up With Other Users Related To Your Niche On Instagram
You can get a high number of followers and engagement by teaming up with other users on Instagram Pods. This is an engagement section or group on the platform that involves you on other users' posts and they, in turn, do so for your post too:
Liking;
Sharing;
Commenting.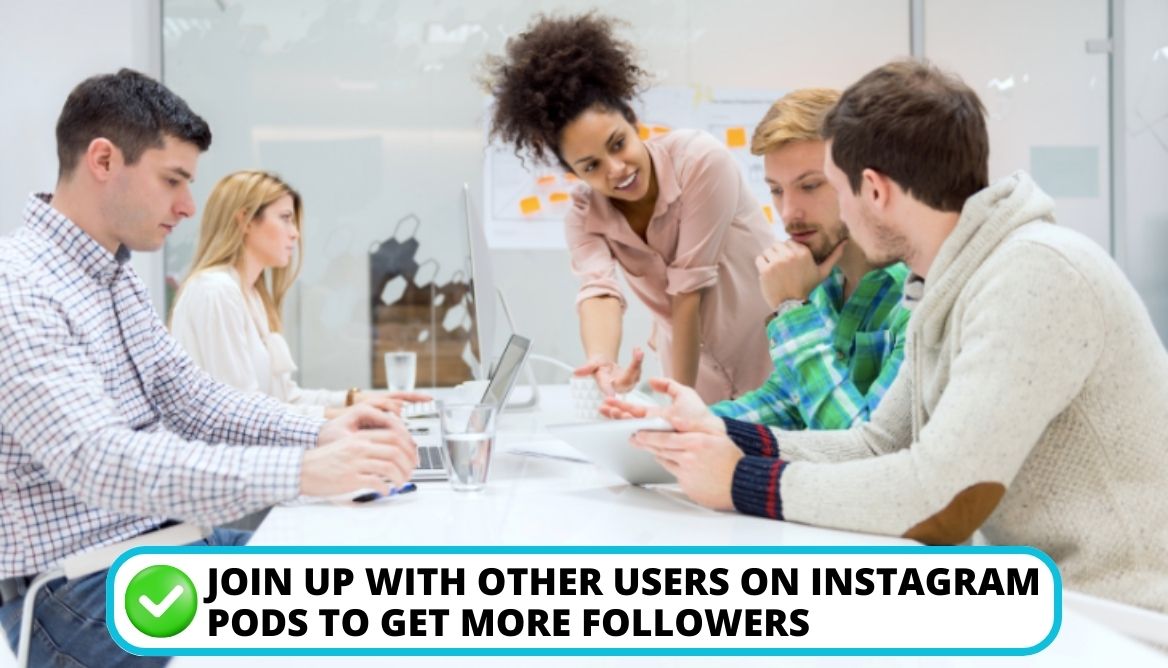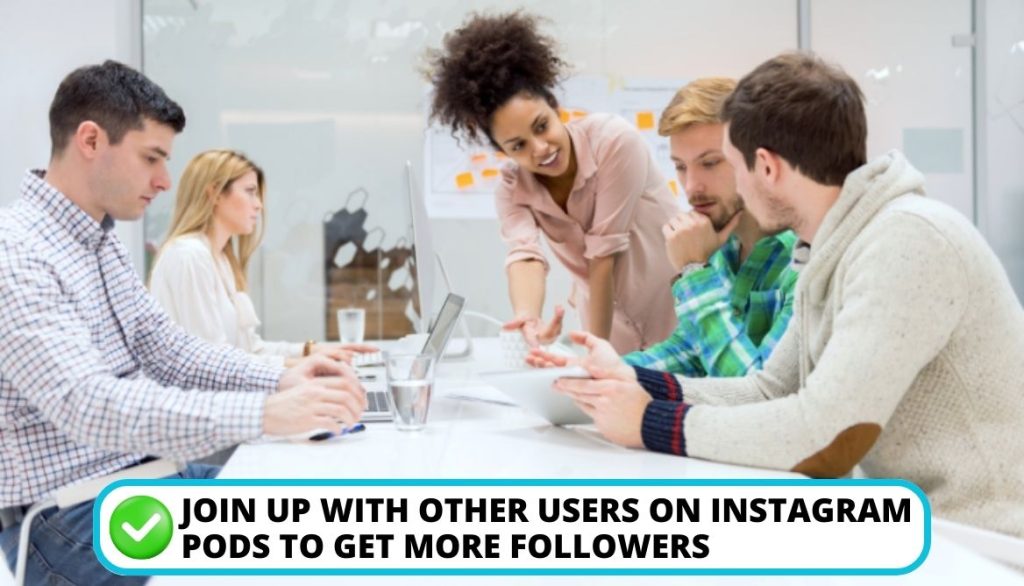 Important! But you need to follow their rules strictly so you don't get banned.
8. Do Promotional Activities On Your Instagram Page
You can retain your previous audience and attract new ones when you do giveaways, or give discounts on your services or goods. One of the ways to make your Giveaway activity effective on the level of engagement on your Instagram page is to use contests along with any promotion you should.
9. Team Up With An Influencer On Instagram
Another way to rank as a Top post is to engage influencers and celebrities on your post by asking them to help you post or share your content. You can also tag but you need their approval before you do.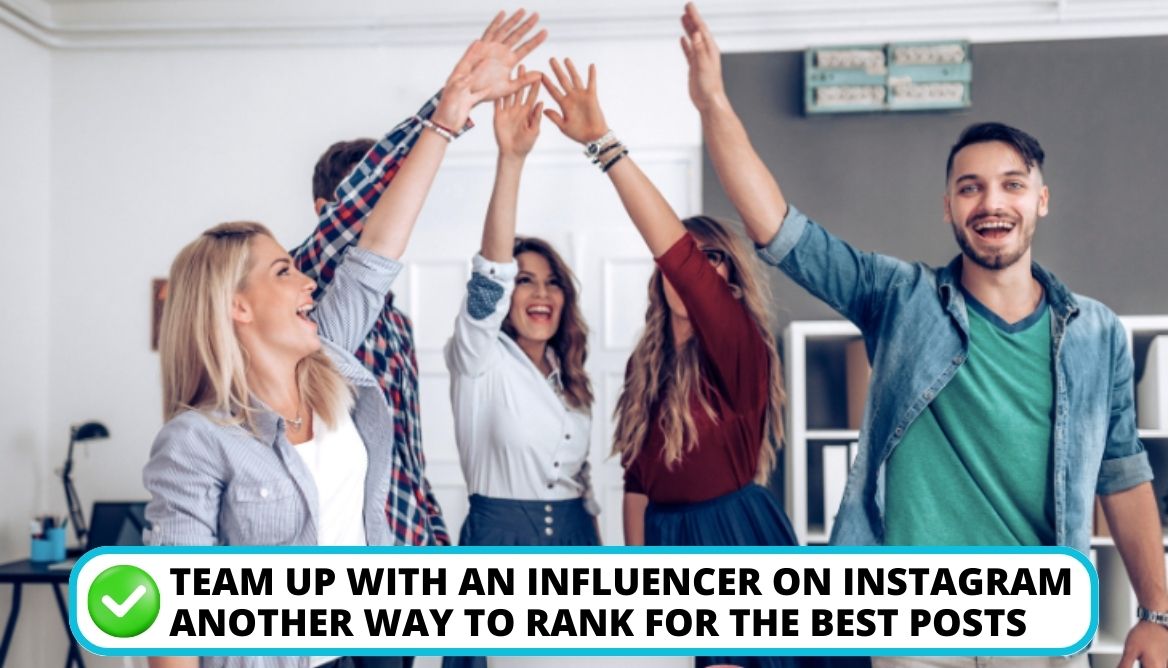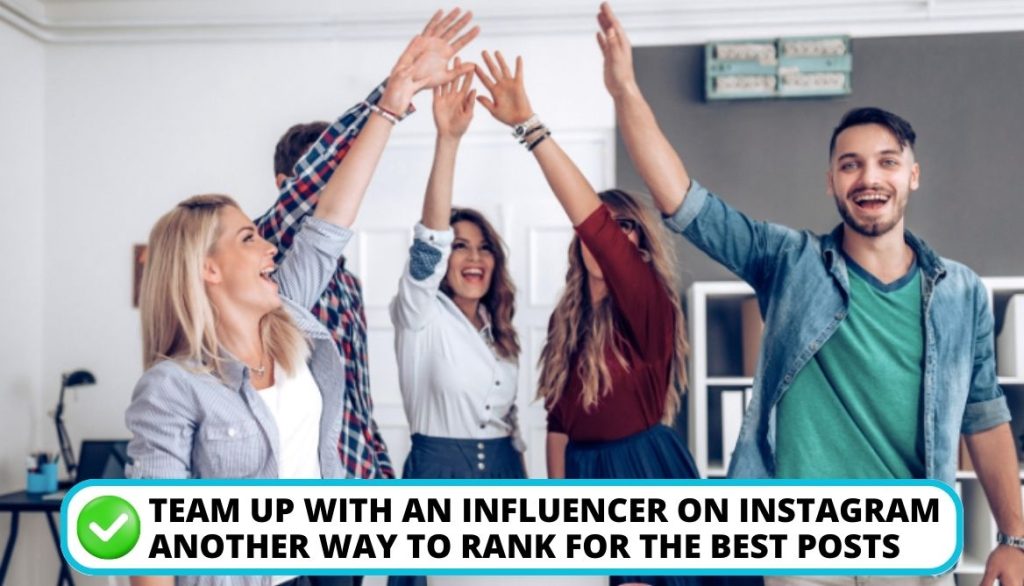 10. Make Use of Modern Trends and Avoid Spamming
You should always stay updated on trendy hashtags and make use of them in your content. Also, you should avoid calling attention to your old content of more than 24 hours because this may not look recent to your followers.
FAQ
What hashtags for travel luxury?
These are hashtags used for expensive tours and travel videos or images around the globe. Examples include #Luxuriousparks, #Luxurioustour, #Wonderfultravel, #Luxuriousfoods, #WorldLuxurioushotels, #Classictours, #Expensivetravels, #Luxurylifestyle, #Luxuriousvacation, etc.
How do you make a travel hashtag?
Travel hashtags can be made from the contents of your post. You can also choose from popular travel hashtags and top Instagram influencers to boost your ranking.
What are the best travel hashtags for Instagram?
The best Instagram hashtags for travel are trending ones combined with other types of hashtags related to your post. Examples are #Travelphotography, #Travelgram #Travelpicoftheday #Nature #Tourtheglobe #Seetheworld, #Travelholic, #Traveladdict, #Roamtheplanet, #travelblog, #Travelvideo #Worldtraveler etc.
Do hashtags go in the caption?
Yes, the best position to place your hashtags is in the caption area. but you need to be careful with the number of tags you use, basically 10 Hashtags. Other tags you wish to add can be put in the moment section.
Which hashtags work best?
The hashtags that work best are the ones suitable and related to your posts. Merely adding unrelated or unnecessary hashtags will not only spam your followers and other users but will also affect your ranking.
For example, we have #Traveltrips, #Roamtheworld, #Travelstar #Travelphotooftheday, #Hiking, #Travellife, Airbnb, #Travelfoodonwheels, #Mountainview, #Travelvlogger, #Travelexperts, #Tourguide, #Vacation, etc.
Conclusion
Travel hashtags for Instagram posts require you as a travel influencer to be conversant with if you want your posts to rank at the top. Also, you need to make sure your Instagram account is visible to the public. Avoid irrelevant and long words, and use content-related and branded Hashtags for the best visibility.
For example, if you are writing a travel post relating to Adventure, you need to include 6-10 travel Hashtags like #Travel, #AdventureTour, #Disneyland, #Travelblog, #Funfair, #Wanderlust, #Funpark, #Explore, for your post to rank well, etc.
Which of the Instagram Hashtags for travel have you used in your Instagram Post? Give your answer in the comment section. Thanks for reading.