Happy Wayfarer is reader-supported. When you buy through links on our site, we may earn an affiliate commission.
Stuck deciding between the two Marriott hotels choices, Towneplace suites vs Springhill suites? Having to choose between the two most popular extended stay brands in Marriott is no picnic.
That's why we've analyzed all the data for you and have come up with a rundown of exactly what you need to know about Towneplace suites and Springhill suites. We'll help you find the right hotel that fits your budget and travel style perfectly.
We'll give a detailed review of the amenities both suites provide and give you a comparison to help you make that decision. This in-depth review of both Marriott hotels will help you decide wisely.
Read on to find out which of these two hotels is best for your lodging needs.
Towneplace Suites vs Springhill Suites: Which is Better?
Springhill suites and Towneplace suites are two of the most popular suites in the United States. Both have a number of different amenities, which can make for a very comfortable stay.
However, with these two suites, there are some differences that may make one better than the other. This article will compare why Springhill suites are better than Towneplace suites and discuss how they differ from each other based on their features and amenities.
A Quick Comparison
We've all been there before: you're trying to decide between Towneplace suites and Springhill suites. You've heard both luxury properties are great, but which one is right for you?
Towneplace suites have a friendly staff that makes guests feel welcome and cared for, while Springhill suites have an unmatched commitment to hospitality. Which suite is right for you?
Both of these hotels are great choices if you're traveling with your family or friends, and each has its own unique features. So how do they compare?
Hotel Services and Amenities
Hotel Brands – Explained for Business and leisure travelers
Marriott International operates a diverse portfolio of hotel brands and has a presence in many countries around the world, including the United States, Canada, Europe, Asia, the Middle East, and Latin America.
Marriott hotel brands include a range catering to different types of travelers and price points. These include luxury brands, full-service, limited-service, and extended-stay hotels like Fairfield inn Suites, JW Marriott and Gaylord Hotels.
Springhill Suites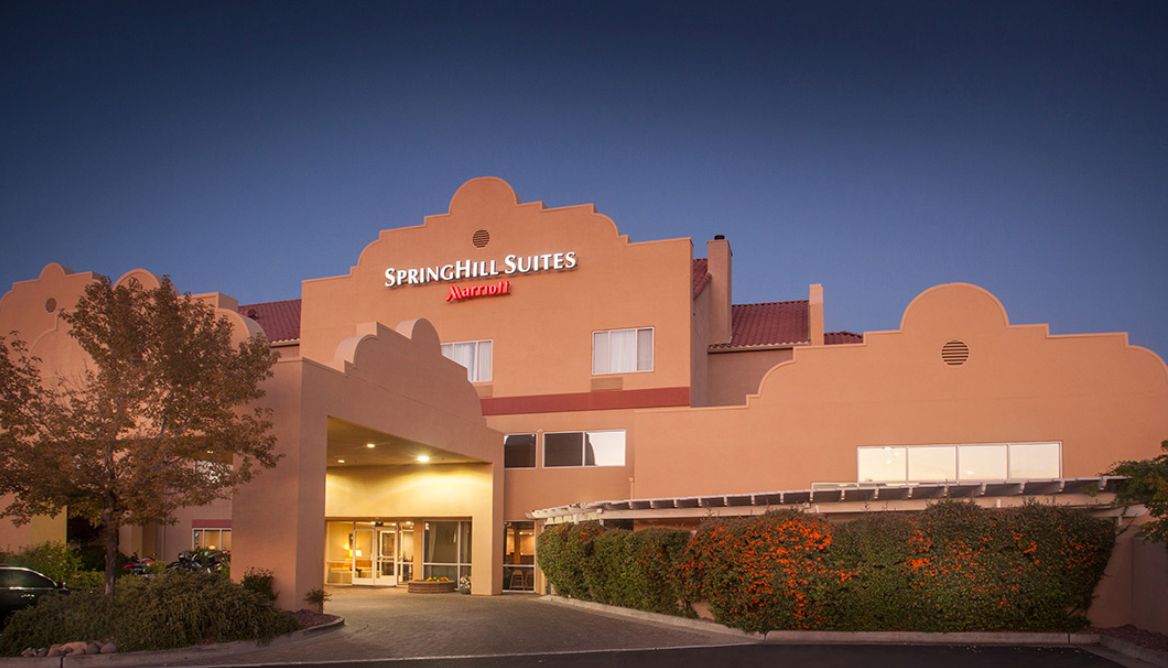 Global Footprint
Springhill Suites is a company that specializes in providing high-quality hotels to travelers worldwide. The company has nine locations across three continents and has been growing steadily since its founding, with over 336 hotels and 39.750 rooms.
Marriott Take
Springhill suites is a premier all-suite hotel brand that offers industry-leading service to guests who want to go beyond the basics. They combine form and function with modern décor and proprietary West Elm furniture.
Skift Take
The Springhill suites are the latest renaissance hotel addition to the Marriott hotel family of hotels. They strive to provide their guests with a place to call home, far from home.
Each stylish, luxurious room includes a fully equipped kitchen and comfortable seating area for you to kick back and relax. You can watch your favorite shows on the flat-panel TV or surf the web via complimentary WiFi.
We've been so impressed with the rooms that we've seen at Springhill suites. Each room is equipped with a kitchenette and a sitting area, making them perfect for extended stays. And their biggest selling point is the complimentary breakfast each morning.
Towneplace Suites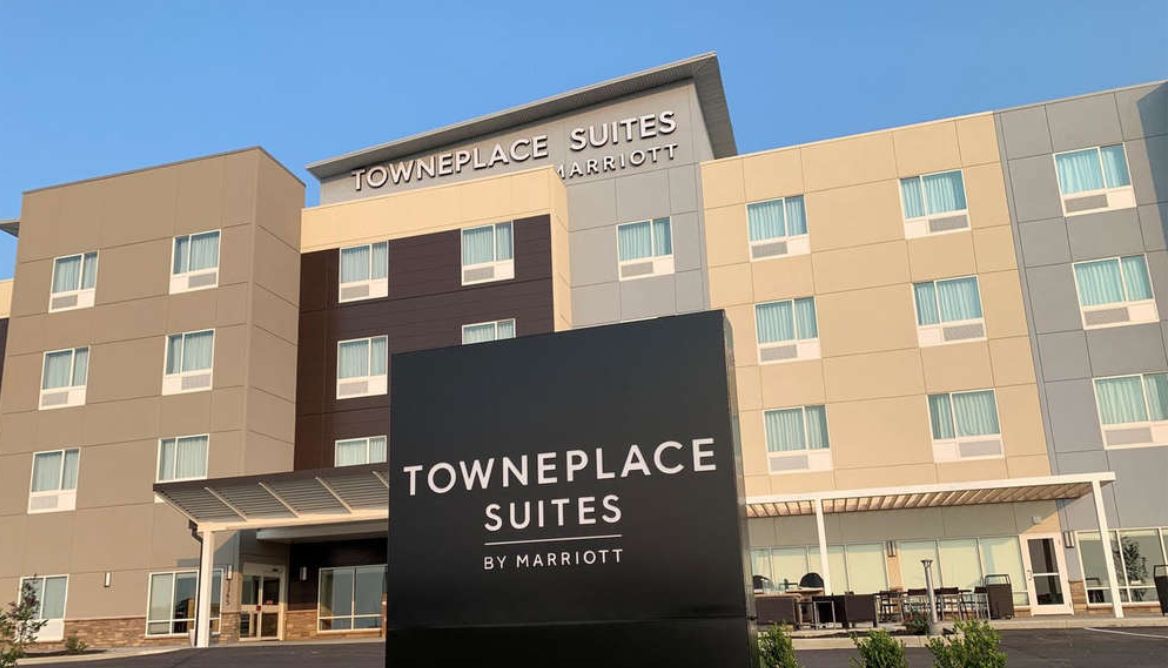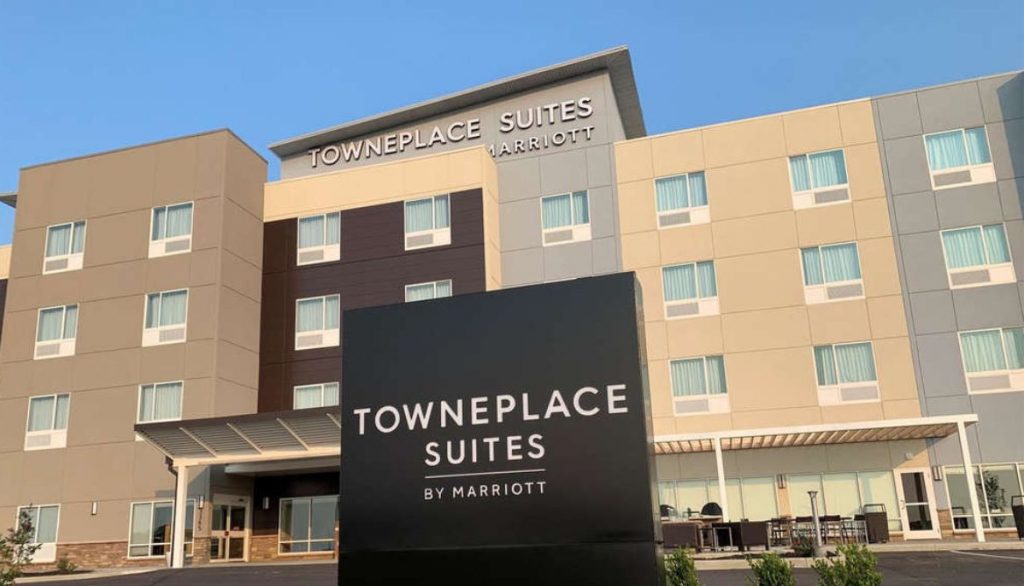 Global Footprint
And just like other Marriott locations hotels like Residence Inn and Independent Hotels, , Towneplace suites has a big impact on the environment. Their global footprint is huge, covering over 270 hotel locations in over 45 countries on five continents with 27,128 rooms!
Marriott Take
The Towneplace suites Industry is a big hit with its luxury brands customers. They are always finding new ways to maximize their stay.
Towneplace suites are a great choice for travelers who want the comfort of home during their trip. Each of the hotels features an outdoor pool, a fitness room, and complimentary Wi-Fi Internet access. They provide a full kitchen in every suite, so you can save money by eating in.
Skift Take
We enjoyed our stay at the Towneplace suites hotel in Tampa. The staff was very friendly and helpful. This hotel offers a shuttle service that took us to and from the airport. It also offers a hot breakfast, as well as a happy hour every evening.
We loved the large bedroom suite and bathroom, both of which were clean and comfortable. The kitchen was a great bonus, as we could prepare some of our own meals during our stay.
We would definitely recommend this hotel to anyone looking for extended-stay travelers stay.
In-Detail Comparison
Basic Facilities
Wifi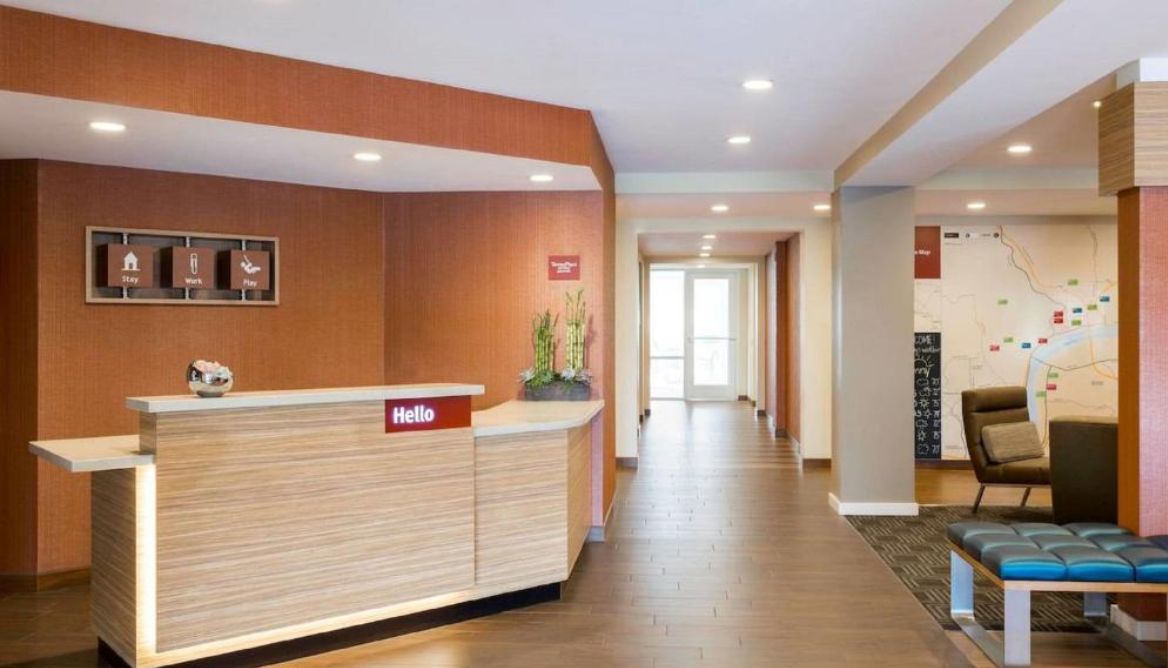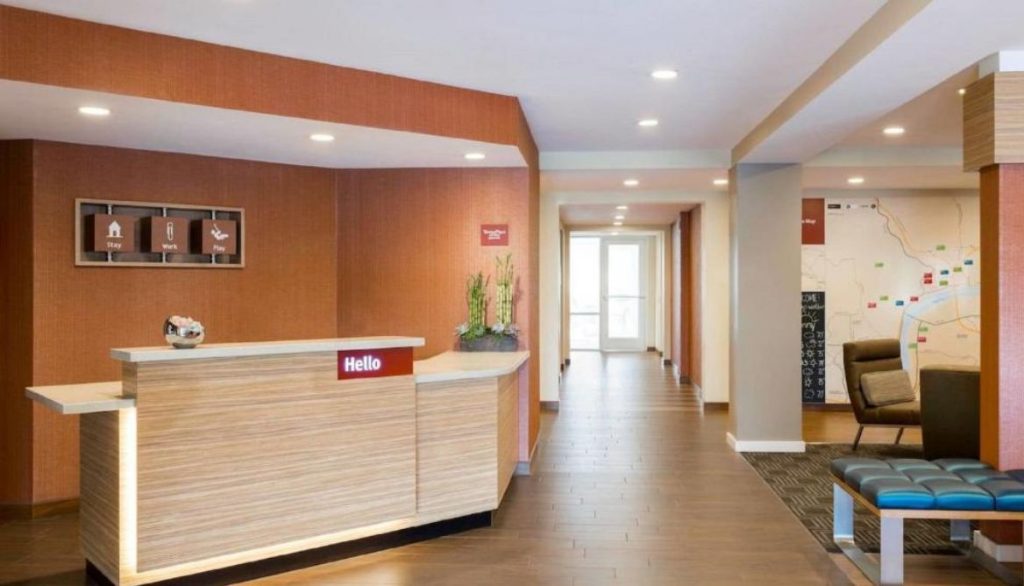 Both of these brands offer complimentary wifi. However, Towneplace suites offer free wi-fi to all guests and include unlimited data with their paid hotel room rates. Springhill suites do not provide free wi-fi to all guests but does include unlimited data for paid hotel rooms.
Pool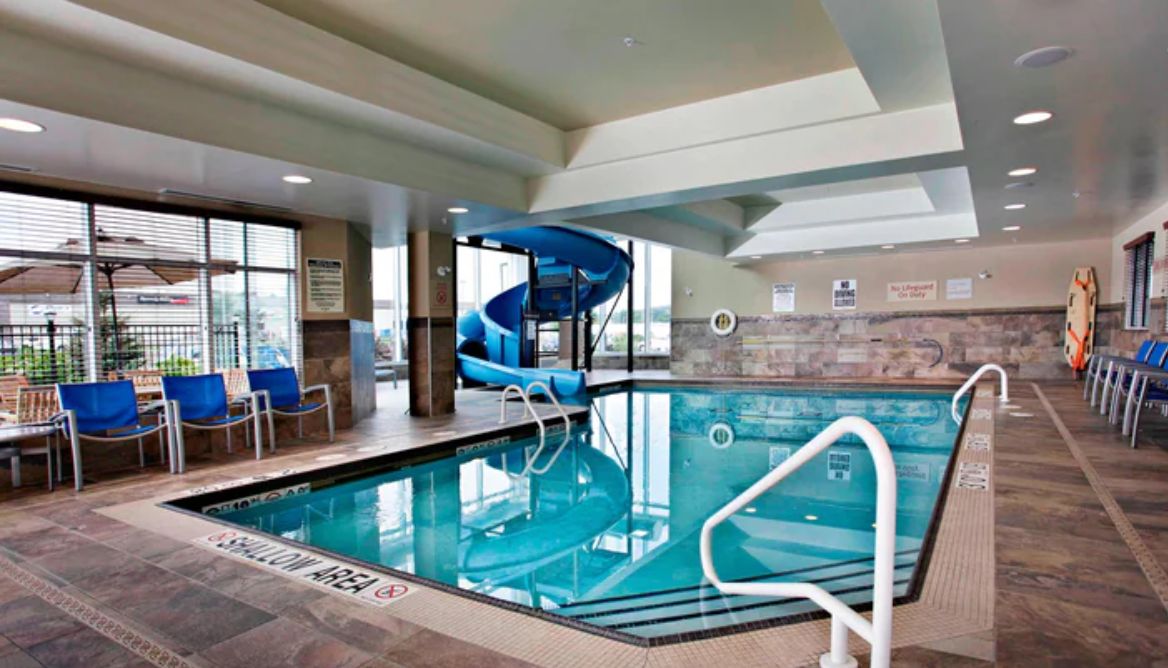 The pool facilities provided by the Towneplace suites and Springhill suites are very similar. Both have a pool with a Jacuzzi and a hot tub. The two pools also share a common area where guests can relax, read, or enjoy the view of the resort's grounds.
The main difference between the two resorts' pools is that the Towneplace suites' pool has a water slide. This is not included in the springhill suites' pool amenities.
Spa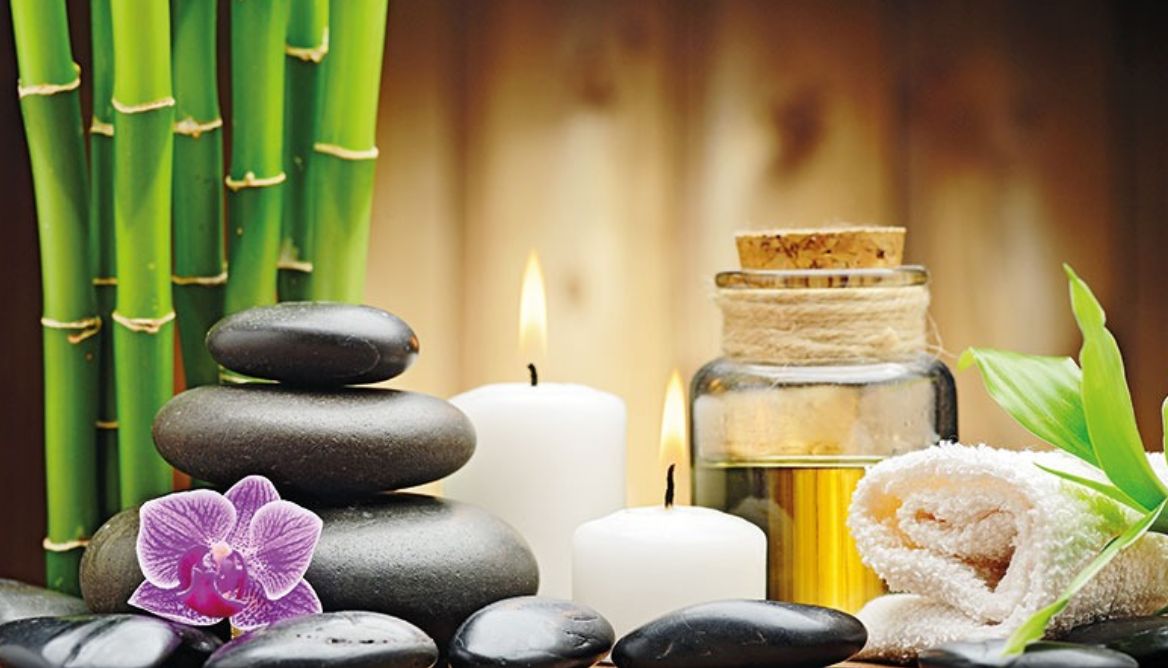 Towneplace suites and Springhill suites both have a spa, but they are very different!
The Towneplace Spa is open 24 hours per day, while the Springhill Spa is open only during business hours. Towneplace Spa has four private treatment rooms, while the Springhill Spa has three private treatment rooms.
Both spas provide hydrotherapy services (hydro massage), body treatments, facials, and waxing services.
Pet Friendliness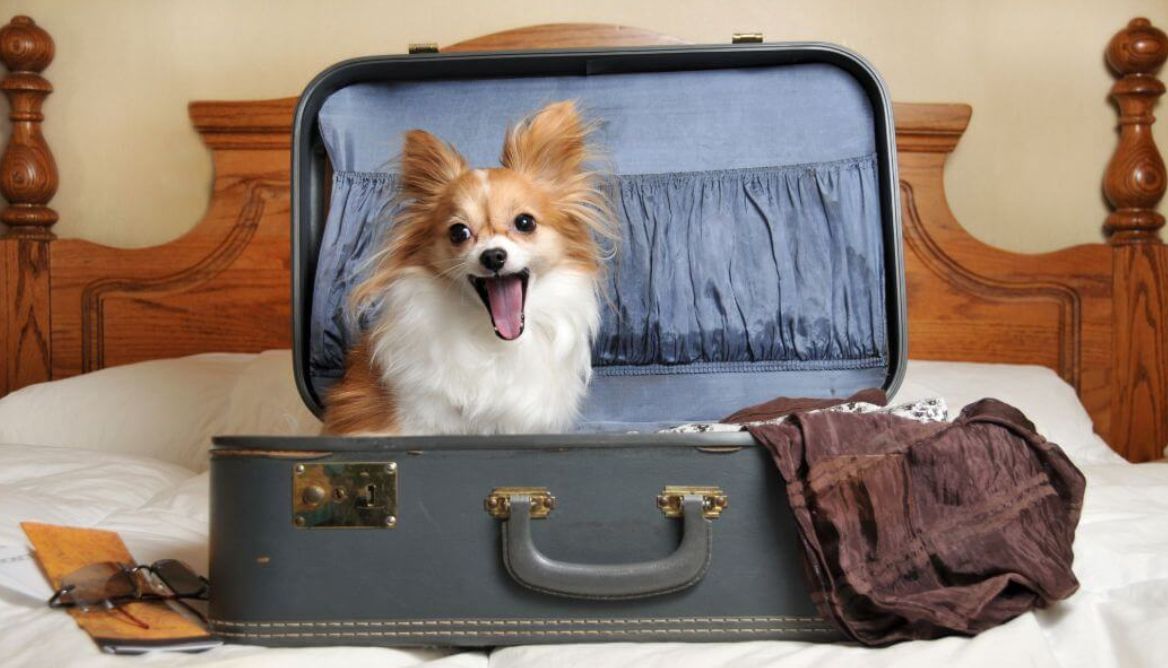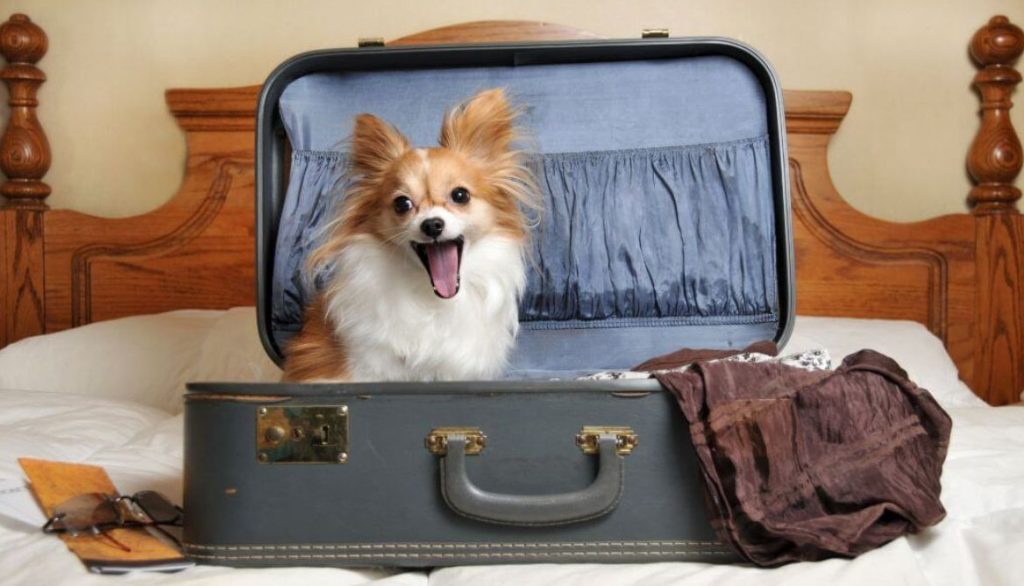 Towneplace suites and Springhill by Marriott brands are both pet-friendly, but here's a closer look at their differences.
Towneplace suites have a large dog park outside of the building where dogs are allowed to run freely around a fence. There are also separate areas for cats, which come with their own kiddie pools and toys. The owners of pets can walk their dogs at any time of day or night as long as they're on a leash of six feet or less.
Springhill does not have any outdoor spaces for pets at all—no dog park or kiddie pools—but it does have multiple rooms dedicated just to cats! These include separate areas with scratching posts and cat trees, as well as rooms with toys for them to play with while curled up on their own beds.
Gym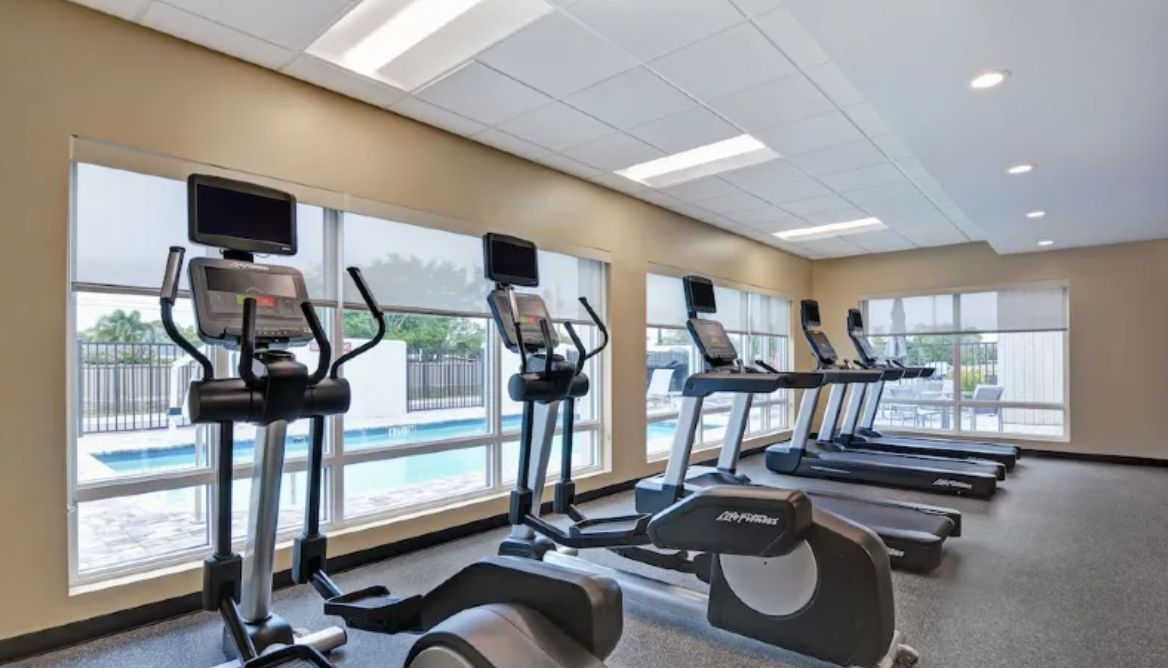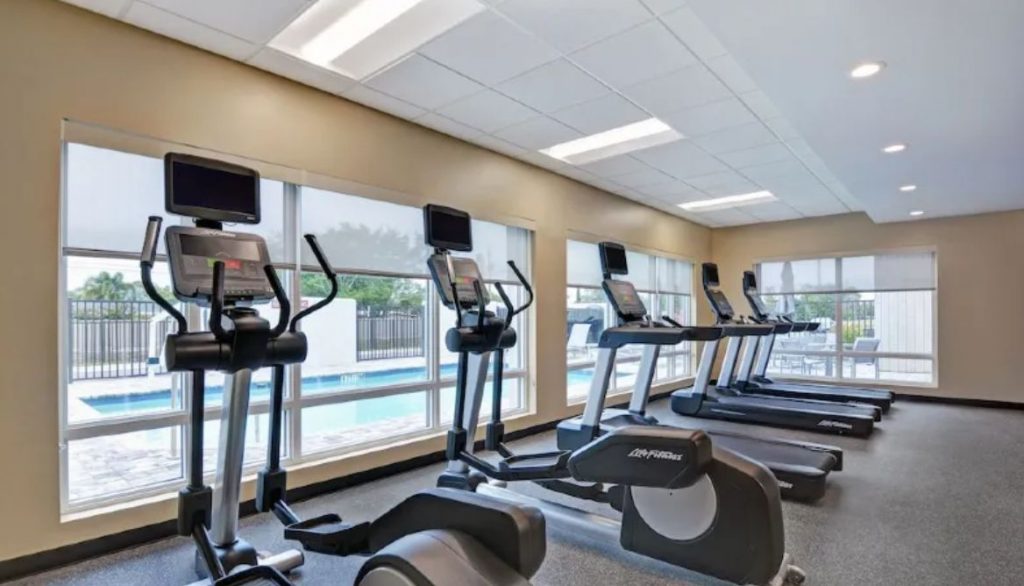 The Towneplace suites and SpringHill Suites provide a similar gym facility, but they each have their strengths.
The Towneplace suites have a 24-hour fitness center that is open to all guests who stay in one of the suites. The gym has cardio and weight machines, as well as free weights, so it's a great place to work out if you're looking for something a little more intense.
Spring Marriott executive apartments offers three different types of gyms: an indoor pool with swimming lanes and hot tubs, an outdoor pool with swimming lanes, and an indoor gym with weight machines. You can also use the fitness center at any time during your stay—just show your key card at the front desk!
Bar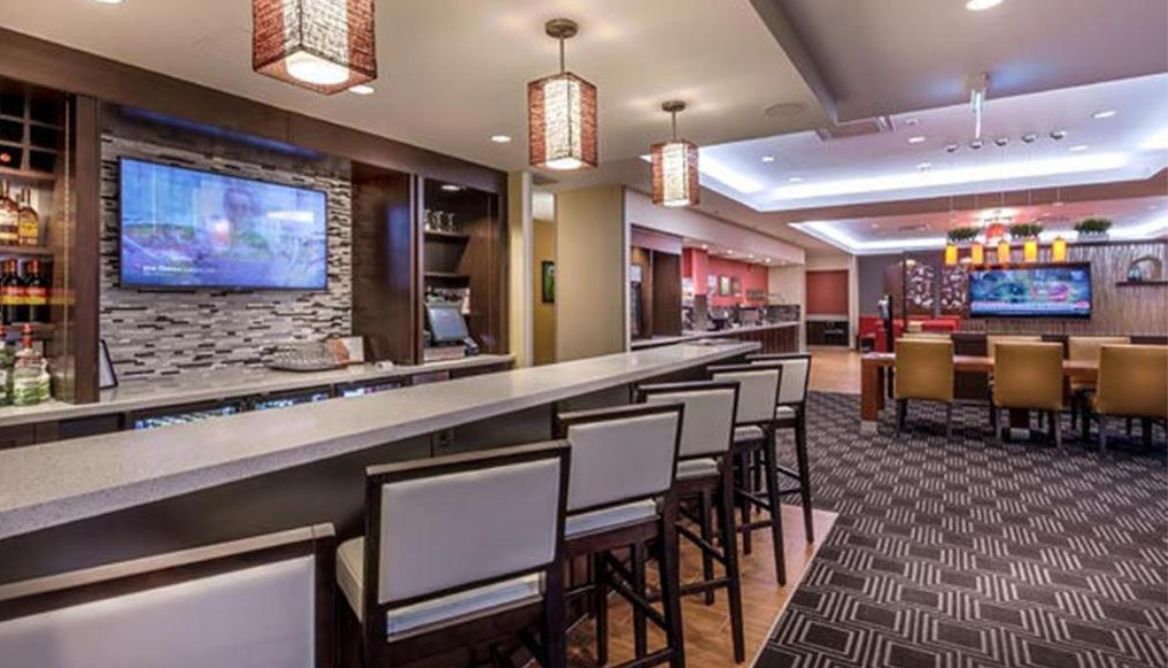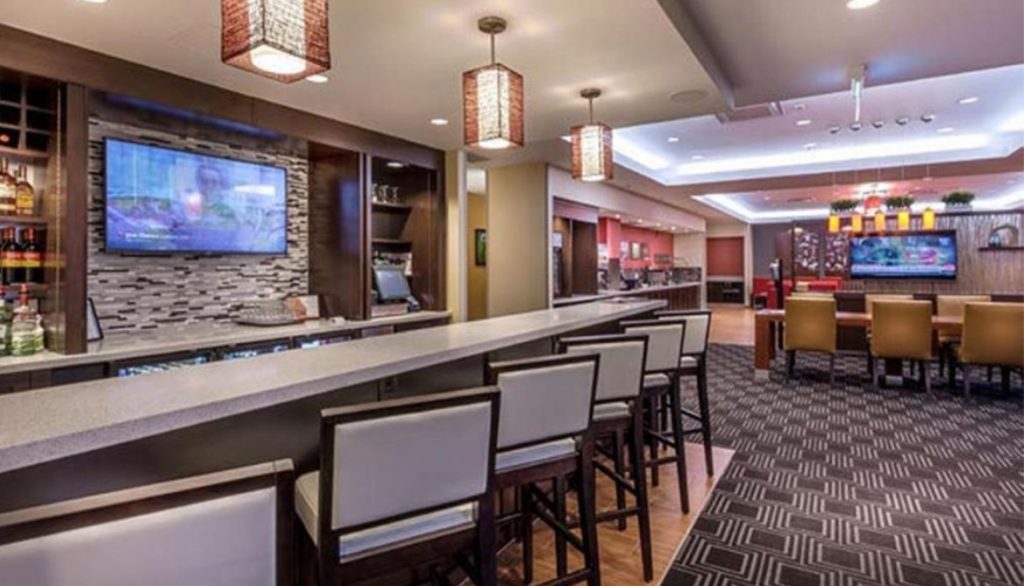 Apart from JW Marriott, Residence inn, Gaylord Hotels, and Fairfield inn, Towneplace suites, and Springhill Suites are of two of the biggest Marriott hotel chains in the world. So when it comes to comparing the bar facilities provided by these hotels, it's important to know what you're comparing.
Towneplace suites have a total of 13 different bars, while Spring Suites only has 10. These hotels offer a wide range of drinks and food options, from beer and wine to spirits, along with snacks and desserts.
The main difference between Towneplace suites and Springhill is that Spring Suites offers more diverse drinks for their guests. This includes moonshine and other specialty drinks like tequila shots or margaritas on the rocks; Towneplace only has those two options available at all times.
Parking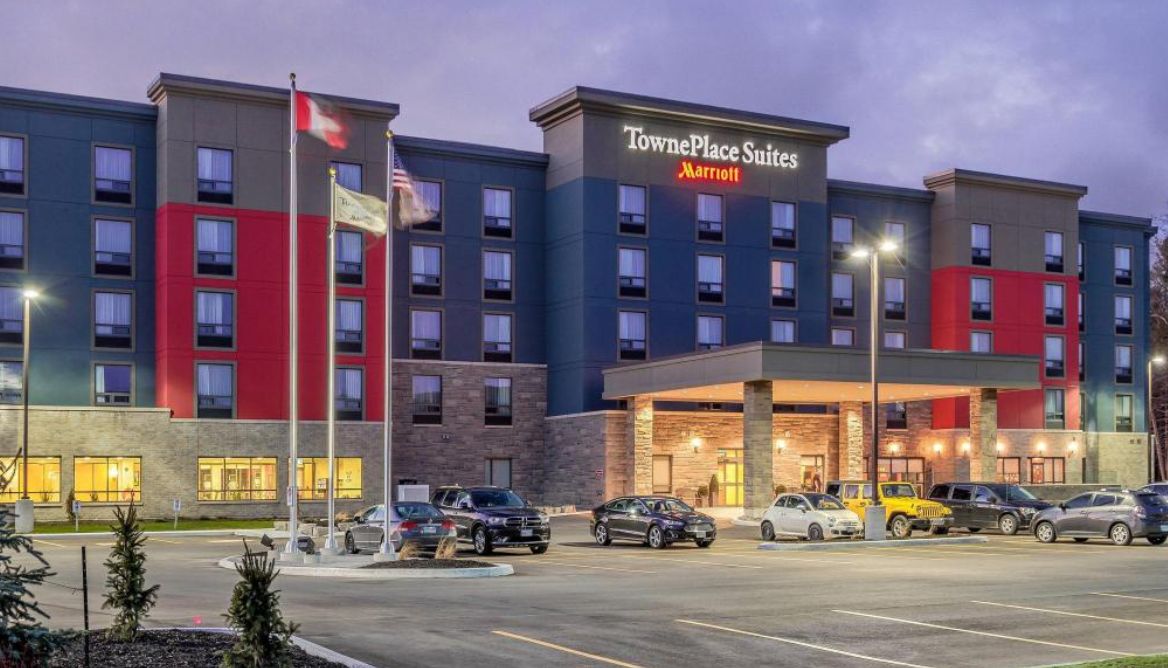 The parking facilities provided by Towneplace suites are significantly better than those provided by Spring Suites. With Towneplace, you can leave your vehicle for up to 24 hours without paying for it, whereas at Springhill, you only get 24 hours of free parking before being charged for additional time.
This makes Towneplace more convenient for business and leisure travelers who need more time at their destination than just 24 hours.
Accessibility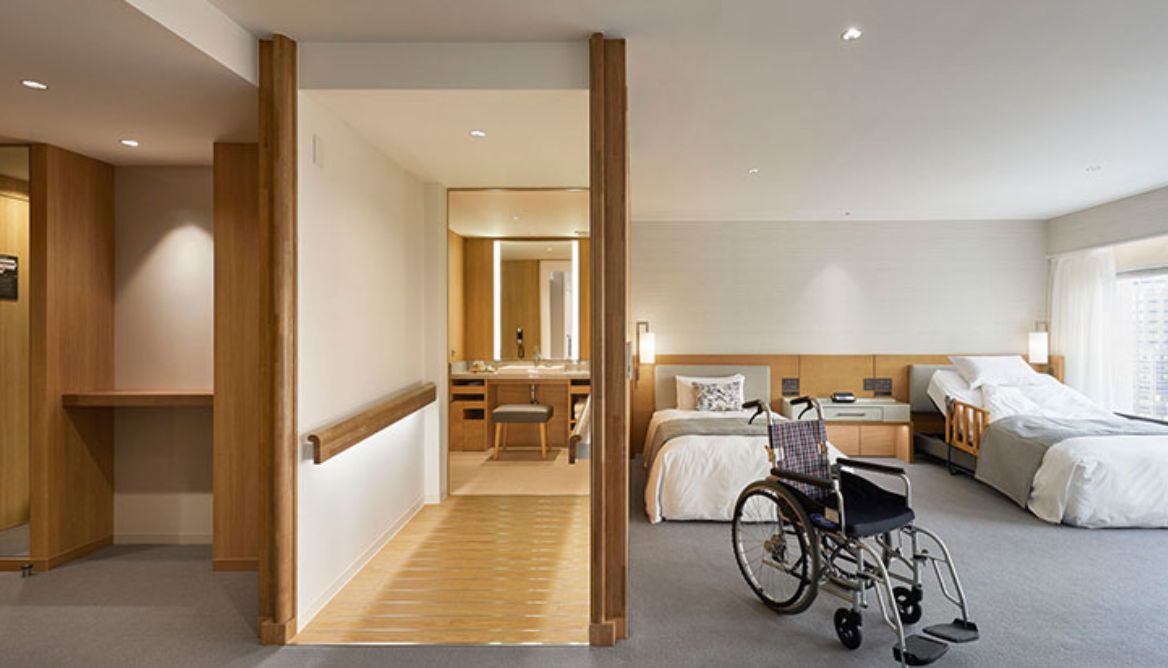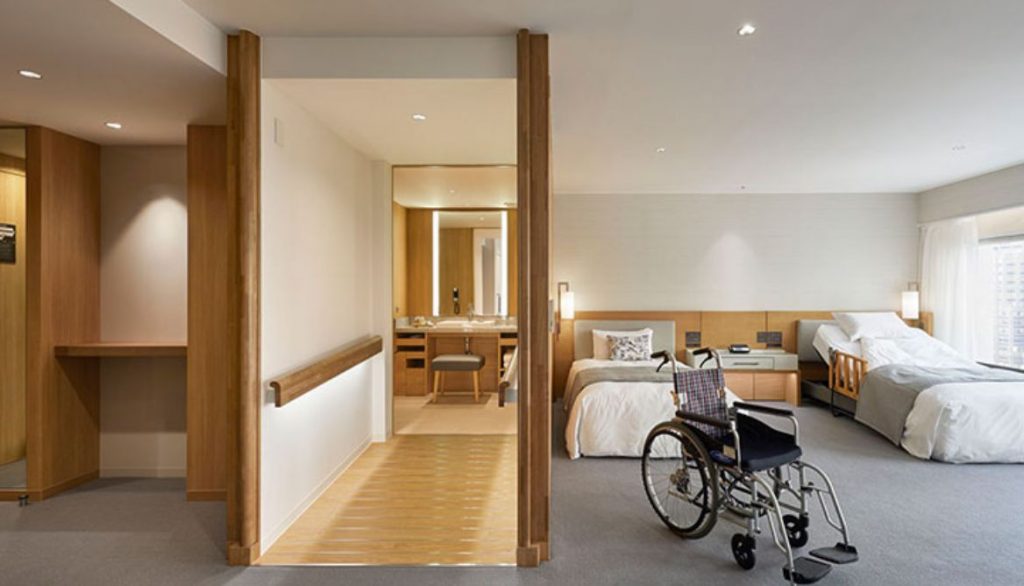 Towneplace suites and Spring Suites provide similar levels of accessibility for the disabled. Both have roll-in showers, and both have walk-in showers in the bathrooms. Both have accessible dressing rooms. The suites also have shower chairs at both the entrance to the residence inn and in the bathroom, which can be used by those who are unable to sit down to shower.
Room Facilities
Towneplace suites and Spring Suites provide a lot of amenities in their suites. Both have a kitchenette, internet access, and a refrigerator, but Spring suites have a bit more to offer.
Springhill Suites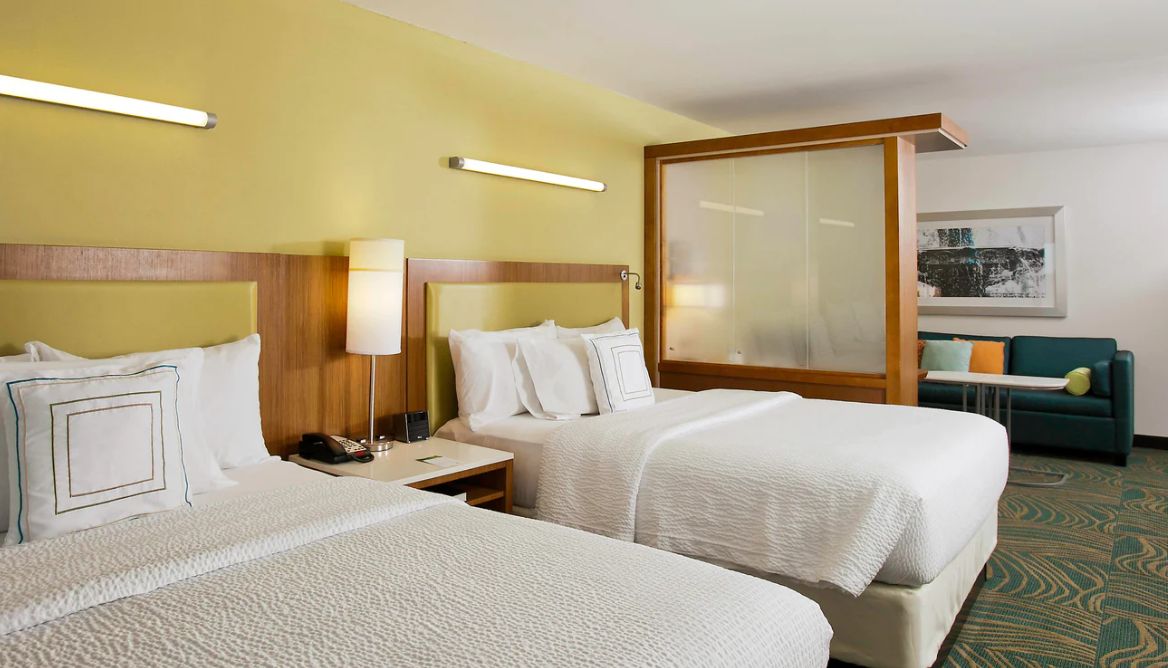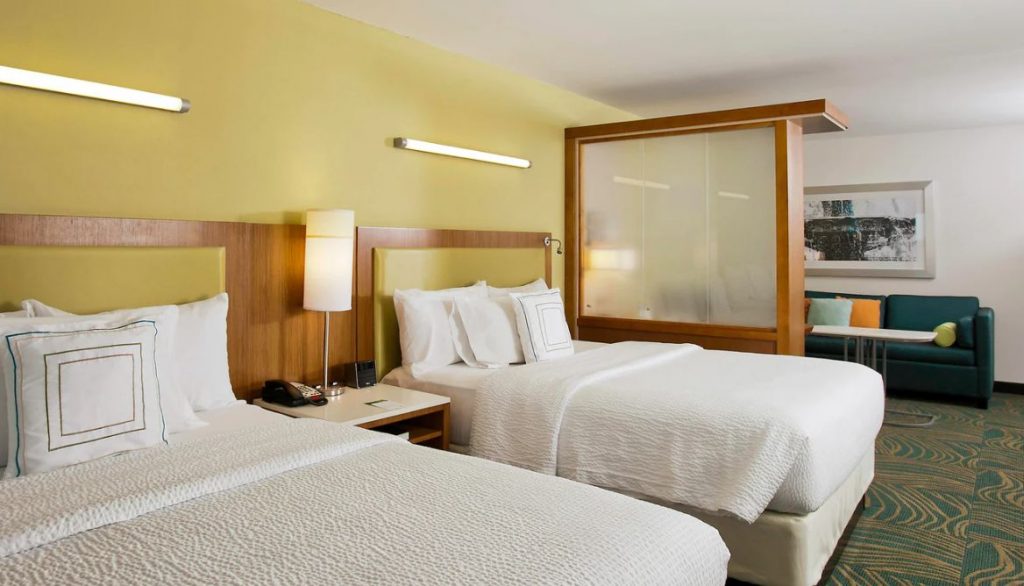 These suites have two queen-size beds for separate living. They also have a large living room with a sofa sleeper and dining table, whereas Towneplace suites only have one king-size bed and a sofa sleeper.
They also include an in-suite washer and dryer not offered by Towneplace suites.
Towneplace suites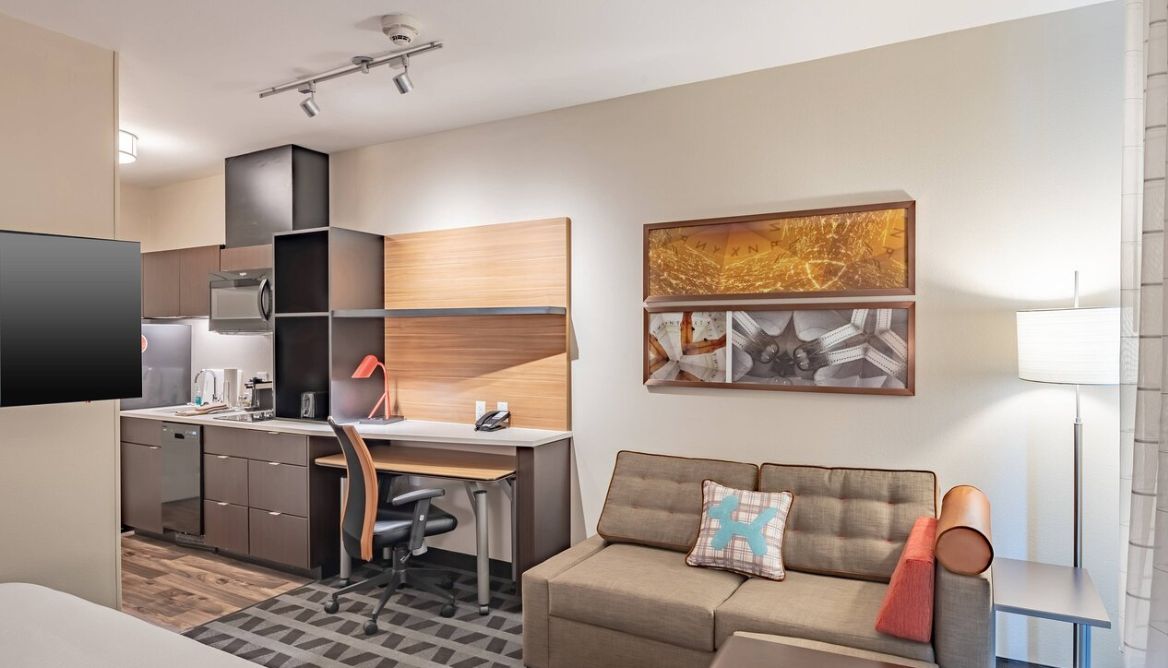 The main differences between the two are that Towneplace suites have a nicer view of the cityscape than Spring suites. In addition, Towneplace has more spacious suites and more convenient access to different parts of the building.
Location
Towneplace suite is a brand of Marriott hotels in the United States with more than 470 Marriott properties spanning both the United States and Canada. While Spring Suites is a brand of hotels with over 500 plus locations all across North America in over 408 cities.
Marriott brands have such a vast global footprint which is great for business travelers to gain loyalty points.
Refund Policy
In the case of Towneplace suites, there is a 20% deposit required for reservations, but it does not have a refund policy. If you cancel your reservation within 24 hours of booking, you will receive a full refund.
The refund policy at Spring's is more flexible than at Towneplace suites. You can cancel your reservation up to 7 days before arrival and receive a full refund (minus any applicable taxes and fees). You can also cancel your reservation up to 2 days before arrival and receive a 50% refund.
The Final Verdict: Springhill or Towneplace?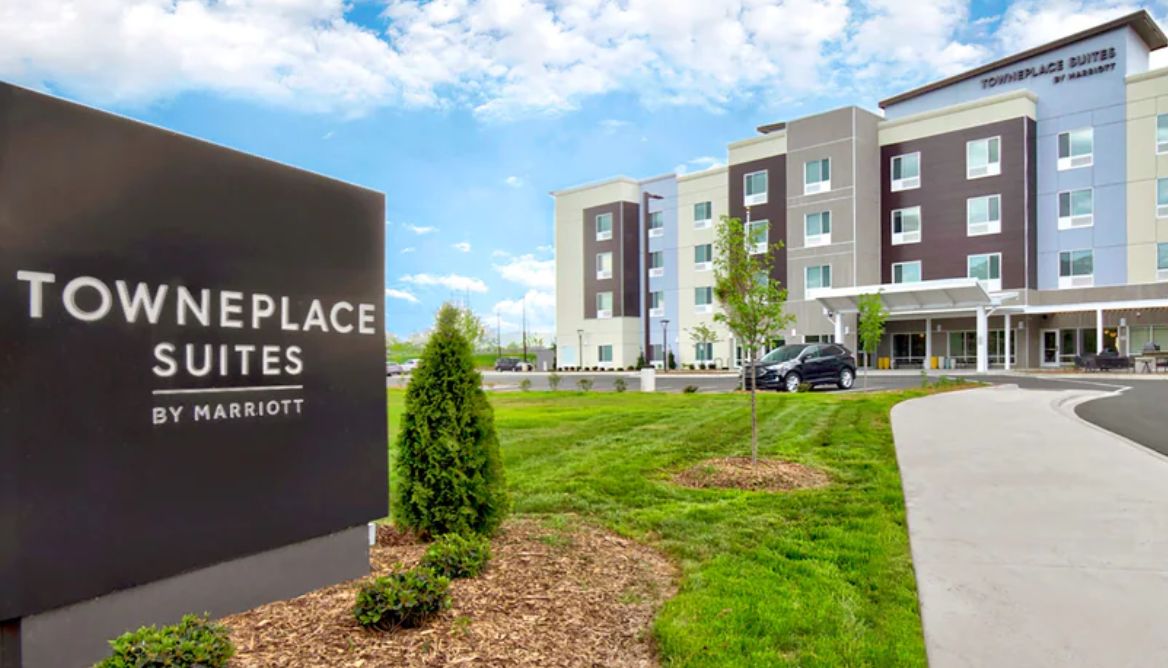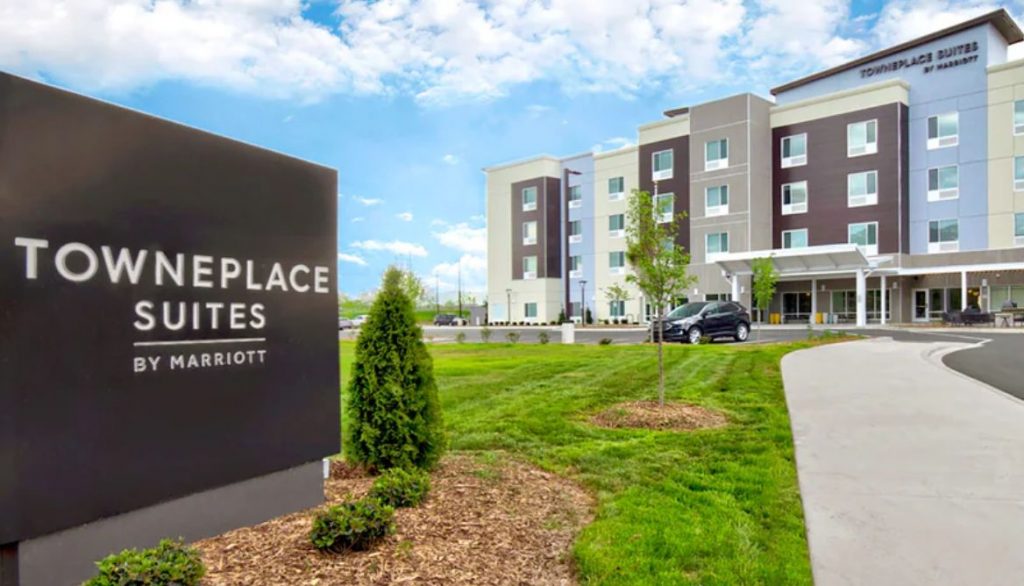 Towneplace suites and Springhill are quite similar in many ways. Both have free breakfast, free internet, a free fitness club, and a free hot breakfast. The Marriott vacation club rooms are of a good size, have full kitchens and microwaves, and have balconies or patios. The bathrooms are also of good size, with a large shower stall and a separate tub/shower combo.
If you're looking for accommodation with all the bells and whistles, Towneplace suites should be your pick. The rooms are spacious, the service is friendly, and the beds are comfortable.
But there are some differences between these hotels that make them slightly better than their counterparts. Towneplace suites have an indoor pool while Springhill does not, so if you're looking for an outdoor pool this might be a good option for you. Towneplace also has nicer rooms with more amenities like flat-screen TVs and better beds than Springhill.
The only real difference between these two hotels comes down to price: Towneplace Suite costs $10 less per night than Springhill Suite (which is still very expensive). If you're like most business travelers for something cheap but close to everything then Towneplace residence inn will probably work just fine for your needs!
However, if you're looking for a place that's as close to nature as possible, Spring Suites is the one for you. The rooms are not as large as Towneplace's but they do have more natural light and fresh air (even though they're still in a building).
The real winner here is that both of these hotels have amazing amenities such as free breakfast and happy hour drinks!
FAQ
Who is Towneplace suites owned by?
Towneplace suites is owned by Marriott International.
Who is SpringHill Suite owned by?
SpringHill Suite is owned by Marriott International, Inc., a global hotel company.
Is Towneplace suites a franchise?
Yes. Towneplace suites is a franchise brand
How far is the walk from SpringHill Suite to Disneyland?
The walk from SpringHill Suite to Disneyland is about 10 minutes. If you're looking for something closer, check out the hotels near Downtown Disney, which is just a few miles away.
Does SpringHill Suites have a shuttle to Disneyland?
They have a shuttle that runs daily between the hotel and Disneyland. The shuttle will take you anywhere within 2 miles of the hotel, and can accommodate up to 12 people. The ride takes about 30 minutes and costs just $5 per person (cash only).
Did Marriott change their name?
Yes. Marriott International Holdings Inc. is now known as Marriott International, Inc.
Are Towneplace and Springhill Suites better than the Fairfield inn?
We think Towneplace and Springhill Suites are better than the Inn. Towneplace and Springhill Suites offer more services like a fitness center, pool, and business center. Towneplace and Springhill also have better prices.
Conclusion
In the end, what you search for when booking a suite is based on your needs as a guest. As long as you know what amenities you need and which ones are important to you, you will be able to make an informed decision about which hotel to choose.
They're both great, but each has its own advantages that may be more useful for you than the other.
So which hotel do you prefer living in the Spring Suites or the Towneplace?
Comment down below to tell us how you feel about the services at Spring suites and Towne Place Suites.