Happy Wayfarer is reader-supported. When you buy through links on our site, we may earn an affiliate commission.
You are wondering which theme parks in Spain are worth visiting. Well, you have come to the right place! Special for you I had put together and get a review of Spain's 8 best places.
Keep reading and you will know, their location, popular attractions and activities, and highlights!
Overview of Theme Parks in Spain
As I have mentioned, there are many famous theme parks in Spain. The reason behind this is because the country has spectacular weather and climate. It also has historic sites and beautiful sandy beaches, which attract many tourists. Most parks are in:
Barcelona – Tibidabo Amusement Park
Madrid – Warner Bros Movie World
Valencia – Bioparc
Costa Blanca – Terra Mitica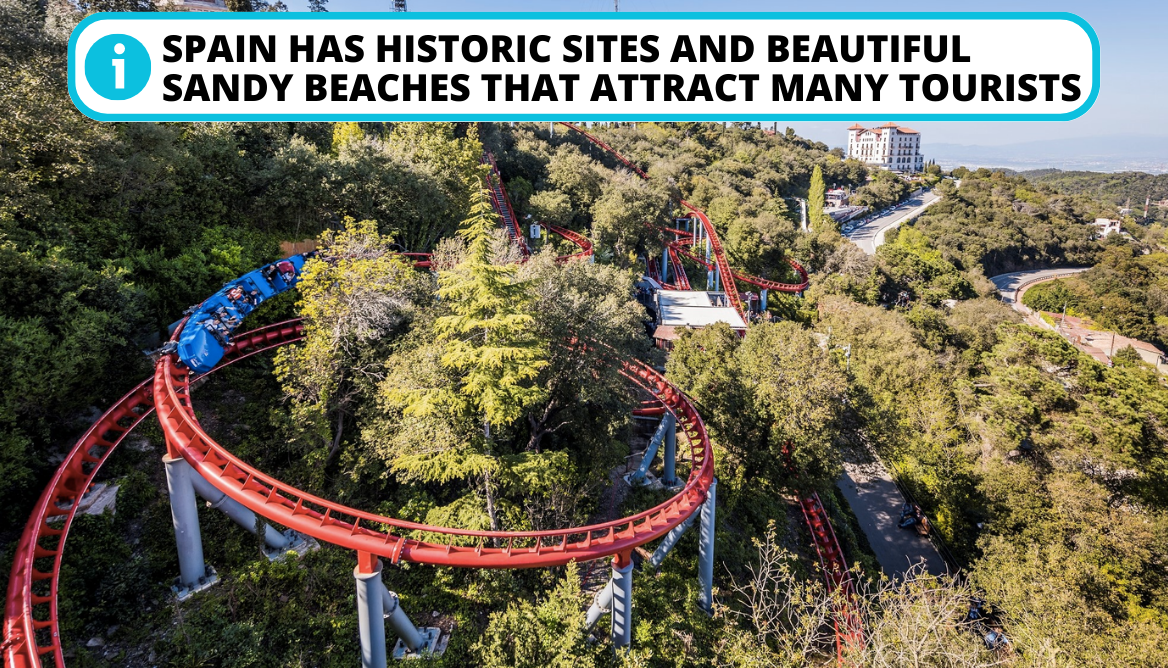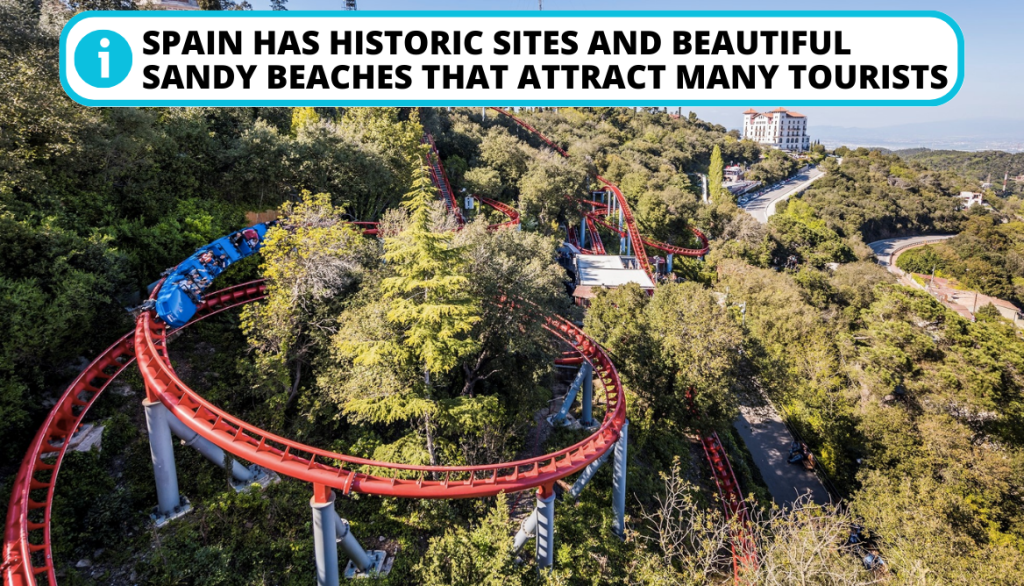 The table below will summarise the best theme parks, how much it will cost you to visit, and what they offer.
Single ticket €92;

Family of 3 €85 per person; €38 for adults and €29

for children for a normal

day pass ticket

Entertainment and movies
DC superheroes world
Chinese theatre
Roller coasters
Walk along the Walk of

Fame Spiderman ride

One day pass for adults €44; Max Pass for fourteen consecutive days:

Adults - €86 and

children - €69

An eight-loop rollercoaster called Dragon Kahn
A fantastic array of restaurants
Live entertainment

Season passes:

Children - €35 Adults - €67;

Normal day tickets:

Adults - €35 Children - €26.50

Rollercoasters and rides

such as Inferno

Tickets for Adults - €25 and children - €18;

Evening tickets for Adults - €18 and children - €12.50

Port of The Indies
Amazonia,
Quetzal of the Gods
The Pirates Cove
Gateway to America
Most theme parks have not been mentioned above, though we are heading there. Keep reading as I will review the best-themed parks and their locations.
Review of the 8 Best Theme Parks in Spain
Spain's amusement parks and theme parks are ideal for adults and children. This section will focus on the famous parks, where you can find them, and when they are open. Let's get right into it.
1. Port Aventura Theme Park – Salou
It is among the most popular and biggest theme park in Europe. It is a preferred vacation spot for adrenaline seekers, families, and anyone seeking a good time. Where can you find it?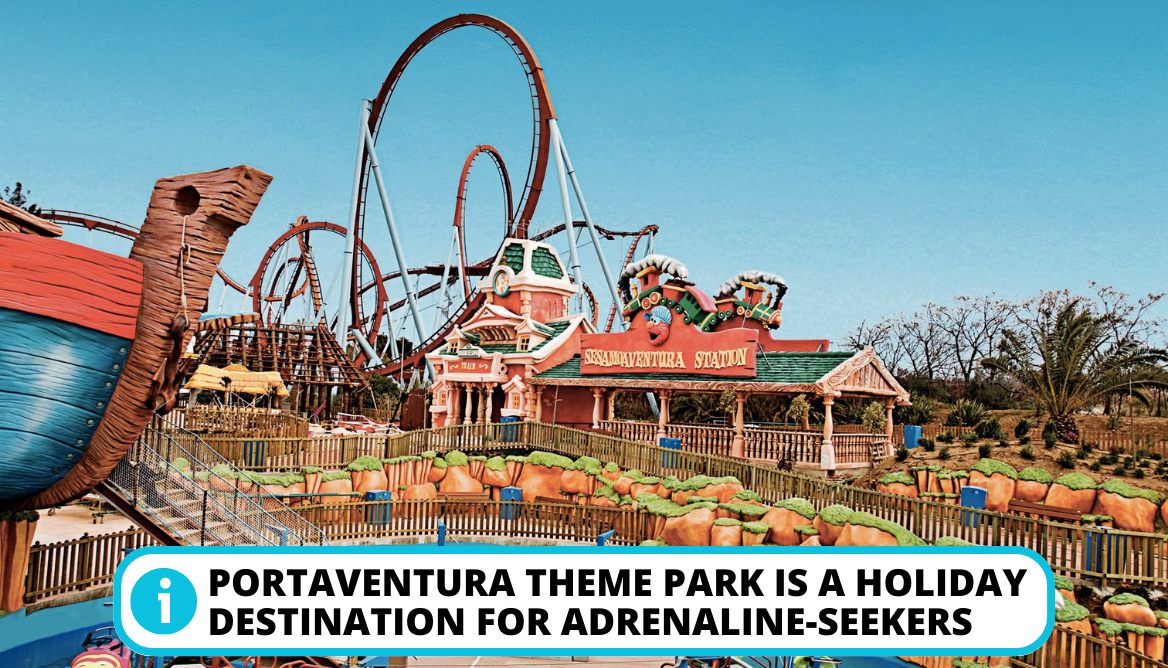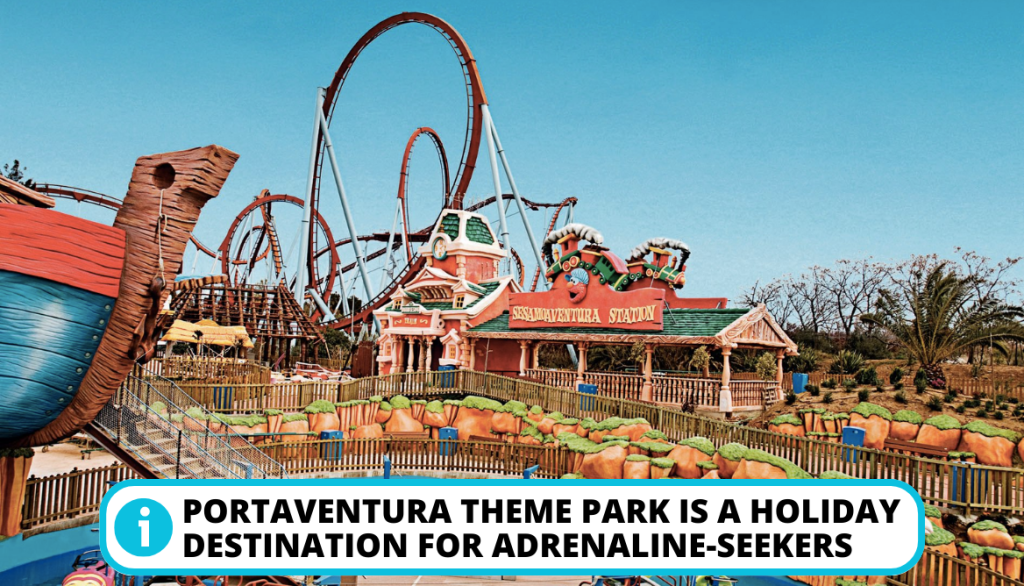 Where to Find PortAventura World Theme Park
It is in Salou, Costa Dorada, in the northeastern Spanish province of Tarragona. You can access the park any time of the day till midnight from March to early January. When it's not peak season, it closes at around 5 pm. Ensure you purchase the ticket at the official website or the gate.
Let us discuss the attractions you will likely encounter when you visit the theme park.
What to Expect
There are almost forty attractions; among them are those which hold the European record for speed and height. Port Aventura is sometimes known as the "Spanish Disneyland." It's different from Disney Park as it has a beach, a world-famous water park, and golf courses.
Sites you can see and explore here include the following:
Roller coasters, including Shambhala, a steel hypercoaster that is 256 feet tall and has a speed of 83 miles per hour.
Various performances and shows throughout the park, from musical performances to acrobatic displays.
Many themed areas, like Mexico, Polynesia, Mediterrània, and China.
A water park is known as Caribe Aquatic Park.
2. Parque Warner – Madrid
The entire premise of Parque Warner Park revolves around entertainment, movies, and the numerous movie characters. Let us now see where you can find it.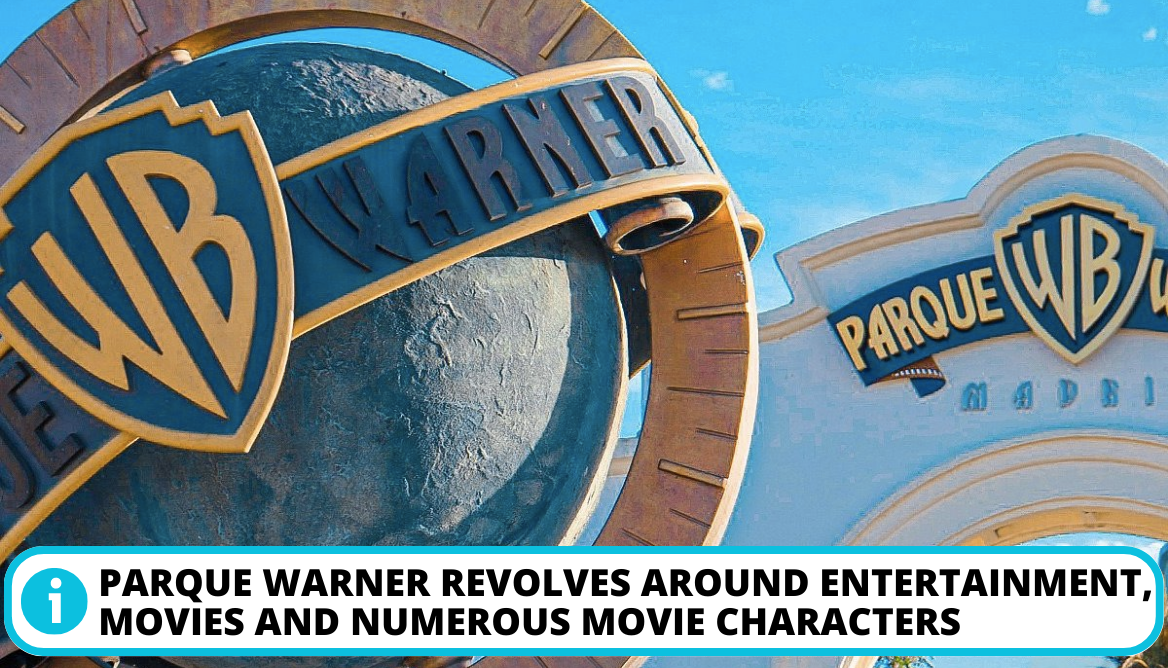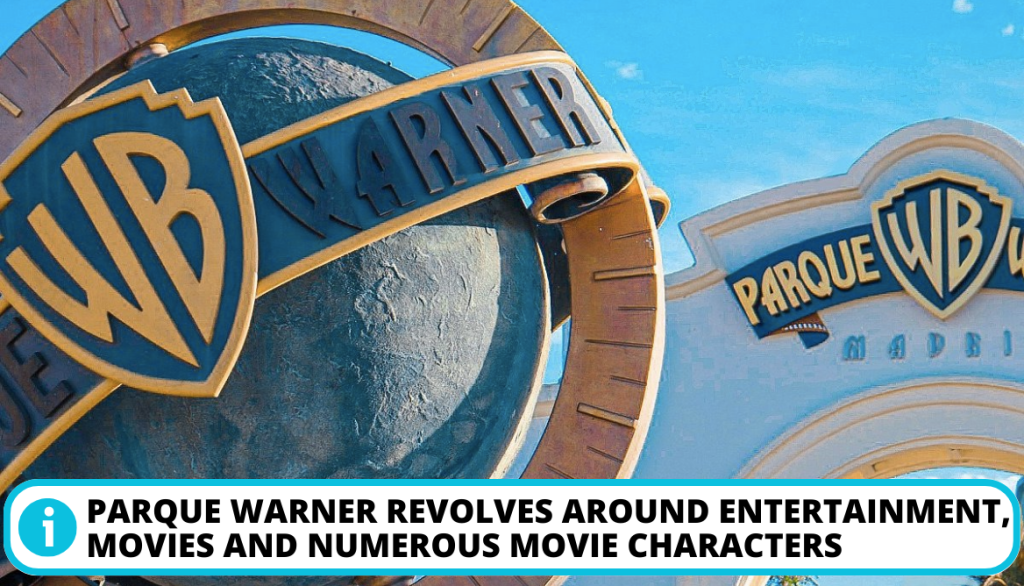 Where to Find Parque Warner Theme Park
Parque is situated in San Martín de la Vega, just outside Madrid. This theme park in Spain has 42 rides, six of which are rollercoasters. But this is not all. Let us look at several attractions that the park offers.
What to expect
The park has five themed areas, namely:
Warner Bros. Studios.
Hollywood Boulevard.
Cartoon Village.
Old West Territory.
DC Superheroes World.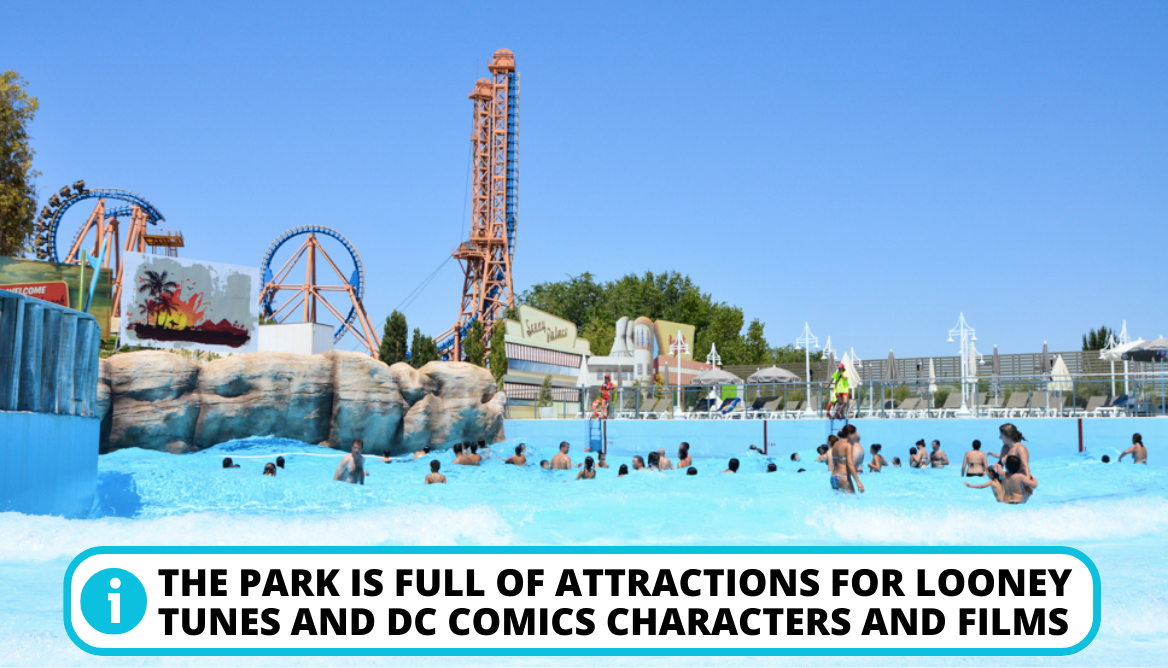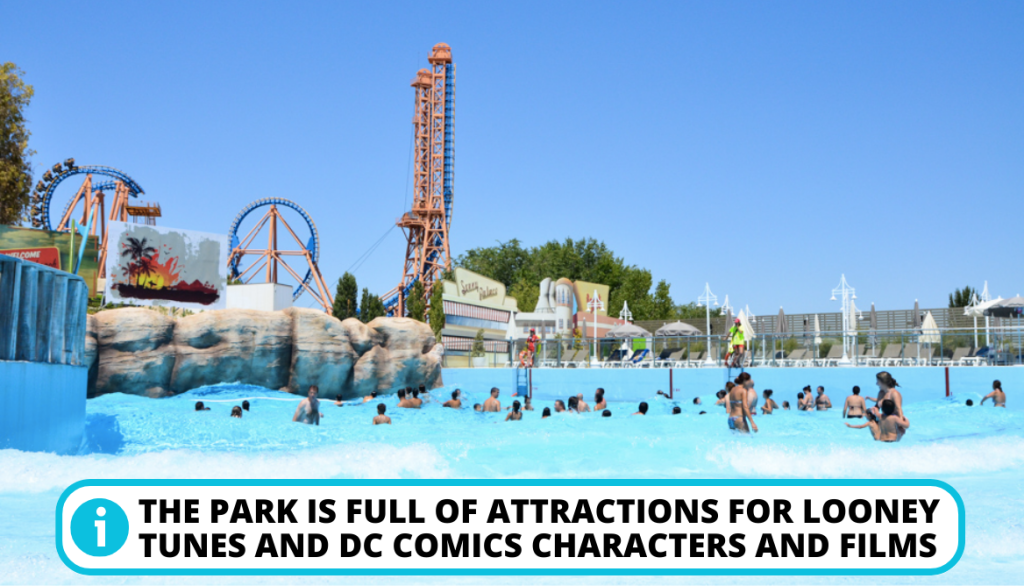 In addition to this, the park also has many attractions, shows, and rides that are themed on characters and movies from Looney Tunes and DC Comics. Some popular rides include:
The Superman rollercoaster.
The tallest free-fall tower in Europe.
The Batman Arkham Asylum dark ride.
You can also find wave pools, many shops, and restaurants in the park. Here is a video of this theme park.
3. Terra Mítica – Benidorm
Terra Mitica is a popular theme park in Spain. It is an ancient-themed park with rollercoasters and rides. Where can you find it, though?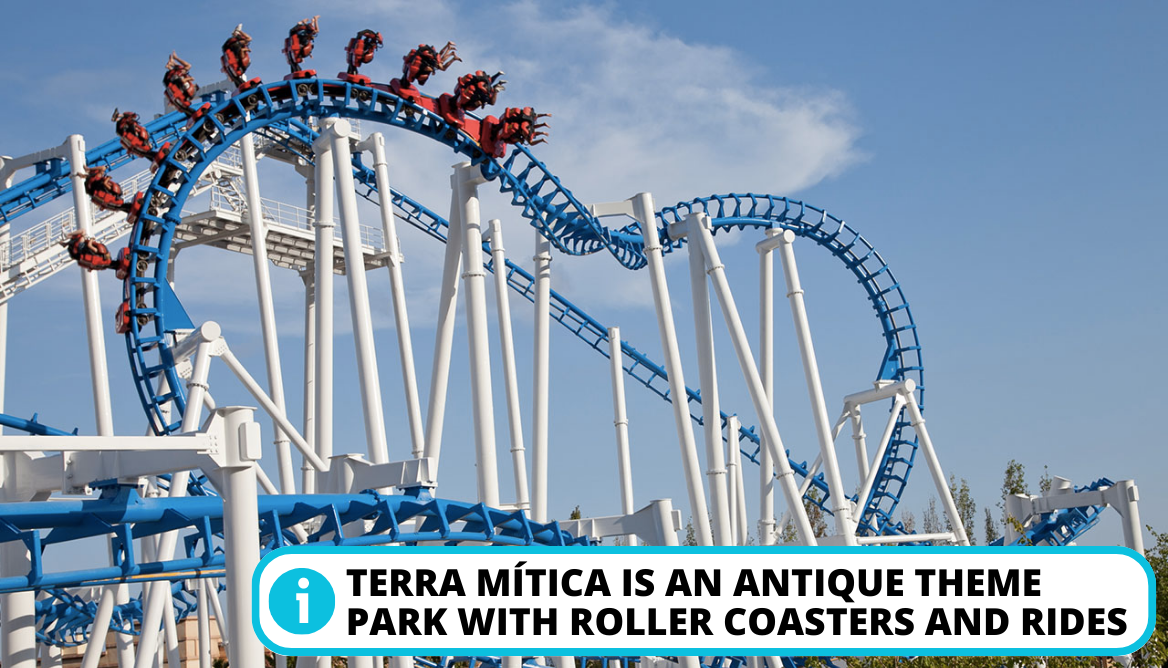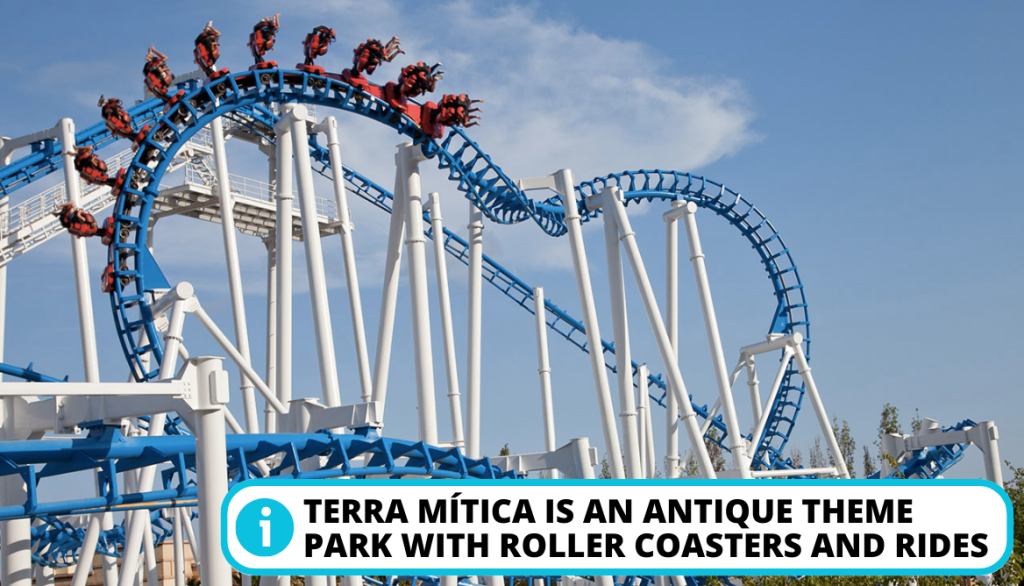 WHERE TO FIND tERRA MITICA theme Park
You can find Terra Mitica on Spain's eastern coast, in the lovely seaside town of Benidorm. The park has many attractions, such as the following.
What to Expect
If you are looking for a park offering various civilizations and cultures, Terra Mitica is ideal. Here you can find the following:
Thrilling rides like Inferno, The Flight of the Phoenix, Synkope, and Magnus Colossus.
Performances representing the history and culture of Egypt, Rome, and Greece.
Water parks such as Aqualandia.
Children's rides.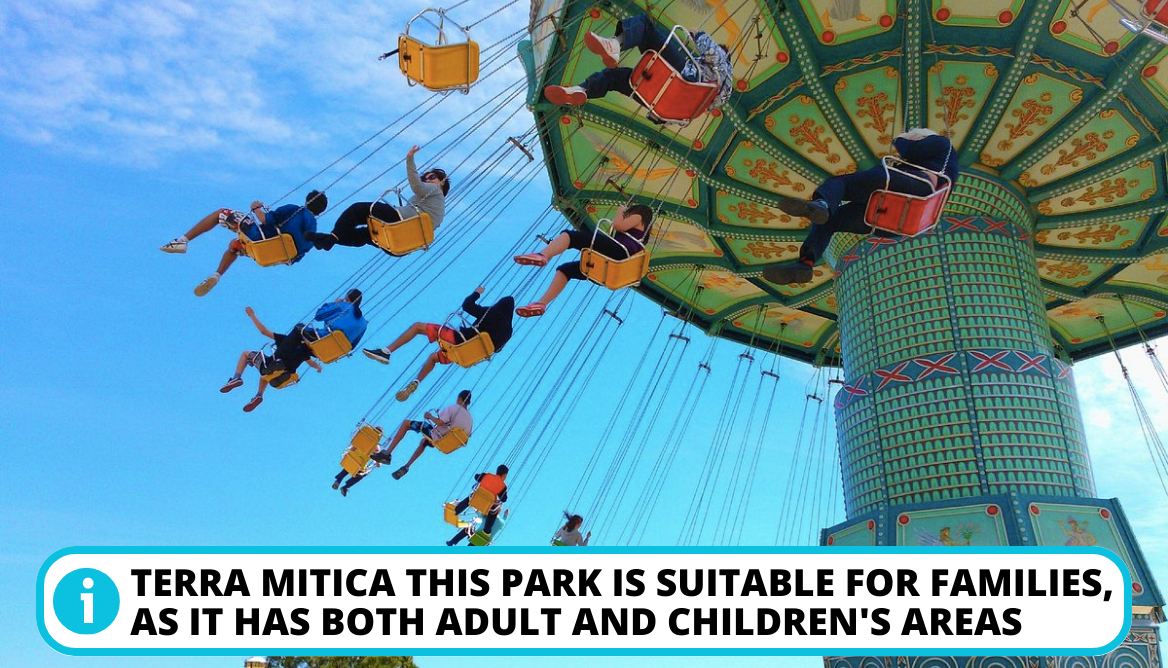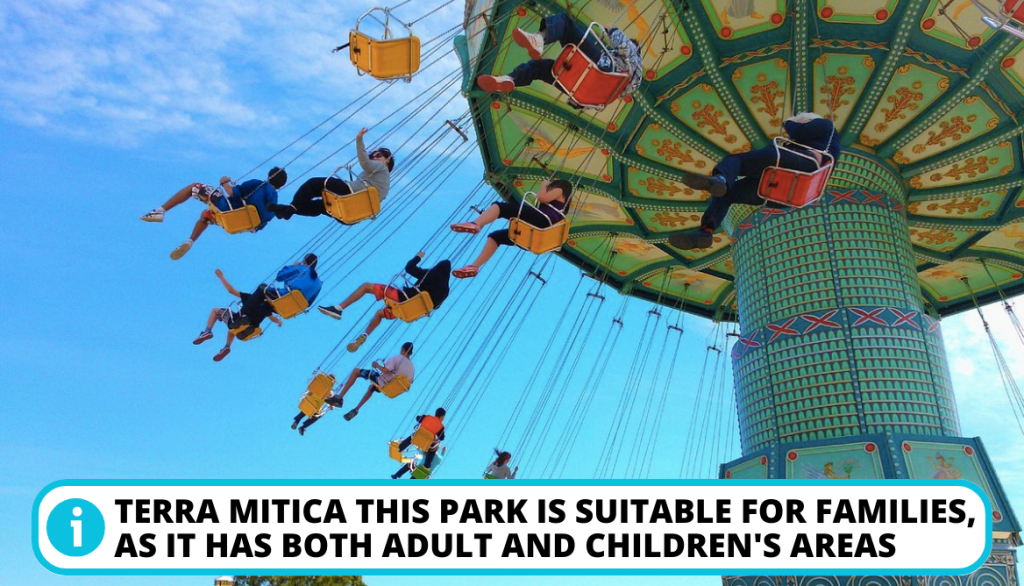 This park is suitable for a family fun day as it has both the adults' and children's areas. There are also a lot of restaurants, fast food outlets, and shops. It is the best theme park in Costa Blanca.
4. Isla Magica – Seville
Visitors here will have a distinctive experience because it is designed after the colonial era and the discovery of America.
Where to Find Isla Magica
It is in the south of Spain in Seville. The park offers several amenities.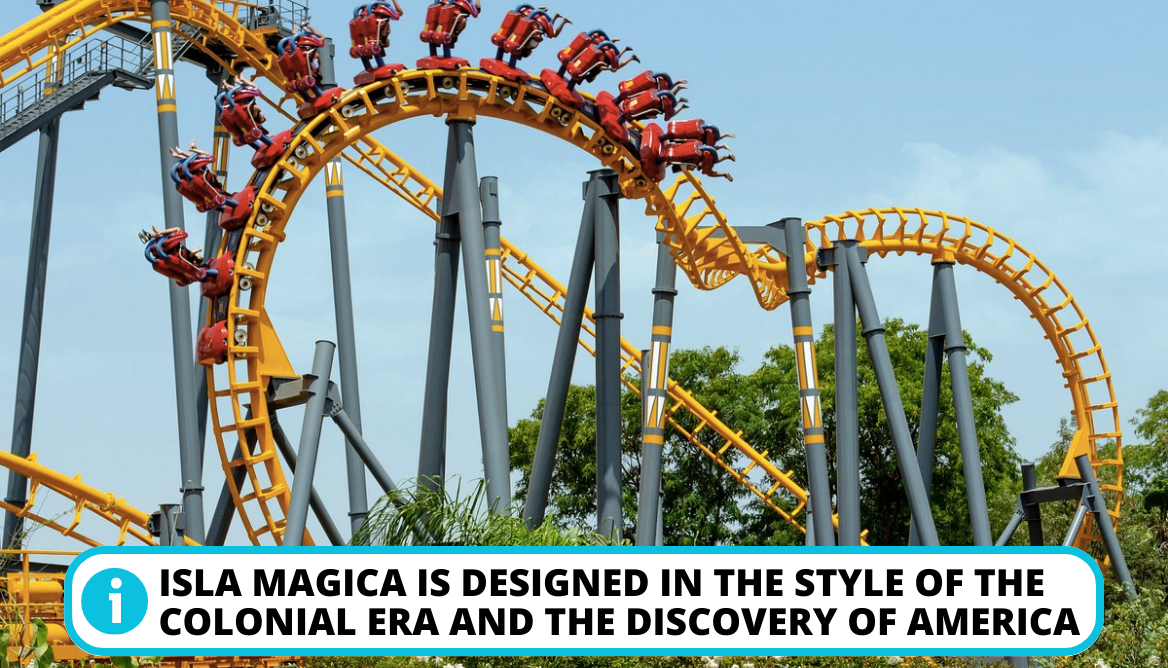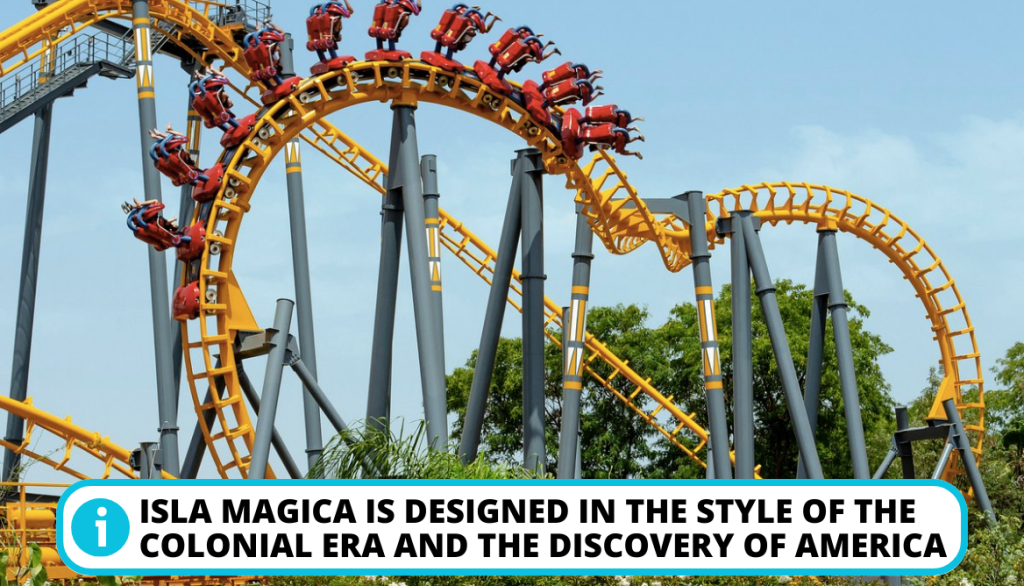 Popular Attractions
When you visit the park, you can find:
The Anaconda water ride.
The Jaguar roller coaster turns and twists at high speed.
Live shows such as The Bird of Prey.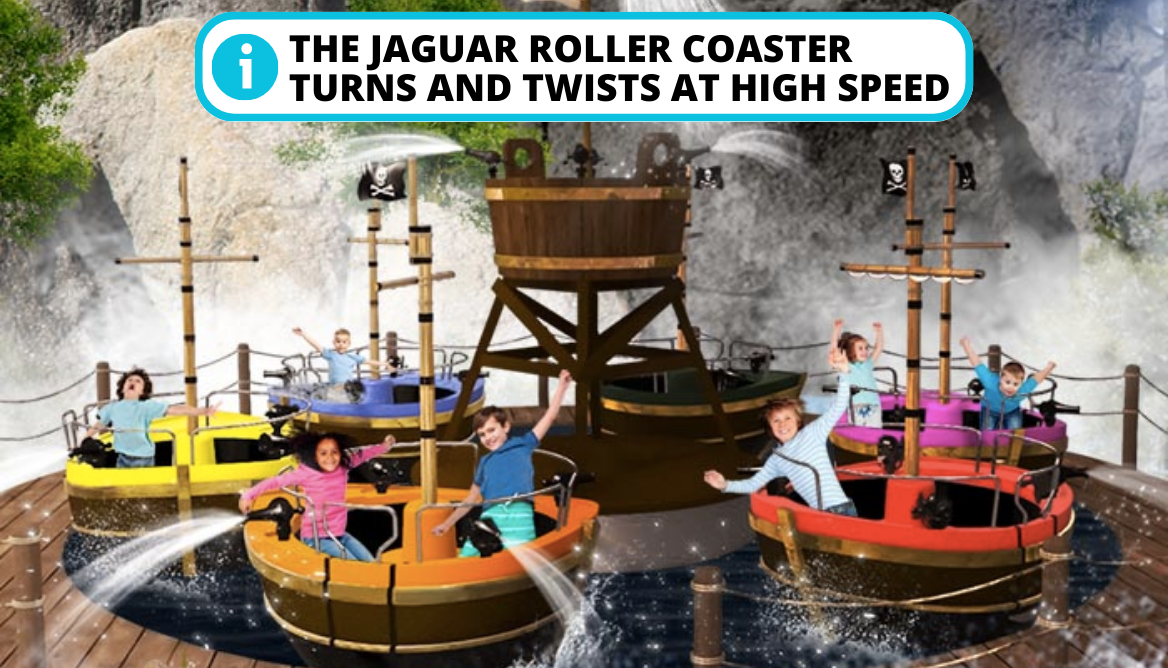 This park is ideal for the entire family, so the next time you are in Seville, ensure you visit Isla Magica.
5. Siam Park – Tenerife
Siam Park opened its doors in 2008 and has become a famous water park worldwide.
Where to Find Siam Park
You can find Siam Park in Costa Adeje on the island of Tenefire. This is a perfect park for people interested in soaking in the sun.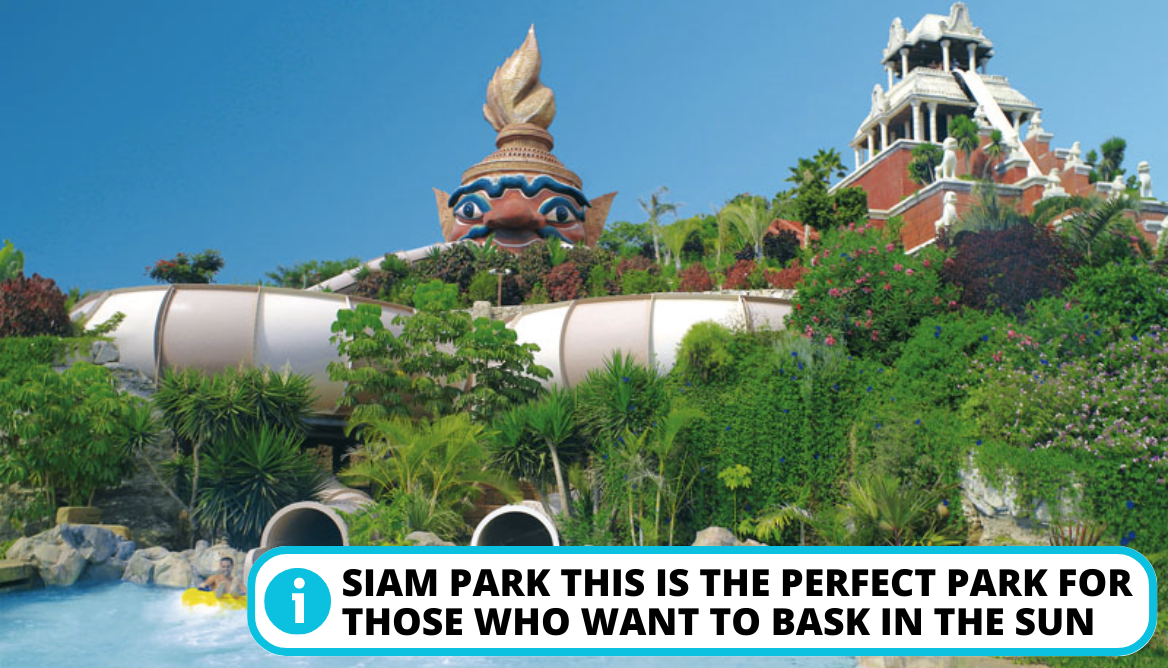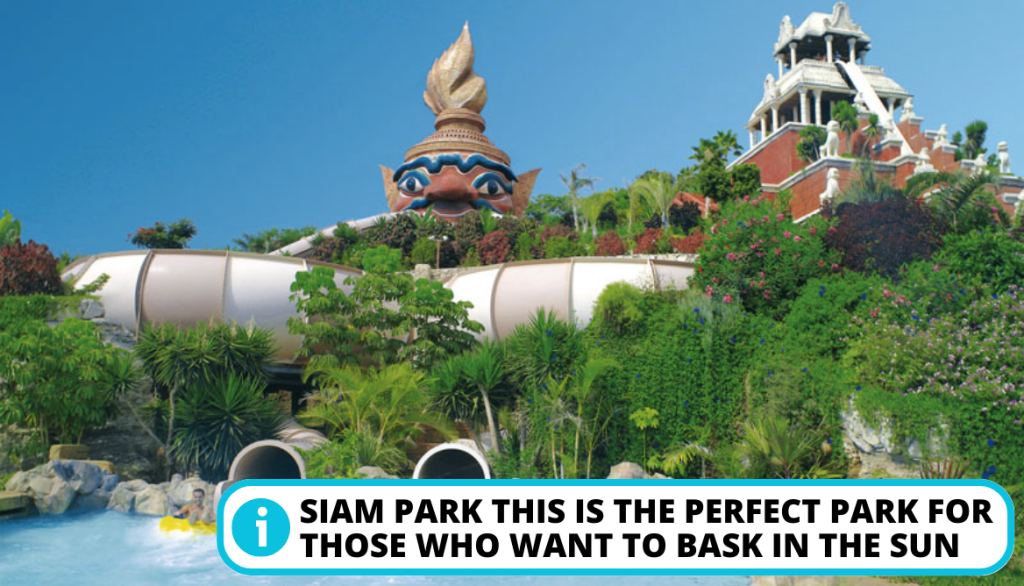 Major sites
TripAdvisor has named Siam Park the world's best water park and has received many awards. The attractions you can find here include:
Large wave pool.
Thrilling water rides like the Tower of Power, which drops riders through a shark-filled aquarium.
Lazy river.
An artificial beach.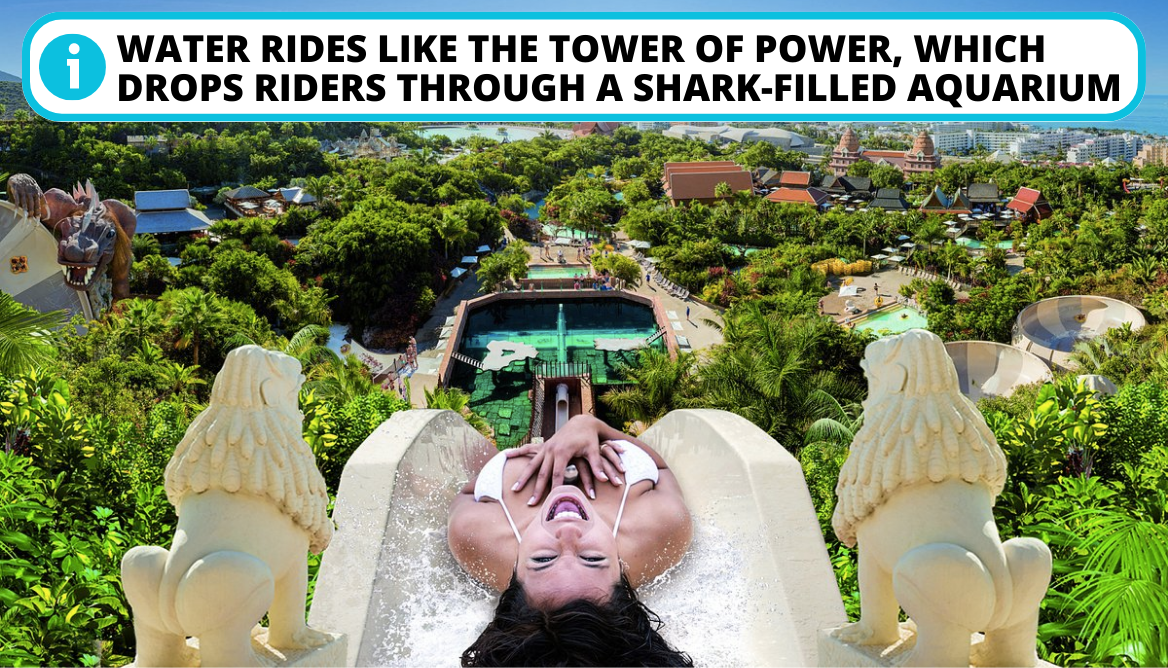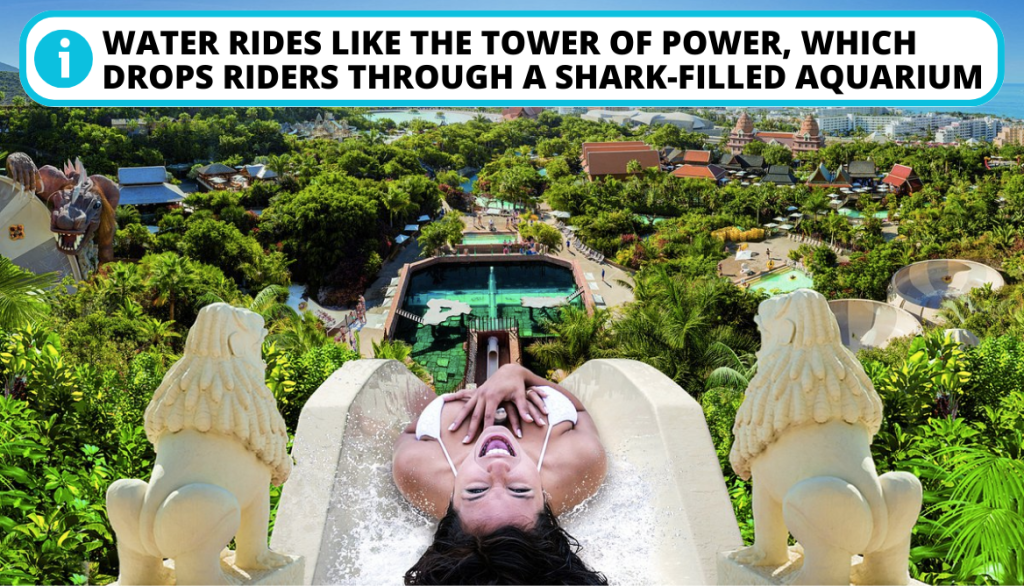 There are also live performances and events at the park. Siam Park is suitable for people of all ages; thus, you need not worry about bringing your children along.
6. Aqualandia – Benidorm, Costa Blanca
Aqualandia is among the largest water parks in Europe. It is suitable for a family vacation.
Where to Find Aqualandia
This water park can be found in the southern part of Spain in a place called Benidorm.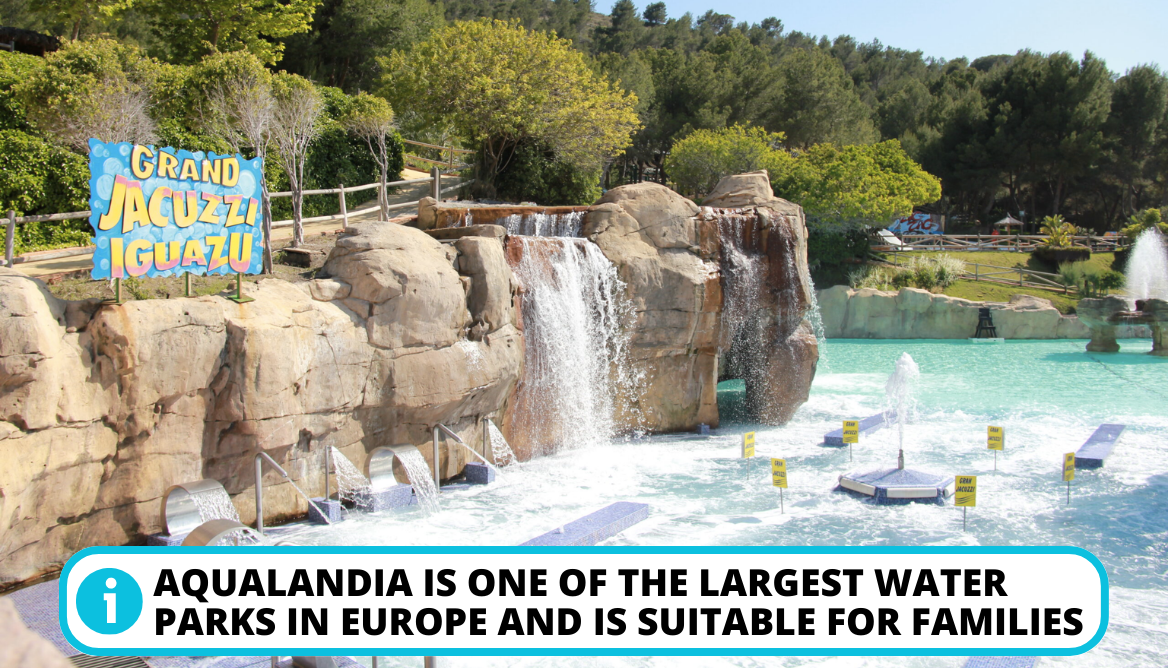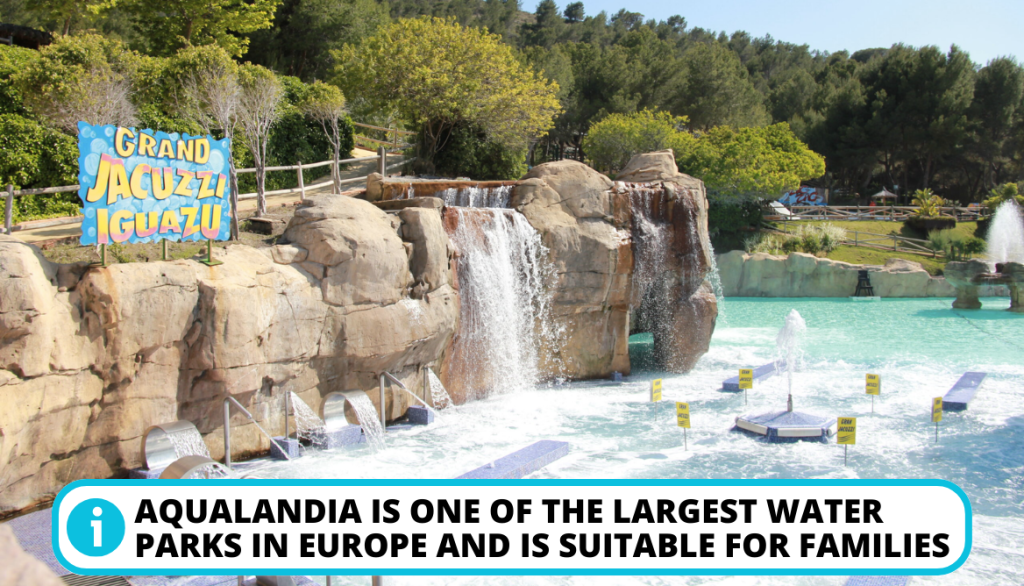 Major sites
Some of the major attractions of Aqualandia Park are:
DJ performances.
Live shows.
Thrilling water rides from the highest slide in Europe.
The lazy river and a wave pool.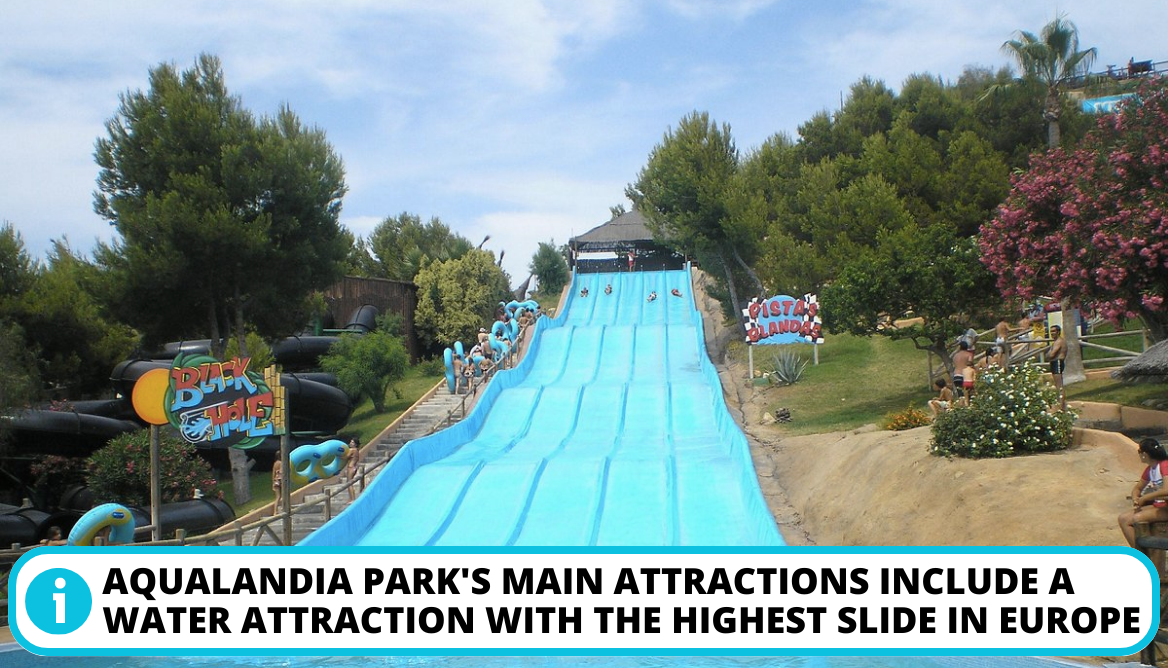 If you want to experience some adrenaline and fun during the summer, Aqualandia Park is the perfect destination.
7. Loro Park – Tenerife
Loro Park is another must-see attraction in Tenerife, home to many exotic birds and animals worldwide.
Locality
The park is in La Orotava Valley, a natural paradise and home to many different kinds of animals, including those in this park.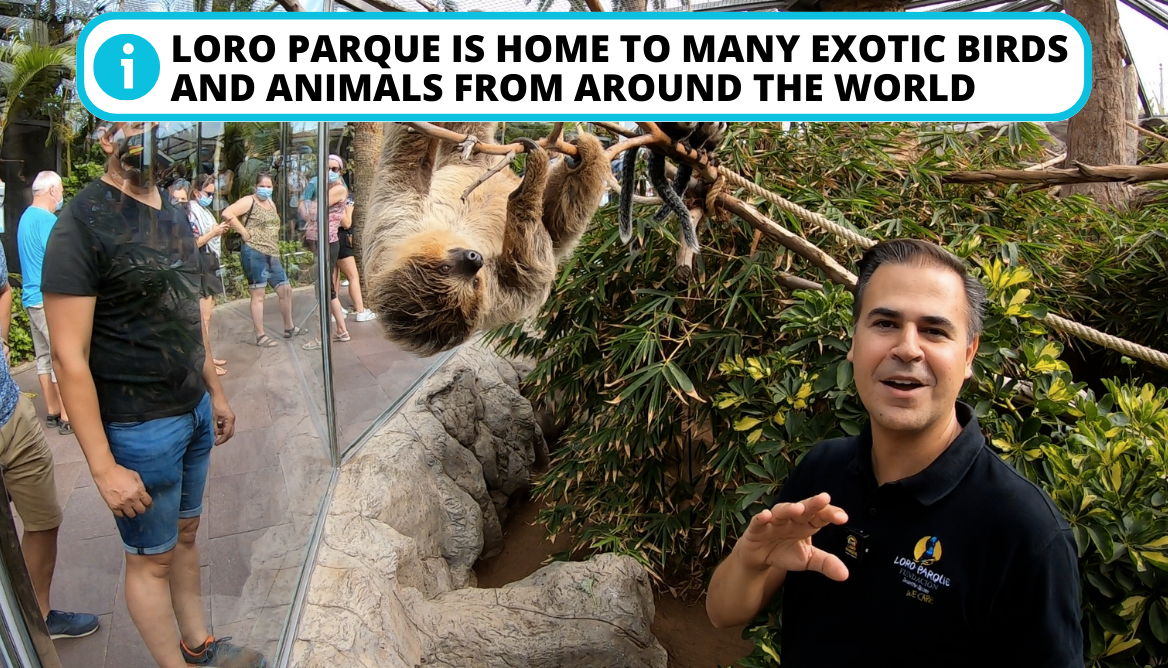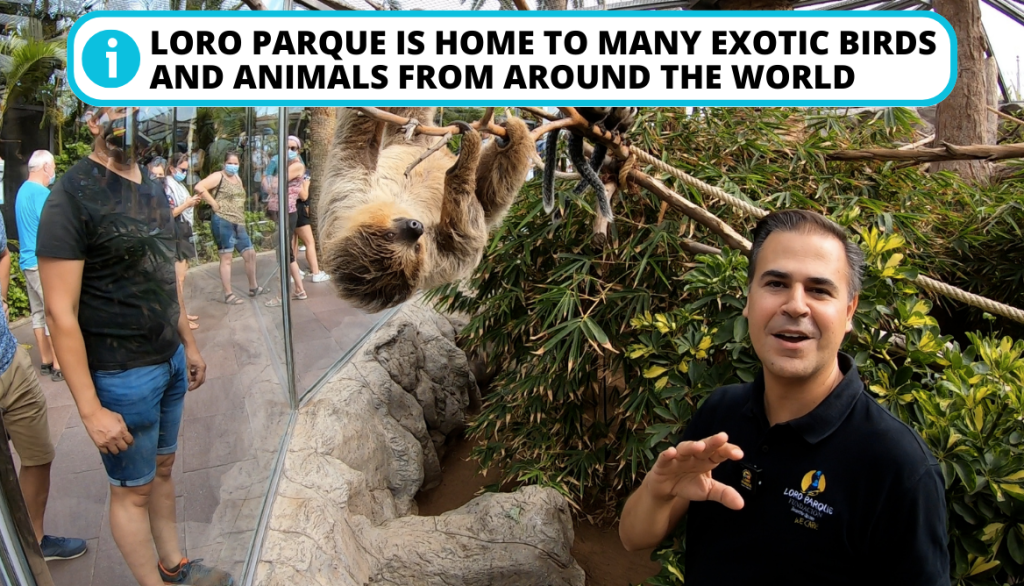 Main Attractions
Loro Park, mainly being a zoo, has animals as the major attractions. Here you can find the following:
Katandra treetops, where you can watch the birds up close.
Penguin enclosure (the largest in the world).
The jungle area.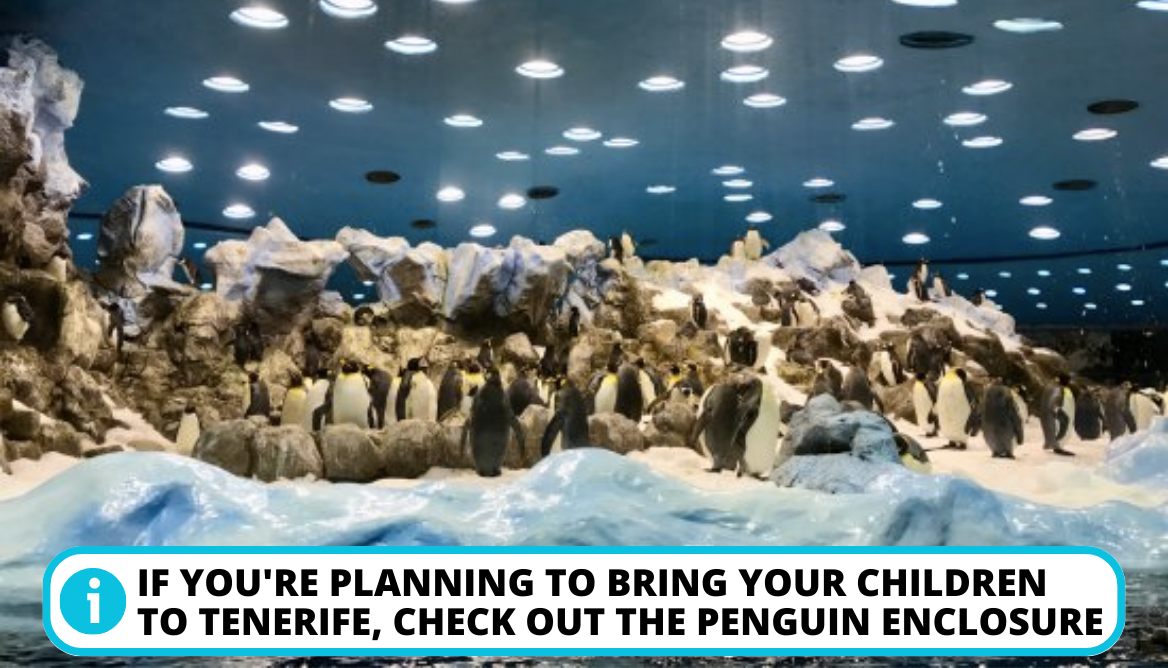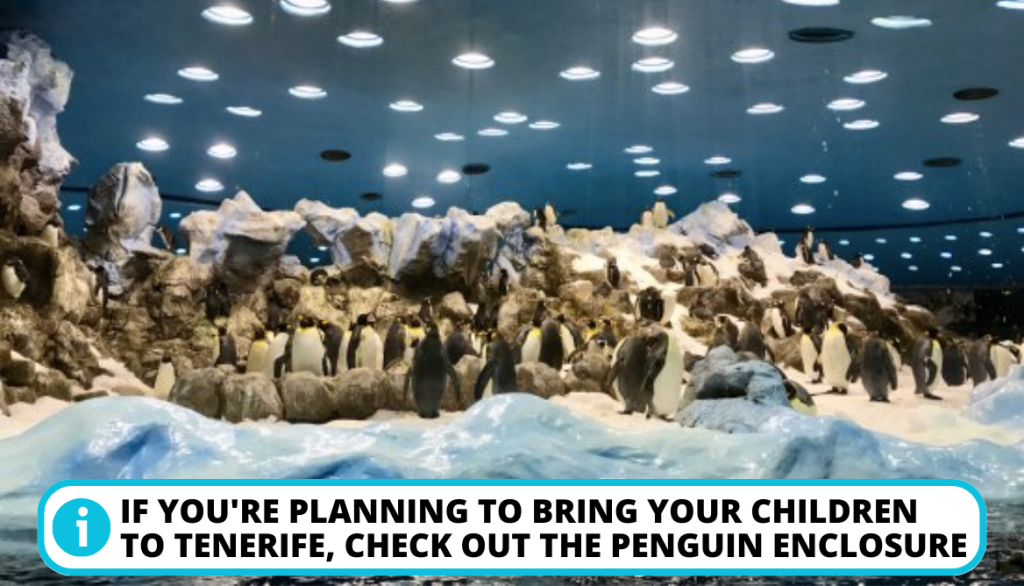 If you plan to bring your kids to Tenerife, check out Loro Parque.
8. Terra Natura – Benidorm
The park aims to give guests a special and enlightening experience that enables them to connect with nature and animals.
Locality
Located in Benidorm, Spain, Terra Natura Benidorm is a park focusing on animals and water.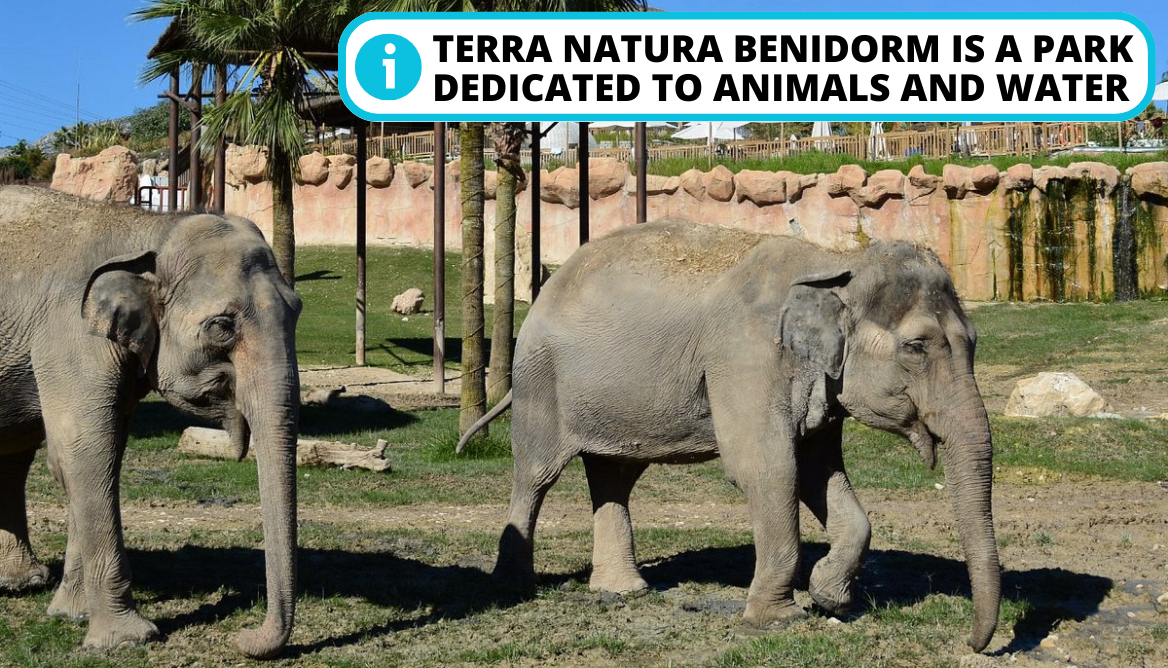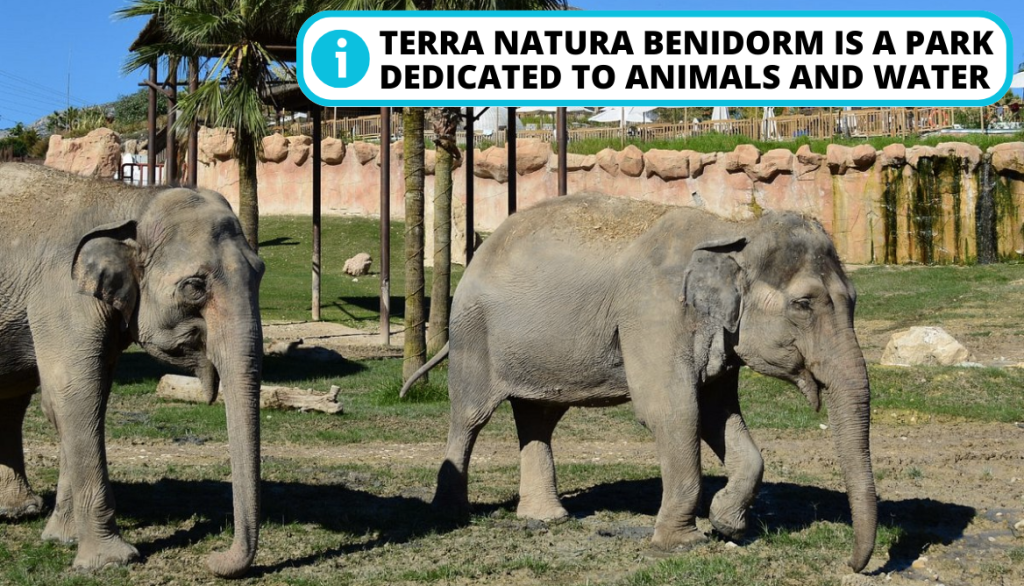 Major sites
This park is home to animals from around the world. The attractions include:
Getting up close and personal with lions, tigers, elephants, and rhinoceroses.
Explore the four sections of the park.
The attractions of Terra Natura Benidorm are suitable for people of all ages, making it a great destination to take the kids.
Which Spanish Theme Park Is the Largest?
PortAventura World Parks & Resorts is the largest theme park in Spain and the third largest in Europe. The six sections of PortAventura Park are named after different parts of the world:
Polynesia.
Mexico.
The Mediterranean.
China.
Sésamo Aventura.
The Far West.
This park attracts millions of tourists annually. Let us see why it is considered the largest park in Spain.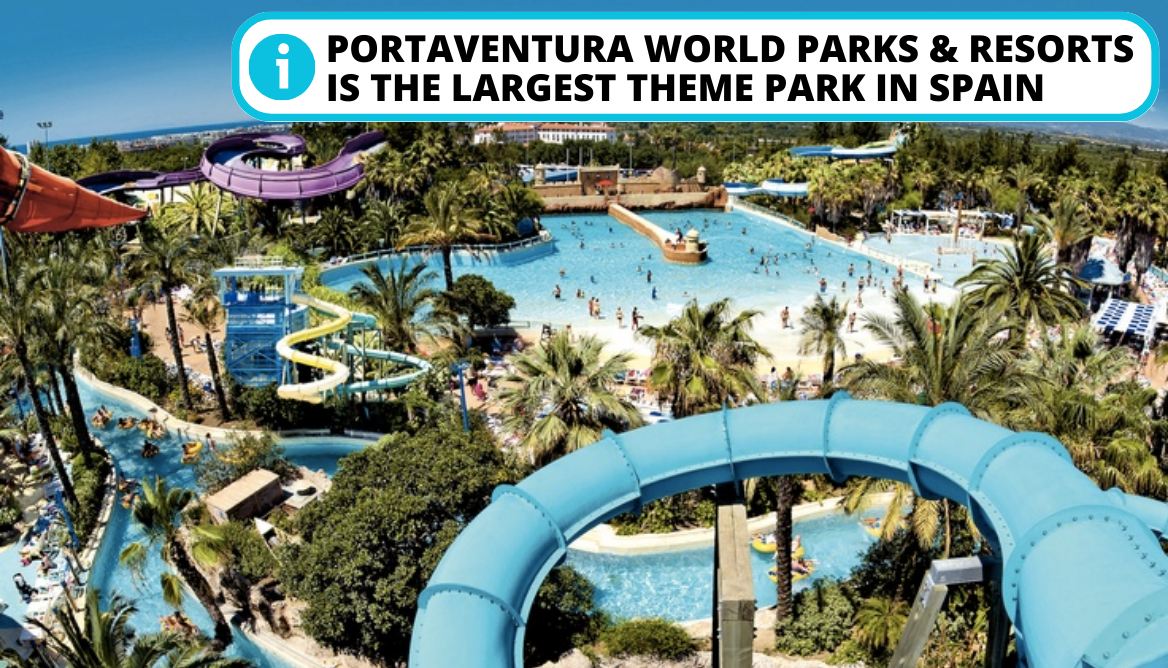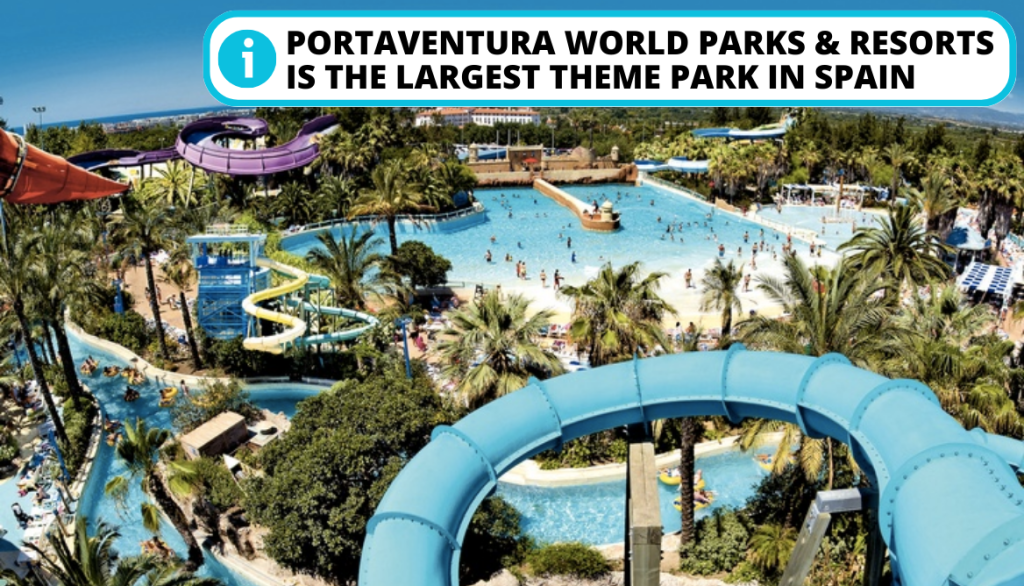 Why Is It Considered the Biggest and What Does It Offer?
There is something for everyone at PortAventura. This park is ideal whether you want to relax or have an adrenaline rush experience. The park's magnificent landscaping, architecture, and decorations all work together to create a sense of place that is true to the area's concept. Here is what to expect:
Three golf courses.
Five hotels.
A Beach Club with direct access to the beach.
A water park (Caribe Aquatic Park).
A theme park (PortAventura Park).
A unique theme park (Ferrari Land) for the authentic experience of excitement and fun.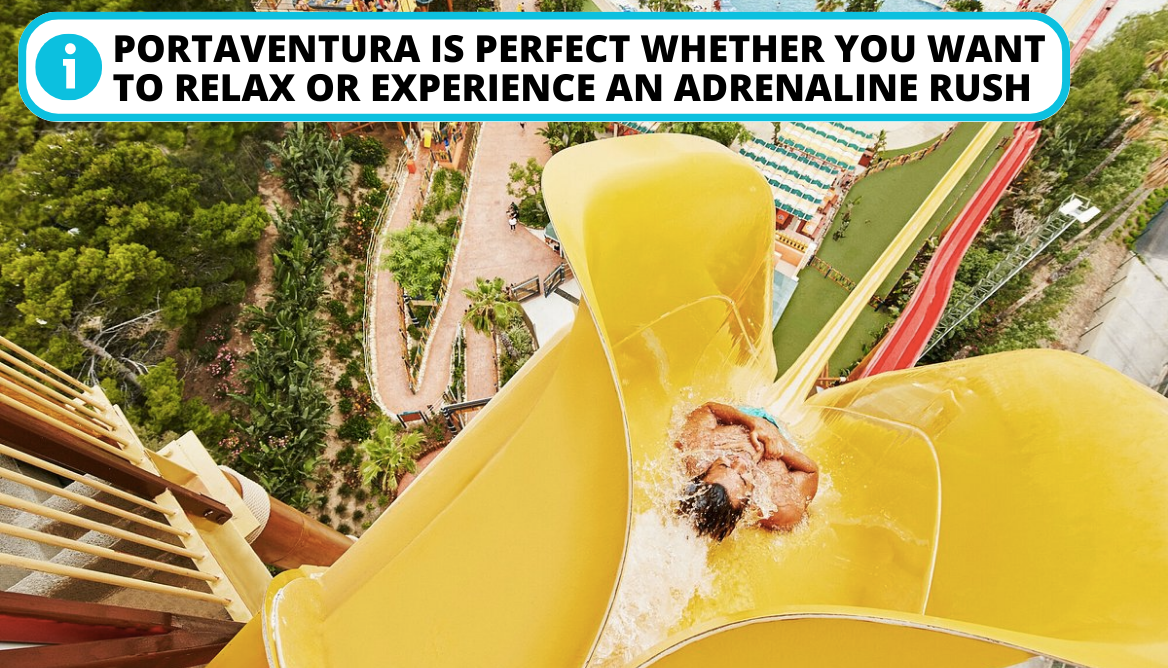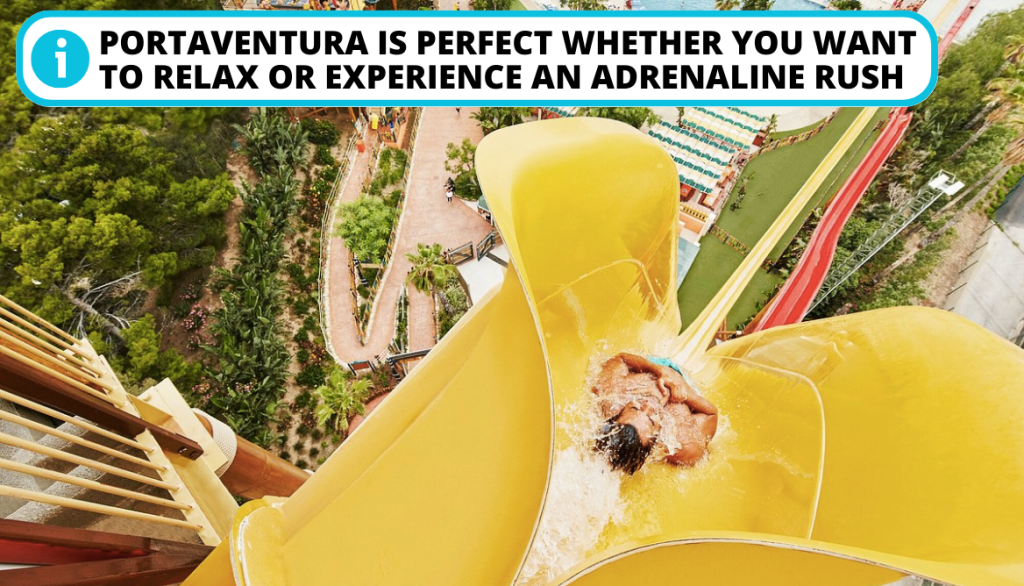 There are tons of rides according to the world's regions. Some notable rides include:
The Shambala rollercoaster, where you can tumble down the 76-meter drop.
Tutuki Splash is Polynesia-themed and looks like a lava-free volcanic wave.
The Mexican Hurakan Condor. It will lift you a hundred meters and then drop you at a heart-pounding rate.
Visit the Labertino Blacksmith maze in the Far West to test your sense of direction by finding the "true north." You can also take a vintage train journey through the park from Penitence Station.
Parque Ferrari Land
The resort features Parque Ferrari Land, a theme park devoted to the illustrious Italian automaker. In addition to numerous exhibits showcasing Ferrari's heritage and technological advancements, this location is home to the Red Force, the world's tallest and fastest vertical accelerator.
Port Aventura Aquatic Park
It also includes a second sister park called Port Aventura Aquatic Park, an aquatic theme park featuring coasters and flumes. The two parks feature a fantastic selection of restaurants and cafés, and some top-notch themed hotels are nearby.
Here is a video to show you what PortAventura looks like.
Which Spanish Theme Park Features the Best Roller Coasters?
The best roller coasters in Spain are at Universal Port Aventura in Tarragona, Terra Mitica in Benidorm, Tibidabo amusement park, and Warner Bros. Movie World in Madrid.
1. Universal Port Aventura
This park is home to nine roller coasters. They are considered the best in Spain, including:
Shambhala: If you're looking for a thrill, look no further than Europe's tallest and fastest rollercoaster, which also has the eighth-highest drop of any rollercoaster worldwide (at 256 feet) and can reach speeds of up to 134 kilometers per hour.
Dragon Khan: Features eight astonishing inversions and 110 km/h top speeds.
Diablo – Tren de la Mina, Furius Baco, and Uncharted are other roller coasters.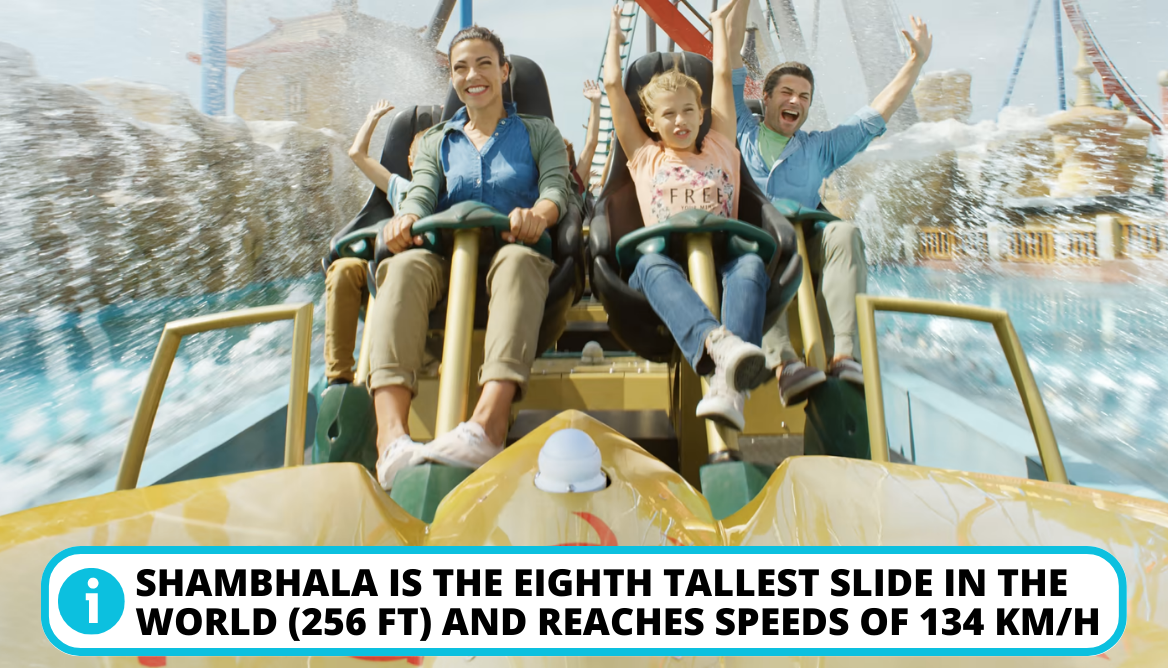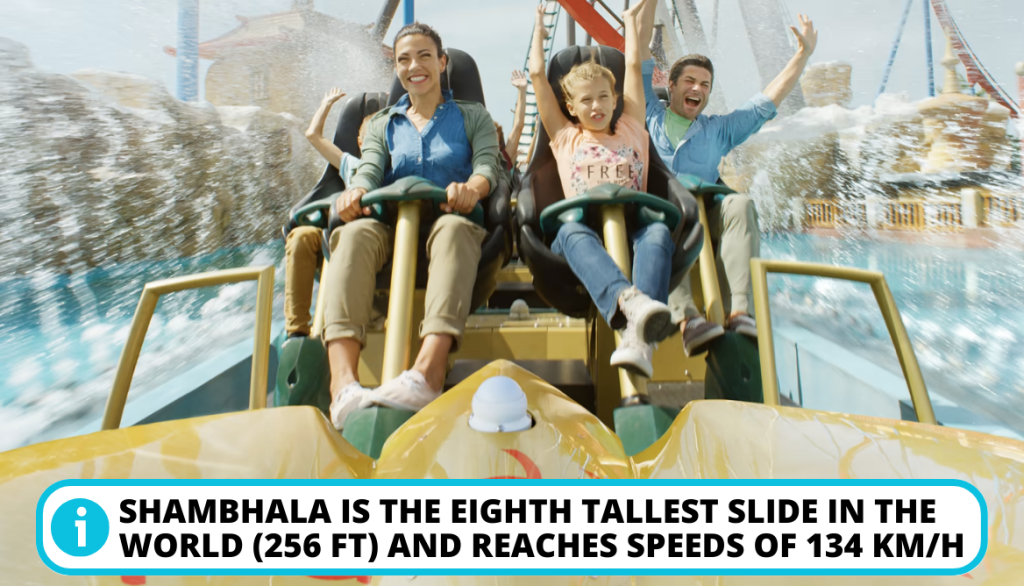 2. Terra Mitica
There are four roller coasters in this Park considered among the best. However, only three are currently operating, including:
Inferno: Started running on 7/21/2007.
Alucinakis: It is a family roller coaster that became operational in 2000.
Titánide: It opened on 3/15/2003.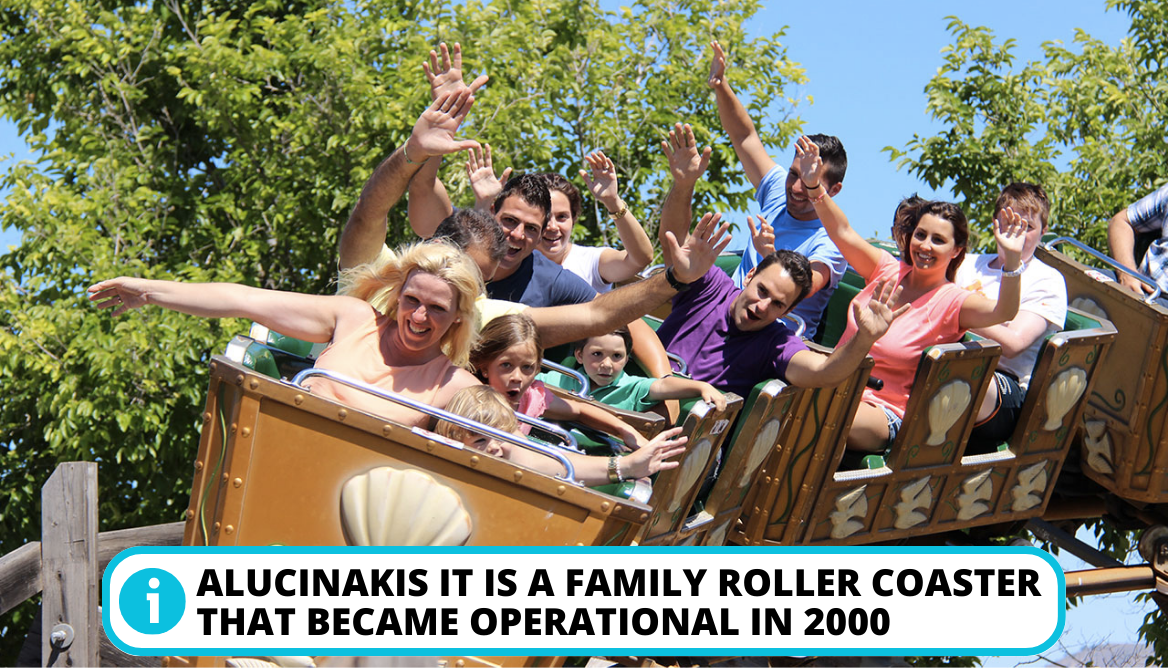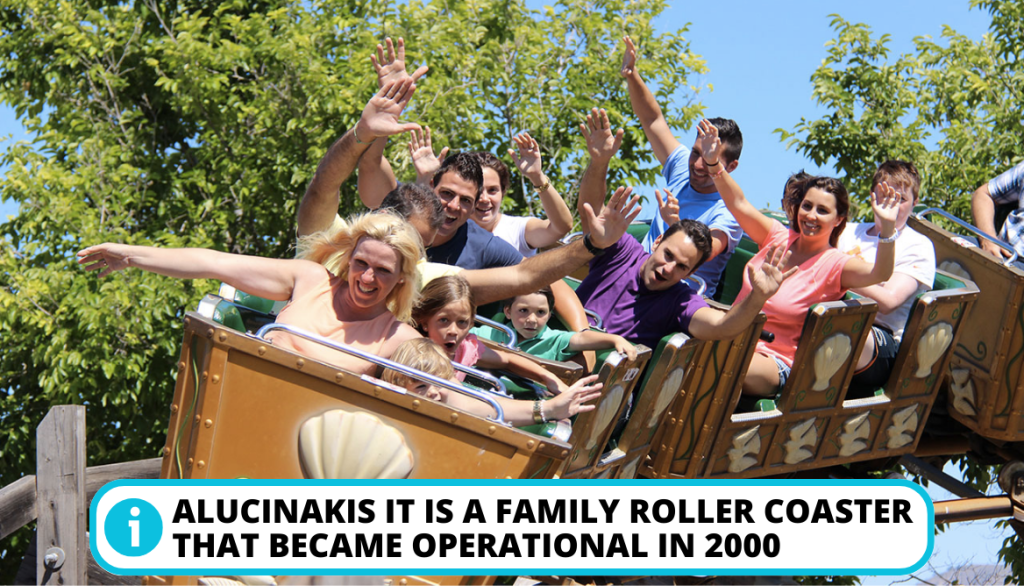 3. Warner Bros. Movie World
The 1,250-meter-long Coaster-Express at Parque Warner is Europe's highest and longest roller coaster. Other roller coasters are:
Batman Gotham City Escape: It is new, as it was opened this year.
Correcaminos Bip, Bip: This is a family roller coaster launched in 2009.
Tom y Jerry: It is another family coaster.
Shadows of Arkham and Superman / la Atracción de Acero: Was opened on 4/6/2002.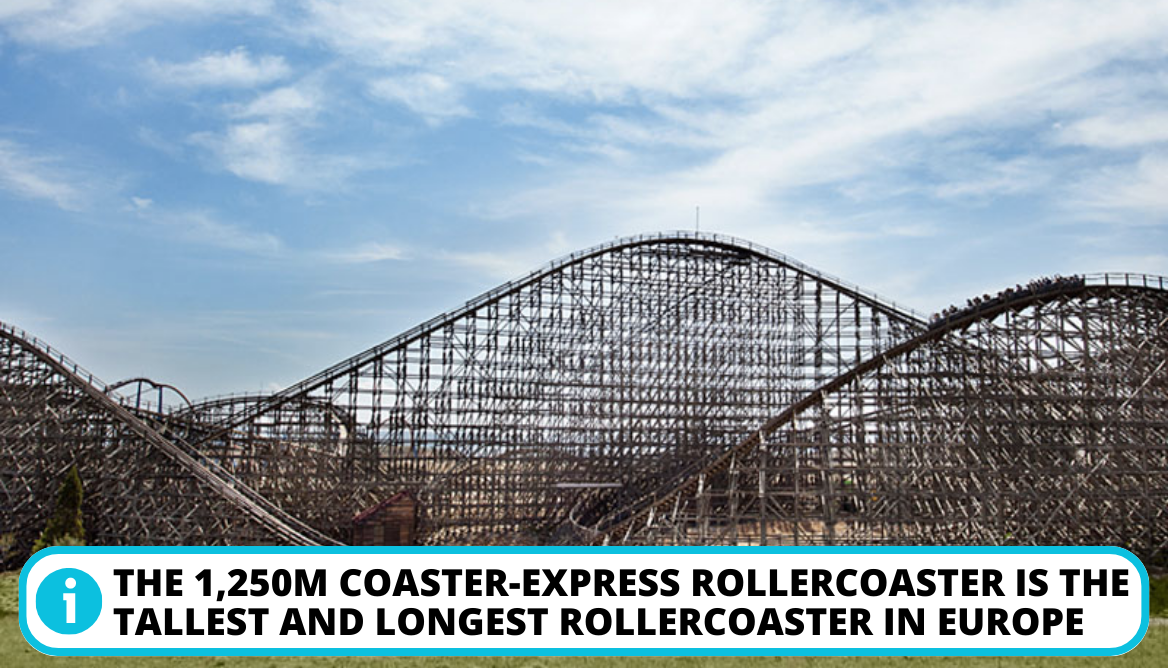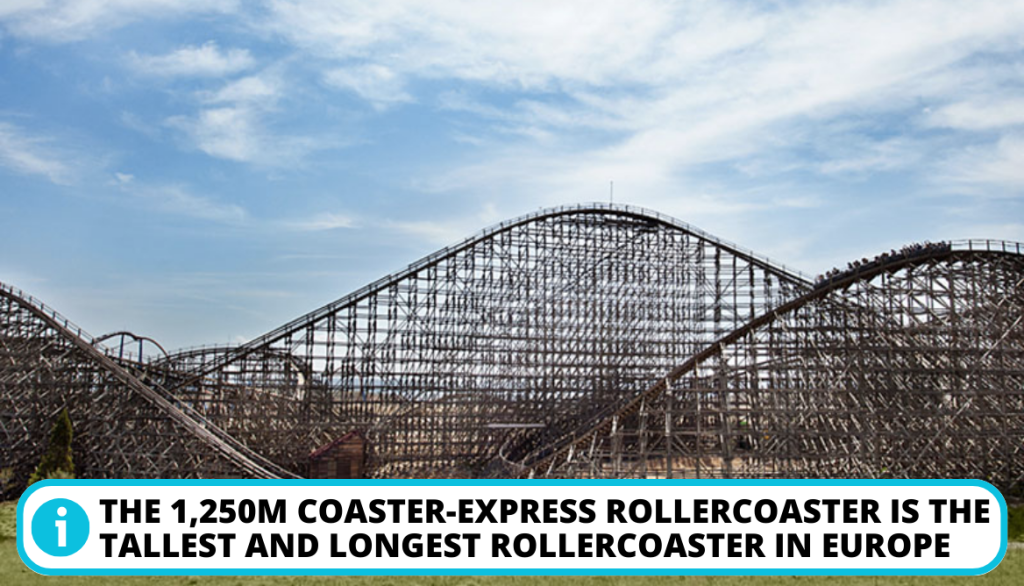 4. Barcelona Tibidabo Amusement Park
This theme park is known for the Ferris wheel. Now there is more! There is a new coaster with the addition of Virtual Reality glasses to the Roller Coaster. It was launched on 15th April 2023.
From the park's highest point, the Tibidabo Sky Walk, travelers may enjoy amazing views of Barcelona. The Ferris wheel and bumper cars are just a few traditional carnival rides for tourists.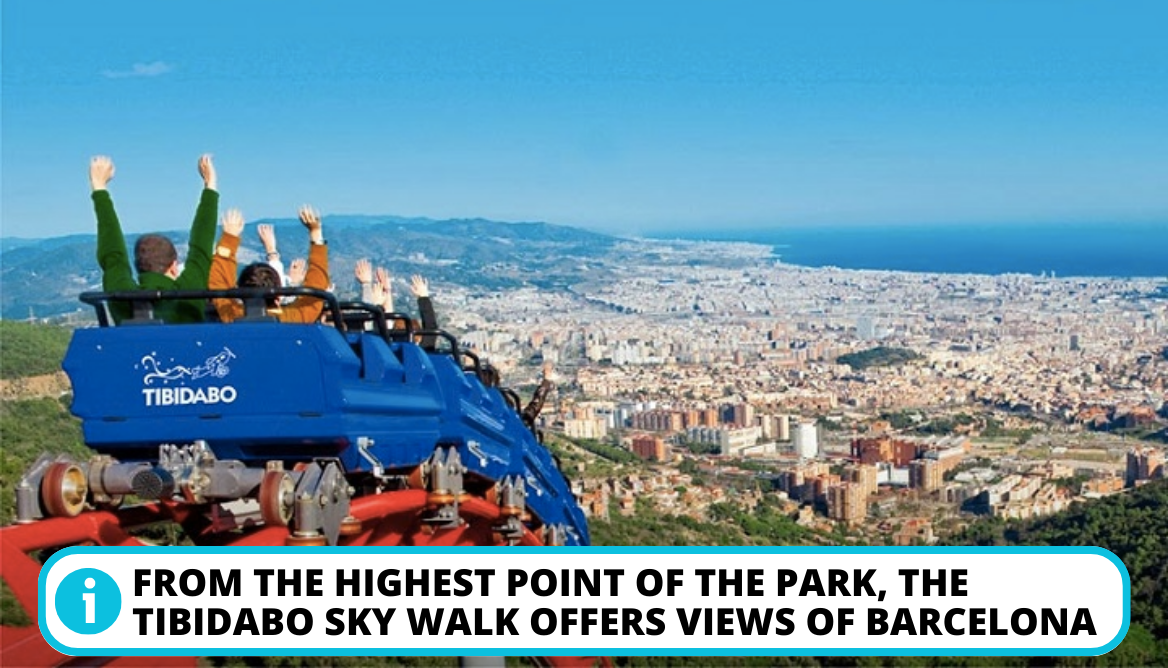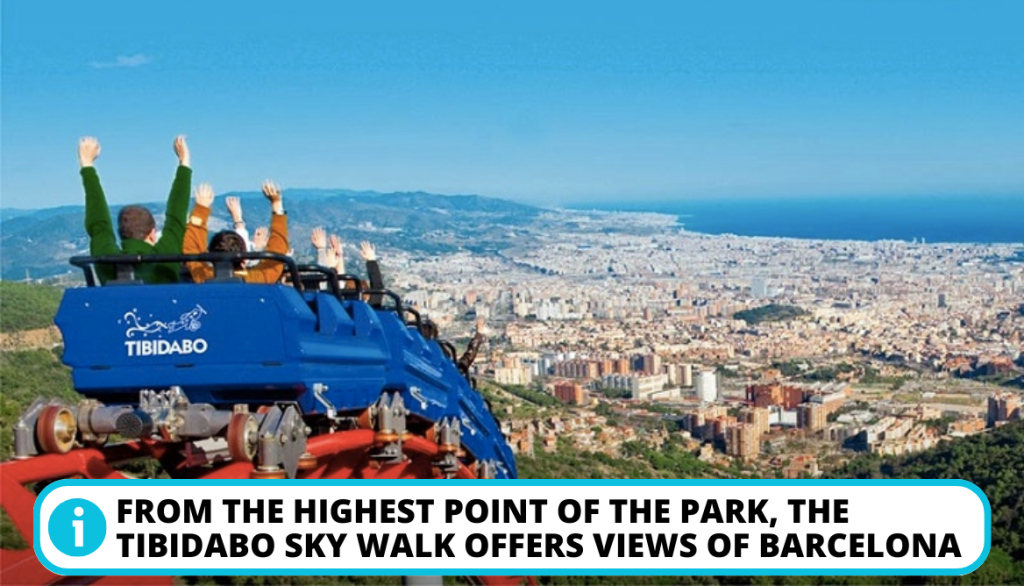 More Theme Parks in Spain
Spain is indeed a country filled with beautiful themed areas. Apart from the ones we've discussed above, there are others. They include:
Katmandu Park – Mallorca's award-winning amusement park features intricate mini-golf and 4D movie theatres and themed electronic arcades for shooting.
Puy du Fou Espana – Spanish history comes to life at this unique Toledo theme park.
Oasys (Mini Hollywood Theme Park) – Located in Almeria, dedicated to the Spanish Western genre and recreating the American wild west.
Tivoli World – The most prominent family entertainment theme park on the Costa del Sol, which recreates Andalusia's wild west and architecture.
Parque de Atracciones de Madrid – Popular theme park for families in the city.
FAQ
Does Spain Have Any Theme Parks?
Yes, Spain has a lot of theme parks that are suitable for both adults and children. Tibidabo Amusement Park and PortAventura World are just two of the many theme parks in Spain.
Does Spain Have Disneyland?
There is no Disneyland in Spain. However, there is an amusement park called Port Ventura, labeled Spanish "Disneyland." It has golf courses, a beach club, and a water park.
How Many Theme Parks Does Spain Have?
There are bigger than 20 theme parks in Spain which are spread throughout the country. The theme parks have different rides and unique attractions.
Conclusion
For a good reason, Spain is considered one of Europe's most sought-after vacation spots. The country is home to numerous world-class theme parks and amusement parks, and attractions, perfect for a day trip to take the kids or not.
Fun for the whole family, a day at an amusement park like PortAventura in Tarragona or Terra Mitica in the Benidorm area. This is a nice change of scenery from sunbathing on the beach.
Tell us, which theme or amusement park will you visit the next time you are in Spain? Any feedback on the theme parks mentioned above would be greatly appreciated.