Happy Wayfarer is reader-supported. When you buy through links on our site, we may earn an affiliate commission.
There are numerous attractions on the Emerald Isle, particularly theme parks in Ireland. Even though there might not be as many large-scale amusement parks in the nation as in some other places, they can still provide enjoyable experiences for visitors of all ages.
In this article, We will discuss 7 must-visit theme parks in Ireland, along with their pros, cons, and features. So let's start exploring!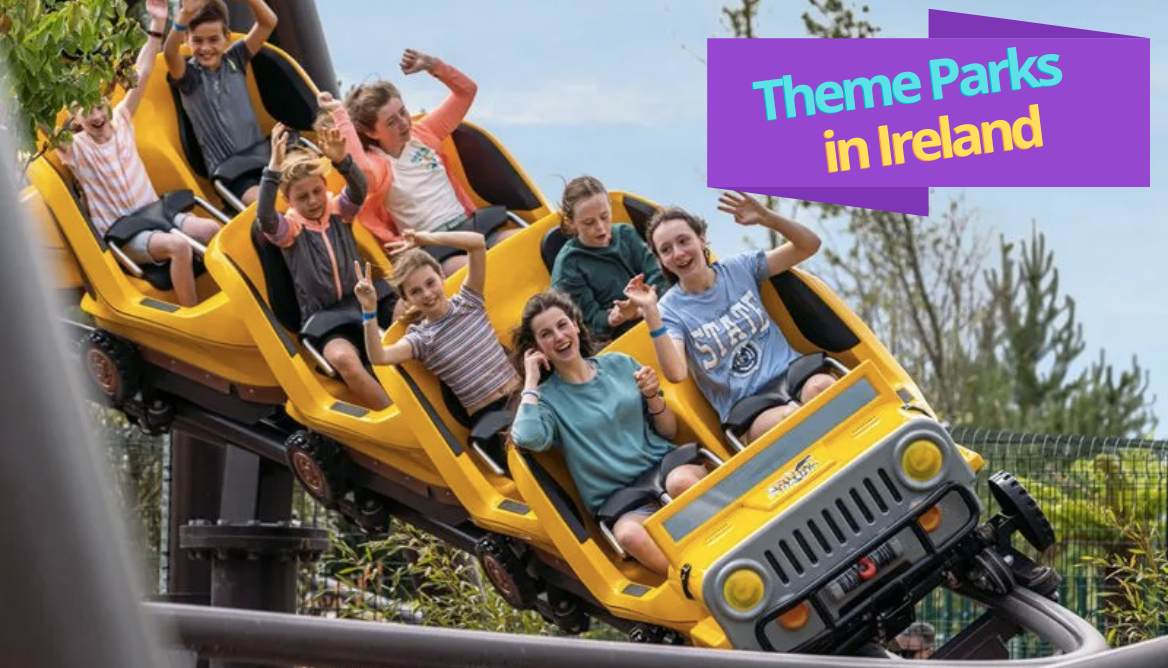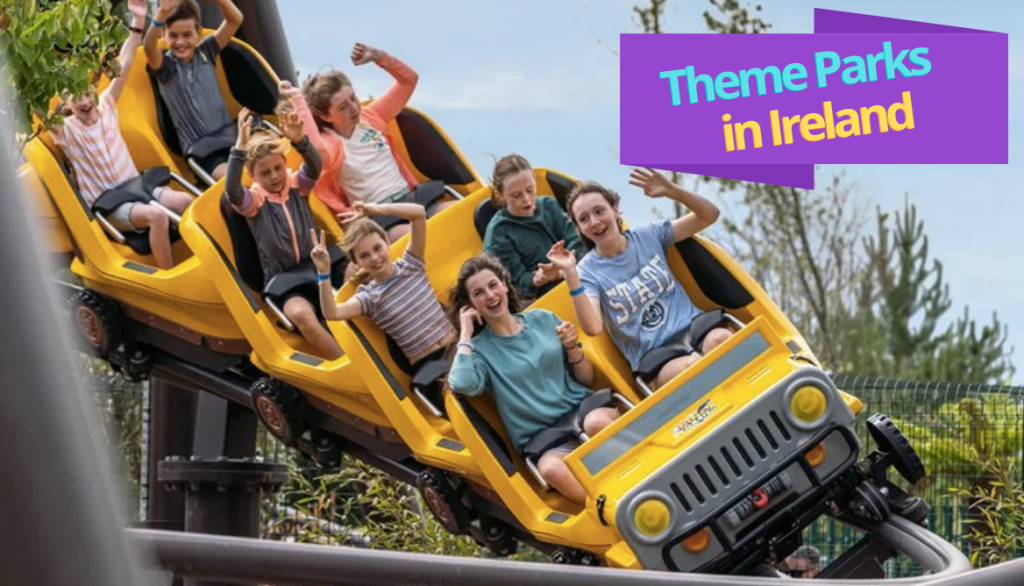 Theme Parks Cost in Ireland
The price of theme parks in Ireland might vary according to the unique park's age restrictions, accessibility features, online and on-site ticket purchase, length of stay, and amenities. Here, though, is a basic estimate of how much you might spend.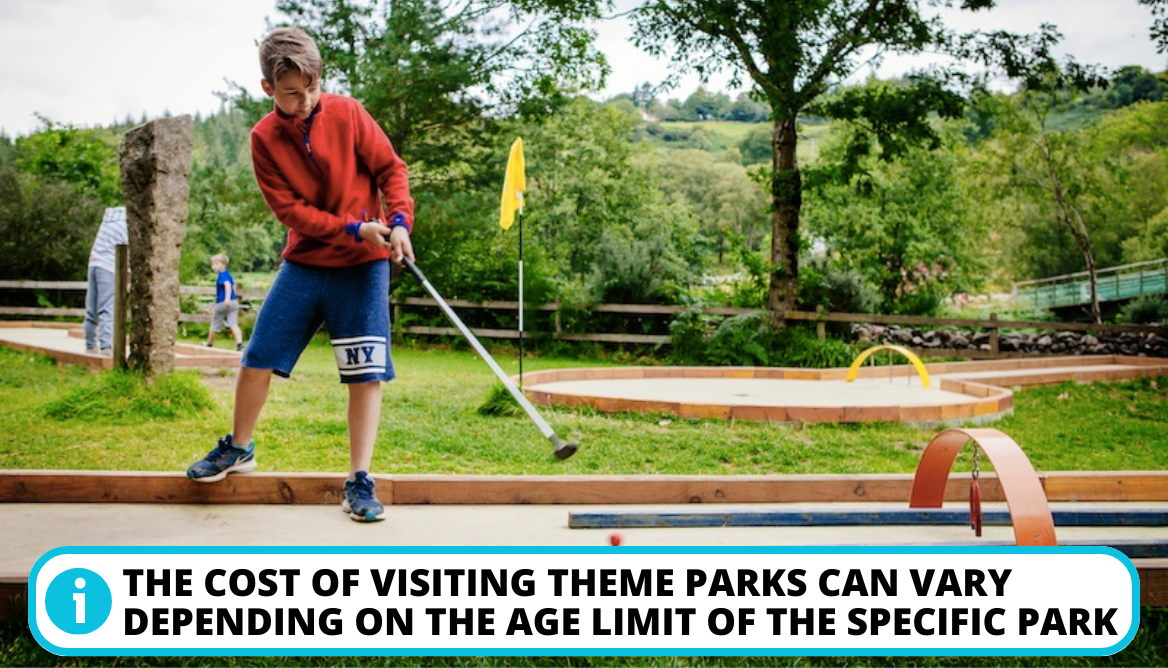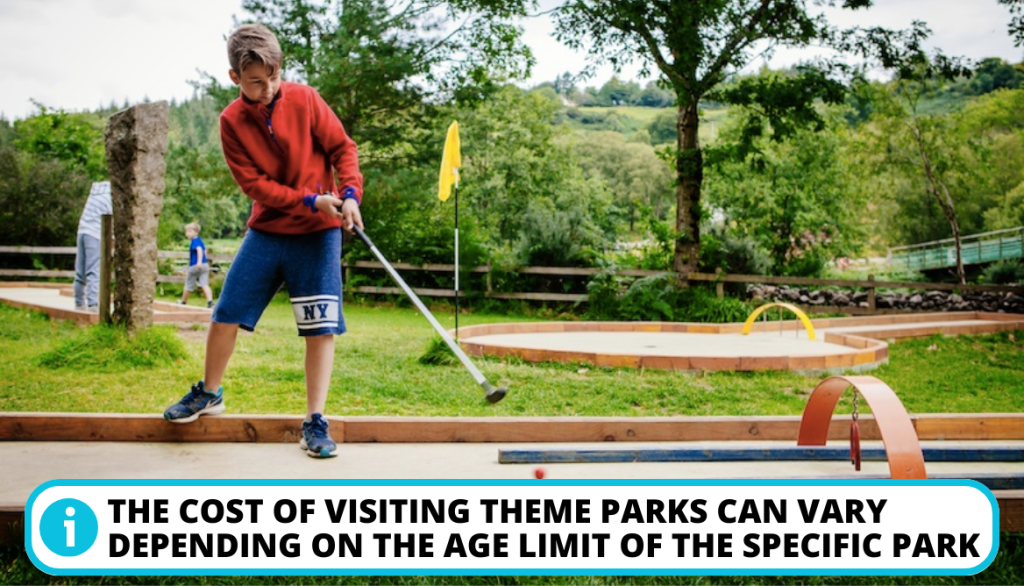 There is a slight difference in charge for visitors and citizens. Also, there are height limitations and fees for some of the theme parks.
| | | | | |
| --- | --- | --- | --- | --- |
| | | | | |
| | | | | |
| | | | | |
| | | | | |
| | | | | |
| Castlecomer Discovery Park: | | | | |
| | | | | |
| | | | | |
*Tramore Amusement Park ticket prices are neither disclosed nor available online.
Tickets purchased on the day of the event are subject to availability and surcharge. You must pay for each ride at most of the theme parks.
Criteria for Selecting Best Theme Parks in Ireland
To determine the best theme parks in Ireland, we considered several key criteria to evaluate their overall appeal and visitor experience. Here are the factors we took into account:
1. Attractions and Rides
This includes exhilarating coasters, fun attractions for the whole family, water slides, performances, and interactive activities. Parks offering a wide variety of entertainment alternatives received more weight.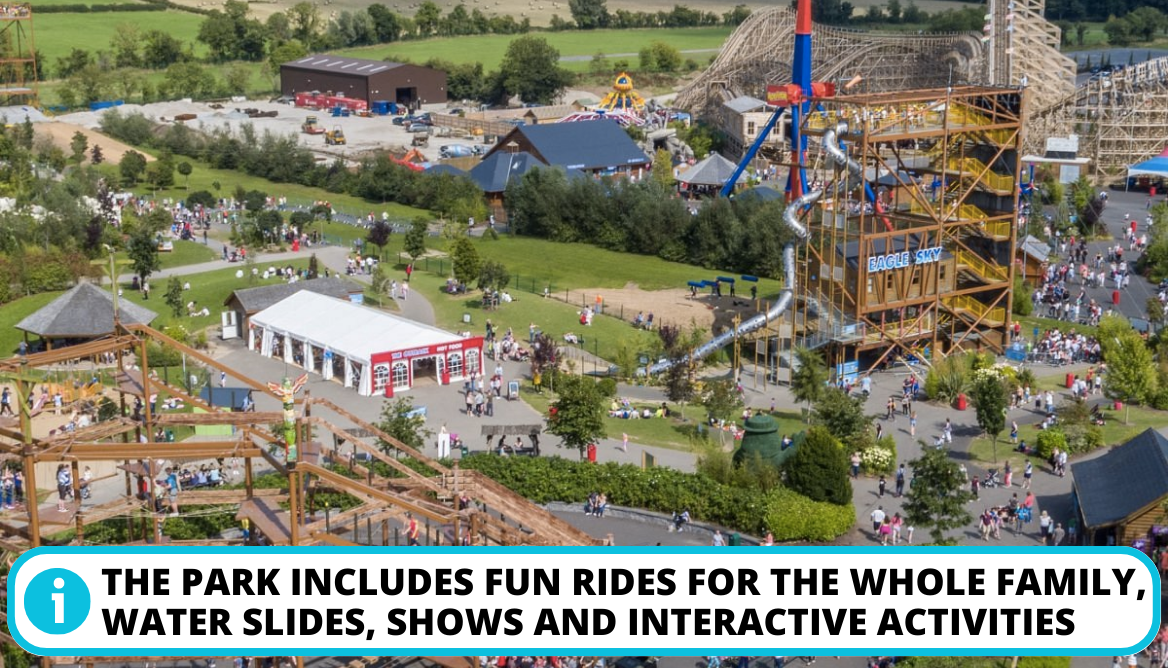 2. Value for Money
We took into account aspects such as ticket costs, extra fees for attractions, parking, and the overall quality and amount of activities given when evaluating each amusement park's overall value for money.
3. Safety and Accessibility
We looked at the parks' safety precautions, such as well-maintained rides, trained workers, and established safety procedures. We also took into account the accessibility features offered to people with impairments.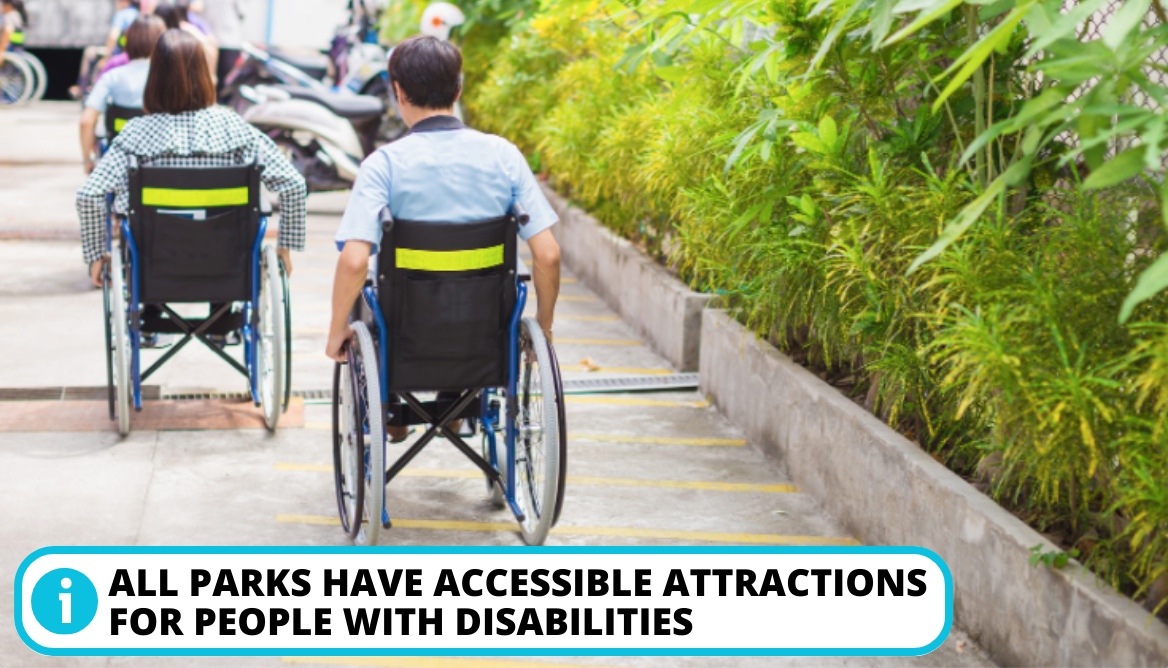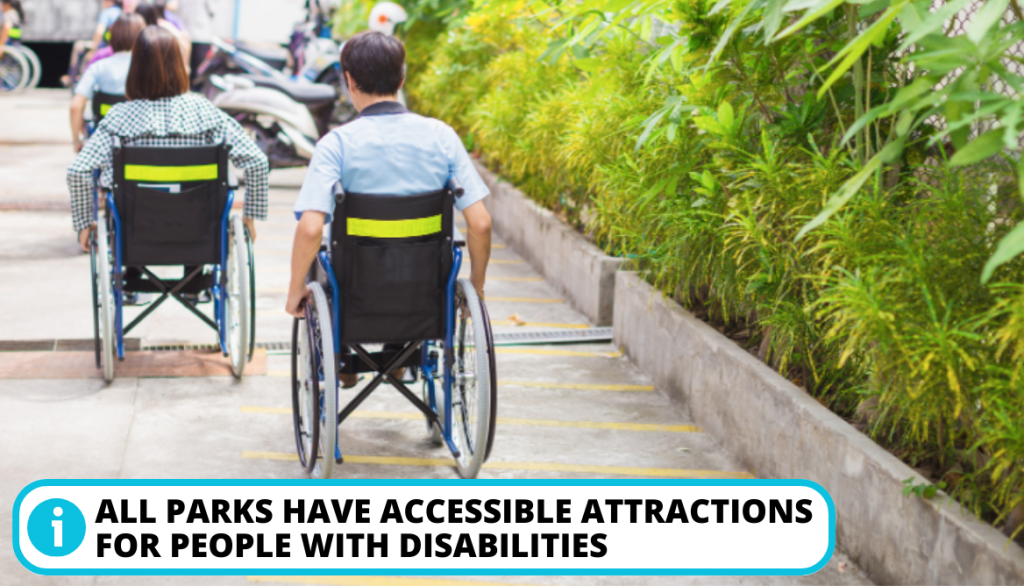 4. Guest Reviews and Rating
In the end, we looked at guest opinions, feedback, and ratings from a variety of internet platforms and travel websites. This assisted us in determining the level of consensus and satisfaction among park visitors.
5. Theming
The immersive theming can significantly enhance the visitor's experience. We looked for parks that excel in creating captivating environments, whether it's through elaborate decorations, themed lands, or attention to detail in design and architecture.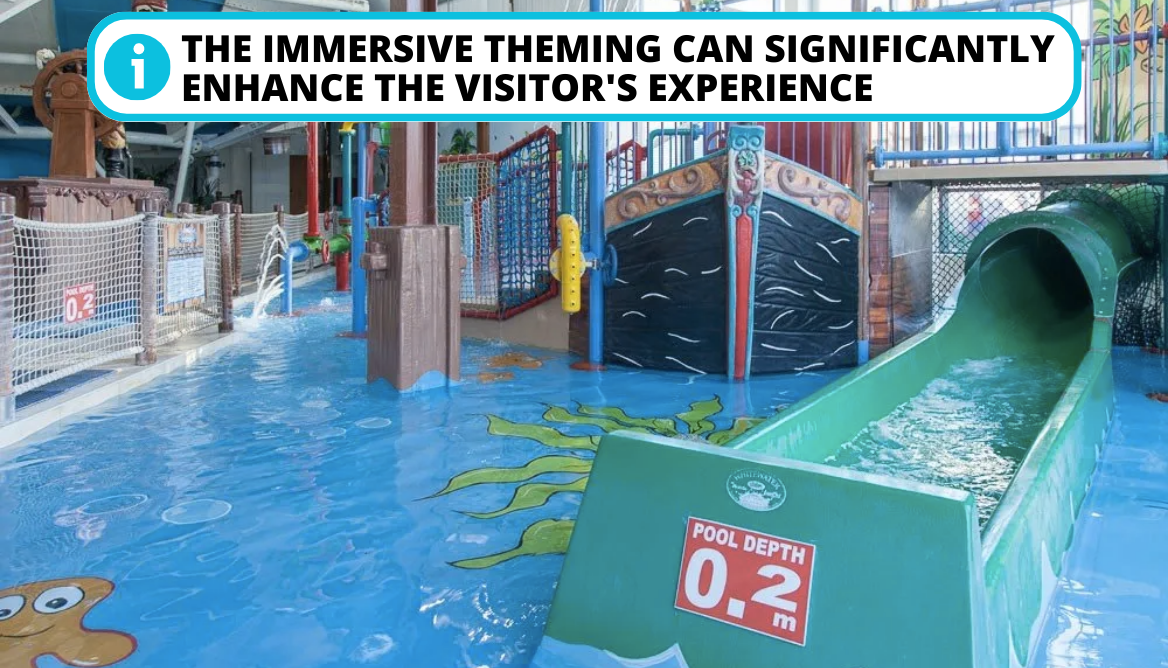 6. Food and Dining Options
It was also considered whether there were a variety of dining options, from fast snacks to full-service restaurants. We looked for parks that offer a variety of cuisines, take special dietary requests into account, and offer premium food and beverage alternatives.
7 Best Theme Parks in Ireland
Several thrilling theme parks in Ireland welcome both locals and visitors. The top parks have activities for all ages and conditions, whether you're looking for exhilarating rides or immersive experiences. Let's explore these parks in more depth;
Summary of Entertainment Provided in Theme Parks in Ireland
The chart lists the amenities provided by each park in Ireland.
Rides, zoo, playgrounds, food outlets

Water slides, pedal boats, playgrounds

Amusement rides, arcade games

Water park, rock climbing, bowling,

Pirate blaster

Castlecomer Discovery Park:

Ziplining, tree-top walks, fishing, coal

mining exhibition

Adventure golf, go-karting, maze

Water slides, wave pool, lazy river
To assist you in planning your upcoming thrilling journey, we have created a list of the top theme parks in Ireland by ranking them according to these standards.
Additionally, we would organize adventure park services according to the target audience's age. So let's examine each one individually.
1. Tayto Park
Tayto Park is now known as Emerald Park. It is one of Ireland's most popular parks, featuring a combination of rides, attractions, and a zoo. The park is also one of the best theme parks that offer educational experiences and beautiful natural surroundings.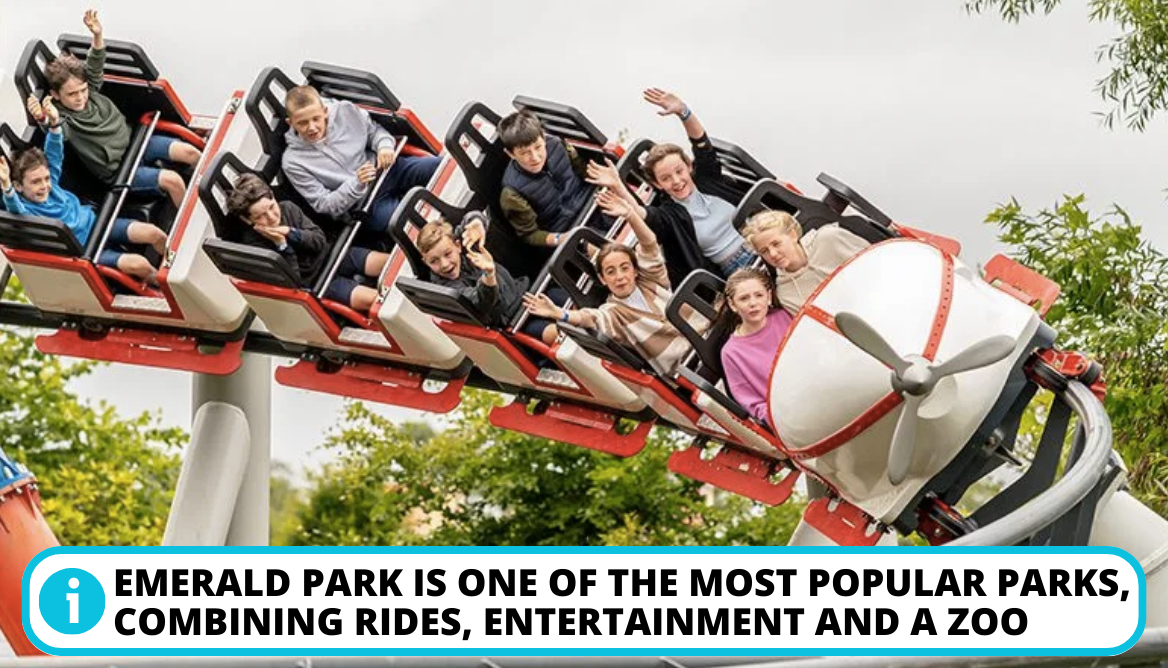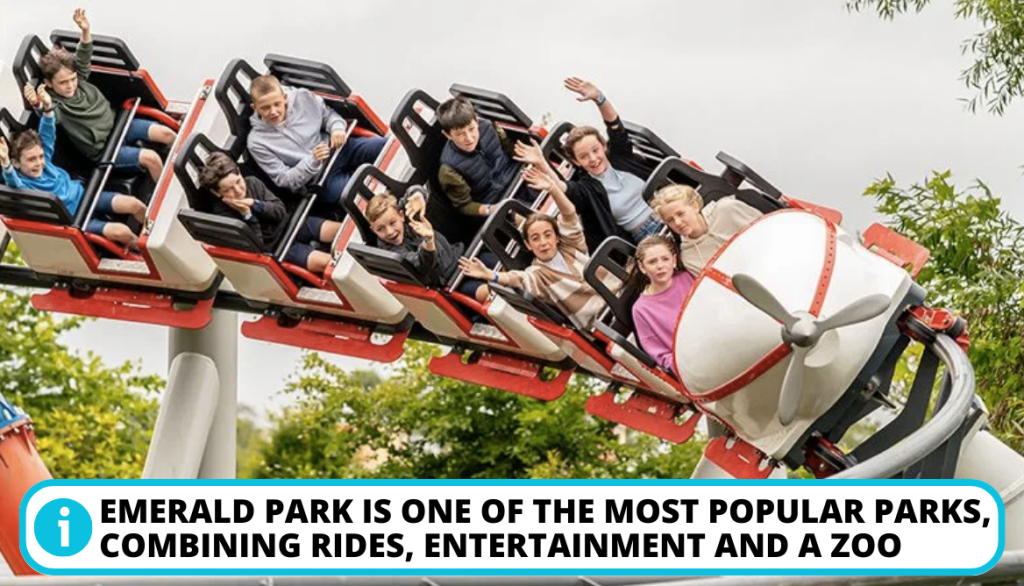 The spectacular "Cu Chulainn" coaster, known as Europe's largest wooden rollercoaster is in Emerald Park. It has a wooden track construction, thrilling drops, twists, turns, and inversions, providing roller coaster enthusiasts with an exhilarating ride.
Tayto Park Services
Emerald Park has a special Kid's Zone with rides and activities that are perfect for toddlers and young kids. The table below shows the classification of activities available for all ages.
Young Children of 0–5 Years

Tweens, Teenagers, Adults, and Seniors

Play area, Carousels, Miniature roller coasters

Climbing wall, Adventure playgrounds, Roller coasters,

Water slides, Zoo, etc.
Address
Tayto Park Kilbrew, Ashbourne, County Meath, A84 EA02, Ireland.
Pros
Wide range of attractions suitable for different age groups.
Unique Experiences for Visitors.
A beautiful setting and welcoming environment.
Educational programs and workshops.
Cons
Crowded during Peak Times.
Limited indoor attractions.
2. Clara Lara Fun Park
Clara Lara Fun Park is an outdoor adventure park. It provides a refreshing getaway in a natural setting for those seeking outdoor adventures and quality time with loved ones.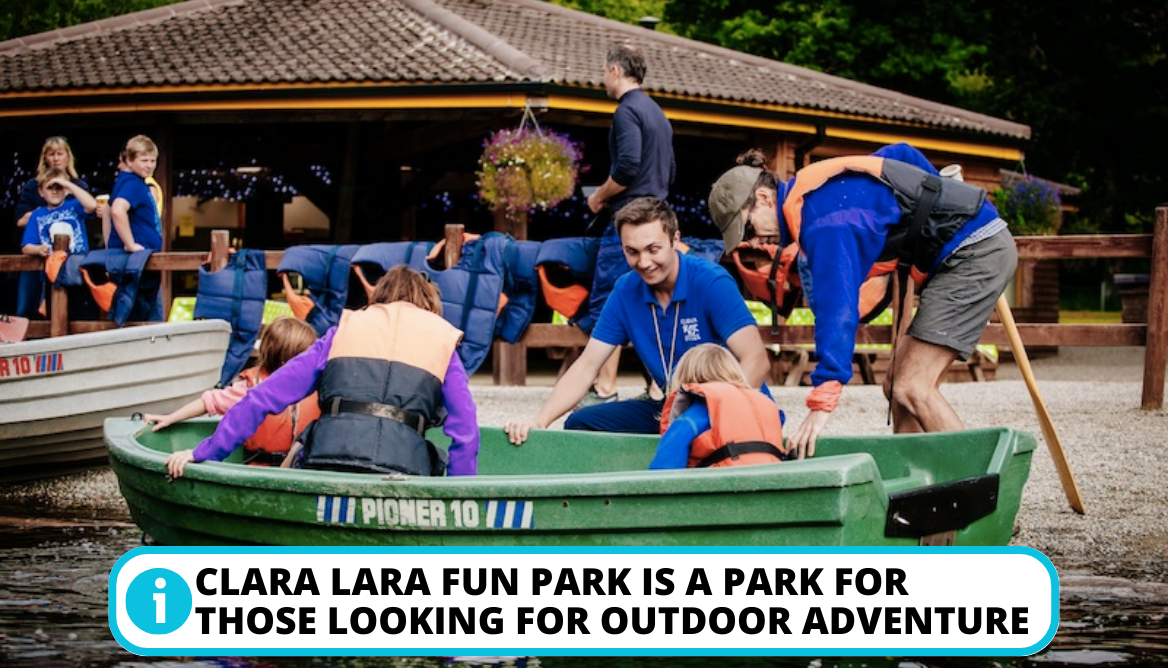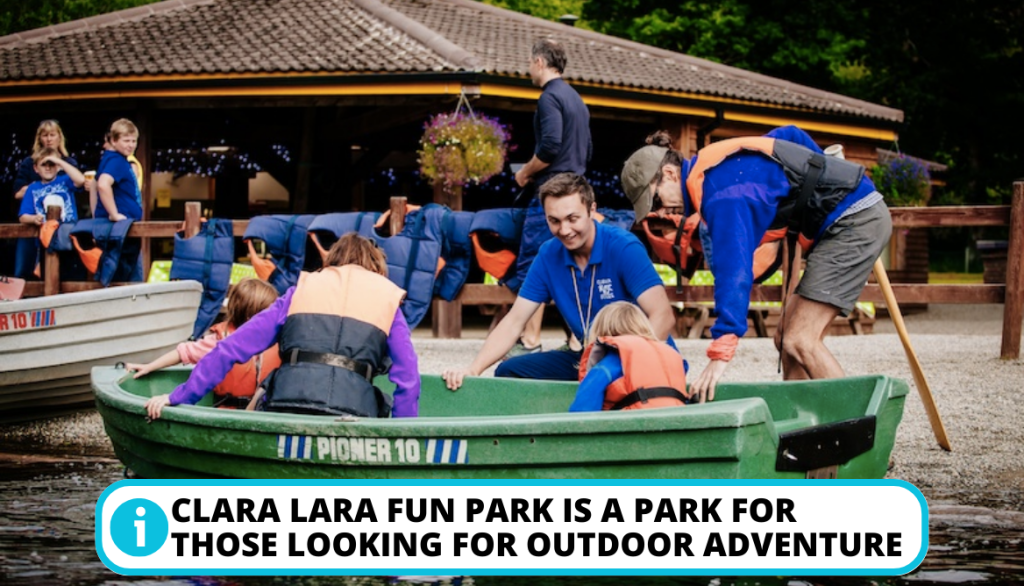 The Services they offer
The table shows the services and activities provided by Clara Lara Fun Park.
Young Children of 0–5 Years

Tweens, Teenagers, Adults, and Seniors

Gentle water play features, sandpits, slides,

mini adventure playgrounds

Water slides, rowing boats, zip lines, adventurous courses, etc.
Address
Clara Lara FunPark Rathdrum, County Wicklow, Ireland.
Pros
Wide range of outdoor adventure activities.
Natural Setting.
Family visitor attraction.
Ample Picnic Areas and Facilities.
Safe and suitable for kids.
Affordable and offers season passes.
Cons
Heavily dependent on weather conditions.
Limited Thrill Rides.
Focuses on kid-friendly activities.
3. Tramore Amusements Park
Tramore Amusement Park offers a variety of experiences for both thrill-seekers and those seeking more laid-back leisure. The park has water attractions and amusing games.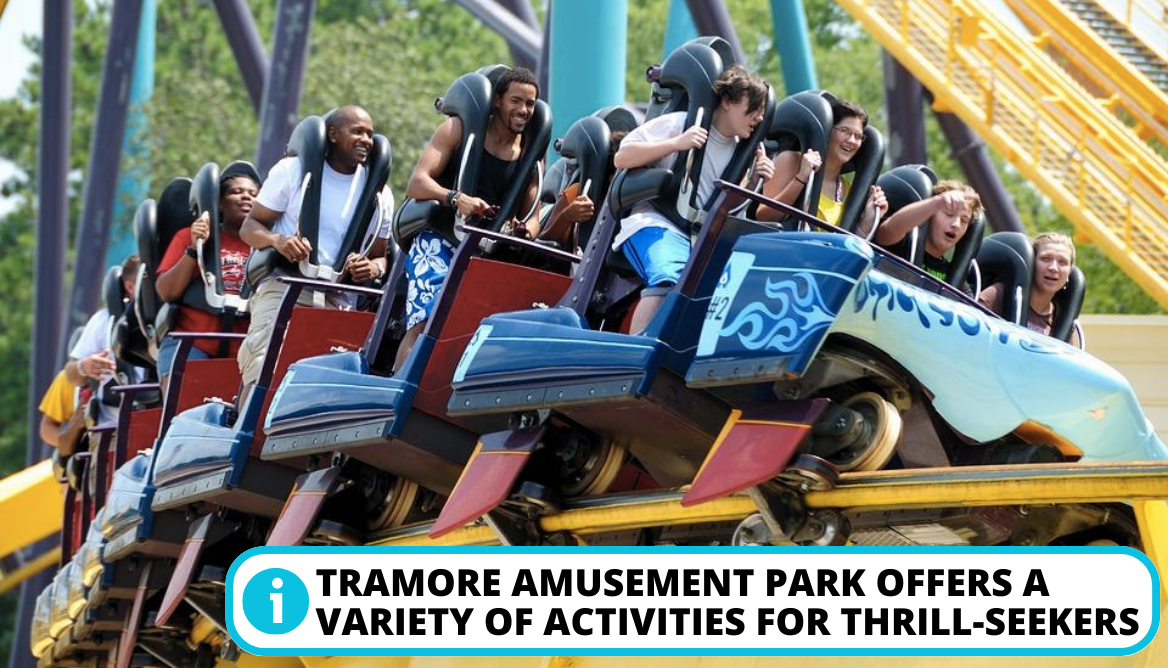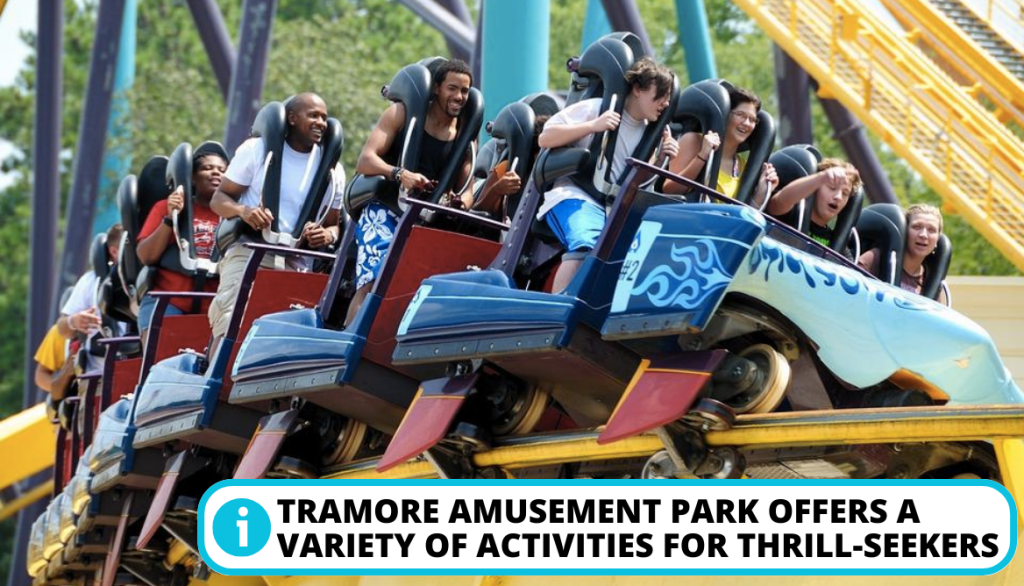 Services
Tramore amusement services are classified into activities sections which are:
Fire blasters, Water walkers, Bumper boats, etc

Mini golf, Pirate blaster

Minion slides and Crazy boots

Frisbee, SuperBowl,

Roller coasters, etc.
Address
Tramore West, Tramore, Co. Waterford, Ireland.
Pros
Wide variety of activities.
Cheap and onsite ticket availability.
Family and child-friendly.
Organizes Seasonal events.
Cons
No online booking.
No price disclosure.
4. Funtasia Theme Park
Emerald Isle's Funtasia theme park is an adventure park with all attractions indoors and geared toward all age groups.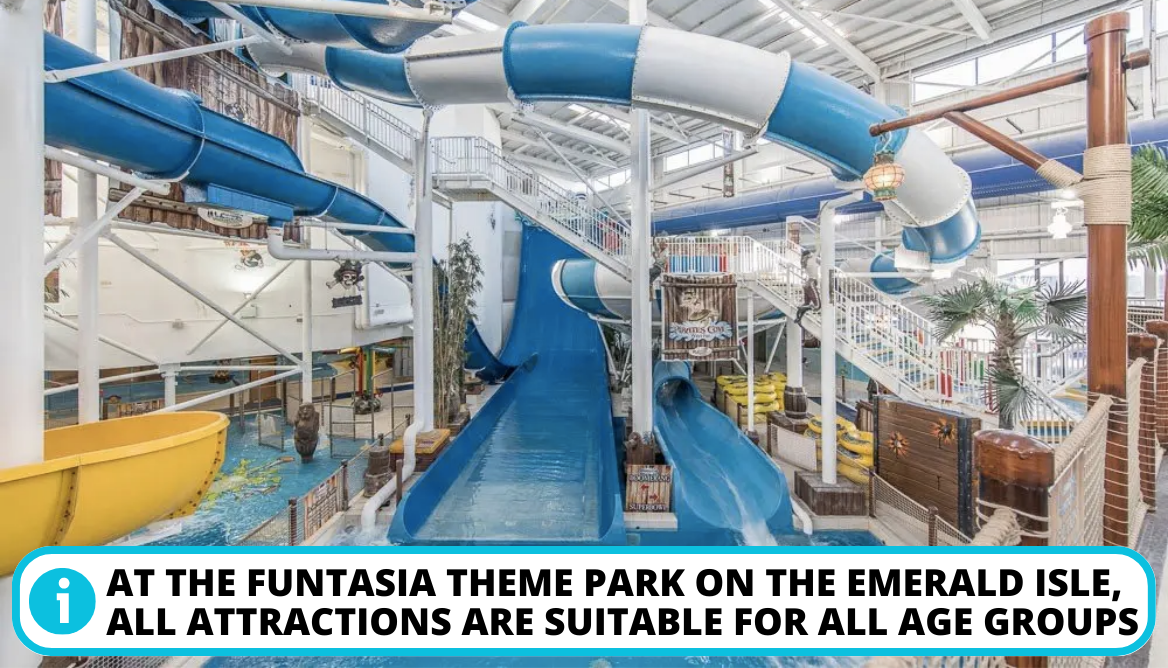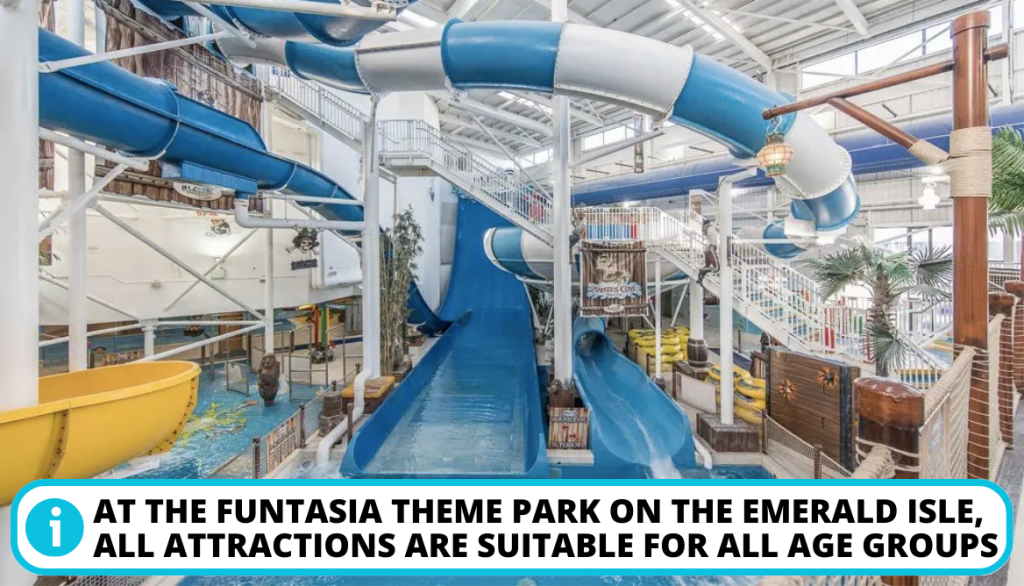 There is a pirate adventure park in Funtansia, often known as the pirate cove waterpark. You can enjoy more than 200 different water-based activities with your family. Everyone can find something to like!
Fantasia Services Options
More than 15 different attractions, featuring the popular Skyclimb aerial assault course, Ferris wheels, Bowling Alley, Pirate's Cove waterpark, etc.
| | |
| --- | --- |
| | |
| Waterpark, Play Area, Eureka, Arcade, Mini Ferris wheel, etc. | Crazy Golf, Bowling, Skyclimb, Twin Zipline, etc. |
As part of their special event coverage, they offer several packages for things like birthday celebrations.
Address
Funtasia Theme Parks, Unit 1, Donore Road Industrial Estate, Lagavooren, Drogheda, Co. Louth, A92 EVH6.
Pros
A broad range of attractions.
Packages at a reduced cost for large groups and school tours.
Indoor theme park without interruptions by weather conditions.
Provide accessibility for those with disabilities.
Competitive and social activity.
Suitable for all ages.
Cons
Height and weight restrictions may apply to some activities.
Booking online does not guarantee priority access.
Tickets must be purchased in advance.
Note: The Pirate Adventure Park is not considered an amusement park in the conventional sense. It is better to refer to it as a fantasia attraction that is also part of Westport House, a historic home and estate in County Mayo, Ireland.
5. Castlecomer Discovery Park
Castlecomer Discovery Park is an adventure and outdoor activity center located in Castlecomer, County Kilkenny, Ireland. The discovery park is situated on 80 acres of woodland and offers a range of services and activities for visitors of all ages.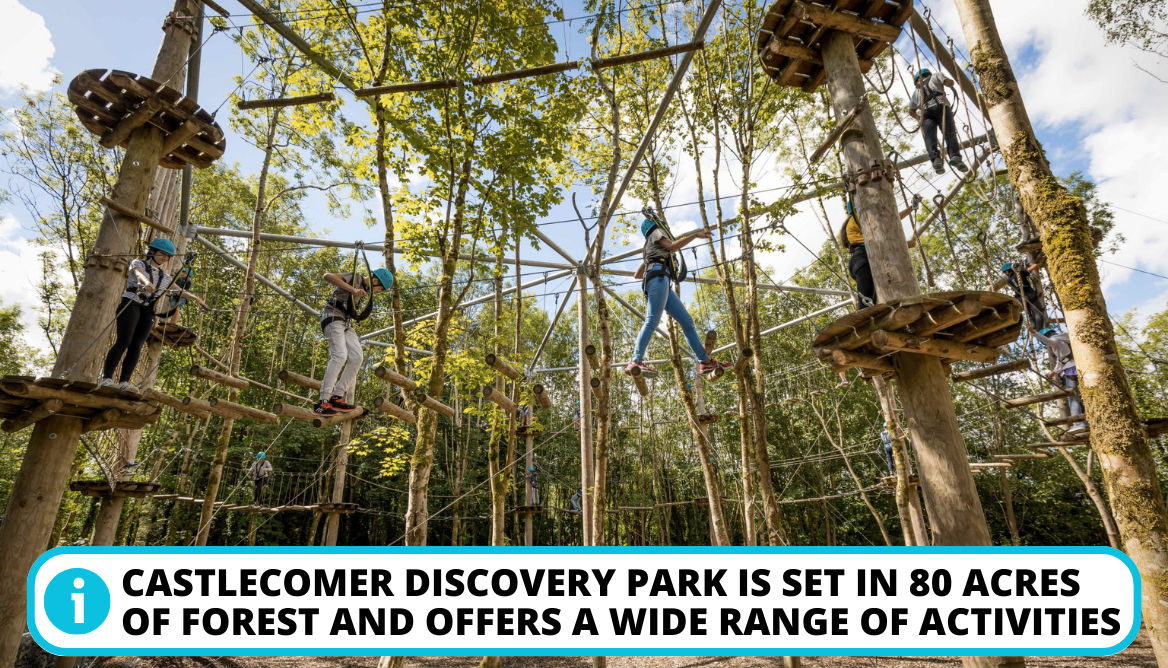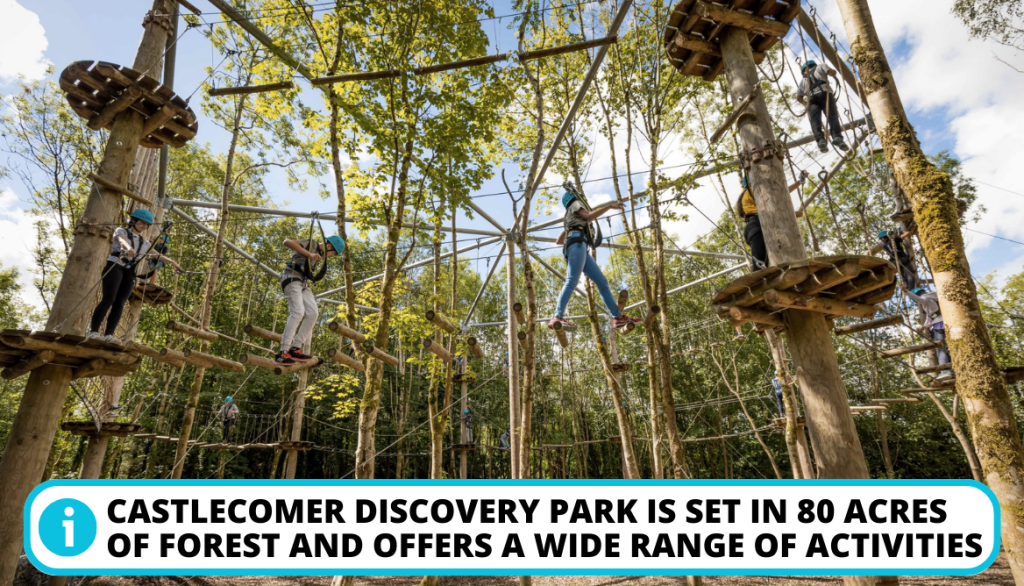 Services
Their services are more like adventure courses in the form of entertainment such as the Junior Woodland Course and Junior Orienteering Course for kids.
Additionally, there is the Coal Mining Exhibition, a historical exhibit showcasing the region's rich mining heritage that provides an exploration of a day in the life of a coal miner for people of all ages. Сhildren can also play in Timber Tumbles Playground and Elf and Fairy Village.
Young Children of 0–5 Years

Tweens, Teenagers, Adults

Climbing wall frames, Balance beams,

Map reading, etc.

Tree-Top Adventure Walk, Zipline, etc.
Address
Castlecomer Discovery Park, The Estate Yard, Castlecomer, County Kilkenny, Ireland.
Pros
Wide range of outdoor activities.
Beautiful Woodland Setting.
Educational Exhibitions.
Cultural heritage preservation.
Availability of adventure park activities.
Cons
Weather Dependency.
Limited Indoor Facilities.
Seasonal Availability.
6. Pirates Cove Adventure Park
Pirate's Cove is a popular tourist attraction located in Courtown. It is a pirate adventure park with a theme that provides a variety of activities for guests. Visitors can explore the ship, climb the rigging, and imagine themselves as swashbuckling pirates.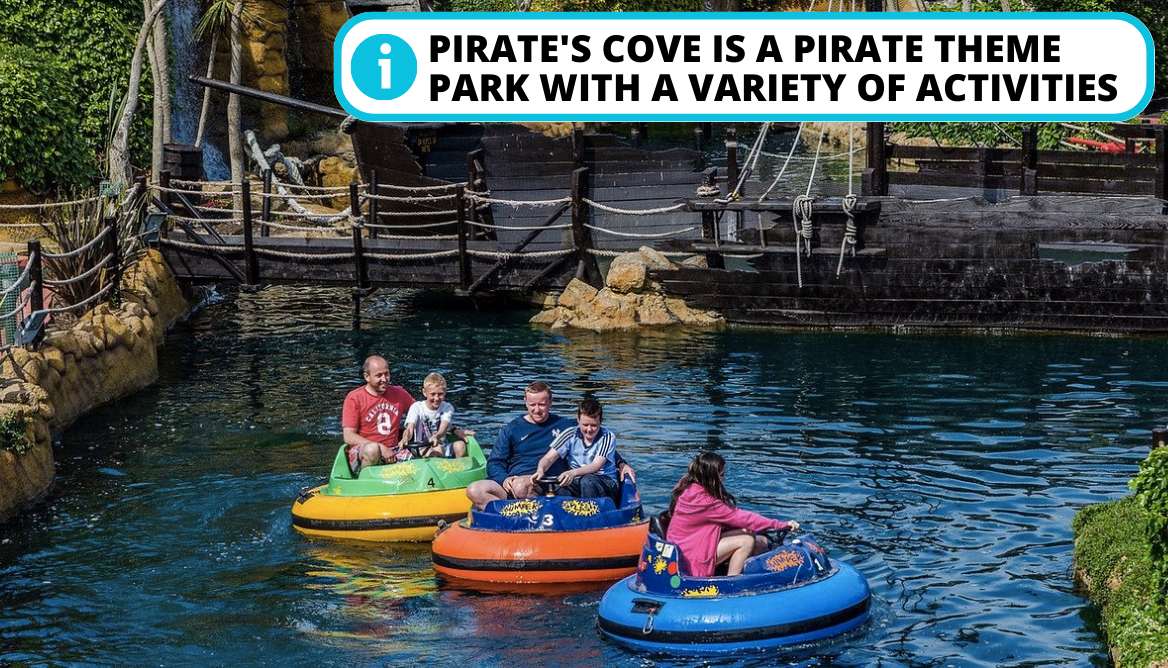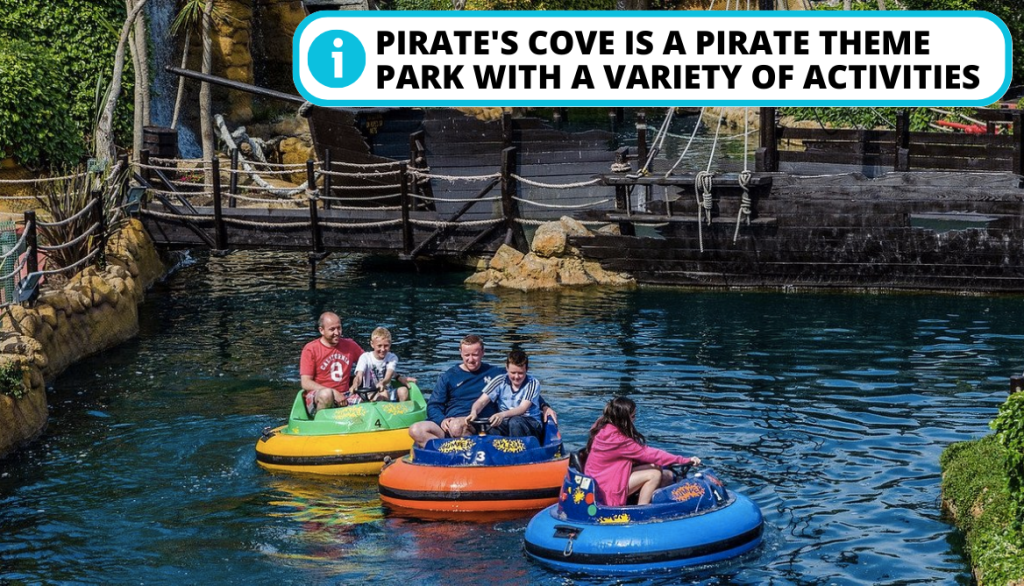 Services
Pirate's Cove caters to visitors of various ages. While specific age groupings may vary depending on the activity, generally, the services are suitable for:
| | | |
| --- | --- | --- |
| | | |
| Maze, Pirate ships, Crazy golf, Boat trips | Bouncy castles, Adventure playground | Go-karting, Adventure golf, etc. |
Address
Pirate's Cove, Courtown Harbour, Gorey, Co. Wexford, Ireland.
Pros
A diverse range of activities.
Beautiful location and pleasant settings.
Memorable Experience.
Family-oriented fun park.
It is a Pirate adventure park.
Cons
Seasonal Availability.
Weather-Dependent.
Crowds during peak times.
7. Waterworld Bundoran Adventure Park
Waterworld Bundoran is one of the best water parks located in Bundoran, Ireland. The most thrilling water slides and attractions can be found at Bundoran adventure park, where older travelers and thrill-seekers can enjoy quick rides and exhilarating sensations.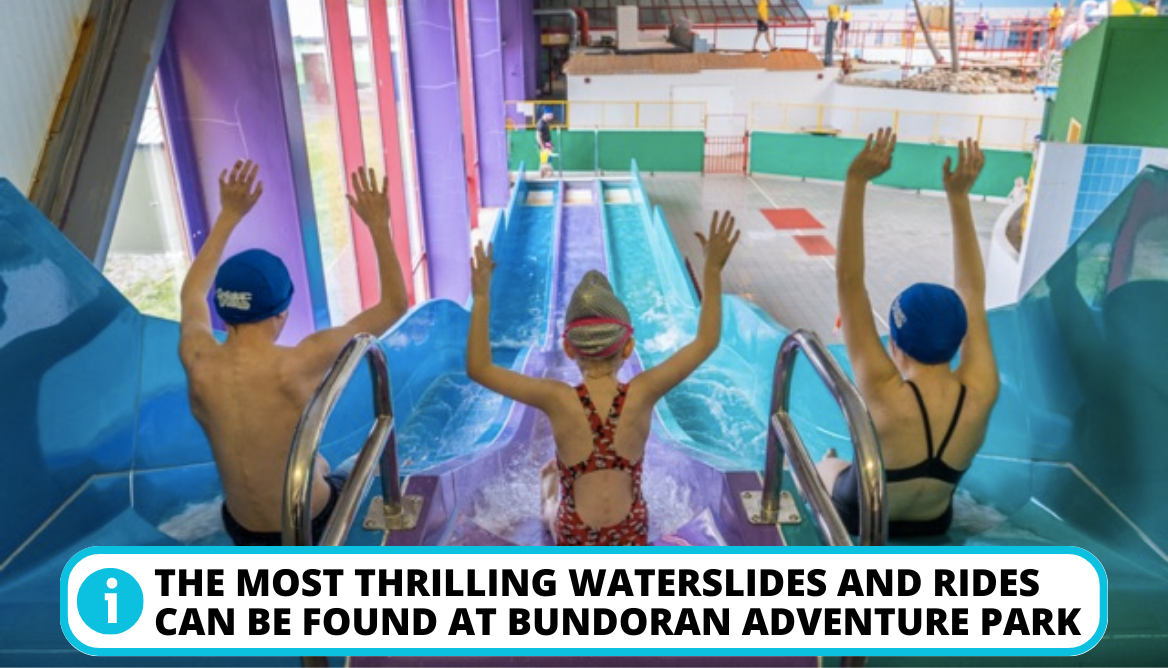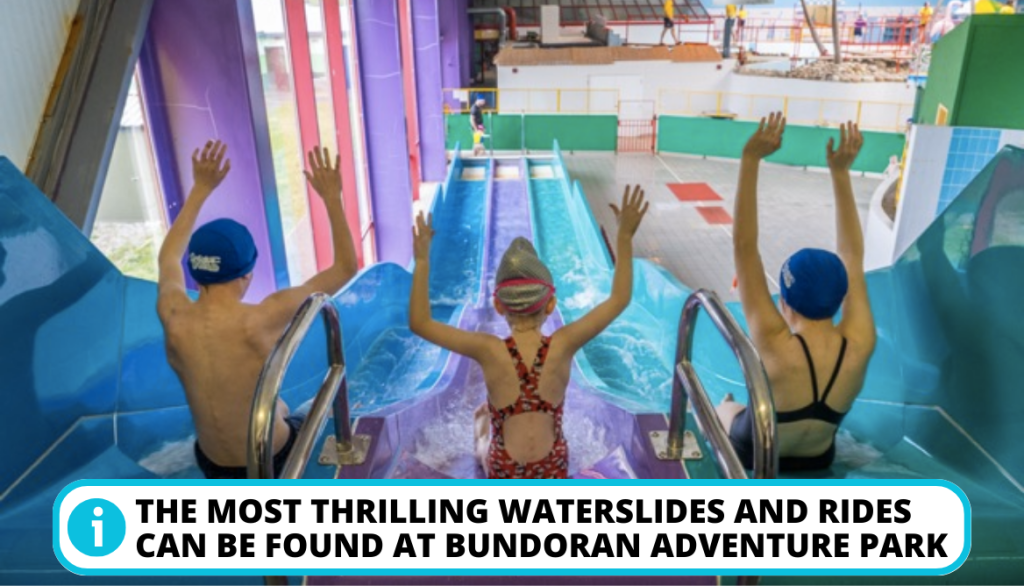 Services
Waterworld Bundoran provides a special area for toddlers with shallow pools, kid-sized slides, and interactive water features.
There are slides and attractions ideal for the elderly as well as families, offering a variety of exhilarating experiences for all ages. The table below classifies other activities based on age.
Older Children,

Teens, Adults

Splash pads and water play

Wave Pool, Lazy River, Flume Rides,

Aqua Volcano

Speed Slides, Thrilling rides

and attractions
Address
The Promenade, Bundoran, Co. Donegal, F94 A97F, Ireland.
Pros
Various forms of entertainment.
Beautiful coastal views.
Best family visitor attraction.
Outdoor water park.
Child-friendly activities.
Cons
Crowded during peak hours.
Limited activities due to the weather.
Tips For Finding the Best Theme Parks in Ireland
When it comes to finding the best theme parks in Ireland, conducting thorough research and considering various factors can help you make an informed decision. So, let's dive into the essential advice for finding the perfect theme parks for your adventure in Ireland.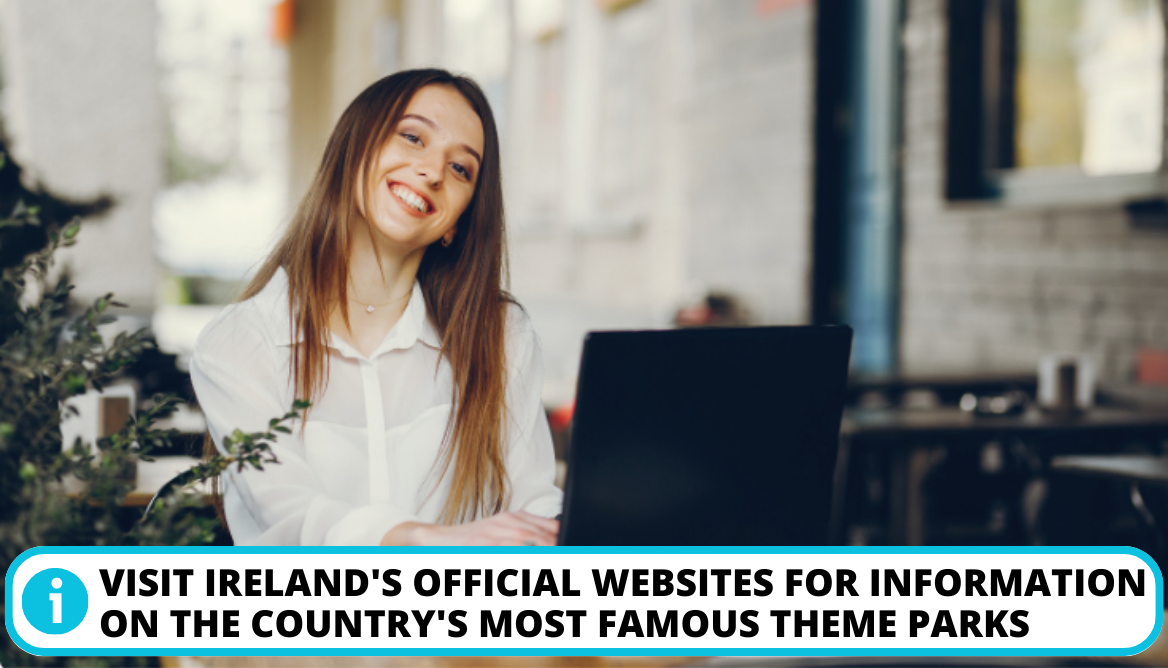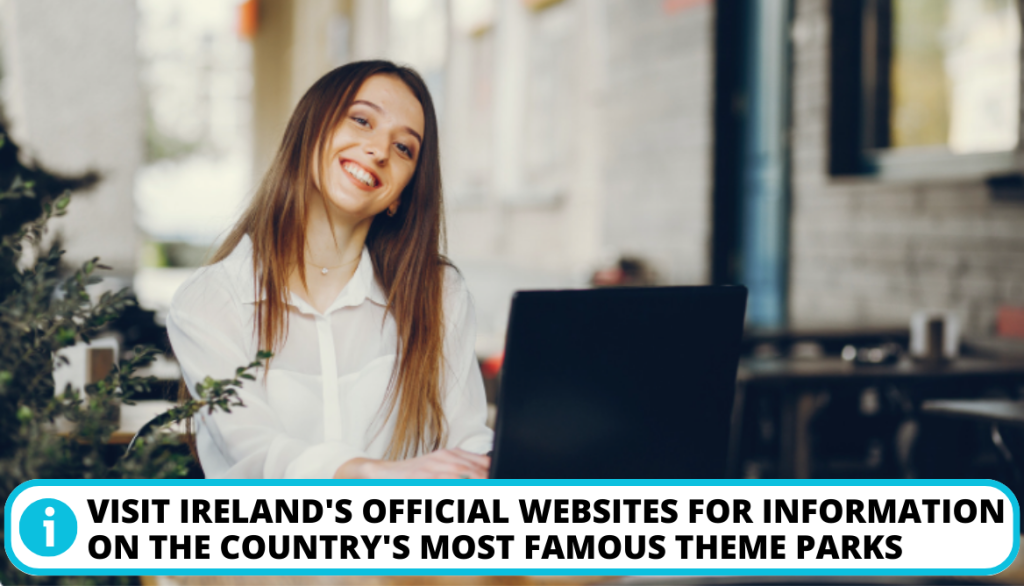 Look for websites dedicated to the best theme parks and read reviews from visitors.
Visit Ireland's official tourism websites, as they frequently offer details on the most well-known landmarks and theme parks in the nation.
Decide which parts of Ireland you intend to visit, and then research whether any theme parks are located there.
Verify that the theme park has a variety of activities and rides that are appropriate for your age and interests.
Give preference to theme parks with attention to safety precautions, clean, well-kept grounds, and frequent inspections of their rides and attractions.
Find out if the theme park hosts any special events, performances, or seasonal activities that might enhance your visit.
Consider the accessibility of the amusement park, especially if you have any special needs or are taking young children or elderly people with you.
Verify whether the adventure park has services like restaurants, restrooms, and parking areas.
Compare ticket costs and offers of the best theme parks you view online before visitations.
Consult with friends, relatives, or other tourists who have been to Irish theme parks for advice on the top theme parks there.
The Pros And Cons Of Visiting A Theme Park In Ireland
There are many benefits and drawbacks of visiting theme parks in Ireland either indoor or outdoor adventure parks. Let's explore the pros and cons before reaching a conclusion.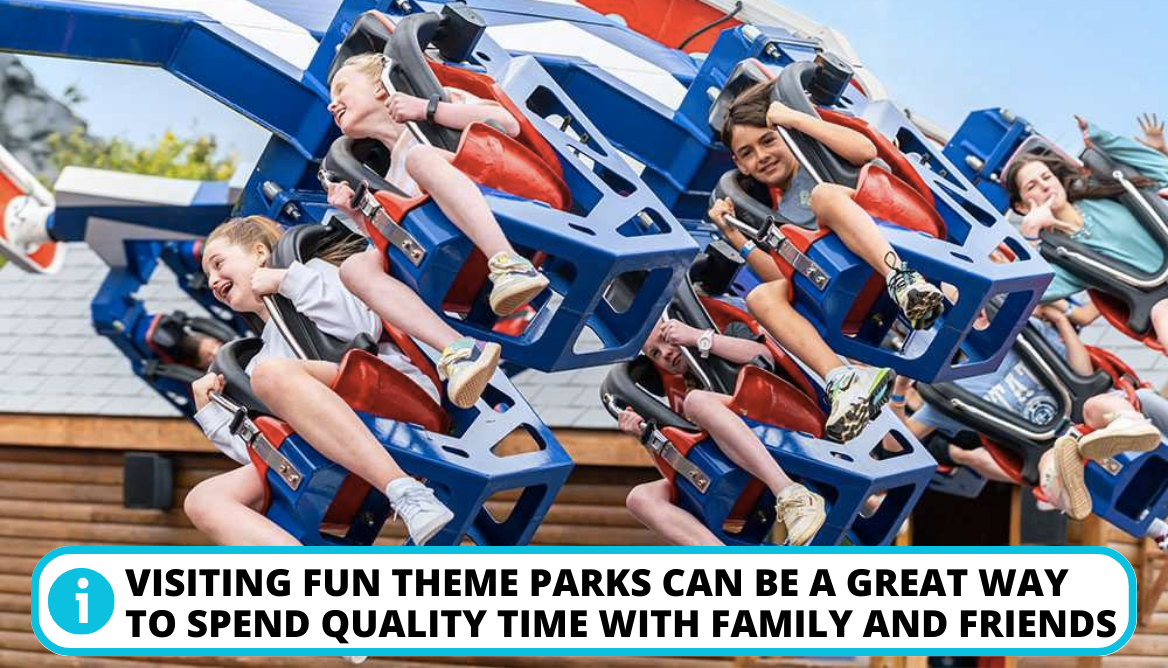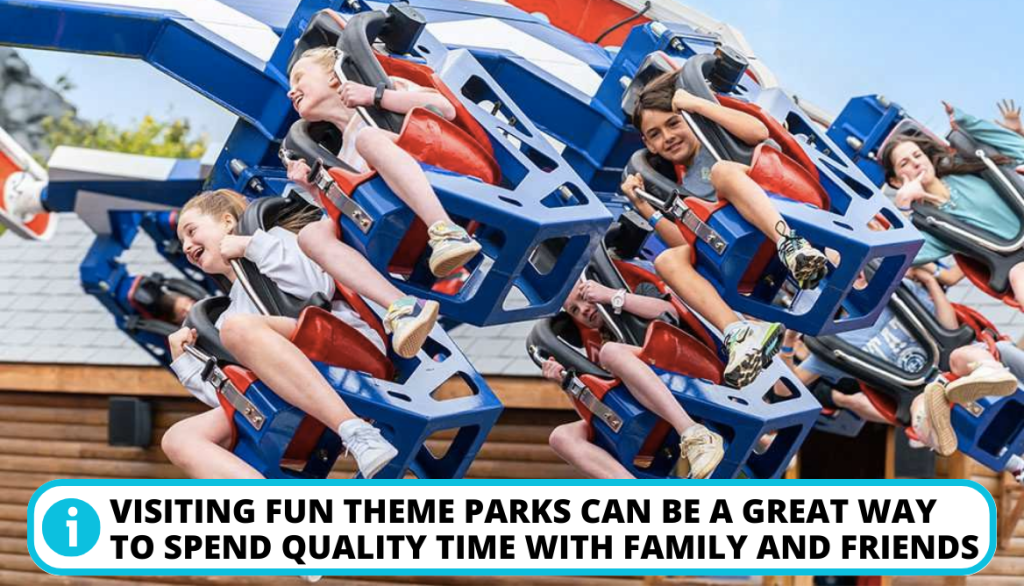 Pros
Firstly, Ireland's theme parks offer a thrilling and enjoyable experience for people of all ages.
Amusement parks create a memorable experience as you appreciate the scenic beauty while also enjoying the park's attractions.
Some theme parks in Ireland include educational components in their attractions so that guests can discover history, science, and nature in a fun and interactive way.
Many theme parks in Ireland organize special events and seasonal festivities throughout the year.
An amusement park can foster a sense of community and provide opportunities for socializing.
Visiting fun theme parks can be a great way to spend quality time with family and friends.
Cons
One potential drawback of visiting a theme park in Ireland is the unpredictable weather.
Theme parks can be crowded, especially during peak seasons or holidays.
Long queues are common for popular rides and this can result in waiting times that may detract from the overall experience.
Visiting a theme park in Ireland can be expensive, especially when factoring in entrance fees, food, parking, and additional expenses.
FAQ
Where is Disneyland in Ireland?
Disneyland Resort Ireland is situated in Dublin, Ireland's Balbriggan County at M1 Business Park, Junction 1, M1 Motorway.
What is the biggest theme park in Ireland?
The biggest theme park in Ireland is Tayto Park, located in Ashbourne, County Meath and It spans over 55 acres.
How many roller coasters are there in Ireland?
Ireland currently has 8 roller coasters, with Europe's Largest Wooden Rollercoaster being the largest of them all and located in Emerald Park.
Does Ireland have any amusement parks?
Yes, there are a number of amusement parks in Ireland. Some of them are Tayto Park, Funtasia Theme Park, and Pirates Cove Adventure Park.
Conclusion
Location, attractions, amenities, and cost should all be taken into account when choosing an Irish Adventure park. Additionally, visiting the seven parks on this list can offer a variety of exhilarating experiences, each with highlights, advantages and disadvantages of its own.
Theme parks in Ireland have something to offer everyone, whether they are looking for excitement, family-friendly excursions, or an immersive narrative.
Which activities would you enjoy if you visited Ireland's adventure parks? Leave your answer in the comment section. Thanks for reading.