Happy Wayfarer is reader-supported. When you buy through links on our site, we may earn an affiliate commission.
France has some of Europe's best attraction sites, like the Eiffel Tower, the Louvre Museum, and the Palace of Versailles. Apart from the common destinations, you might find theme parks in France amusing. Read on to discover some national amusement parks and why they attract millions of visitors yearly!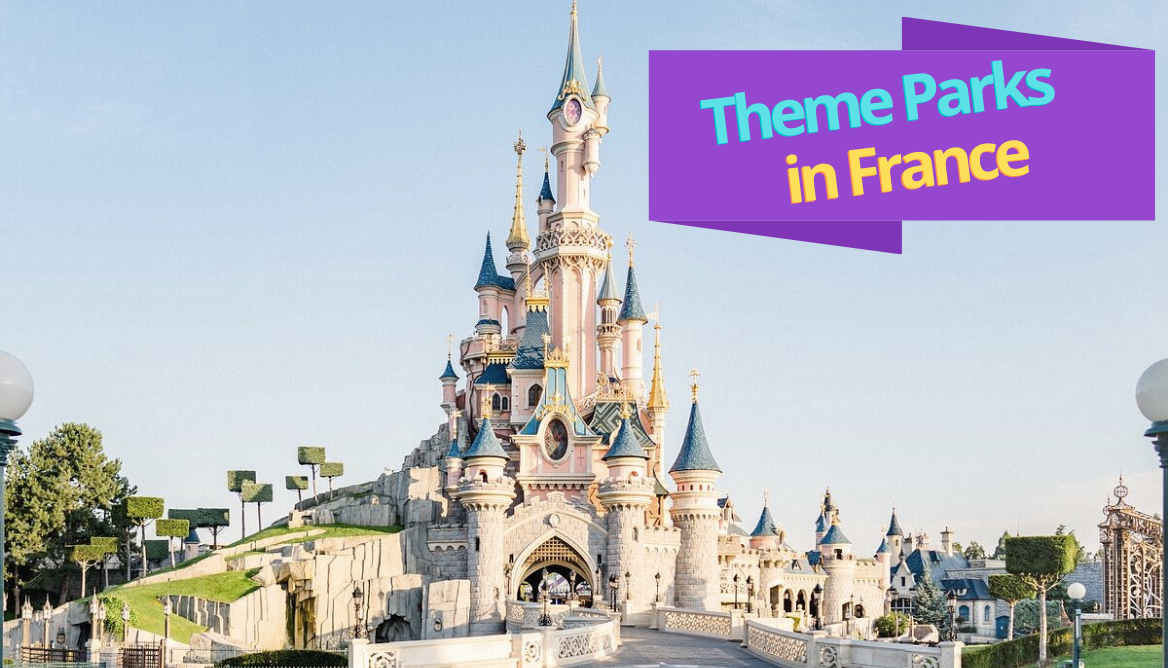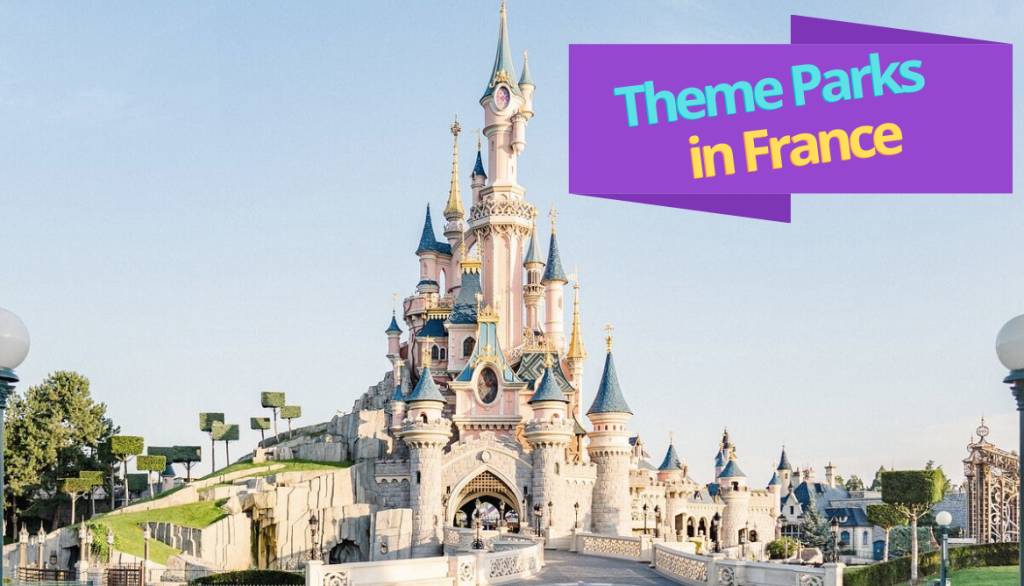 A Quick Review on France Theme Parks
There are different theme parks all around France. Some destinations are similar to renowned global destinations, such as Walt Disney studios park. Here are the top ten parks you can visit in France:
Disneyland Park,
France Miniature,
Bagatelle,
La Mer De Sable,
Dennlys Parc,
Parc Saint Paul,
Parc Astérix,
Parc Du Futuroscope,
Parc Le Bourant,
Le Puy Du Fou,
Terra Botanica.
Most of the parks mentioned above incorporate French history in their overall themes. Therefore, visiting the areas is also educational for your family and children.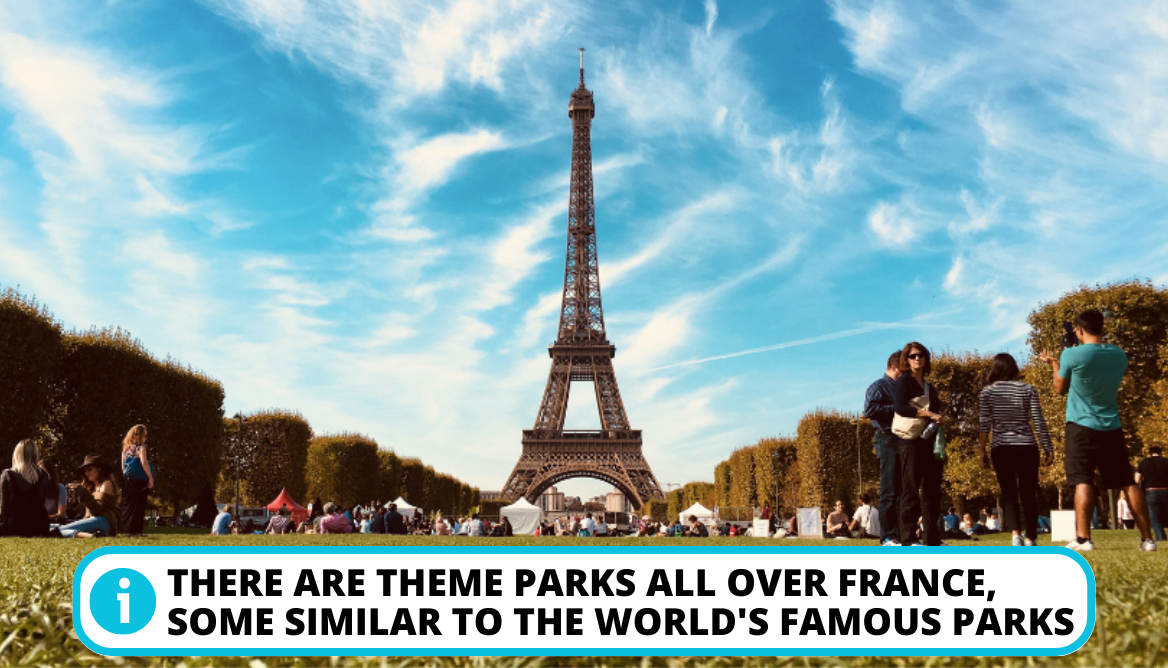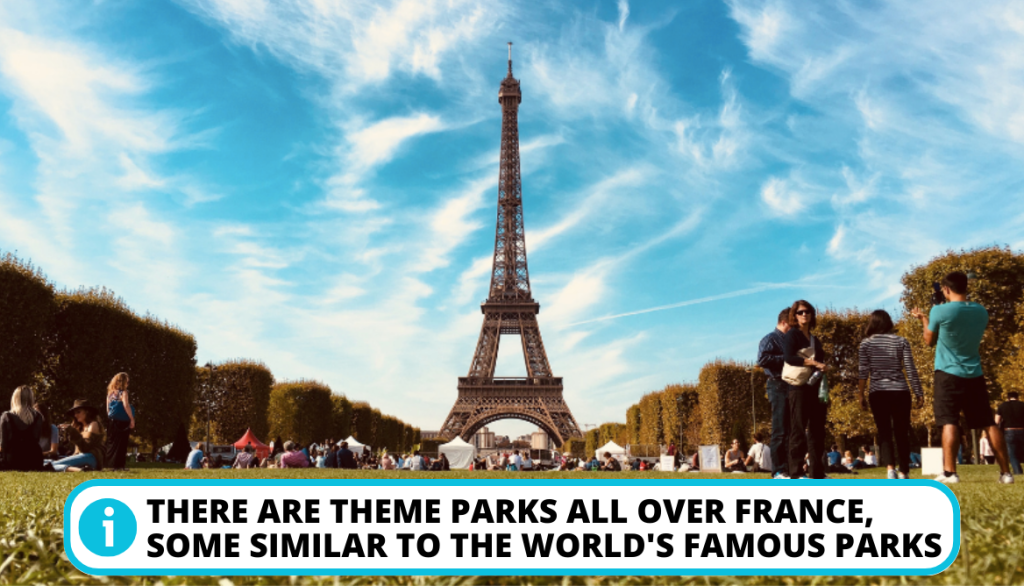 French Theme Parks You Would Love To Visit
Each amusement park in France has its unique offers. That's why it is essential to research a destination before officially booking. We have compiled a comprehensive list of the above locations to help make your decision-making process easier. Keep reading to learn more.
1. Disneyland Park
Disneyland Paris is arguably the most famous park in France, with some of the best sceneries, including roller coasters and various features available in American theme parks. Interestingly, it is different from Walt Disney Studios Park.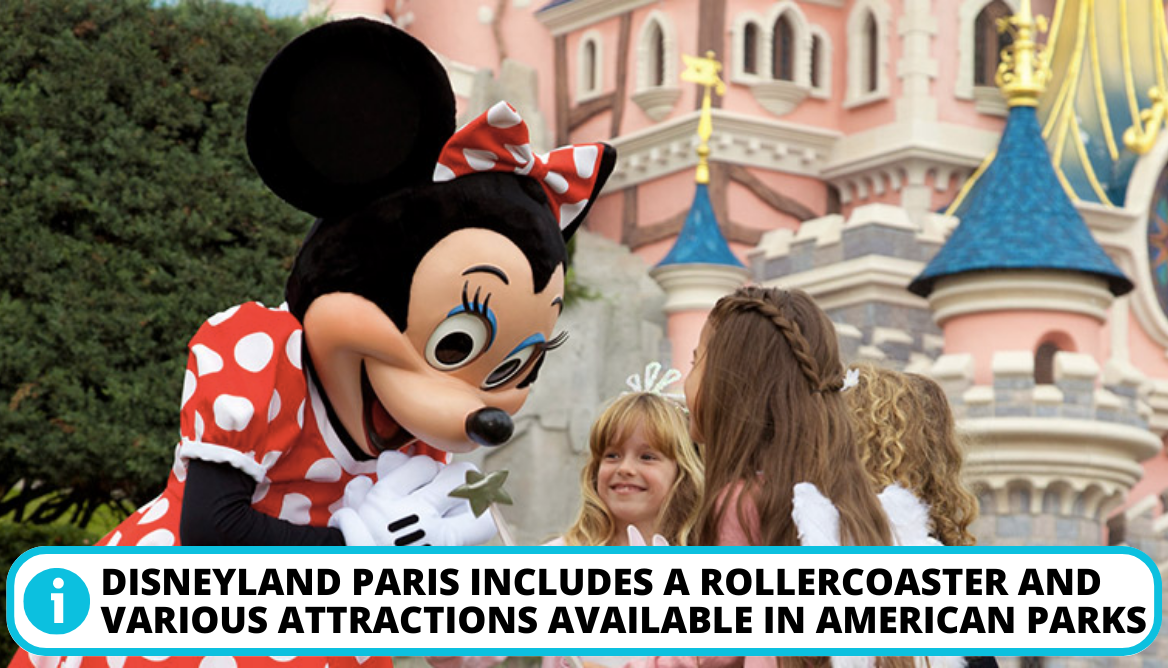 Unlike in Walt Disney Studios, where you'll find newer concepts like the Marvel editions and Ratatouille, here's what you'll experience in the French Disneyland theme park:
Classic castle structures.
Traditional roller coaster rides. Here is a video of Disneland's thrill rides.
Big thunder mountain, Phantom Manor, and the haunted house.
Here are more activities you can enjoy in the location:
Themed Disney hotels: These are related to different characters and are ideal for a whole family or date experience.
Disney characters: Numerous famous 'mascots' walk around the amusement park for a meet and greet, which can be fascinating for young kids.
Exploration during the holidays: The location is colorful on Halloween and Christmas holidays. A good example is the special Mickey Mouse lighting.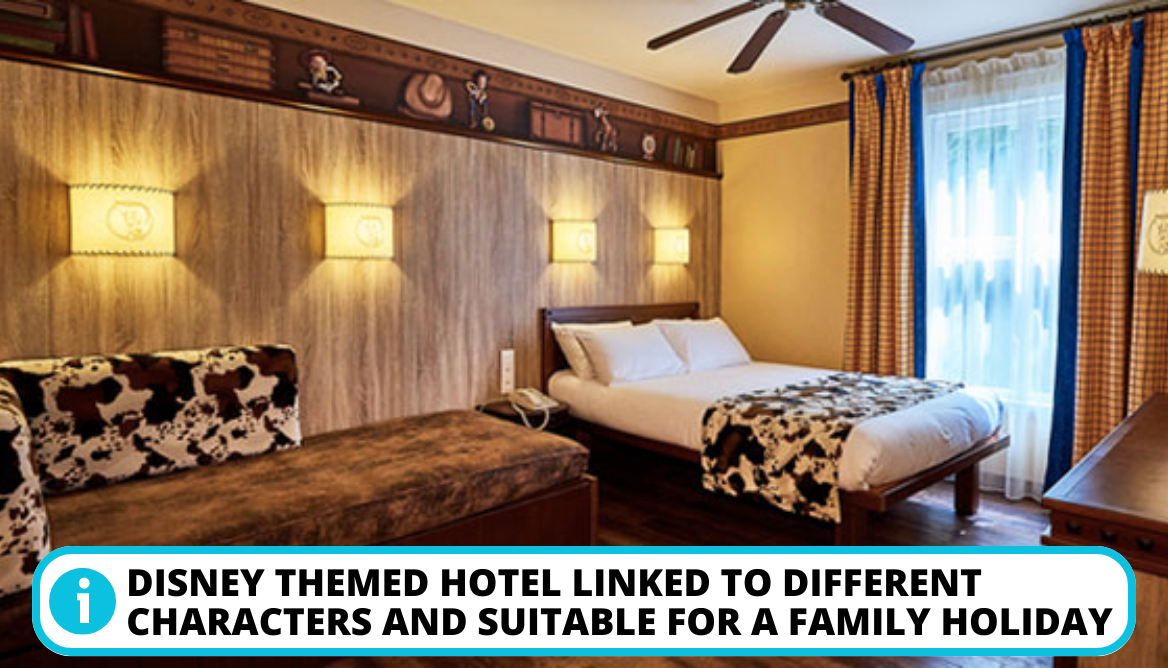 The Park's Annual Visitors
This famous and unique park usually attracts 10 million local and international tourists annually.
Disneyland And Walt Disney Studios Park Address
The French park is at Marne-la-Vallee Chessy, a 30 to 45-minute train ride from Paris. You can also try the speed train, which will take around 15 minutes. The address is as follows:
2. France Miniature
France Miniature destination allows you to enjoy various regions, mainly the country's famous landmarks like:
The French Riviera,
Eiffel StructureTower,
Mont Saint-Michel,
The Palace of Versailles.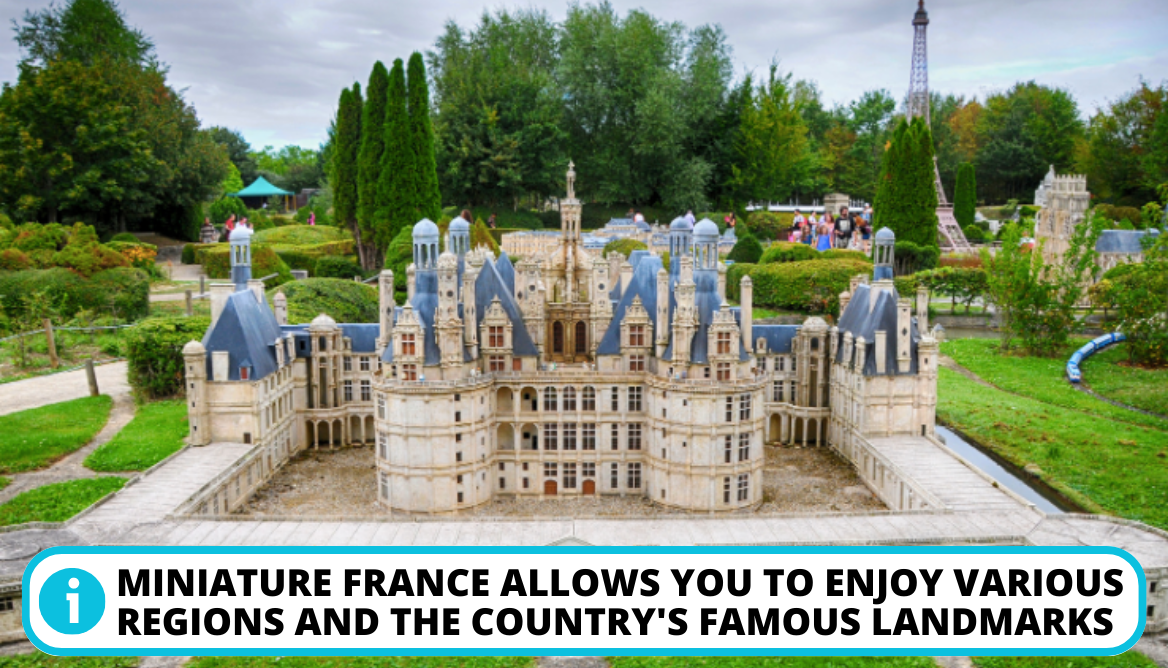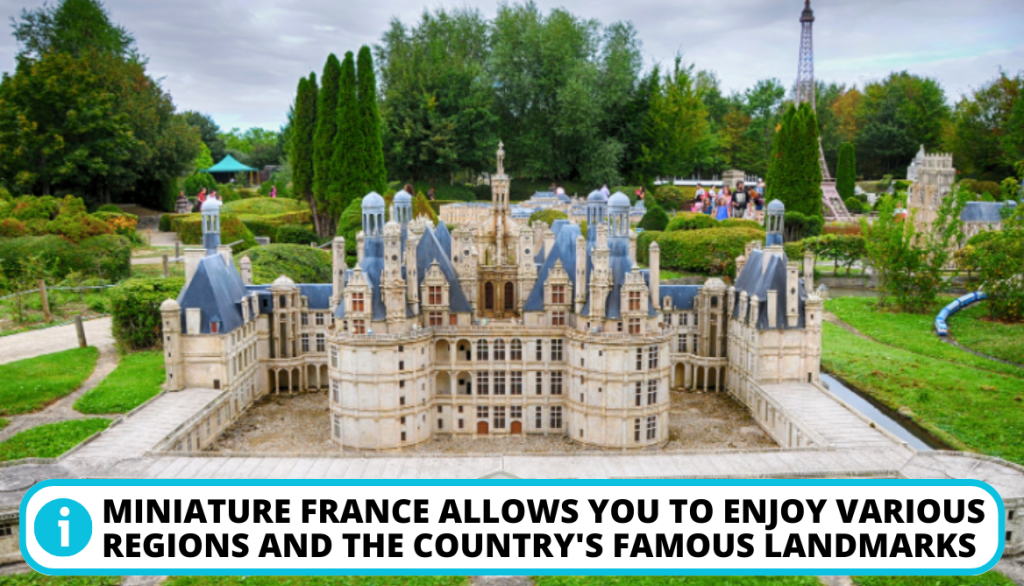 It is a considerably large region, measuring 5 ha, with over 117 Miniatures emulating the nation's iconic structures. Like Disneyland Paris, the amusement park provides fun and educational activities for all ages. You can chill or play in these areas:
Unique picnic locations and gardens if you're looking to relax.
Playgrounds, which are excellent for young ones.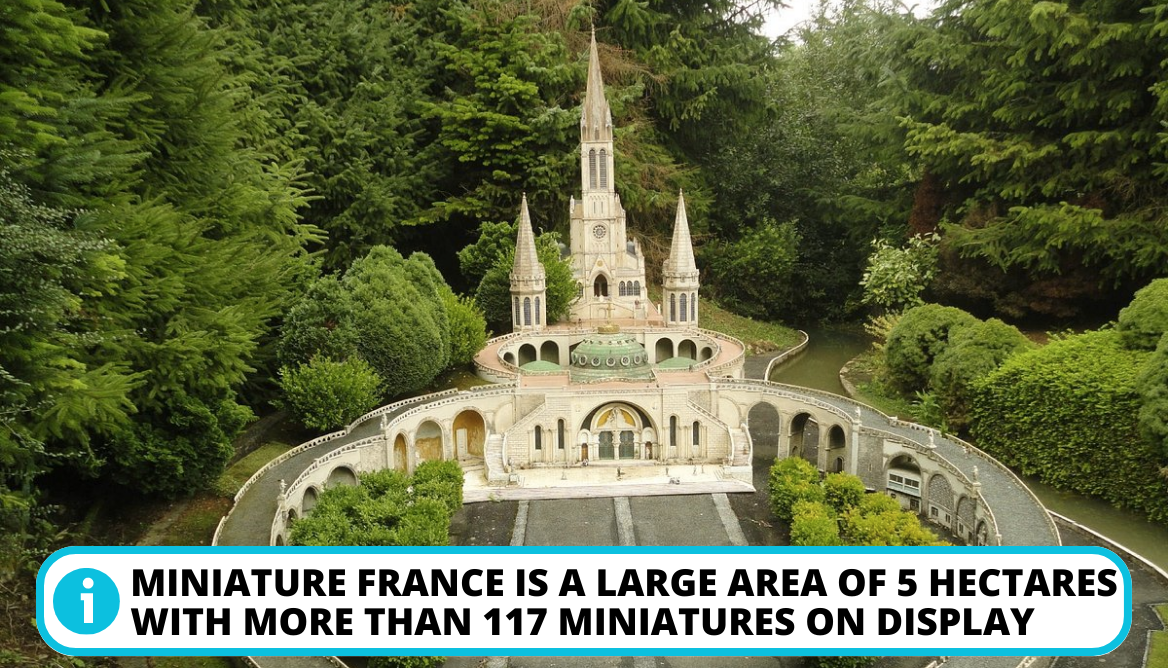 Therefore, this location helps you appreciate the French's rich history through the buildings' craftsmanship and learning ancient facts.
France Miniatures Visitors Yearly
This region normally receives over 250,000 visitors yearly.
Address To The parks
The location of the attraction site is Élancourt, near Paris.
3. Bagatelle
Bagatelle is similar to Walt Disney and Disneyland Paris but has a more modernized approach to its classic park features. It's the oldest in France, launched in 1955. In this theme park, you'll be able to enjoy the following:
Fun rides in a Canoe for the whole family.
Enjoying the Circle of Turtles.
Exhilarating Drivers.
Games in the swimming pool.
A farm with the cutest animals and insects, such as butterflies, ladybugs, and bees.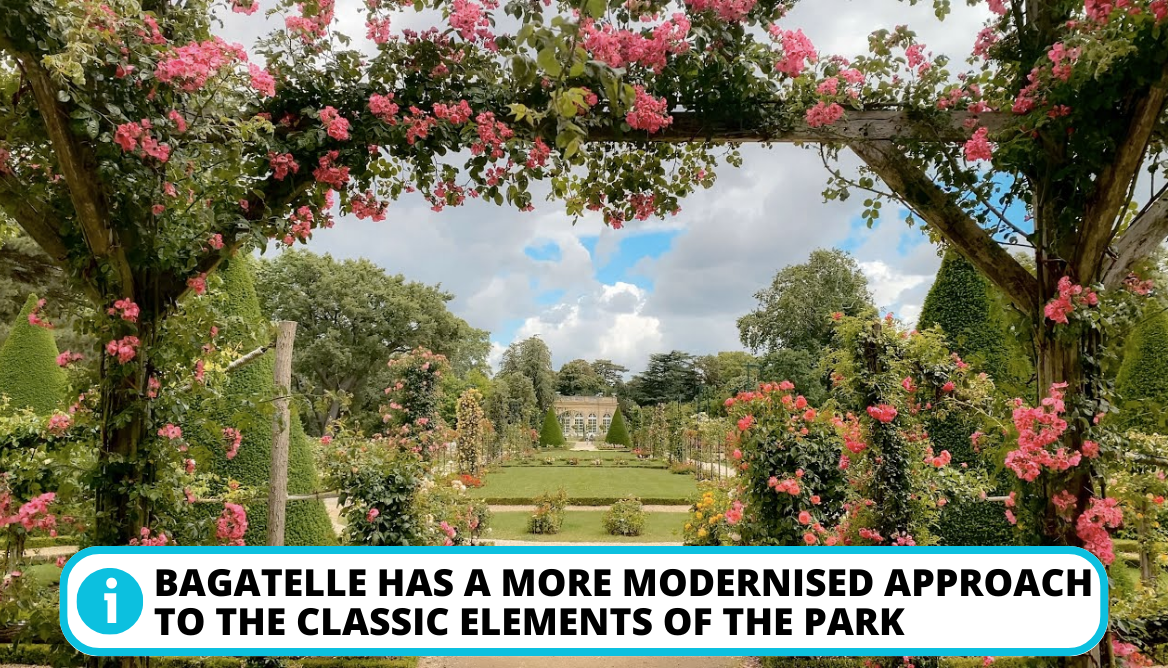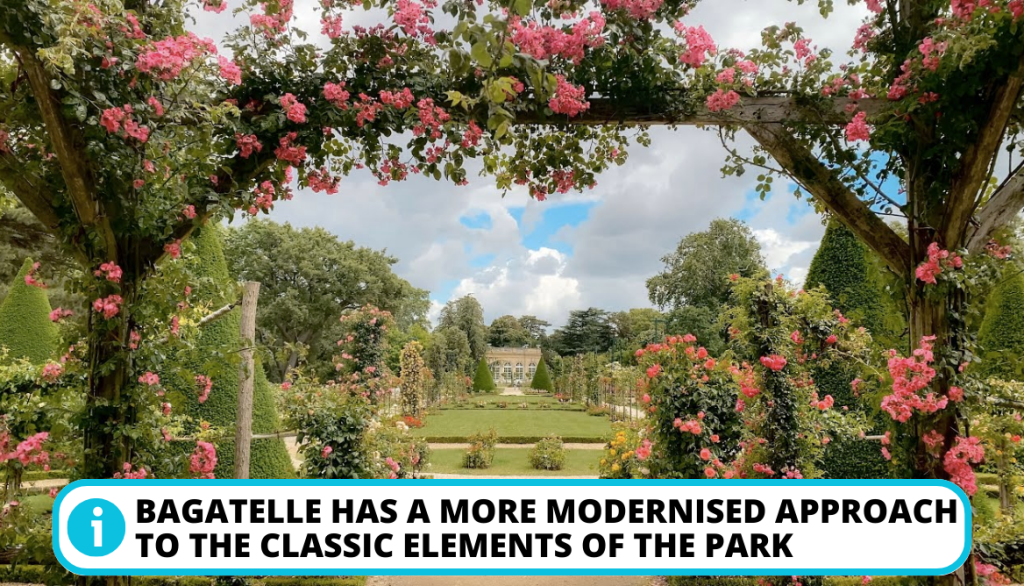 You'll additionally experience roller coasters and numerous live shows like the comical 'Crazy Show 2.0.' Here is a list of the available services and activities:
Five water slides.
Four roller coasters.
Three adventure rides.
Number Of Annual Visitors
This amusement park in France gets up to 316,000 visitors per year.
Bagatelle's Address
The area is in Paris, at the address below:
4. La Mer De Sable
La Mer De Sable is ideal for those looking to explore the 60s era. It is divided into three themed areas:
New Mexico,
Mississippi Valley,
The Colorado Canyon.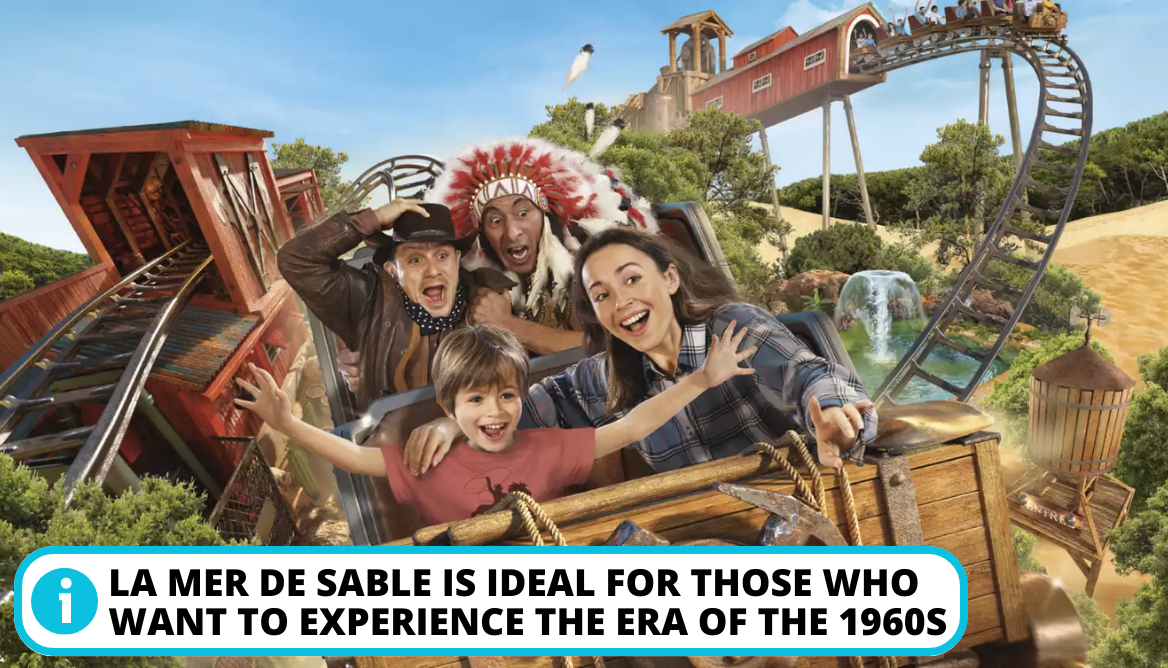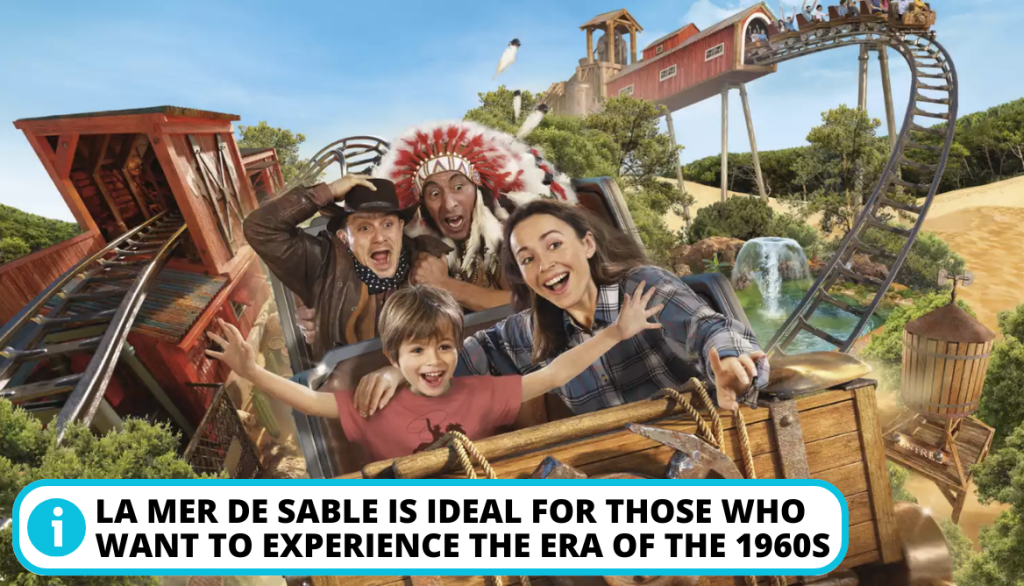 You'll notice that these areas are western based, allowing you to see the rich 20th-century history. There are several features you can explore, and they compromise different amusement park rides such as:
A splash park and extended Zip lines for an additional fee.
Children can enjoy an ATV ride if older than 7.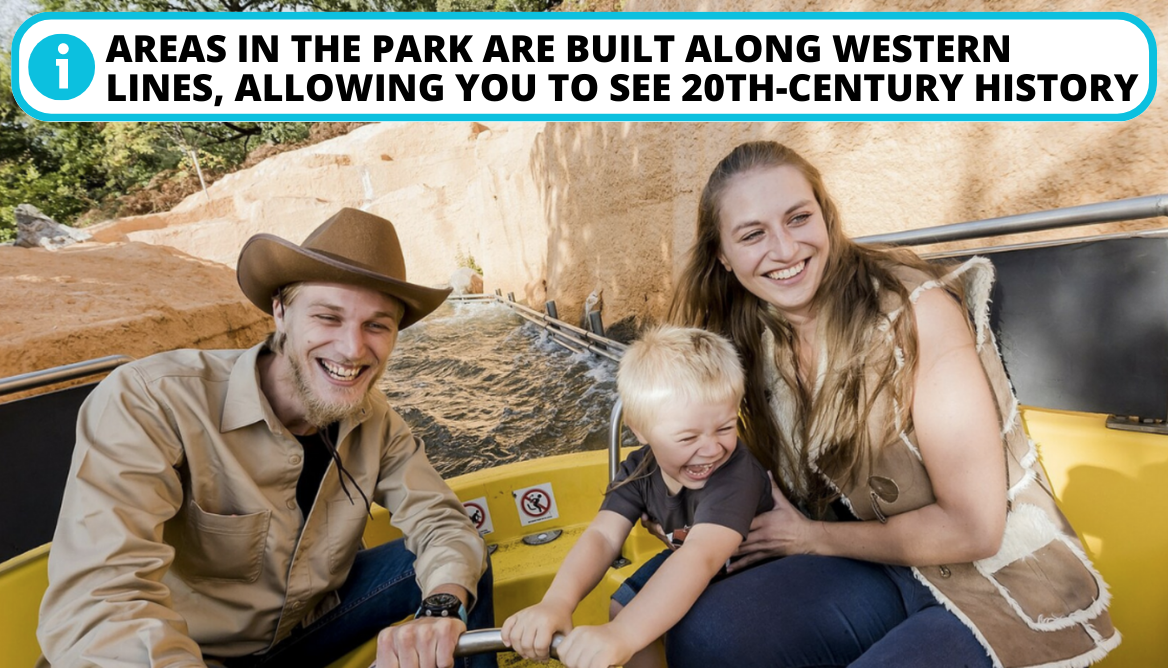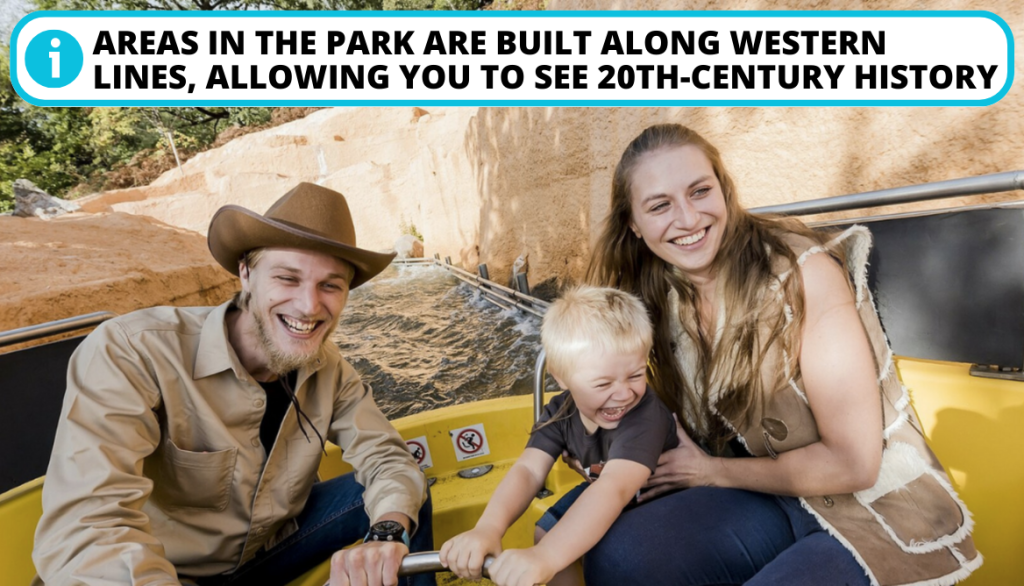 If you want to relax, there are various shows for adults and kids at the train tracks with enactments of medieval times performances. Moreover, you can try the different foods and restaurants offering some of the best French delicacies.
La Mer De Sable Annual Tourists
La Mer De Sable, just like Disneyland Paris, is quite popular, receiving 385,000 local and international visitors yearly.
The Address
You can find the location at this address:
5. Dennlys Parc
Like Le Puy Du Fou, this park is one of Europe's most popular theme parks for its rich culture and history. Here are some of the region's historical facts: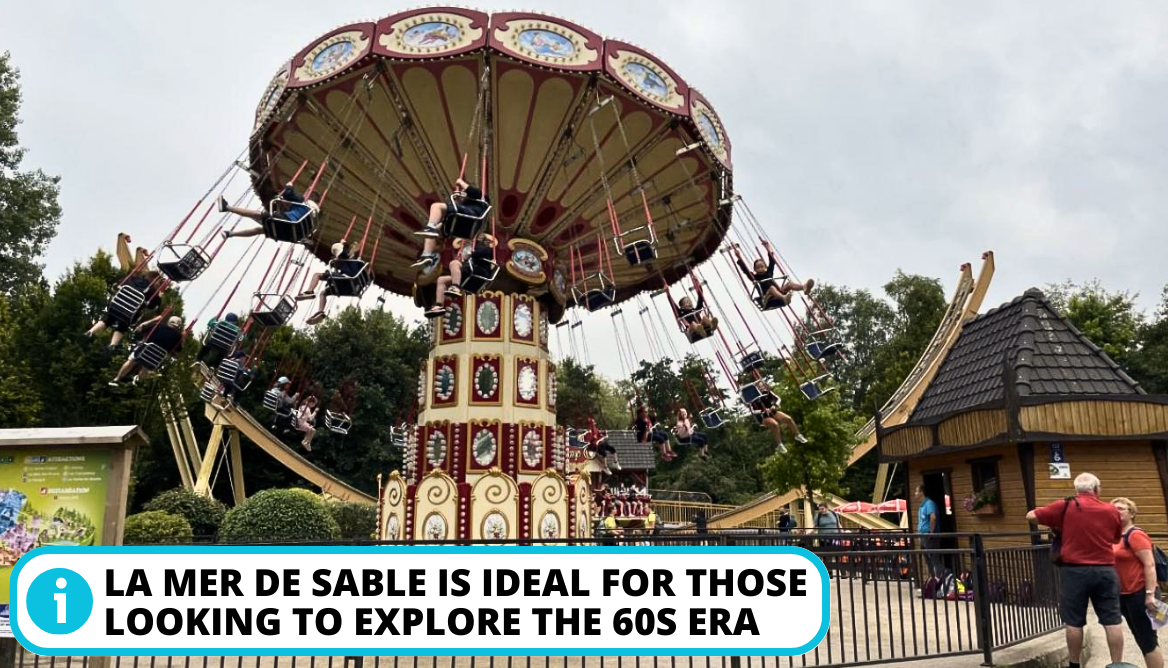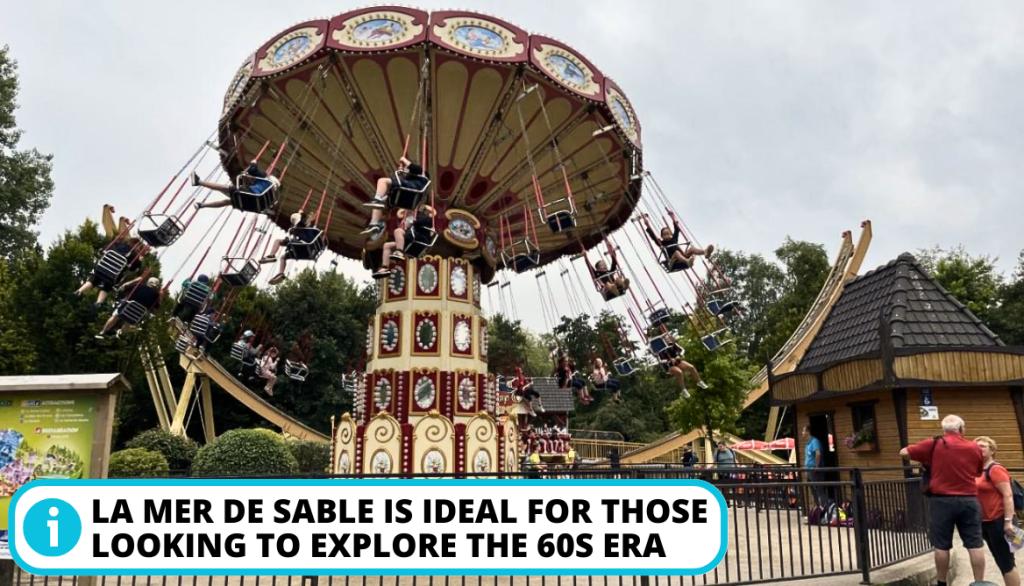 It is associated with Mr. and Mrs. Crunelle. The couple accrued the region in 1983, slowly making it the beautiful amusement park known to be today.
It was initially named "Le Moulin de la Tour" before being renamed Dennlys Parc in 1997.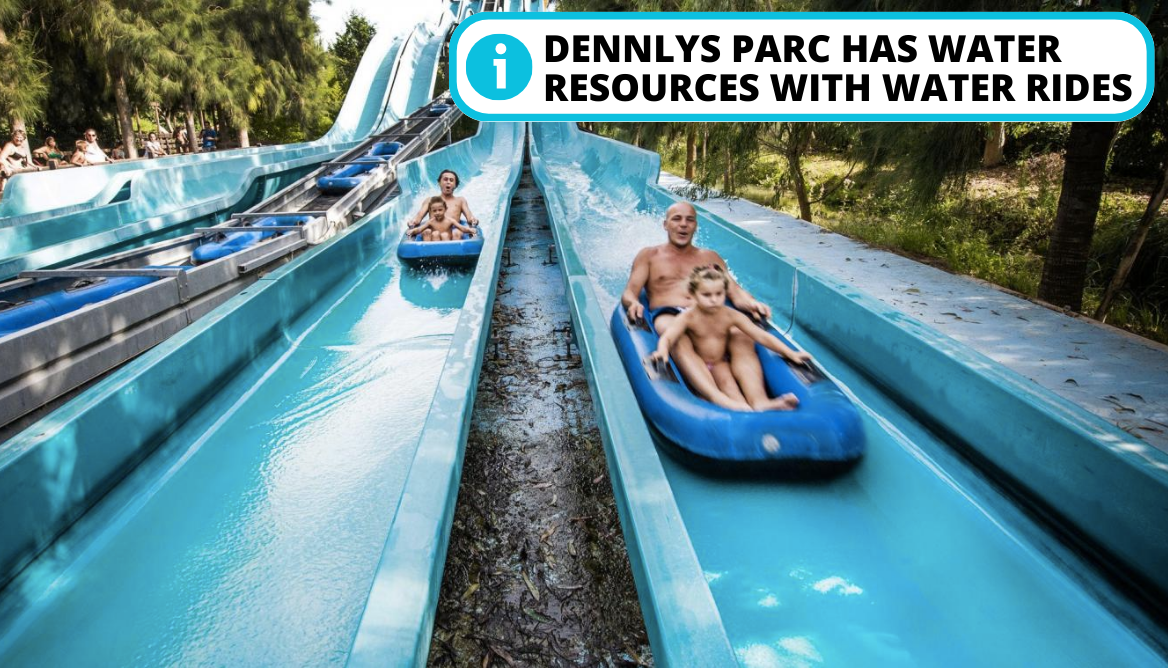 The area has water resources with:
Water rides.
The old water mill design.
Unique classical structure.
Yearly Visitors
The average number of annual tourists is 230,000.
Dennlys Parc Address
Dennlys is found in Northern France, Dennebrœucq.
6. Parc Saint Paul
Parc Saint Paul is another top theme park with modern entertainment and educational features, like Walt Disney Studios Park. It has numerous classical sites, similar to Disney parks.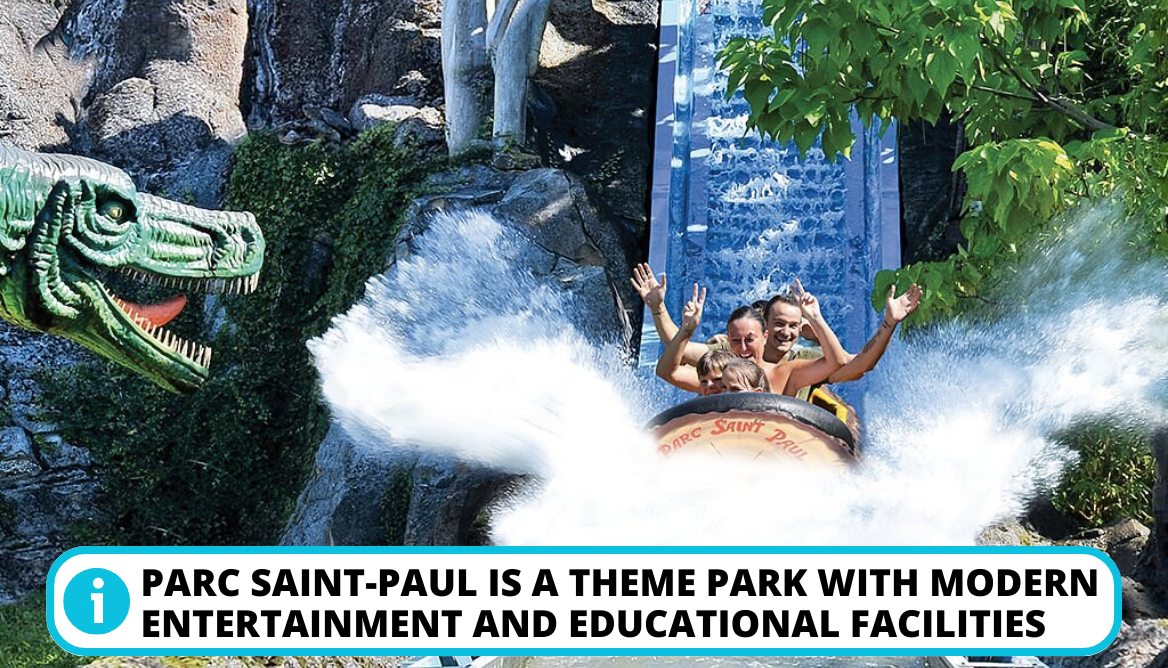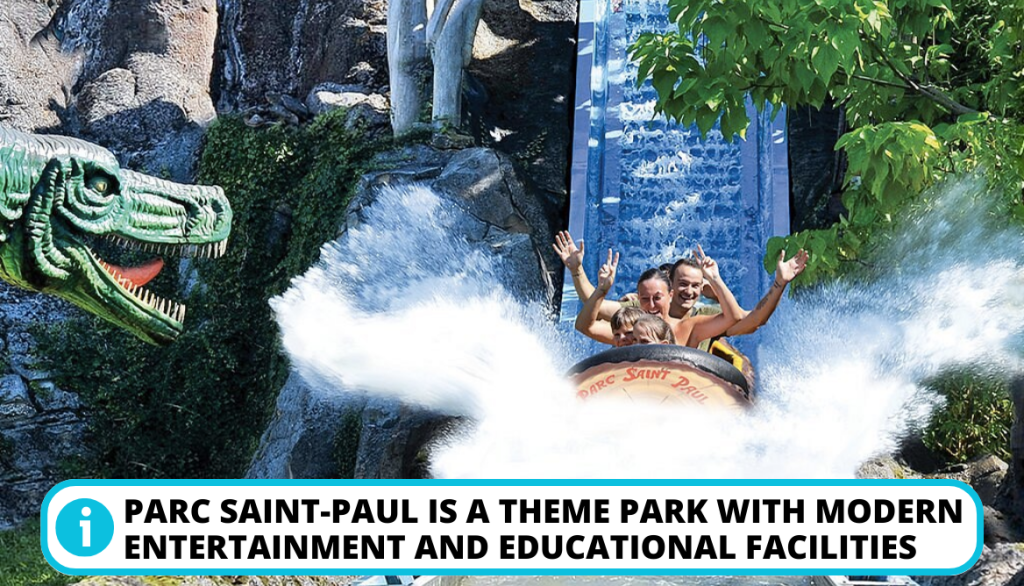 There are 40 attractions suitable for both younger kids and adults, for example:
Adrenaline Junkies can opt for the 5 roller coasters comparable to those in bigger theme parks.
You can also catch unique shows in the green screen spaces. Also, before enjoying a show, visit the fast food joints or some classical food sections.
The green screen section is near a water body where you can ride slowly across the Mississippi.
Parc Saint Paul Visitors
The theme park attracts over 373,000 individuals yearly.
Parc Saint's Address
Like Disneyland Park, it is a few kilometers from Paris, in the following exact location.
7. Parc Astérix
Parc Asterix and Disneyland Paris are voted one of the most amazing theme parks in the continent for a reason. It comically imitates the rich Roman history via Asterix's analogy.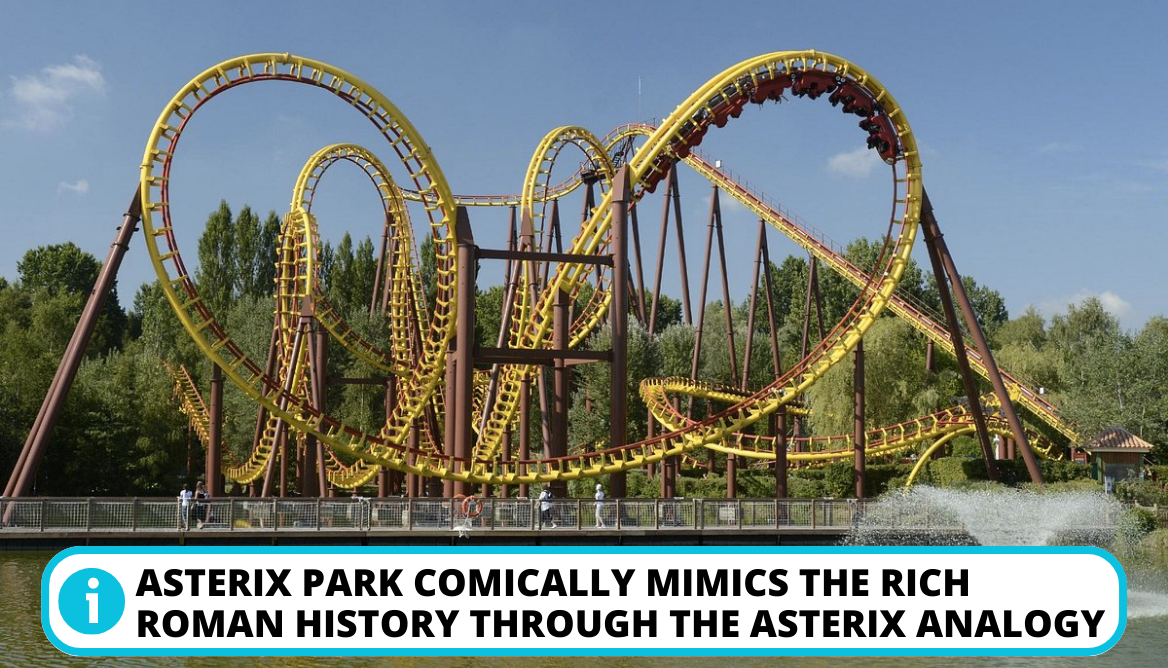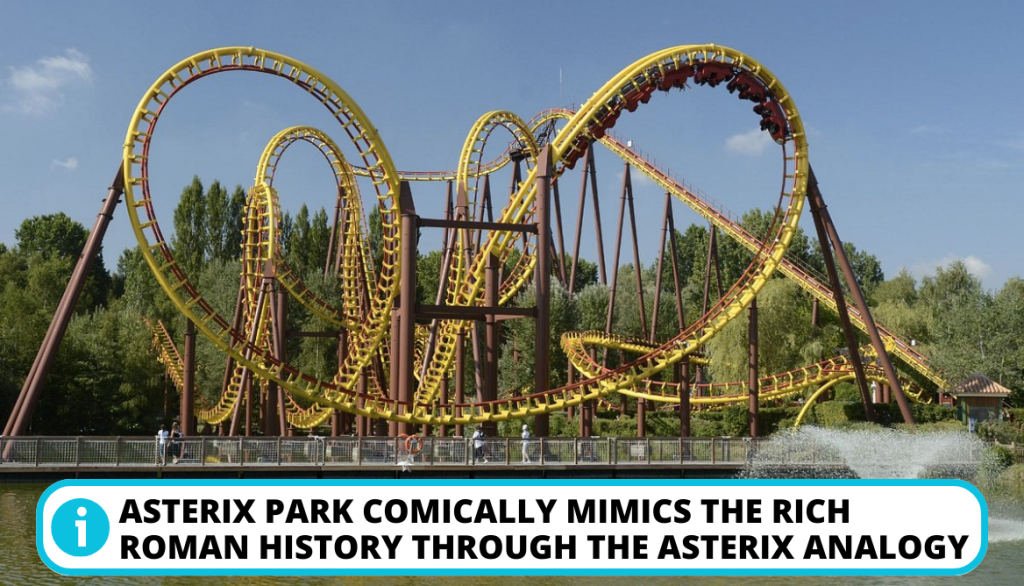 Other factors you can enjoy in the theme park are among its 40 attractions and include features such as:
An award-winning roller coaster ride, 'Le Tonnerre de Zeus.'
Theme Park hotels provide the best French delicacies.
Park Astérix Address
The area is 30 km from France's capital.
The Theme Park's Total Visitors
Like Disneyland Paris, its numbers hit millions, receiving over 2.3 million tourists annually.
8. Parc Du Futuroscope
Parc Du Futuroscope is a unique amusement park, which unlike most of our mentions, focuses on displaying futuristic sceneries. Therefore it can provide a suitable option if you want to try a more modern entity after visiting Disneyland Paris.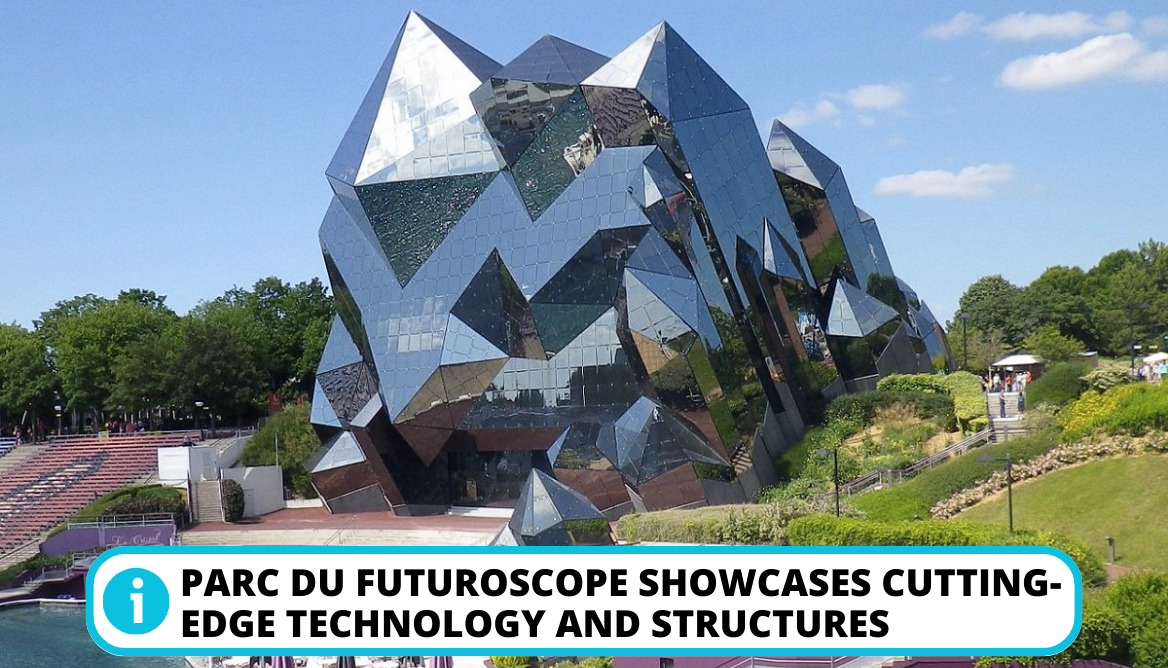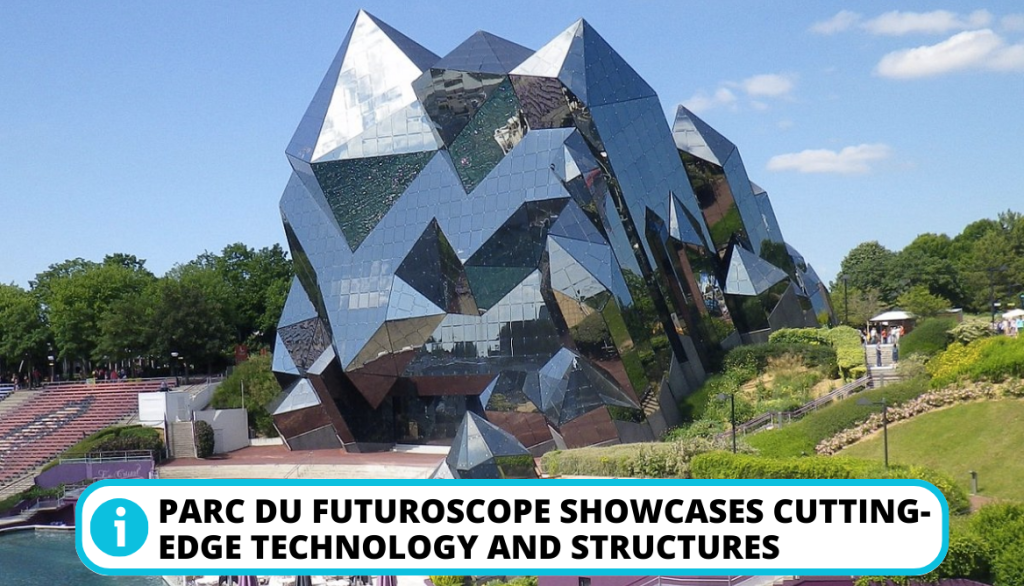 The entire park showcases advanced tech and structures. Here are some of the tech and related attractions:
Futuristic and scientific technology through holograms and image projections.
Rides are also advanced via their build, such as the "Objectif Mars."
Interestingly, you also get a feel of traditional times through a visit to some of the countryside zones. Watch the following tour video to see what you will enjoy in the park.
The Zone's Annual Visitors
It has over 1.9 million visitors yearly and ranks as one of the most visited after Disneyland Paris and LePuy Du Fou Park.
Address Of The Theme Park
The futuristic amusement park is located at:
9. Parc Le Bourant
Parc Le Bourant is one of the theme parks with exquisite features. Like the amusement park, it has also majored in showcasing past themes, with its attractions based on the medieval 1900s.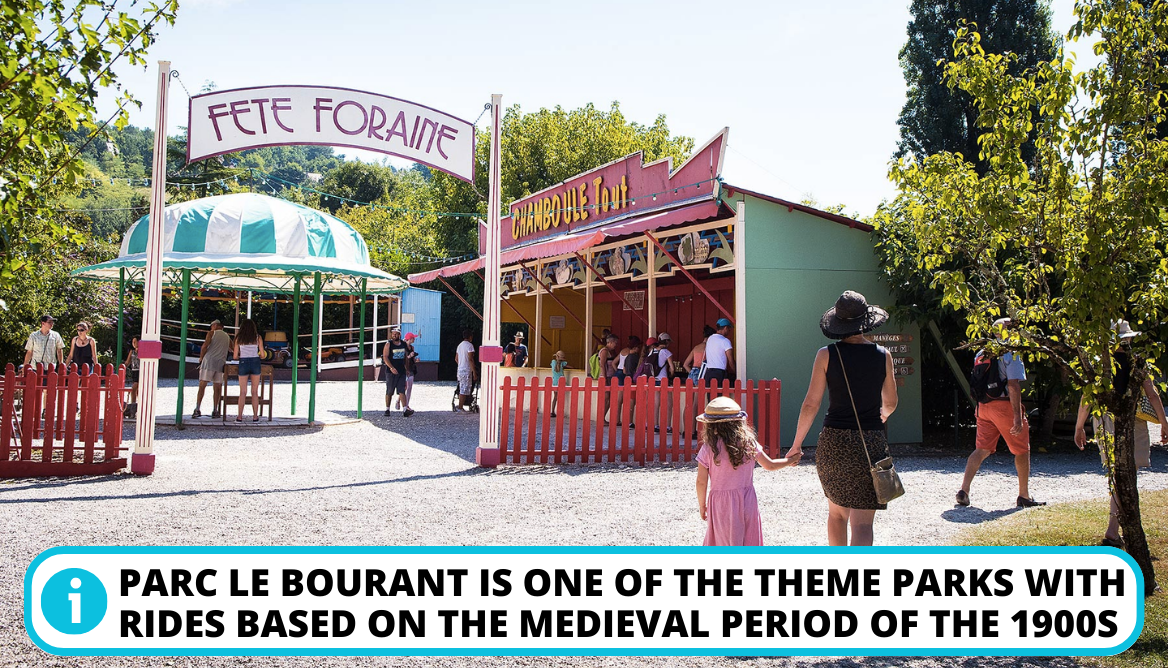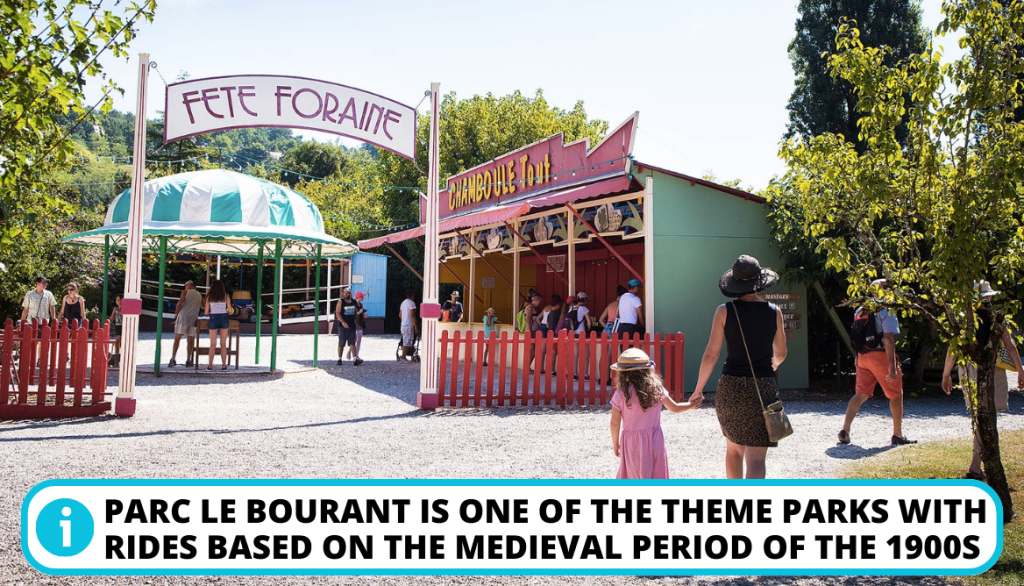 You can expect to find unique vintage attractions like:
Animals: Domestication of various species.
Historical education: Involved learning on how trade was conducted in the era. Also, children, as well as adults, can learn about craftsmanship as used in the past.
Rides.
Therefore, walking into the theme park is like exploring a busy town in the 1900s.
How Many People Visit The Area
It's not as popular as Disneyland or Walt Disney Studios Park, with an average of 125,000 people visiting the area yearly.
The Theme Park's Address
10. Le Puy Du Fou
Le Puy Du Fou is a must-visit theme park while in France. Similar to Disneyland Paris, it is famous for local and international tourists. The destination was once named the best theme park in the world, justifying its excellent and unique provisions.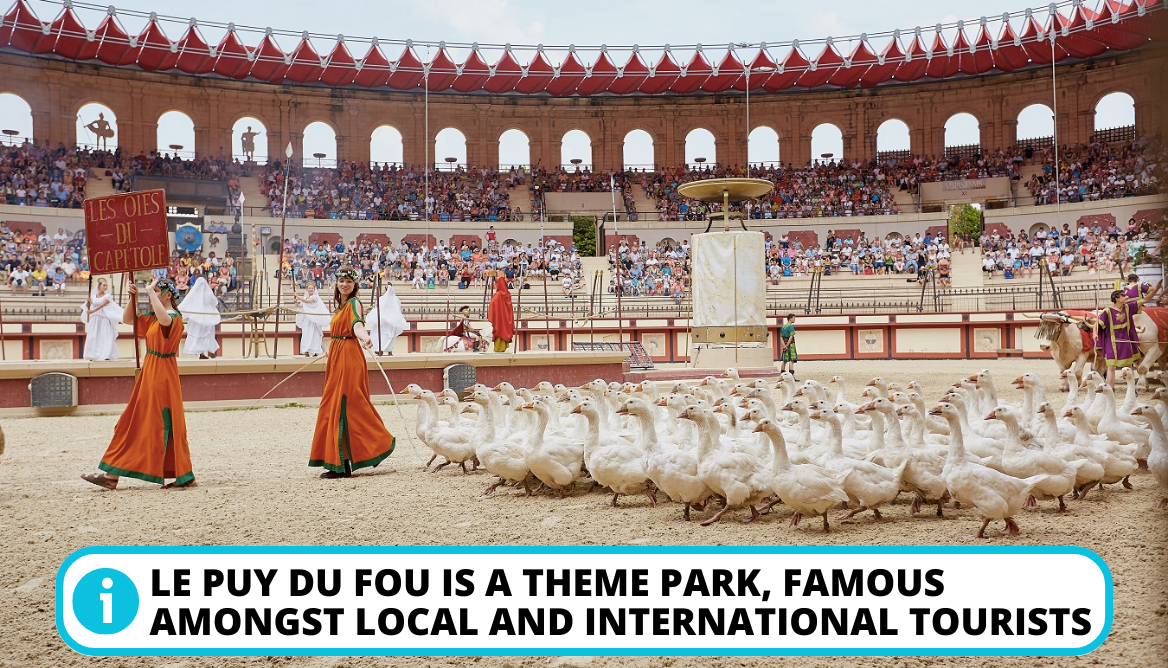 The French region's specialization in different enjoyment features makes it stand out from other theme parks. Surprisingly, no water slides, roller coasters, or other thrill rides exist in Le Puy du Fou. You'll instead get a feel of the following:
An immersive world-class live event that showcases the nation's history and heritage. One of the shoes to enjoy in the theme park is "Cinéscénie."
Themed towns and villages display old French times. Here is a short video showcasing the sites and other features of the reputable park.
Le Puy Du Fou Annual Visitation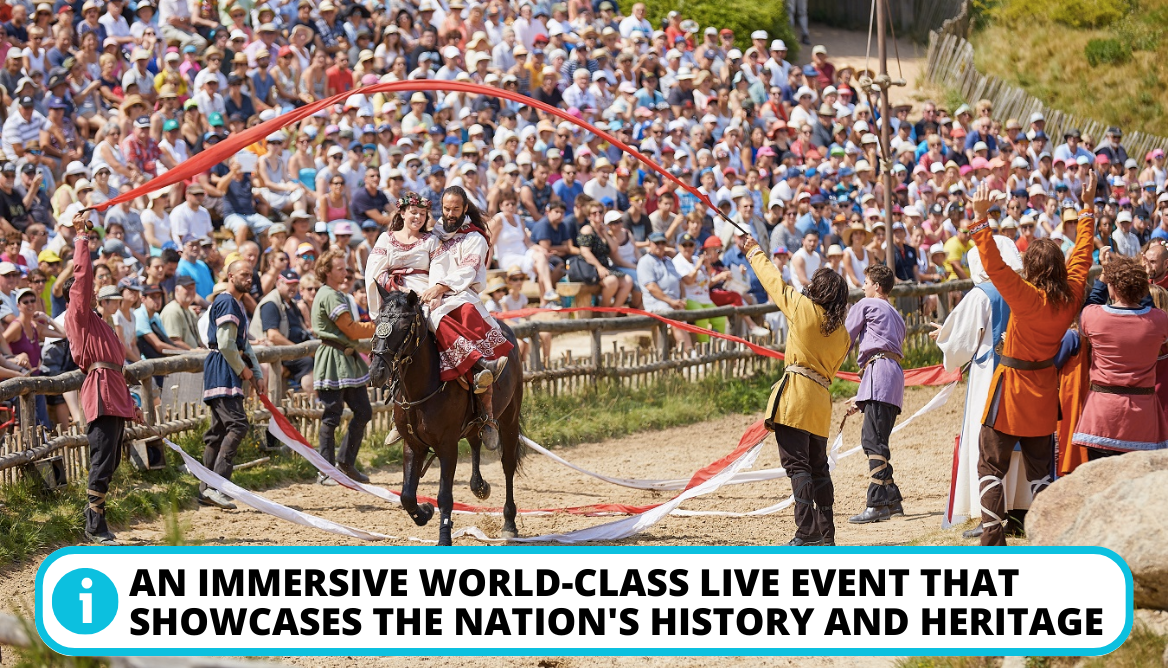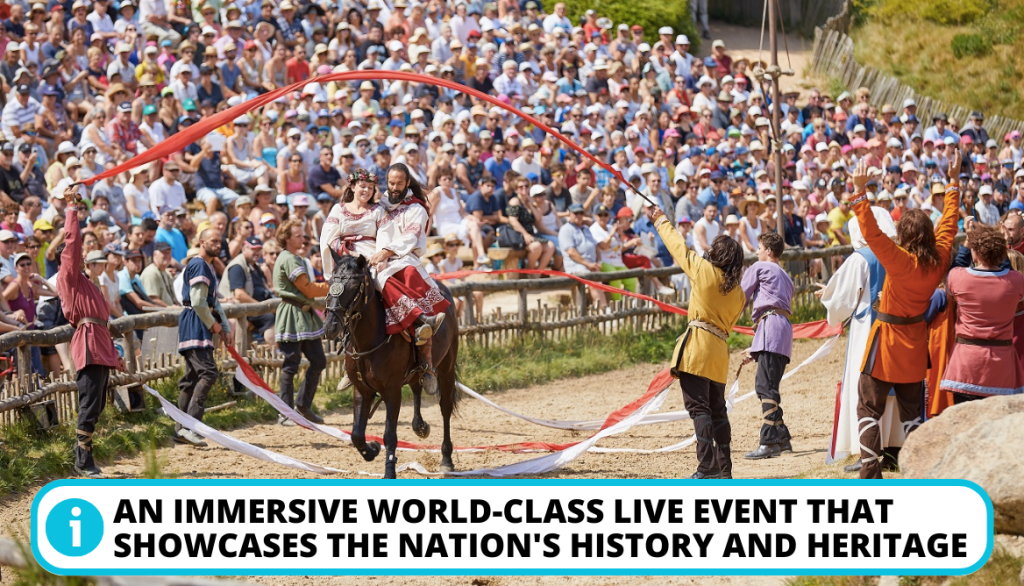 Le Puy Du Fou is the second most visited after Disneyland Paris, with over 2.3 million visitors annually.
Le Puy Du Fou Amusement Park Address
You can find it here:
11. Terra Botanica
Terra Botanica is amongst the few theme parks that combine nature's beauty with modernized experiences. The features enjoyed are also educational, qualifying the region as one of the top amusement park in Europe.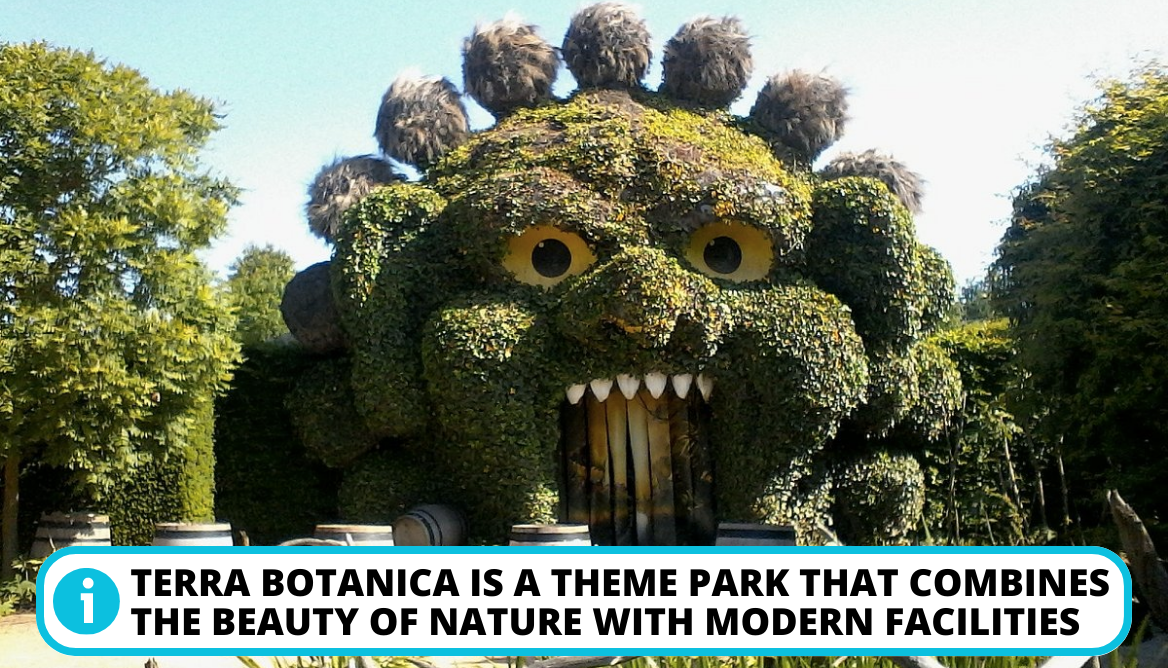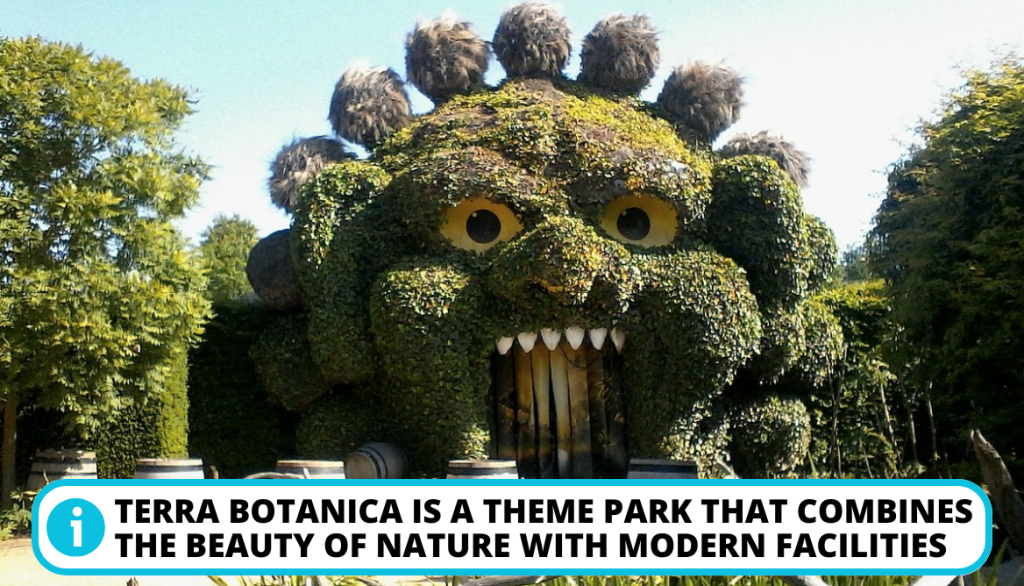 Here are some of the factors listed among its 40 attractions:
Hot air balloon experience to enjoy what nature provides from the highest point.
4-D tech and hologram showcase.
A trip via the Miniature burger.
Terra Botanica Annual Visitors
The area is relatively popular, receiving over 330,000 visitors in a year.
Terra Botanica Address
Visit this park by address:
Why Should You Visit the Disneyland Paris Amusement Parks?
Disneyland Paris is the largest theme park in France and arguably in Europe. It is miles ahead of the second-placed park, Le Puy Du Fou, holding some of the best attractions in the world.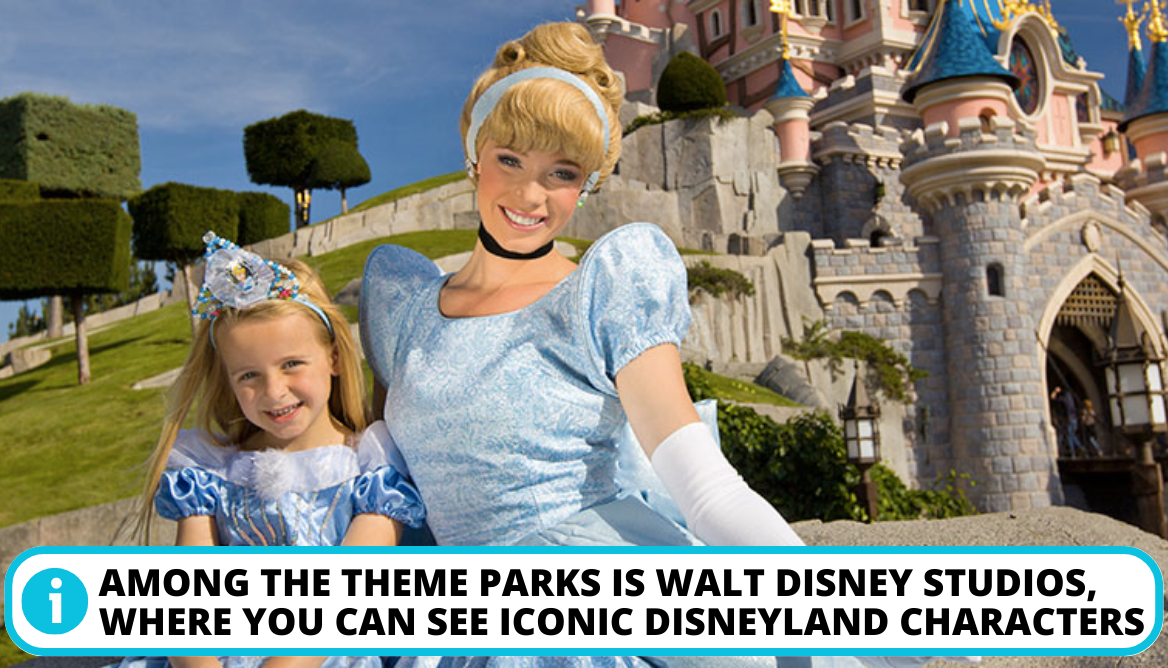 With Walt Disney Studios among the theme parks, here is why you should consider visiting the area:
You get to see the legendary Disneyland characters such as Mickey Mouse and Donald the Duck. It is a unique feature, especially if you have kids.
Explore the Disneyland and Walt Disney Universe with many comical shows and merchandise. This will suit you if you love productions such as Marvel, Pirates of the Caribbean, and Cars.
There are also thrilling fast rides for the adrenaline junkies or slow versions if you want to enjoy the moment.
Watch shows and participate in Disneyland festivals, especially during the holidays.
Enjoy the food in various outlets in the amusement parks.
Cap off your time by witnessing the beautiful display of fireworks.
FAQ
Does France Have Any Theme Parks?
France has many theme parks, some like Disneyland Paris being among the top destinations globally.
Which Is The Best Disneyland In France?
The best Disneyland park in France is Disneyland Paris, boasting modern and classical enjoyment features. 
What Is The Most Visited Theme Park In France?
Disneyland Park and Walt Disney Studios are the most visited theme parks, receiving over 10 million visitors yearly. Le Puy Du Fou is the second most visited in the country.
What Is The Most Famous Park In France?
The most famous park in France is Disneyland, considering the number of annual visitors. 
Conclusion
You'll therefore find plenty of enjoyable activities around France's famous theme parks, with different locations accommodating multiple adventures. From the fantastical regions of Disneyland Paris to the ancient beauty of Puy du Fou, these parks elicit a symphony of emotions in visitors.
You can begin an imaginative fantasy today by exploring the endless array of sensations awaiting in the theme parks, such as thrilling rides, historical sites, and other water attractions like pools or aquariums. Perhaps it's best to consider if the activities offered in the various destinations match your preferences before choosing a park solely for its popularity.
So, which is your most preferred French theme park and why? Comment your answer below and tell us about more amusement parks that are left out.