Happy Wayfarer is reader-supported. When you buy through links on our site, we may earn an affiliate commission.
Which are the top theme parks in Belgium? This is a common query by tourists as some of Europe's most exciting, engaging, and enchanting theme parks can be found over here. Don't worry, I have created a shortlist and narrowed down the top picks so you don't have to waste time researching and can enjoy the best parks this country has to offer.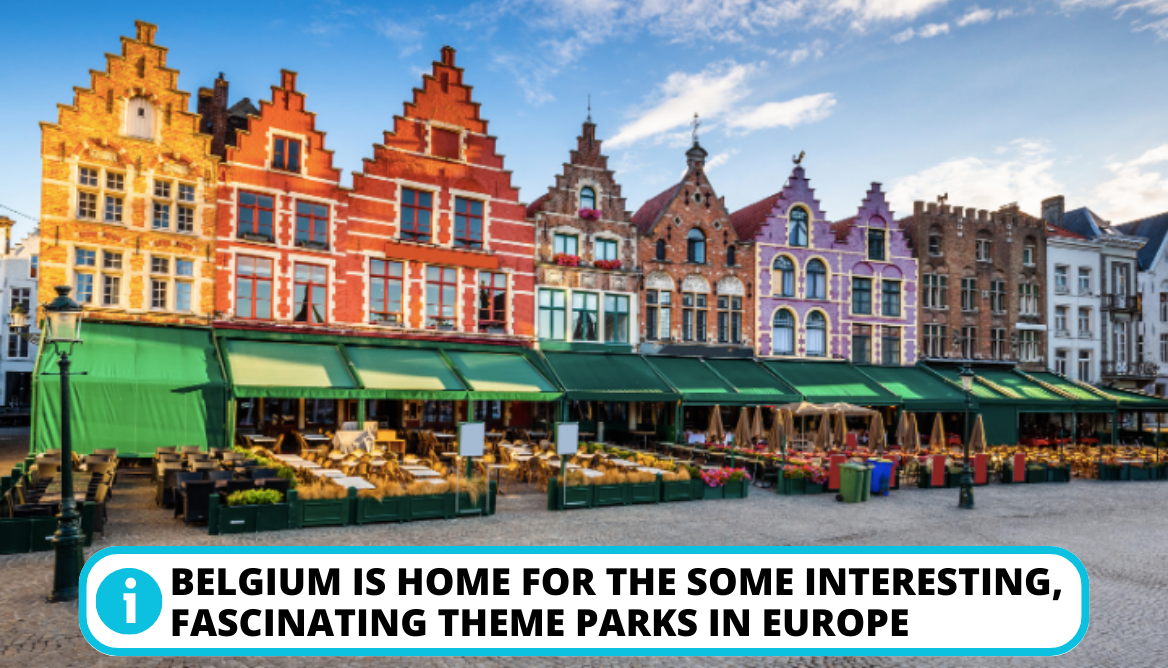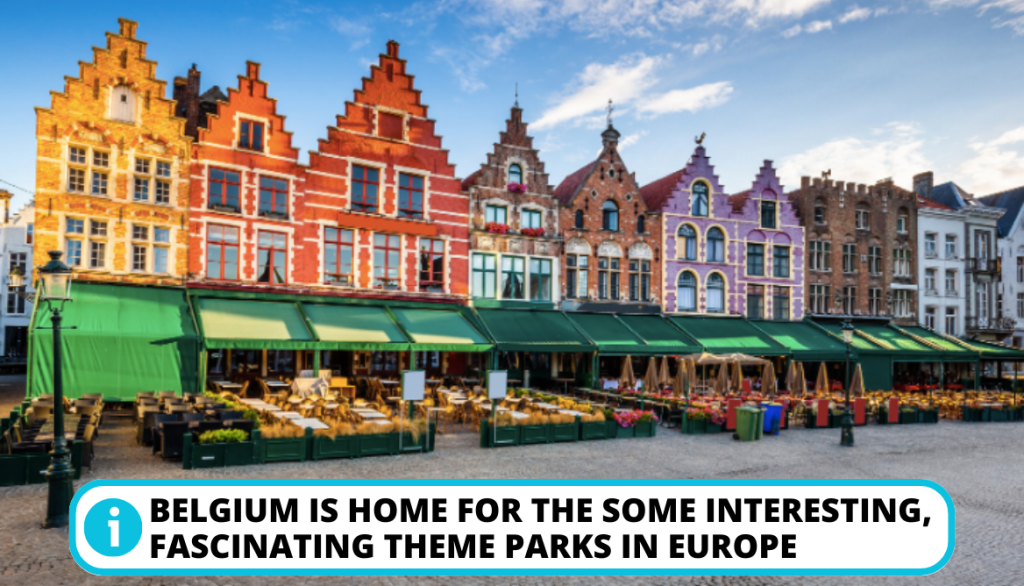 Continue reading and explore 8 exciting places in Belgium with us to make the right decision about which one to visit on your next vacation!
8 Top Theme Parks in Belgium
Let's take a quick look at the 8 chart-topping theme parks in Belgium:
1. Bobbejaanland – Lichtaart
It is one of Belgium's many amusement parks hidden away in the beautiful town of Lichtaart. Although few visitors from out of town are aware of it, this place is a favorite among residents because of its amazing array of rides and fascinating entertainment for all ages. It is a must-visit theme park.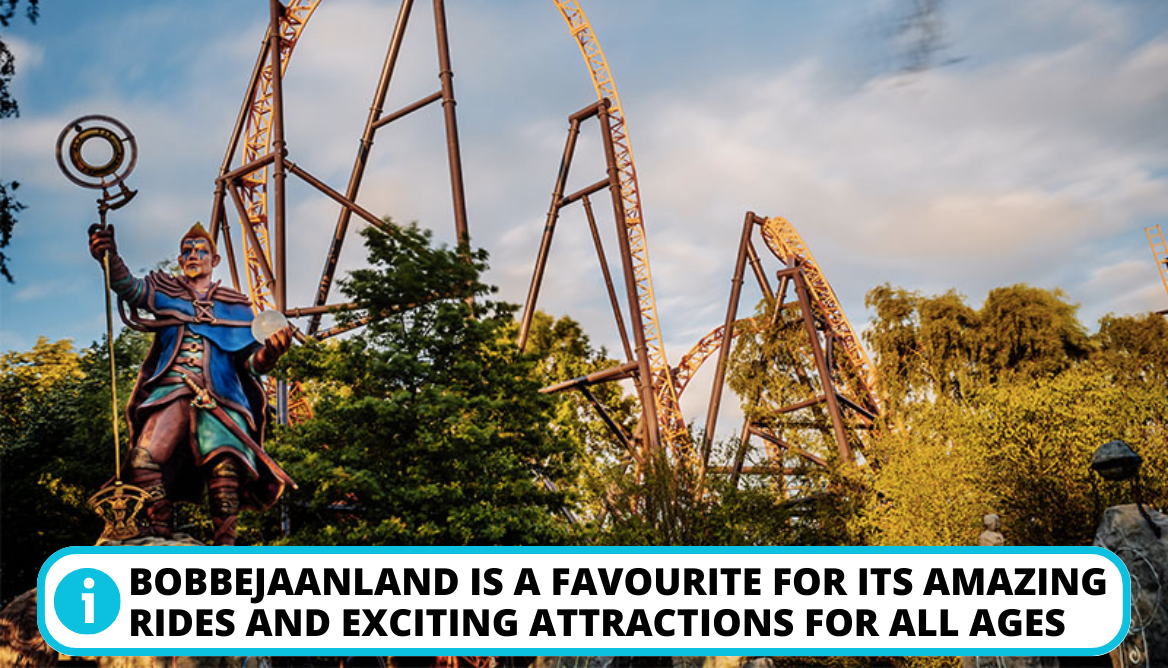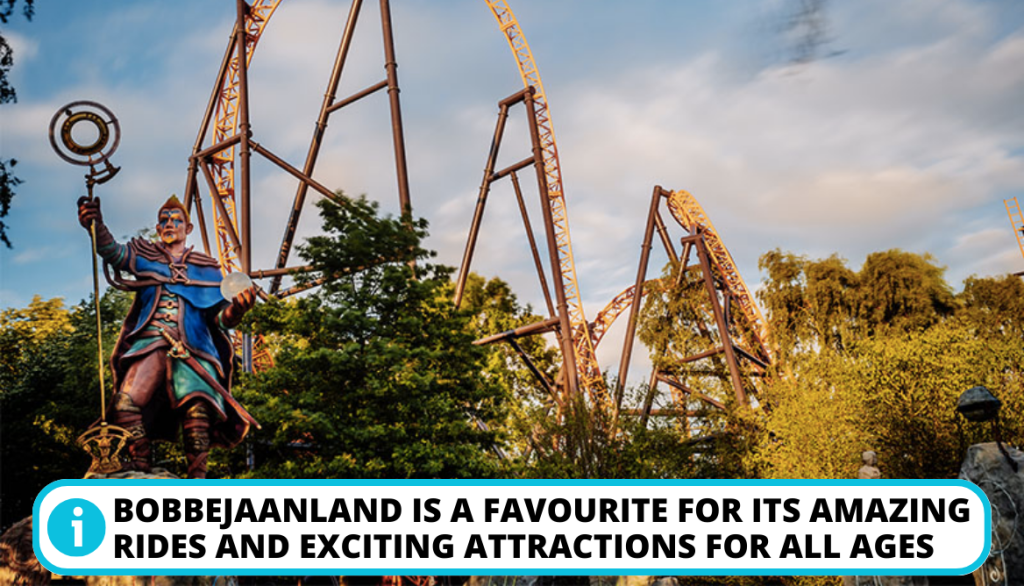 The Rides
About fifty different rides may be found in Bobbejaanland. Extreme coasters like Typhoon, the Dream Catcher, and Sledge Hammer will excite even the most experienced thrill-seekers at Naga Bay. Some other notable rides are:
Completely child-safe options are available for younger children like the Okay Doki, which is the longest junior coaster in the world.
Wild Water Slide, Indiana River, and El Rio are all great options for those who don't mind getting wet.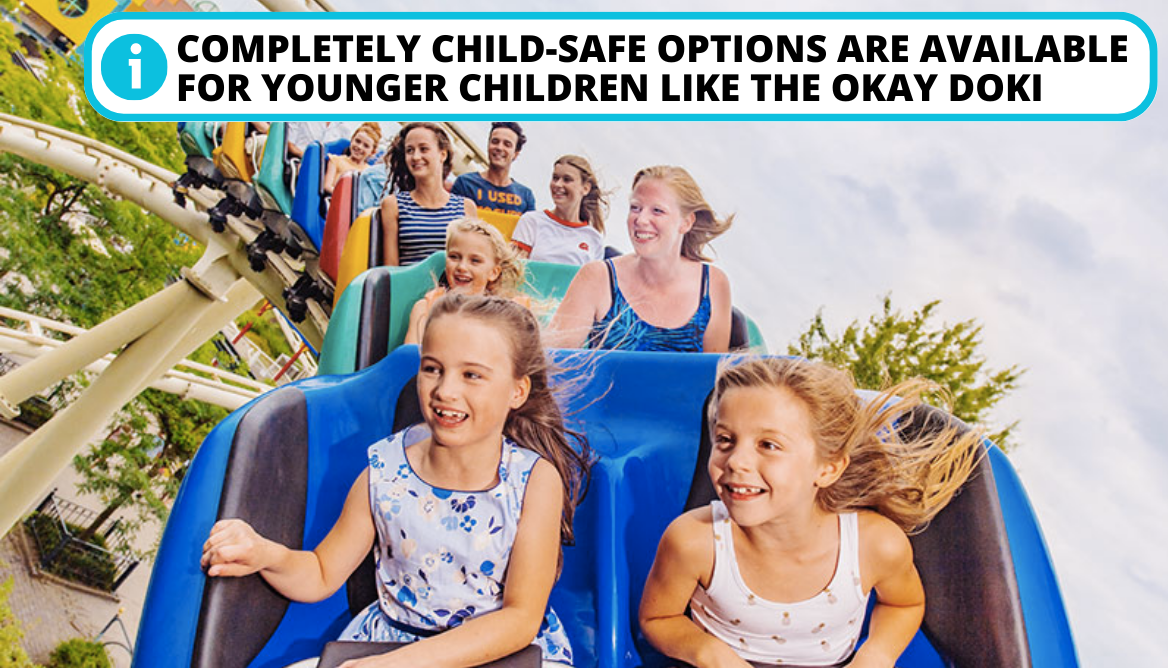 Accommodation
You may save time and effort on your trip by staying at the luxurious Corsendonk Hooge Heyde. The distance to Bobbejaanland is a mere 15 minutes on foot. The hotel provides a buffet breakfast, and each room is furnished with contemporary pieces. You can also take a look at more options here.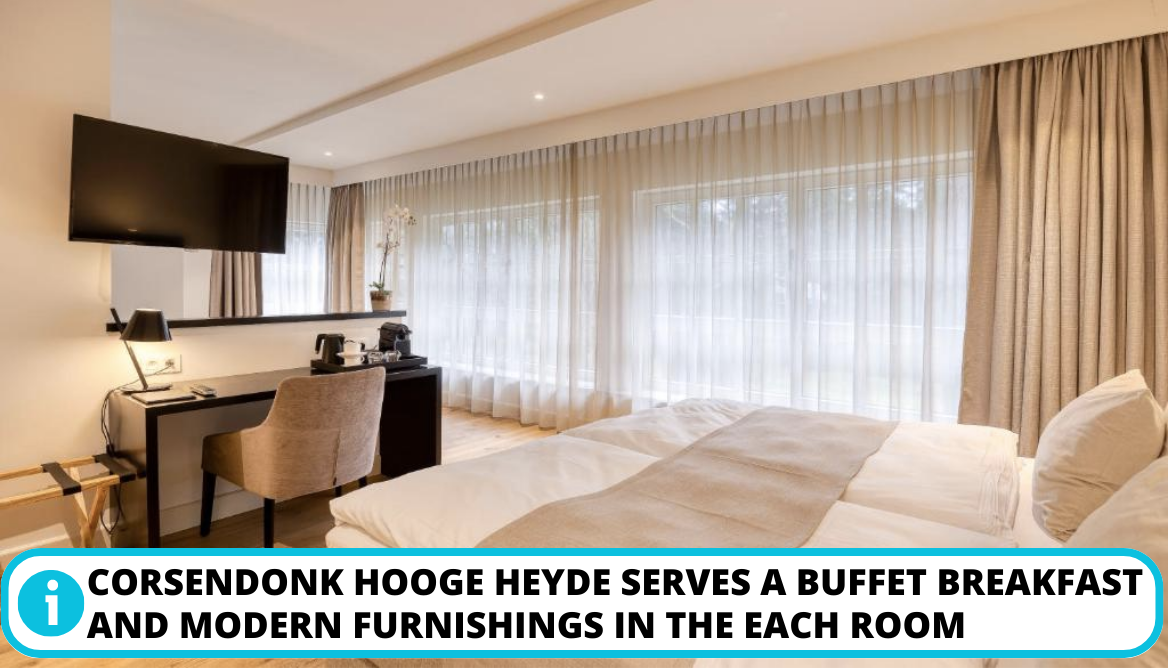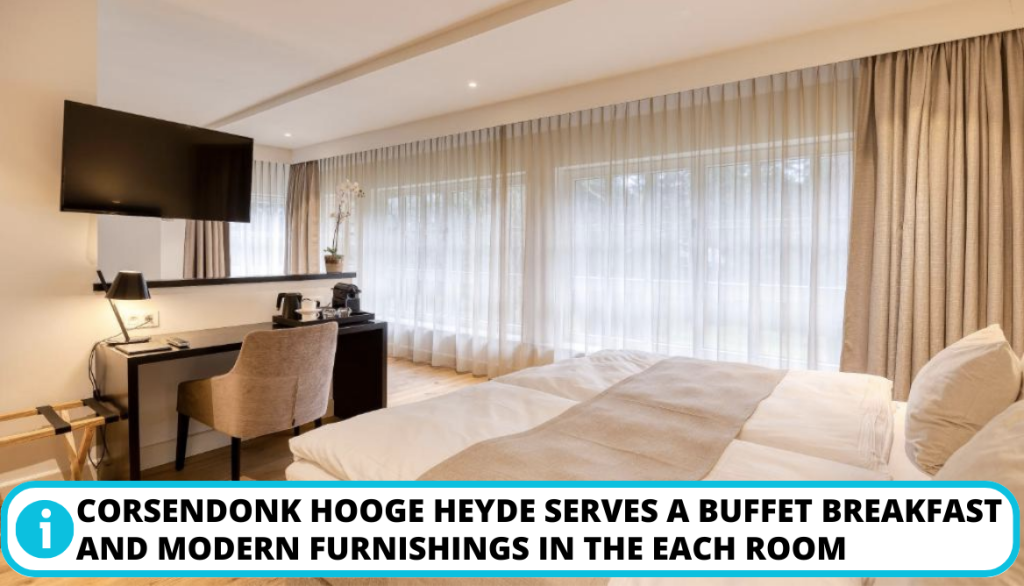 Ticket Info
Have a quick look at the information regarding buying tickets:
| | |
| --- | --- |
| | €37,90 when buying online and €42,90 when buying at the entrance |
| | |
| | €29,90 when buying online and €39,90 when buying at the entrance |
| | |
| | |
| | |
| | |
| Membership passes (Bronze/Silver/Gold/Diamond): | 1-year access to Bobbejaanland starting from €64,90 |
2. Plopsa Station – Antwerp
In addition to the rail, the bus, and tram are both convenient ways to get to Plopsa from Antwerp Central Station. After two years of renovations, Studio 100's newest addition to their theme parks, Plopsa Station, reopened in 2021.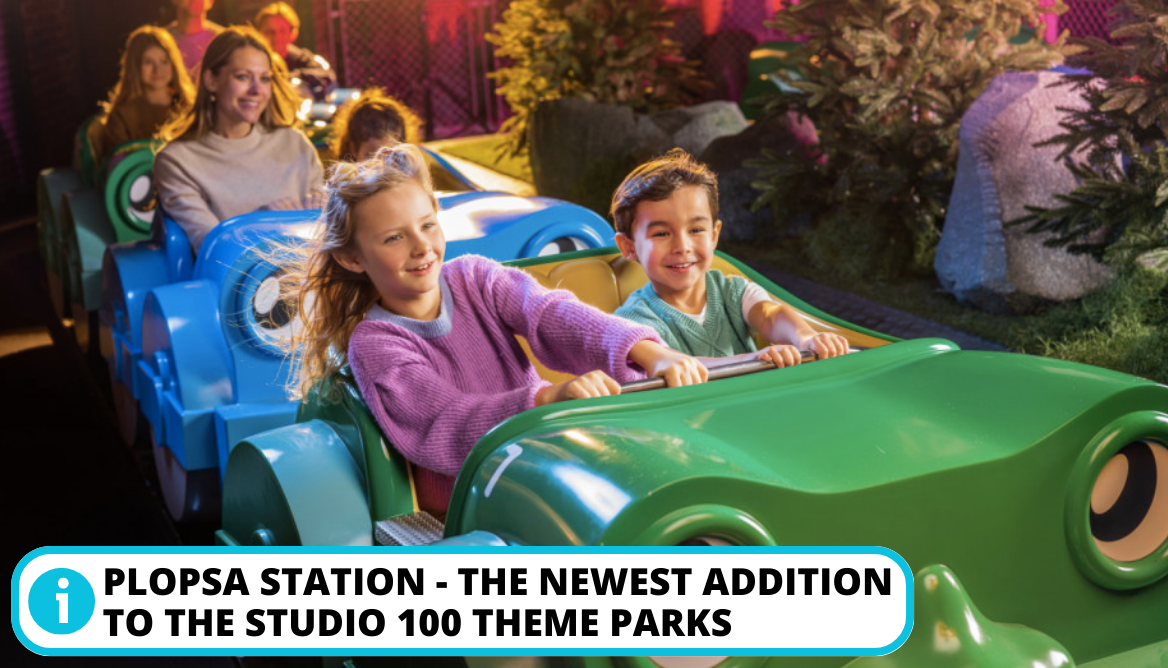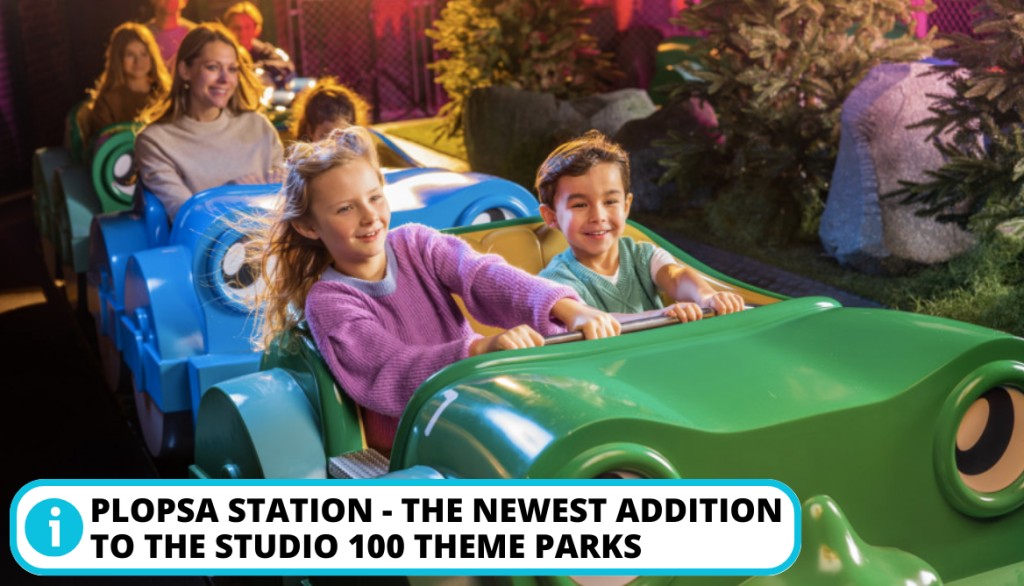 The Rides
The large variety of rides provided by Plopsa station will satisfy everyone, from youngsters to adrenaline-seeking teens and adults:
Feel the force of gravity as you plummet down Wickie's Falling Tower or brave the twister swings of Storm At Sea.
Athletic families may take part in Lucky Luke Express, an interactive shooting experience, with their children.
After spending a full day exploring all of the park's attractions and thrill rides, you may wind down by taking a tour of the Smurfs' world.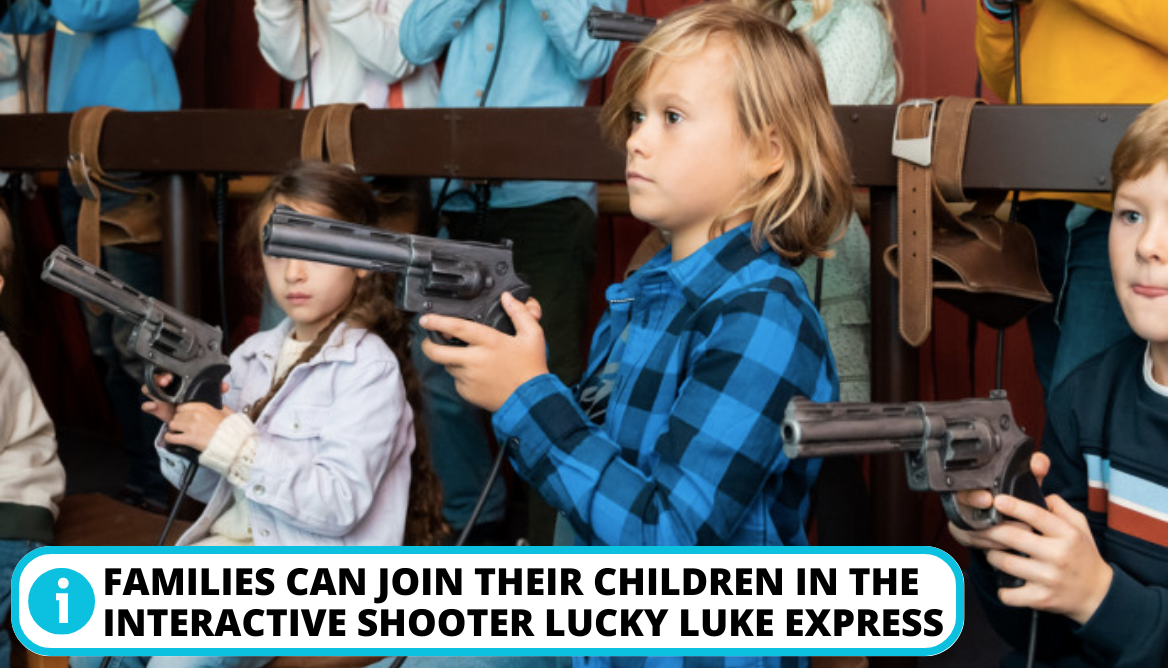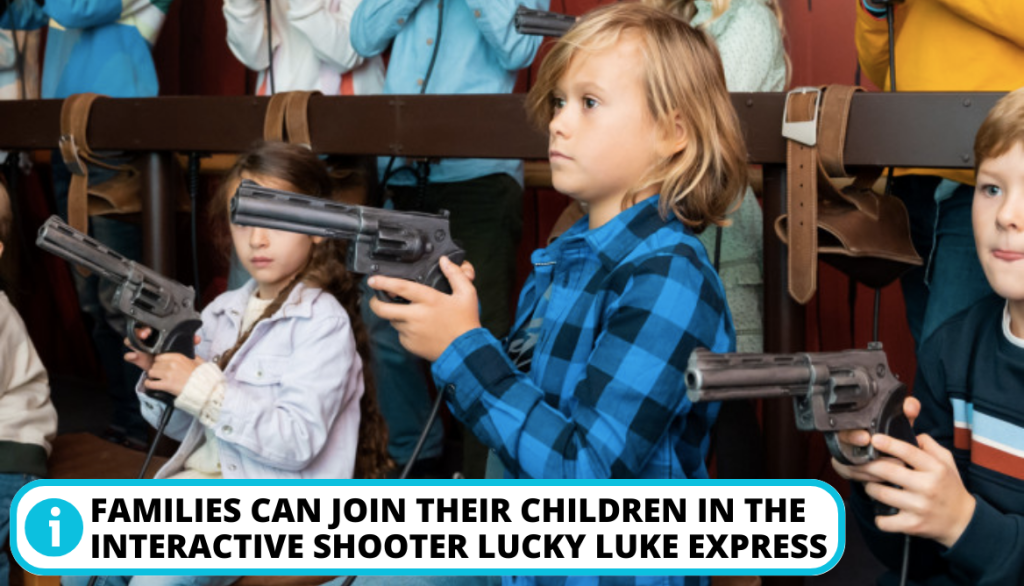 Accommodation
The Hampton is located less than ten minutes from Plopsa Station Antwerp. Bright and airy with enough space, conveniently present near Antwerp's train station. The hotel is situated close to several of Antwerp's top attractions, including:
Plopsa
The MAS Museum
The Royal Museum of Fine Arts and more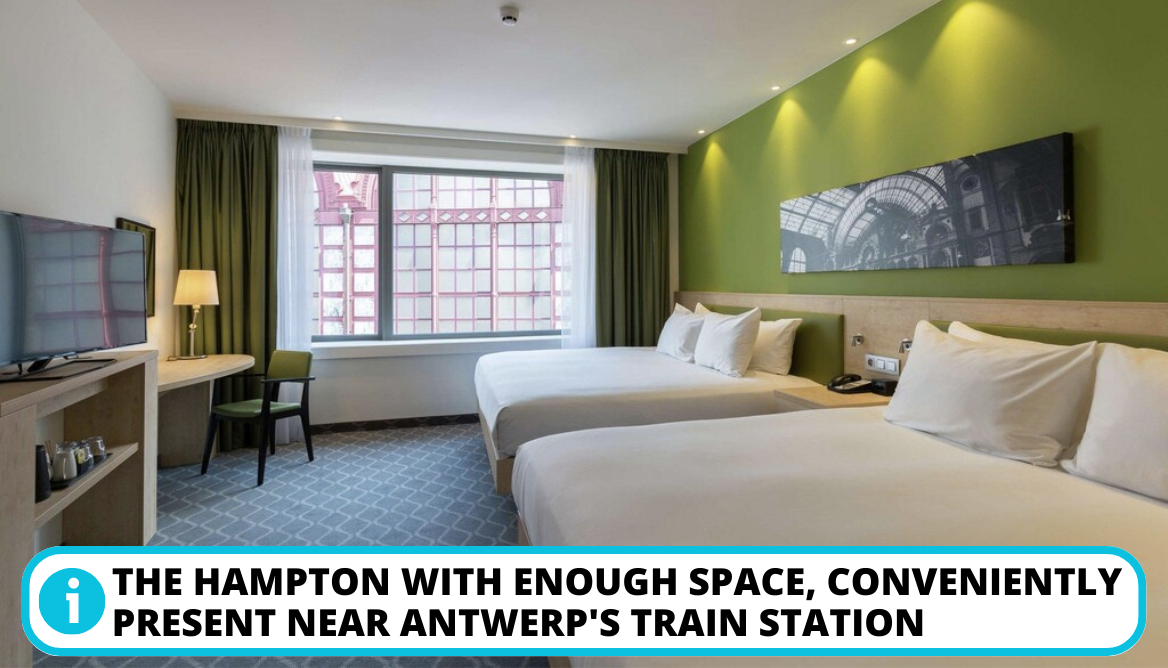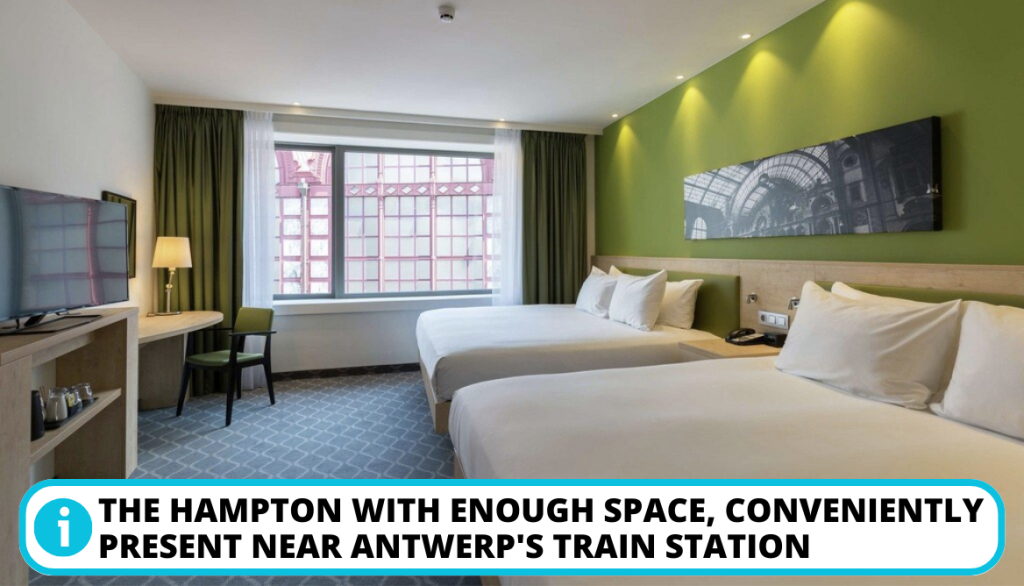 Ticket info
Listed below is the detail about ticket pricing:
| | |
| --- | --- |
| | €25,50 but Plopsa currently runs a promo deal where you can offer a price yourself (up to 35% discount!) |
| | |
| | |
| | €20,50, purchasable only at the entrance |
| | |
| | Enter 3 hours before closing time and pay only €20,50, purchasable only at the entrance |
| | |
| | 1-year access to all Plopsa theme parks for €84,99 |
3. Mini Europe – Brussels
Mini Europe may be a fun diversion for the kids if you're staying in Brussels. It's one of the best amusement parks in Brussels. It is undoubtedly one of the most original Belgian amusement parks.
It's a fantastic spot to bring the kids and teach them about European history and culture. Trains, cable cars, and other life-size replicas may be seen throughout the park. You may have a productive and enjoyable day here.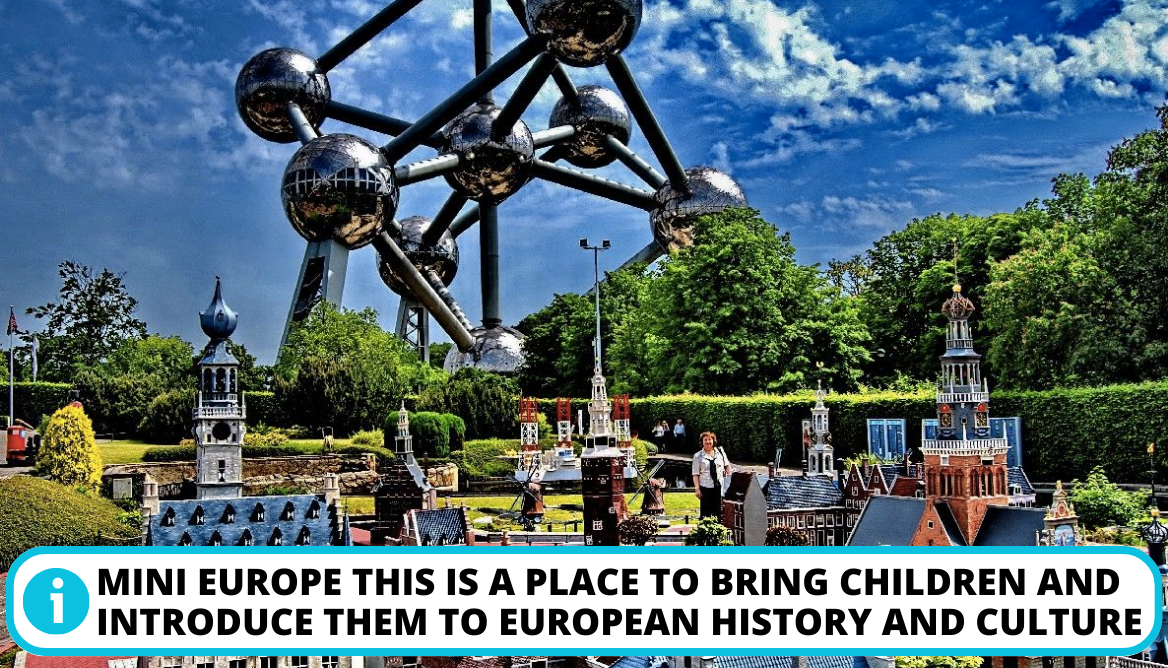 The Rides
In just under two hours, you may take a miniaturized tour of Europe's most famous sights, including 350 landmarks from 80 towns around the continent. Some exciting attractions include:
The museum's hands-on exhibits and activities make history, art, and culture lessons fascinating and engaging for youngsters.
Trains, ships, cable cars, and mills are all recreated in lifelike detail.
This park also has an animated version of the Bells of Stockholm and an exploding Mount Vesuvius.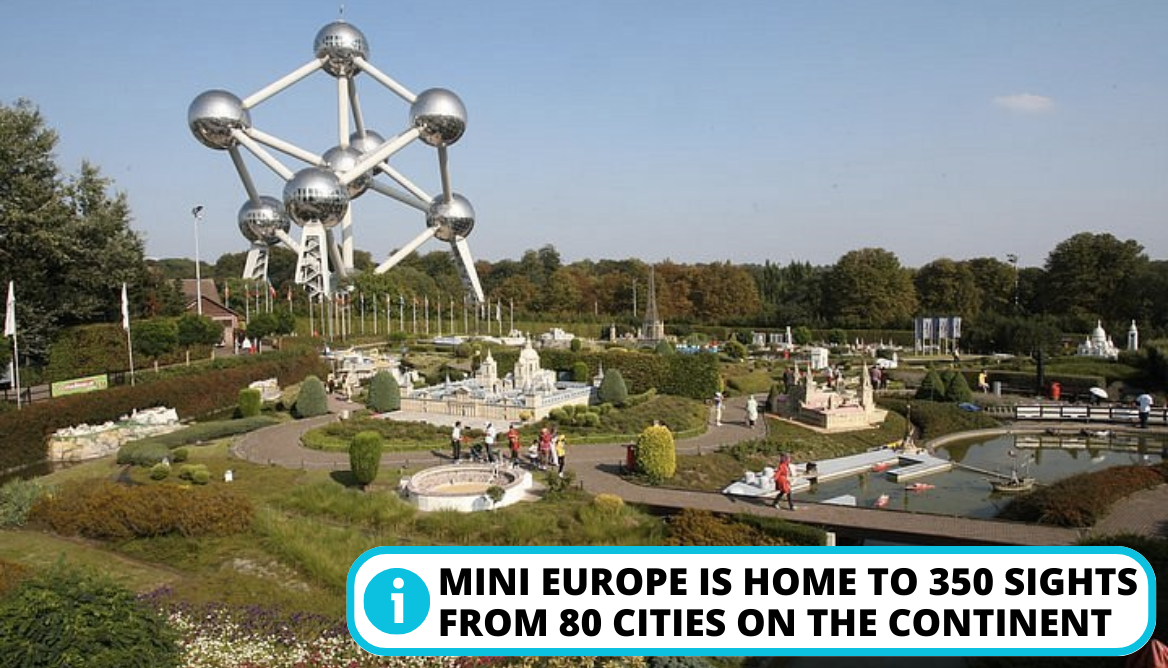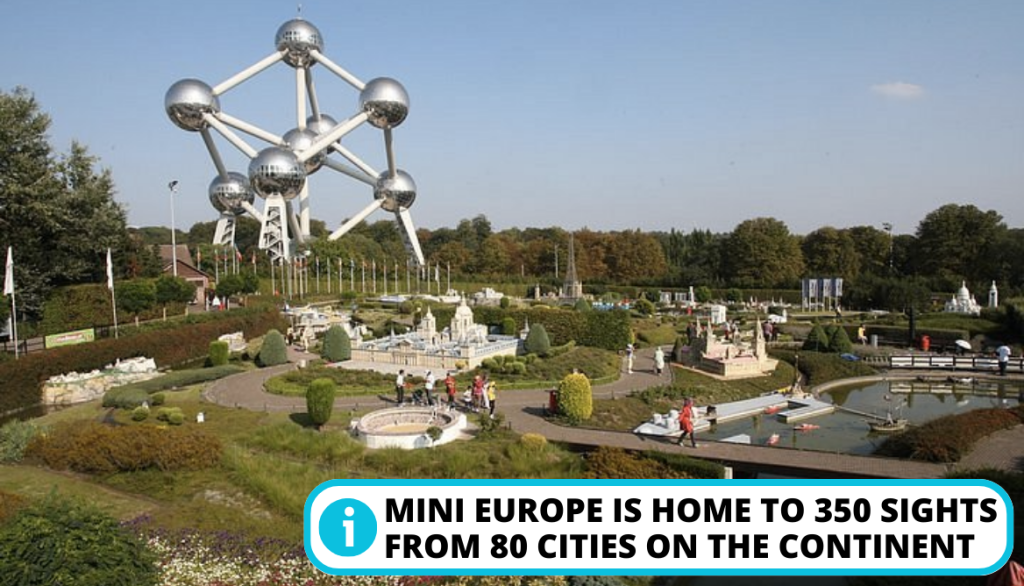 Accommodation
The historic Belgian townhouse of B&B Marianne is an excellent choice if you like to be close to Mini-Europe while yet experiencing city life. Bars, restaurants, and convenience stores are all within walking distance.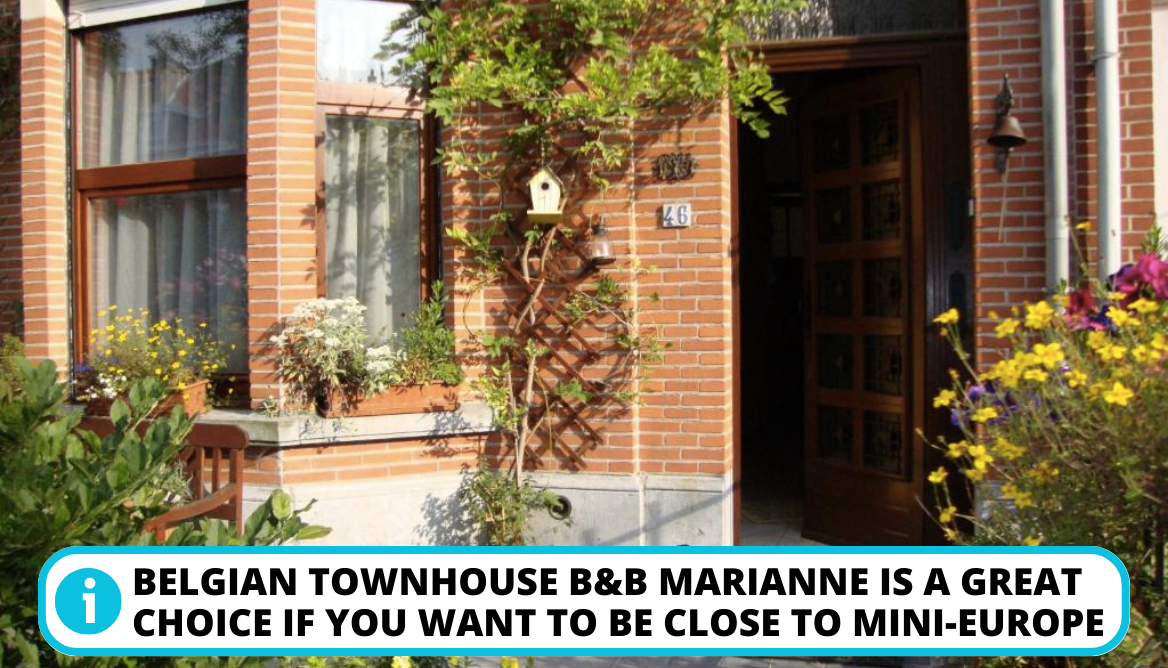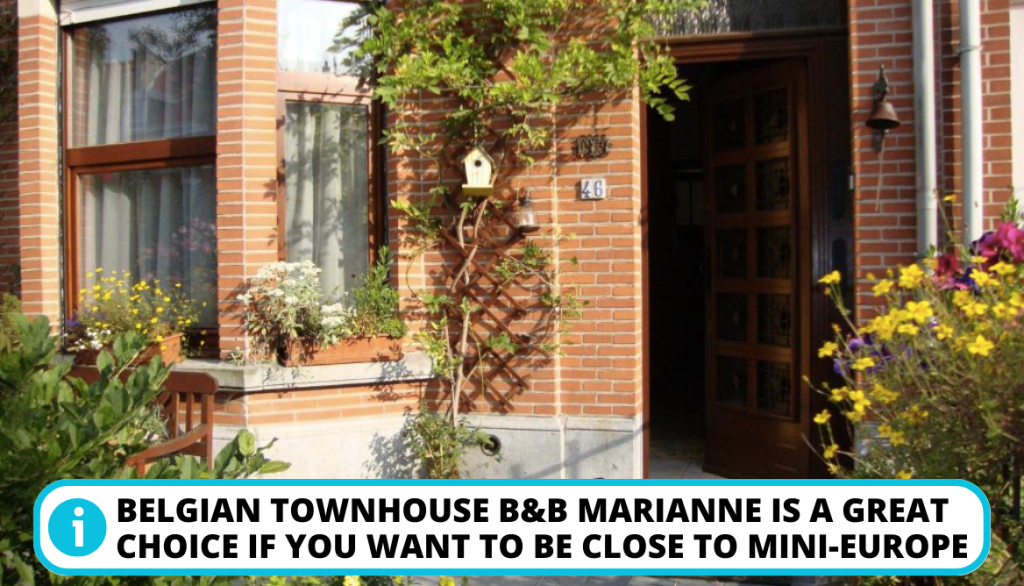 Ticket Info
Take a look at the following details about ticket purchases:
| | |
| --- | --- |
| | |
| | |
| | |
| Combi ticket Mini Europe + Atomium: | €29,40 (discount price only available at the cash desk of Mini Europe or Atomium) or €33,30 online |
| Combi ticket Mini Europe + Autoworld: | |
4. Plopsaland – Adinkerke, De Panne
Studio 100, a Belgian entertainment company, owns five theme parks, one of which is Plopsaland De Panne.
Famous Studio 100 characters such as Samson & Gert, Kabouter Plop, plus many more were staples of Belgian children's media for decades. These characters are well-known and liked, so it should come as no surprise that this theme park based on them is hugely successful.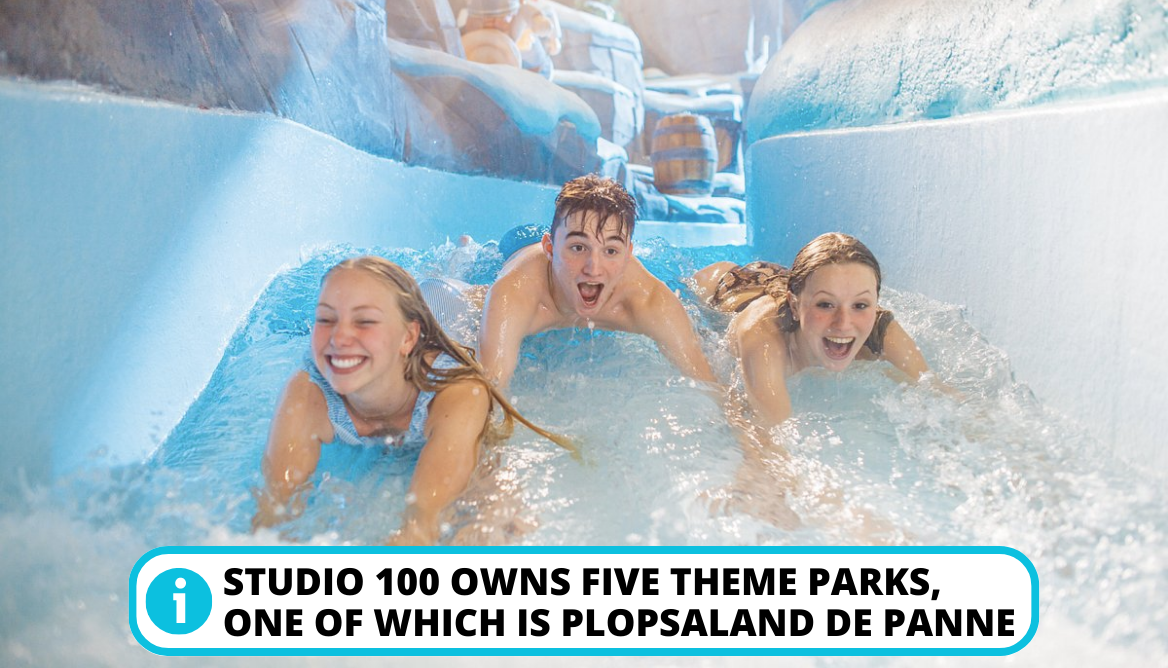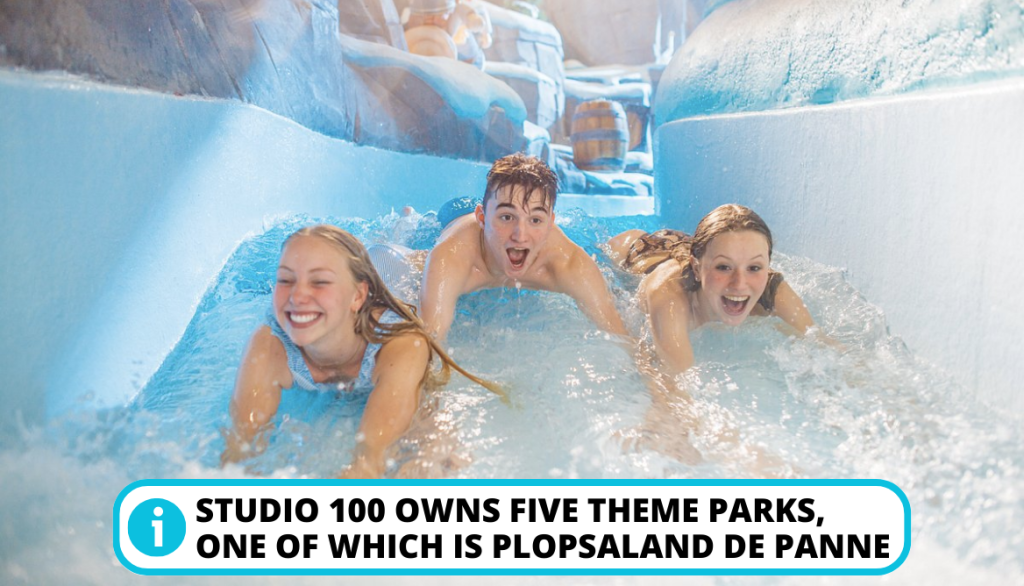 The Rides
The Plopsaland theme park is perfect for a family outing. Children and adults alike will enjoy the many attractions, which range from bumper cars and fire trucks to dancing fountains.
Some more thrilling rides are:
Try having a go at hitting the 67-meter-tall Nachtwacht-flyer.
Anubis The Ride, the theme park's 90 km/h roller coaster, is a must-do for any visitor.
For those still wanting more, the Tomorrowland Ride is the first European roller coaster with spinning cars.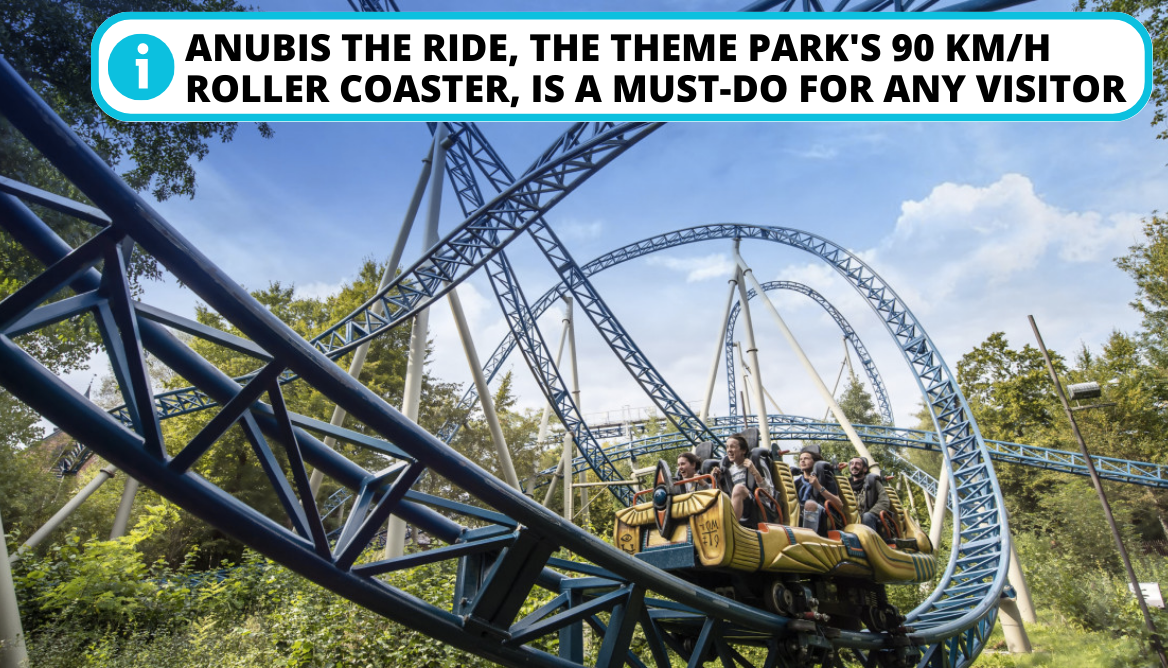 Accommodation
Stay at the brand-new Plopsa Hotel or one of the other De Panne Hotels to make your trip to Plopsaland more convenient. The family-friendly Plopsa Village Campground is also a good option as it provides options for tents, RVs, and trailers.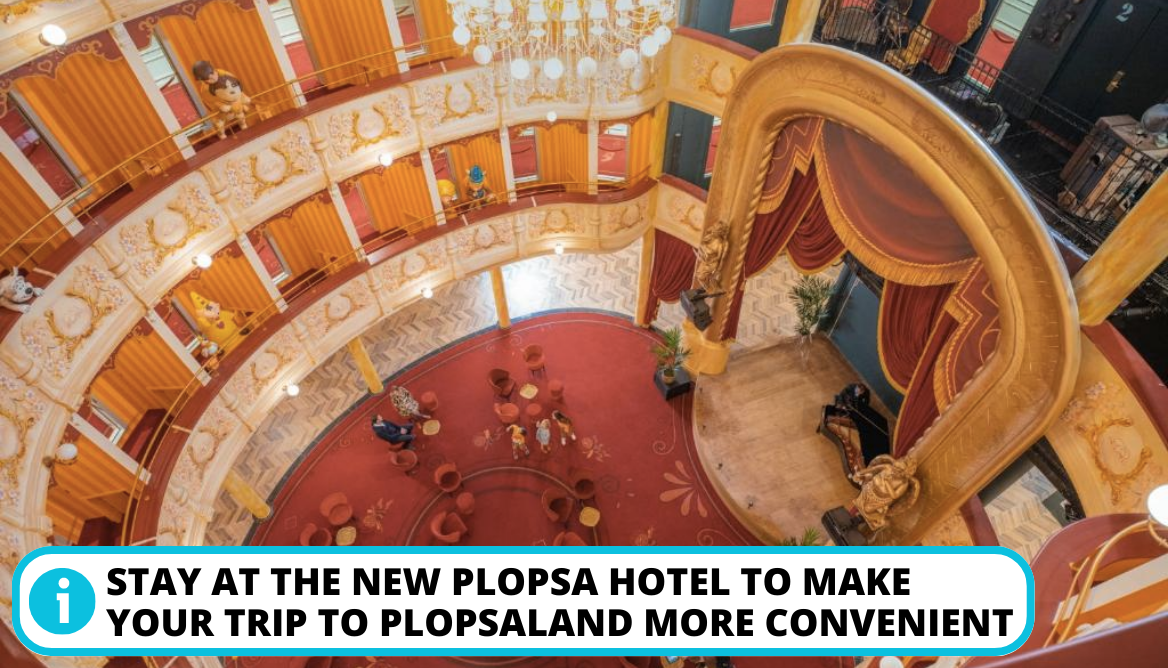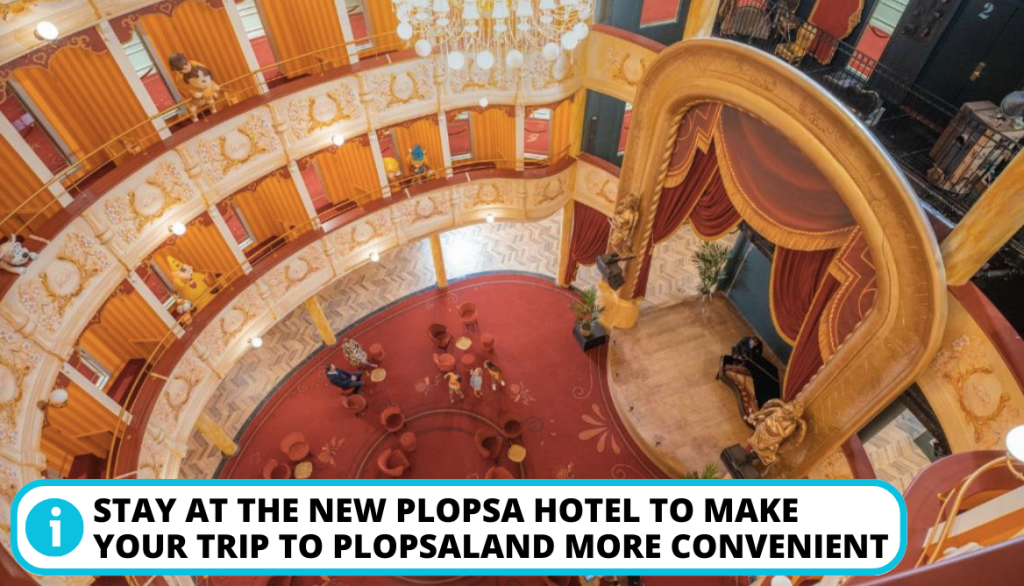 Ticket Info
Let's explore the information regarding buying tickets:
| | |
| --- | --- |
| | |
| | |
| | |
| | €43,50, purchasable only at the entrance |
| | |
| | €38,50 if you arrive 3 hours before the park closes, purchasable only at the entrance |
| | |
| | €35; instant access to 9 rides of your choice |
| | 1 year access to all Plopsa Parks for €110 |
5. Bellewaerde – Zillebeke, West Flanders, near Ypres
Bellewaerde, the oldest animal park in Belgium, features a novel idea. It's the only park that features both rides and animals in one location. You could say it's both a theme park and an animal park. Near Ypres in West Flanders is where you'll find Bellewaerde, about an hour and a half on the road from Brussels.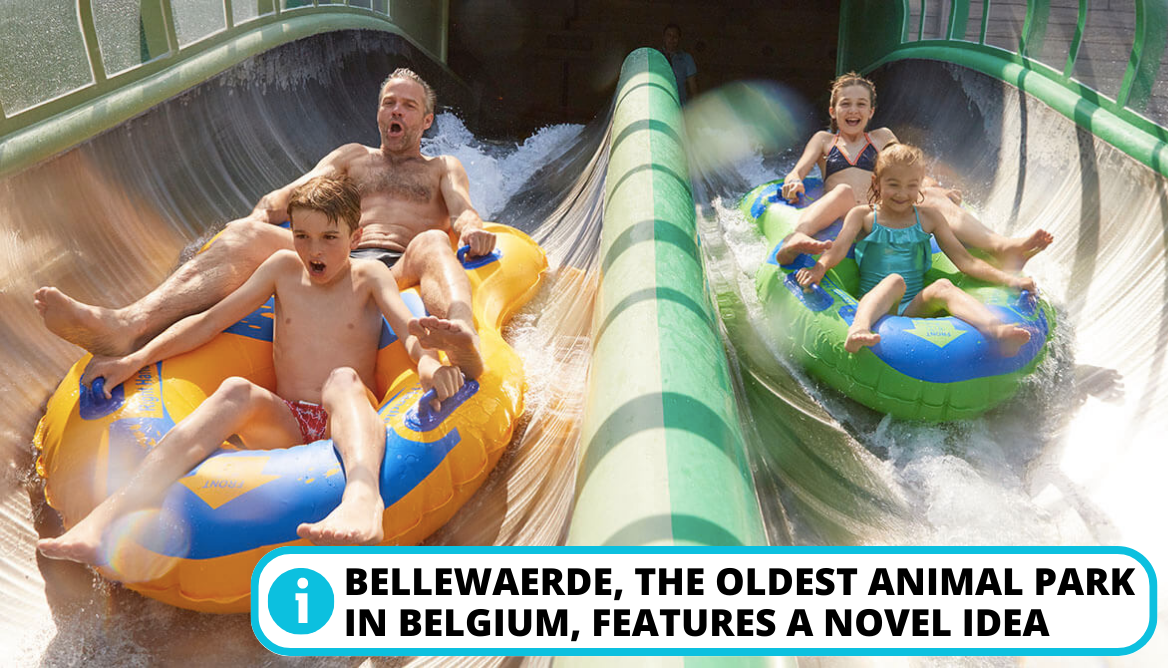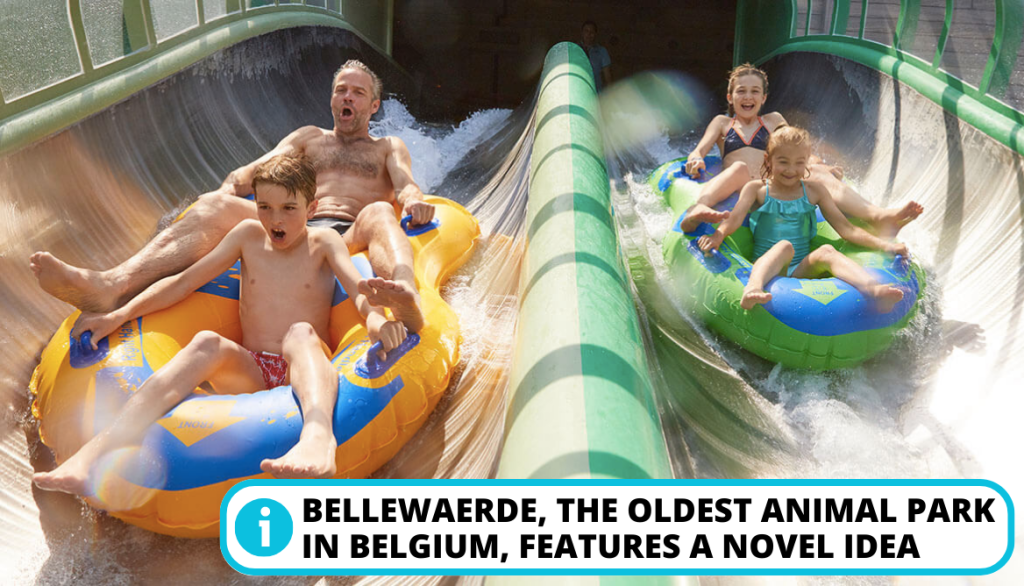 The Rides
Get ready to experience tons of exhilarating rides such as:
The Screaming Eagle, Boomerang, and Pirate Boat are all great thrill rides for adrenaline seekers.
Similarly, kids and their parents may enjoy Houdini's Magical House, Wakala, and Dawson's Duel.
If you want to get up close and personal with lions and tigers at this animal park, you can't miss the Bengal Express.
Join the Jungle Mission on an adventure to see rare animals including the capybara, coati, and flamingo in this wildlife park.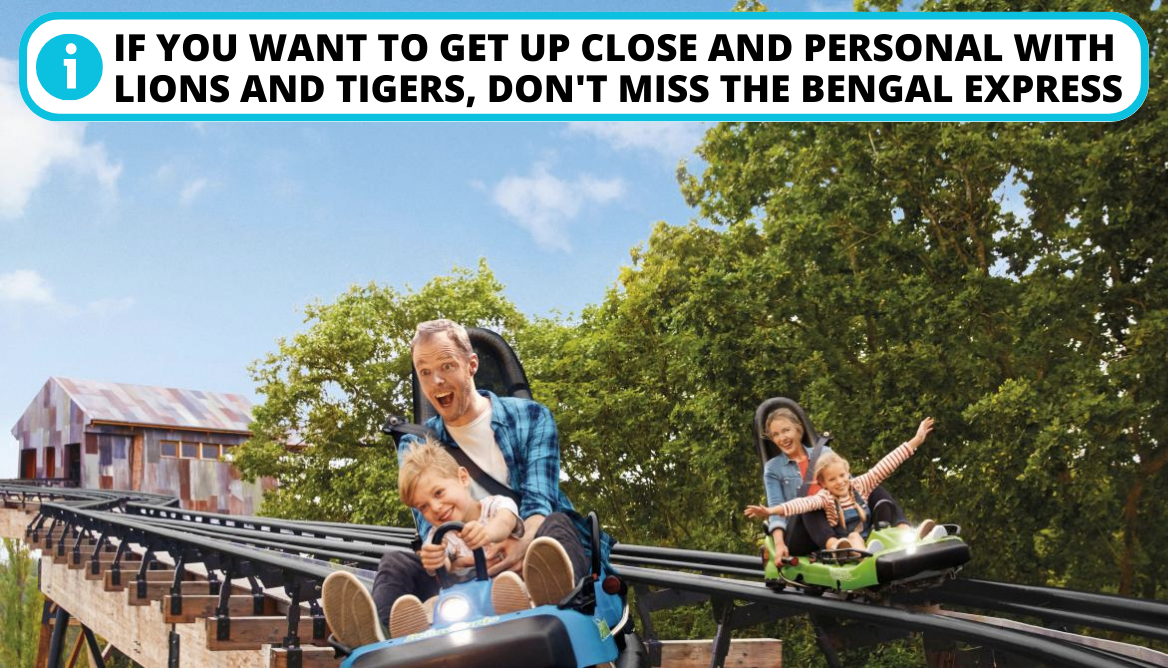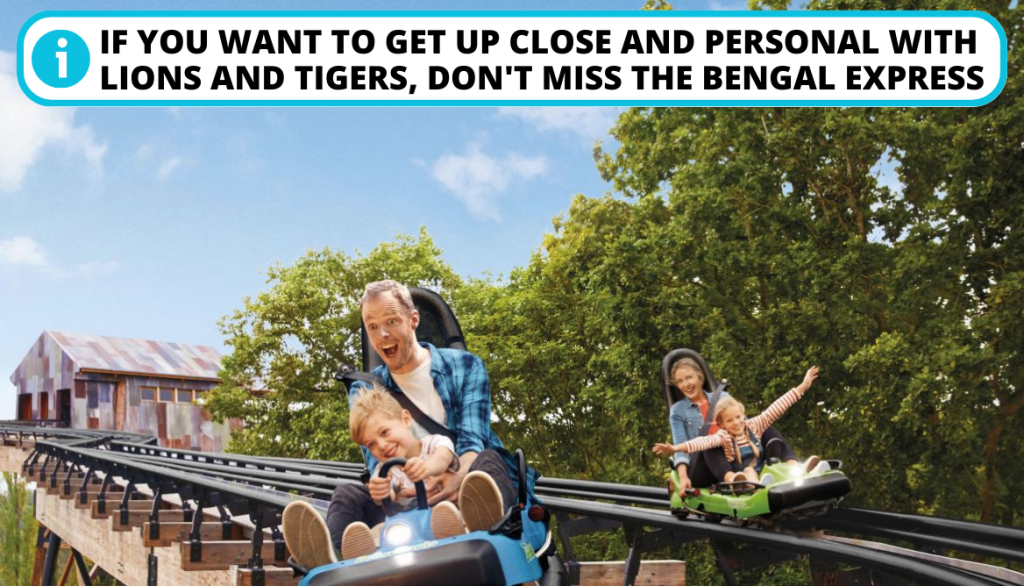 Accommodation
The Menin Gate and the In Flanders Fields Museum, two of Ypres's top attractions, are within a 6-minute drive of B&B Laurus, a great choice for a hotel. And Belgium's Bellewaerde amusement park is only a quick 200-meter walk away.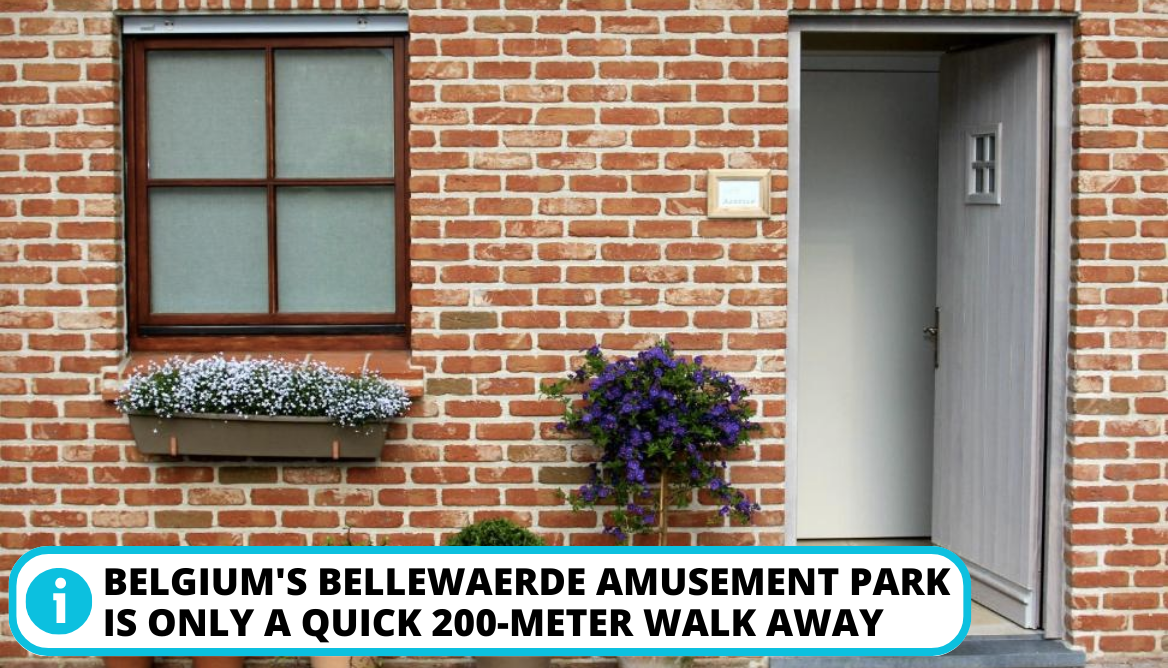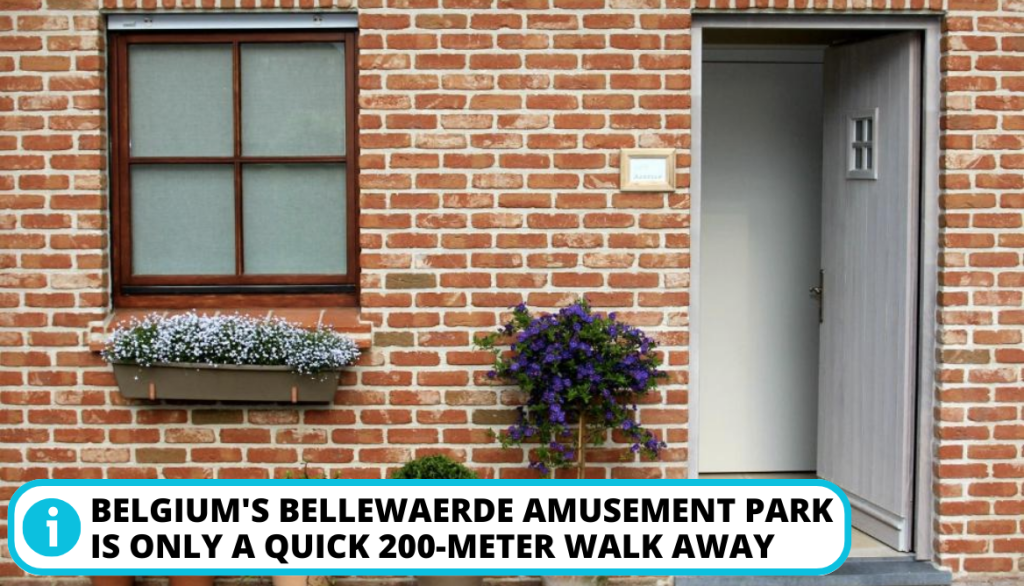 Ticket Info
Check out this brief summary of ticket information:
| | |
| --- | --- |
| | Non-dated tickets cost €37, while dated tickets cost €36 |
| | |
| | |
| | |
| | |
| | €26 if you arrive 3 hours before the park closes, purchasable only at entrance |
| | €46,50 (entry to Bellewaerde park + Bellewaerde Aquapark) |
| | €42,50 (entry to Bellewaerde park + Bellewaerde Aquapark) |
| | |
| | |
| Adventure Pass Bellewaerde Park: | 1-year entry to Bellewaerde Park for €84 |
| | 1-year entry to Bellewaerde and Bellewaerde Aquapark for €109 |
6. Walibi Belgium – Wavre, Wallon Brabant
One of the major amusement parks in Belgium is Walibi Belgium. Both foreigners and locals frequent Walibi since it is widely regarded as one of the greatest amusement parks for children. We advise you to visit during the week instead of the weekend or a holiday to avoid the crowds.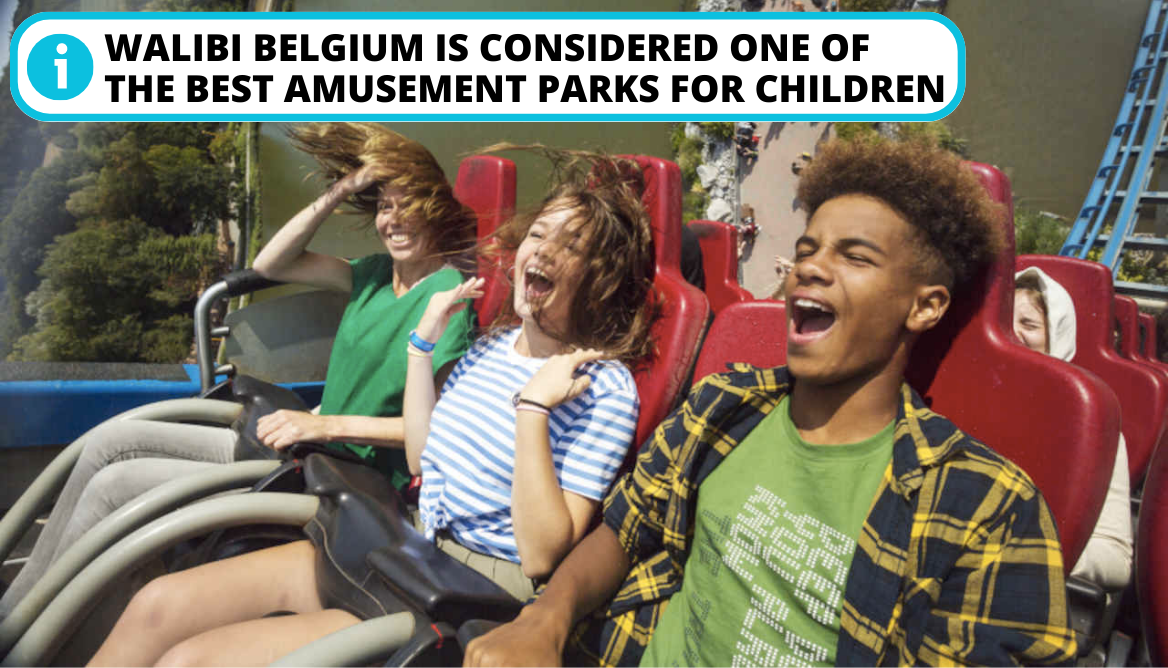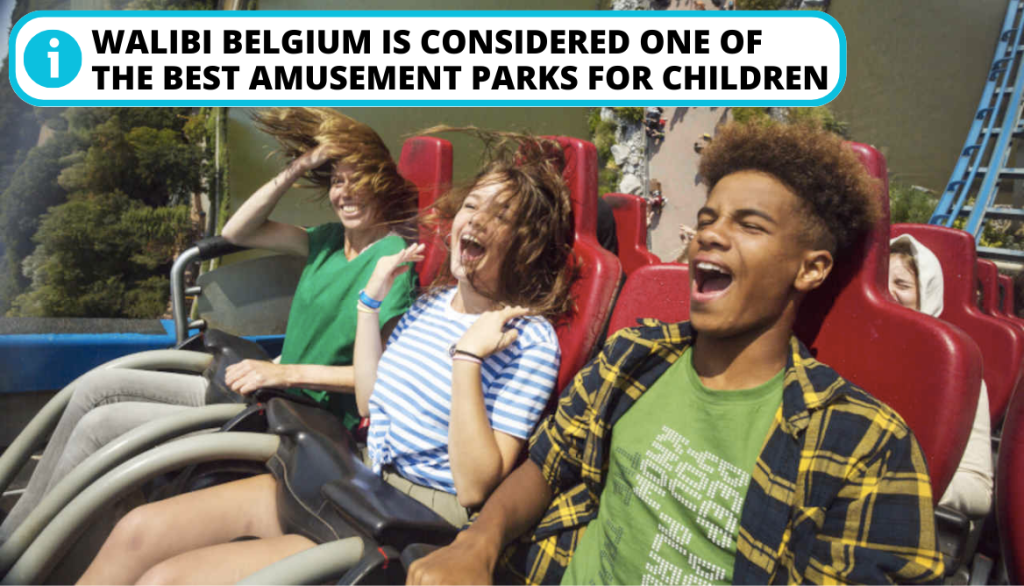 The Rides
There are around 40 rides, ranging from milder ones designed for children to more extreme ones aimed at adults with a taste for adventure. These include:
The Pulsar is a breathtaking ride that has a 45-meter-high free fall and travels at a fast speed of 100 km/h.
The loops in Cobra and Vampire will appeal to fans of Pulsar. The Walibi theme park in Belgium features a thrilling underground ride in addition to a 4D theatre where guests may relax and enjoy a well-made film or performance.
And the Kondaa! Have we not spoken about it yet? Unveiling the newest, greatest, and most terrifying megacoaster in the Benelux region.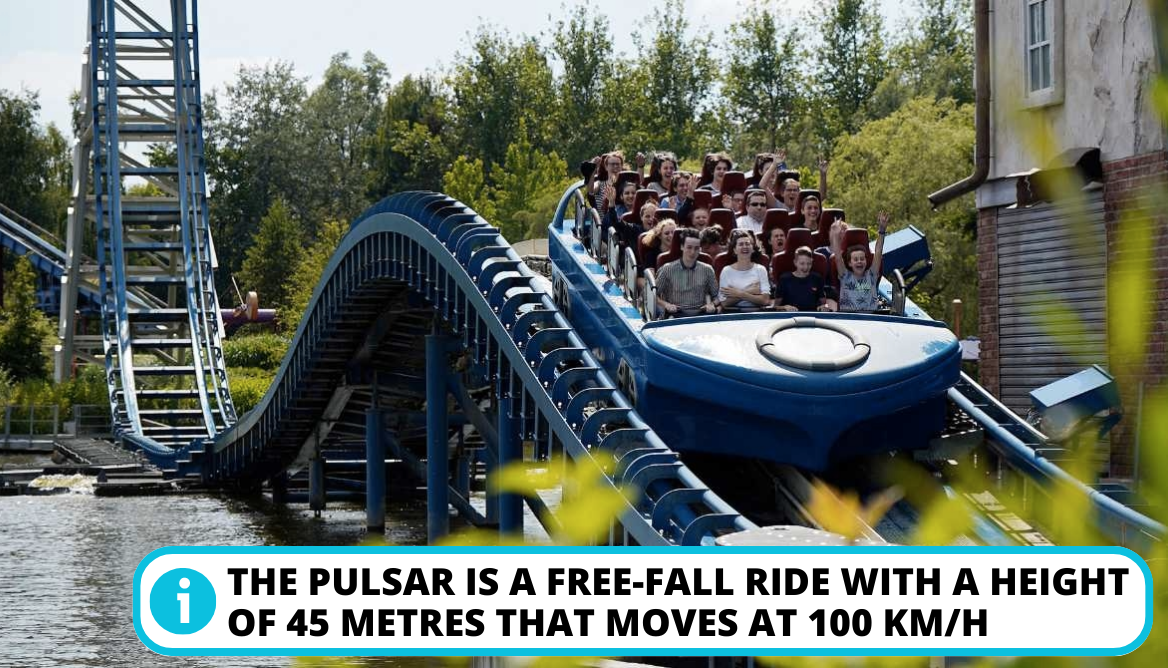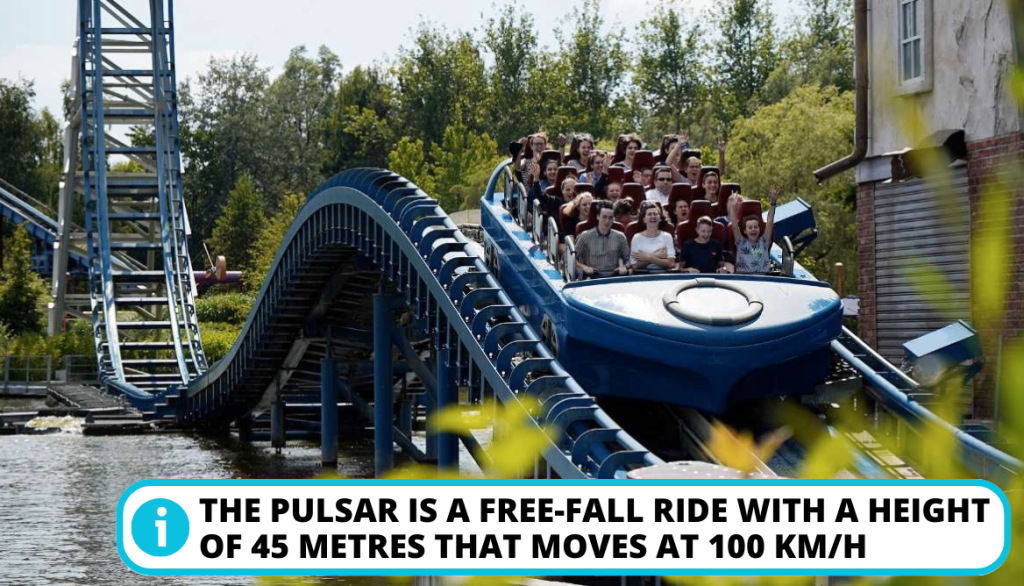 Accommodation
Staying at the Novotel Wavre Brussels East is highly recommended as it is the closest hotel to the amusement park. It's only a three-minute walk from Walibi and has a playground for the kids while the grownups kick back with a drink and some grilled meat. If you're planning on visiting Walibi in a rental car, you may leave it at the free parking lot.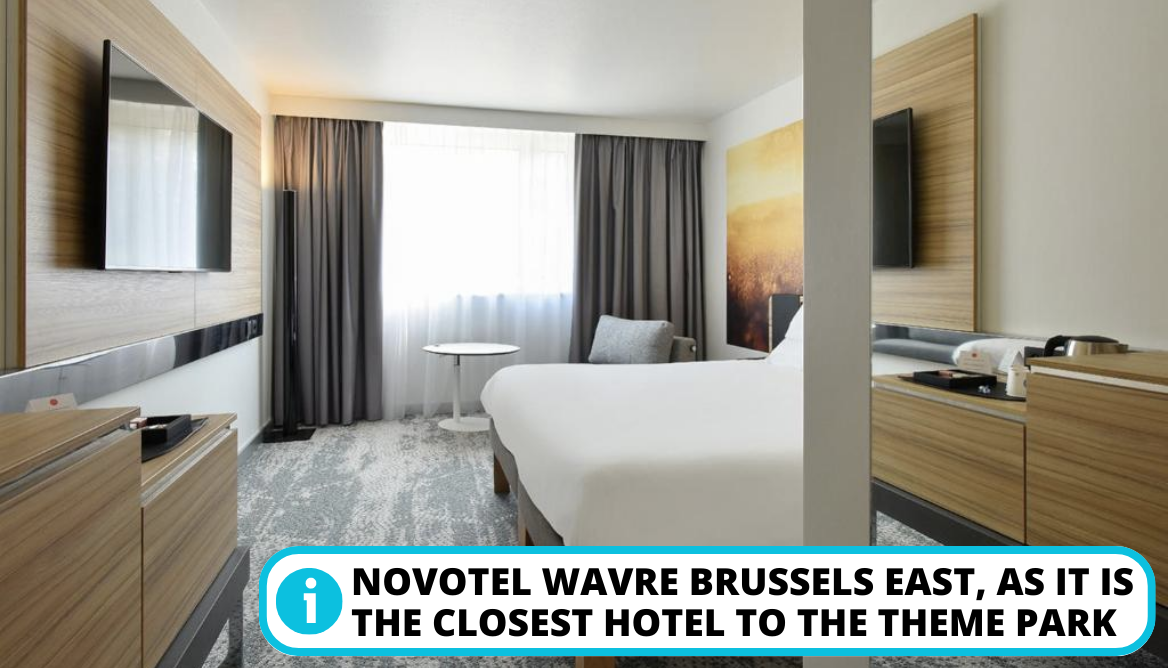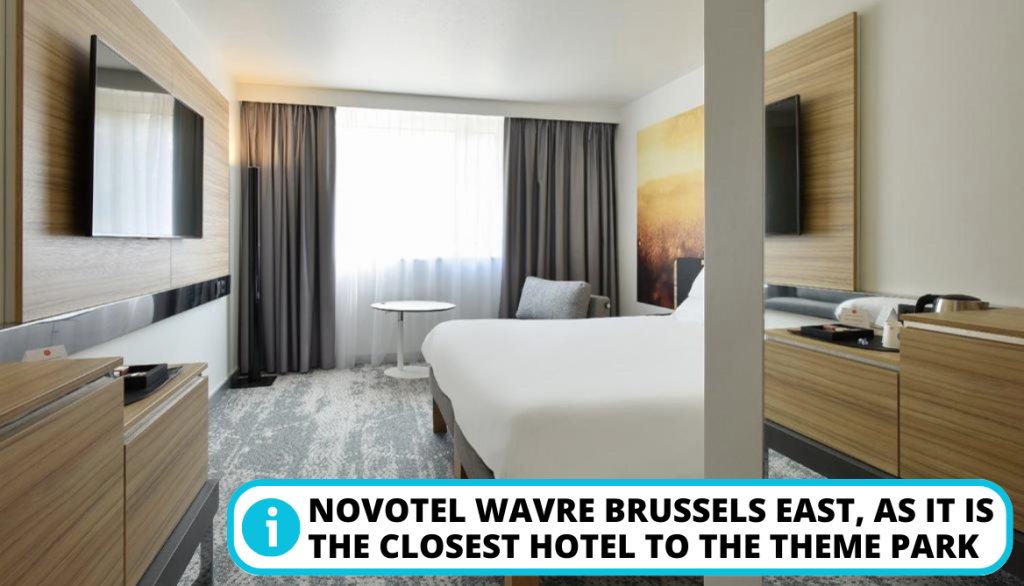 Ticket Info
Take a look at the following details about ticket purchases:
| | |
| --- | --- |
| | |
| | |
| | |
| | |
| | |
| | €22,50 (at the entrance only) – medical certificate required |
| | €8 instead of €10 if you buy it in the shop before 3 PM |
| | €5 for 1 speedy lane access |
| Family & Friends tickets: | €35/ticket – buy 6–20 tickets all at once |
| Membership passes (Walibi/Aqualibi/ Red&Blue/Silver/Gold/Platinum): | 1-year access to Walibi and/or Aqualibi from €70 |
7. Plopsa Coo – Coo, Stavelot
As one of the Studio 100 parks, Plopsa Coo features many of your favorite TV personalities and activities for all ages. TéléCoo, a theme park located next to the well-known Waterfalls of Coo, was launched to the public in 1976. It joined the Plopsa family in 2005.
It's a fantastic family entertainment park where you may spend anywhere from half a day to a whole day. The waterfalls in Coo are the largest in Belgium, so be sure to see them as well.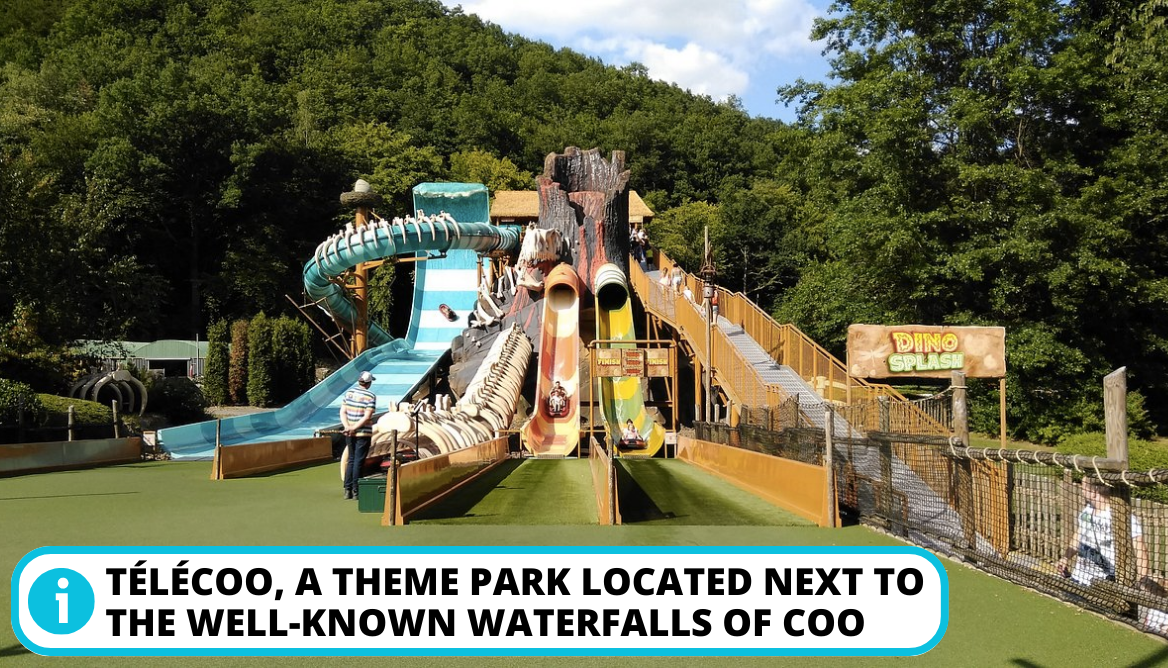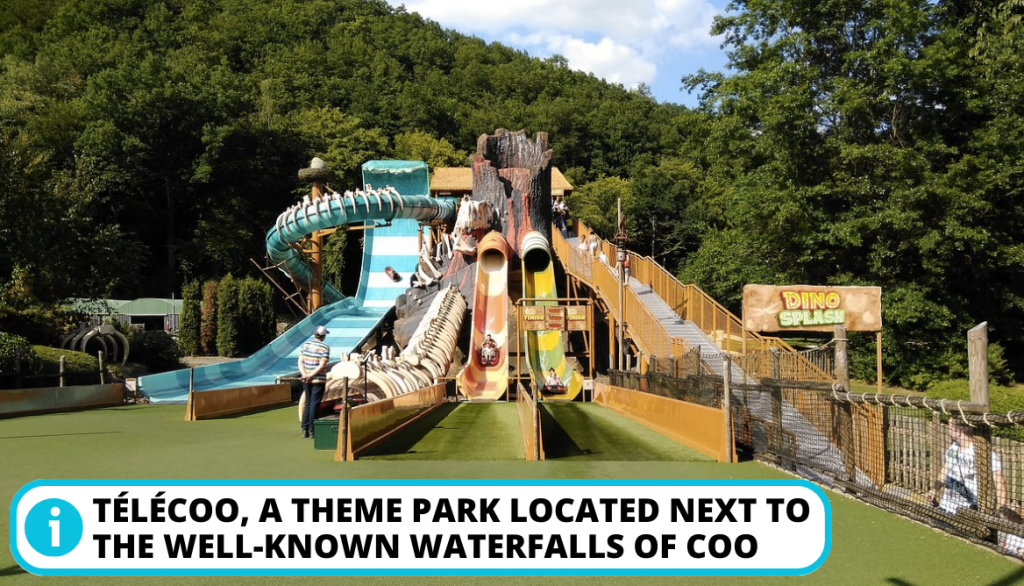 The Rides
There are 25 different things to do at Plopsa Coo. The thrilling roller coaster Vicky the Ride and the exciting Mega Mindy Flyer send riders soaring 67 meters above the ground. Other exciting rides include:
The Maja Splash is the best place for kids to have a blast with a few quick splashes. They can also enjoy the brightly colored figurines of Maya the Bee and other characters.
They may also join other families for a round of go-kart racing or a ride on the thrilling Butterfly Flight.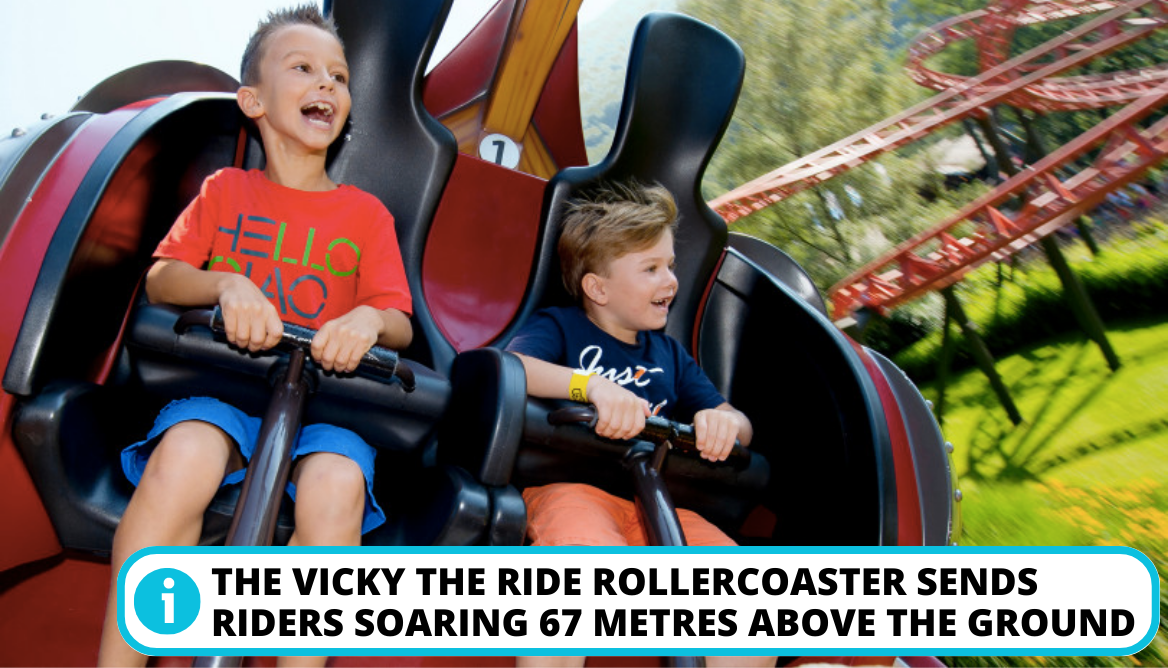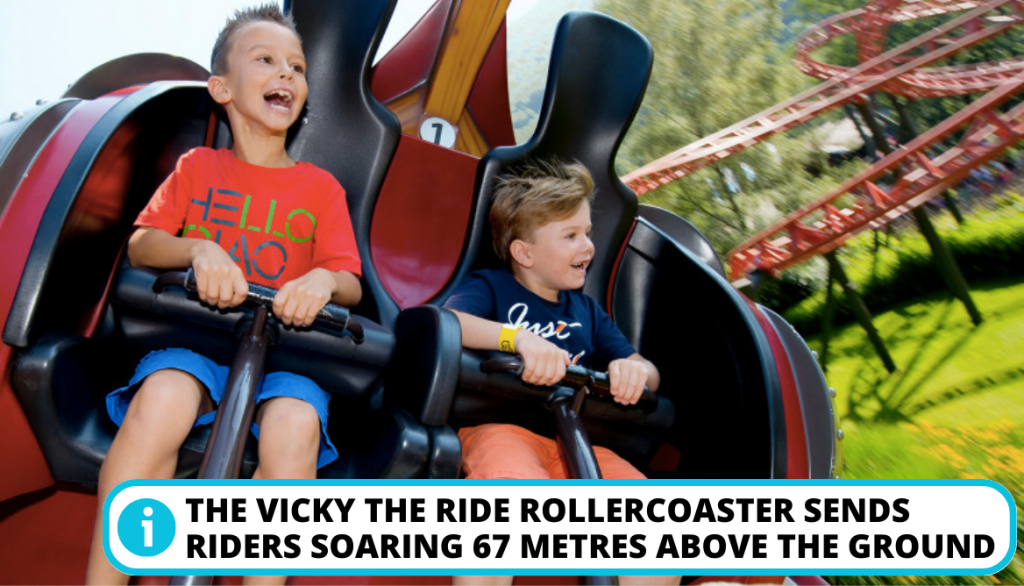 Accommodation
Chalet Grand Coo is the perfect place to unwind after a day of fun in Plopsa Coo. It's barely 400 m away. The children's playground will keep them entertained, and the Water Falls of Coo is only 300 meters away, perfect for a family stroll.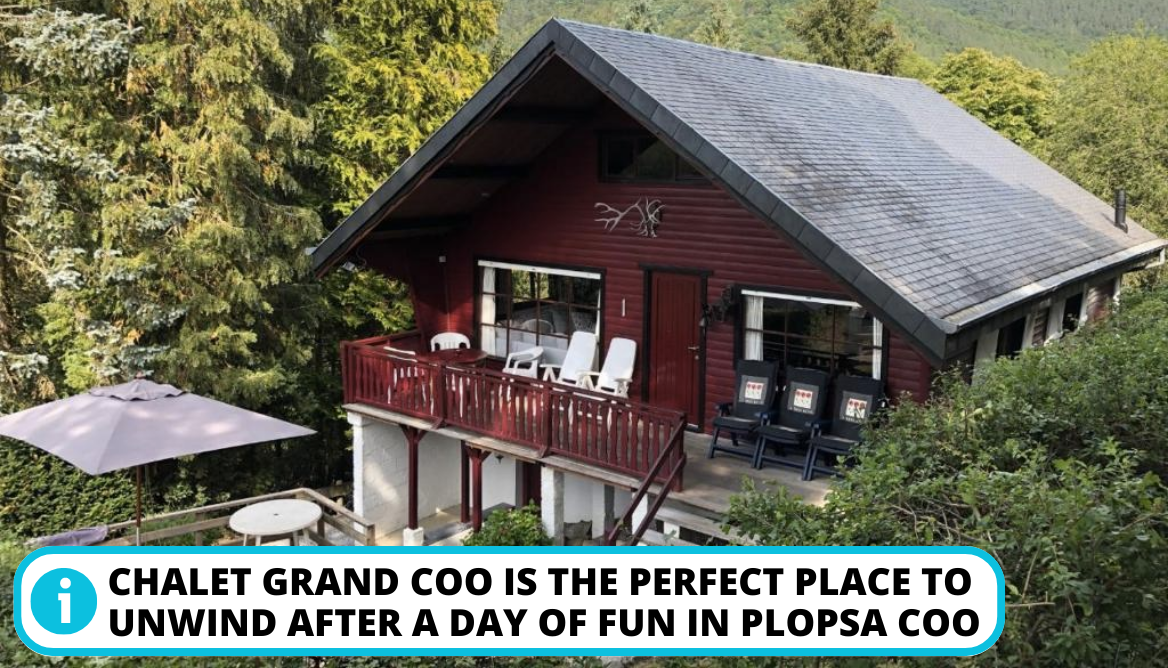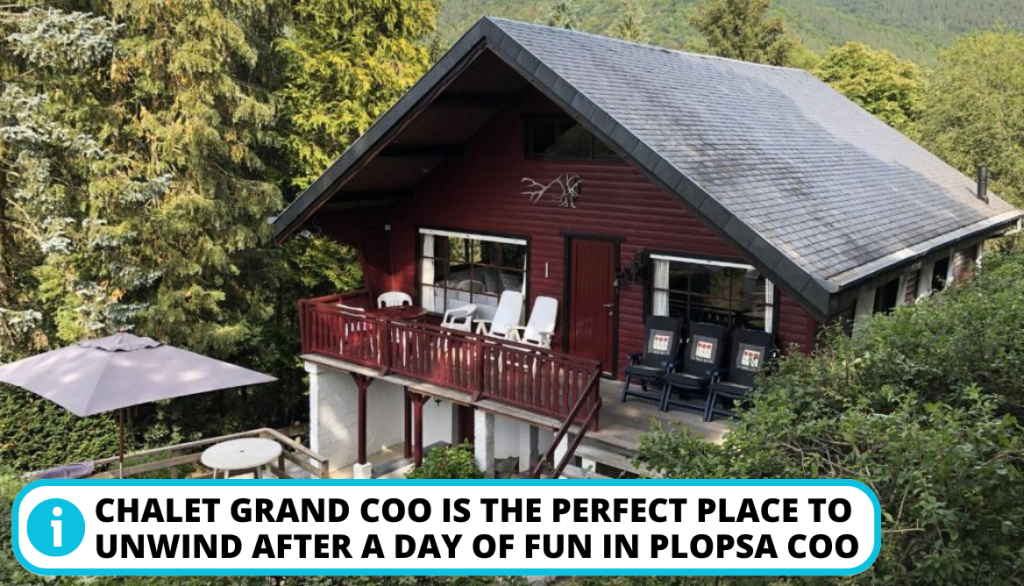 Ticket Info
Listed below is the detail about ticket pricing:
| | |
| --- | --- |
| | €28,50 but Plopsa currently runs a promo deal where you can offer a price yourself (up to 35% discount!) |
| | |
| | |
| | €23,50, only at the entrance |
| | |
| | |
| | 1-year access to all Plopsa Parks for €84,99 |
8. Plopsa Indoor – Hasselt
You shouldn't let the possibility of bad weather prevent you from visiting Belgium's theme parks. Regardless of the weather, you can have a great time with the family at Plopsa Indoor theme park. The first of its sort in the country, the partially covered amusement park spans 10,800 square meters and has 24 outdoor and indoor attractions.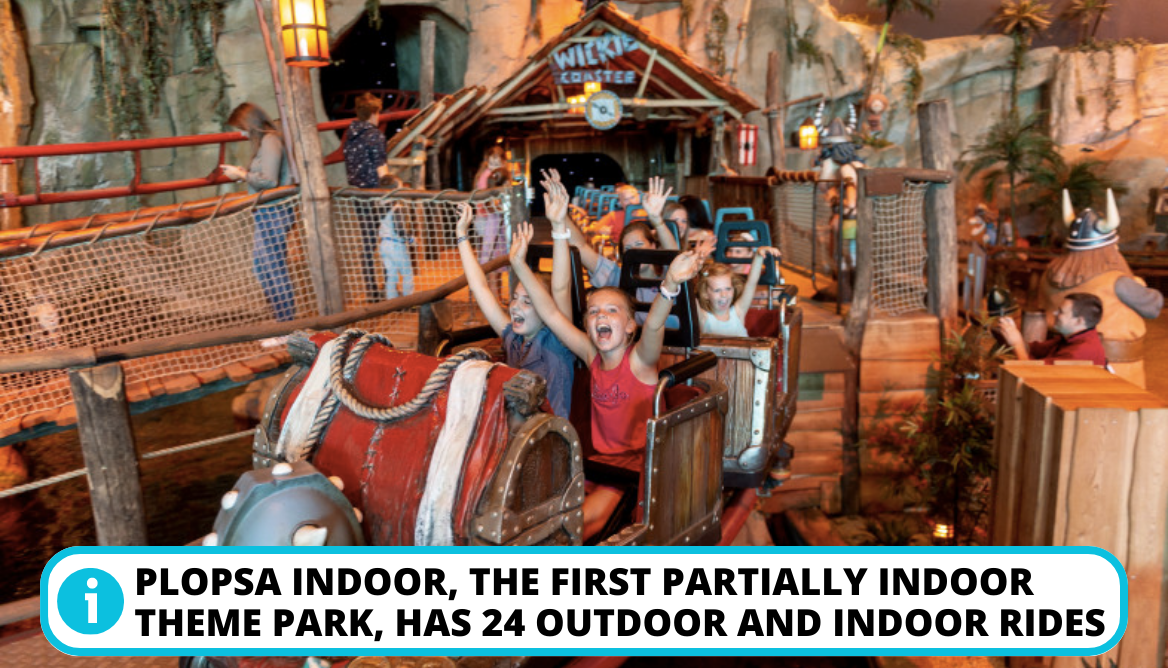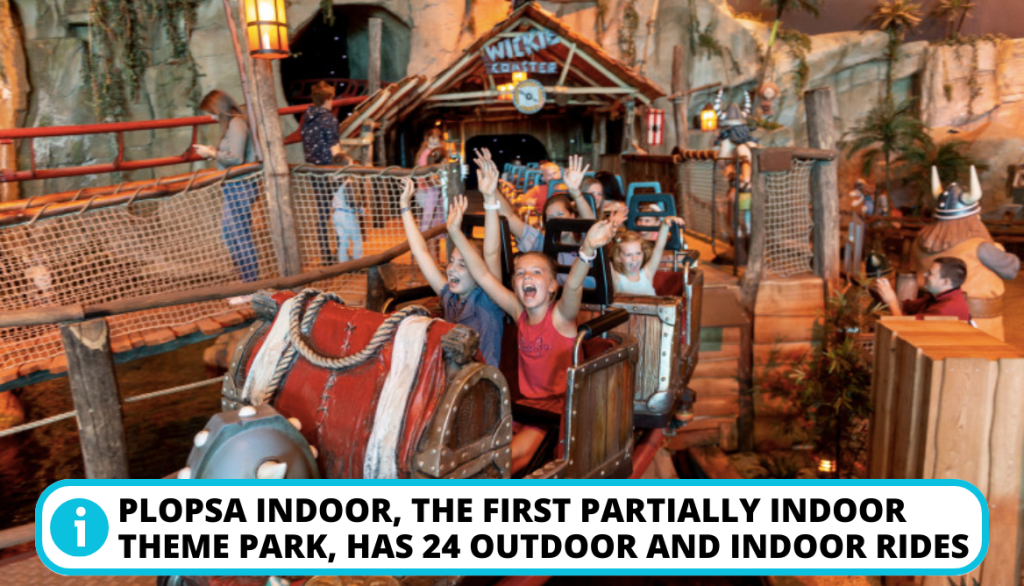 The Rides
The Belgian theme park is immaculate, and it has more rides than you might possibly imagine for an indoor park:
The Ducks and the Little Boats offer a relaxing journey on the river that is perfect for families.
Bumper Cars, Flying Bikes, the K3-Whirligig, and more quick rides are sure to keep the young kids entertained.
The Theater is where the kids' favorite characters come to life on stage with dancing and singing. The Bumba program may be seen in either French or Dutch.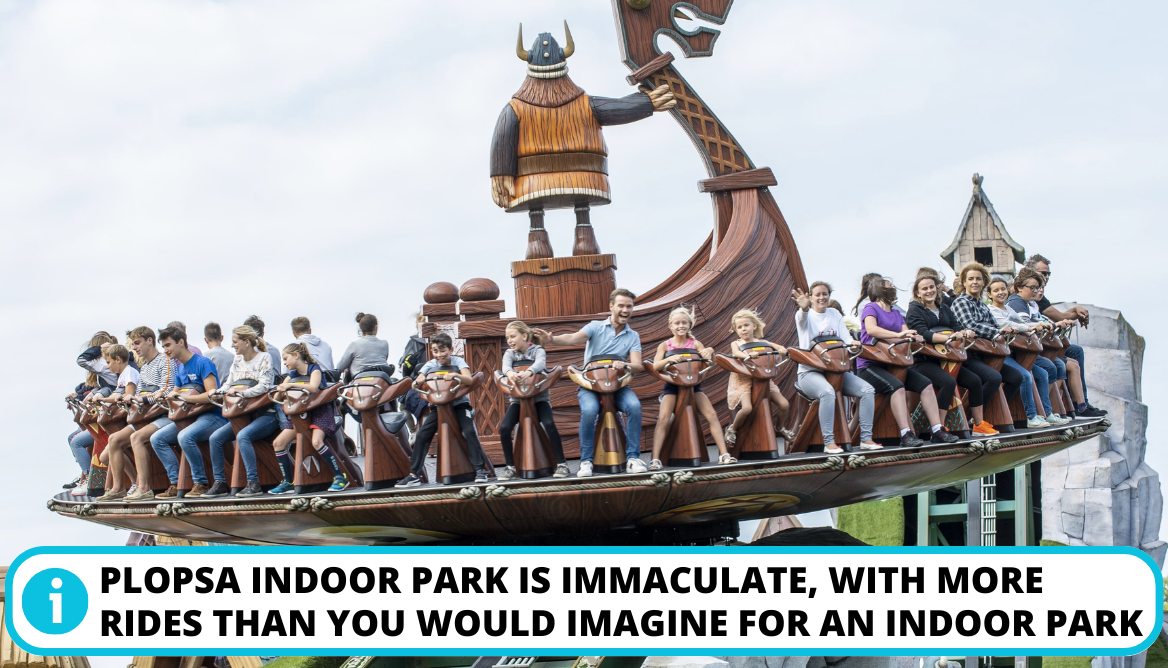 Accommodation
Stay at B&B Sasput for the weekend when visiting Plopsaland Indoor Hasselt. The family rooms at this little B&B are ideal for a weekend in the fashion capital.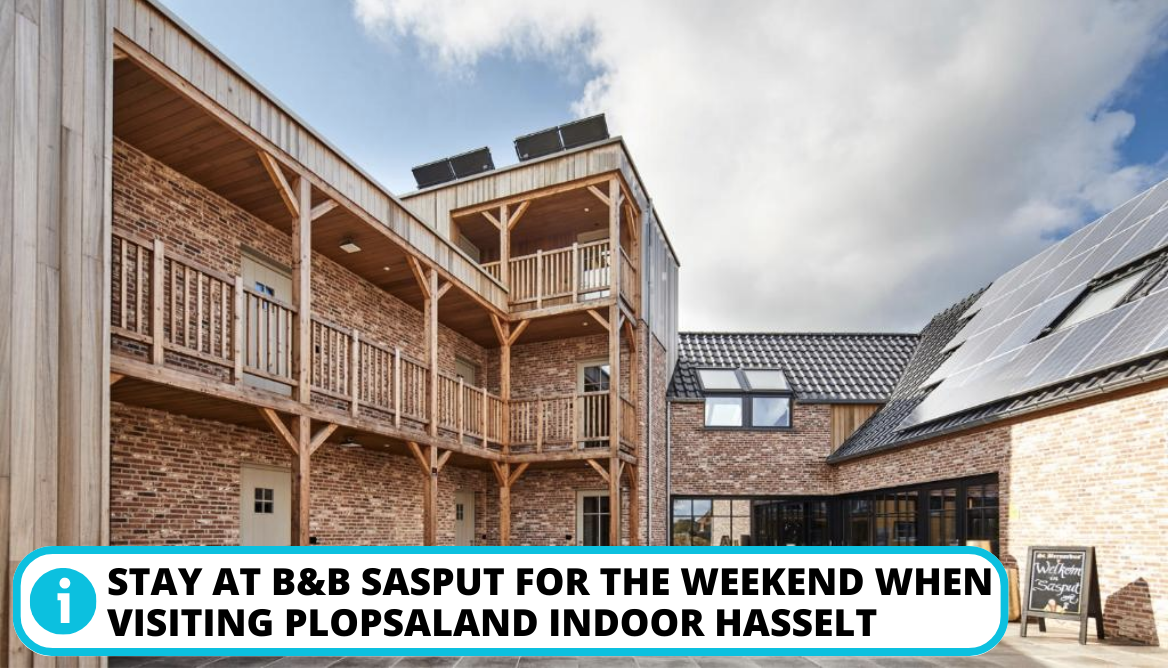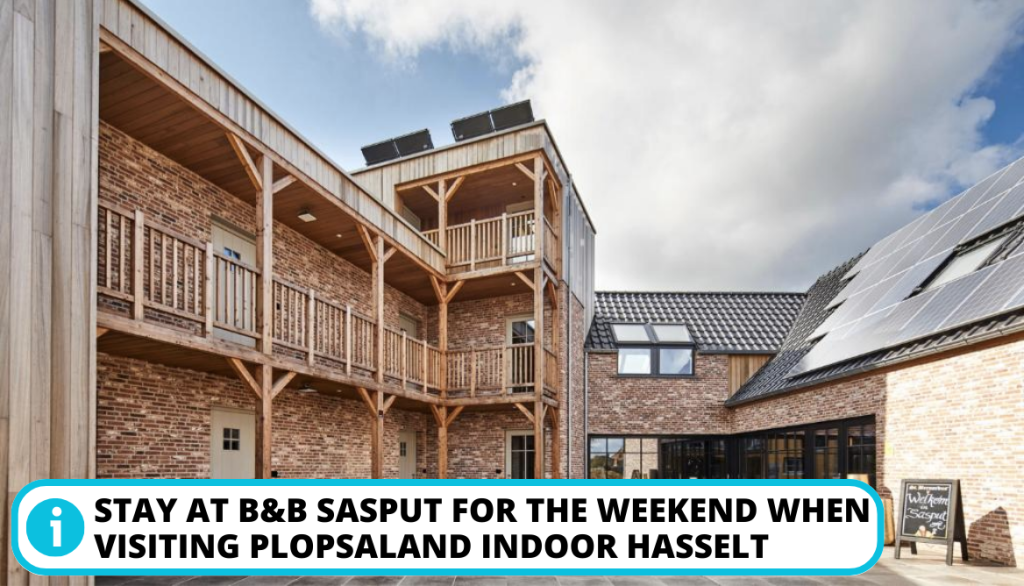 Ticket Info
The prices are identical to other Plopsa amusement parks.
For more insights on the best theme and water park, check out this video.
3 Super Handy Travel Advice for Belgian Amusement Park
Here is how to make the most of your visit to the best theme parks in Belgium:
Go on a rainy day: The people of Belgium have a passion for theme parks. Additionally, several Belgian parks are highly visited by French and Dutch tourists. It goes without saying that the most popular amusement parks will be crowded. Rain in the morning will deter most people from venturing out, making those days ideal for sightseeing.
Avoid weekends: In the summer, the most fantastic time to visit a Belgian theme park is on a weekday, and the first day of the week is the finest. As a rule, the first two weeks of July are also less hectic.
Seasonal passes are cheaper: Consider purchasing season passes if your loved ones like going to a theme park. They often last throughout the entire season and cost as much as two ordinary trips. Many more sites in Belgium and the surrounding countries are also offered at steep discounts with the purchase of certain seasonal tickets.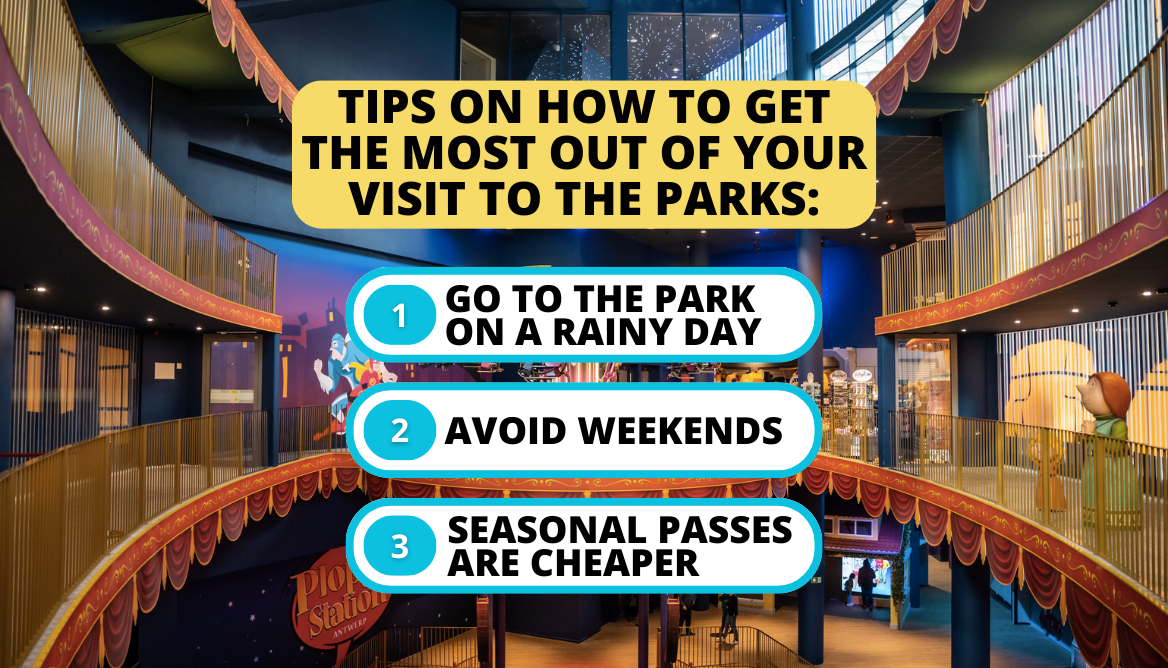 FAQ
What is the largest theme park in Belgium?
The largest theme park in Belgium is Plopsaland de Panne.
Does Belgium have theme parks?
Yes, there are all kinds of theme parks in Belgium, from water parks to even animal parks such as Bellewaerde or Bobbejaanland.
What is the biggest playground in Belgium?
The biggest playground in Belgium is the Plopsaland de Panne theme park, which features some great characters like Samson & Gert, Kabouter Plop. There are also plenty of thrilling rides to have the best experience.
Is there a Disney in Belgium?
No, there is no Disneyland in Belgium.
Conclusion
If you're traveling to Belgium with kids, don't miss out on the chance to experience a selection of the world's top theme parks. Some may be seen in a single day, while others call for a longer period of time.
Our personal favorite is Bellewaerde for its excellent combination of thrilling rides as well as getting to learn about some of the most exotic animals in the world up close. However, all of these top theme parks have such a great variety of rides and attractions that everyone, from kids to adults, will be thrilled and have the time of their lives.
Which park did you like most and why? Let us know in the comments.