Happy Wayfarer is reader-supported. When you buy through links on our site, we may earn an affiliate commission.
Cross-country skiing is an exciting experience to explore and many people plan their vacations around the activity, to get the most out of it. But decidieng between Stratton vs Killington is a very tough decision to make as Vermont is one of the favorite destinations when it comes to skiing.
Killington has 212 terrains and boasts more lifts. Stratton, however, has 99 terrains but the terrains are simpler. Both the Vermont resorts are completely packed during the winter season. Various competitions and events are held at each mountain throughout the season.
In this article, you will get a quick look at the two resorts, learn which of the two is better for skiing, and whether or not you will need a map. So, let's find out without any further thoughts!
If you don't want to read or don't have time, we suggest you listen to this article.
Stratton vs Killington Resort – Which One is Better for Cross-Country Skiing?
When it comes to skiing, it often comes down to personal preference as some people find Killington mountain to be better, while others like Stratton better.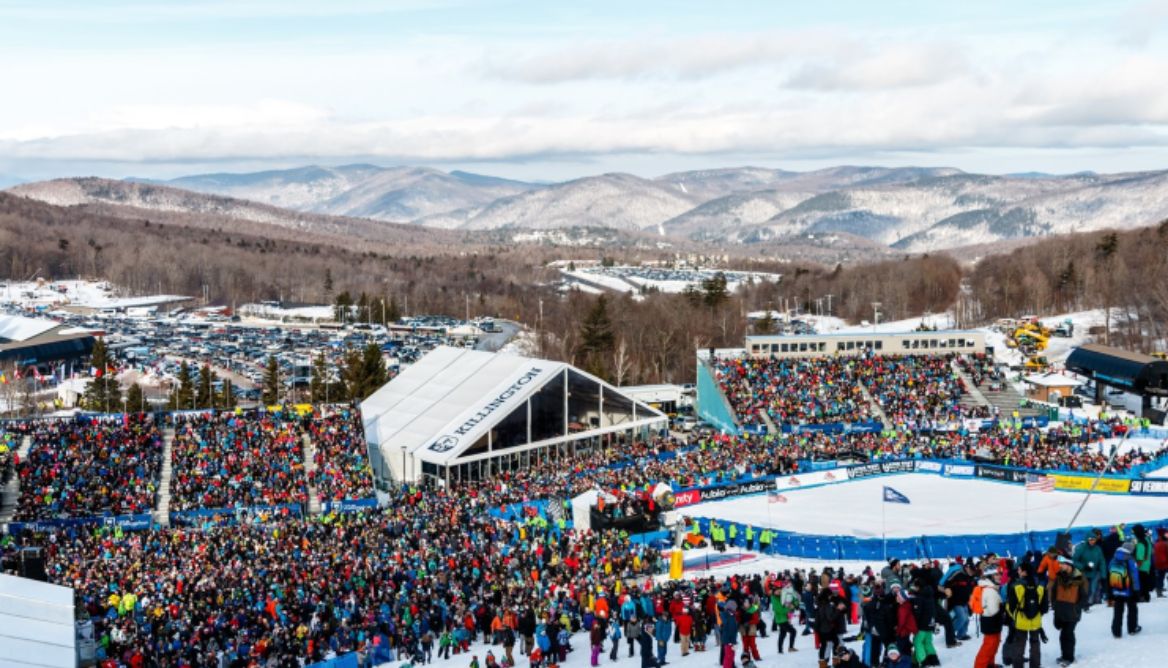 Killington, also known as, the "Beast of the East", provides an amazing skiing experience. The average snowfall at the Killington resort is around 250 inches with more than 1510 acres of skiable terrain. Terrain parks at the Killington Resort are often the first to open and the last to close.
Stratton offers a unique mountain town experience with its Swiss-themed village, restaurants, and stores. The average snowfall at the mountain town is around 200 inches with more than 670 acres of skiable terrain. Stratton resort is usually open towards the start of the winter.
Quick Look at The Two Resorts
To make it easier for you to decide which resort to pick as your ultimate holiday destination, we are going to break down the top features of the two resorts. This will allow you to make a more knowledgeable and prudent decision as per your requirements.
An Expert Guide to the Best Vermont Ski Resorts
Snowboarding and high-speed skiing are the famous amusement activities of the Vermont mountains. There are several resorts that await adrenaline seekers, all along the Green Mountain State.
Stratton Mountain Resort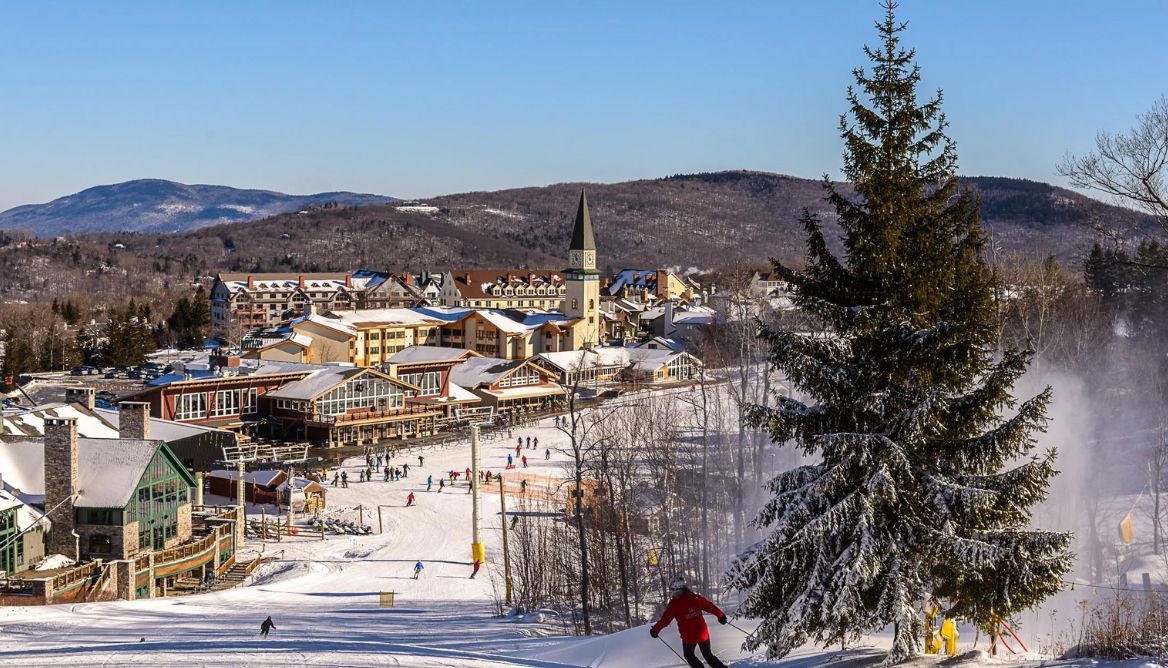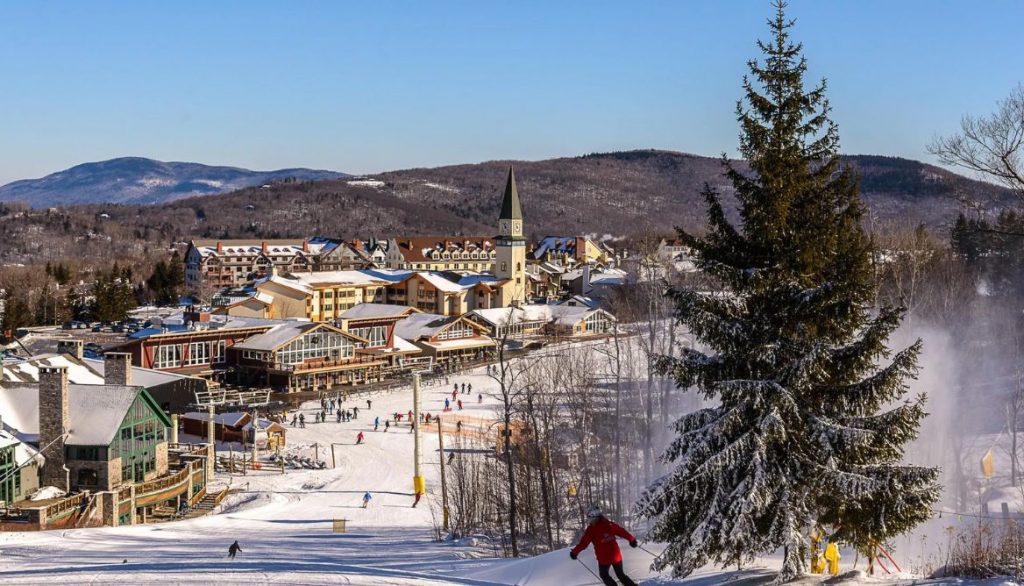 Being a 4-hour drive away from New York, the Stratton Resort is known to be frequented by snow fanatics. Stratton happens to be the peak with the highest elevation in southern Vermont. Let's look at some of the other great features of the resort.
Location: Stratton, Vermont
Number of Runs: 99
Number of Lifts: 11
Summit Elevation: 3875′
Skiable Terrain: 675+ acres
Killington Resort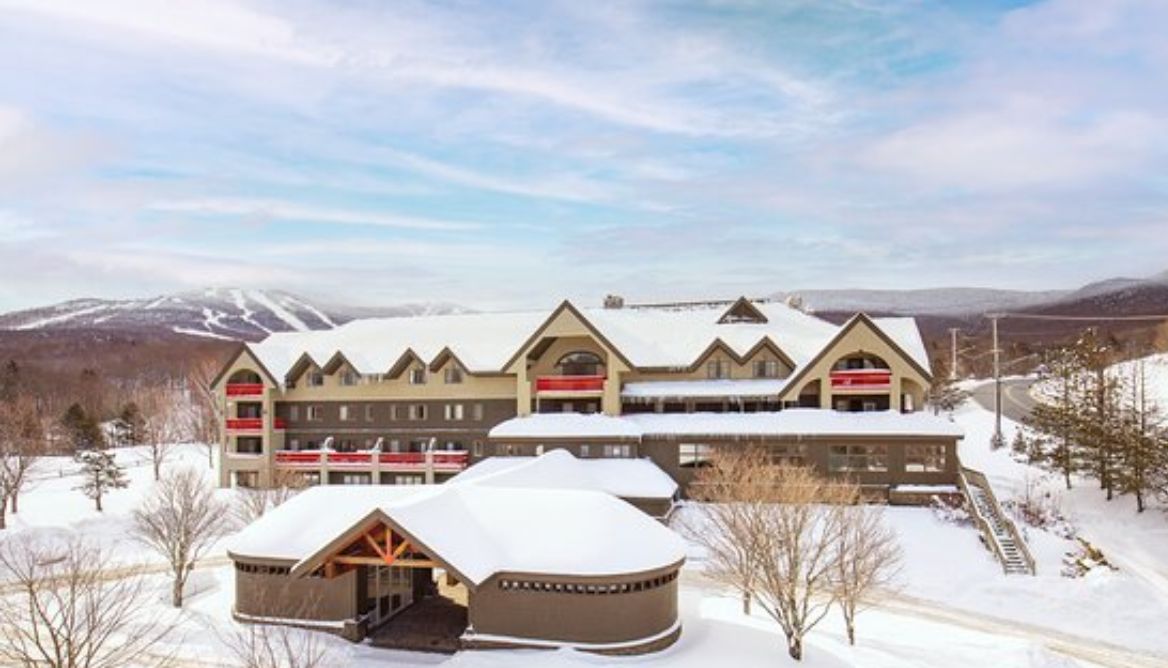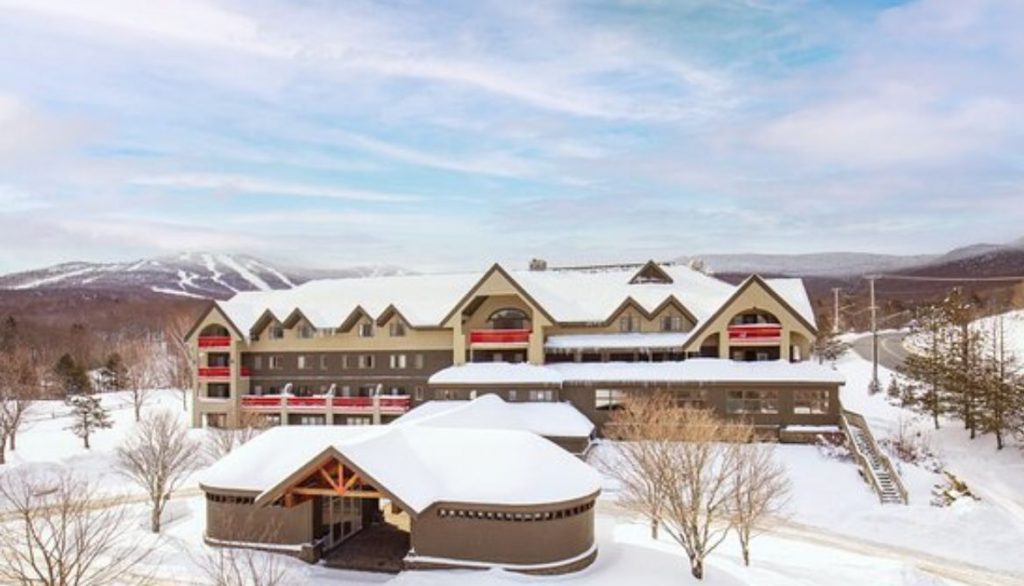 The "Beast of East", boasts the Killington peak, with an altitude of 4241 inches, being the second highest peak in Mountain State. The neighboring Pico Mountain has a vertical drop of 2000 feet, 60 trails, and is almost 3980 feet tall.
The Killington Resort is a 4.5-hour drive away from New York. It has great restaurants and lodges, like the birch ridge inn, with events happening all season long. Visitors can also buy the Killington 365 pass, with a free ikon pass. Let's look at some of the other great features of the resort.
Location: Killington, Vermont
Number of Runs: 212
Number of Lifts: 22
Average Annual Snowfall: 250 inches
Summit Elevation: 4241′
Skiable Terrain: 1510+ acres
Apart from the popular, Stratton resort and Killington resort, here is a list of the other best-skiing resorts in Vermont:
1. Mount Snow Resort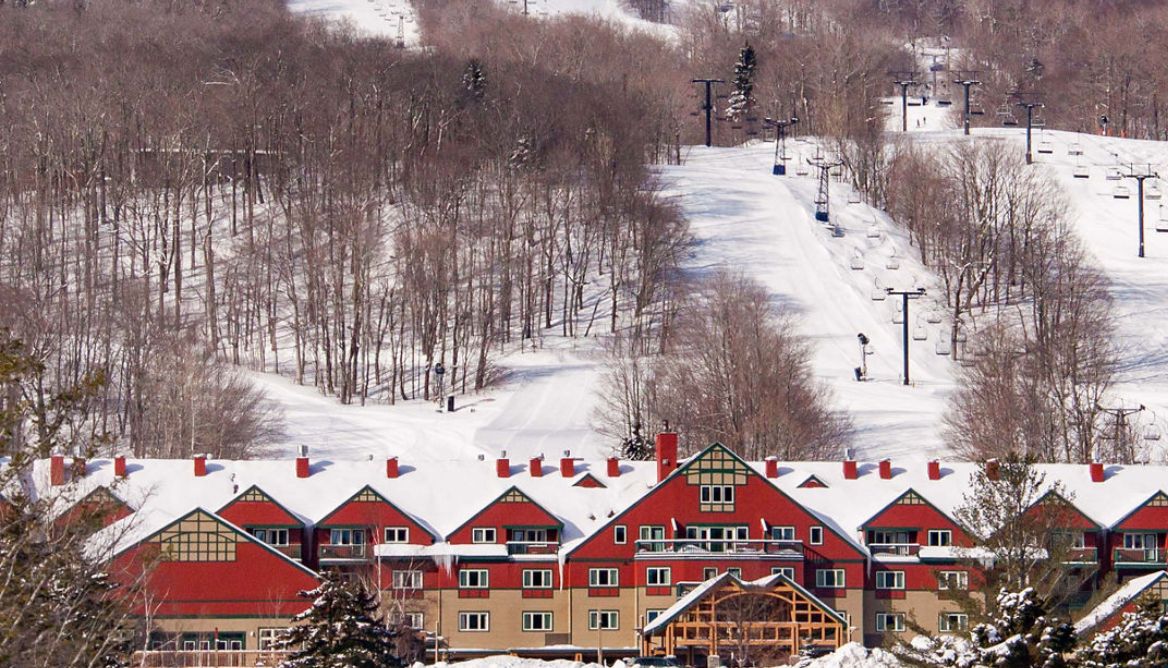 Mount snow is located in West Dover, Vermont. It is famous for Carinthia, a 100+ acre terrain park, that is commonly visited by professional skiers. It offers around 20 lifts, great dining options, sleigh rides, and the Grand Summit Hotel.
2. Okemo Resort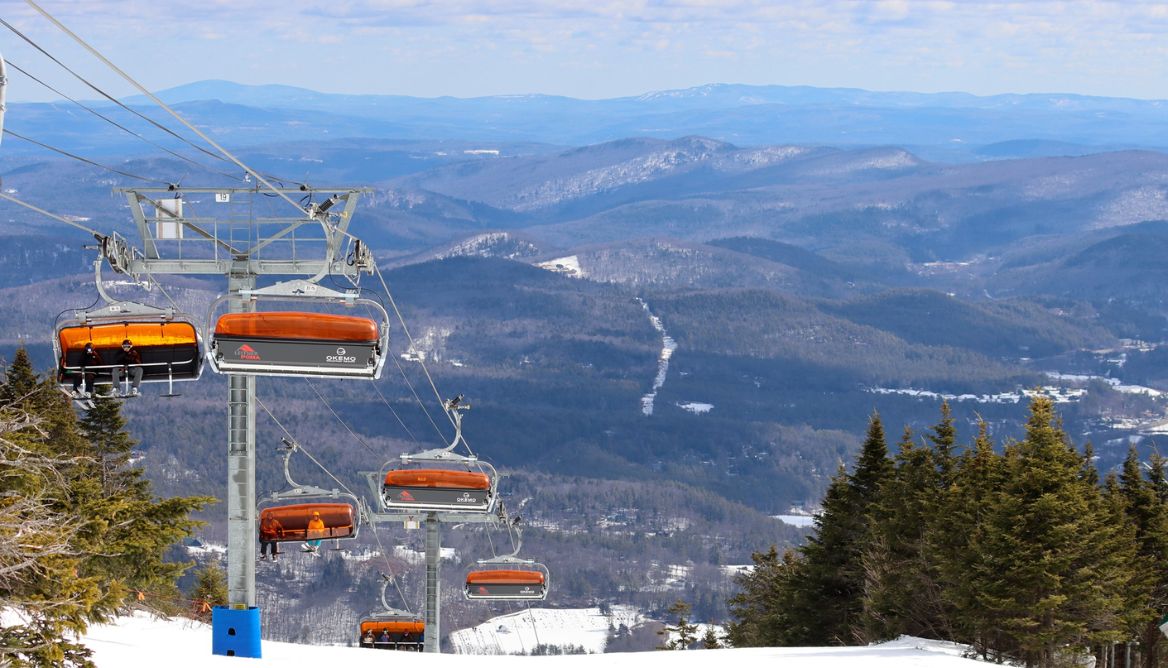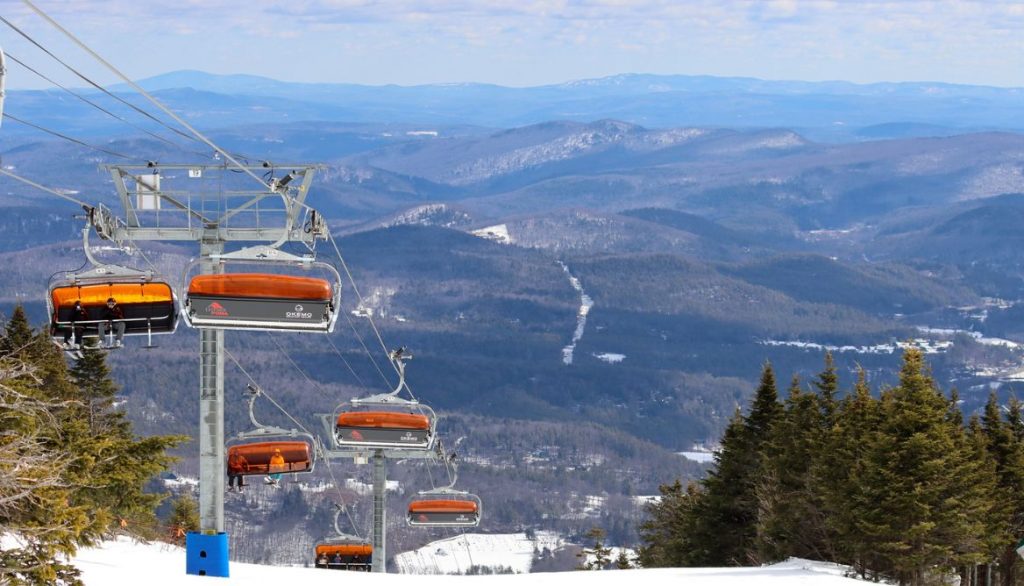 Okemo Resort is located in Ludlow. The resort offers top-of-the-line accommodation opportunities at the south face and a luxe hotel at Jackson Gore. The resort is completely accessible in November and is only a 5-hour drive away from New York.
3. Sugarbush Resort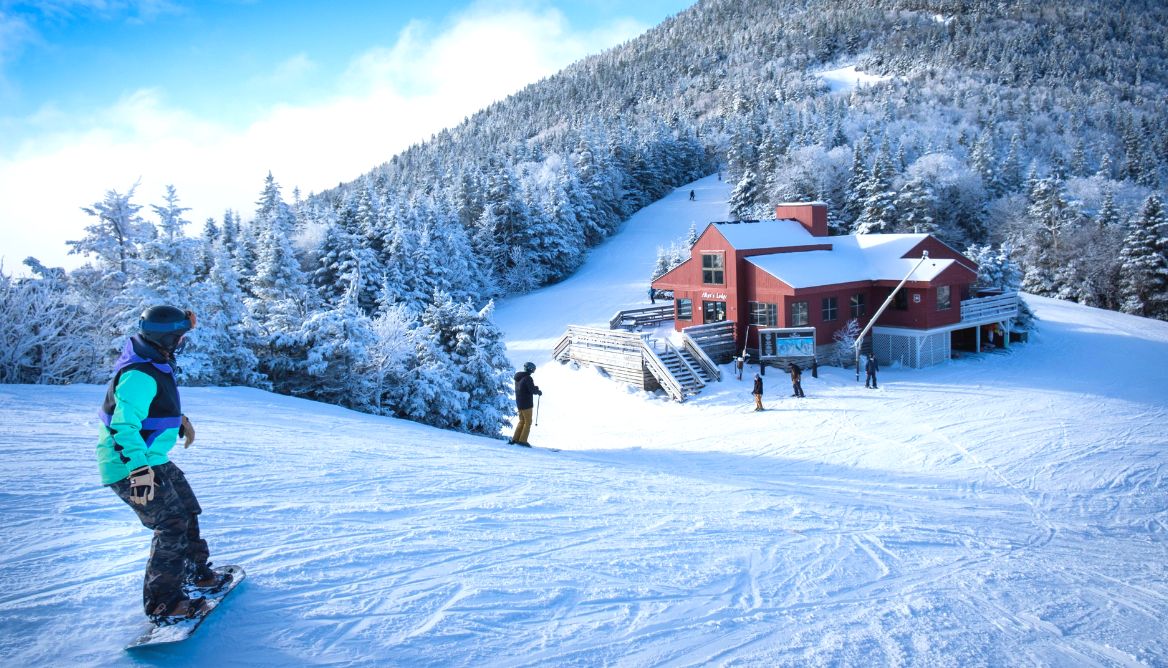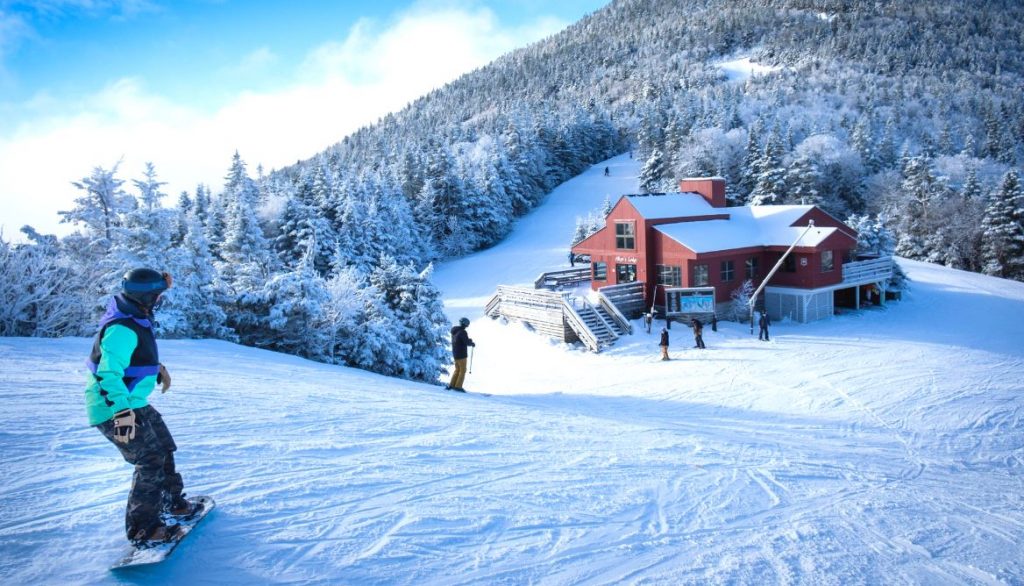 The Sugarbush Resort is located on Lincoln Peak and Mount Ellen. The resort consists of 16 lifts and 111 runs. The resort receives almost 250 inches of average annual snowfall. The Sugarbush resort is a 3.5-hour drive away from Boston and has free shuttle service from all faces to the base area.
4. Stowe Resort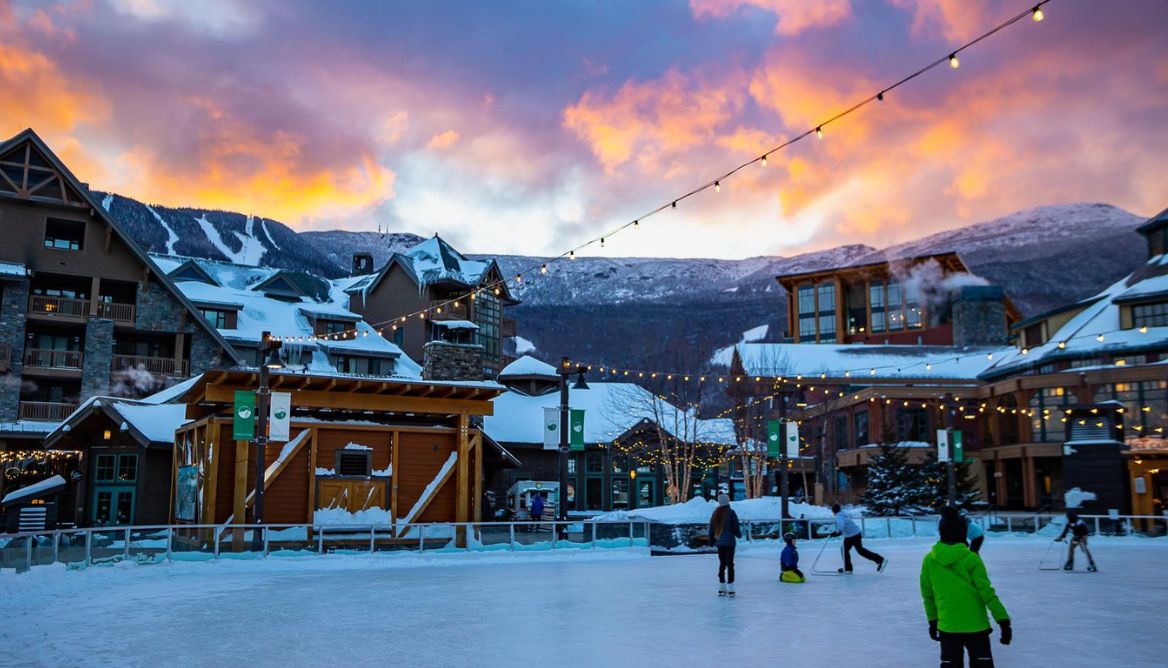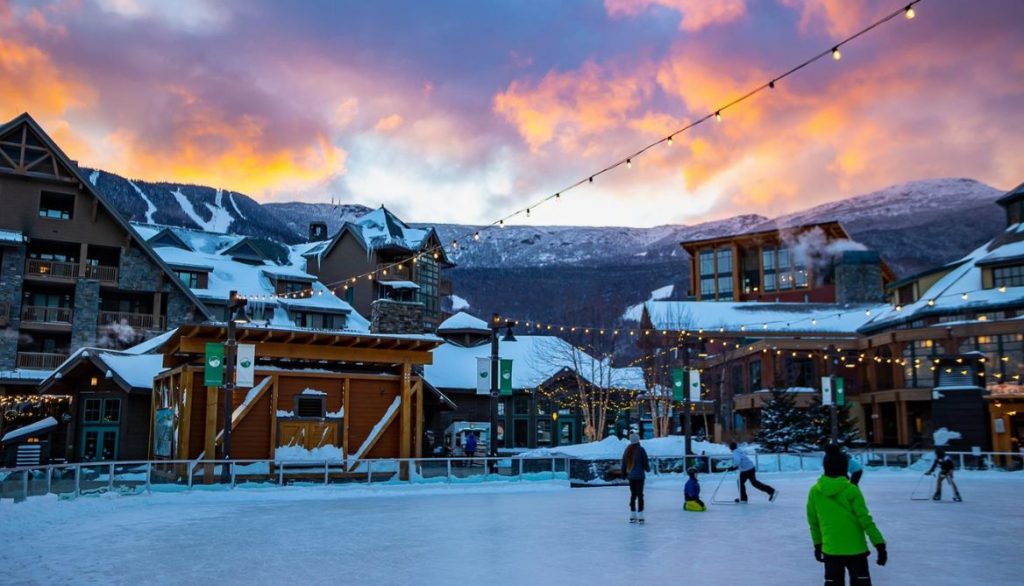 The Stowe Resort is located on Mount Mansfield in Stowe, Vermont. The resort has its ski runs bifurcated as per the skill level of the sportsman. The resort has 12 lifts and a skiable terrain of 490+ acres.
5. Smugglers' Notch Resort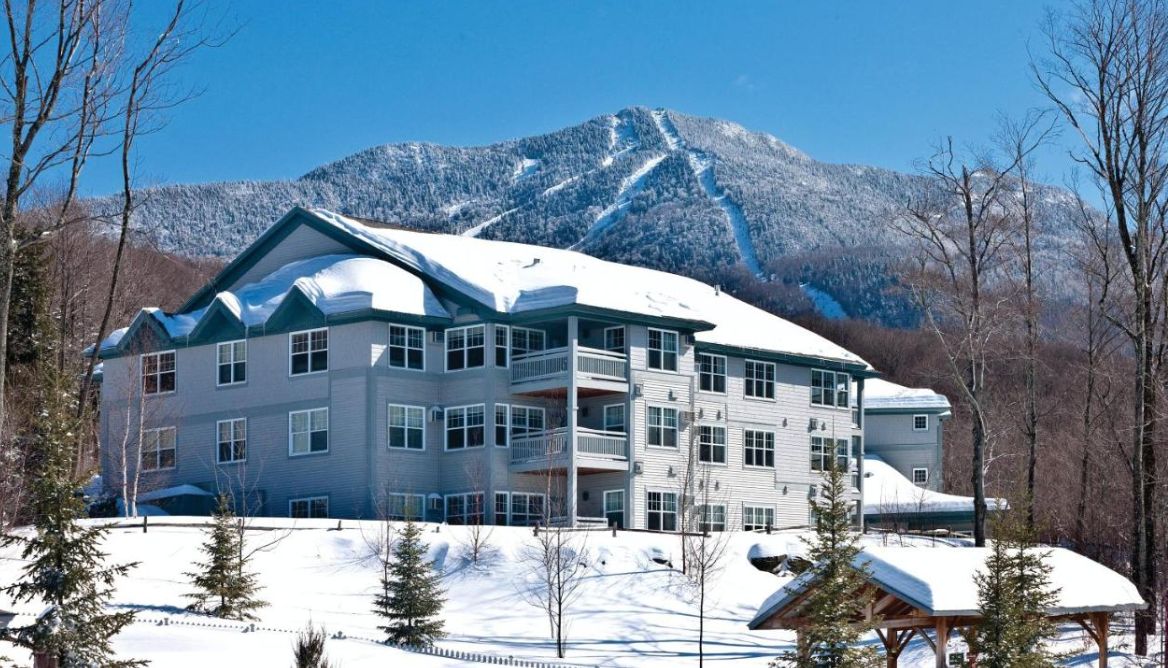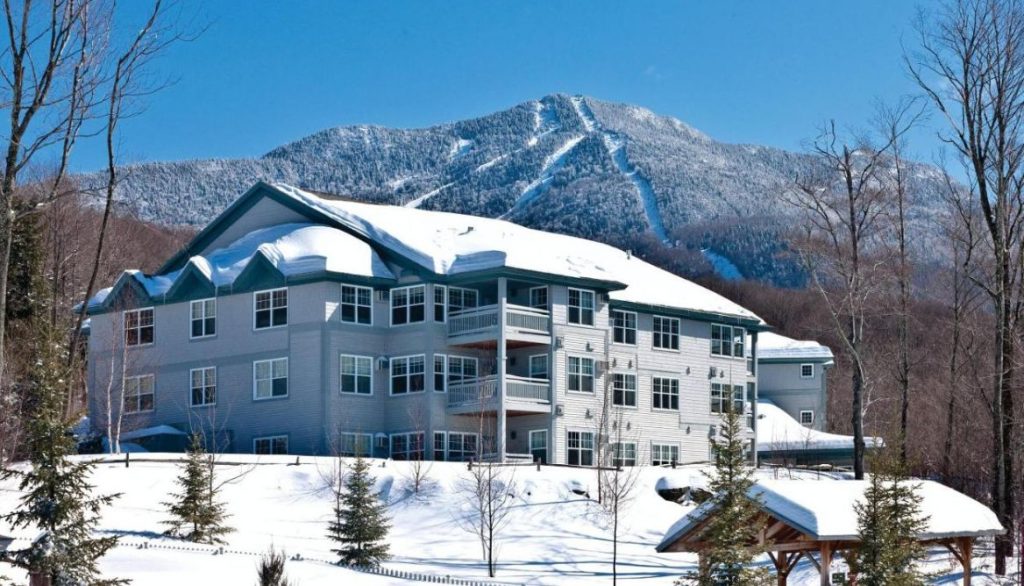 The Smugglers' Notch Resort is located in Jeffersonville, Vermont. The resort offers 8 lifts and 78 classic runs. With over 310+ acres of skiable terrain, the resort is considered to be one of the best ski and ride schools in the country.
6. Jay Peak Resort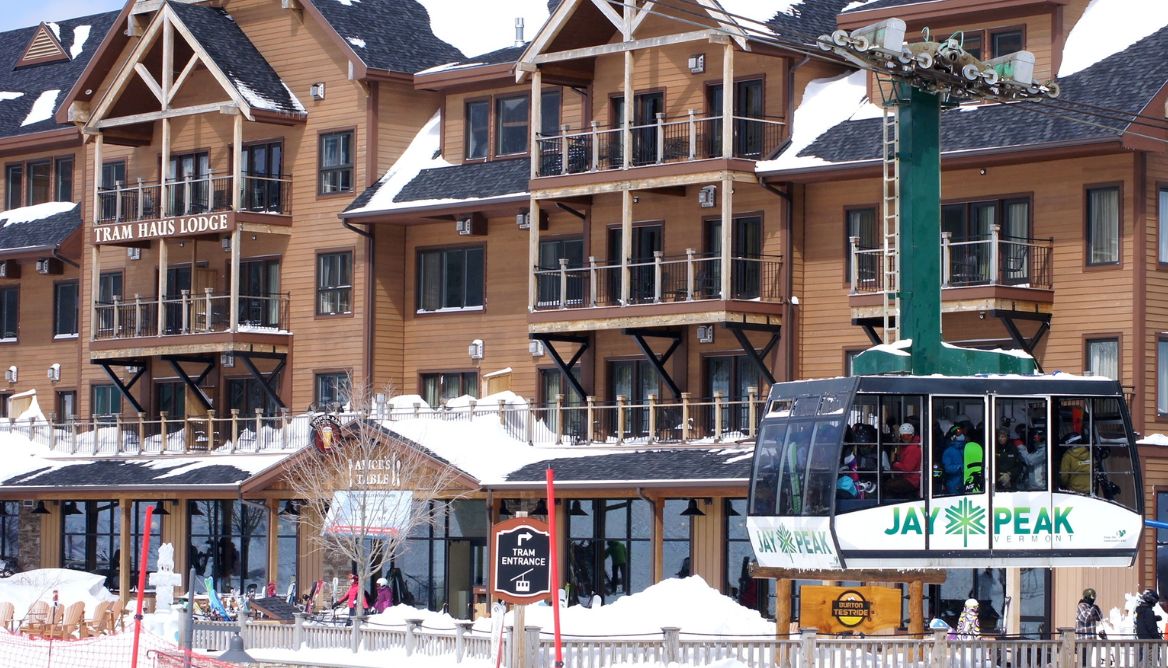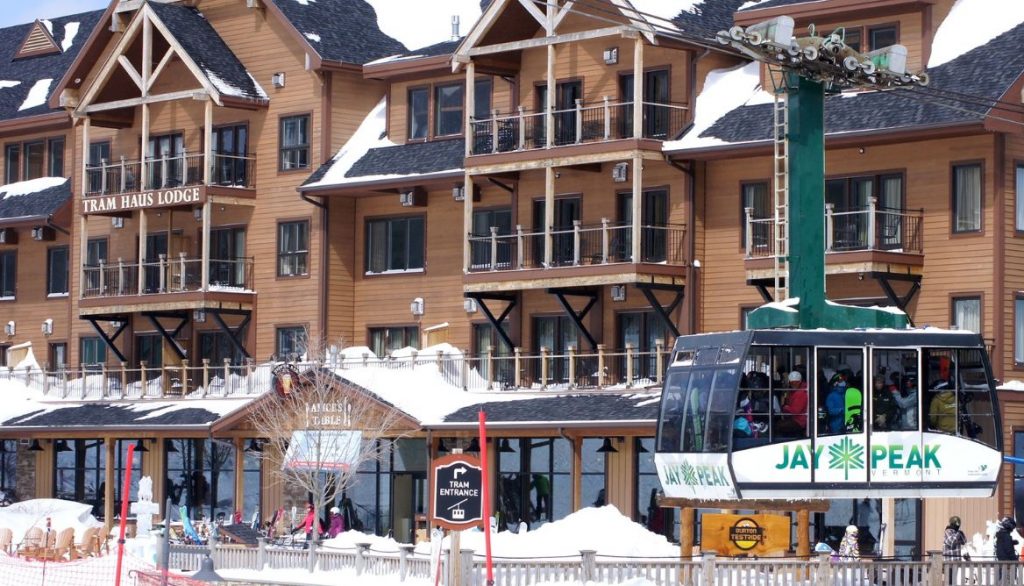 The Jay Peak Resort is located in Jay, Vermont. The resort has 9 lifts, 81 runs, and 385+ acres of skiable terrain. Jay Peak is near the Canadian border so it happens to be the farthest away from Philadelphia.
7. Bolton Valley Resort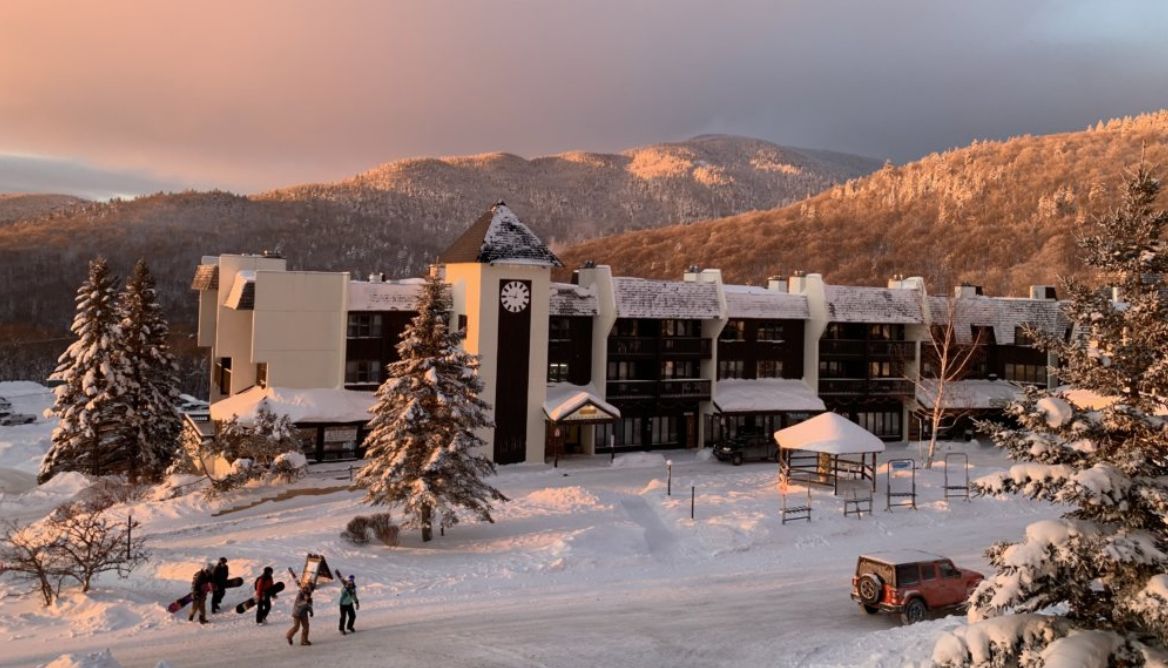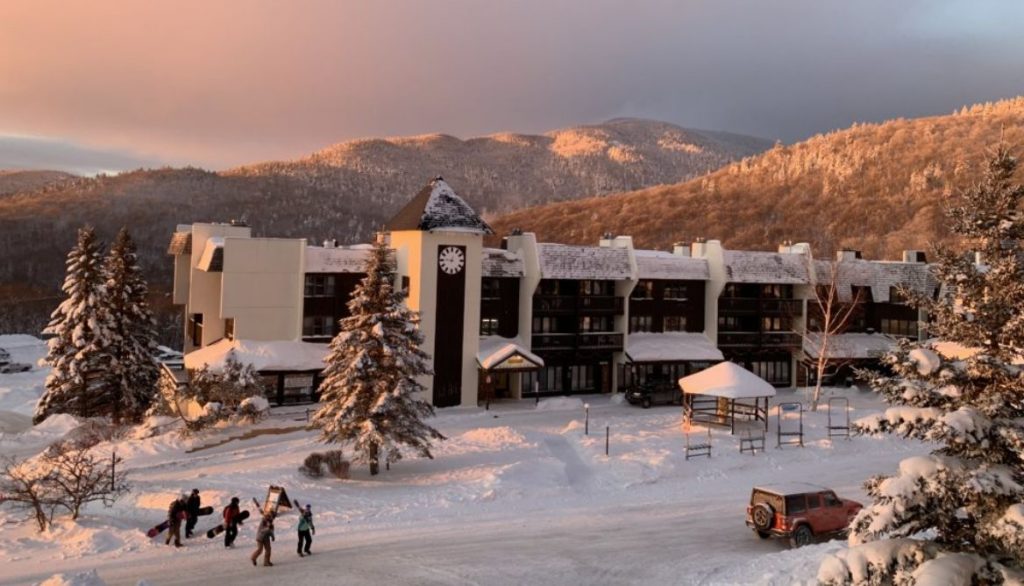 The Bolton Valley Resort is located in Bolton, Vermont. The resort offers 6 lifts, 71 runs, and 300+ acres of skiable terrain. The highlight of the Bolton Valley Resort is that it is the only resort in Vermont that offers night skiing.
8. Magic Mountain Resort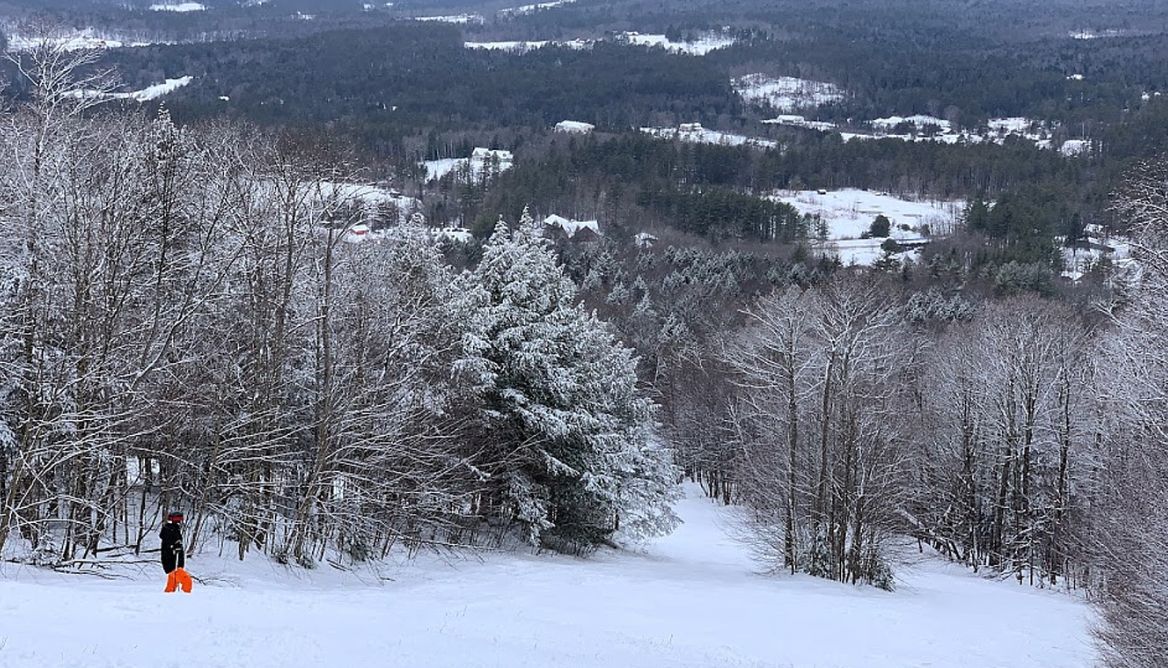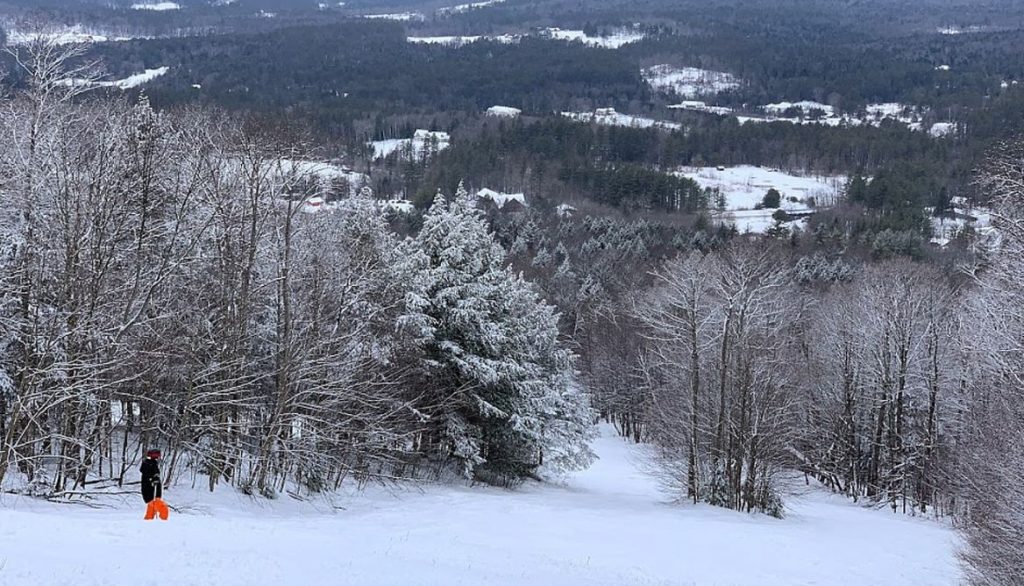 The Magic Resort is located in Londonderry, Vermont. The resort offers 4 lifts, 43 runs and around 150+ acres of skiable terrain. The mountain conditions at the resort are volatile so guests are directed to double-check before making the journey down to the resort.
9. Mad River Glen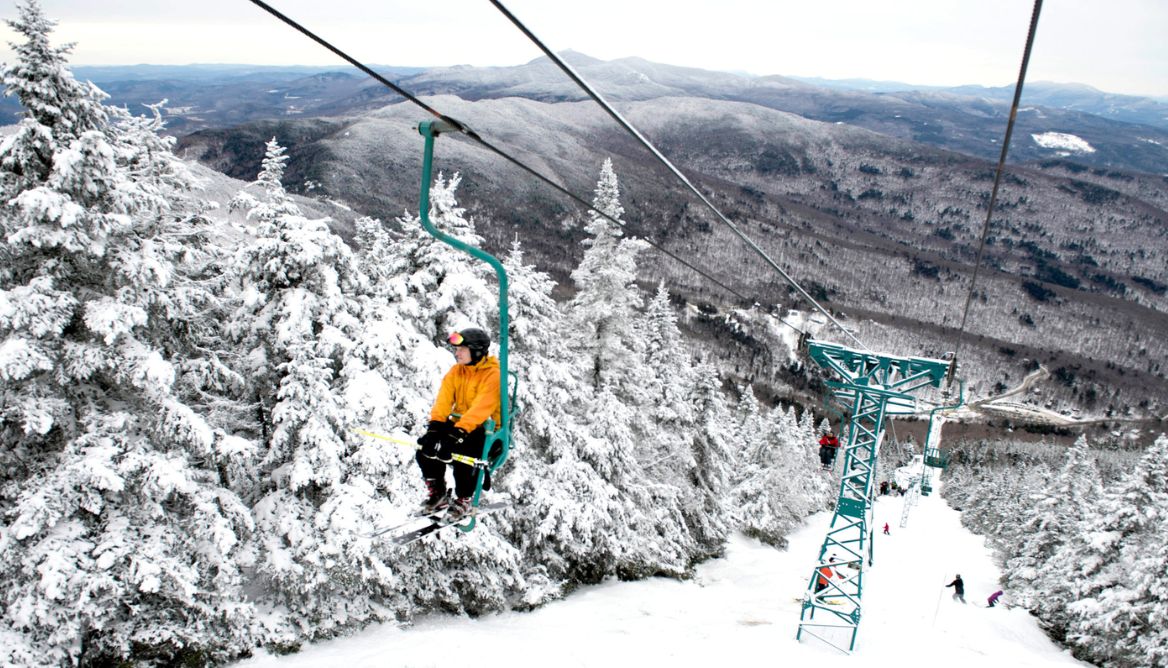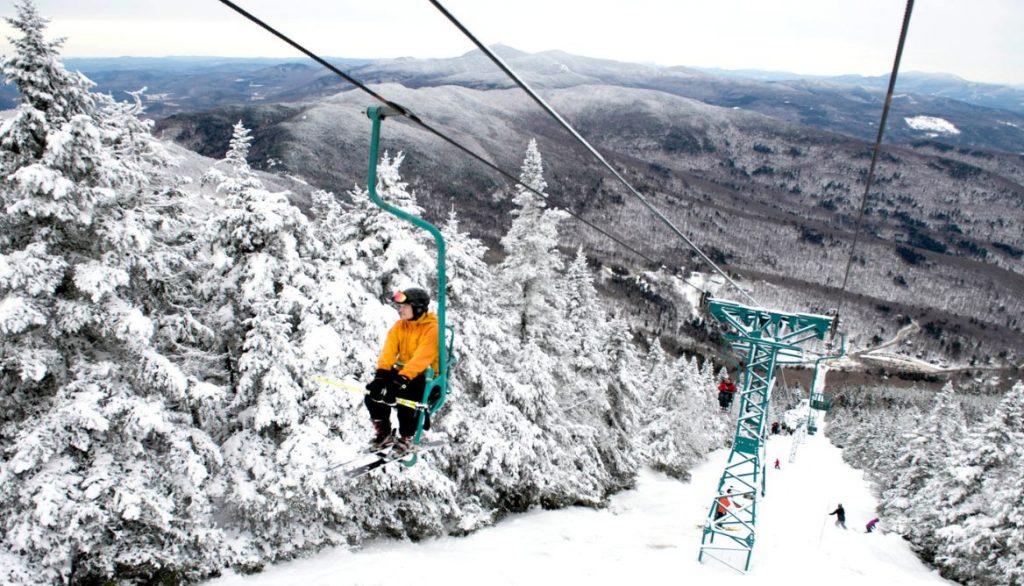 The Mad River Glen Resort is located in the Mad River Valley. It only welcomes professional skiers are riders due to its difficult terrain. Guests are advised to bring their full set of equipment and gear due to the tough mountain conditions.
Will You Require A Map?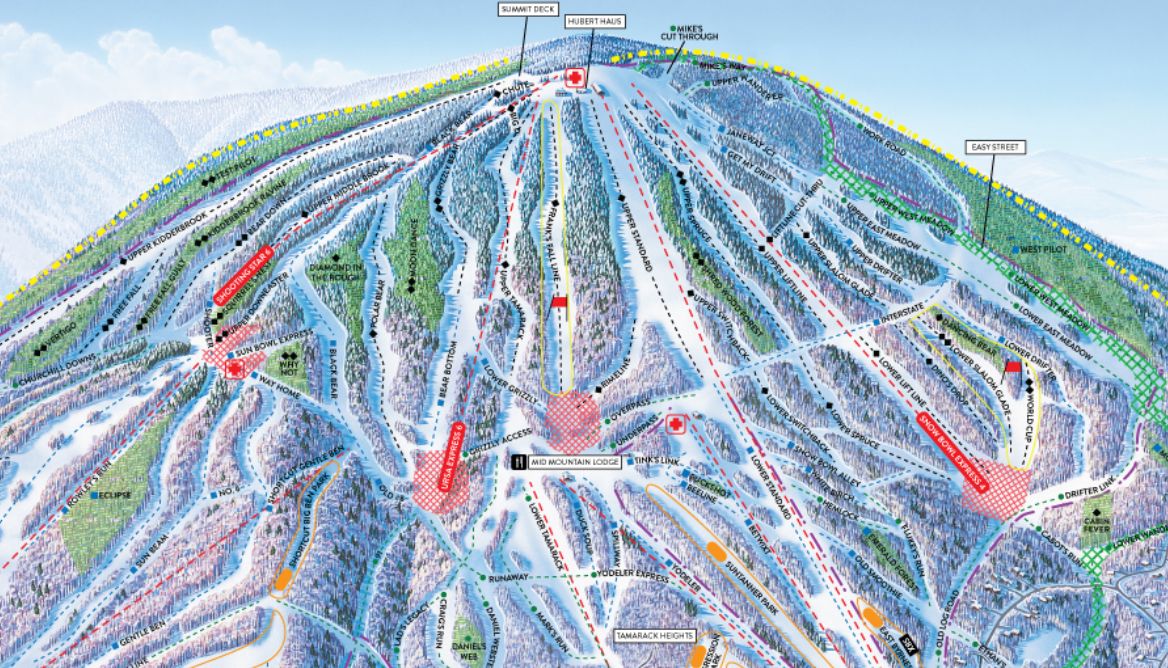 When it comes to the mountainous trails of Vermont, visitors can handle most of the mountains independently without needing a dedicated guide. However, it is advised that the guests keep on their person, a map to identify and locate trails.
Especially for Killington, it is advised to have a map because it has the most confusing and complex trails. Even for professionals, handling Killington without a map is very tough. So to avoid getting lost, definitely grab yourself a map.
The Detailed Comparative Analysis
Below is a detailed head-on analysis of both resorts. This will ultimately help the visitors select the mountain that they should plan to visit.
Location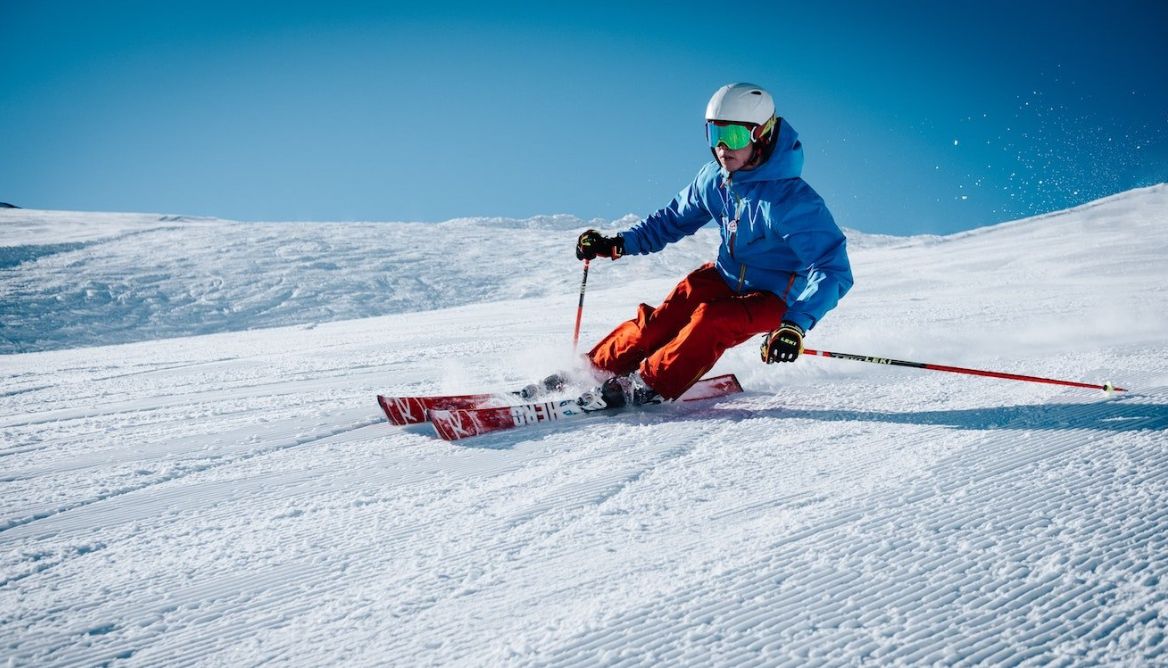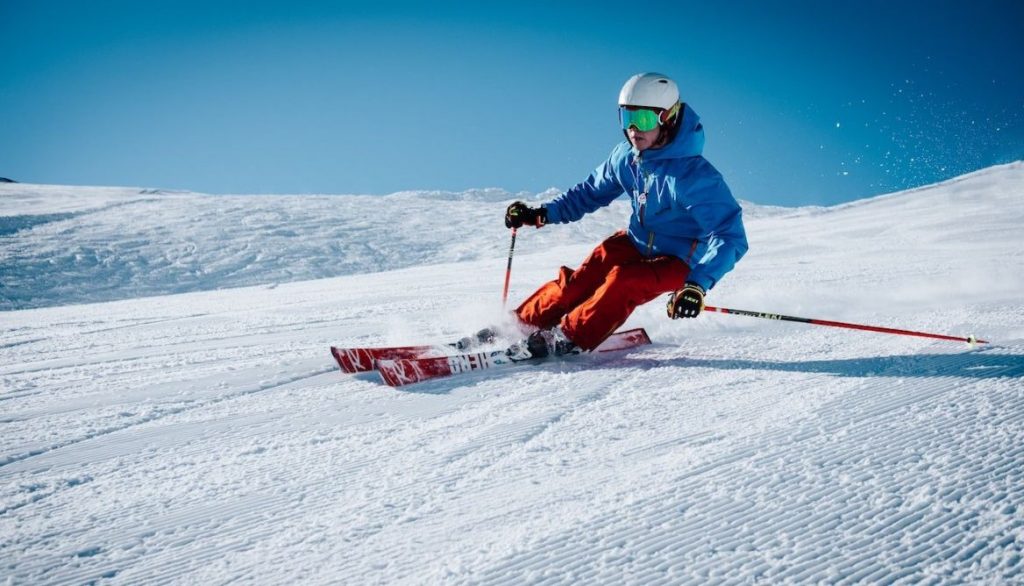 The location of the resorts is an important aspect to consider when planning your trip. For first-time visitors, choosing a resort with easy access from their state is advised. The Killington resort is located in Killington. While the Stratton Resort is located in Stratton.
Killington is almost a 4.5-hour drive away from New York and 6-hour drive away from Philadelphia. Stratton, on the other hand, is 4 hours away from New York and 5 hours away from Philadelphia.
Skiing Activities
Skiing is a very intricate sport and to understand which mountain is best for your skiing taste, we will have to delve deeper into the core characteristics of both mountains. Without a doubt, Killington and Stratton are the best ski towns, so let'sdiscuss the traits of Stratton and Killington Mountain.
Terrains – As fierce as mount snow?
The terrain at Stratton is similar all around the mountain. Although the 99 runs that the resort boasts are known to be for starters and amateurs, it does have a few professional runs as well. Furthermore, the terrain is also suited for an amateur hiking experience.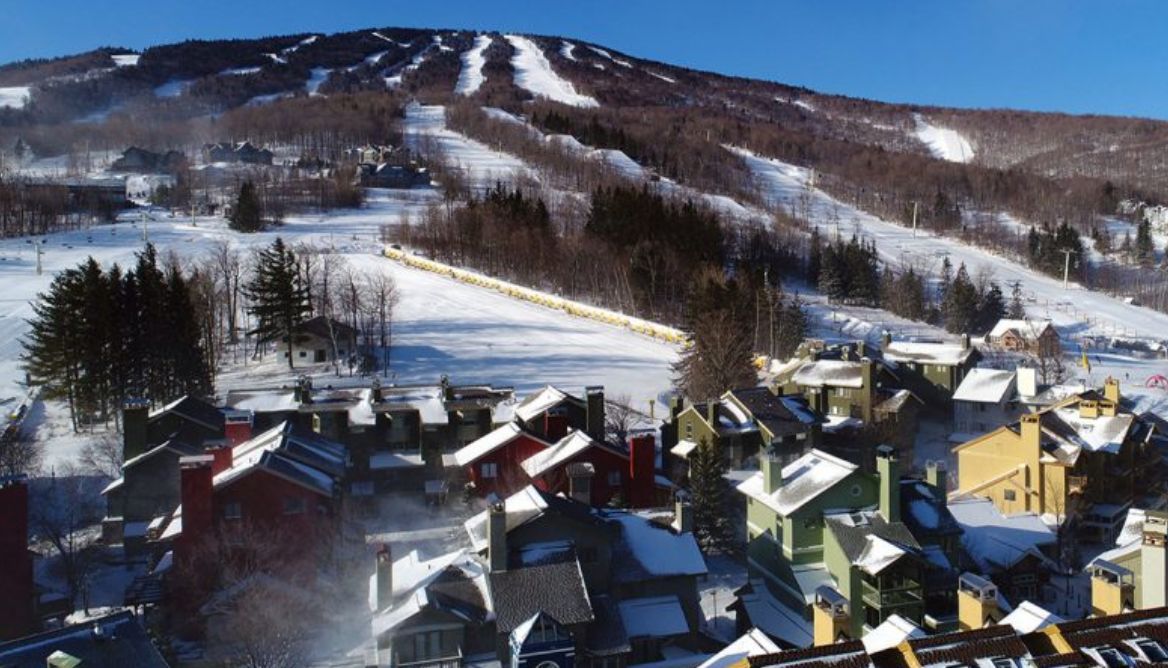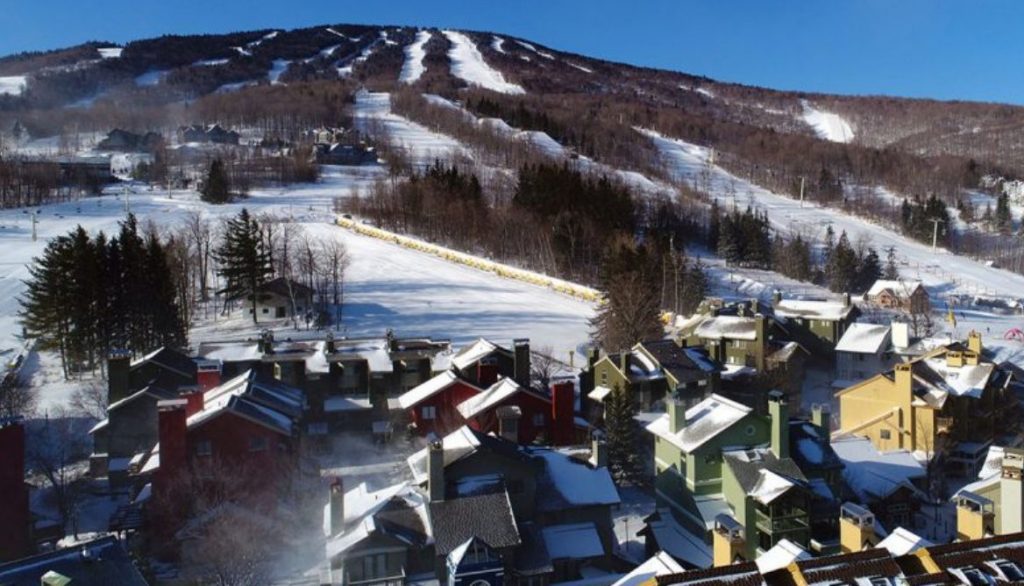 Killington is a clear winner in this category as the terrain around the mountain is quite diverse. It has a total of 212 runs and is welcoming to a manifold of visitors. The terrain is however suited for more of a professional hiking experience which is somewhat comparable to Mount Snow.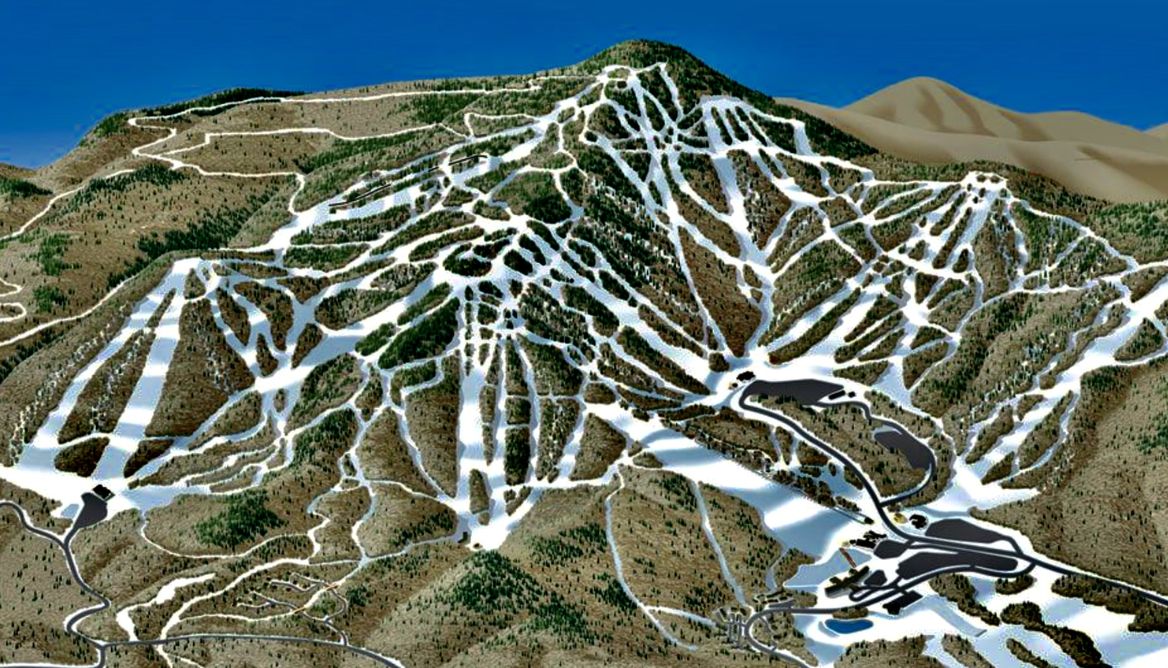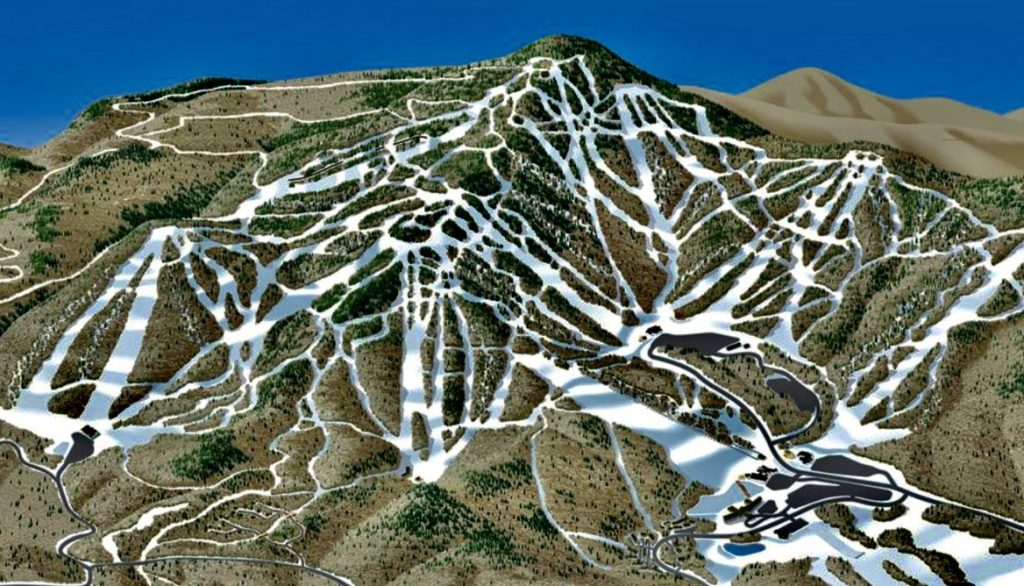 Snowfall
Since both peaks are miles apart, they don't receive the same average annual snowfall. However, both the peaks have great slopes to ski on.
At Stratton, the average annual snowfall figure is around 180 inches. Although it receives comparatively less snow than Killington, it still has some adventurous runs in its peak season, which typically lasts for about 4 months.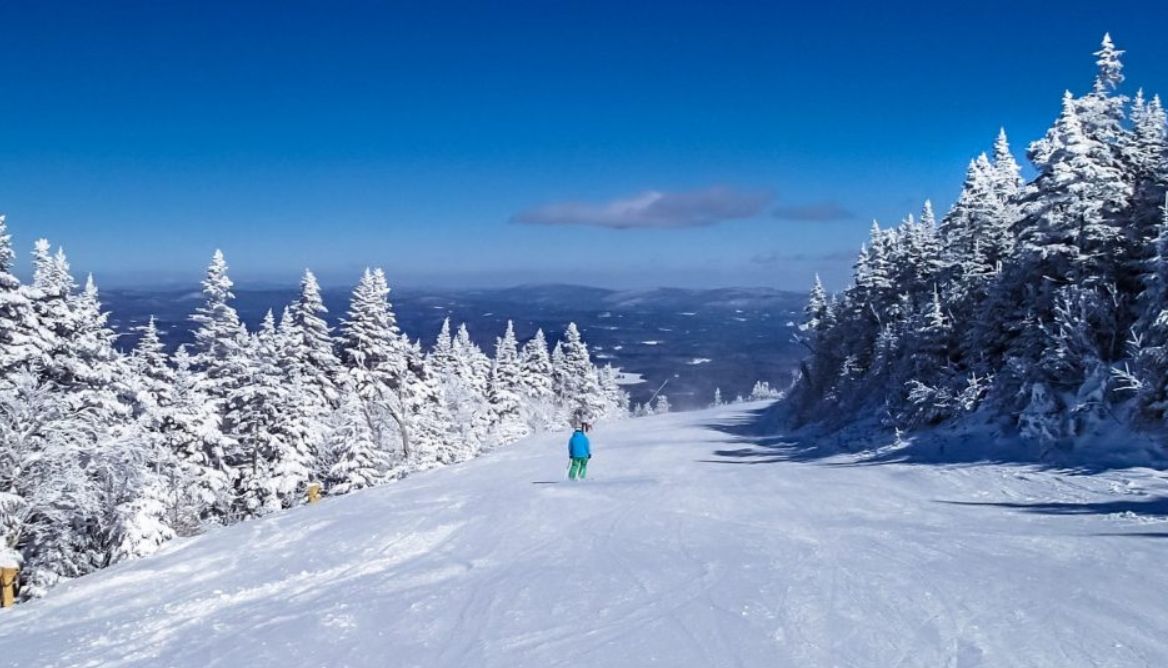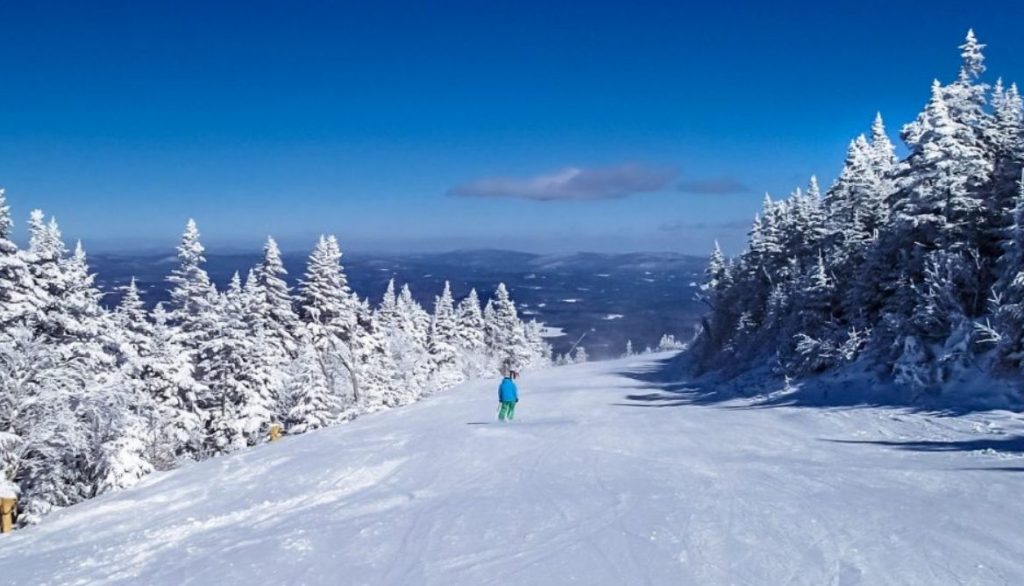 At Killington, the average annual snowfall figure is around 250 inches. This allows for a far better high-speed skiing experience in comparison to Stratton.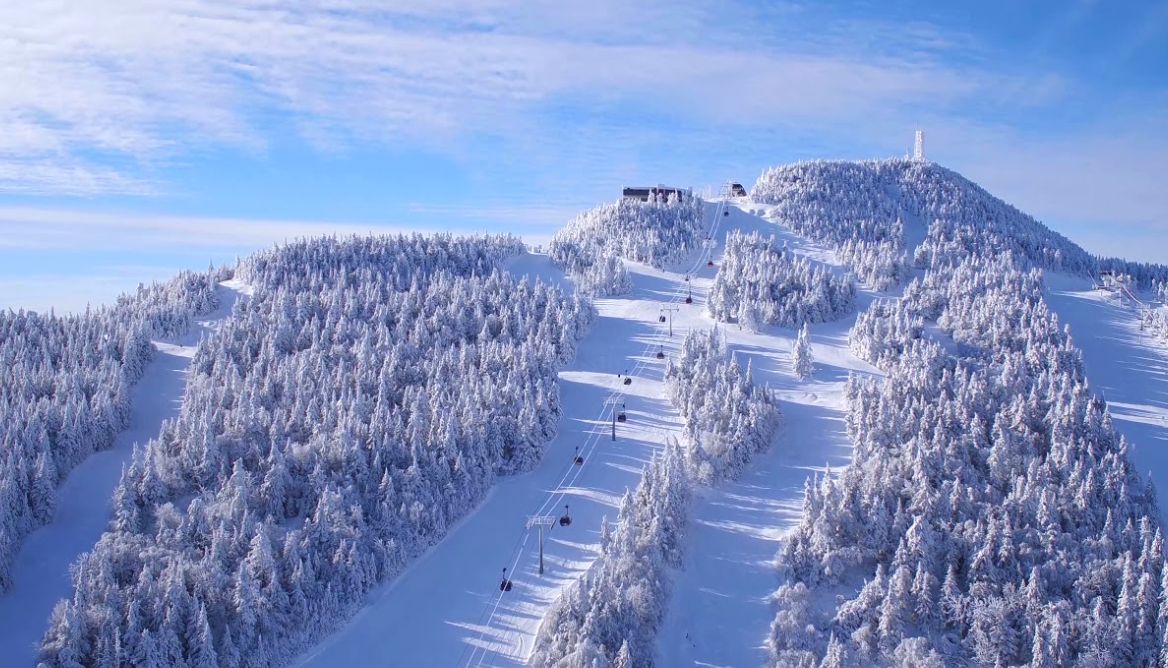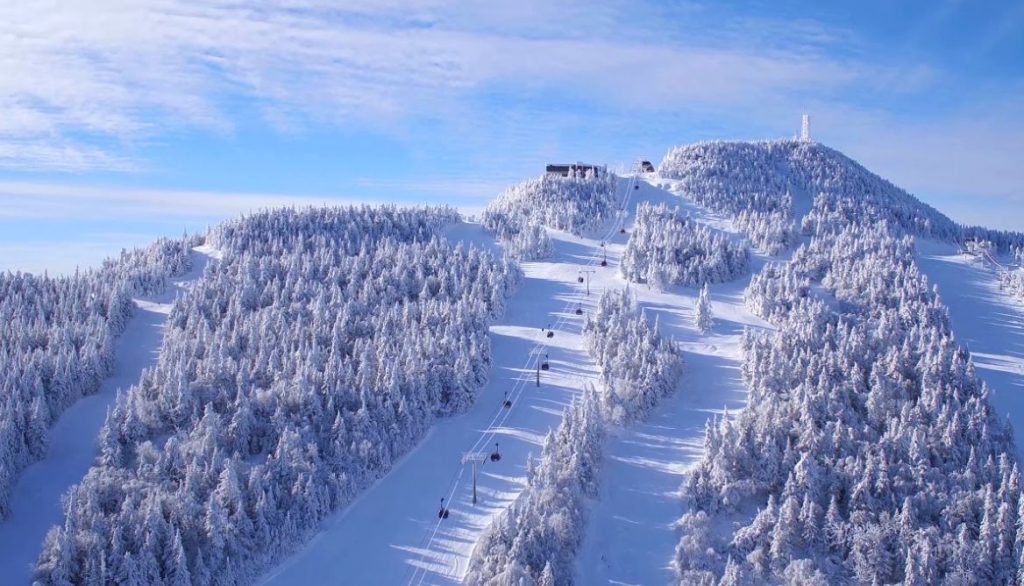 Elevation & Vertical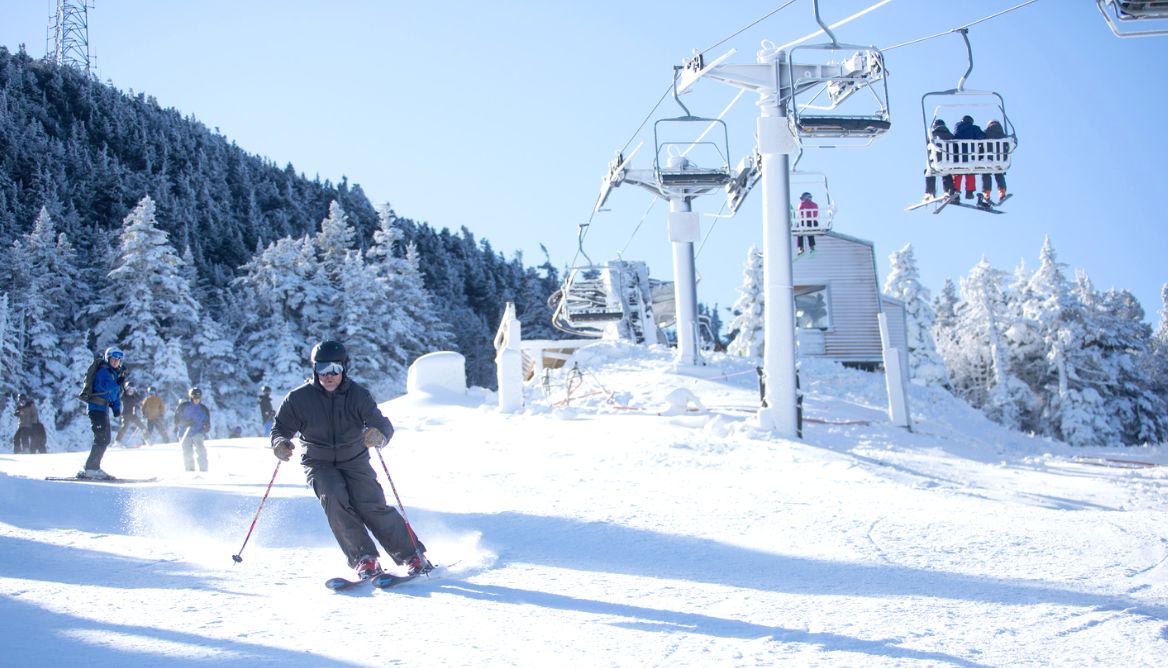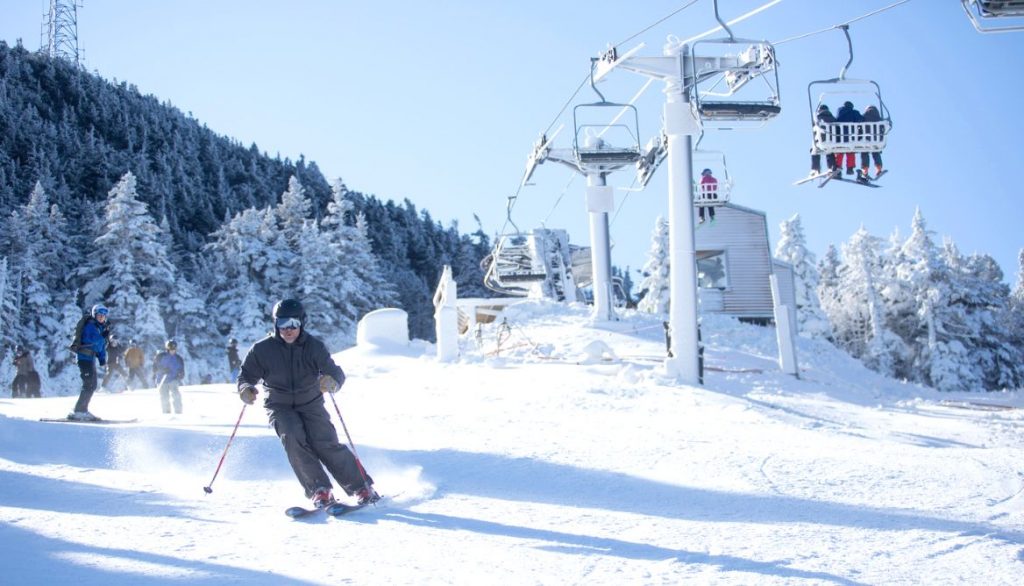 When it comes to a more thrilling escapade, the steeper the run, the more fun it is.
The giant Killington peaks out at 4241 feet. This directly translates into amazing slopes. Stratton on the other hand peaks out at 3875 feet. It does not come close to the great elevation of Killington mountain and the inclined vertical that it has to offer.
Crowd & Line
Since Killington is the better mountain, everyone prefers to visit it. Crowds at the mountain can get massive. That being said, it has twice the lifts so the mountain caters well to visitors.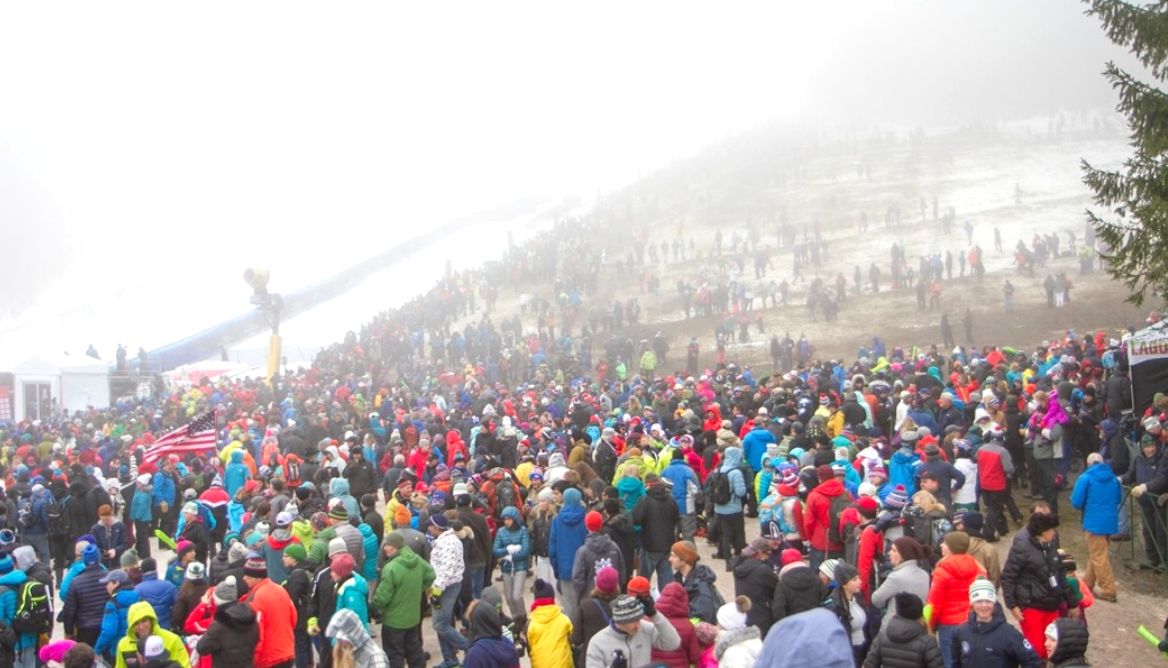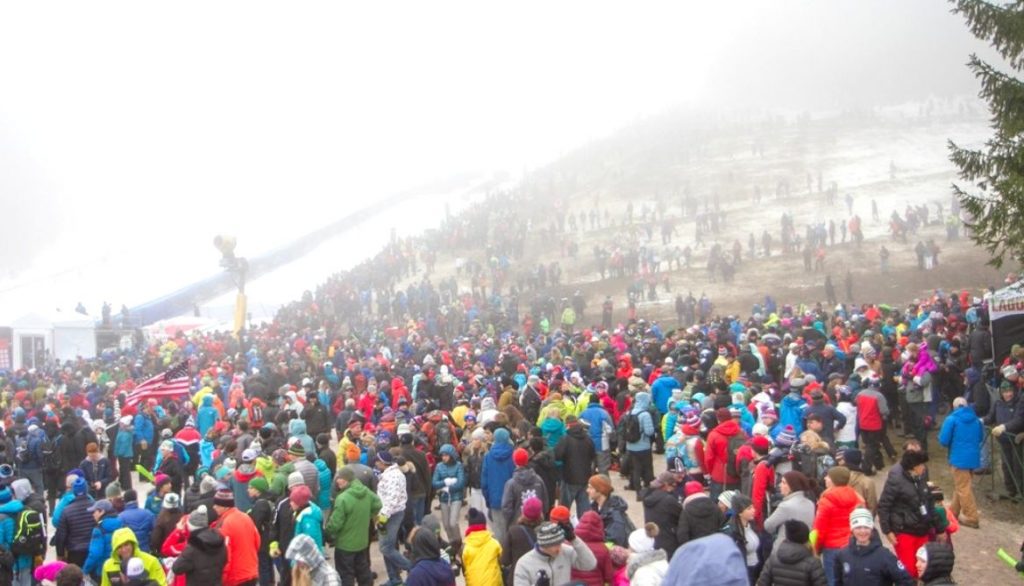 Stratton, on the other hand, has smaller crowds so it feels more at home. But since it has fewer lifts, guests have to be a little patient about reaching the summit.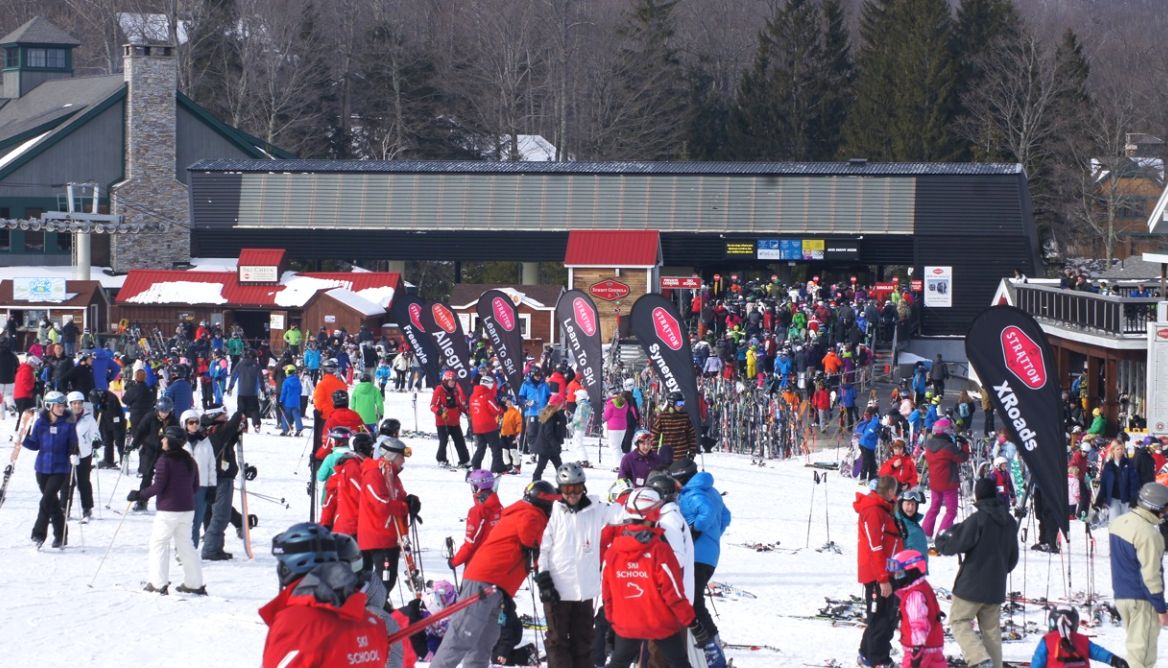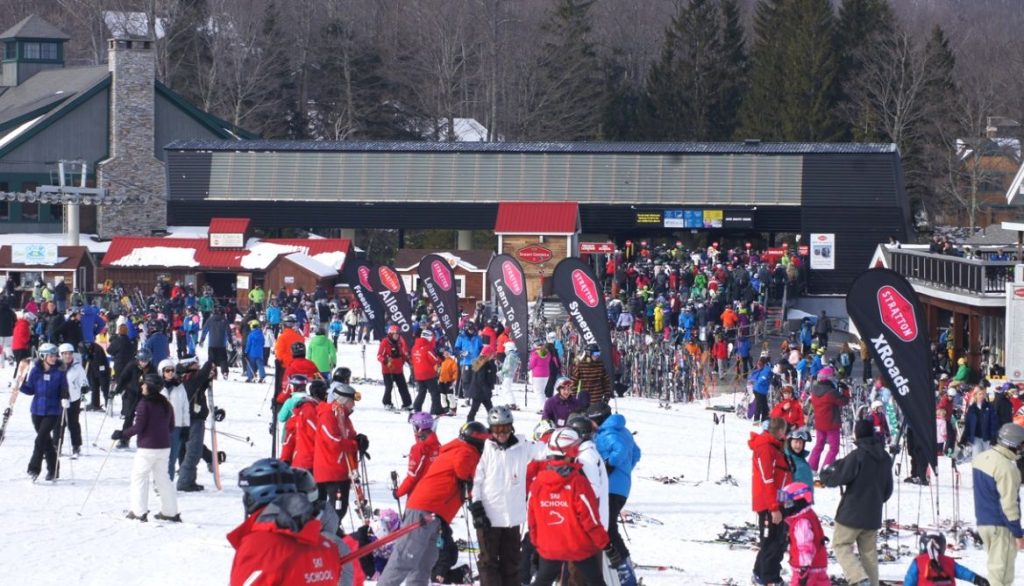 If one can deal with a bigger crowd and wants quicker service, Killington is the way to go.
Parks
Parks are also an important factor to consider when deciding upon a destination. Parks offer great attractions and activities to keep the kids and families entertained. Stratton has a decent number of parks with adequate facilities and amenities.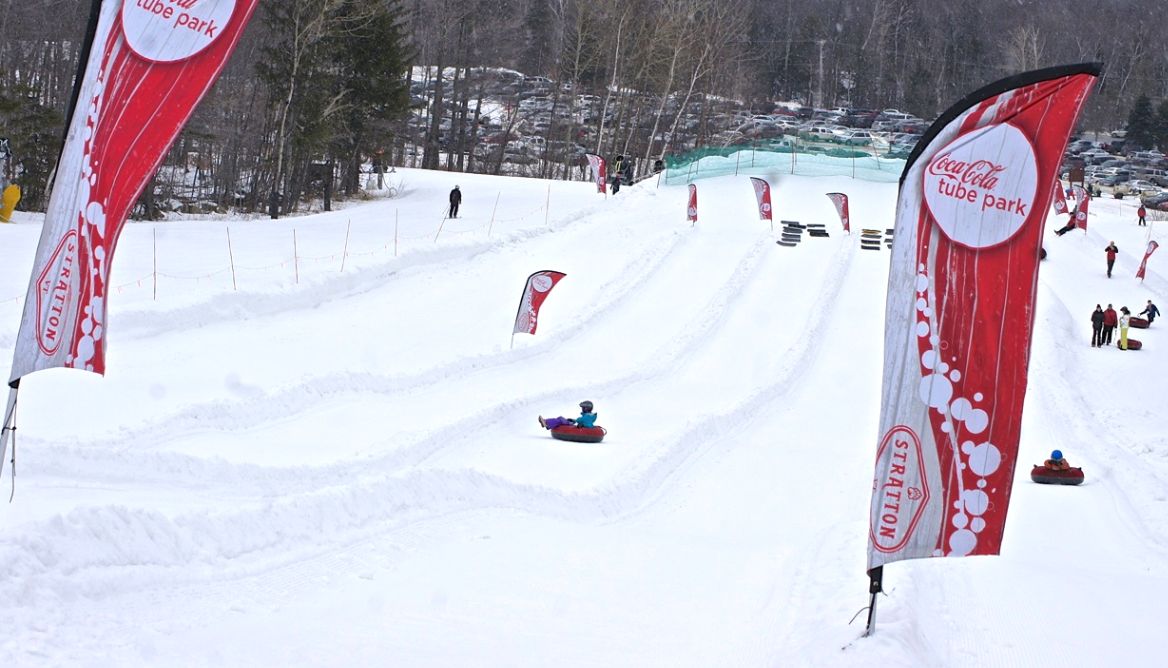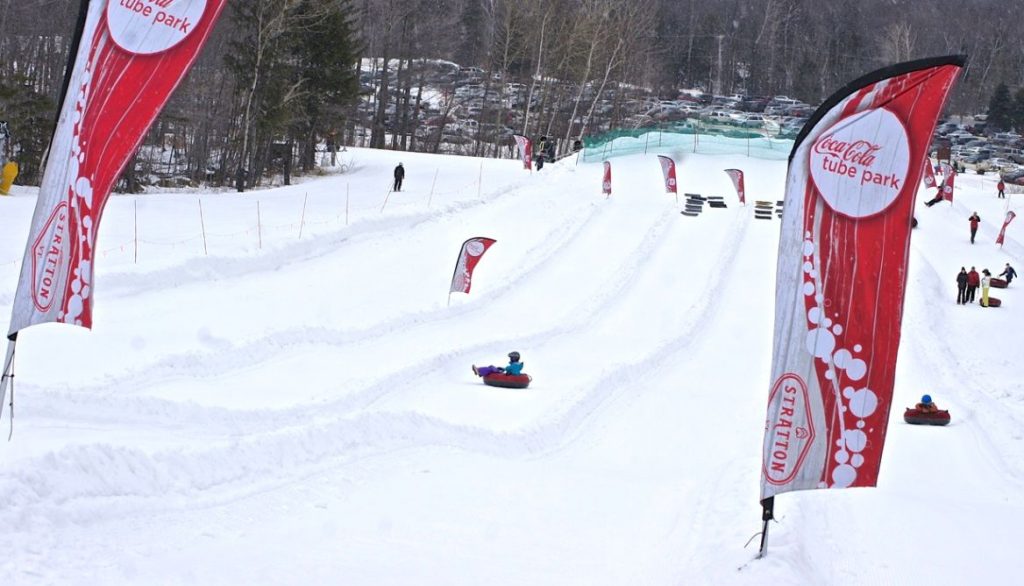 Killington on the other hand has the greatest mountain parks. The Killington Resort park is massive and has amazing adventure-packed activities for the visitors including, skiing, sleigh rides, snowboarding, and many more.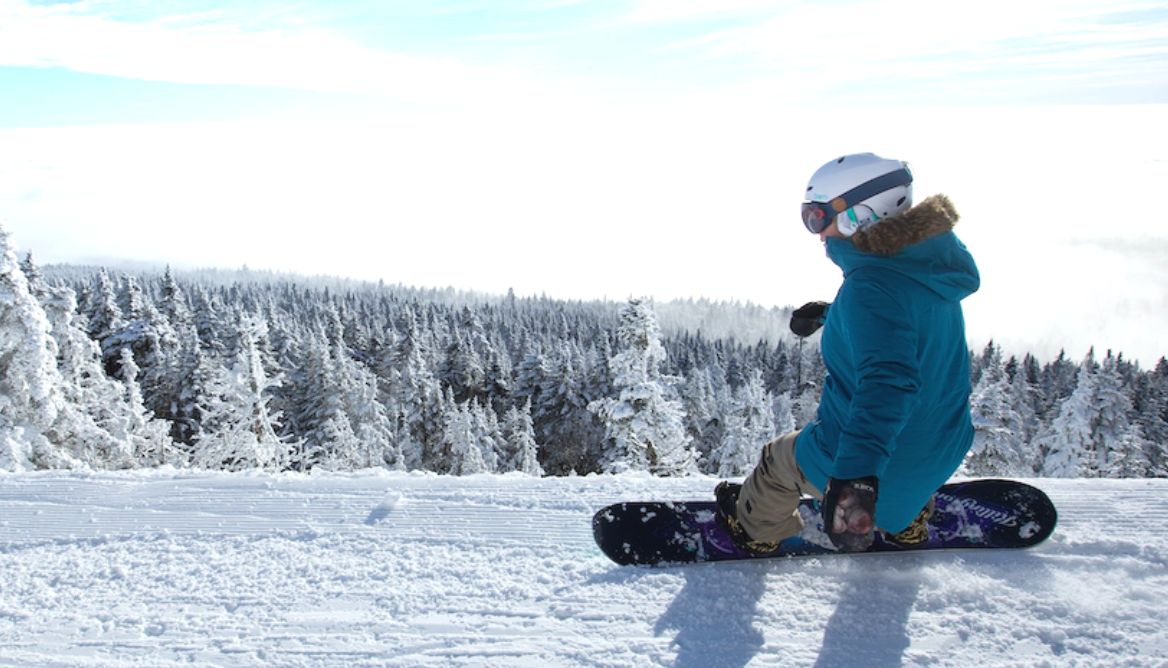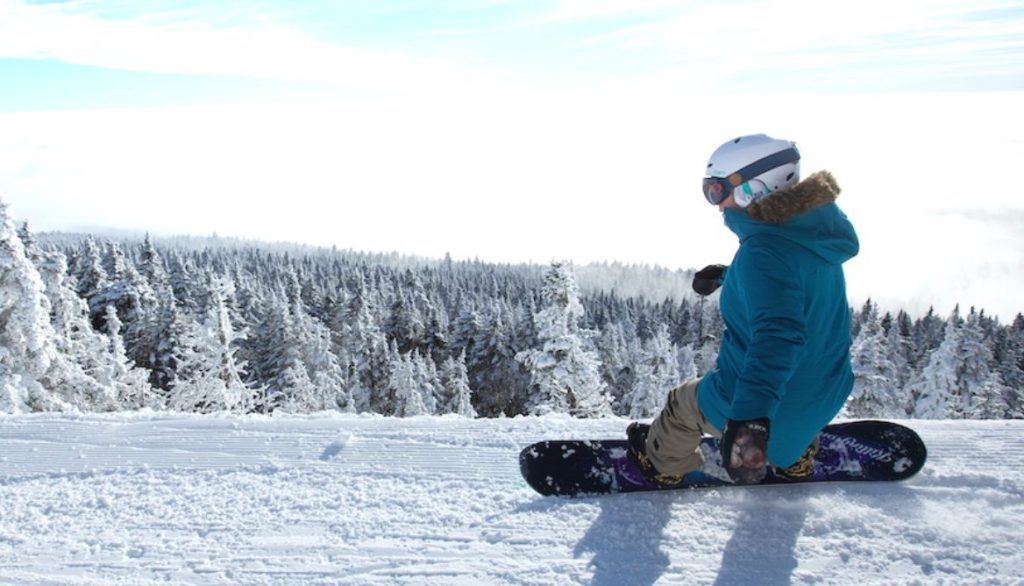 Nightlife and Night Skiing
Killington is the absolute winner when it comes to nightlife. It easily takes the crown from the other mountains of Vermont with its memorable nights. It offers live music on the weekends and welcoming bars.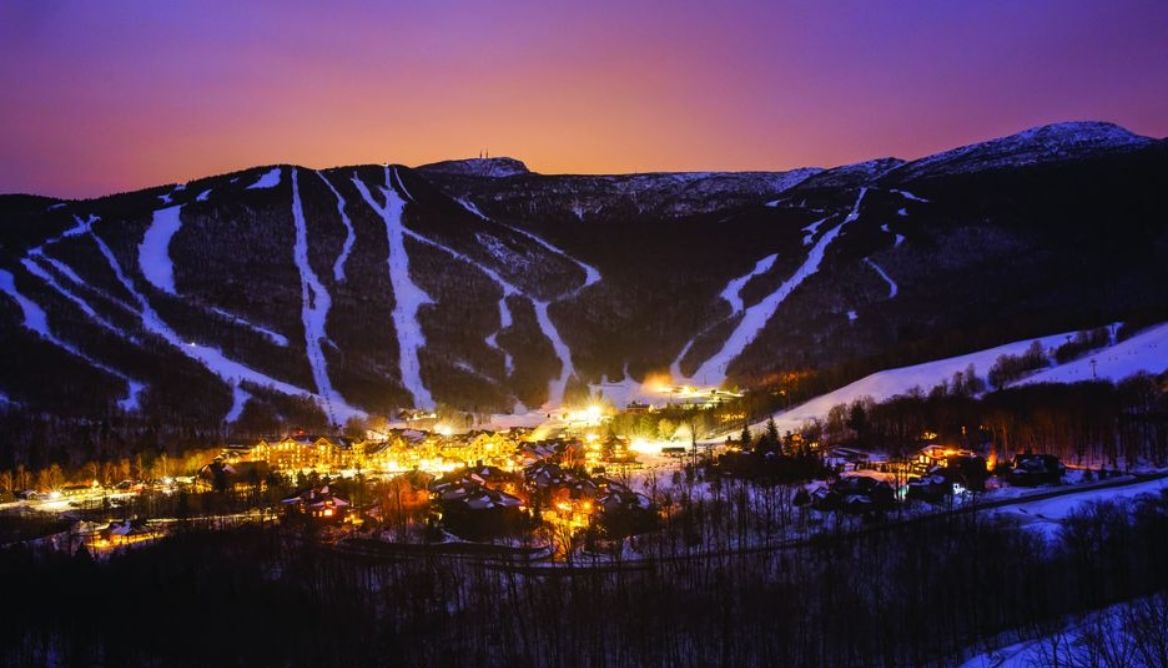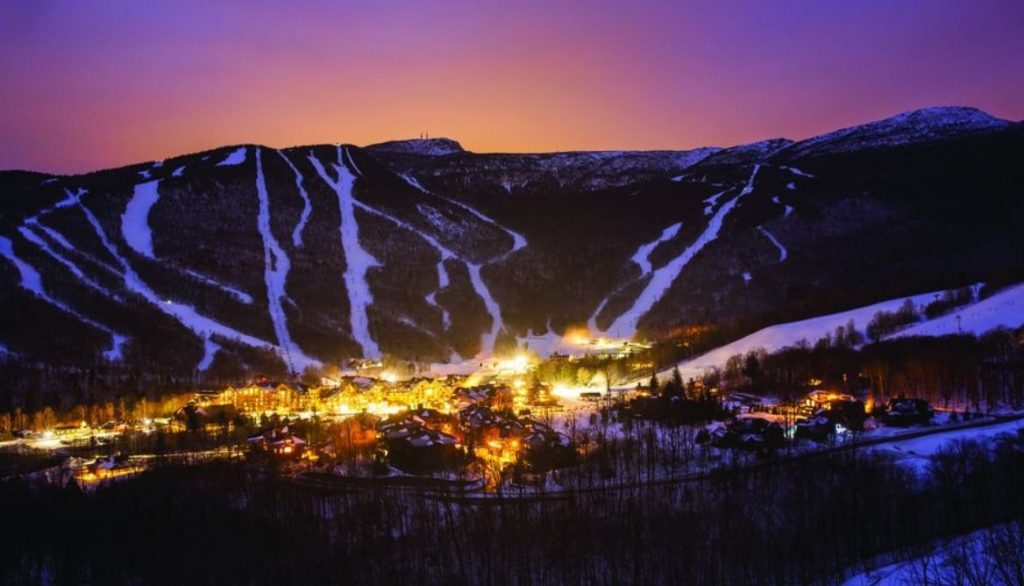 It also has some amazing restaurants, dining experiences, and other events such as Bear Mountain Mogul Challenge, and the Killington World Cup keeping the visitors occupied.
As for Stratton, the nightlife is alright. It is nothing like the sensational Killington nightlife, but it gets the job done. The number of parks and overall places are limited as well.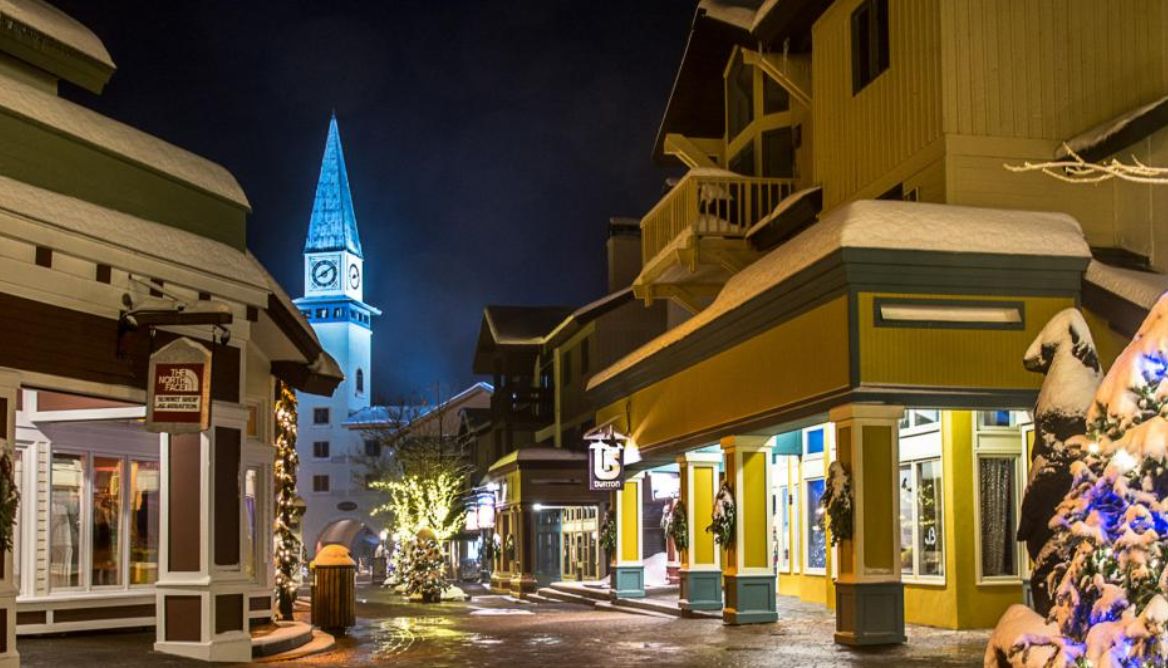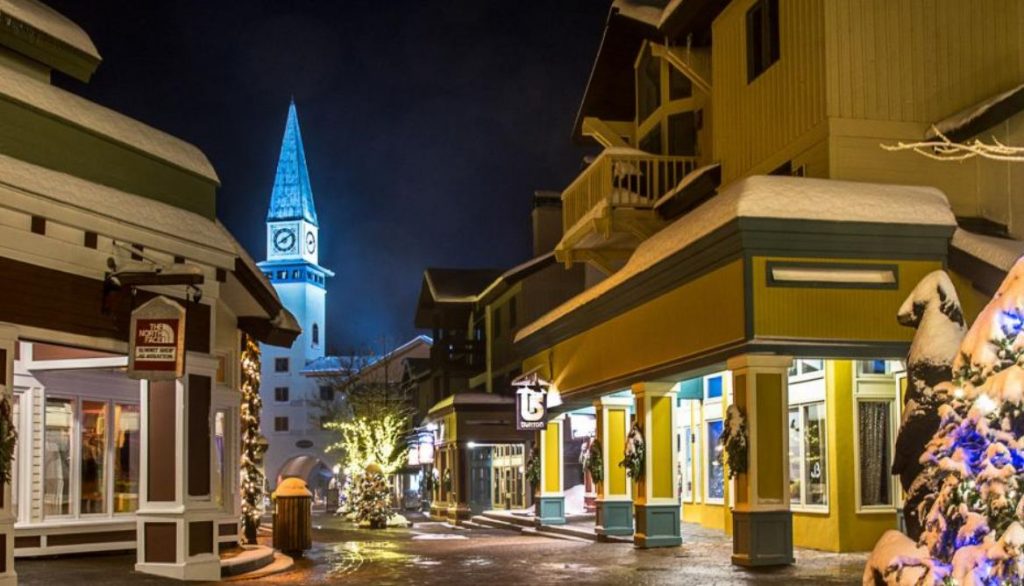 Killington thus has the best nightlife to offer. But, neither Killington nor Stratton offer night skiing services.
Which Way Should You Go?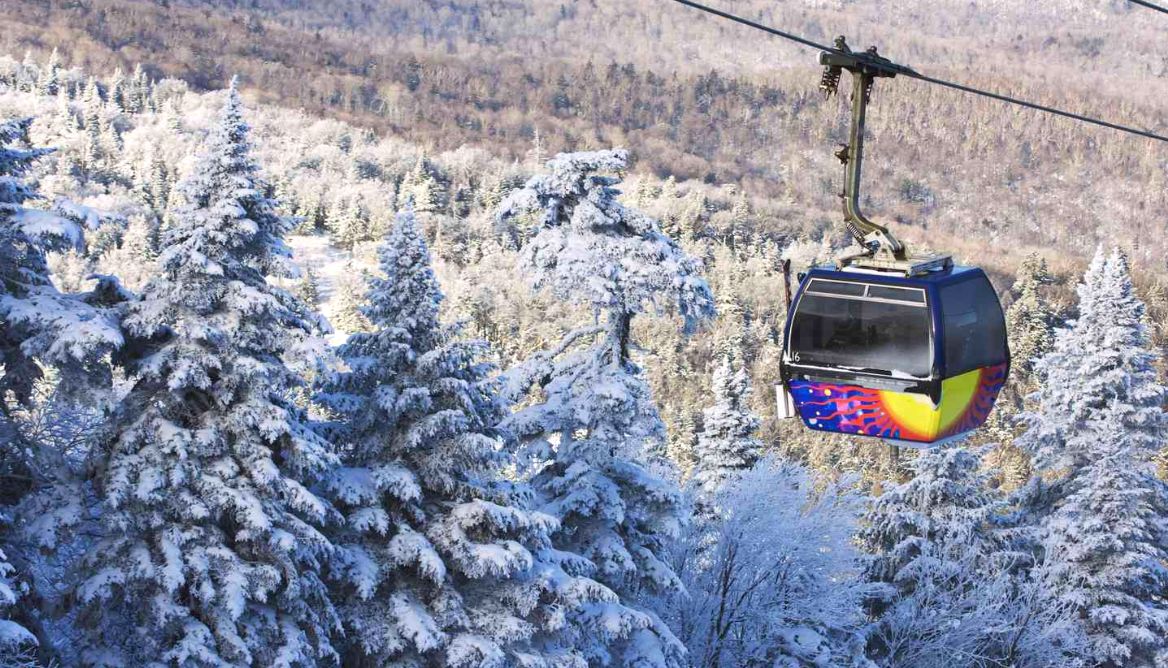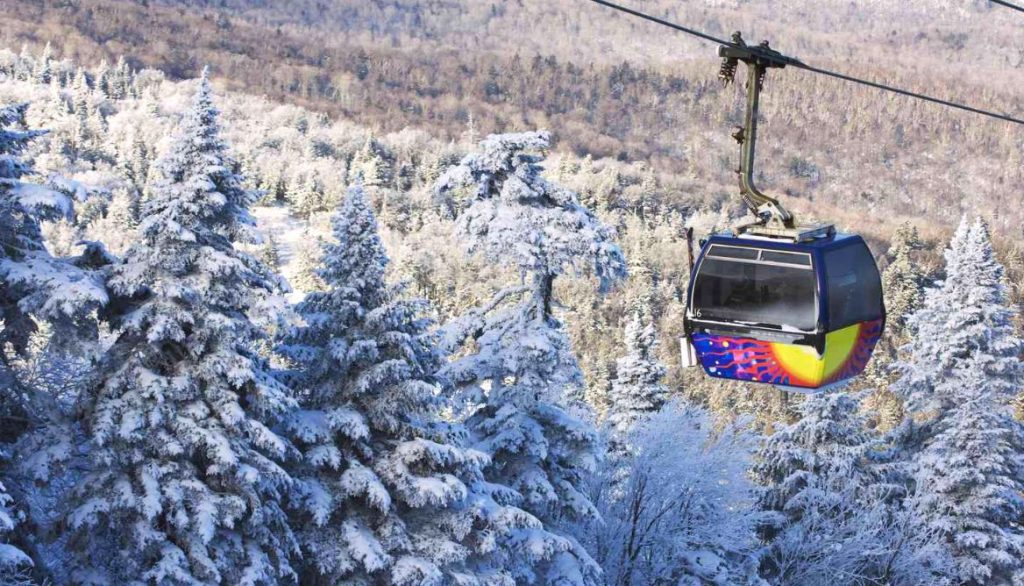 Stratton is the way to go for visitors that are looking for an easygoing experience. It comes with some great runs for beginners and a decent number of lifts. Lodging facilities are also adequate.
If a full-blown adventure is your goal, Killington is a clear choice. With its amazing nightlife, 212 runs, 22 lifts, diverse slopes and a great many parks, it blows Stratton out of the water. The runs also cater to skiers of all skill sets.
Killington:
Great nightlife, lodging, and terrain parks but a larger crowd.
Stratton:
Adequate nightlife, lodging, and terrain parks but smaller crowds.
FAQ
Is Killington a party town?
The Killington Resort offers some of the best ski events, parties, live music shows and a lot of fun-filled activities on the east coast.
Is Stratton a hard mountain?
Stratton is a mountain with diverse trails. With about 40% beginner terrain, 30% moderateand 20% professional terrain, the mountain has something for everybody.
What is Stratton Mountain known for?
Stratton is known as the birthplace of snowboarding. The mountain is completely covered in snow and is known to host various ski and snowboarding competitions. The resort is famous for its lifts, trails, and family-friendly services.
Where is the prettiest ski resort?
Lake Louise, Canada, is the prettiest ski resort. It offers many recreational activities, including snowmobiling, sledge riding, bars, lodging, and eateries.
Conclusion
Killington and Stratton are both great destinations to explore, for a few weeks away in the country. Killington is for people who are looking for a full-blown adventure, while Stratton is for the calmer audience. Remember to carry a map and stay safe.
Which one is the perfect place for you? Comment down below to let us know what destination is better suited for your adventure-packed trip, as we would love to hear your point of view!