Happy Wayfarer is reader-supported. When you buy through links on our site, we may earn an affiliate commission.
If you can't decide between Riu Palace Riviera Maya vs Riu Palace Mexico don't worry, I will help you! Spending your leisure time at any of these places gives you an all-inclusive package and resort. However, getting the best vacation experiences from the two places varies based on various options, although both palaces are in the exact same location.
Keep reading to know the factors that distinguish Riu Palace Riviera Maya and Riu Palace Riviera Maya. Also, I'll provide you with their features, pros and cons, and find out what's best between the two. So let's dive in!
Riu Palace Riviera Maya and Riu Palace Mexico Comparison Chart
Let's take a quick comparison of the features of both palaces using the chart below;
| | | |
| --- | --- | --- |
| | | |
| | | |
| | Free breakfast, Special dinners, and dishes, Restaurants, Poolside bar, Swimup bar | Free breakfast, Restaurants |
| | Tennis courts, Golf, Fishing | Boating, Golf, Swimming pool, Tennis courts, Canoeing, Windsurfing |
| | | |
| | | |
| | | Flatscreen TV, Nightclub/ DJ, Karaoke, Cable/satellite TV |
| | Traditional Mexican Style | Contemporary and Modern Architectural Style |
| | Beach, Spa, Pool, Baggage storage, Sauna, Private balcony | Spa, Beach, Hot tub, Salon, pool, Sauna, Private balcony |
| | Laundry, Room services, Ironing, Car hire, Concierge, Telephone | Laundry, Room service, Taxi services, Concierge |
| Fitness Centre and classes: | | |
| | | |
| | | |
| | | |
| | Kids-friendly, Multilingual, 24-hour front desk | Family-friendly, Pet friendly, Multilingual, 24-hour front desk |
| | | |
Riu Palace Riviera Maya vs Riu Palace Mexico: Pros and Cons
Before we explain in full detail the characteristics of Riu Palace Maya and Riu Palace Mexico of Playa del Carmen we have listed in the table above. Let's look into the advantages and disadvantages of both places.
Riu Palace Riviera Maya
First, let's familiarize ourselves with the strengths and weaknesses of the Riu Palace Riviera Maya: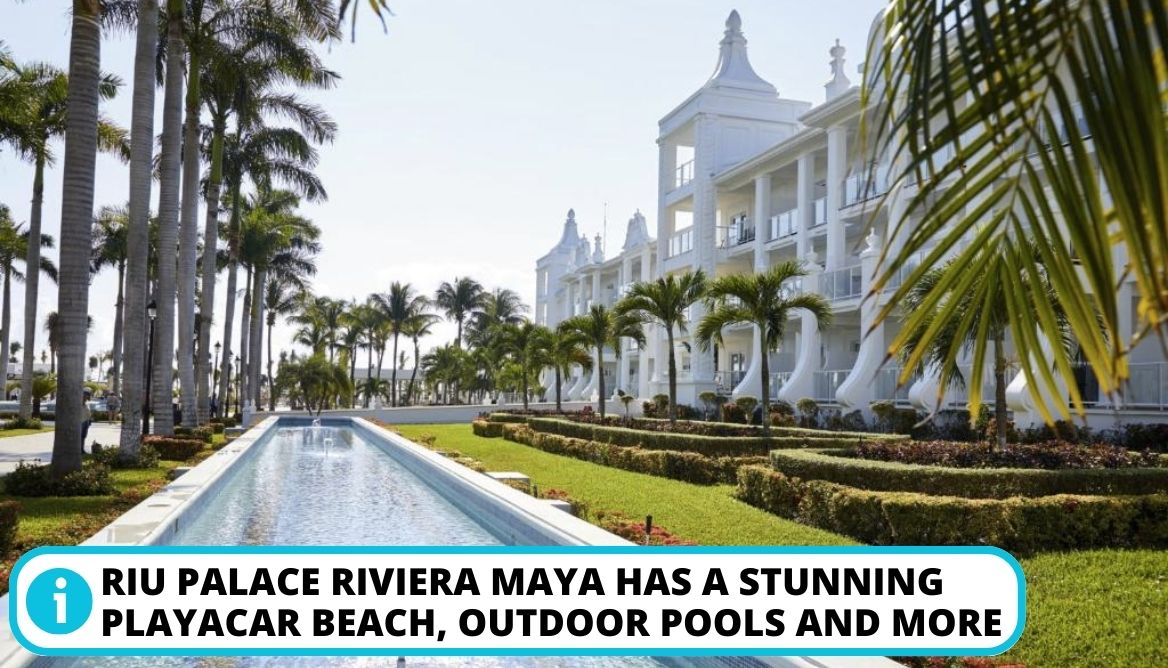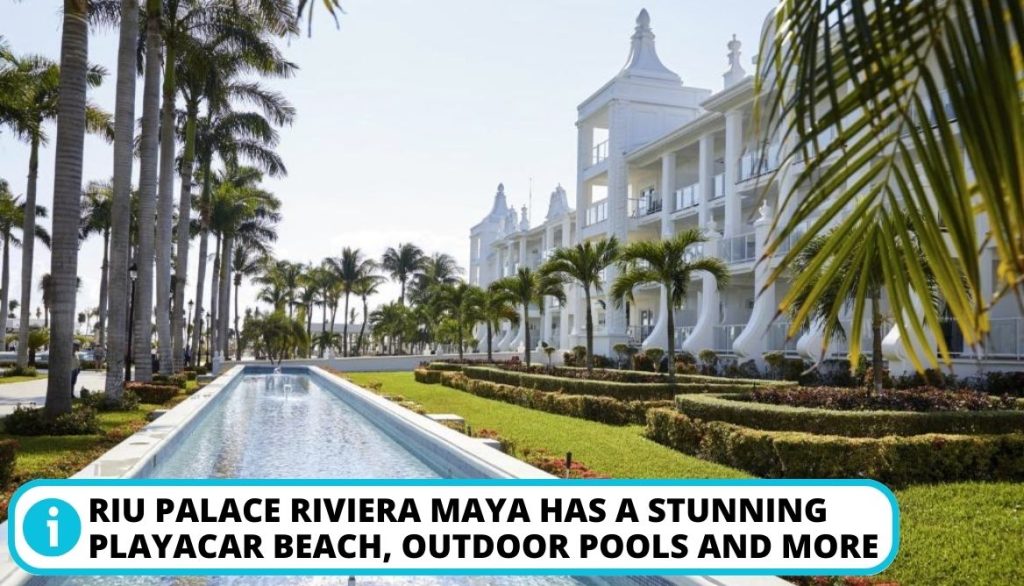 Pros
Situated in the Riviera Maya region of Mexico.
Stunning Playacar beach and shaded area.
Multiple restaurants.
All-inclusive package covering free meals and drinks.
King-size bed and dressing room.
Wide range of entertainment, games, and sports.
Spa and wellness center.
Fast Wi-Fi.
Easy access to other Playa del Carmens like Riu Tequila and others.
Outdoor pools.
Laundry and Ironing services.
Private Balcony and Ocean view.
Cons
The bathroom is designed with little privacy.
Crowding during peak time.
Not all rooms have an Ocean view.
Early closure of the pools.
Additional cost for spa and fitness.
Buffet repetition.
Riu Palace Mexico
Now let's dive into the benefits and downsides of the Riu Palace Mexico: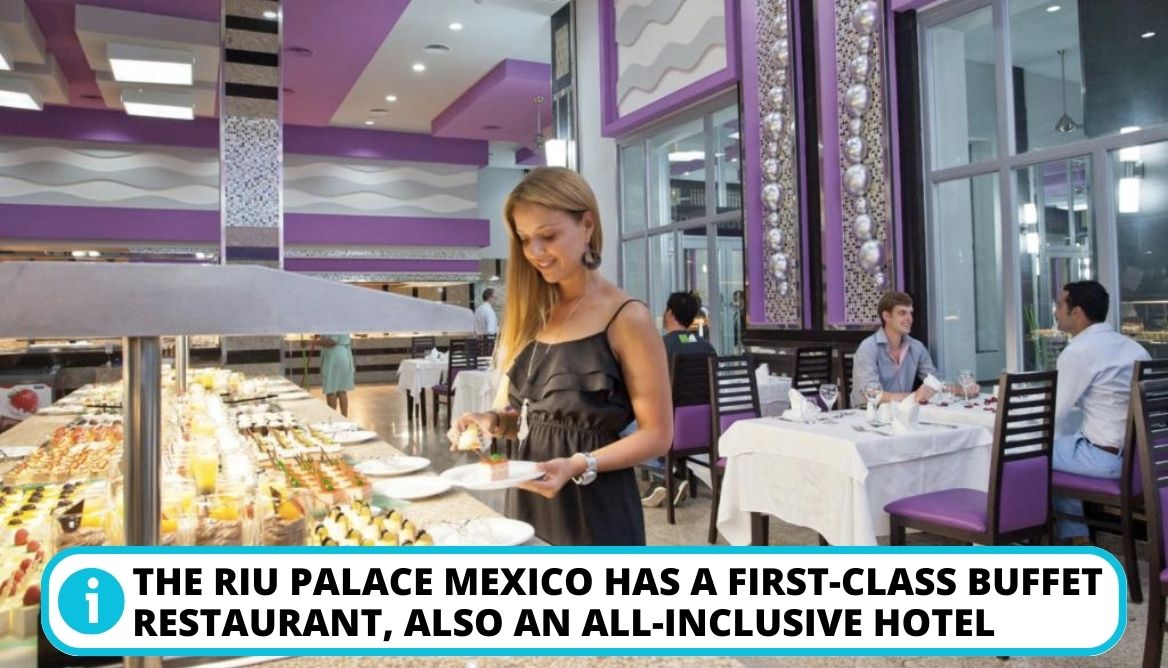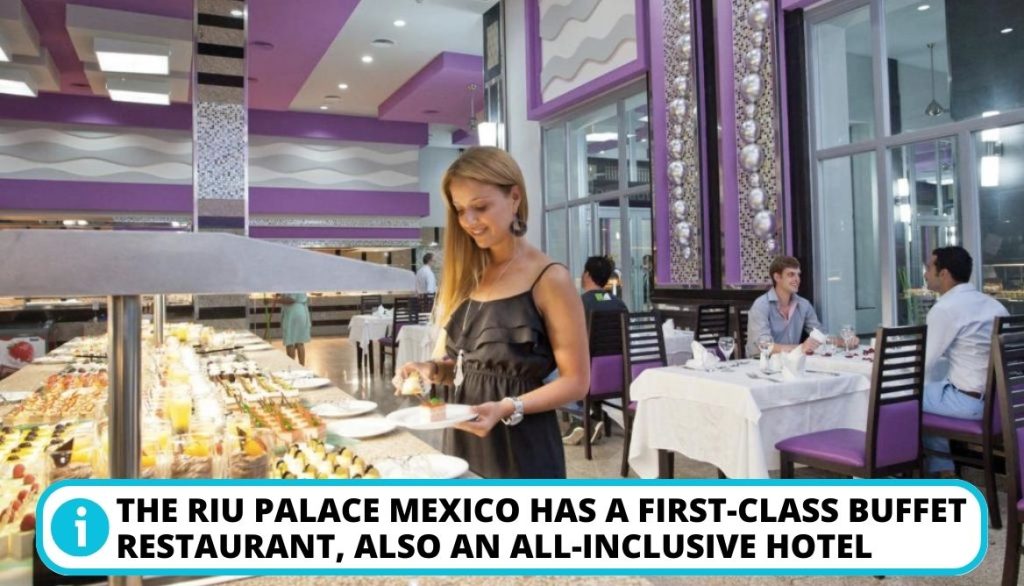 Pros
Perfectly located in the heart of Playa del Carmen.
Topnotch buffet restaurant.
All-inclusive Hotel.
Six restaurants offer excellent cuisine.
Well-maintained lobby, water fountains, and landscapes.
Outdoor pools.
Spa and Fitness Center.
White sand beach with enough lounge chairs.
Friendly and hardworking staff.
Great entertainment program.
Cons
Overpriced packages.
Small-sized gym.
Poor internet.
Small toilet compartment.
No washroom on the beach.
Dampness and musty smells in the rooms.
Location of Riu Palace Riviera Maya and Riu Palace Mexico
Riu Palace Maya and Riu Palace Peninsula are situated in the exact location along the shores of Riviera Maya in Mexico, within the heart of Playa de Carmen. The table below shows both palaces' complete addresses, websites, and contacts.
Riu Palace Riviera Maya and Riu Palace Mexico Details
Below, we will discuss the full details of the two most visited palaces in the Riviera Maya region of Mexico. We describe the location and features of each Riu palace, as well as the similarities and differences.
Riu Palace Riviera Maya Overview
The Riu Palace Maya is located in the Playacar area of Playa del Carmen on the eastern coast of the Yucatán Peninsula, along the Caribbean Sea.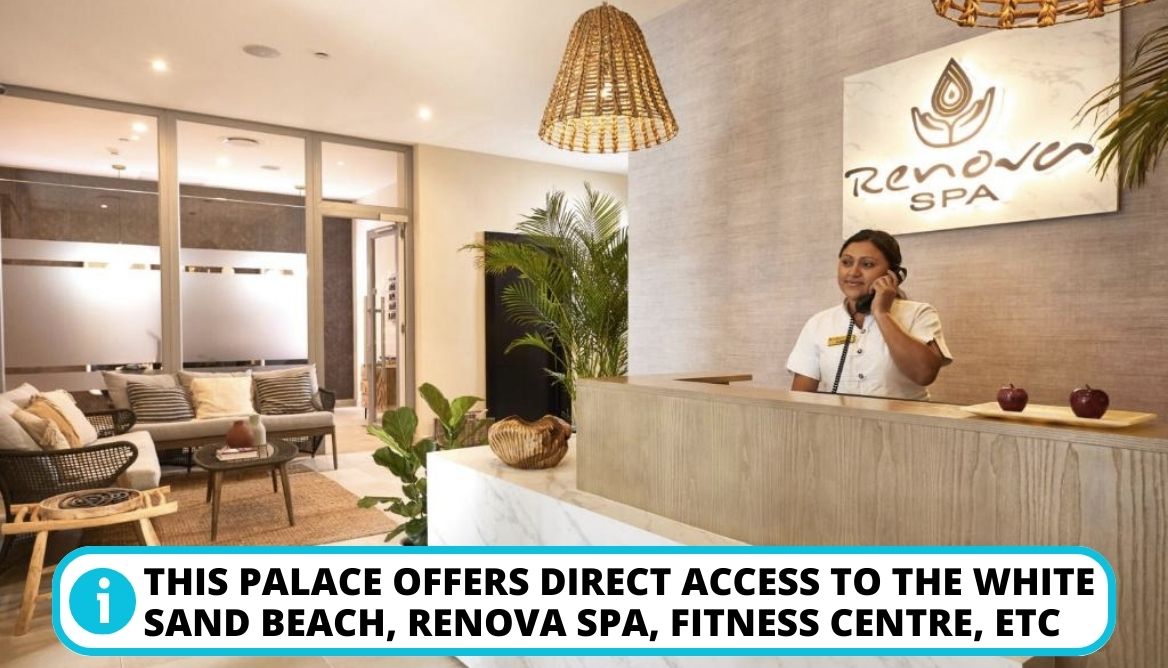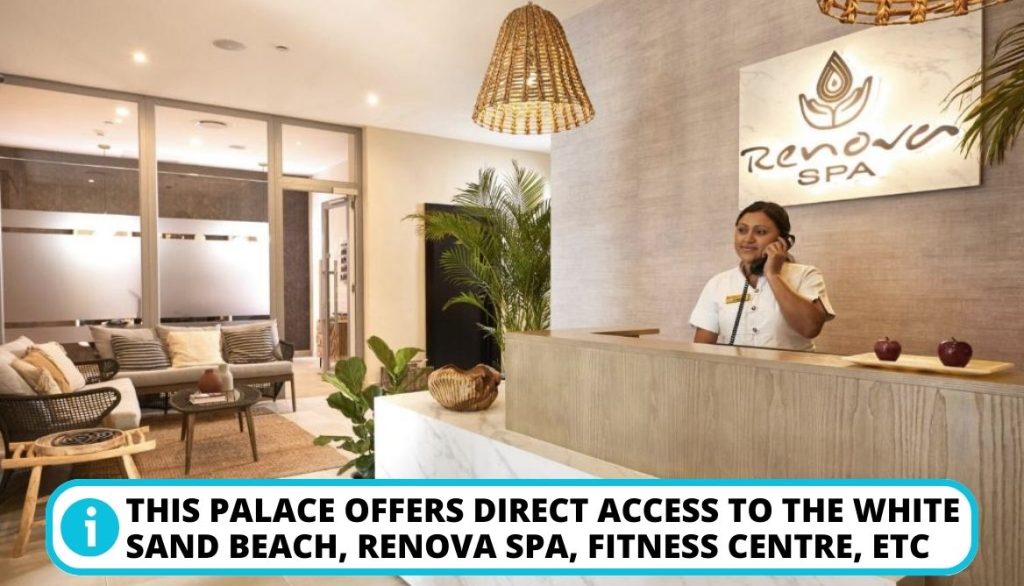 Remoteness from the airport: Riu Palace Maya isapproximately 35 miles south of Cancún International Airport and downtown Playa del Carmen.
Features: It is an all-inclusive popular tourist destination with multiple outdoor pools, swim-up bars, and lobby bars with a wide variety of beverages.
Surrounding atmosphere: This Palace offers direct access to a white sand beach where you sunbathe and swim, live music and shows, water sports, Renova spa, fitness center, etc.
Dining options: Hotel Riu Palace Riviera Mayaboastsbuffet restaurants and dining options with international cuisines such as Italian, Japanese, Mexican, and more.
Note: This Riu hotel dining option is based on reservation only. Also, Golf activities attract an extra fee.
Riu Palace Mexico Overview
Hotel Riu Palace Mexico is an elegant beachfront paradise in Playa del Carmen, Mexico. This all-inclusive resort offers you a captivating blend of luxurious amenities, exquisite dining, epicurean rooms, and turquoise water.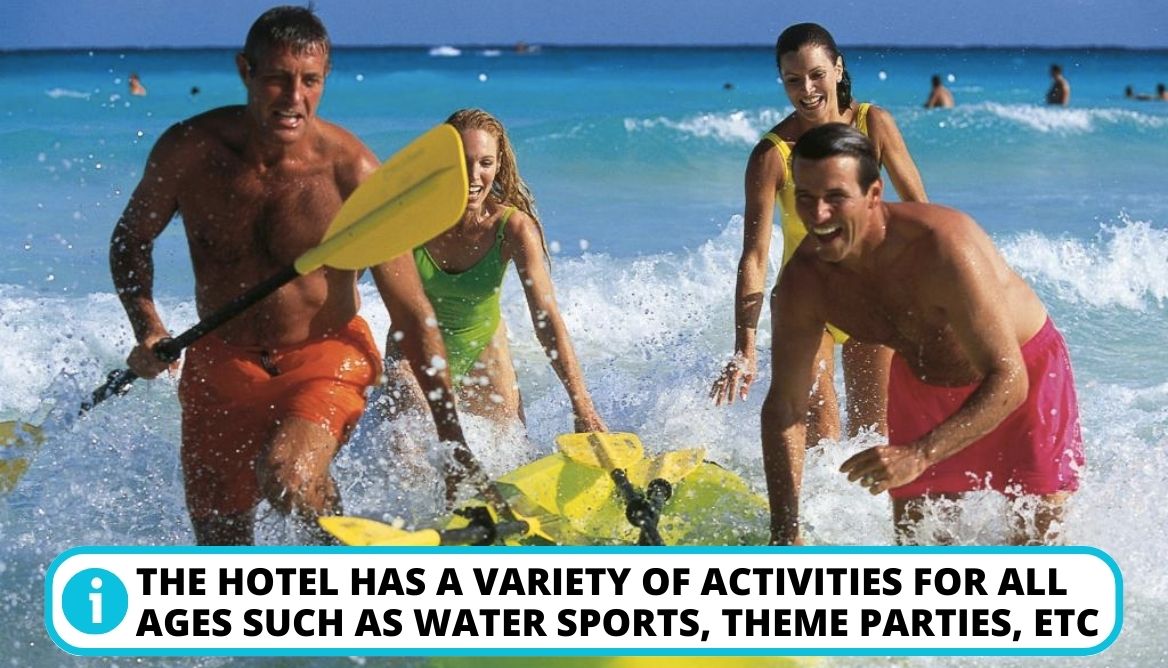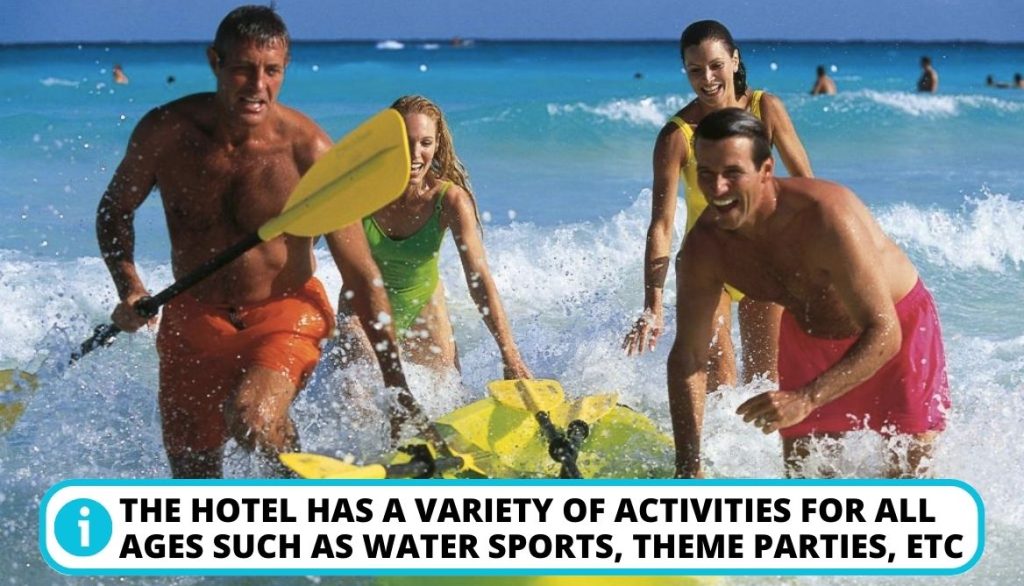 Remoteness from the airport: Hotel Riu Palace Mexico is situated on the beautiful Caribbean coastline of Mexico's Riviera Maya, approximately 55 km from Cancun International Airport in the famous Playa del Carmen.
Attractions close: Riu Palace Mexico is very close to popular tourist attractions such as Tulum, Cozumel, and other riu resorts such as Hotel Riu Yucatan, Hotel Riu Playacar, and Riu Tequila.
Entertainments: There are diverse entertainments for all ages such as table tennis, live music and dance shows, water sports, and themed parties, including a kid's club for young guests.
Features: Riu Place Mexico also features a Spa, wellness center, and wedding and events center with the adequate availability of events planners and friendly staff that cater to your needs.
Surrounding atmosphere: This hotel Riu is surrounded by a lush tropical garden, a white sand beach with loungers, swimming pools, jacuzzis, and accommodations with Mexican colonial-style architecture.
Dining options: Hotel Riu Palace Mexico also offers casual dining and unique dishes from around the world such as Italian, Japanese, Mexican, and Steakhouse including Mesoamerican, and European ones.
Note: Riu Hotels are all-inclusive means that your upfront payment includes the cost of your meals, drinks, and major or common activities in the resorts except for a few exceptions.
Comprehensive Comparison of Riu Palace Riviera Maya and Riu Palace Mexico in Riu Resorts
Now that we have stated the pros and cons of both Riu palaces of Playa del Carmen hotels. Let's go deeply into the main features such as the facilities and Amenities of these two inclusive resorts so we can choose the best.
We will be using 7 parameters such as Rooms, Looby, pool, etc. to compare and then pick the better one under each parameter. So let's move in;
1. Rooms
One of the prominent characteristics that make Riu hotels unique in Playa del Carmen is their Room and bathroom settings.
The Room Structure of Riu Palace Riviera
Hotel Riu Palace Riviera offers rooms of different budgets and designs to accommodate visitors' preferences and pockets. These rooms are in classes such as junior suites, standard rooms, and luxurious suite jacuzzi.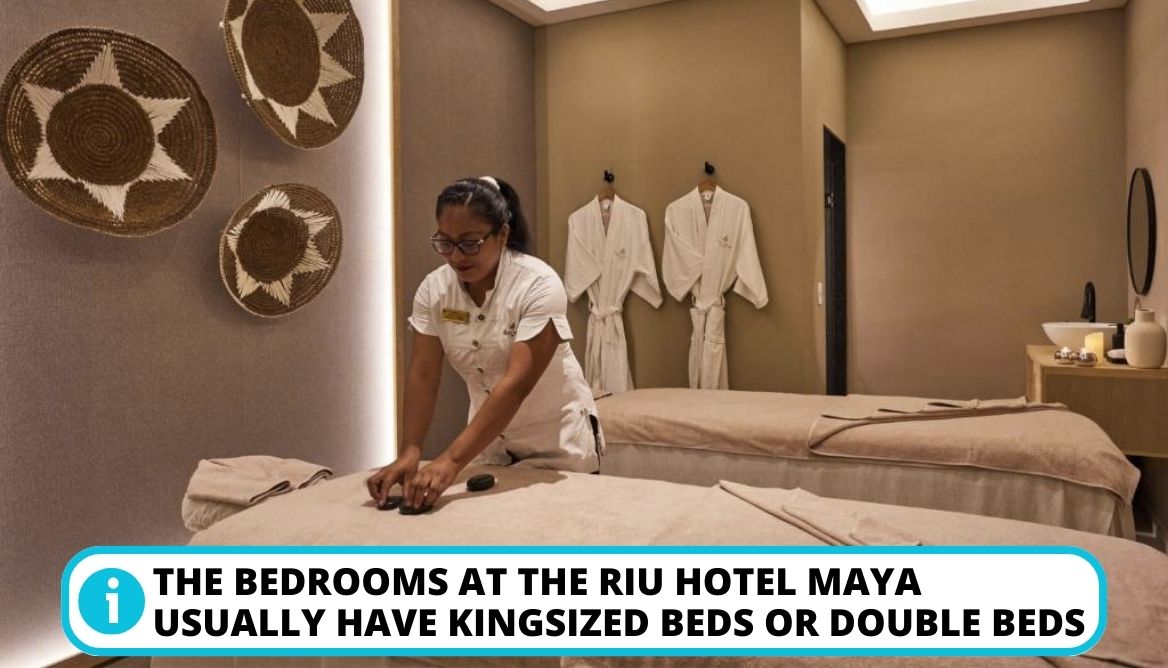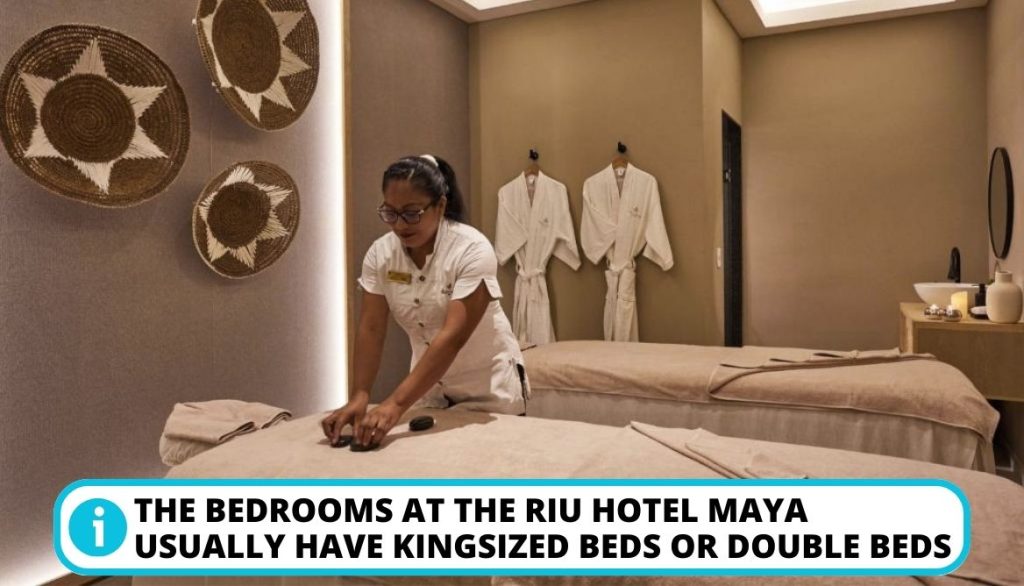 Riu Hotel Maya Bedrooms usually have Kingsized beds or double beds and exquisite bedsheets and pillows.
Some of the Hotel Riu Palace Maya suites have living room spaces equipped with flat-screen TVs, coffee tables, chairs, etc.
Each room includes amenities such as air conditioning, a mini-fridge stocked with beverages, a coffee maker, a safe for valuables, a telephone, and free Wi-Fi throughout your stay in the resort.
The shower room in each room has a hydro-massage bathtub or shower with a separate space for a toilet.
The bathroom is usually stocked with necessary toiletries such as shampoo, bath soap, towels, and bathrobes for guest use.
Some of the room offers a 24-hour room service depending on your budget and preference.
The Room Structure of Hotel Riu Palace Mexico
The rooms in Hotel Riu Palace Mexico also offer different categories and amenities of rooms. Separate living rooms, comfortable bedding, bathroom with modern installations, and toiletries just like Hotel Riu Palace Riviera including 24-hour room services for luxurious options.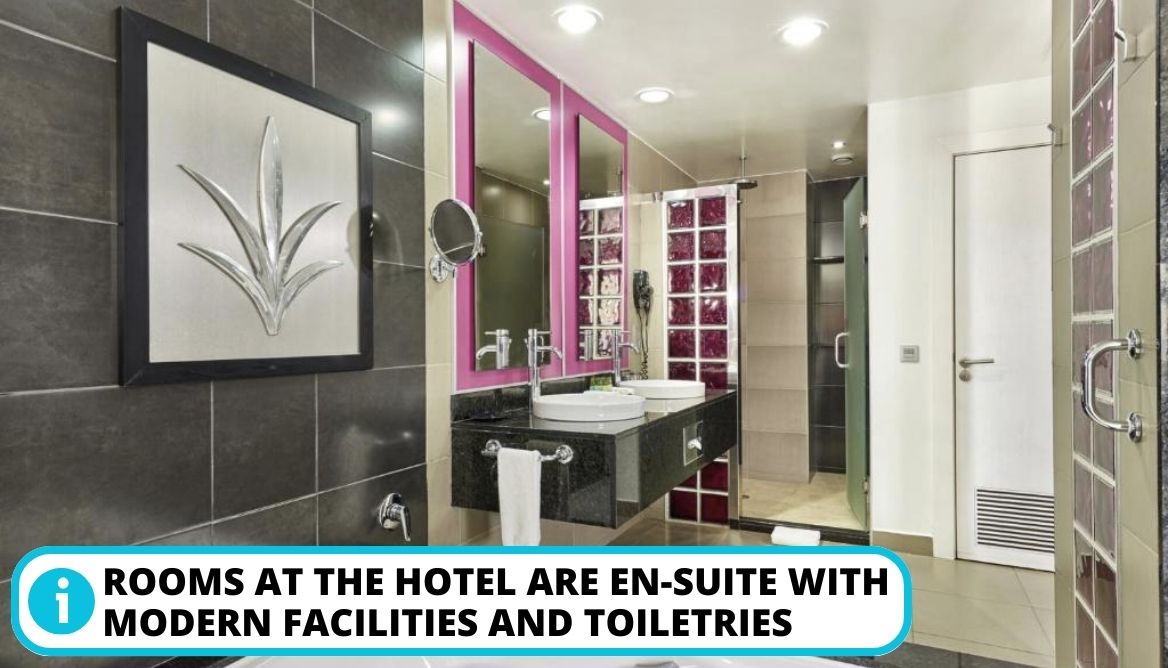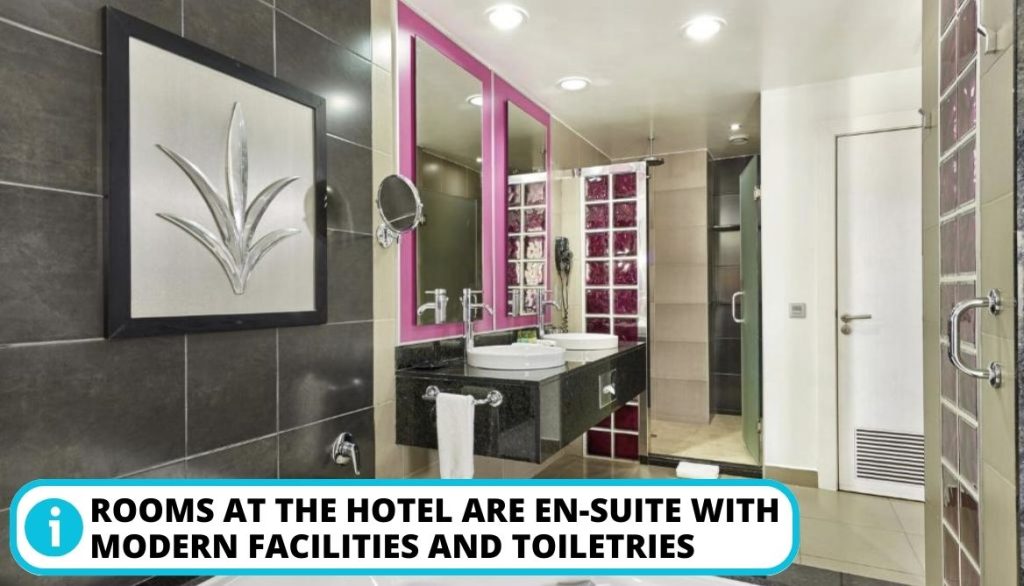 The only different feature it has which is quite unique from the Hotel Riu Palace Riviera is the balcony or terrace that gives access to an ocean view right from your room!
The outdoor spaces of the rooms are usually furnished with chairs and sometimes a jacuzzi to give you that luxurious experience you crave.
Winner: Hotel Riu Palace Mexico is the best when it comes to Room structure and design.
2. Lobby
Another thing to compare is the main entrance of both hotels, how guests are being welcomed, staff attitude, the settings, etc.
Riu Palace Maya's Lobby
The lobby at Hotel Riu Palace Riviera is elegant with beautiful artworks and inviting illuminations, comfortable seating, and a welcoming atmosphere with a friendly staff ready to assist guests.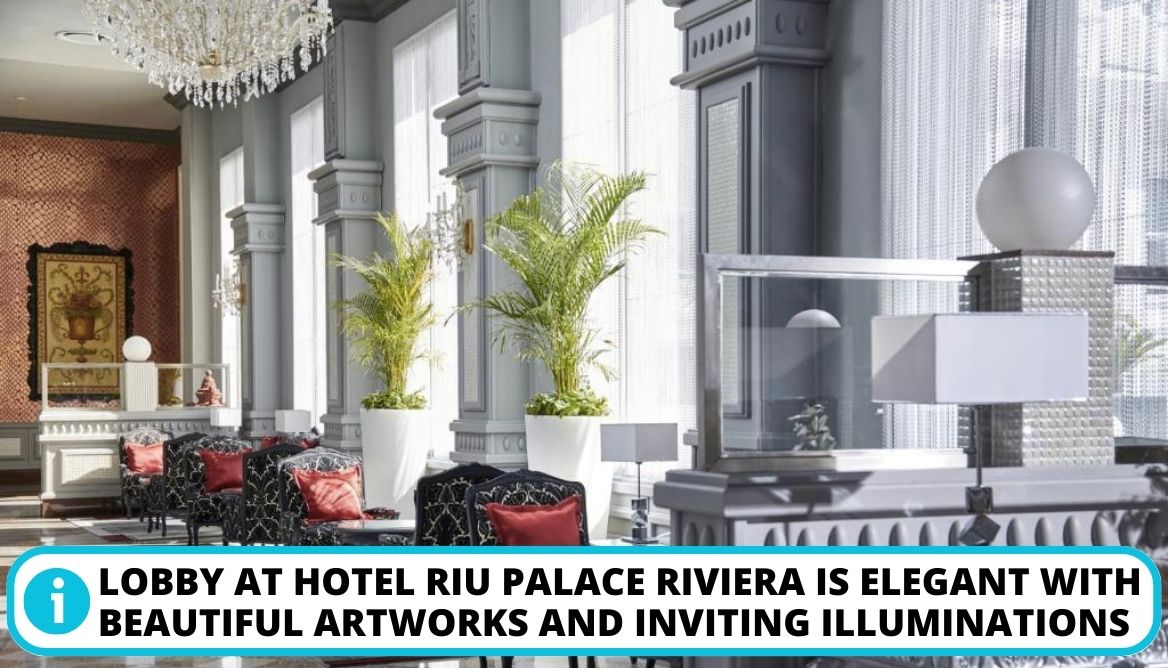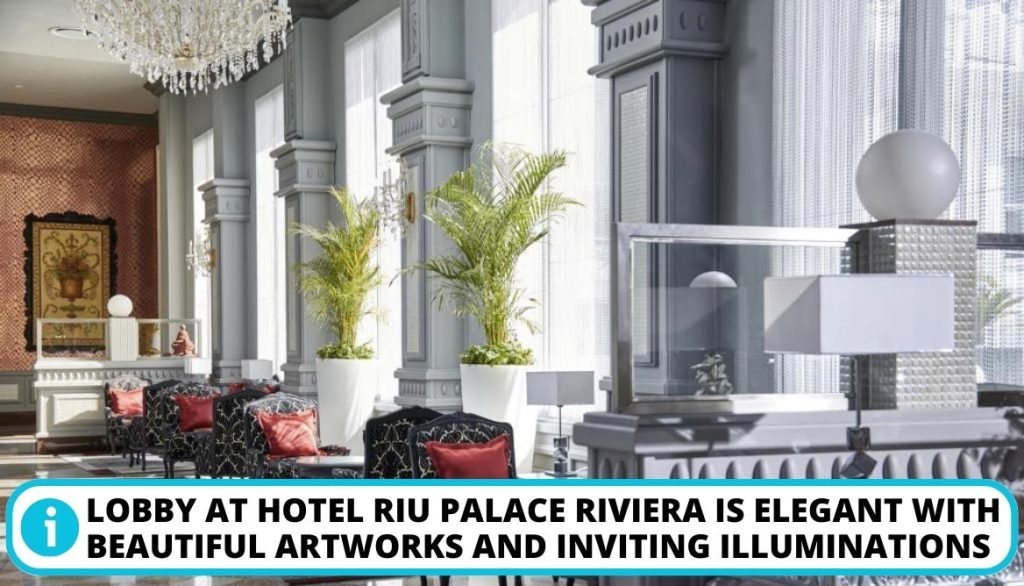 Riu Palace Mexico's Lobby
Riu Palace Mexico has a stunning glass lobby with a tropical ambiance giving guests the opportunity to have an outside view complete with lush greenery and palm trees surrounding the environment.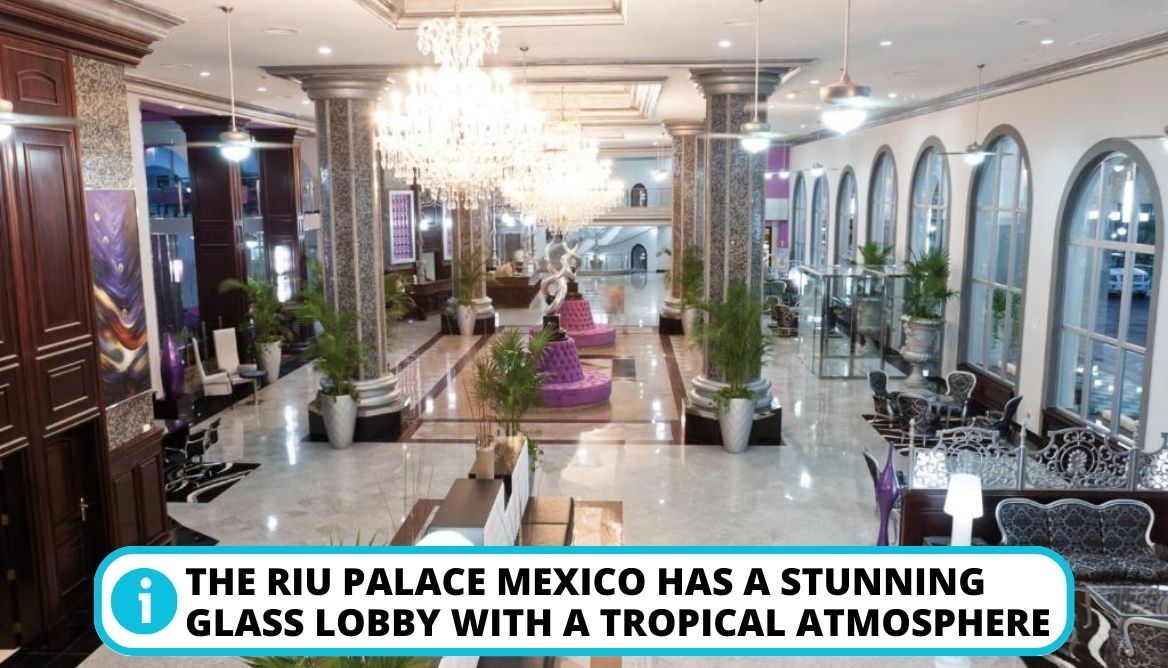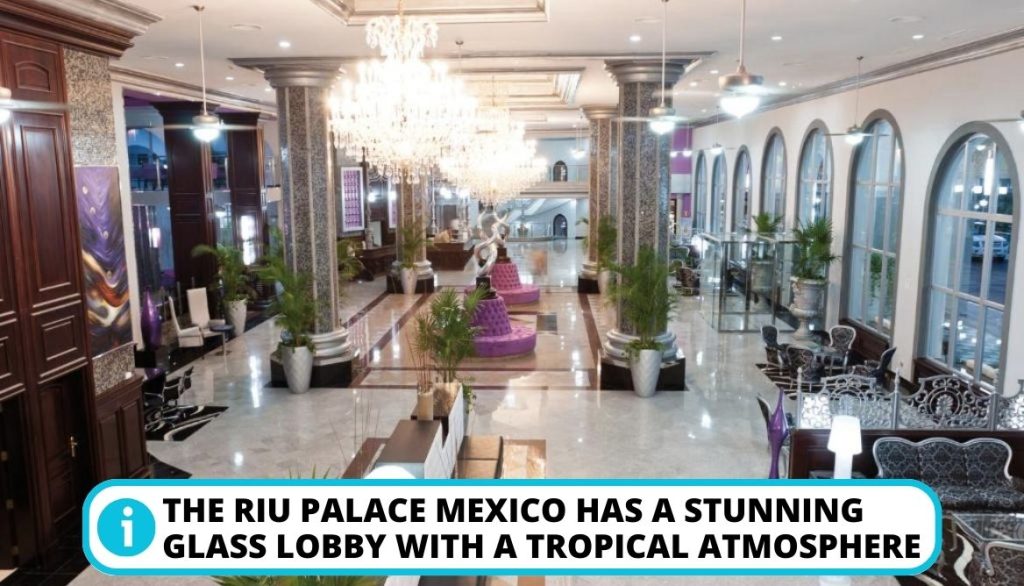 Winner: Riu Palace Riviera has the best lobby when it comes to attractiveness and modernization.
3. Pool
One of the major attractions in most Riu hotels is the swimming pools, let's take a look at the Hotel Riu with the best pool.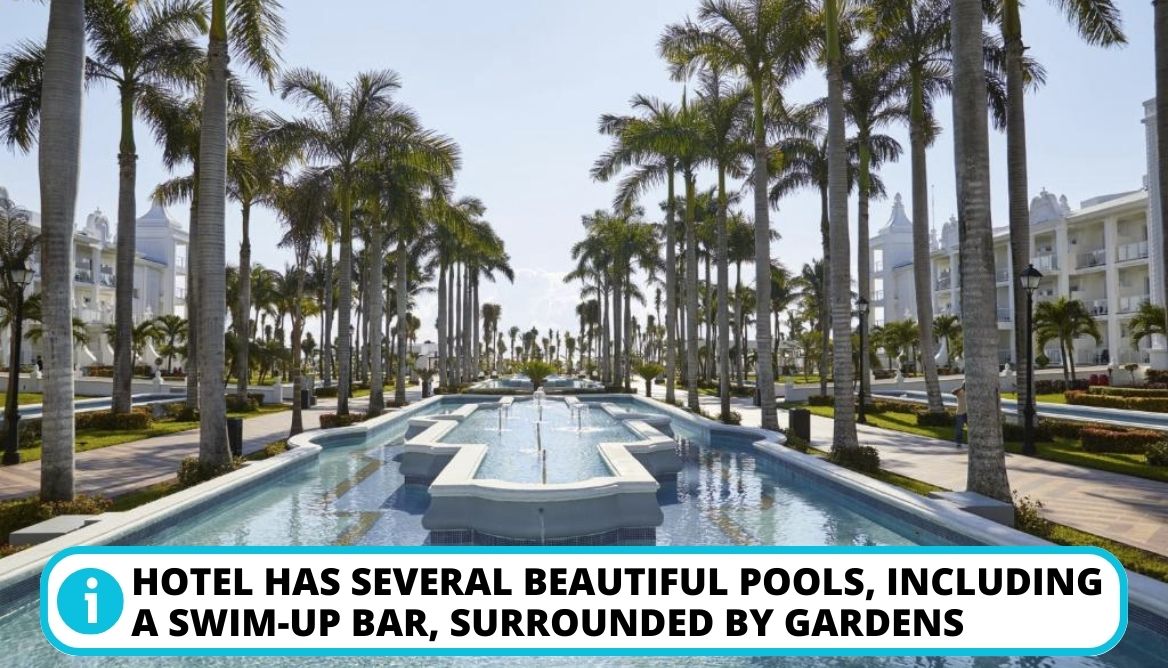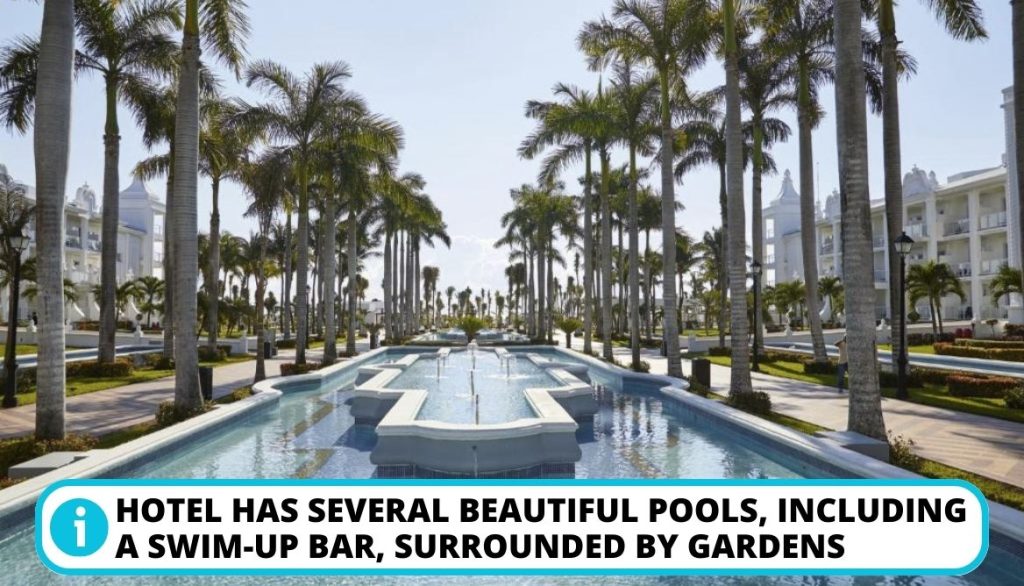 Riu Palace Maya: It features several beautiful pools, including a relaxing swim-up bar, surrounded by lush gardens. It also has direct beach access.
Riu Palace Mexico: It has a lovely and two lively freshwater pool area surrounded by a vast park with palm trees,and fountains well placed between the restaurant and the pool. There is a swim-up bar and plenty of loungers for sunbathers.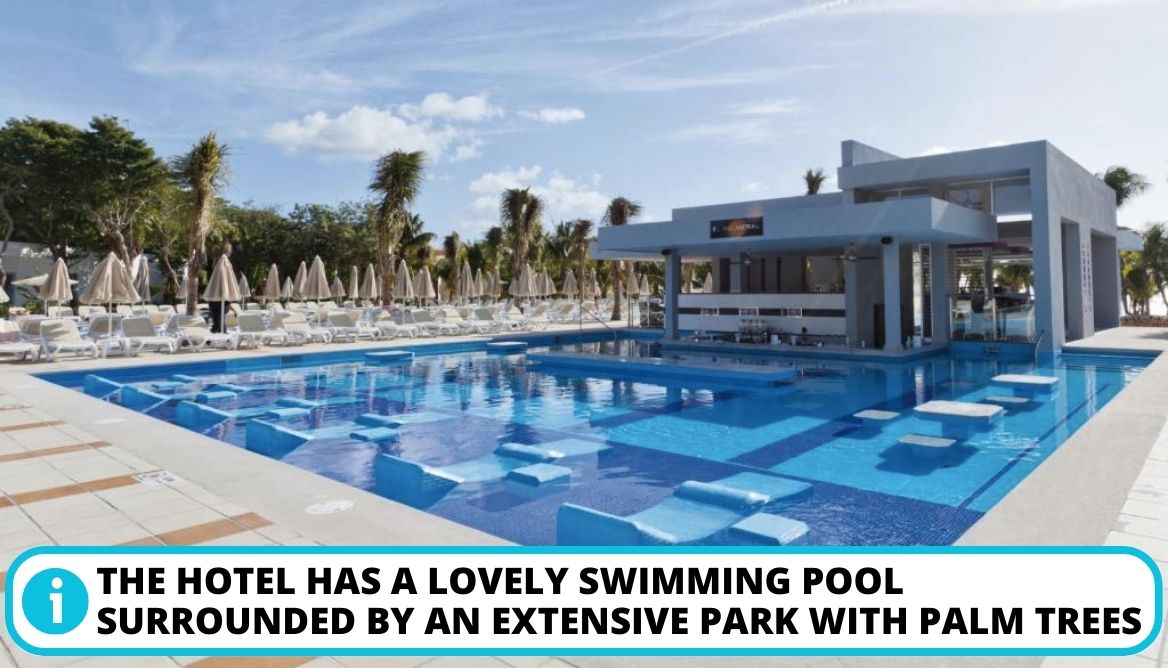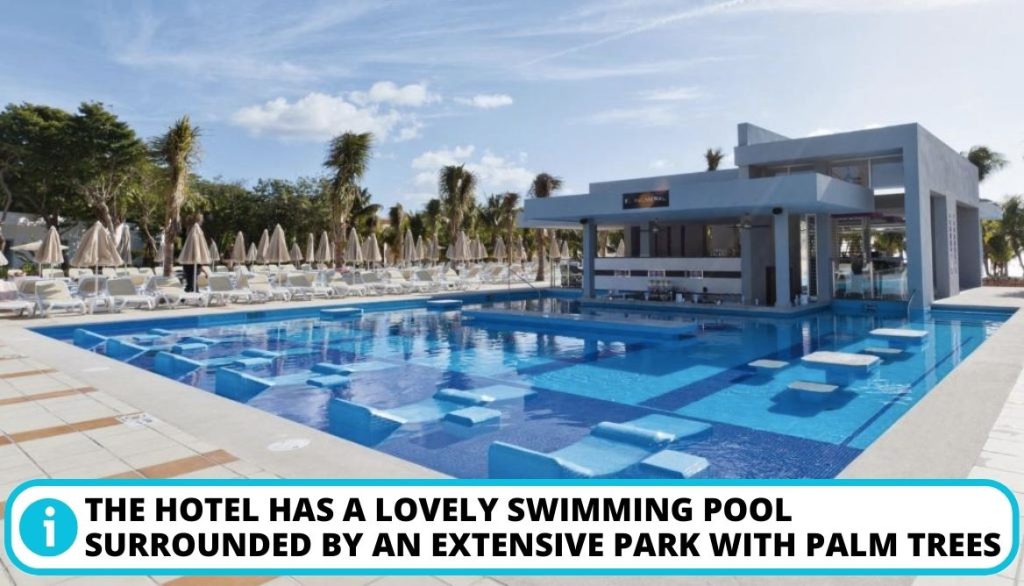 Winner: The best here is based on your preference. Because both palaces have the same number of pools and offer fantastic pool experiences. Riu Palace Maya has a more tranquil setting while Piu Place Mexxico has a livelier scene.
4. Spa
Both Riu Hotel Riviera and Riu Hotel Mexico offer a range of Renova spa treatments, including: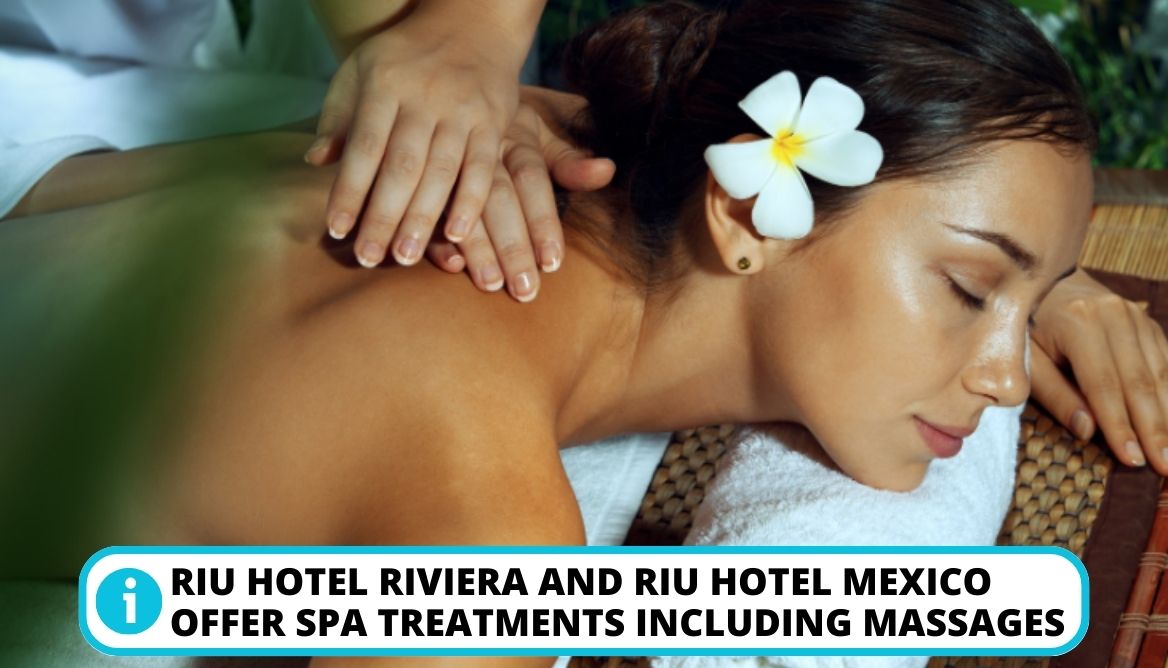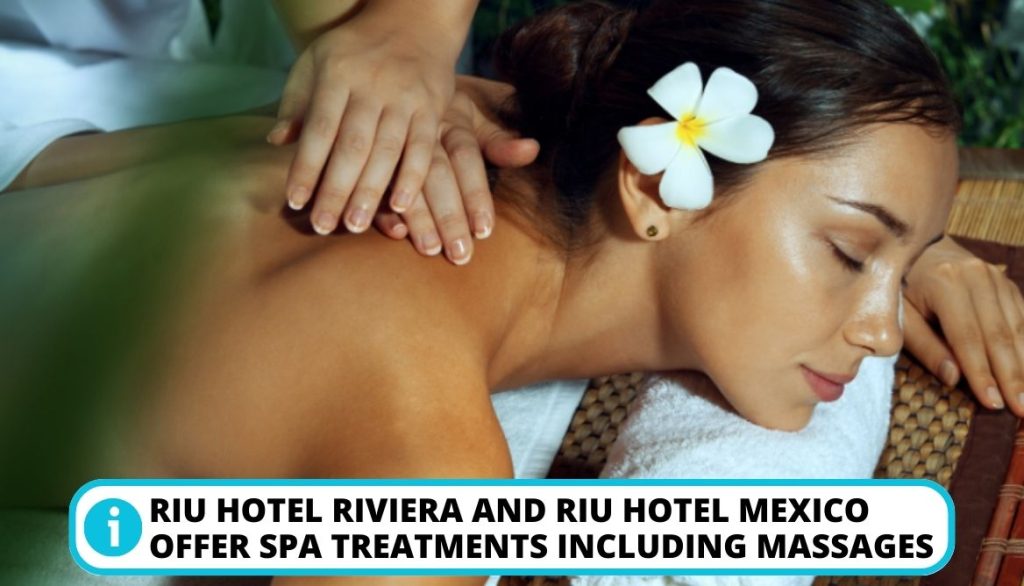 Massages;
Facials;
Cosmetic application;
Beauty salon;
Waxing;
Wellness therapies;
Couple's massage, etce.
Winner: There is no winner here because they both offer the best services to their guest in both indoor and outdoor settings.
5. Fitness
Hotel Riu Palace Riviera has an old-style setting fitness center with low ceilings, outdated facilities, and small space. Riu Palace Mexico fitness center is located near the spa. It has modernized settings you need on the beach or in the pool with adequate and new: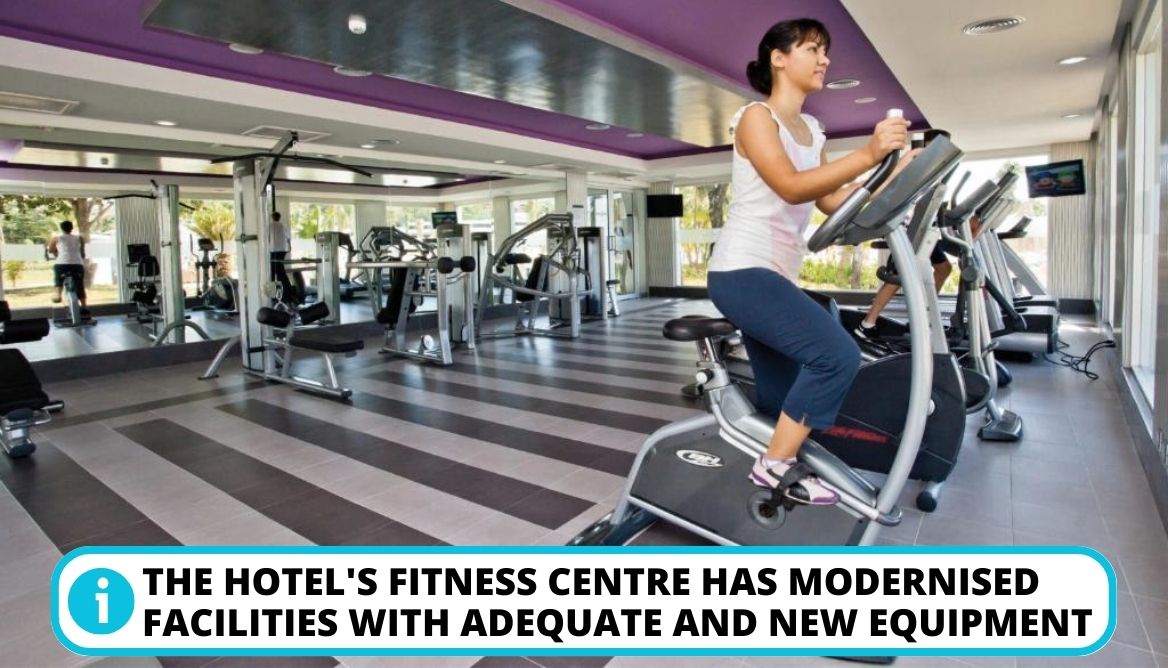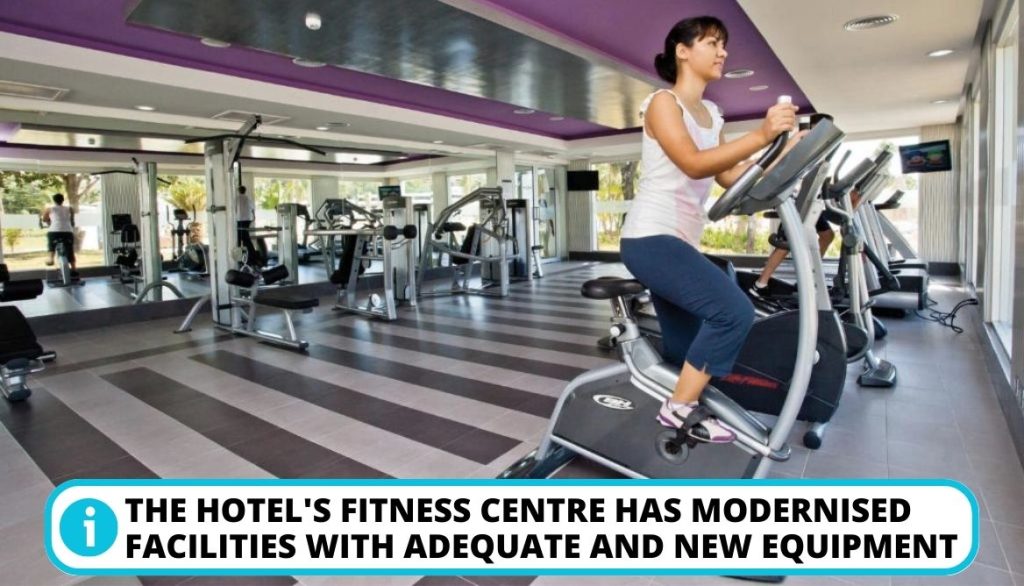 Gym facilities;
Yoga mats;
Other Sports equipment.
Winner: Riu Palace Mexico as it is newer and more modern.
6. Dining
Riu Palace R Mayaboasts multiple all-inclusive Hotel offerings, including:
Buffet;
Dining options;
La carte restaurants.
Note: La carte restaurants serve a variety of cuisines such as Mexican cuisine, Italian restaurants, steakhouses, and more.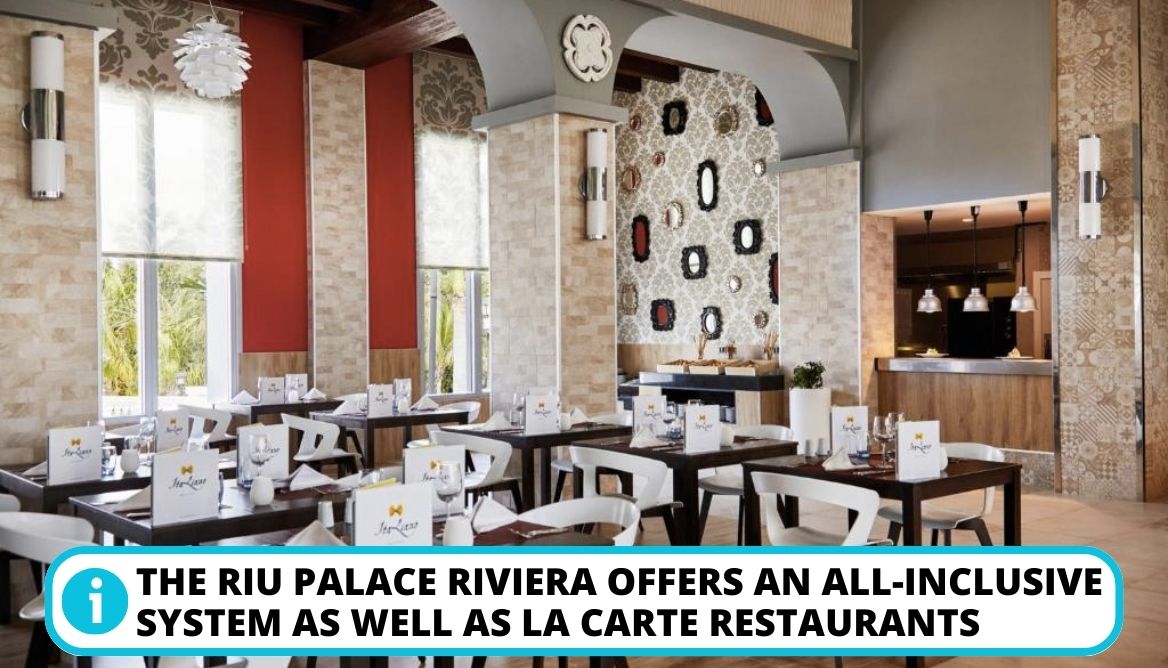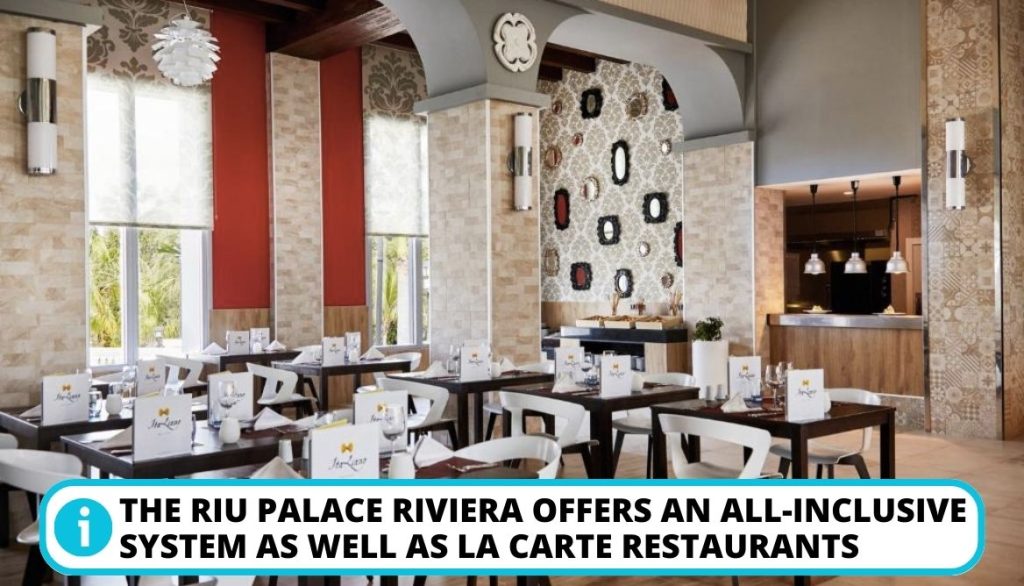 Riu Palace Mexico offers also all-inclusive diverse dining options such as:
Fusion restaurant;
Brazillian cuisine;
Mexican restaurants;
Themed restaurants;
International cuisine.
Winner: Both these hotels provide a wide range of all-inclusive meals and reserved dining choices with distinctive and sophisticated flavors.
7. Bar
In Riu Palace Riviera Maya there are Multiple lobby bars spread across this property where you can watch football matches, evening entertainment, and drink a variety of cocktails and beverages.
Riu Palace Mexico is also similar to Riu Hotel Riviera Maya, Riu Palace Mexico also has a lobby bar where you can enjoy your lively nightlife, and favorite drinks and watch sports activities on satellite TV.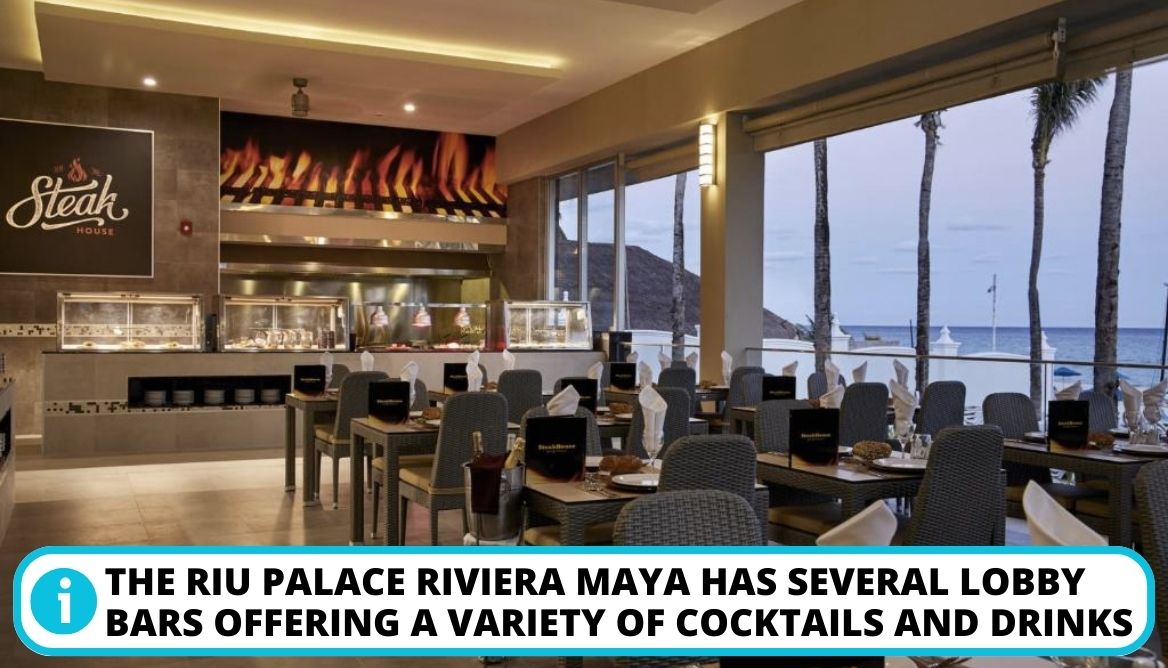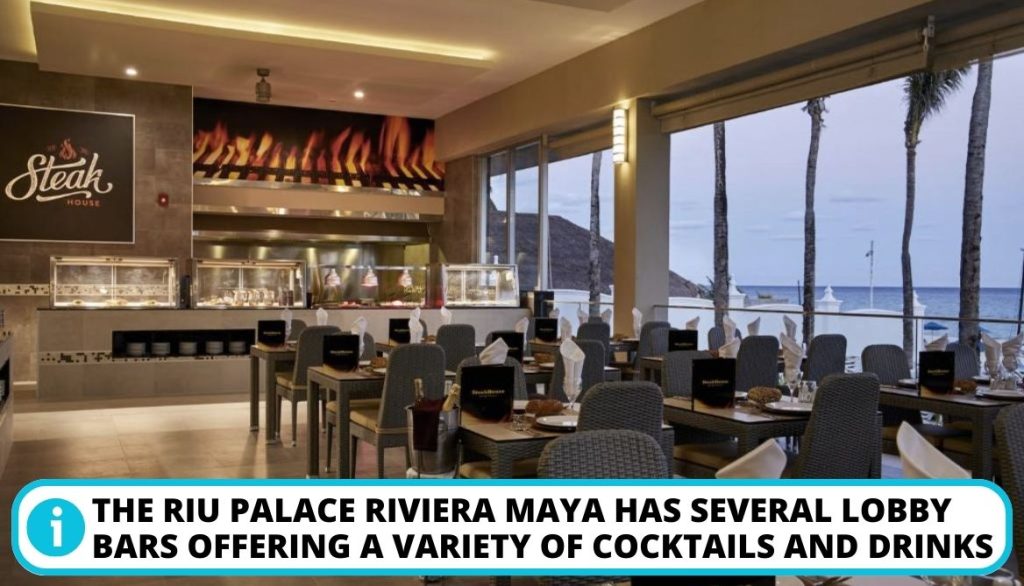 Winner: Both Riu palaces feature a stunning lobby and sports bar.
Which One is the Better Choice?
The better choice between Riu Place Maya and Riu Palace Mexico depends on you:
1. Preferences
If you are the kind that loves to have a serene or tranquil pool and beach atmosphere then, the Riu Palace Maya is the perfect holiday destination for you. If you desire a luxurious hotel and modern lobby in the gated Playacar community, then choose Riu Resort Riviera Maya.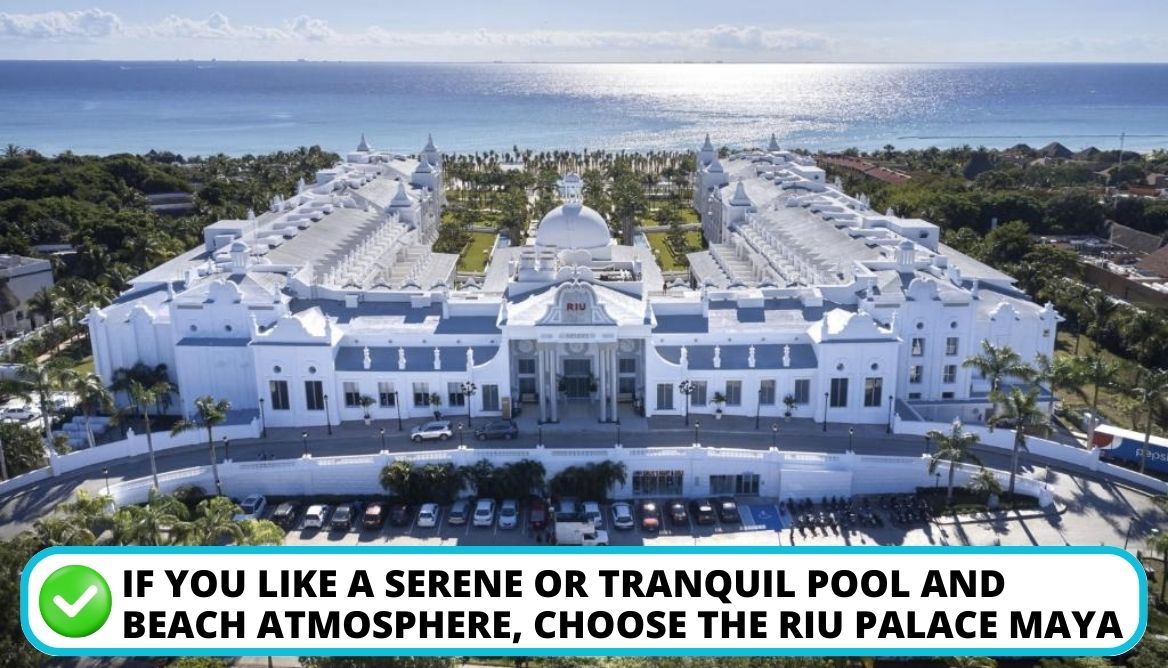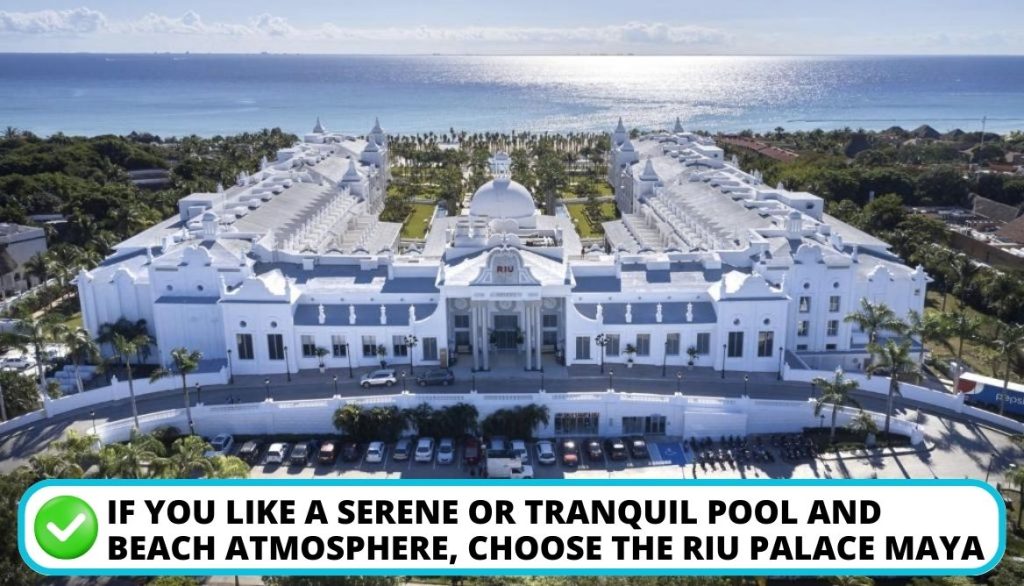 Note: You will also have close access to other resorts around the Cancun airport like Riu Tequila which offers beautiful beach parties, and excursions to local areas along the Mexican Caribbean Sea.
2. Budget
Considering the cost of visiting the palaces, the Riu Hotel peninsula is less expensive compared to Riu Palace Riviera Maya. If you are running on a low budget for your tour, then consider visiting Riu Palace Mexico.
3. Your Accompanies
Riu Palace Mexico is pet friendly and children friendly, there is a Kids club and children's pool mainly for children's activities, unlike Riu Palace Riviera Maya.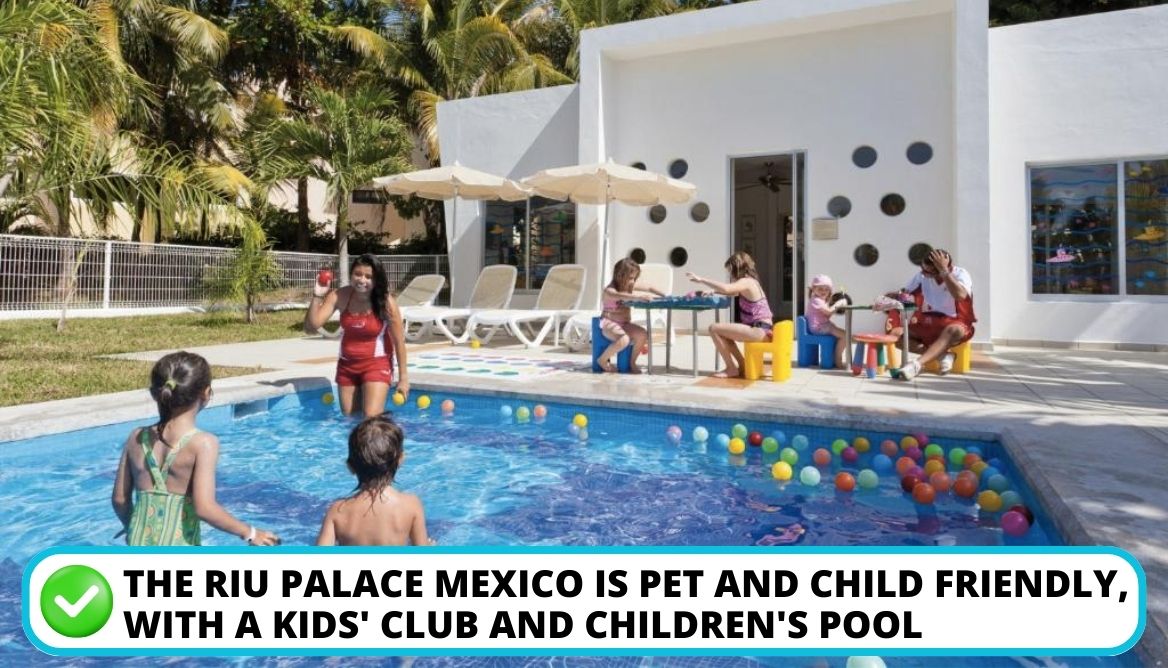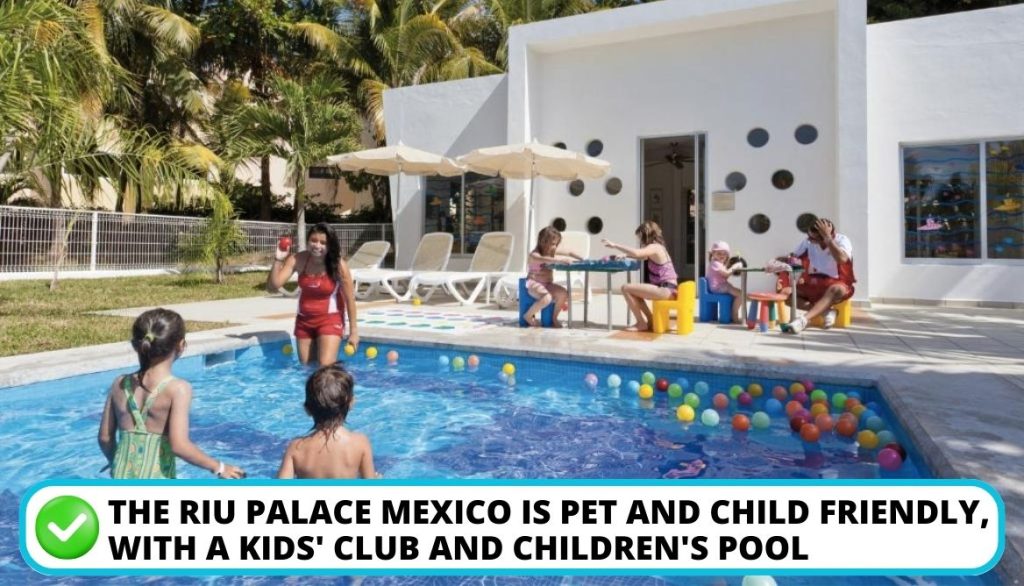 FAQ
What's the difference between the Riu Palace?
The differences between the Riu Palace are the luxurious accommodations, Dining menus, In-room amenities, swimming pools, beach access, lobby setting, entertainment programme, etc. that varies from each other.
What beach is Riu Palace Mexico on?
The Riu Palace Mexico is situated on the white beach sand in Playa del Carmen. Playa del Carmen is a popular tourist attraction in Mexico, located along the eastern coast of the Yucatan Peninsula on the Caribbean Sea.
Which Riu hotel is the biggest?
The biggest Riu hotel is Hotel Riu Republica, this hotel is a new Adults Only Hotel in Playa del Carmen with 1007 rooms.
Is Riu a good hotel chain?
Riu is a good hotel chain with different properties in various tourist destinations around the world.
Can you go to other Riu Resorts in Punta Cana?
Riu Resort in Punta Cana is quite different from the Riu Resort in Playa del Carmen. If you are staying at one Riu Resort Playa community, you may not have automatic access to the other facilities in Riu Resorts in Puna Cana.
Conclusion
Riu Palace Riviera Maya and Riu Palace Mexico are popular and most visited tourist destinations in Playa del Carmen, Mexico. The two hotels have some similar things in common such as the room amenities, meals, facilities, and entertainment program except for a few instances such as the fitness centre, suite jacuzzi, lobby bar, etc.
The best choice between the two Riu resorts depends on the type of entertainment, you love, the kind of environmental setting, your budget, and your family size and age class.
Have you ever visited any of the all-inclusive resorts in the Riviera Maya region of Mexico? Please tell us in the comment section, Thanks.