Happy Wayfarer is reader-supported. When you buy through links on our site, we may earn an affiliate commission.
Both Peppermill and Tuscany Tower are fantastic hotels and fun destinations. However, one central question that plagues many people's minds is, "Peppermill Tower vs Tuscany Tower, where should you choose to stay?" Well, your curiosity is about to come to an end.
This post will discuss the comparison between Peppermill Tower and Tuscany Tower. Also, we will examine their similarities, features, and location.
So, buckle up and enjoy.
Peppermill Tower Vs Tuscany Tower: The Better Stay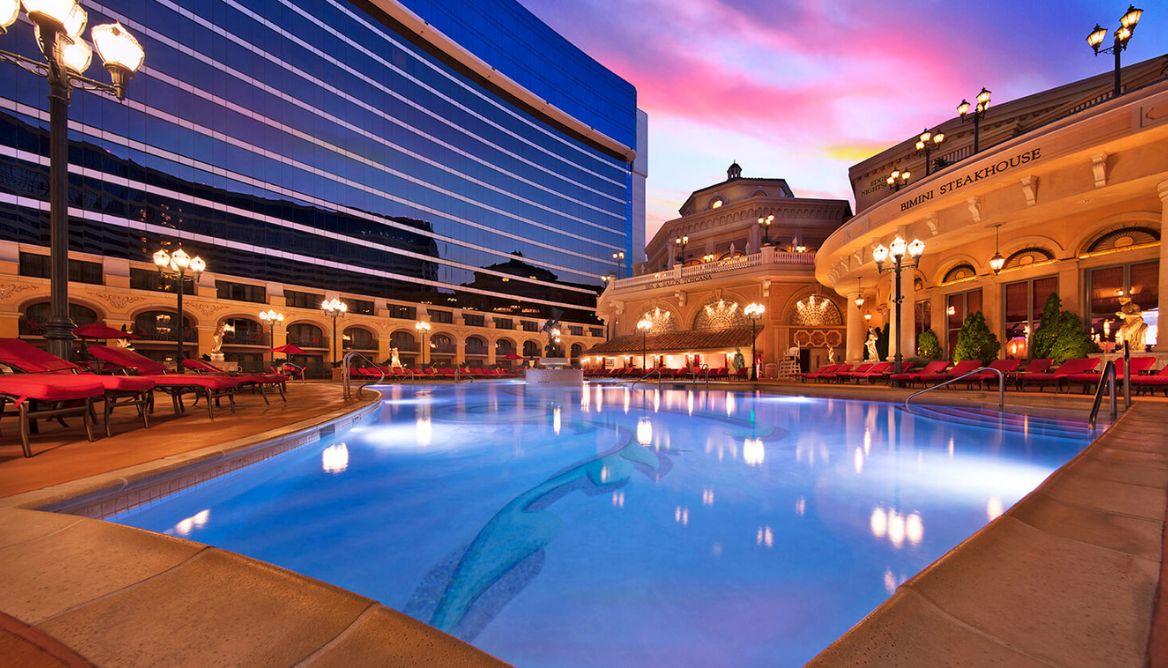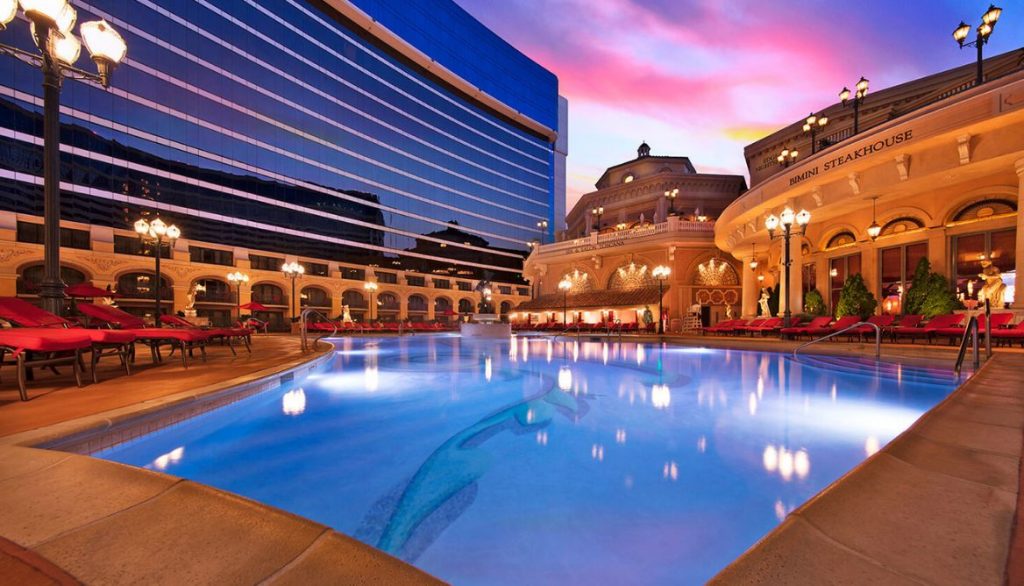 When comparing the Tuscany tower to the Peppermill tower, there are a few differentiating factors to consider. For example, Tuscany tower has more advanced rooms than the Peppermill tower, which on the other hand has bigger rooms.
Tuscany tower is equipped with more hotel amenities than Peppermill. Despite having fewer rooms, the Tuscany tower features more contemporary designs.
Quick Comparison: Peppermill Tower Vs Tuscany Tower
Before proceeding to the comprehensive comparison, quickly examine a few of the details to get an overview.
Detailed Comparison: Peppermill Tower Vs Tuscany Tower
Let's examine the comprehensive features of both hotels.
Facilities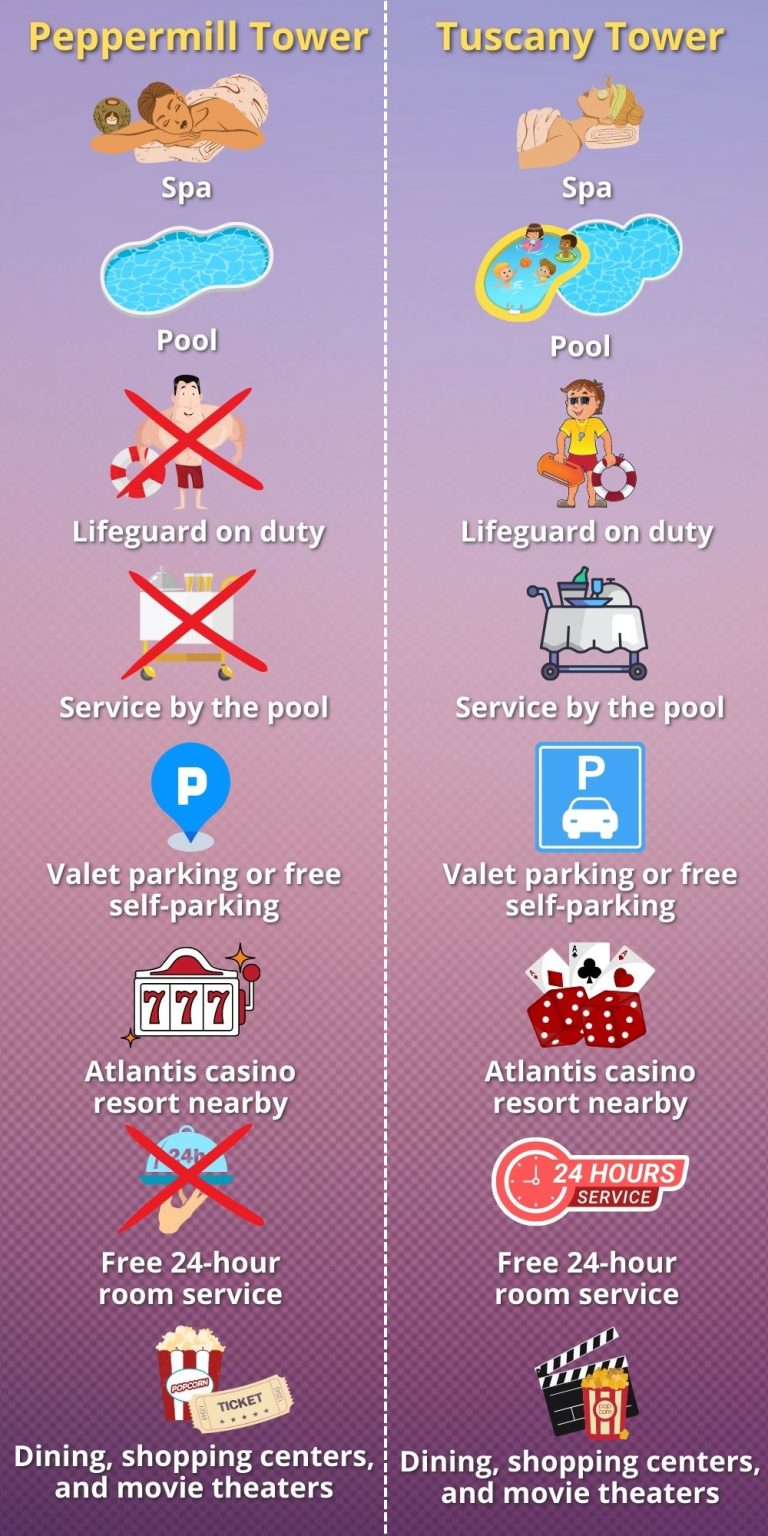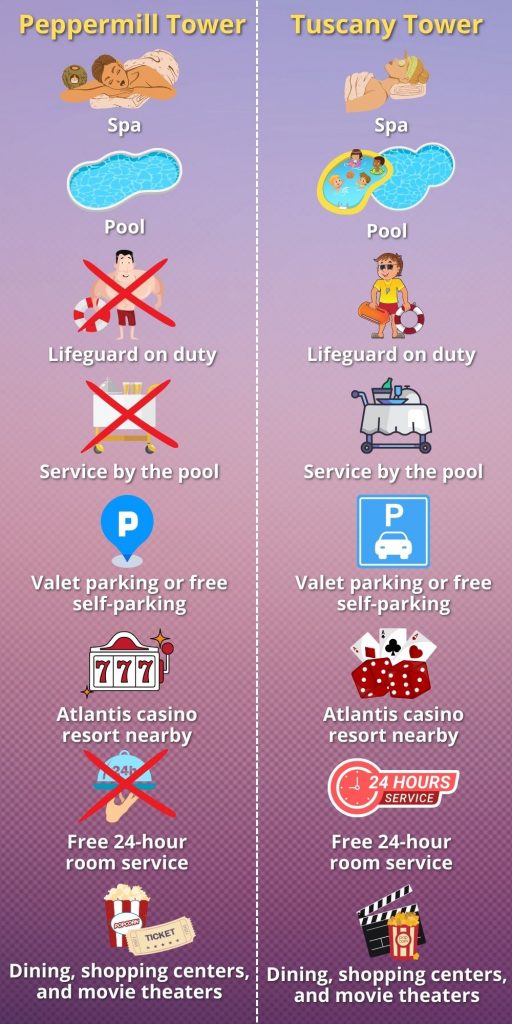 It's essential to find out more about the amenities to determine which hotel will offer you a good stay.
Peppermill Tower
A casino nearby is significantly closer to the lobby, like the Atlantis casino resort. Valet and self-parking are also available at this tower. Both Peppermill and Tuscany guests use the same spa. You can relax by the pool as well. Also, the registration desk area is located nearer the elevators.
Tuscany Tower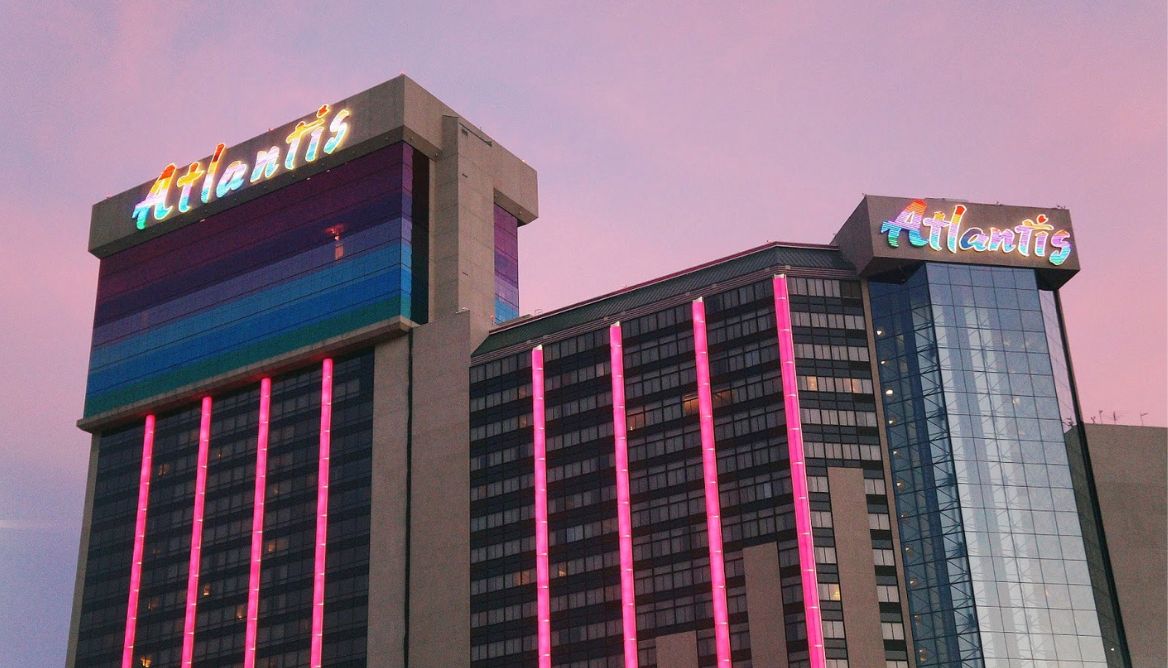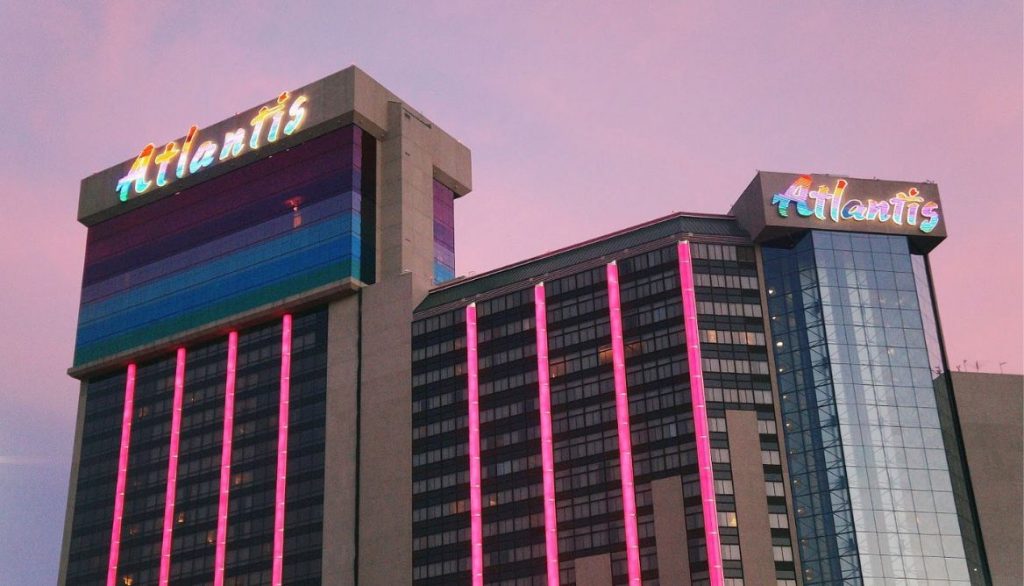 The hotel offers a complimentary 24-hour room service. Also,you can take advantage of valet parking or free self-parking, and the Atlantis casino resort.
There is a bus stop nearby that is within walking distance. Additionally, there are fine dining establishments, shopping centers, and movie theaters.
There are a variety of pools available, including a wading, family, whirlpool, hot tub, pool bar, and service by the pool. And with a lifeguard on duty, security is always given the utmost attention.
Room Facilities
Each room has excellent amenities. Let's examine them down below.
Peppermill Tower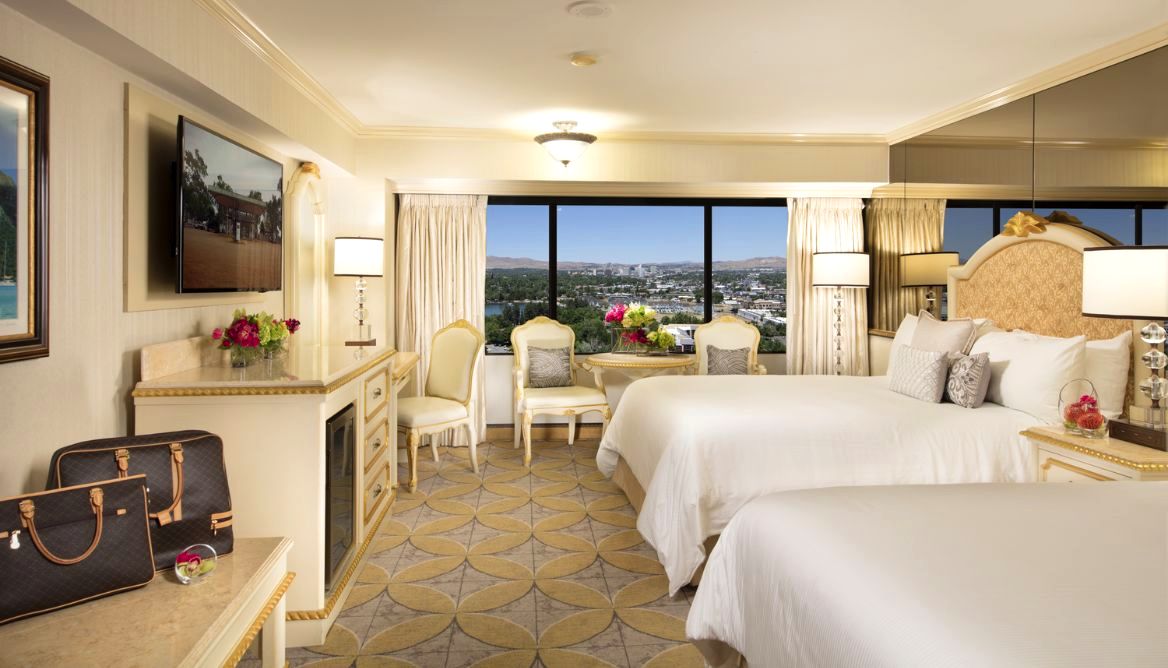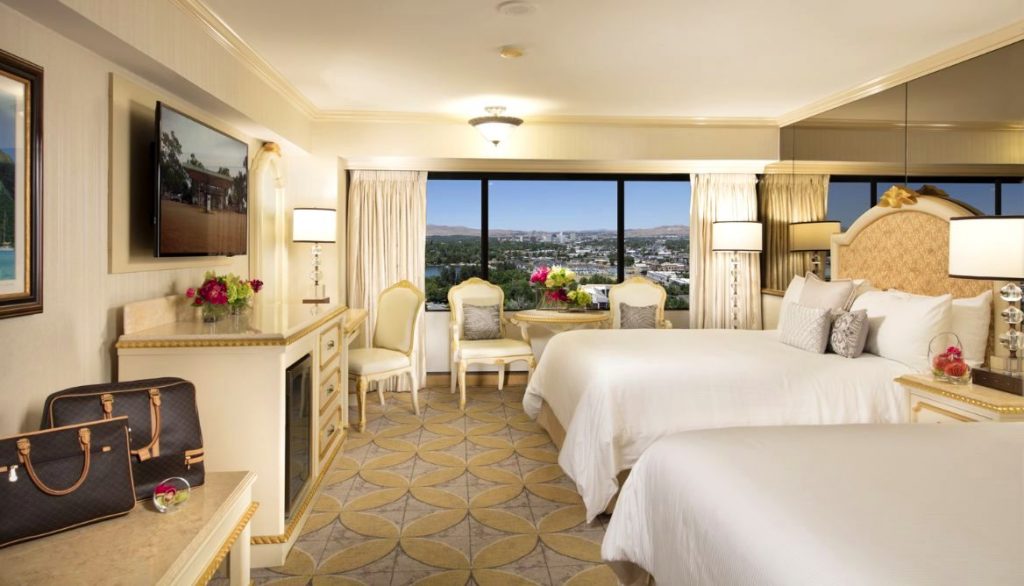 The room has a coffee and tea station.
42-inch LCD high-definition televisions are mounted on the walls, offering live entertainment.
In the walls installed power outlets with USB ports and alarm clocks.
There are two queen beds in the room that will help you unwind after a long day. At the Peppermill, every bed is incredibly cozy.
Each room has a spacious jacuzzi tub.
Tuscany Tower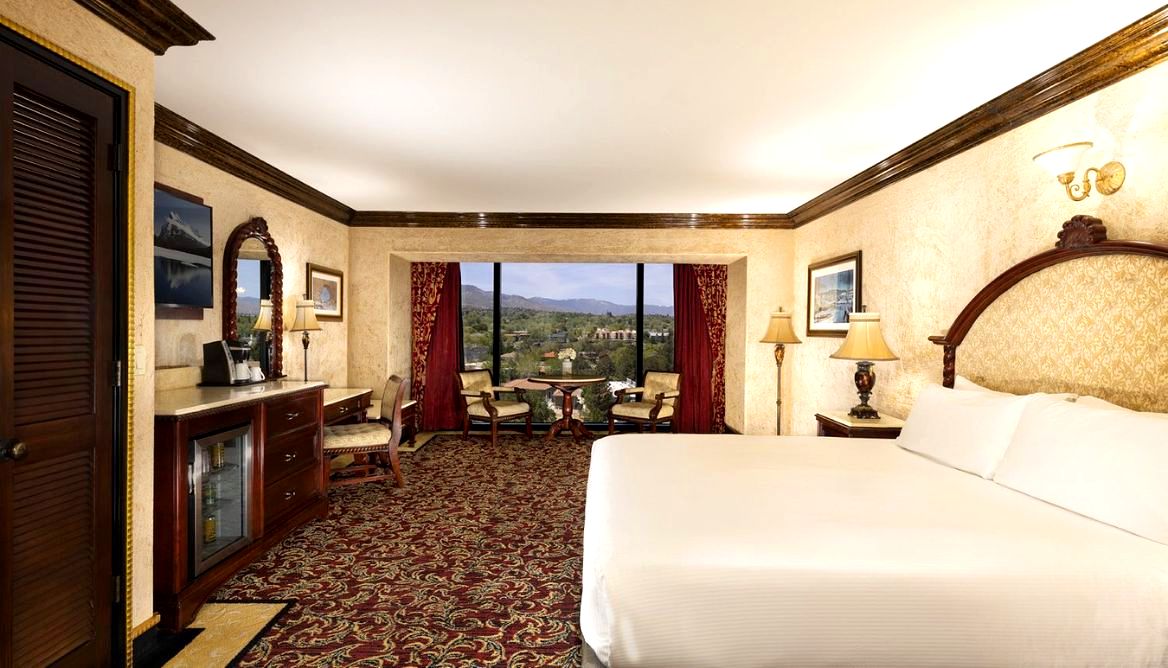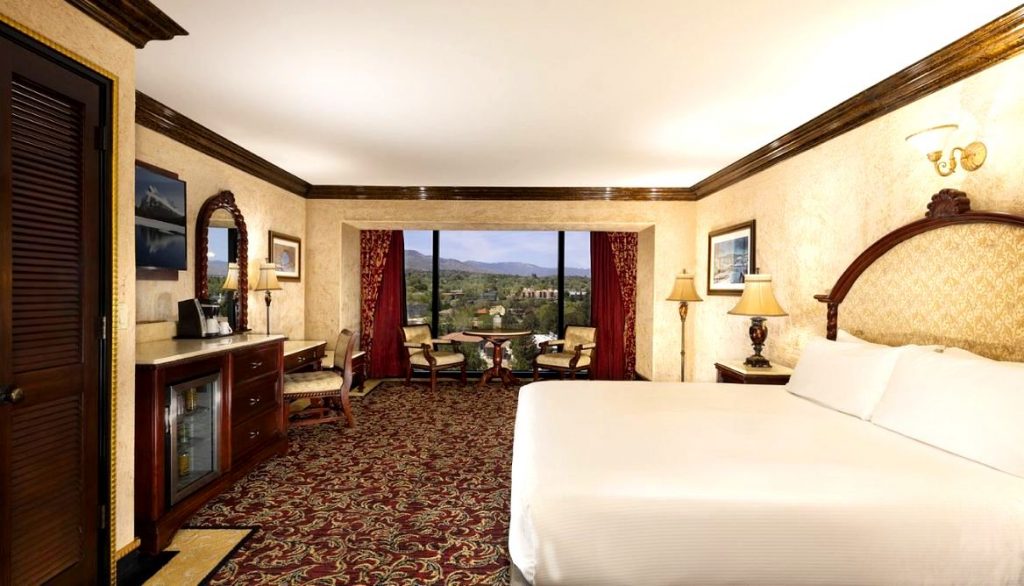 There is an in-room section with locker rooms where you can keep your essential belongings safe.
The room provides numerous USB ports, charging points, and power outlets.
Also, it has a refrigerator, and a coffee and tea station.
If you enjoy watching movies, you are fortunate because the 42″ wall LCD high-definition television allows you to watch pay-per-view movies.
A marble-enclosed shower is a noteworthy feature.
The bathroom has a television.
The tower room will not disappoint you, as it offers both the city and the mountain views like the Atlantis casino resort.
Location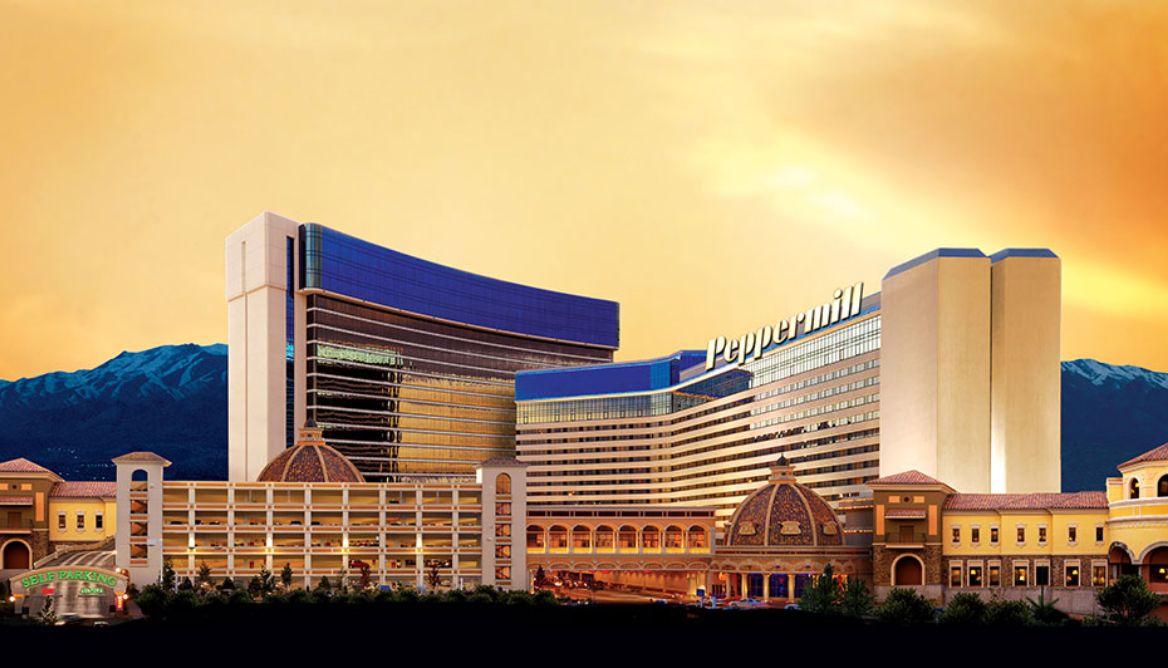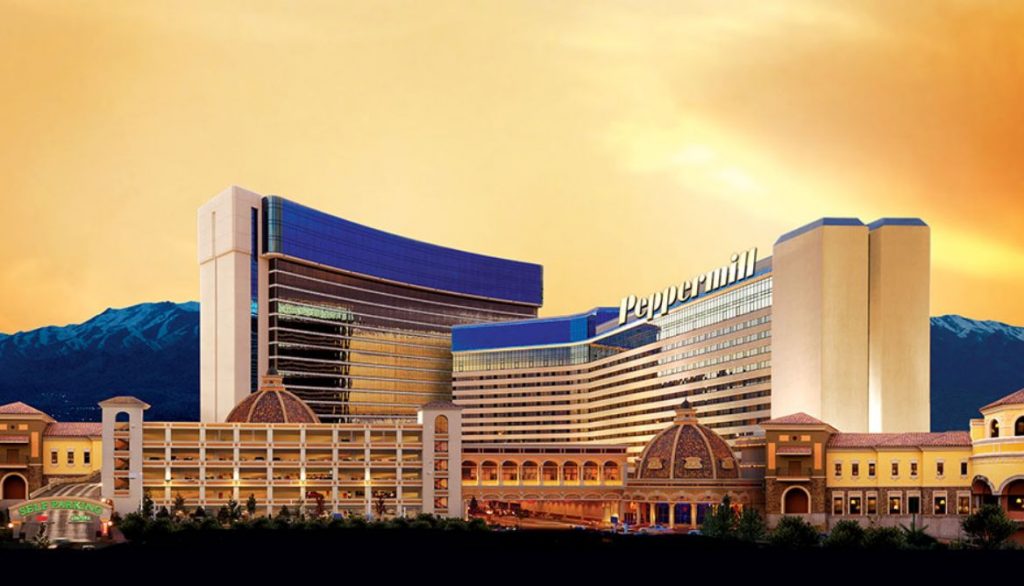 It seems both towers are located in the same place.
Peppermill Tower
The tower is a component of the Peppermill Resort Spa and Casino, like the Atlantis casino resort. The tower is at 2707 South Virginia Street, close to the Reno-Tahoe International Airport shuttle, Nevada, United States.
Tuscany Tower
Tuscany tower is also one of the towers in the Peppermill resort spa and casino like the Atlantis casino resort.
You can find it on South Virginia Street. Two miles to the south Virginia street gambling district. Moreover, it is a few miles west of the Reno-Tahoe International Airport shuttle.
Other Similar Facilities
Guest Rooms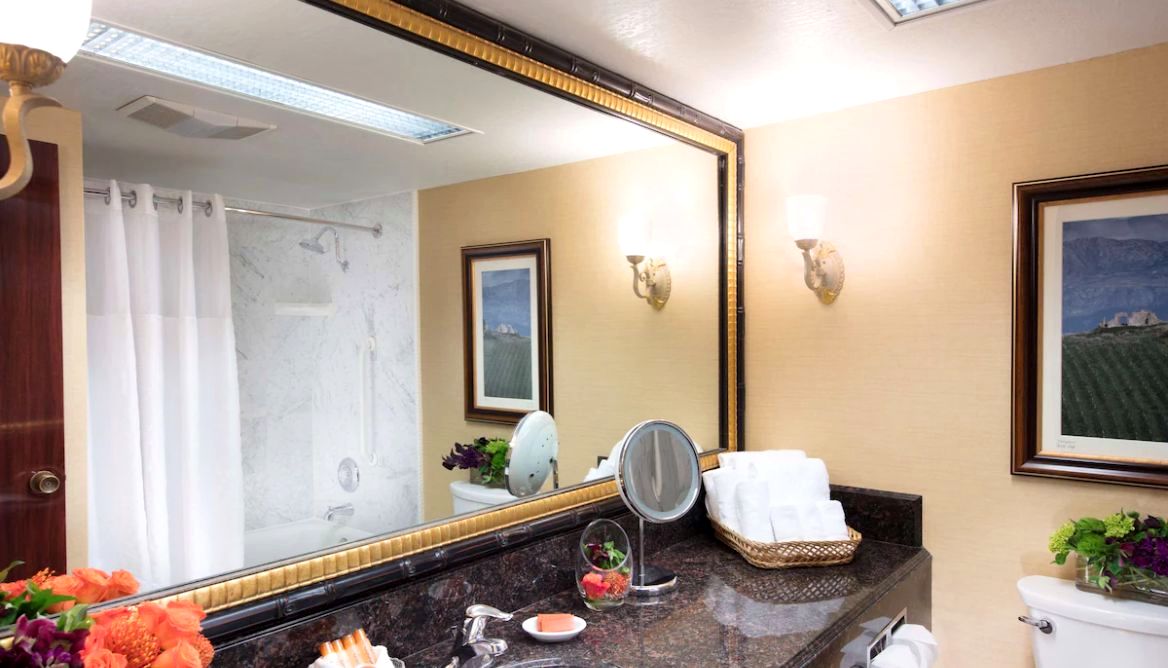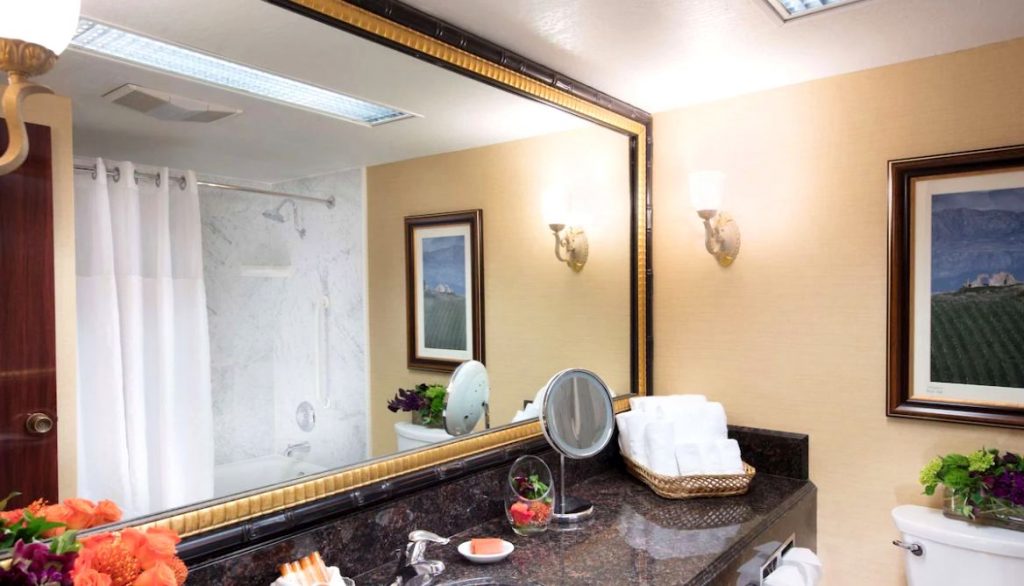 There is a vanity mirror that can enable you to self-care easily every morning. You can use the hairdryer in the bathroom to avoid the inconvenience of lugging one around.
The guest room has handmade furnishings, a writing desk where you can complete your work, and two telephones.
Dining
There are seven full-service restaurants and a selection of grab-and-go cafes and lounges. CHI delivers both original cocktails and Asian delicacies. In a classy setting, Bimini Steakhouse serves steaks and seafood.
You can also enjoy Italian food at Romanza in a setting featuring statues and columns reminiscent of the Old World. In addition, there are also casual options like a 24-hour cafe, seafood restaurant, and the Island Buffet.
Pool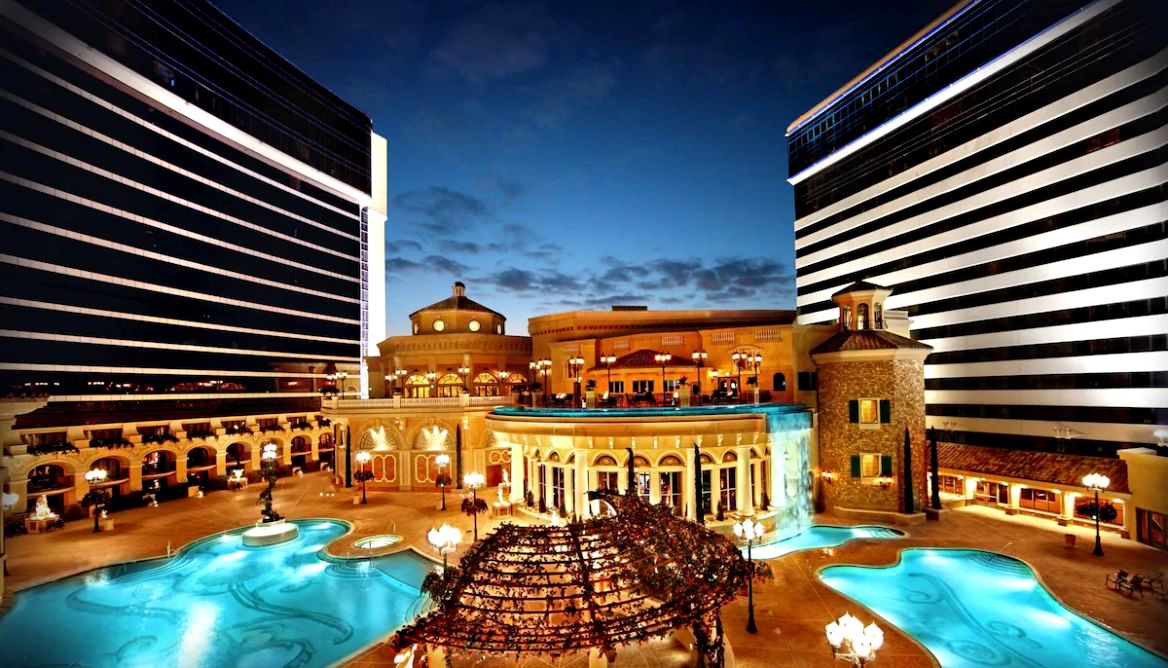 The two outdoor pools with geothermal heating feature waterfalls. On the puddle deck, there are also three whirlpools. In contrast, the upper deck pool is only available from 8 a.m. to 10 p.m.
During the summer, the lower deck puddle is open all time. Cabanas may hold up to nine people and are available for rental at a fair price.
Spa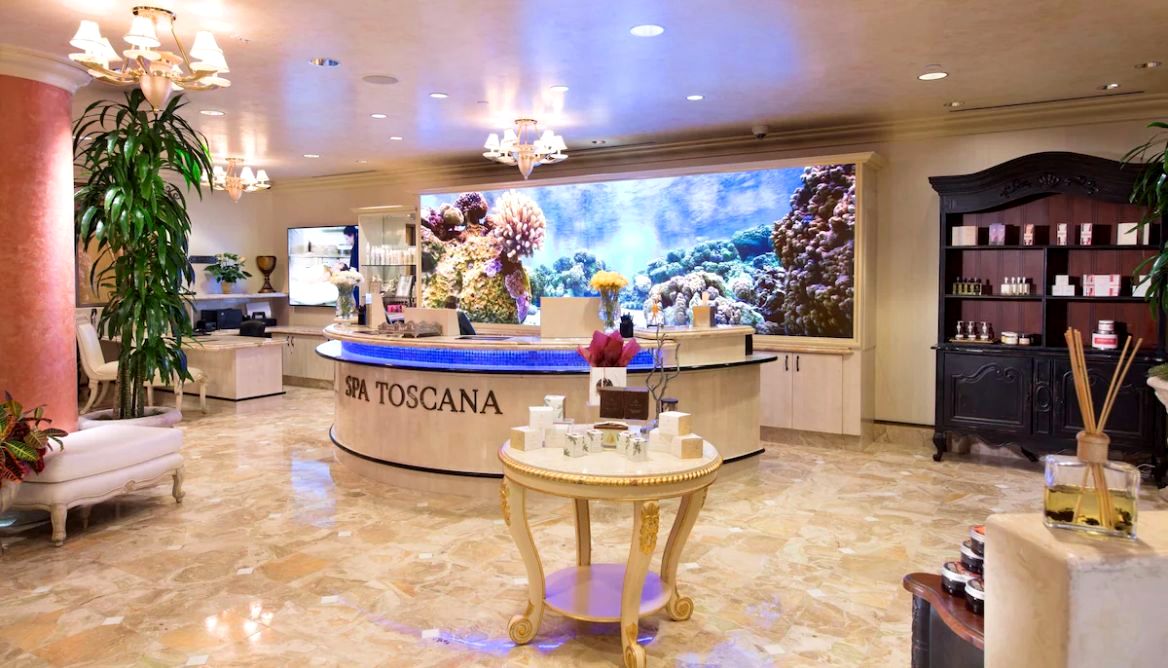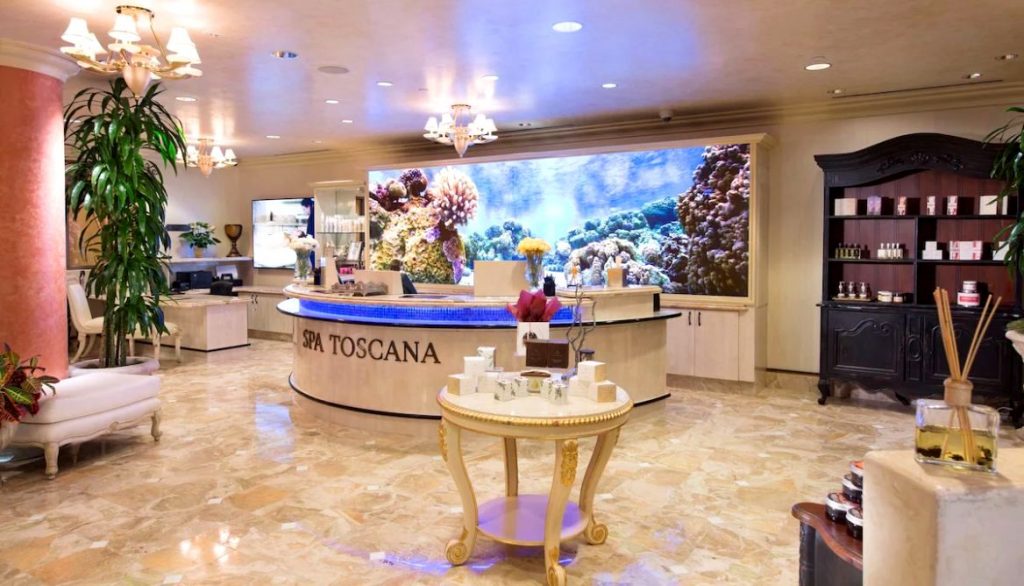 There is also a three-story spa Toscana, which contains 24 treatment rooms. A sundeck, a garden, and an indoor pool are also available. The spa also offers face services, and a sauna and steam room are also available.
Kids
Both towers have rooms, and high chairs are available for young children. Older kids can utilize the property's pools and Game Lab arcade.
Fitness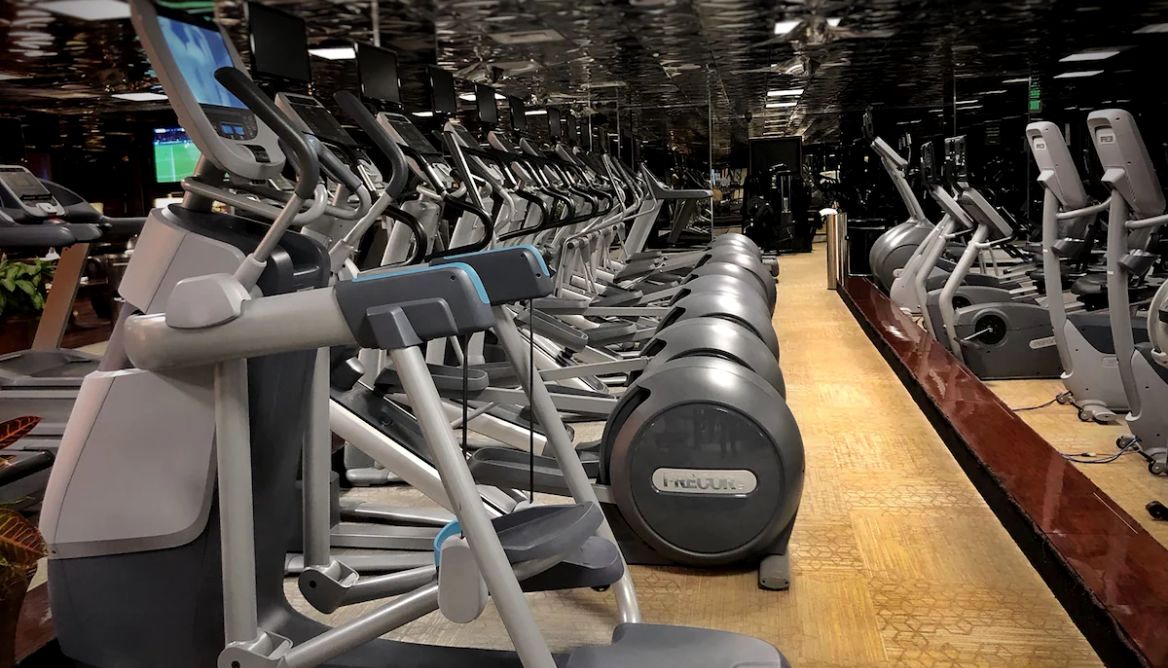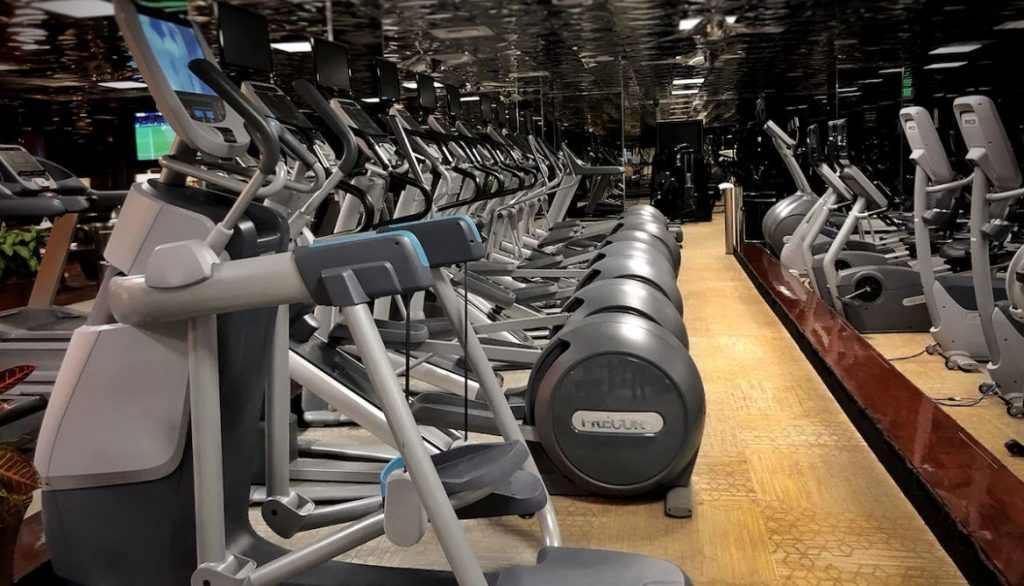 You can take advantage of exercise every day because of the fitness center. The fitness center contains weight training equipment, yoga mats, and cardio equipment.
The dressing facilities feature a sauna and eucalyptus steam for all genders like the Atlantis casino resort.
Business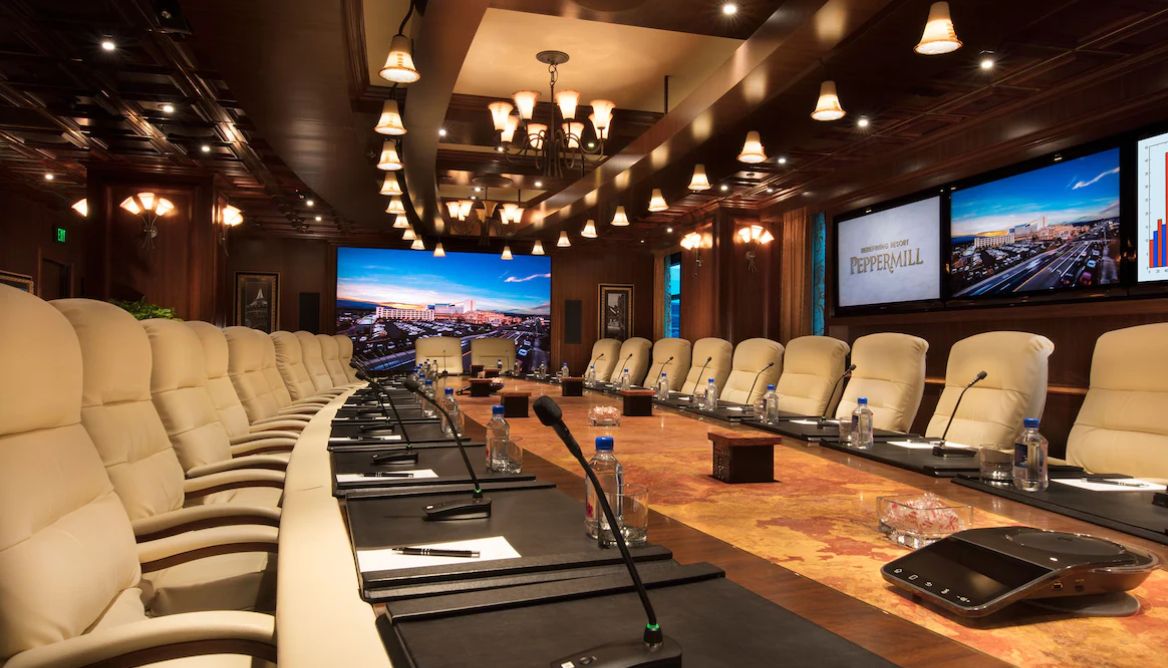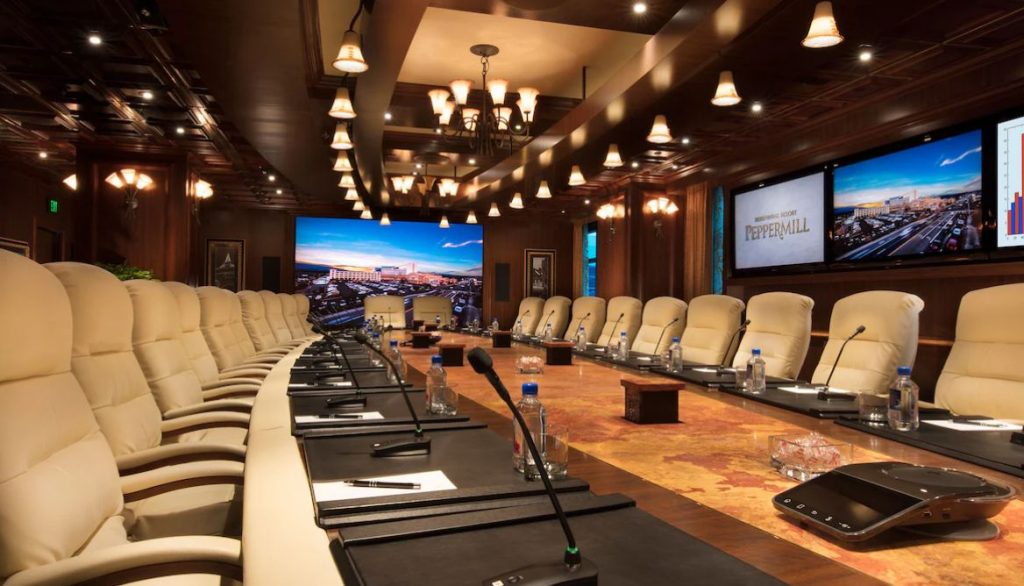 The resort's 106,000 square feet of meeting space makes it simple to host events for everything from a 7,000-person banquet to a small board meeting.
Workstations are available at the 24-hour business center, which is staffed from 9 a.m. to 4:30 p.m. It also provides copying, faxing, and shipping services.
Wedding
The hotels also accommodate weddings as there are also wedding planners available.
Que/ Line/ Booking Serial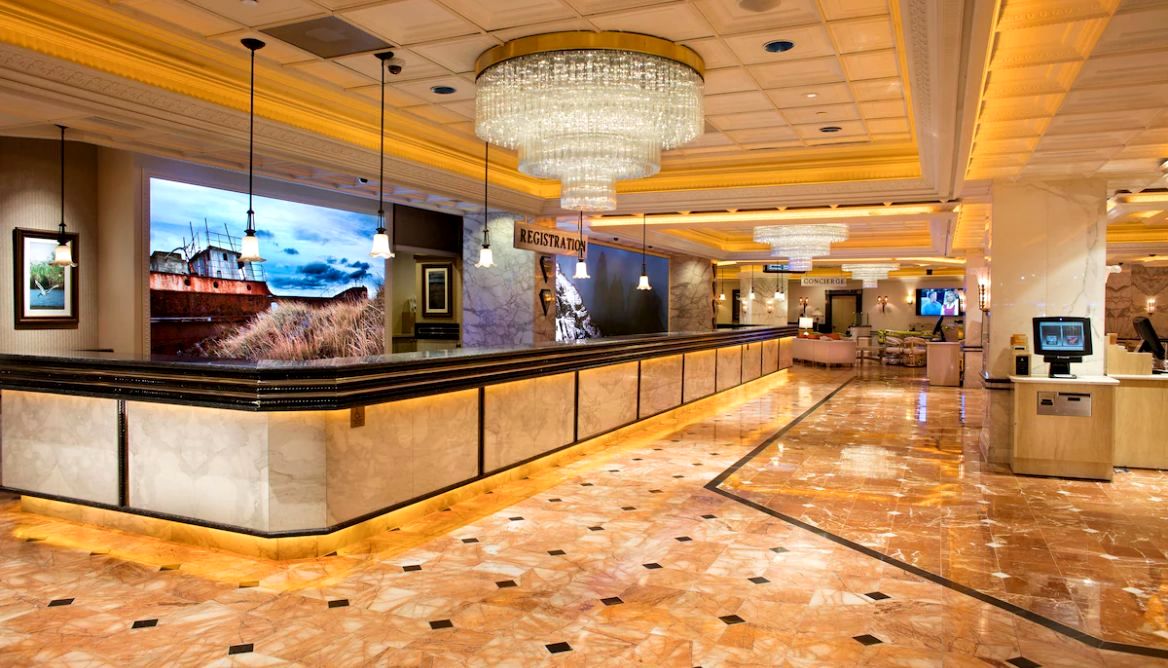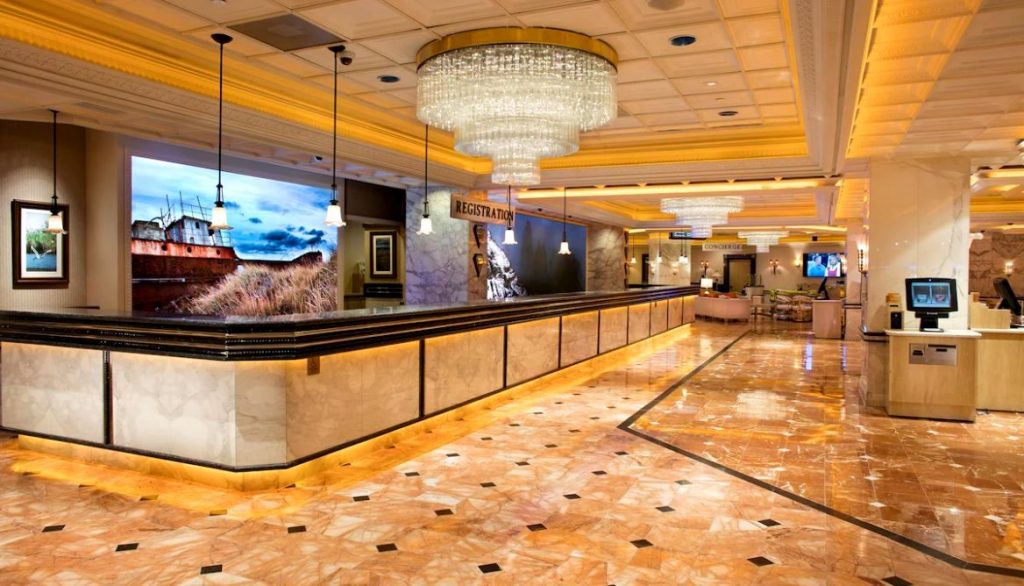 There isn't a huge line to enter the Tuscany and Peppermill suites. They'll tell you to swipe your credit card after you join. After swiping, a notification message will appear in less than half an hour.
Refund Policy
Both the Tuscany and Peppermill towers have similar cancellation policies. If you change your mind within 24 hours of making a reservation, you will pay no fees. However, for significant events and holidays, you must initiate a cancellation within 72 hours.
Available Cuisine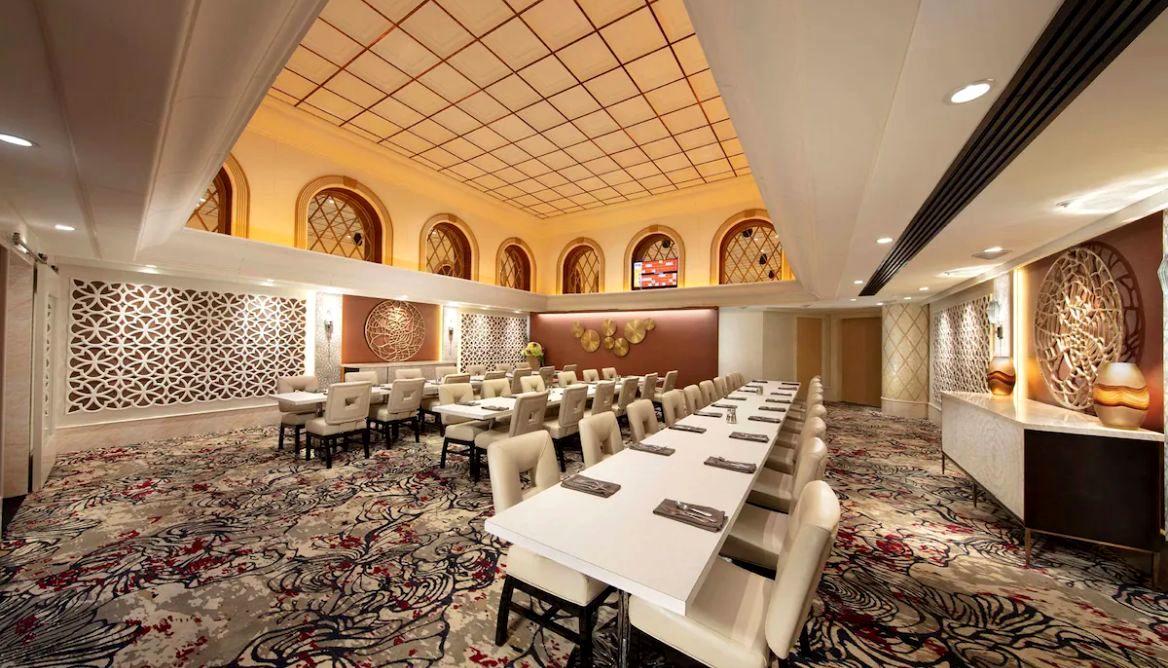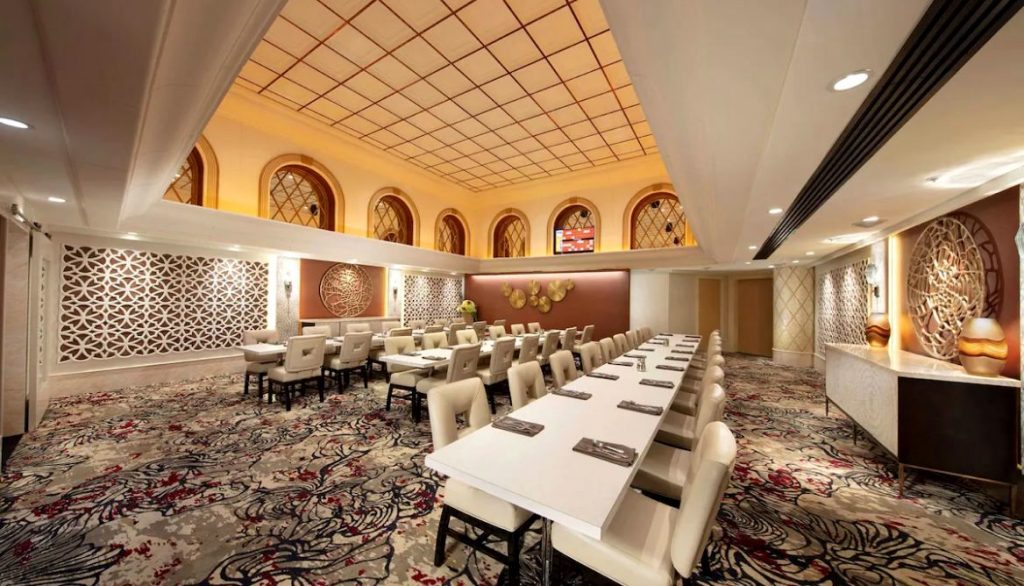 Both towers offer a fantastic variety of food. Let's take a look at each building below.
Peppermill Tower
In-room dining is available at the hotel. You may even order from any classic restaurant like the Atlantis casino resort. Near the suite, there are various restaurants and different cuisines for luxury or fine dining, and fast meals.
Tuscany Tower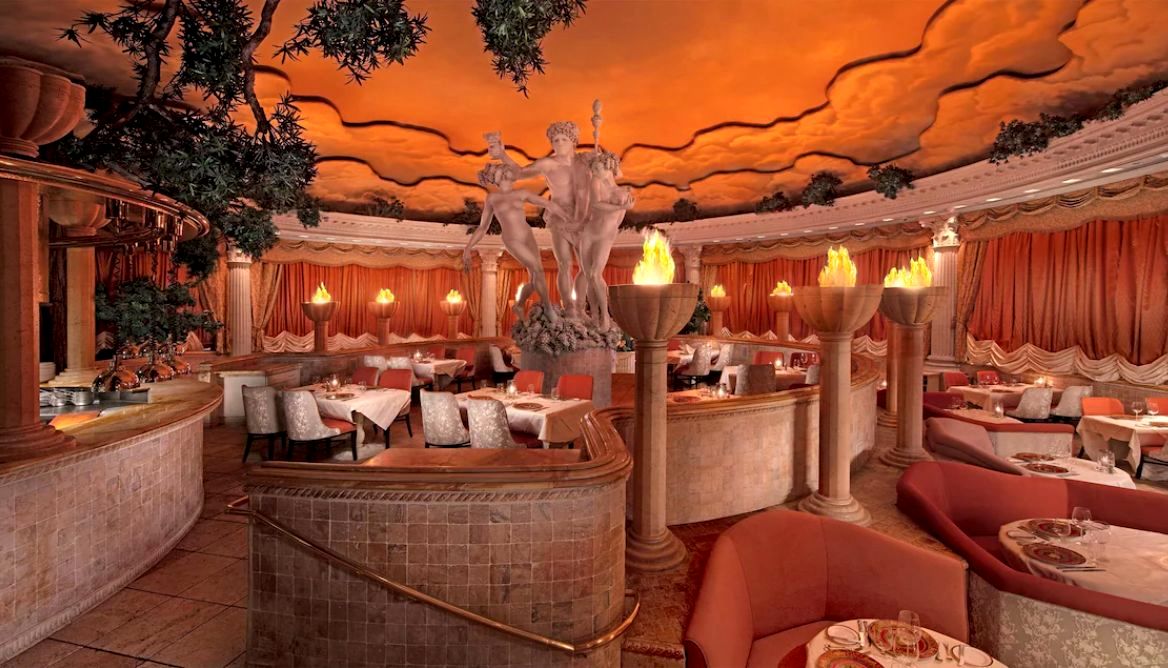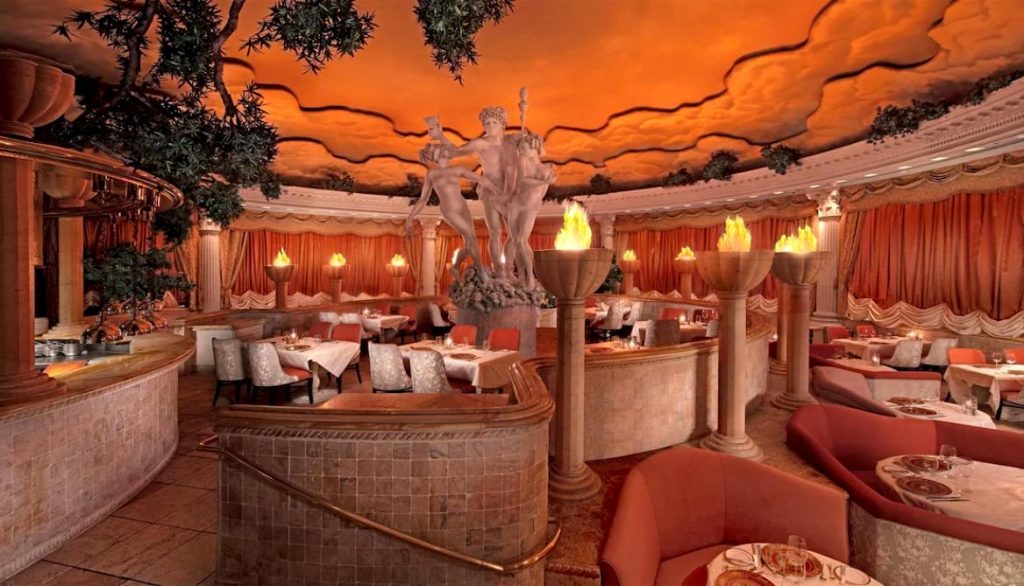 Four distinct flavors and cuisines are available at the hotel. There are Asian, American, Italian, and Mexican cuisines available.
The hotel offers both luxury dining options, and modest dining. You can enjoy yourself and use the hotel's bar and lounge. 24-hour room service is also an alternative if you don't want to leave the room.
The coffee shop also serves beverages, and the back bar serves craft drinks with Mexican influences.
Final Verdict
This arguing has a clear victor. The Tuscany hotel has more luxurious facilities. Therefore, it is an excellent choice if trendy amenities enhance your stay. However, both hotels will meet your needs in either case.
FAQ
How Many Towers Does Peppermill Reno Have?
Peppermill Reno has three towers with mosaic floors, gorgeous fountains, and other water features inspired by the magnificent Roman baths. In addition, the unique Caldarium in northern Nevada offers relaxation and features a sun terrace, indoor pool, and Secret Garden.
How Much Is The Peppermill Resort Spa Fee?
The resort fees per night are $45 per room. The cost includes access to the business center and computers.
How Big Is The Peppermill Casino?
The size of the casino resort is 82,000-square-foot. The casino resort features a fancy 9,900-square-foot fitness center, two stunning pools, three outdoor jetted tubs powered by geothermal energy, and a trendy boutique.
When Was The Peppermill In Reno Renovated?
The resort launched the renovations of its conference spaces in January 2022, which now have a more contemporary, upscale character. Hand-cut flower panels with a gold leaf overlay are one example of the improvements.
Why Is The Peppermill Famous?
Reno is famous for its extravagant beverages and award-winning cuisine. Still, the casino resort is well-known for serving as the setting for various movies and TV shows, including Casino, The Cotton Club, and CSI: Vegas.
Are Drinks Free At Peppermill Reno?
Yes, free beverages and snacks are accessible on all Spa floors, in addition to Room Service on the fourth-floor Caldarium, which can serve food and drinks upon request.
Conclusion
The tower nearest to the casino is the Peppermill tower. Therefore, consider the Tuscany tower if you want to travel with your family. Both towers also have business centers, with meetings and convention rooms, pools fitness, and SPA.
Which of the towers, peppermill tower or Tuscany tower, did you choose? Please share with us in the comments below.