Happy Wayfarer is reader-supported. When you buy through links on our site, we may earn an affiliate commission.
Connecting flights can be quite stressful, leaving you questioning whether is a 45-minute layover too short. Layovers are essential to consider before booking a flight, as they can impact your overall journey.
So, let's discover whether a 45-minute airplane stoppage is long or short enough, and the tips for stress-free connections!
What is a Short Layover?
In simple terms, a short layover refers to a brief amount of time between connecting flights. While it can be thrilling for experienced travelers seeking efficiency, it is nerve-wracking for others.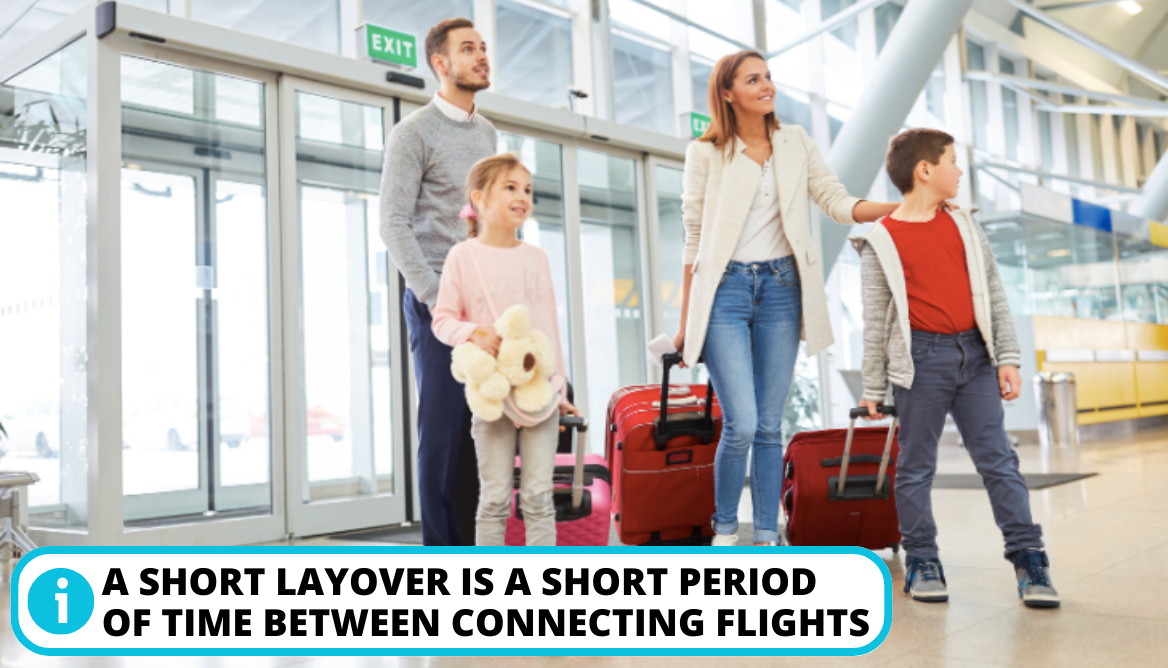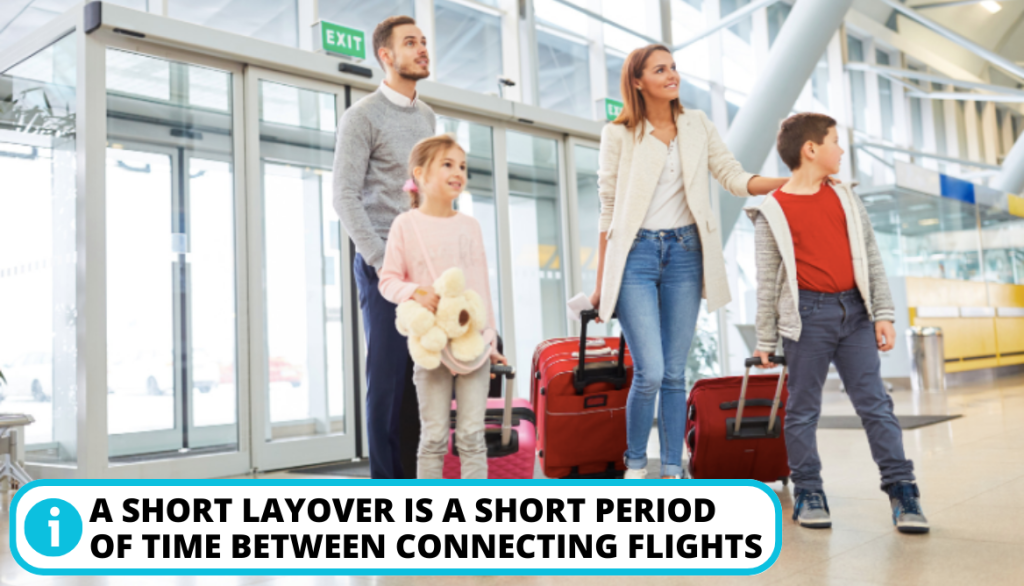 You'll be amongst the latter if you are unfamiliar with the airport or have a tight schedule. It's important to be ready for the preceding short layover challenges.
Note: To have stress-free travel you should properly plan your trip.
Is a 45-Minute Layover Too Short?
If this is your first time traveling with a 45-minute layover, you're probably concerned that it's a very short span for connecting flight. However, let's examine whether this is actually the case. Reflecting on whether it is little or enough depends on the following factors:
Airport's size;
Is this a domestic flight or an international flight;
The efficiency of the airline in question;
The distance between your connecting gates.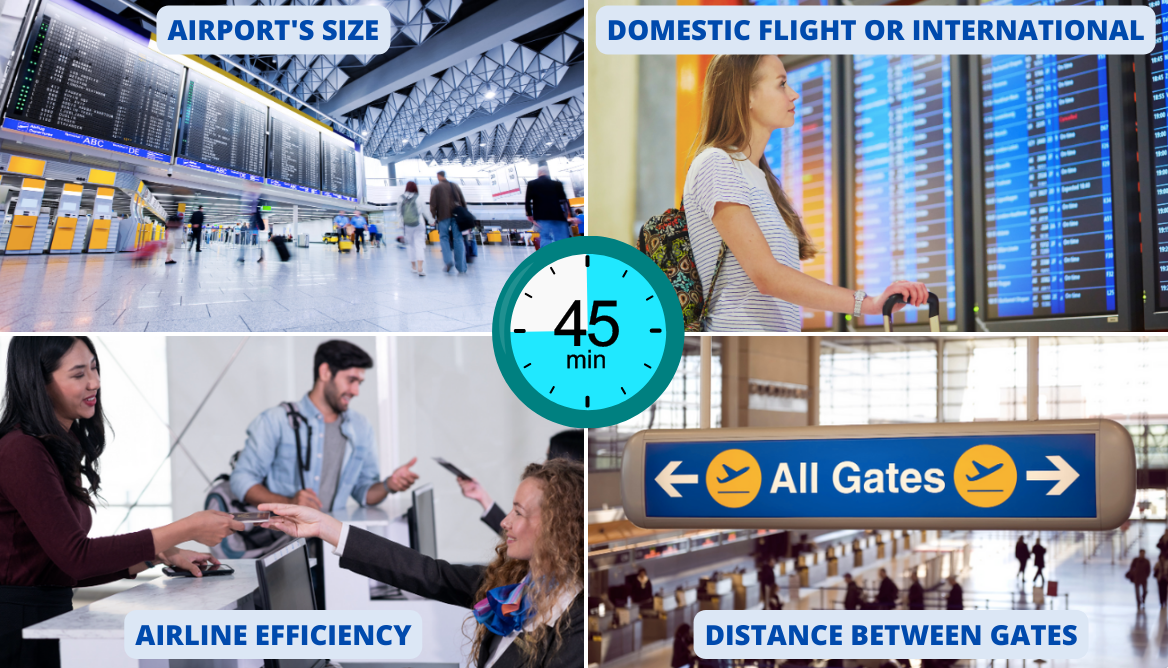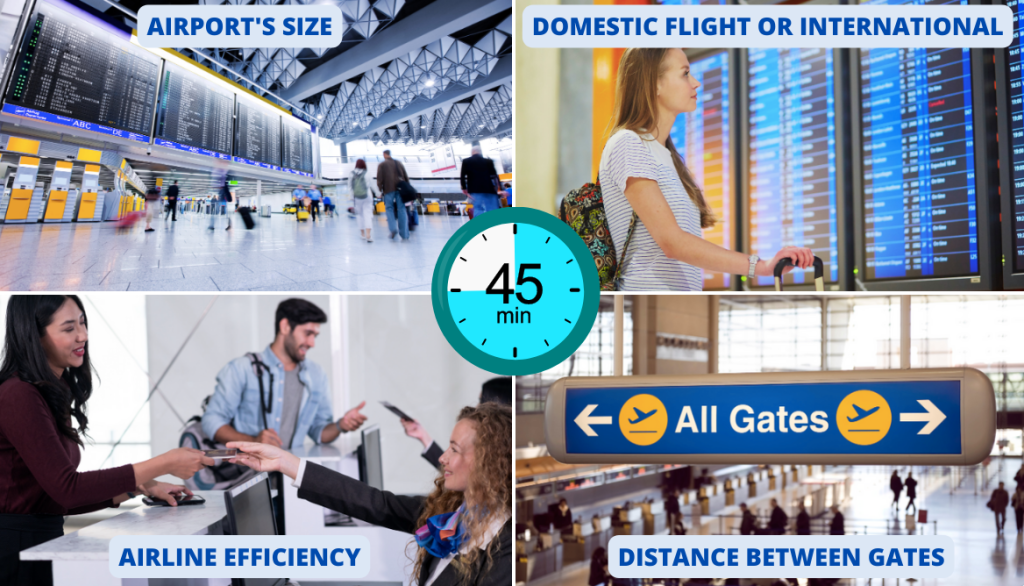 If you're wondering, the minimum layover time is divided into the following times for different flights:
30 minutes-domestic flights;
60 minutes-international flights.
Therefore, a 45-minute layover in most cases is enough if you have domestic travel, and it is not for international.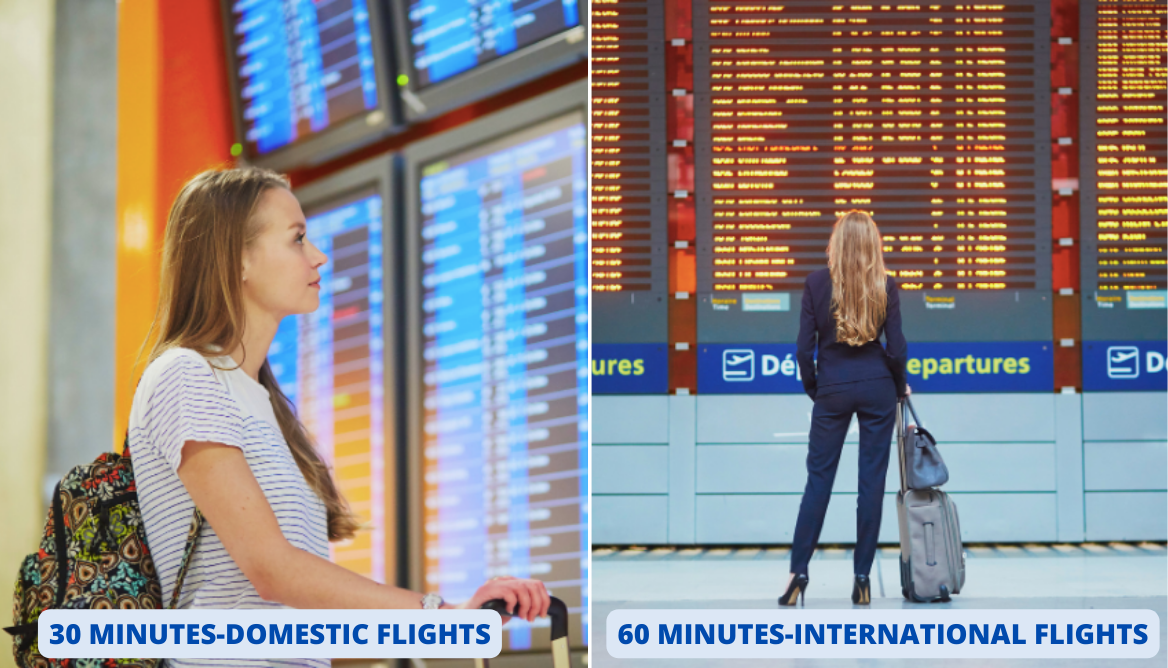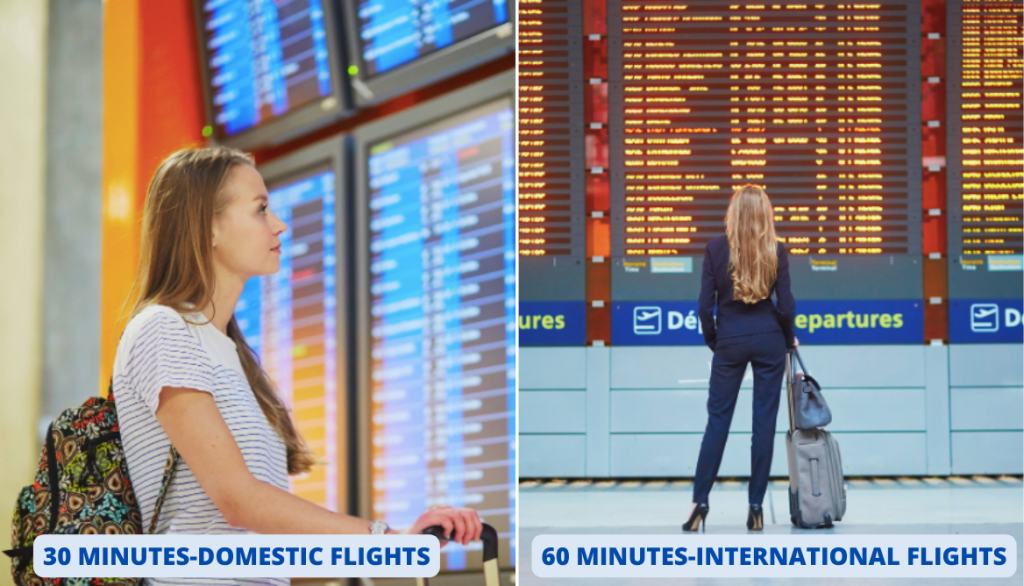 Important! It is advisable to research the rules of specific airlines and flights before making a decision.
Recommended Layover Period for Different Connecting Flights
As I mentioned, there are varying time allocations for domestic or international flights. Having highlighted the specific duration earlier, we'll look at how it compares to our topic's focus (45 minutes).
Nonetheless, the times are quite fit for the allocated activities, and here is everything you need to know: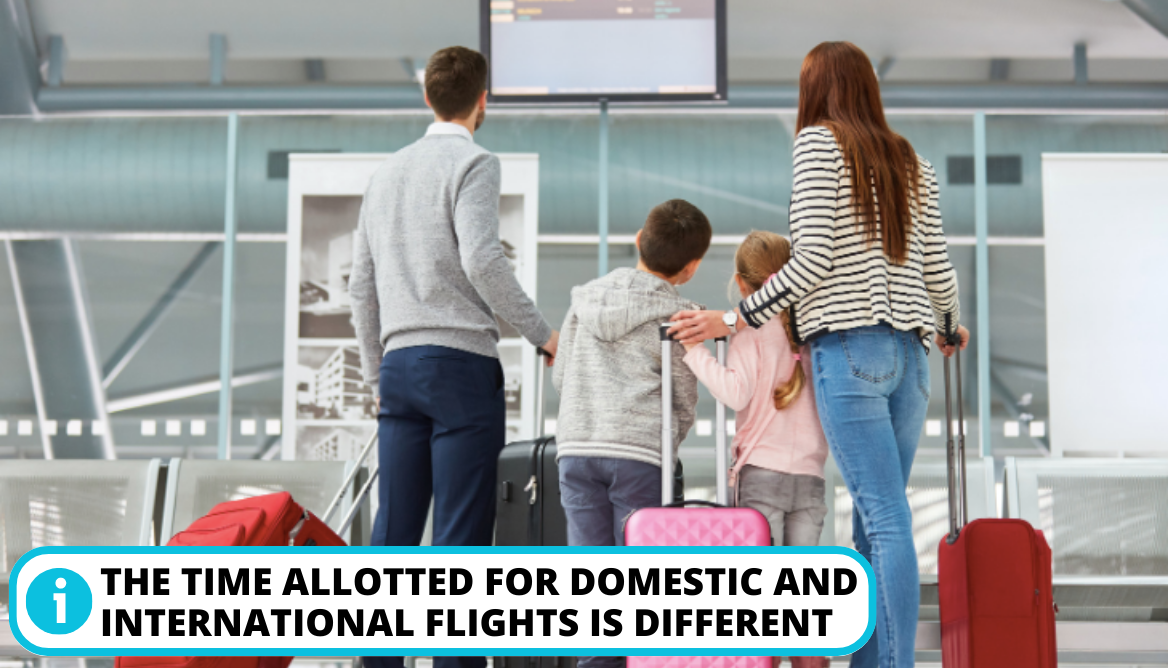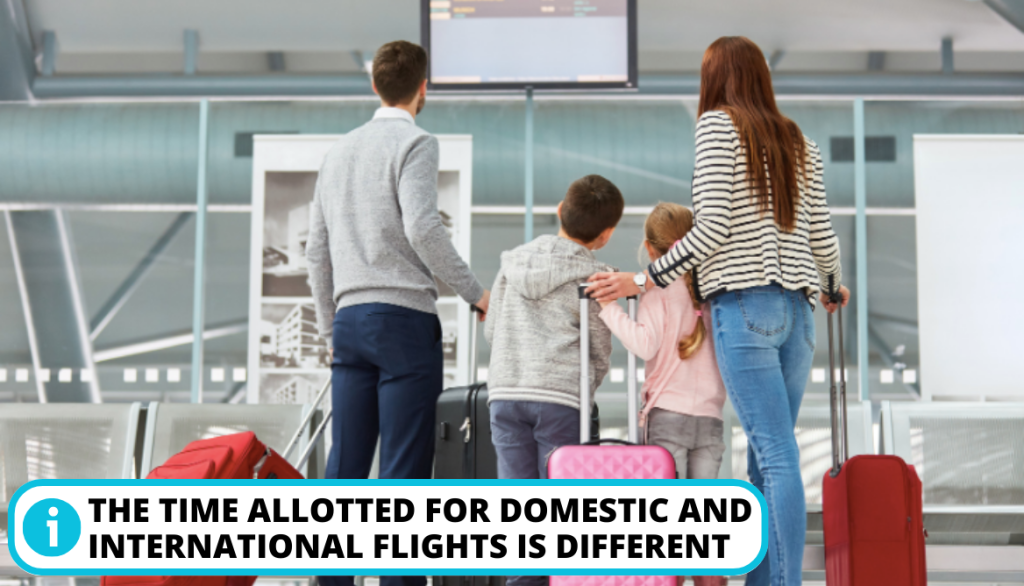 1. Layover Time for a Domestic Flight
For flights within the same country, a layover of 45 minutes can work if:
The airport is not too large.
The connecting gates are relatively close together.
However, this important to leave room for delays or unexpected circumstances. So a layover of one hour is relatively safe for most domestic trips. It strikes a balance between efficiency and comfort.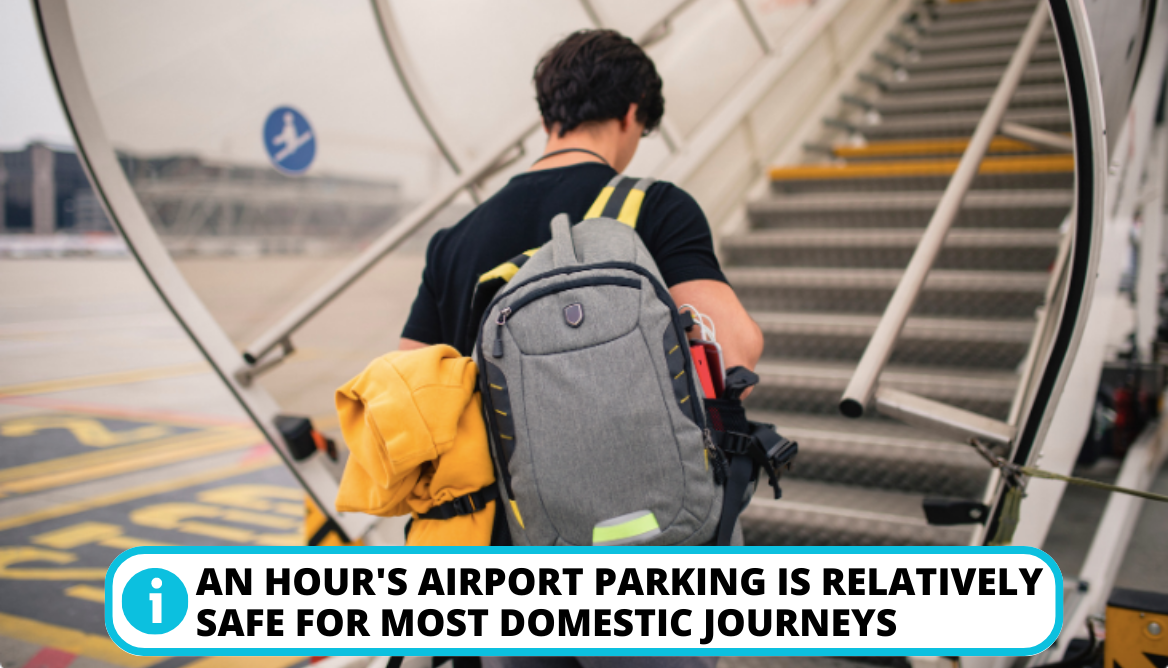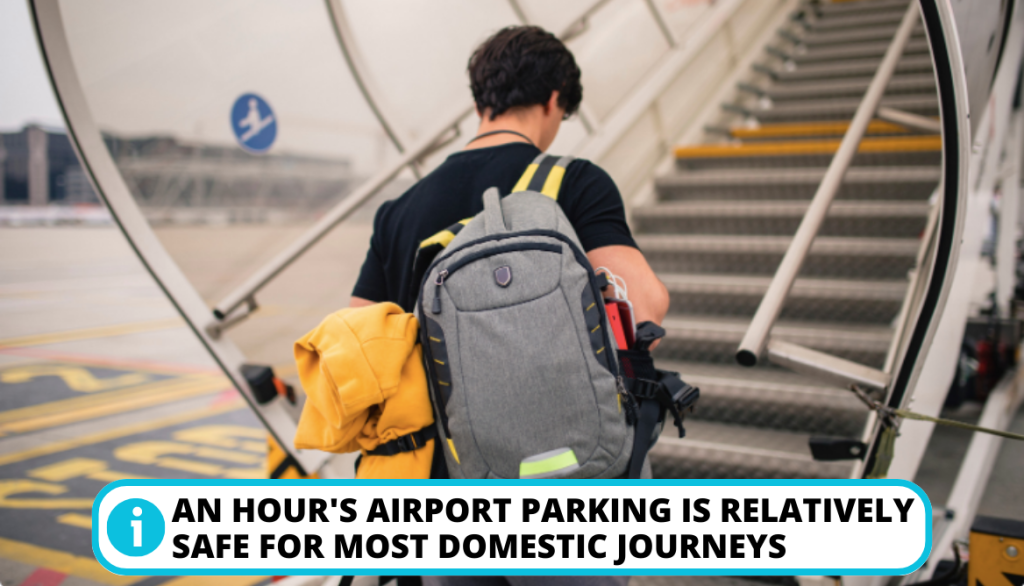 Airport authorities get enough time to do the following:
Fuel the plane.
Check and board more passengers.
Switch the passengers to another airplane (if necessary).
Flight attendants also get a breather.
Meanwhile, 1 hour is also enough for you to do the following:
Get a chance to stretch your legs.
Grab a quick bite at the airport's outlets.
Buy some accessories, like something to read during the remainder of your flight.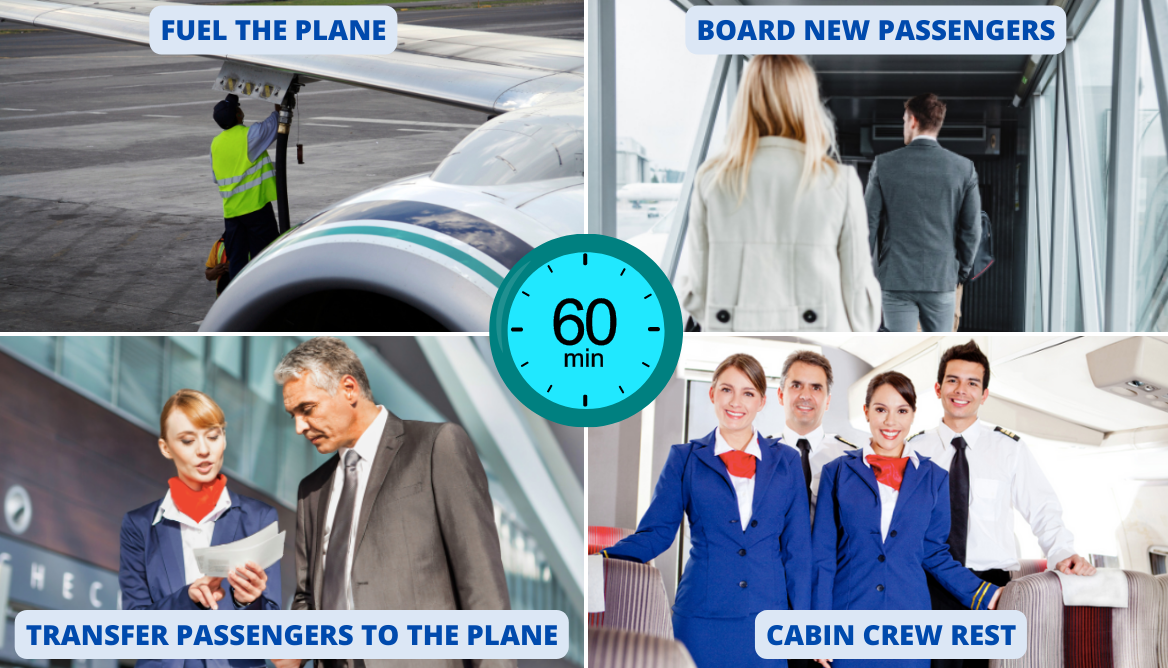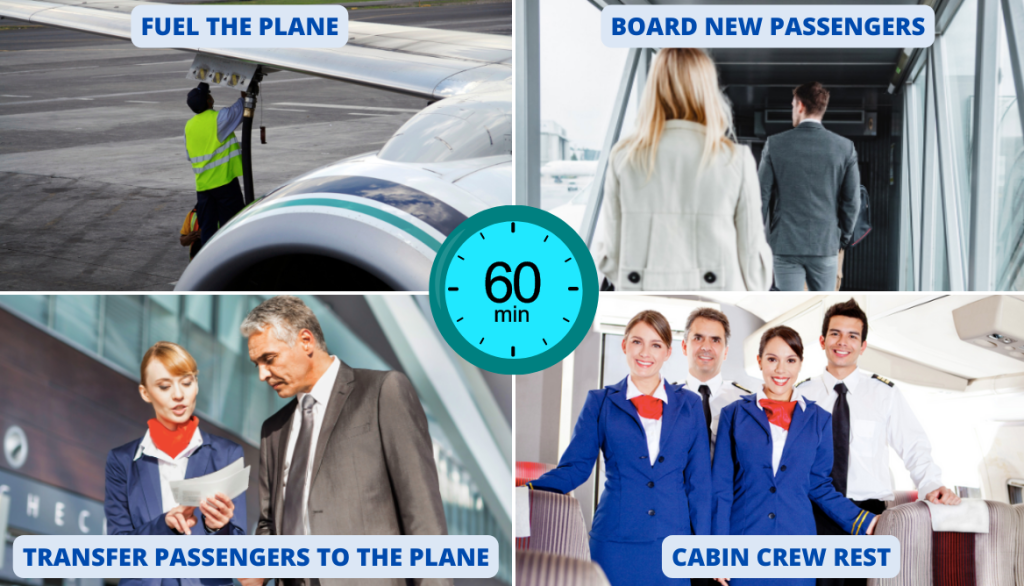 However, what happens if the airport is massive or experiences frequent delays? This way a layover of 90 minutes might be more appropriate to ensure a stress-free transfer. I advise you to take advantage of this additional time if you plan to navigate through a sprawling airport.
2. Recommended Times For an International Flight
International flights often involve larger airports and more extensive security checkpoints. A 60-90-min layover is good enough to execute the following activities:
Enough time to collect your luggage.
You'll be able to go through customs smoothly.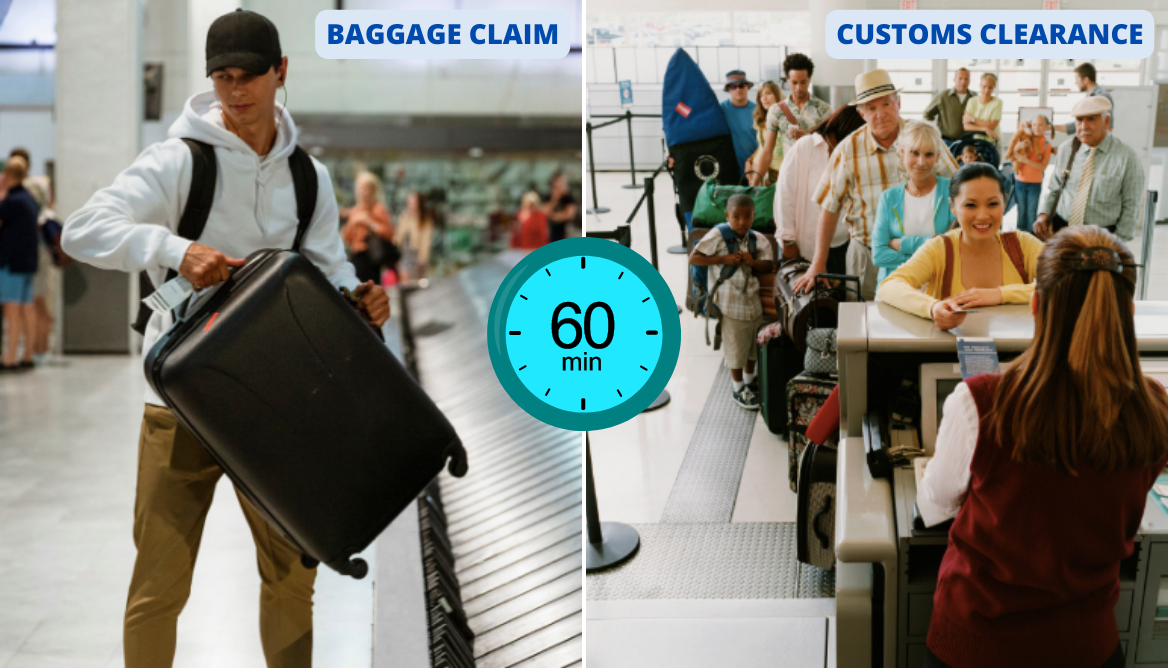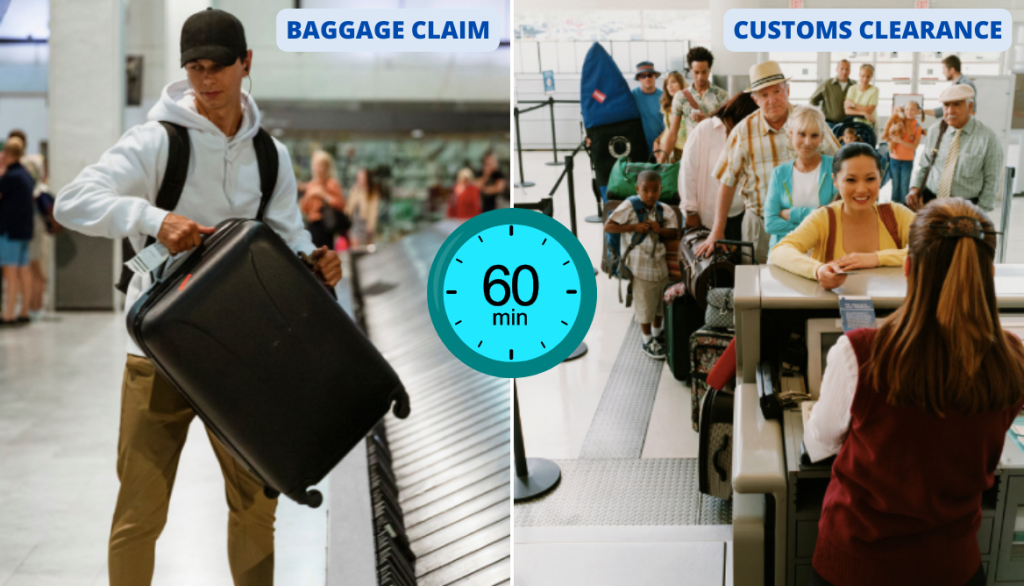 But considering international travel's complex dynamics and stages, the airport's efficiency in the immigration processes will play a significant role in the total layover period.
To ensure everything goes smoothly, you'll need up to 120 minutes (2 hours) or more to avoid any rushed situations or missed connections.
A more extended layover also provides an opportunity to rest or explore the airport's areas.
What to Do If You Think Your Layover is Too Short for Connecting Flight
If it's your first flight especially, 45 minutes can be a very tight connection, causing some panic if met with such slight inconvenience. This is so as some international flight short layover activities/dynamics can be more demanding, especially when:
You spend more time in the customs and immigration check-ins.
When switching to the next flight, limit the time you can take a break in the airport.
When the arrival and departure gates are busy.
I have compiled some tips every flier can use during a layover. Let's check them out!
1. Switch to the Next Flight: With the Same Airline
You should book a second flight with the same airline if possible, especially when there's a change in times for your itinerary. You'll have more freedom to prepare, allowing for a longer layover and reducing the stress of rushing between flights.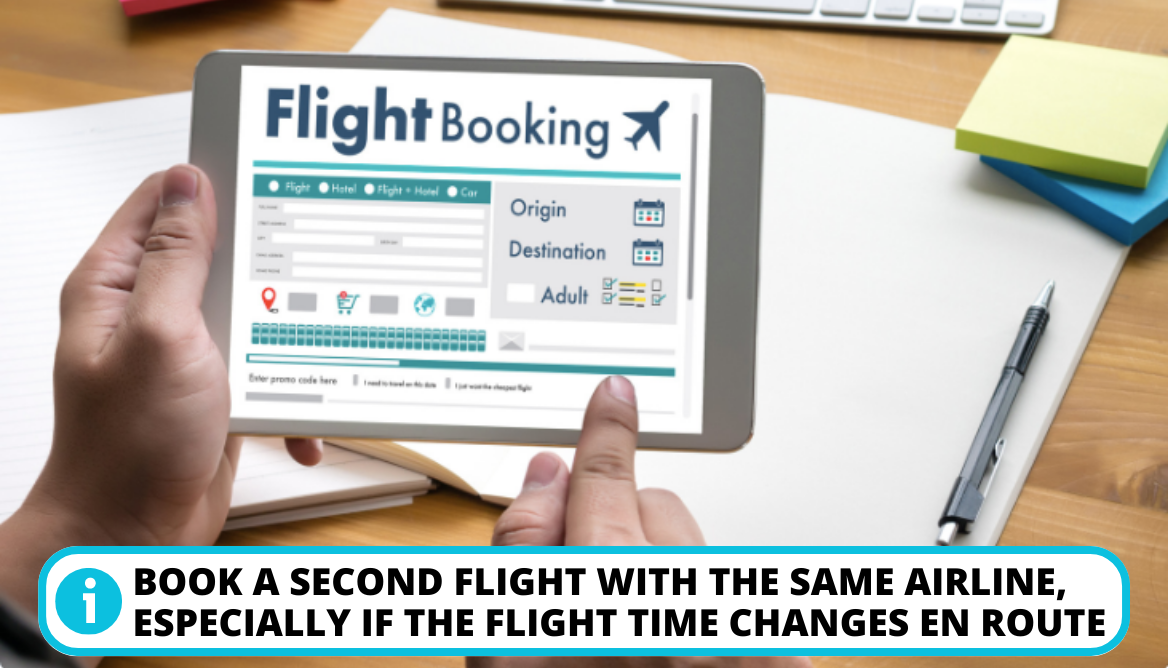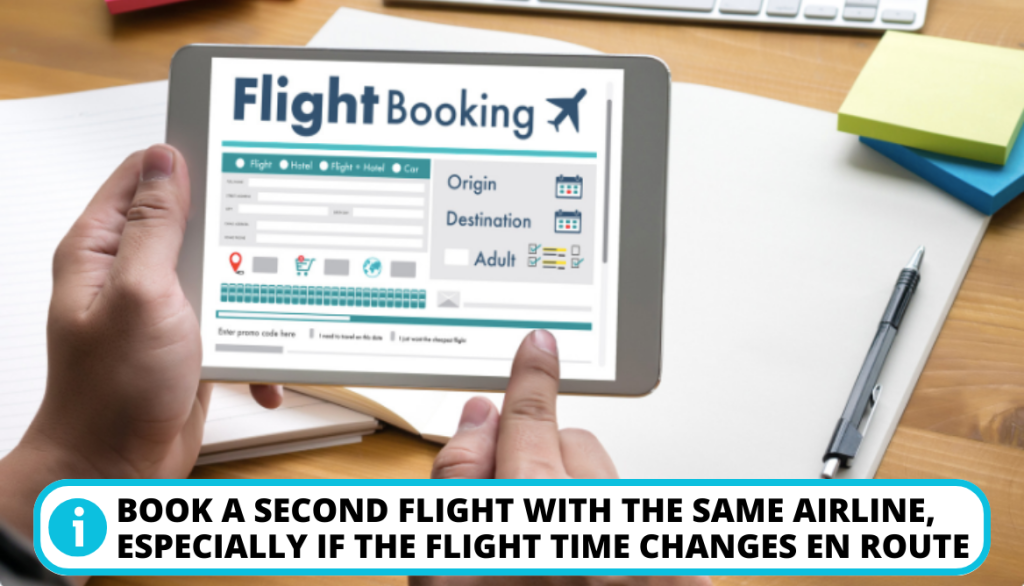 Many airlines offer options to modify your booking, although it might come with additional fees.
You can contact their support lines and enquire about the requirements and fees.
If you'll be delayed for a few minutes, you can contact relevant attendants to know if there's a layover extension.
2. Change Your Plane Seat
Were you unhappy with your seating position before the connecting airport, or did/do you want to get closer to the exit? You can opt for a seat closer to the front of the plane to expedite your exit upon landing:
It potentially gives you a head start for your short layover.
This is particularly helpful for large airports with multiple terminals.
Changing the seat is also an option before the new passengers board the plane.
You should, however, note that the change of seats depends on your boarding group, be careful not to switch to upper or vice versa. You'll be able to avoid inconveniences with the flight attendants and fellow passengers.
3. Pack Up Your Carry-On
If this is your first flight, you should note that some luggage components might cause an issue at the security checkpoint. An easily accessible carry-on bag will make retrieving and packing things needed during a layover easy, therefore:
Minimize your in-flight essentials to reduce the time spent gathering your belongings during disembarkation.
Streamlining your carry-on can save you precious minutes during your layover.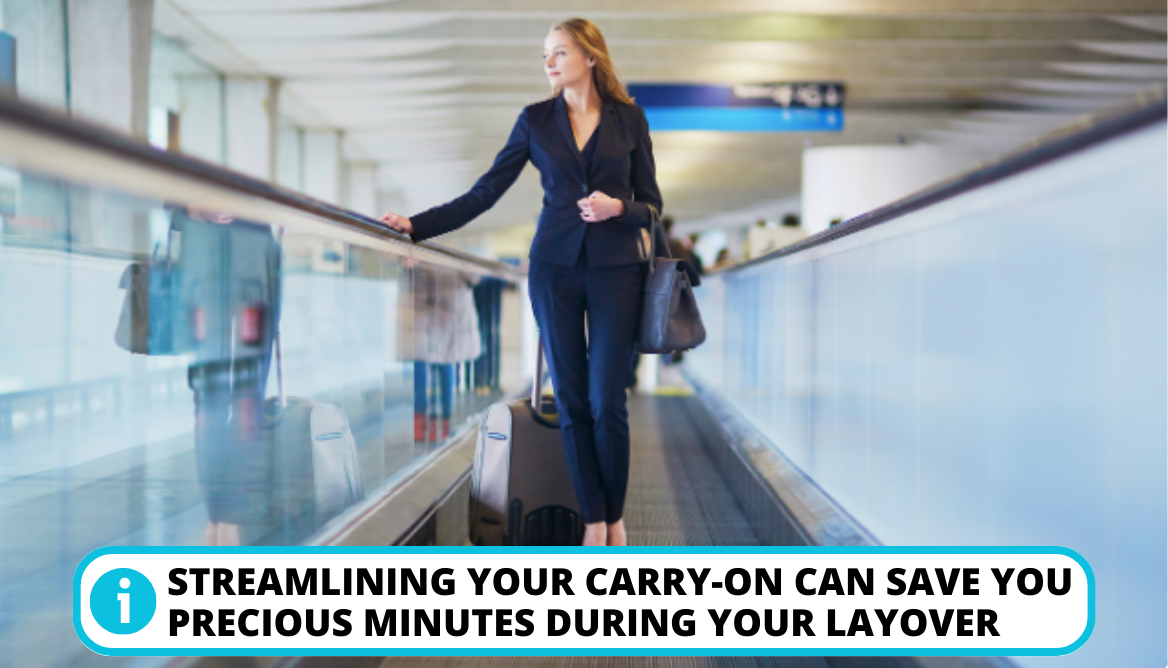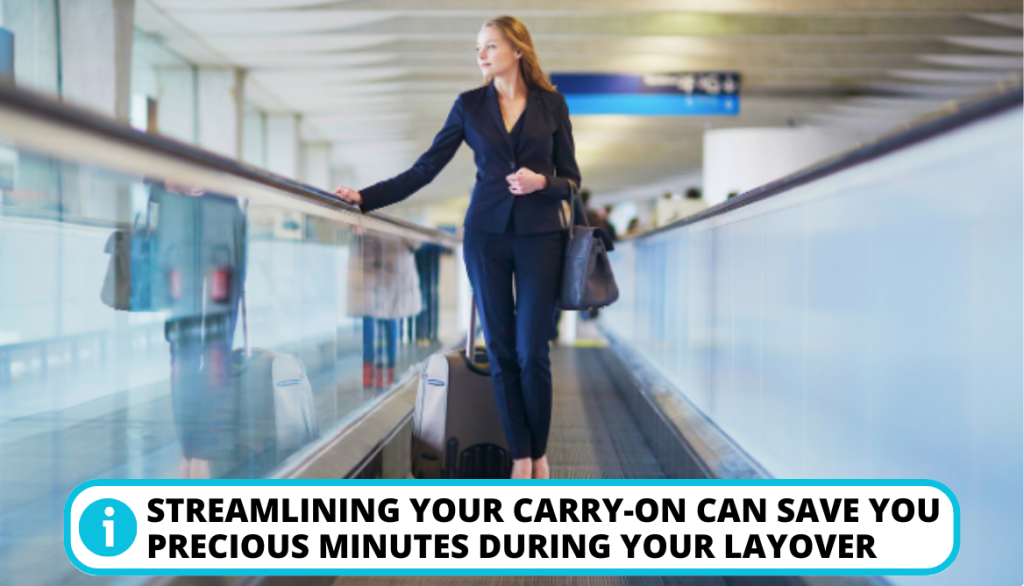 4. Bring a Carry-On Only
Still, regarding carry-ons, perhaps you should avoid bringing in checked baggage if you can. This will save you time, especially when the layover is less than an hour or just taking a short domestic flight.
You will get to enjoy some of these conveniences:
Going ahead of other passengers using the same terminal as your exit is faster.
Conveniently work with the schedule of an earlier flight.
You won't have to worry about your checked baggage making it to the next flight on time.
5. Enquire for Your Connecting Departure Gate
You can confirm with airport attendants the location of your next gate in the final destination, thus having a clear direction once you disembark. This might have saved you in advance from feeling lost or confused.
Typically, they'll announce which gate to use, though you can always confirm when there's an airport delay in activities.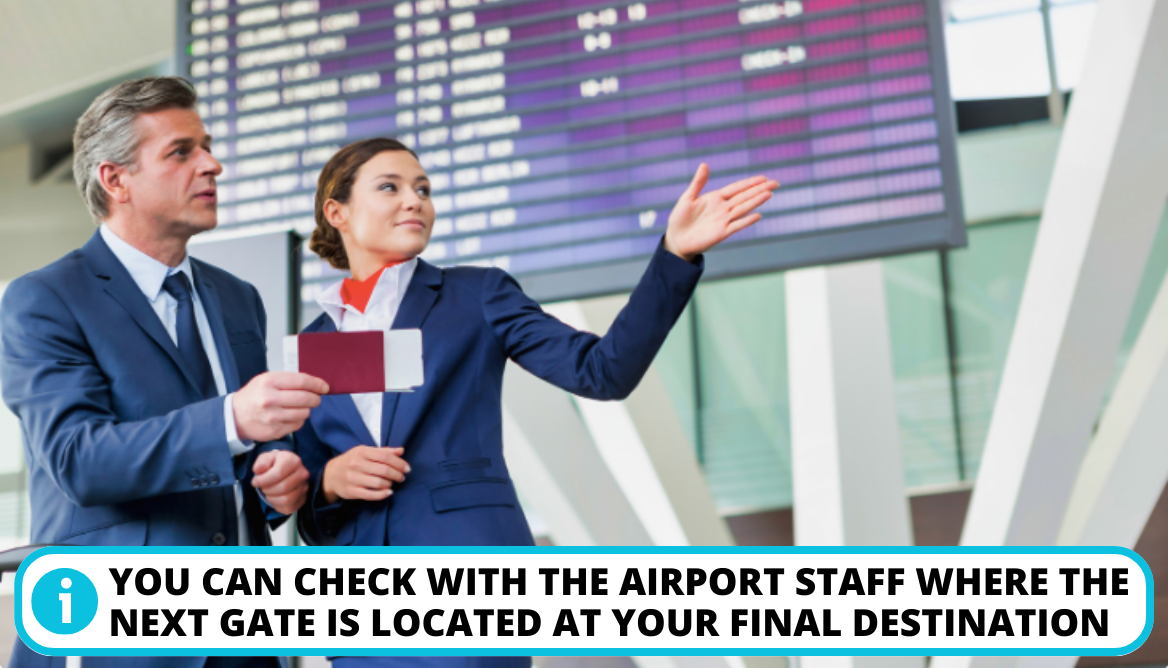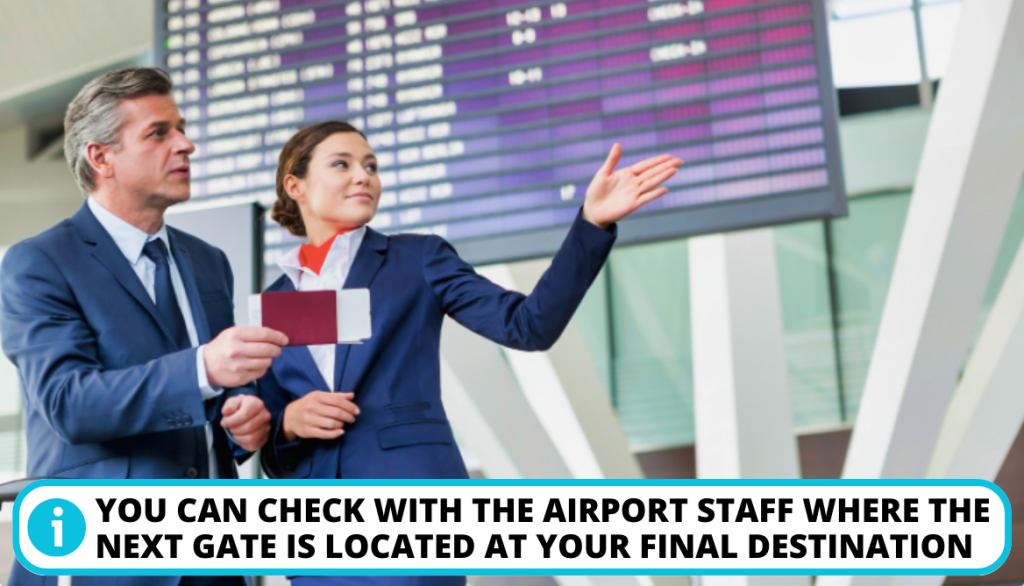 6. Utilize the Airport Map
Familiarize yourself with the airport terminal map before landing, making navigating to your arrival gate easier.
For instance: Many big entities like Charlotte Douglas International Airport have interactive maps available online or through their apps, thus enabling you to change terminals easily.
7. Avoid Unnecessary Stops in a Major Airport
Yes, you might have met a long-time friend at the same airport, though he/she can unintentionally lead to an extended layover. Therefore, avoid unnecessary stops like (especially when the layover is a bit tight):
Duty-free shopping.
Long restroom breaks.
Extended chats with family or friends when on the same airline.
I understand it can be tempting to indulge in airport amenities, though staying focused on your connection is essential during a short layover.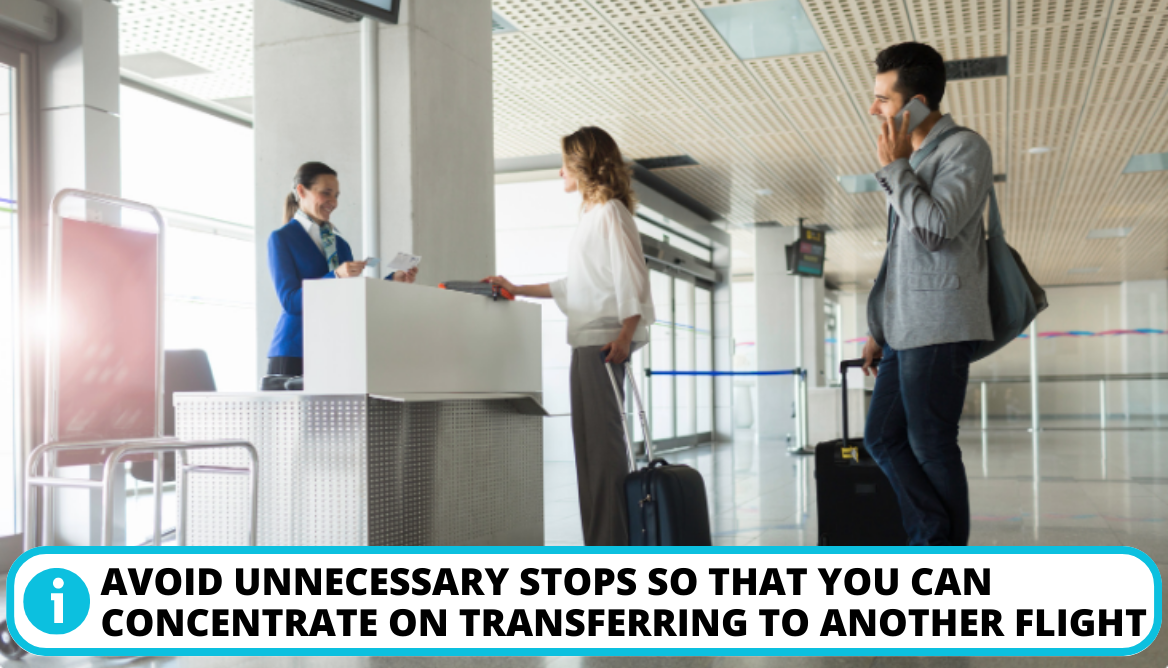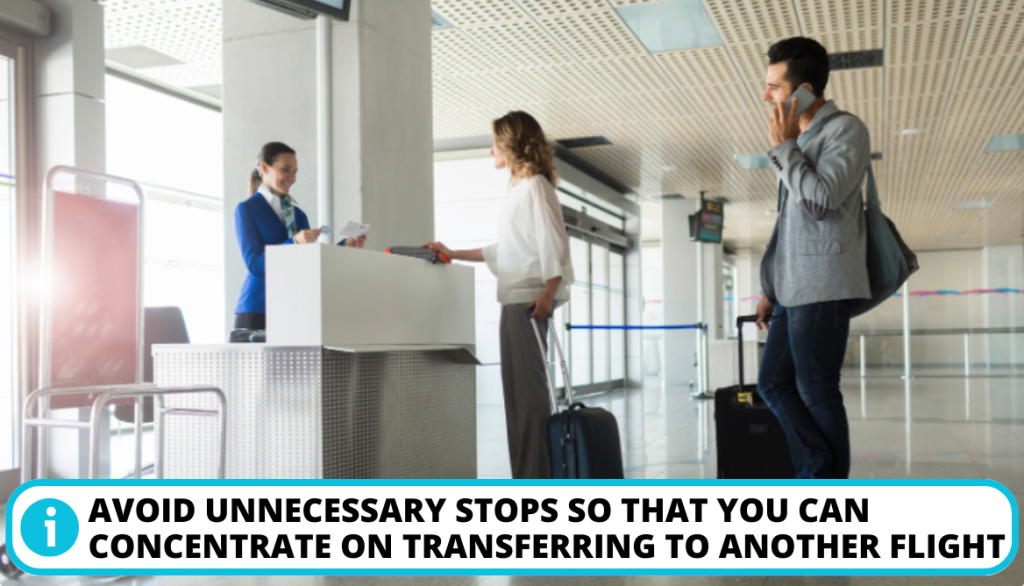 8. Wear Comfortable Shoes
Getting comfortable and easy-to-wear shoes is one last thing to save you some precious time during short connections. They will come in handy when:
You need to queue for the long lines.
Have to speed up your walk between gates.
Additionally, large versions like Toronto Airport and Charlotte Airport have significant distances between gates, where comfortable shoes can make a difference.
FAQ
What is the Shortest Safe Layover Time? 
The shortest safe layover time is typically around 30 minutes for domestic flights and 60 minutes for international flights.
What Happens if the Layover Is Too Short? 
Short layovers might make you miss your connecting flight, especially if there are any delays during the first leg of your journey. In these cases, American Airlines will usually assist you in rebooking your flights, but it can cause significant disruptions to your travel plans and money lost.
What is the Minimum Flight Layover Time? 
The minimum layover time is usually 30 minutes for domestic flights and 60 minutes or more than an hour for international traveling.
What is a Bad Layover Time? 
A bad or short layover time is less them 30 minutes for domestic flights, and less than 60 for international travel. It leaves you with little movement time between flights, causing stress and potential missed connections.
Conclusion
A 45-minute layover is quite an adequate amount of time for domestic travel. However, if you are planning an international trip, it is prudent to ensure that the layover is at least 60 minutes. But it's also worth considering unforeseen delays that may occur when planning your connection.
Always adhere to the airline's rules and don't hesitate to ask for help from flight attendants if necessary. Remember that the key to a successful layover is preparation, time management, and a positive attitude even in the face of difficulties.
What was the shortest layover time you had? How did you get through the journey? Share with us in the comments section.