Happy Wayfarer is reader-supported. When you buy through links on our site, we may earn an affiliate commission.
Is 1-hour layover enough time at Amsterdam airport? If this is your first time traveling this route, you might be excited that you will not have enough time. But there's no need to worry! I can reassure you that this is enough. Why? Let's dive into the details and find out to dispel all your doubts and worries!
Is 1 Hour Layover Enough Time in Amsterdam Airport
Amsterdam Airport, also known as Schiphol Airport, is the leading international airport in the Netherlands. It is located nine kilometers southwest of Amsterdam.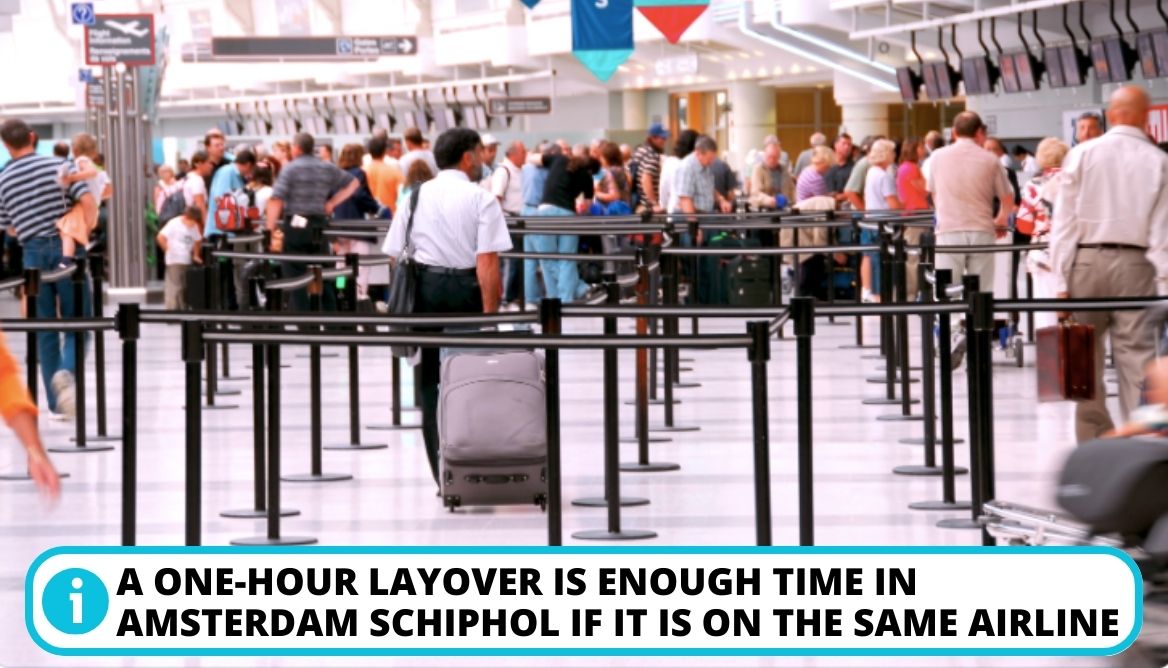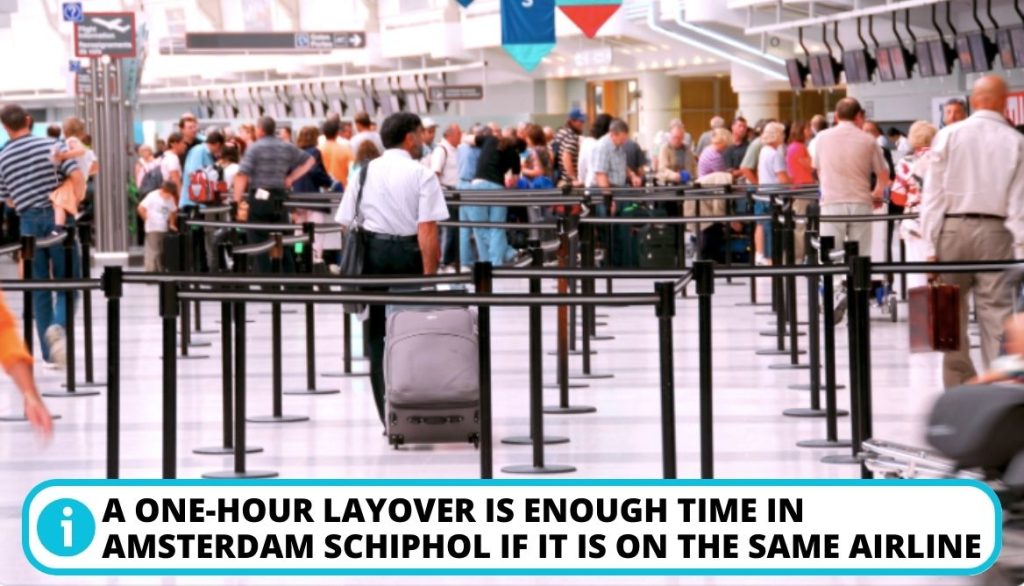 A one-hour layover is enough time in Amsterdam Schiphol if it is on the same airline. However, there are several things you must adhere to for you to utilize an hour layover:
Don't overpack; travel with carry-on only.
Make sure your checked luggage is booked up to the final destination.
Don't collect your luggage during your layover.
For direct flight and transit passengers, normalize spending your layover within the airport.
If you have a tight connection, talk with the agent when you check in and let them beware of it.
Request your flight attendant to give you the boarding pass for the next flight before you land to reduce the time you would have spent picking up your boarding pass at the transfer desk.
When booking a seat on a KLM flight, choose a seat near the front of the aircraft on your inbound flight to save time since you will be the first off craft once you arrive.
Pack up your carry-on bag immediately when the first plane starts to descend. This means by the time the plane lands, and you will be ready to go out.
4 Reasons Why Short Layovers in Amsterdam Airport Are Okay
Although the majority of travelers find it risky to get their connecting flight and fear Air France may cancel their flight for a short layover time once they delay getting their next flight, several reasons will make them agree that a short layover at Amsterdam Schiphol airportis okay, lets loo t them below:
1. Airport terminal building
Schiphol Airport terminal building is designed so that, if there is no security checkup to reach your connecting flight gate, 20 minutes are enough to move from one end of the airport to the other. Additionally, there are moving walkways that save passengers time while moving from the long terminal airport to the departure gate.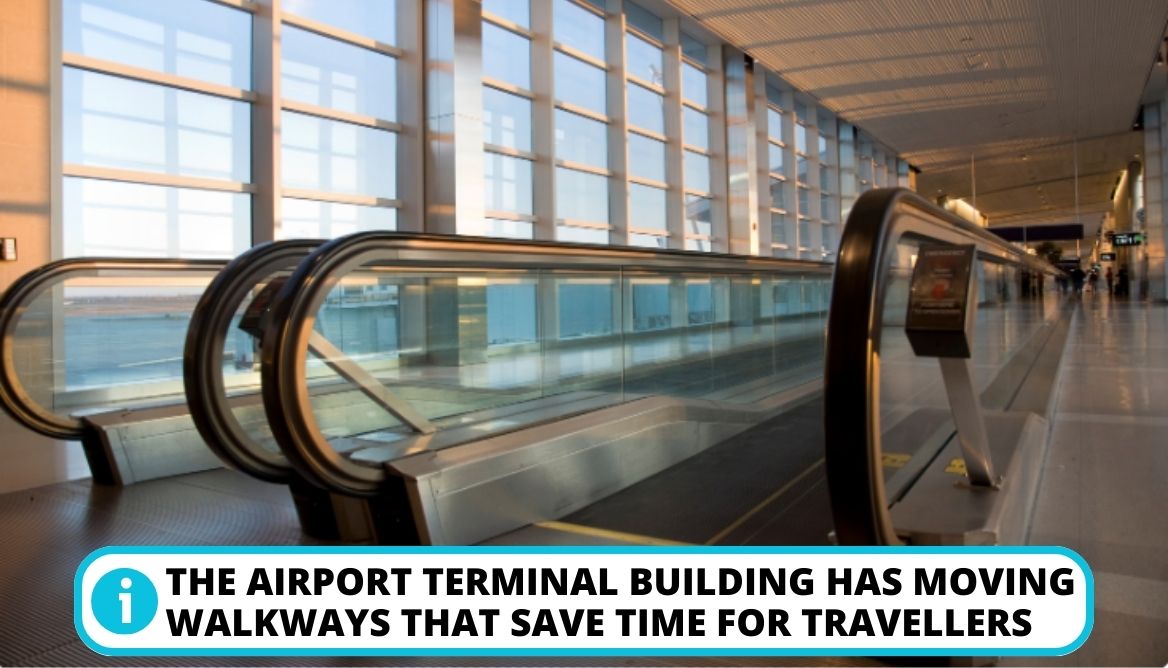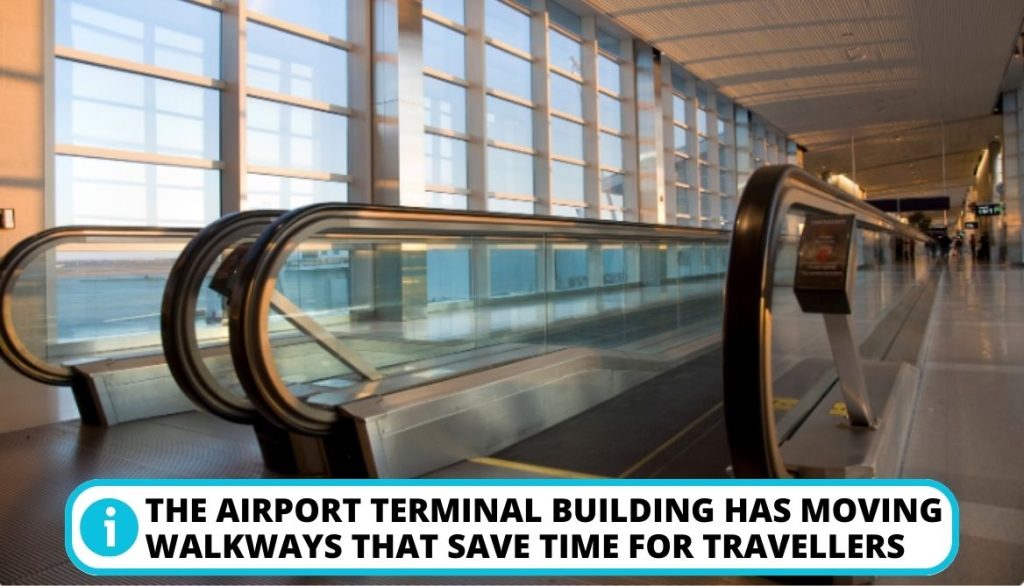 2. Proximity of the airport to the city center
The airport's proximity to the city allows passengers to explore Amsterdam's highlights, such as walking through an intricate network of canal cruises and bridges that wind through the city's centuries-old gabled townhouses.
3. Availability of shops and restaurant
Amsterdam Airport Schiphol is home to countless shops, restaurants, and bars. Travelers can pick less expensive items, enjoy local cuisine, and enjoy their favorite drinks on short layovers within the airport terminal without running to get their connecting or inbound flights.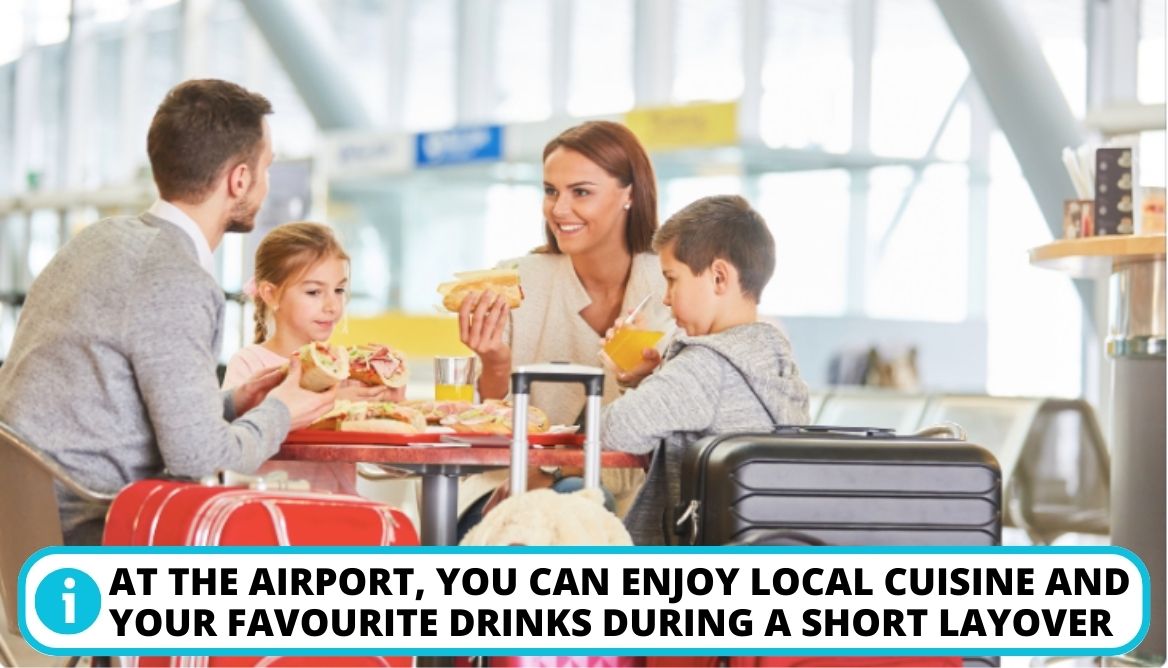 4. No passport control
Schiphol Airporthas developed a short connection pass unit for passengers with a short layover and transfer to avoid unexpected delays on the arriving flight. A lot of time is spent at the transfer desk through passport control.
What is the Minimum Layover Time Needed for Connecting Flights?
The timeframe required for your layover in gettingconnecting flights will depend on your final destination. Usually, the airport is separated into two distinct zones: the Schengen and the non-Schengen.
Let's discuss these two zones in detail:
1. Connecting to Schengen Flights
In Amsterdam Schiphol Airport, the minimum time for layovers from one Schengen flight to another is about 40 minutes.
This layover is known to be possible since travelers don't need to go through a security checkup.
However, passengers must go through passport control, not security, if it involves a connection from the US to a Schengen destination. For this reason, 40 minutes will be enough to complete the process.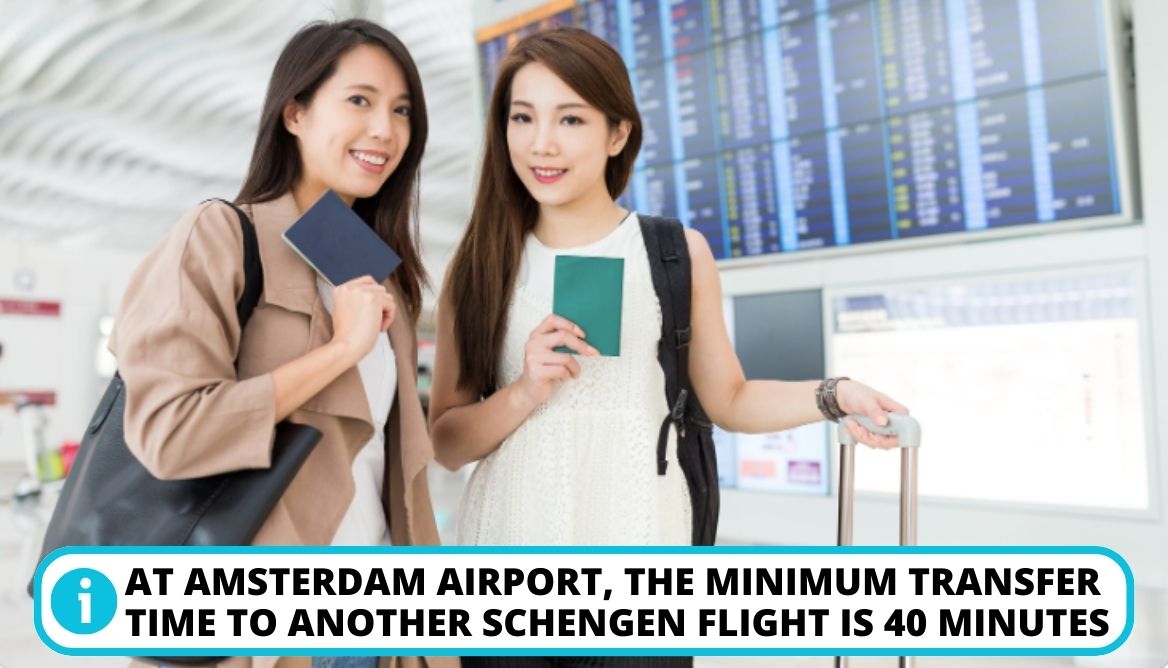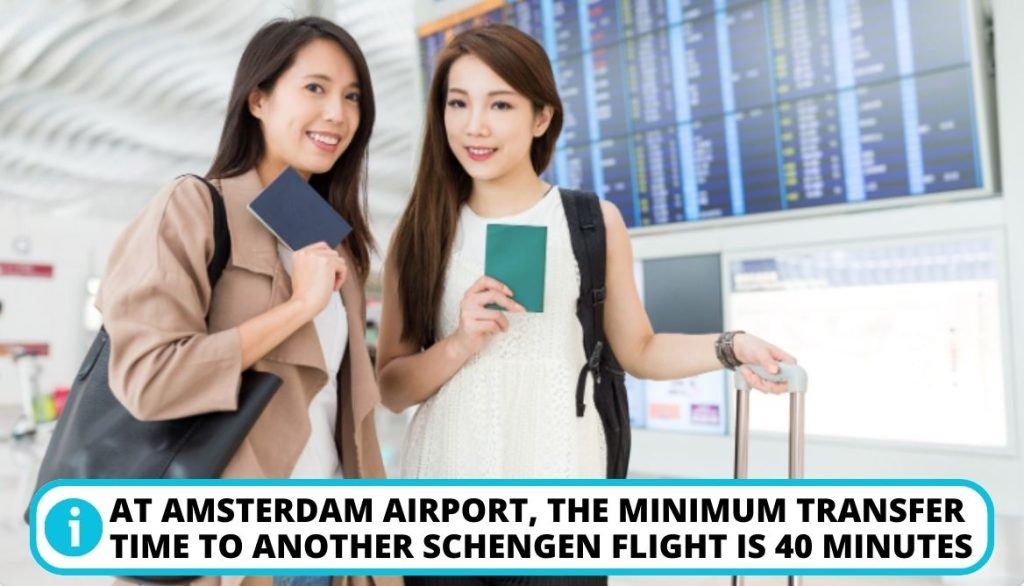 Note: Furthermore, your checked baggage will only be transferred to the next flight if labeled for the final destination.
2. Connecting to Non-Schengen Flights
The minimum flight time for layovers from a non-Schengen Flight to another non-Schengen flight is at most 45 minutes:
Just like connecting Schengen flights, this type of layover does not require passport control and a security check.
Travelers must undergo a security checkup for an international flight zone to a non-Schengen country.
Also, you don't need to go through immigration customs from non-Schengen to non-Schengen flights.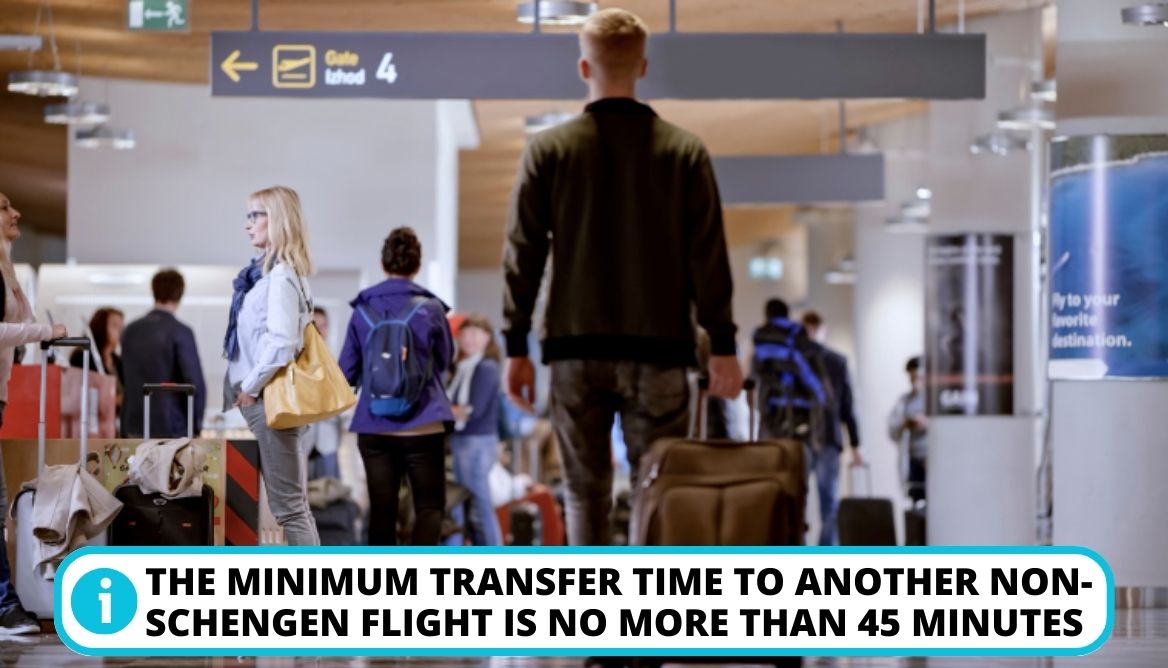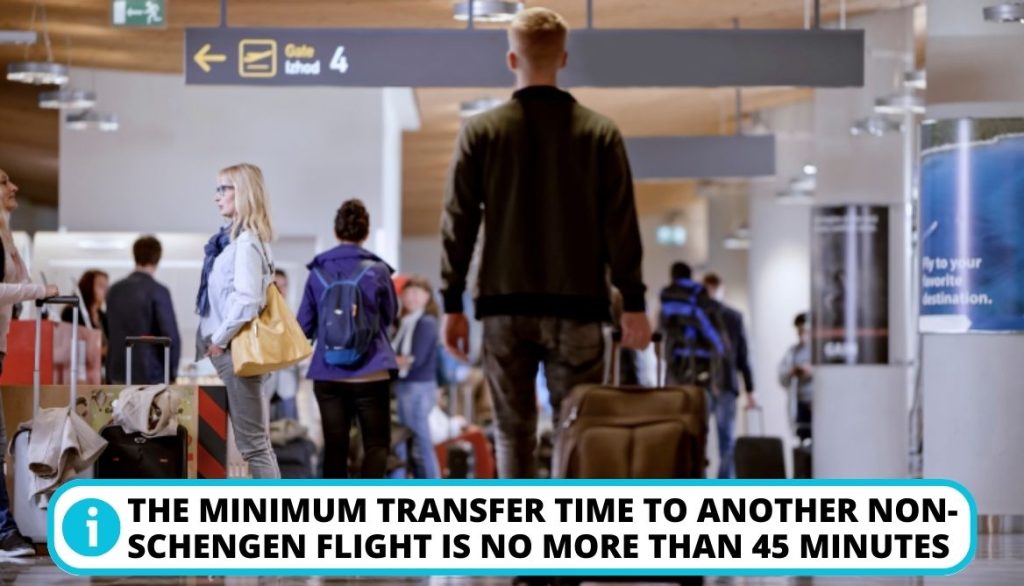 Things To Do Within Amsterdam During Short Layovers
What you do in Schiphol airport will depend on whether it's your first visit or you are used to visiting Amsterdam. If it is your first time, you will be recommended to discover the unique atmosphere of Amsterdam on the canal cruise just along the central Amsterdam station.
However, most passengers find it risky and stressful to leave the airport for a short layover. There are many things to do within Amsterdam Airport during a brief layover:
1. Relax at the Amsterdam Airport Library
Schiphol Library has a collection of books that travelers can browse while waiting for their second flight. Stay calm if you can't get along with the Dutch language. This library has about 500 titles translated from Dutch, including:
Children's books;
Architecture;
Amsterdam history.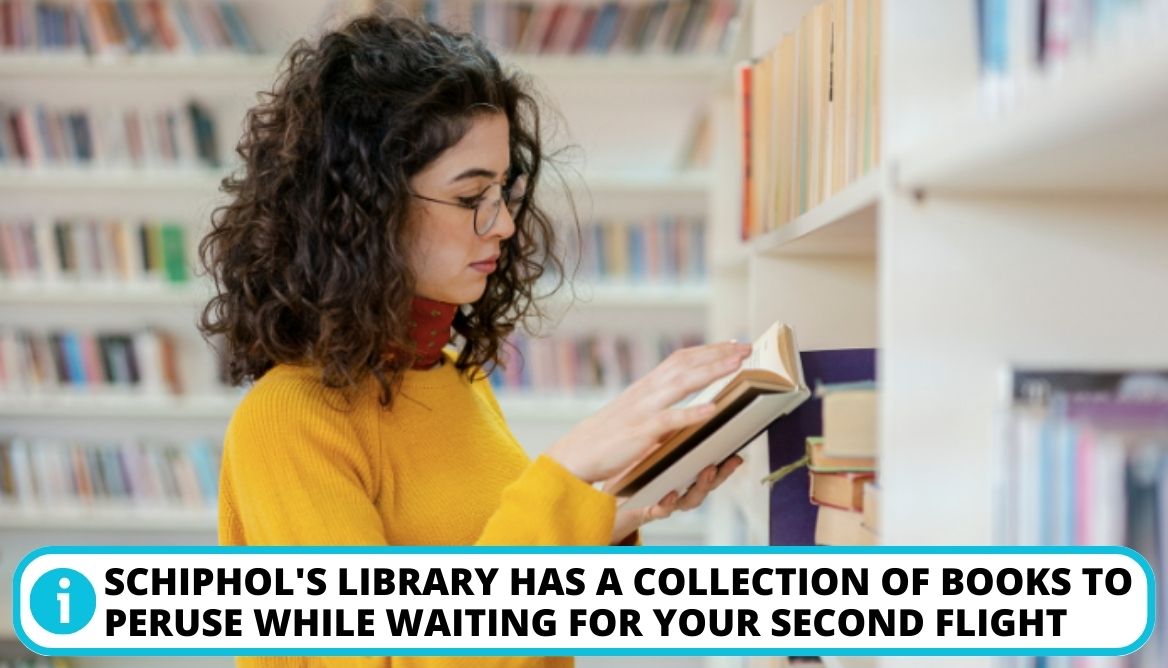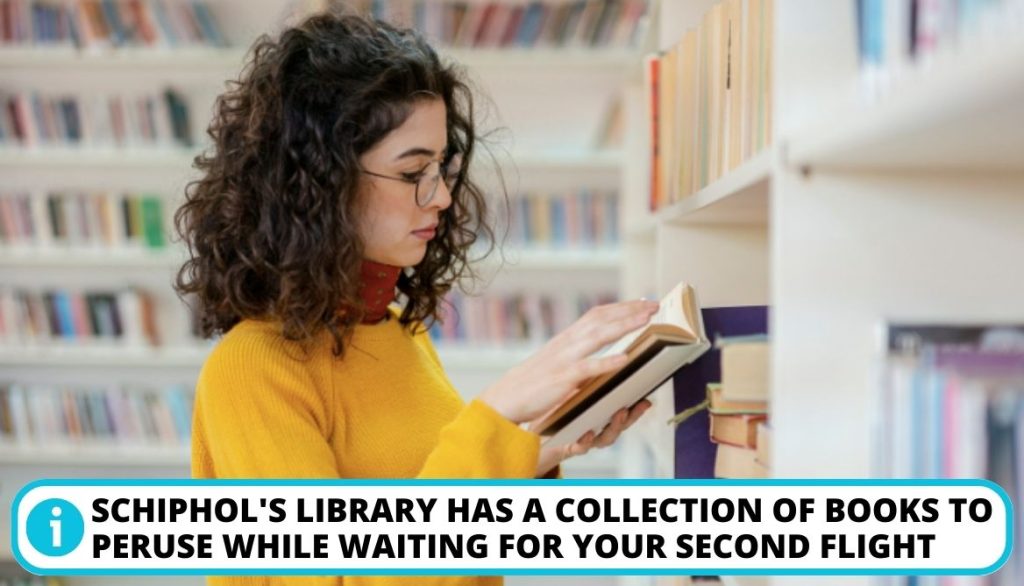 2. Attend Sunday service
With most of the Dutch community being Christians, you can attend a Sunday service at Meditation Centre at 1100 hours if you travel on Sunday.
3. Shop till you drop
There are numerous shops and supermarkets at Schiphol airport where you can buy different items. You can also visit the Fashion Gallery and get an outfit for the hottest season styles and luxurious designs for adults and kids.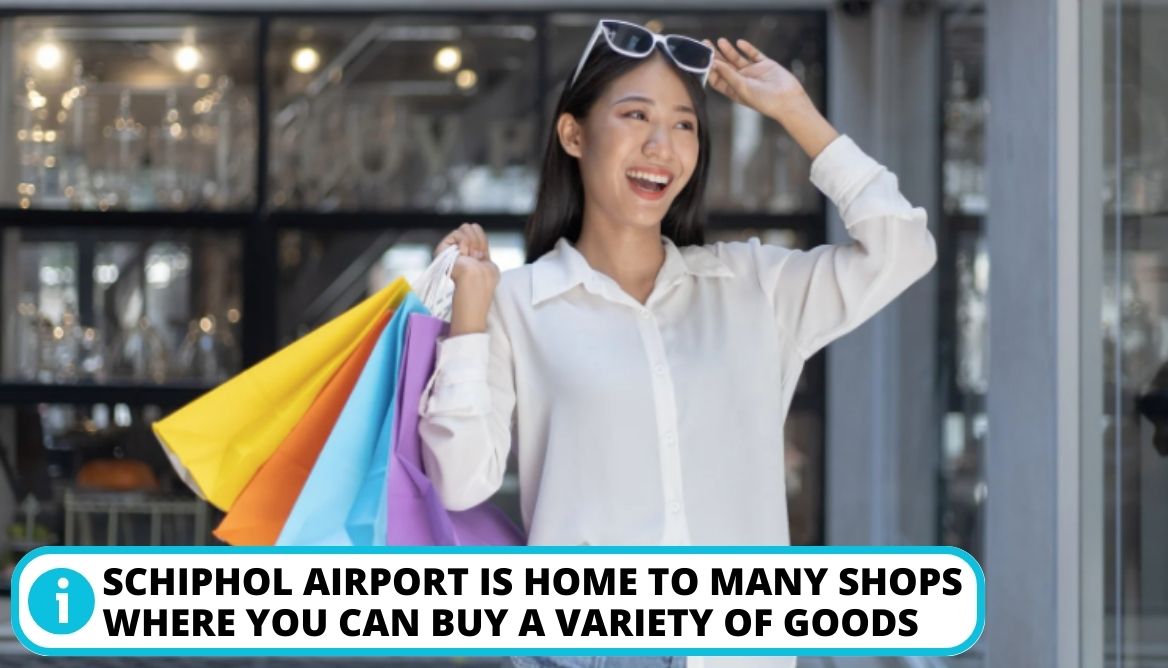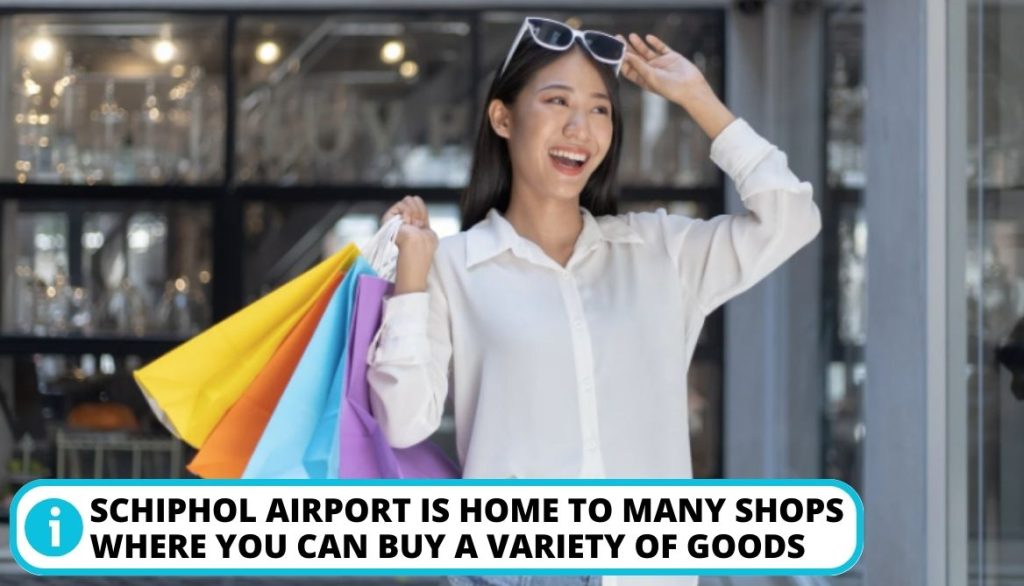 4. Dish at Amsterdam restaurants
From fast food to pub grub to sushi, enjoy delicacies and drinks at the Dutch kitchen on the terminal side of the airport and Bubbles Seafood & Wine Bar on the public side. You can also take a packed meal for upkeep on the second flight.
5. Browsing through the Internet
Amsterdam Schiphol Airport offers free wifi that travelers can browse while waiting for their next flight.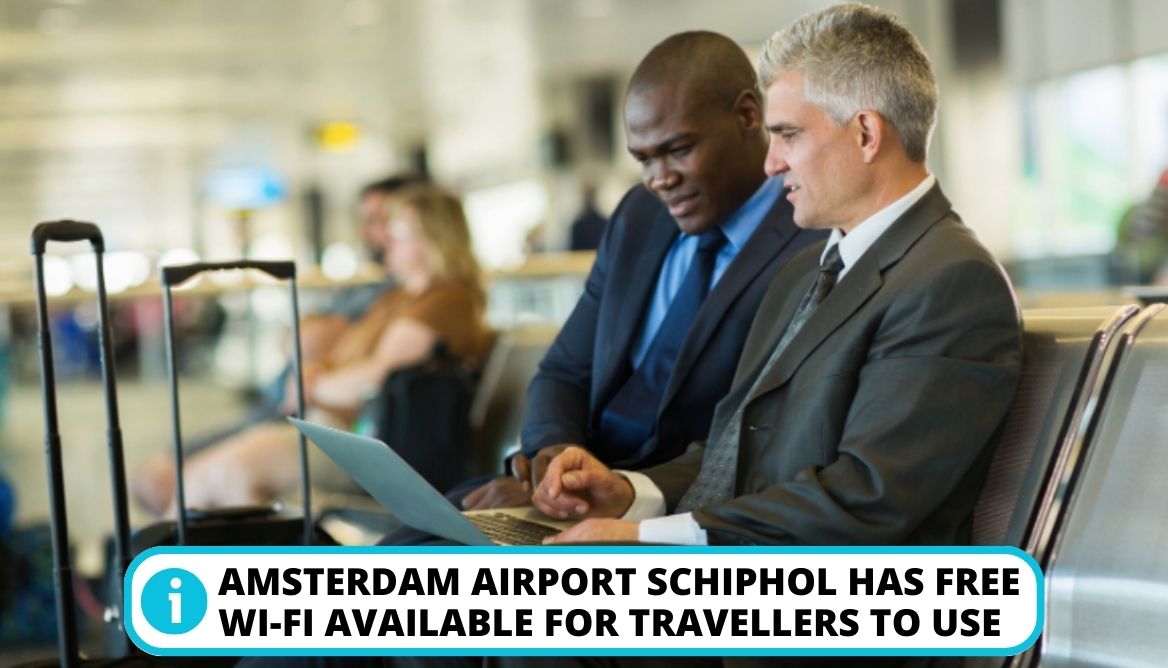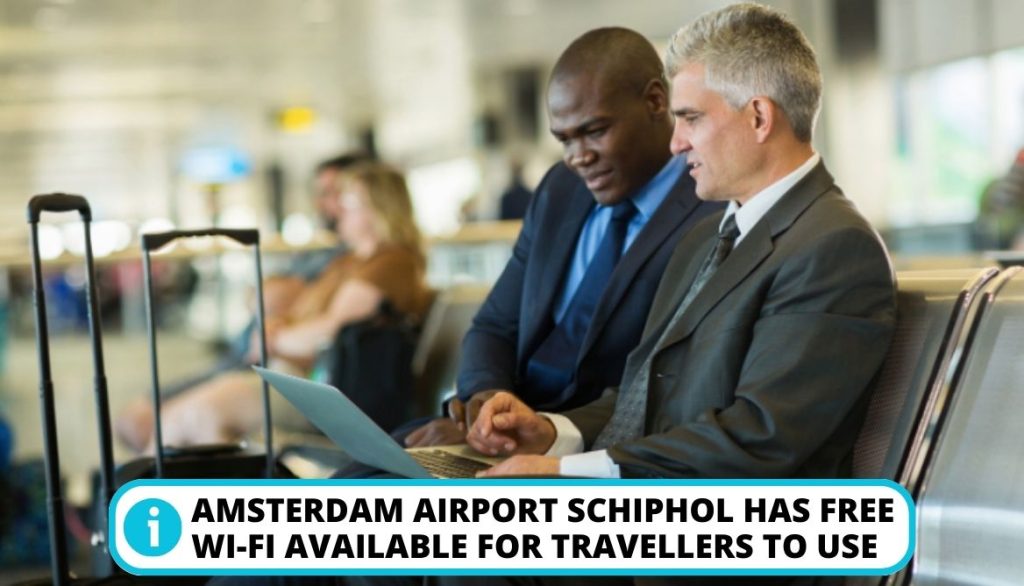 6. Get a massage
Enjoy a five-minute massage in futuristic Massage-O-Matic chairs. For those who like humans touch, visit Xpress Spa to unwind.
7. Take a shower
Visit the Hotel Mercure Schiphol, which offers complimentary showers for passengers to freshen up before catching their next flight.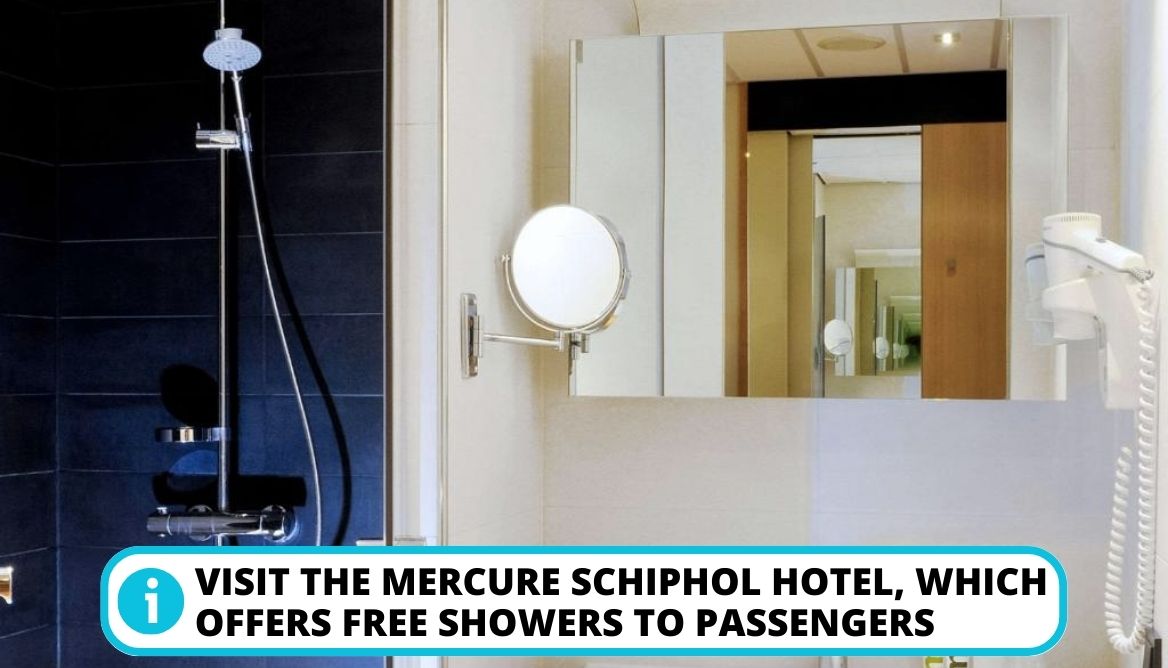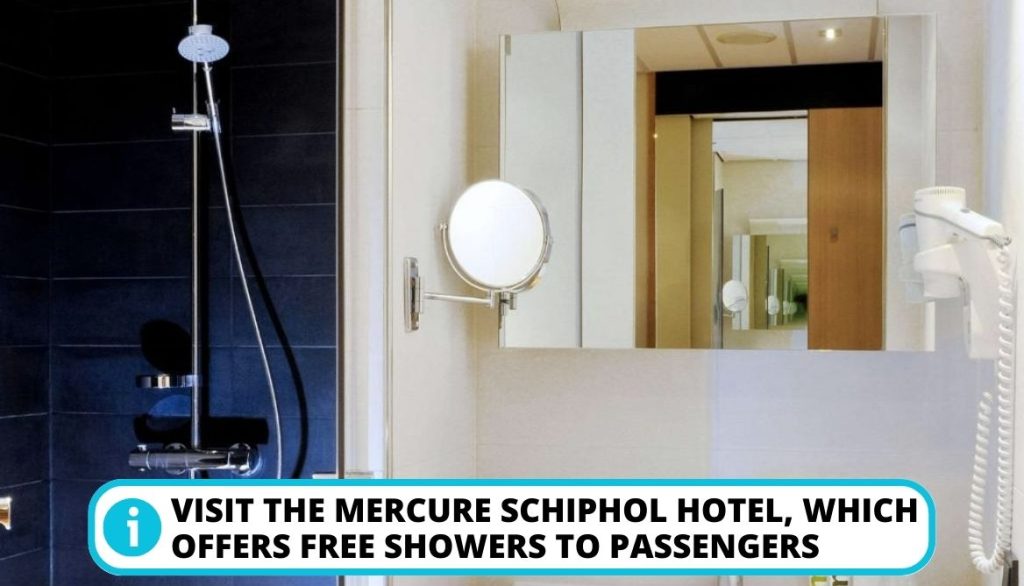 How You Can Spend a Short Layover Outside the Schiphol Airport
With a short layover of less than two hours, you can enjoy just the same as a traveler with a long layover. Amsterdam is surrounded by numerous attractive destinations that can attract millions of travelers during their short layovers.
Before leaving your first flight, you must know how you will spend your layover. If you are not well prepared, I have prepared a list of the best layover destination that will make your short layover as enjoyable as possible:
1. Take a canal tour
For first-time visitors, it is recommended that you take a tour ride on a glass-topped boat just outside the central Amsterdam station. Additionally, for lovers, they can enjoy the lovers canal cruises in a luxurious cruise boat.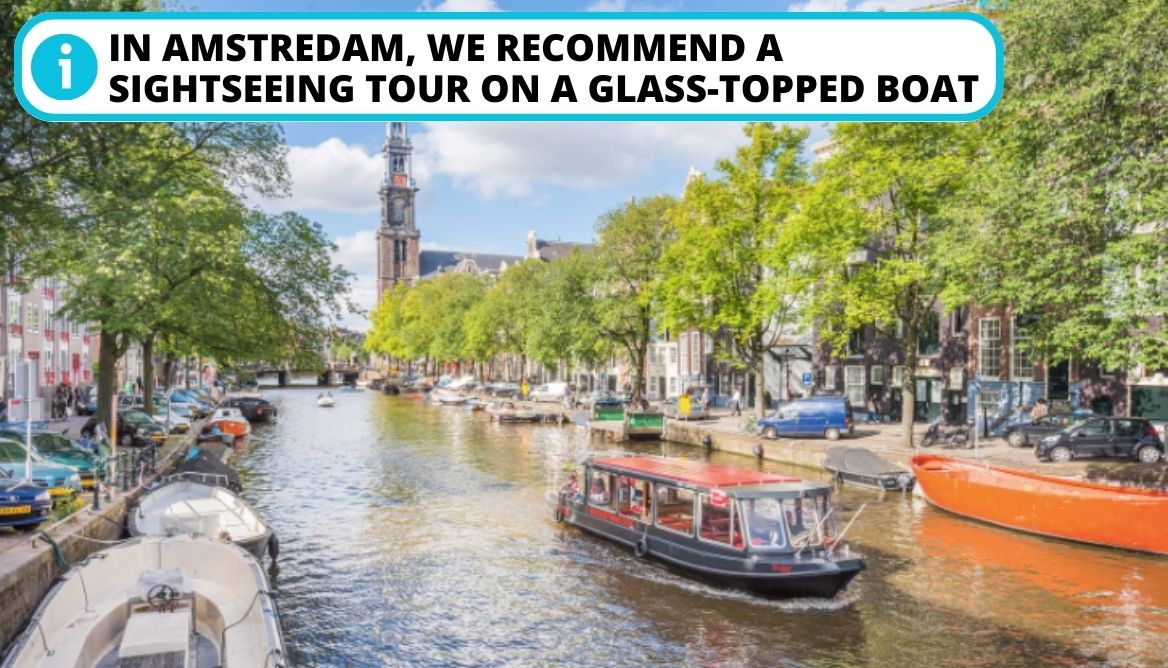 2. Tour the Schiphol Plaza
It is located directly beneath the central station. It offers a nice shopping center in and out of the airport, and you can also purchase your favourite meal or a snack of your choice.
3. Land on the Anne Frank House
Learn everything behind Anne's story through film clips, quotes, and original items, such as her bookcase and diaries in Anne Frank House.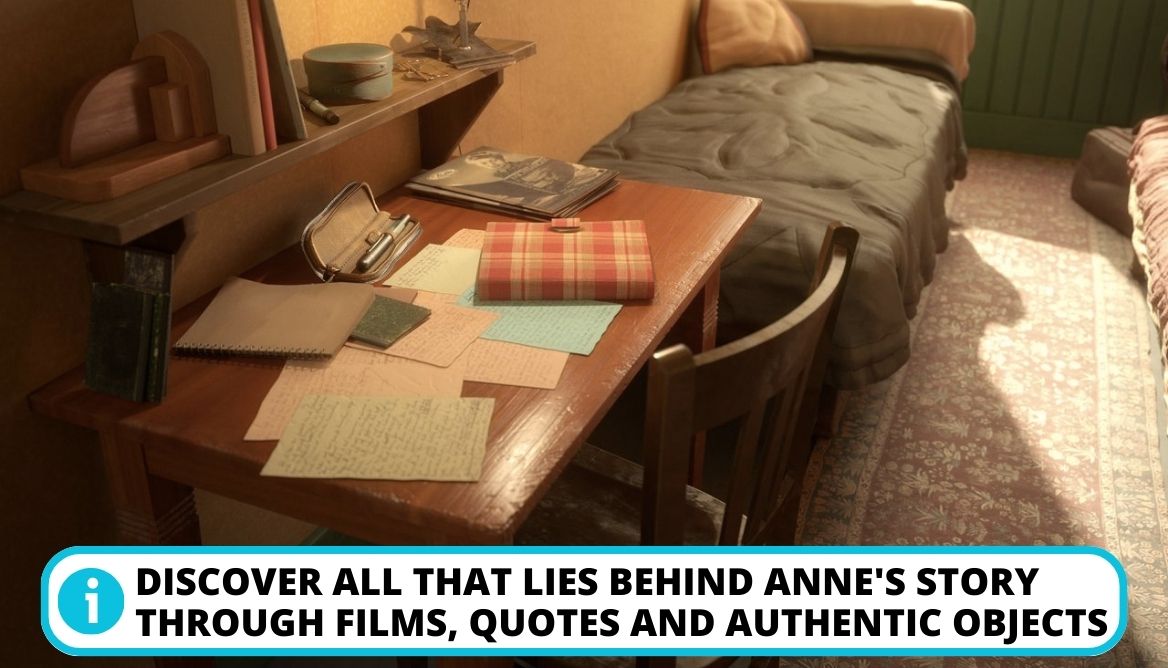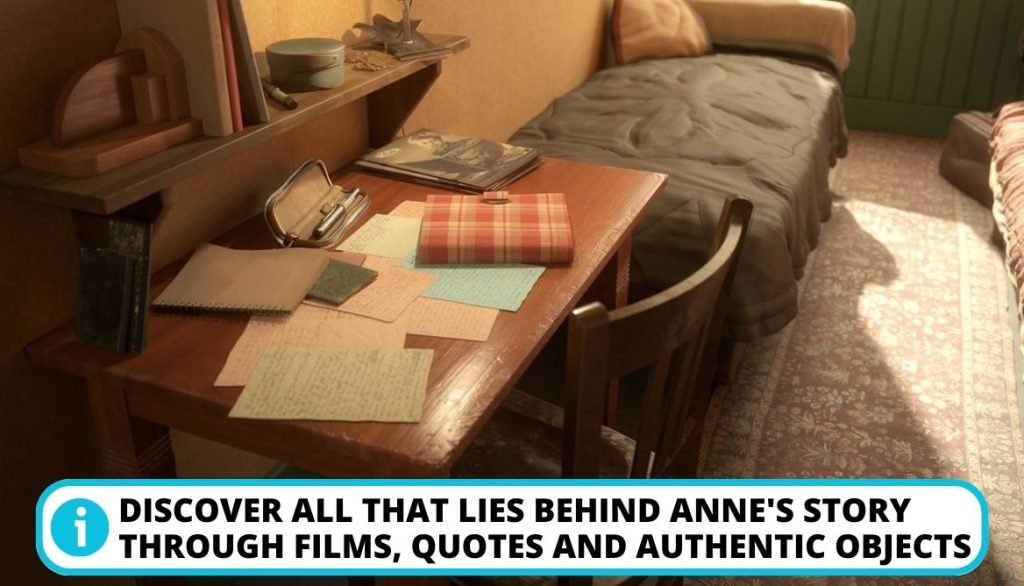 4. Explore the Red Light District
The red light district is five minutes from the central station, making it convenient to spend a short layover. It is known for its historic landmark, including the Oldest building( Old Church).
5. Walk down the Damrak to Down Square
Explore the massive neoclassical Koninklijk Palace, the official home of the Dutch royal family since the 17th century, and the New Church, a 10-15 minutes walk down the touristy Damrak Strip.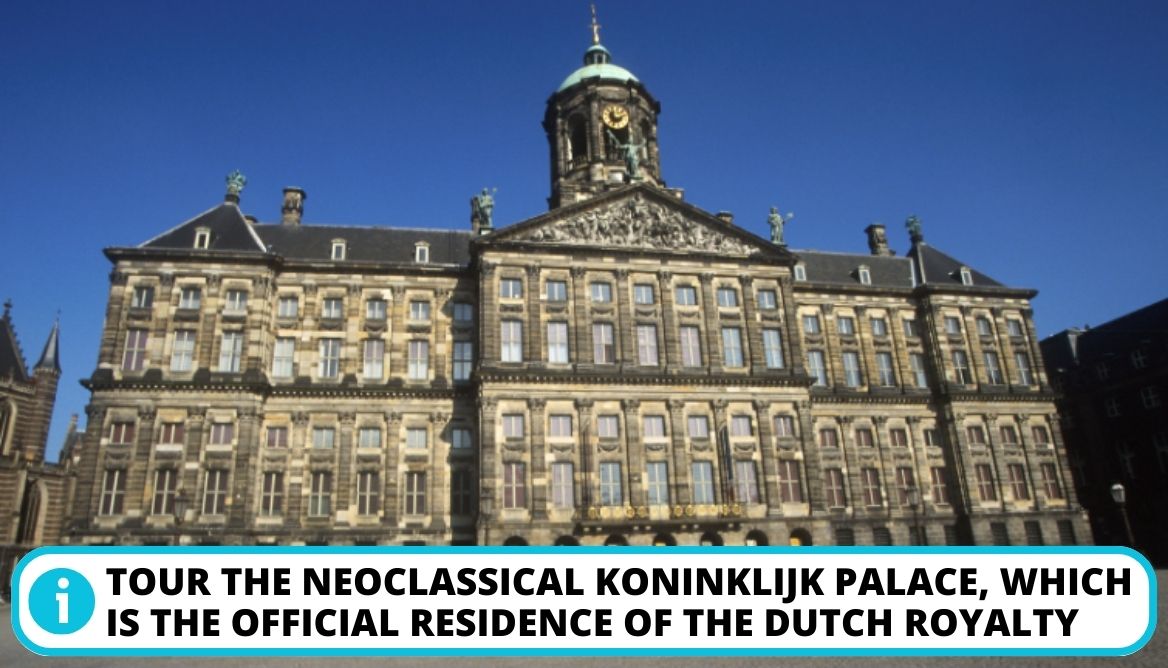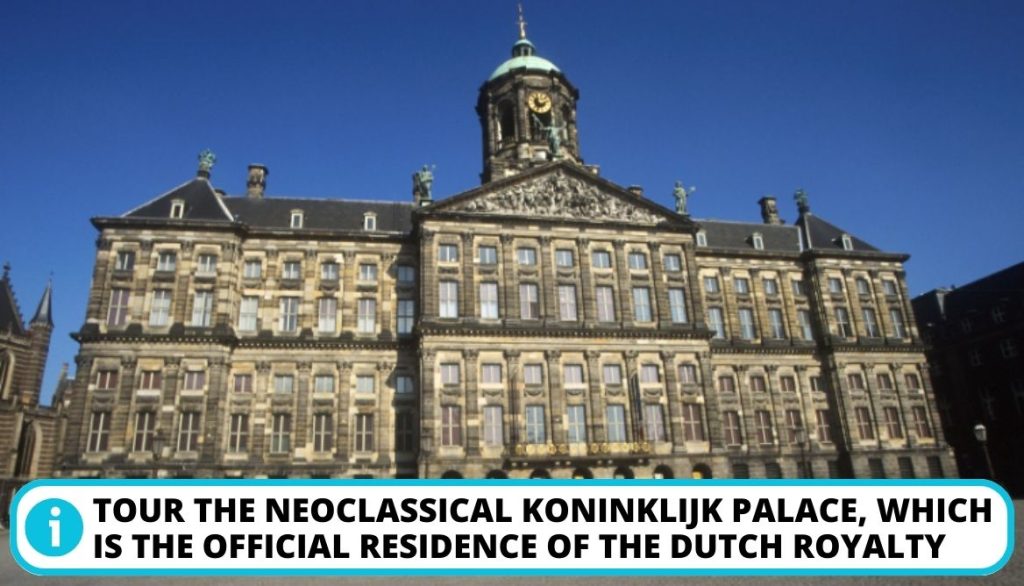 6. Cycle around the town
Cycling is an essential part of the Dutch culture in Amsterdam. You can rent a bicycle or join a bicycle tour; you will cover the city in a few minutes.
FAQ
How long is recommended for a layover in Amsterdam?
For Amsterdam Schiphol airport, a layover of at least 60-90 minutes is enough, particularly if you need to change from one carrier to another outside the same air alliance.
Is a 1-hour layover long enough for international flights?
Yes, a one-hour layover is enough, provided it is one ticket, and the first plane arrives on time. But if you find it challenging to get your connecting flight, spending your layover within the airport is advisable.
How Long Should You Be In The Airport Before Your Next Flight?
For intercontinental flights, you are advised to be at the airport 3 hours before the departure and 2 hours for the European flight. Passengers with less than 2 hours layover are recommended to be at the airport 20 minutes early before their next flight.
How many terminals does Amsterdam airport have?
Amsterdam Schiphol Airport is a single terminal divided into three departure halls, numbered 1, 2, and 3. This departure hall makes the terminal convenient for passengers to navigate. Furthermore, these three halls are known to be terminals but not independent terminals.
Is Amsterdam Airport good for a layover?
Absolutely! Yes. Amsterdam Airport is suitable for layovers. It is an accessible airport to make connections and the best to kill time. Its proximity to the city center allows passengers with long and short layovers to explore the Amsterdam highlights.
What is the Passenger's Right in Incase They miss the Connecting Flight?
If you miss your connecting flight due to a short layover, the airline will buy another ticket for you free of charge, provided the connecting flight is part of the same ticket.
Can I leave the airport without going to the final destination on a connecting flight?
The direct answer to this question is yes. You can definitely leave and reenter the airport depending on various factors. However, airlines cancel your flight with the same airline if they realize that your delay is not due to connection failures or any other airline problems.
Conclusion
Is 1-hour layover enough time at Amsterdam airport? And the answer is Yes! Despite the amount of time you have, you will always be satisfied once you land at Amsterdam Schiphol Airport during a layover. Amsterdam Airport is considered the most traveler-friendly and efficient airport for domestic and international flights.
Moreover, Schiphol Airport offers hundreds of facilities and attraction sites that, even for a 1-hour layover, you will get to relax and freshen up while waiting for your second flight. Despite being an expensive city for budget-friendly adventures to afford, walking from the arrival gate all the way around for just one hour provides enough end-exiting layover experience.
Have you ever had a KLM flight to Schiphol airportand had a short layover of 1 hour? Let us hear about your experience and what you did to manage that layover in the comment section below.