Happy Wayfarer is reader-supported. When you buy through links on our site, we may earn an affiliate commission.
With the regular changes in air travels rules, many get confused about how to get preferred boarding on American Airlines. This is due to varying payment procedures, American Airlines' boarding process, and packages offered at different price ranges.
Let's discover the latest information you need to know on preferred boarding and tips you can use when you purchase priority boarding on American Airlines. We shall also compare the different boarding levels and help with which one you should pick. 
How to Get Preferred Boarding on American Airlines Flights?
Preferred and priority boarding is your answer if you want to escape airport hustles like long lines and other inconveniences associated with the American Airlines boarding process.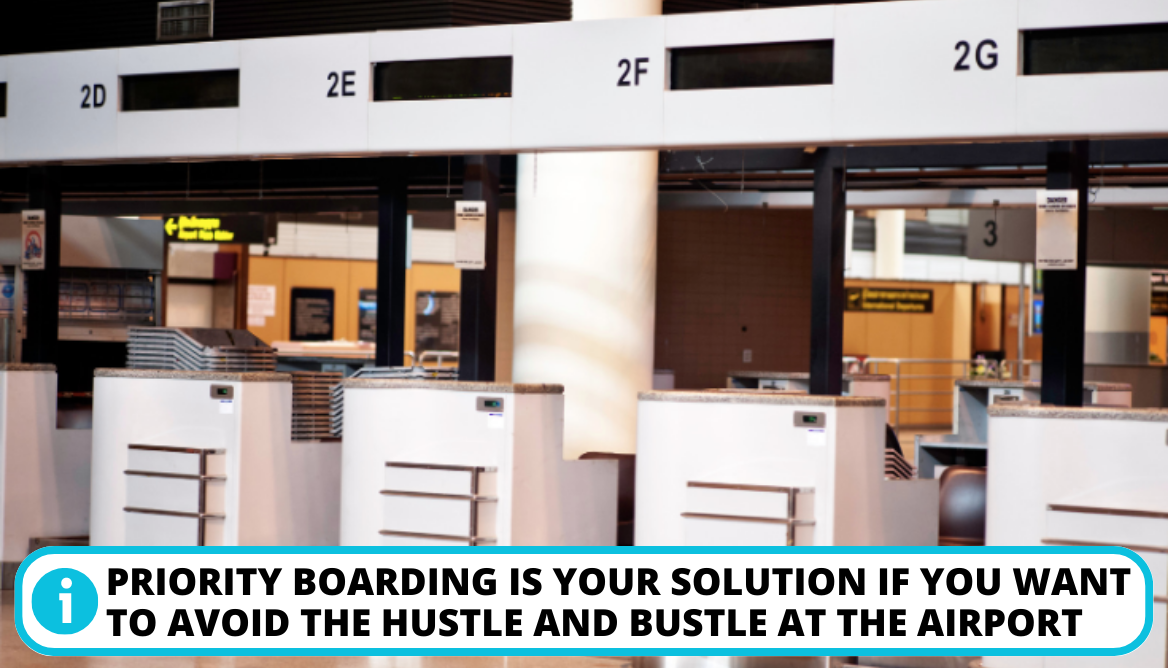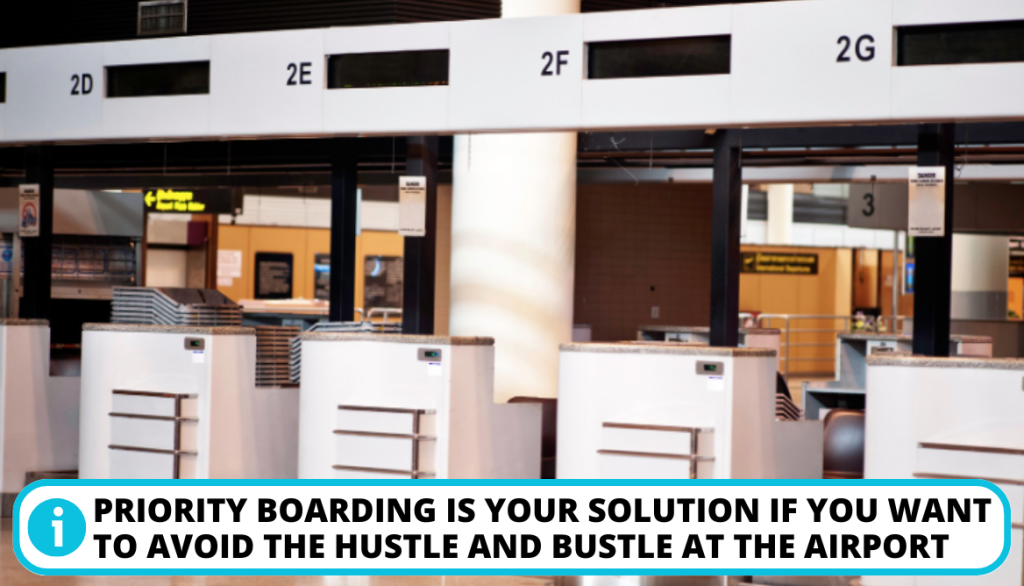 You qualify for this boarding group if:
You can afford to book higher flight classes via a legal credit card.
You have special status as stated in American Airlines guidelines.
Let's look at 6 reasons you may qualify for special consideration in priority boarding groups.
1. By Booking A Premium Class on American Airlines
One of the ways you'll get priority boarding services is by paying for them. Depending on your chosen package, you'll access premium offers and escape any inconveniences. Passengers who book first or business-class tickets or who've purchased priority boarding enjoy similar features.
Here's what you will enjoy if you go for first-class tickets:
Spacious seating,
Delectable cuisine,
Attentive service.
Business class passengers also enjoy premium services and amenities such as:
Lie-flat seats,
Priority check-in,
The general convenience of Preferred groups. For example, you board the plane using a different line at the airport.
2. If You Hold: AAdvantage, Oneworld, or JetBlue Elite Status
You stand a chance of prioritized treatment if you always fly with American Airlines. Loyal members get an AAdvantage program, one of the industry's most rewarding. Tiers coming with these programs are categorized into:
Gold,
Platinum,
Platinum Pro,
Executive Platinum.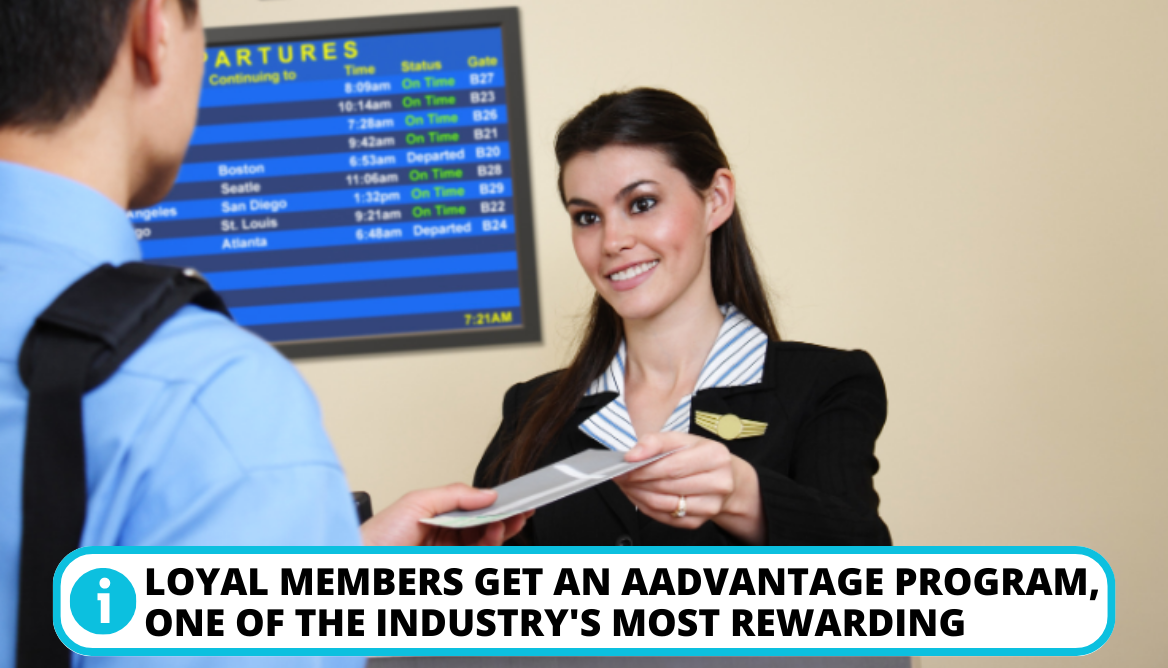 Additionally, you get into such boarding groups if you use flights features such as:
Oneworld Alliance American Airlines: People qualifying in this boarding group get priority boarding when they check in at the gate.
JetBlue Elite status: The premium offer is legible when the subject checks in via the app.
The Oneworld alliance American Airlines and JetBlue's Mosaic program members may also enjoy Preferred Boarding on American Airlines flights, depending on their status level.
3. Qualify as a Military
American Airlines also consider military personnel as business class passengers. They proudly honor the brave men and women in uniform by giving them Preferred privileges.
As an active-duty U.S. military personnel, along with your close family members, you can board the aircraft ahead of the general boarding group.
This demonstrates the American airline's gratitude for their service.
If you are in the military and want to take advantage of this benefit, present your valid military I.D. at the boarding gate.
4. Owning the Citi/AAdvantage Executive World Elite Mastercard
The Citi/AAdvantage Executive World Elite Mastercard offers a fast track to Preferred privileges at the airport and on the plane.
You gain Admirals Club membership, which provides access to exclusive lounges, and, more importantly, Priority Boarding Group 4.
This credit card is an excellent choice for frequent American Airlines users who want to experience the convenience and comfort of the Preferred version regularly.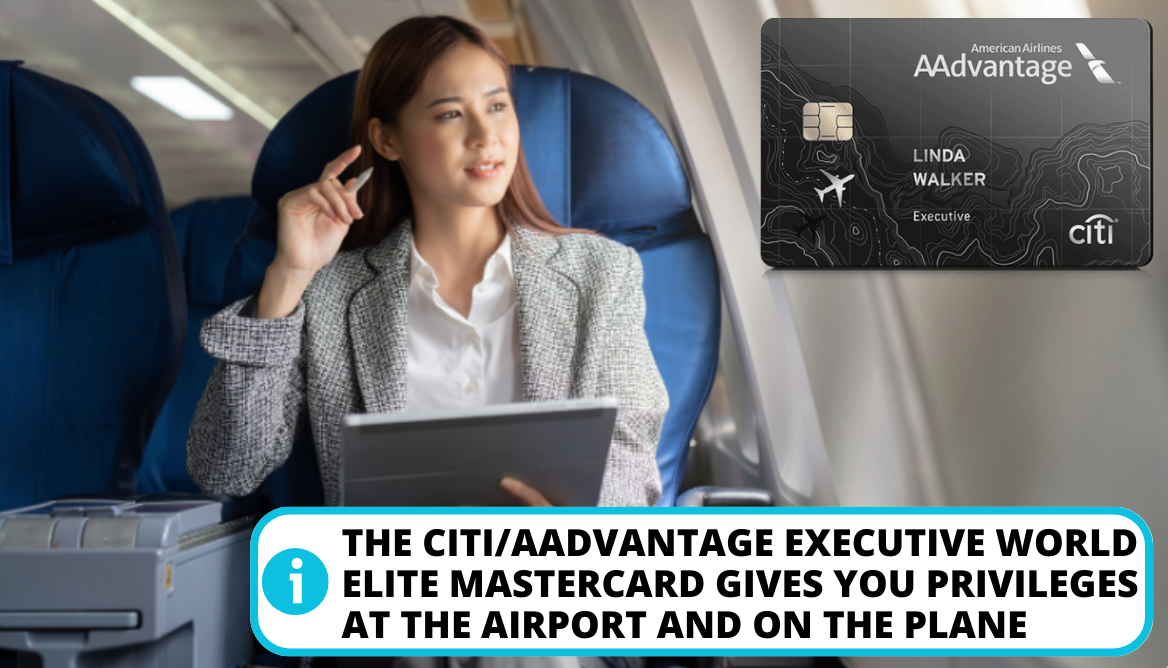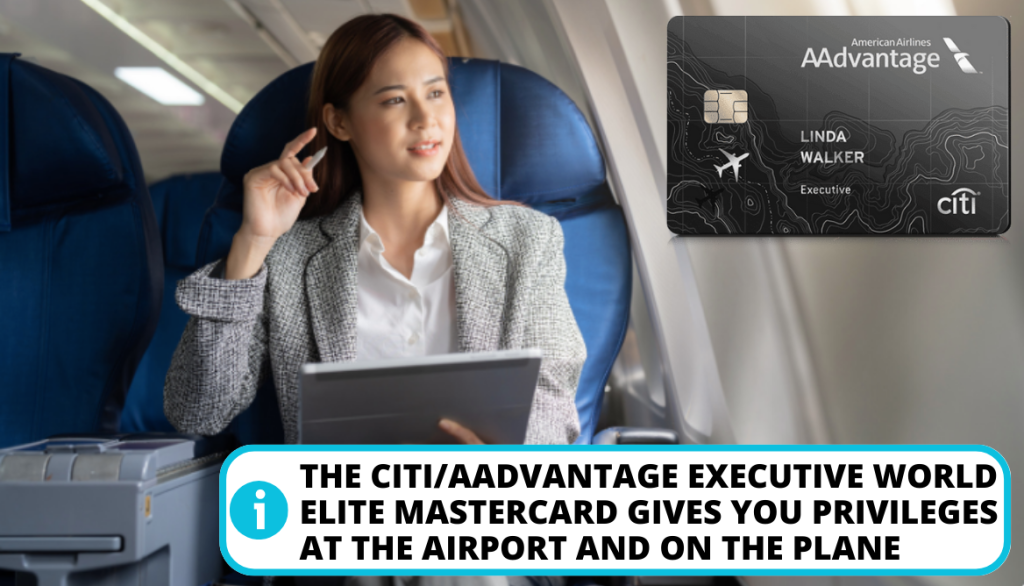 5. Subscribe for an AirPass, or When Flying for Business Trips
American Airlines has an AirPass program, which is an excellent option for those who are:
Eligible corporate travelers
Those who frequently take business class tickets.
The program offers prepaid travel packages tailored to your needs, and specific packages include the perk of Preferred variety.
You also qualify for this elite status if your working organization is in a corporate agreement, used to get priority boarding groups for employers when traveling. This is normally business class level for most.
6. By Paying for the Boarding Pass
Preferred privilege is still within your reach if none of the above options apply to you. Usually, you can get Priority Boarding privileges with various American Airlines.
While it may not be complimentary, it guarantees a smoother and quicker boarding experience.
It's worth considering, especially if you value a stress-free start to your journey.
Whether booking online or at the airport, paying for priority boarding costs $19.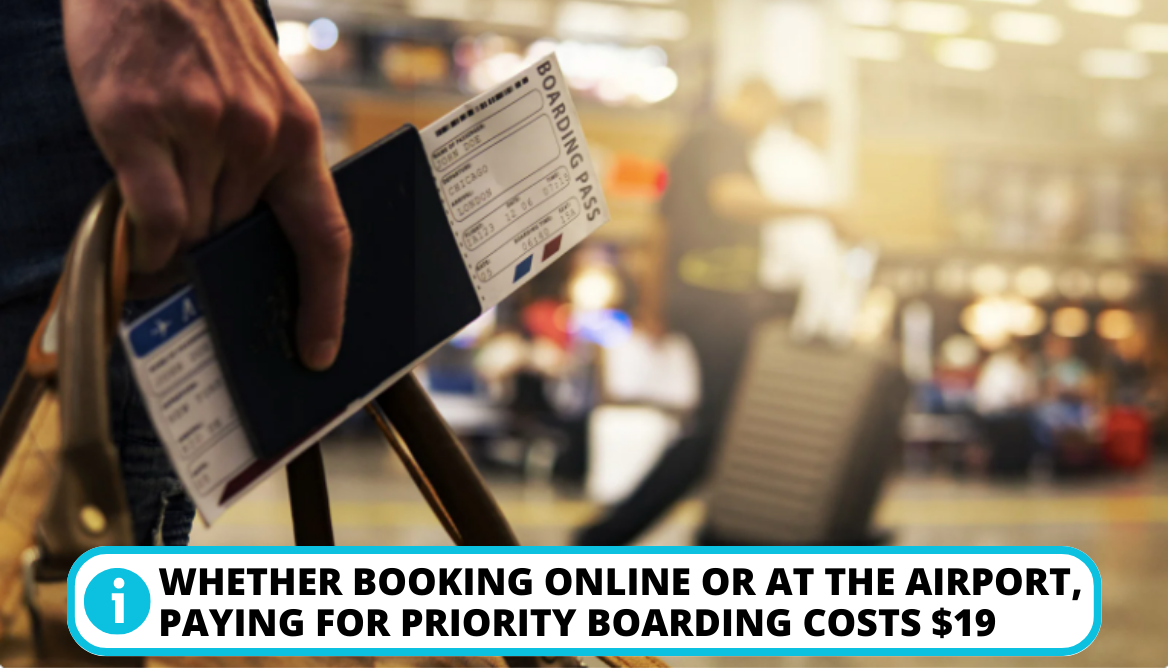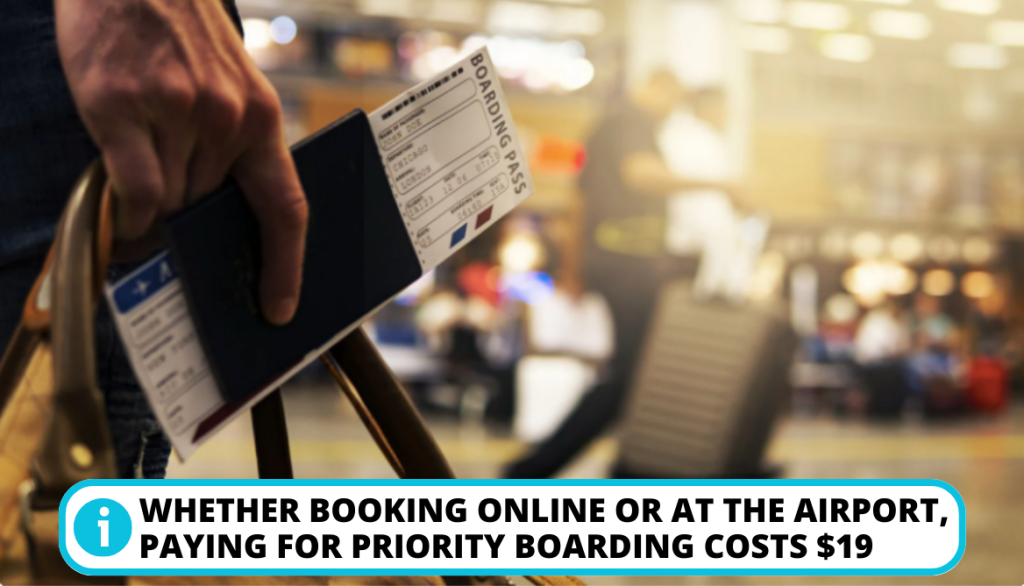 How Many Boarding Groups Are There: How Do They Work?
There are 9 priority boarding groups offered by American Airlines. However, you can get multiple privileged groups under one price.
For instance, airline agents combine numerous packages to attract more flyers to register with their organization.
Read on to learn everything about American Airlines Boarding groups.
Pre-boarding Stage
You'll typically be pre-boarding if you need assistance getting or settling on the plane. People qualifying for this priority boarding process usually include:
Unaccompanied kids.
Disabled individuals.
People in the elite status level (ConciergeKey members).
If you're pre-boarding, making prior arrangements via the American Airlines website or contacting 800-433-7300 is best.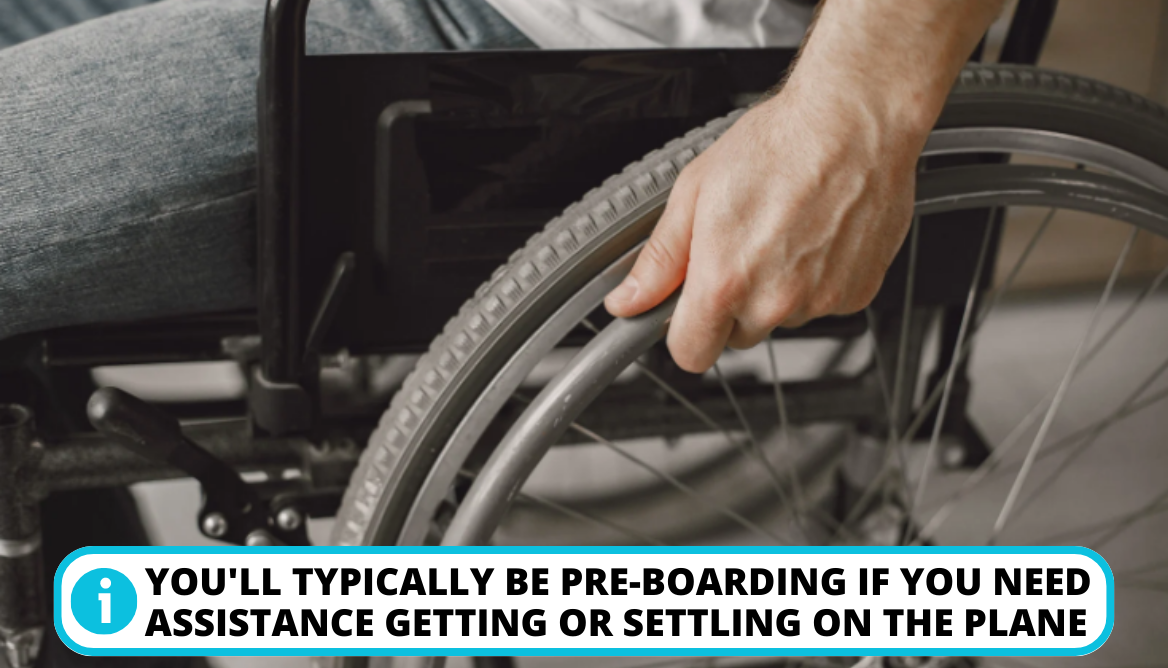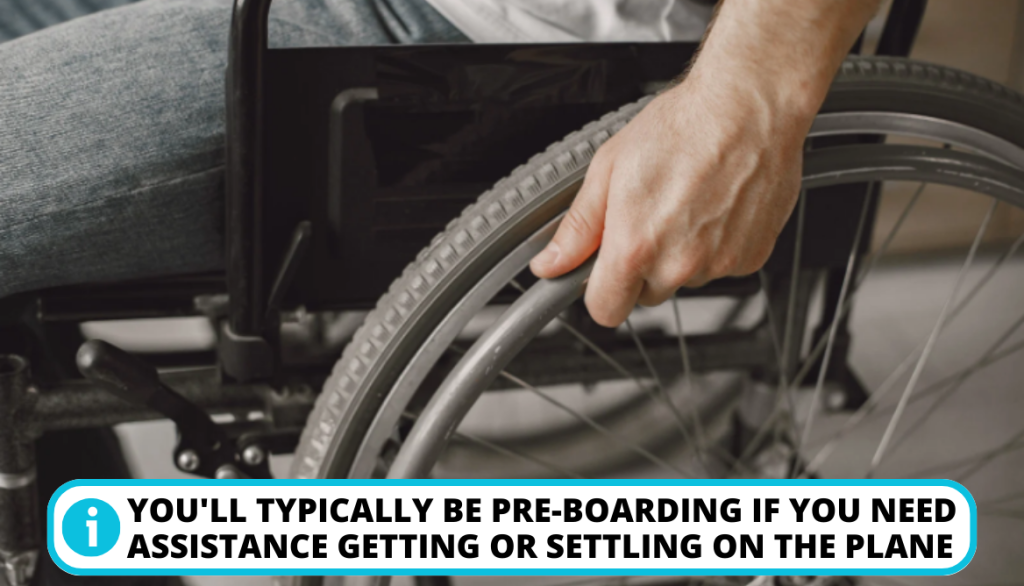 First Boarding Group
You'll be in group 1 if you are booking for first class or business class. There are other qualifying for this group, and they include:
Those with AAdvantage Executive Platinum.
Military personnel (active duty).
These premium cabin passengers enjoy priority boarding, allowing them to:
Step on board early.
Settle into their luxurious seats.
Enjoy the amenities before the rest of the passengers board.
Second Boarding Group
The second group to board the aircraft is often reserved for passengers who have the following:
Platinum pro.
Hold elite status in American Airlines' frequent flier program. These loyal customers receive various perks, and priority boarding is one of them.
The boarding pass recognizes your commitment to the airline and rewards you with a smoother boarding experience.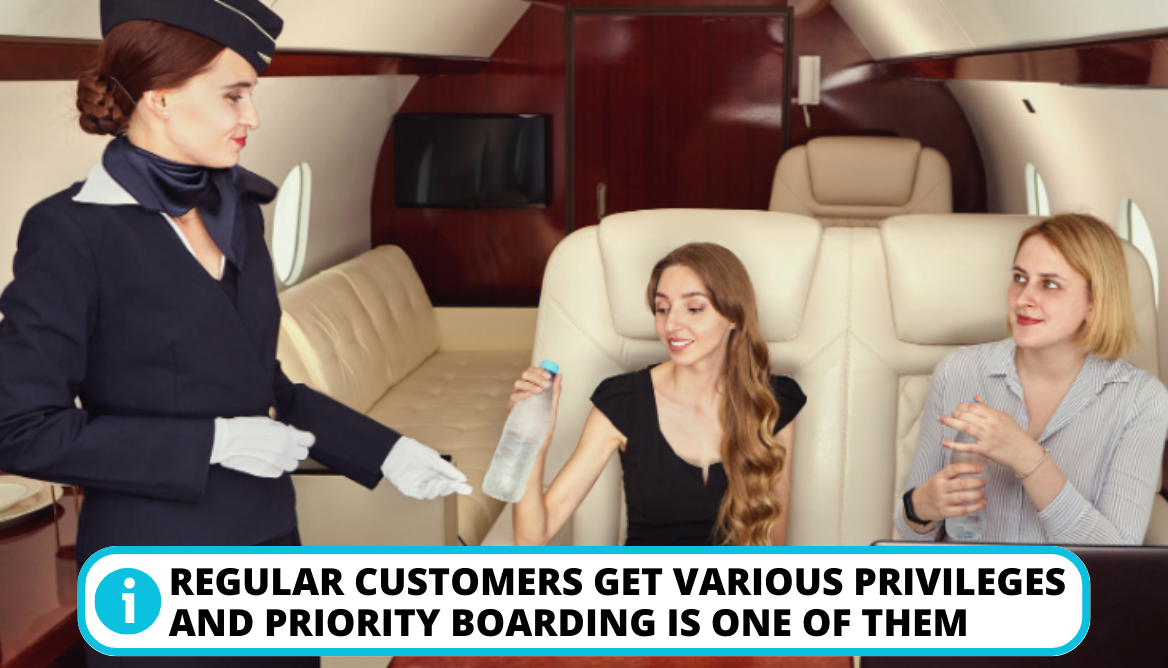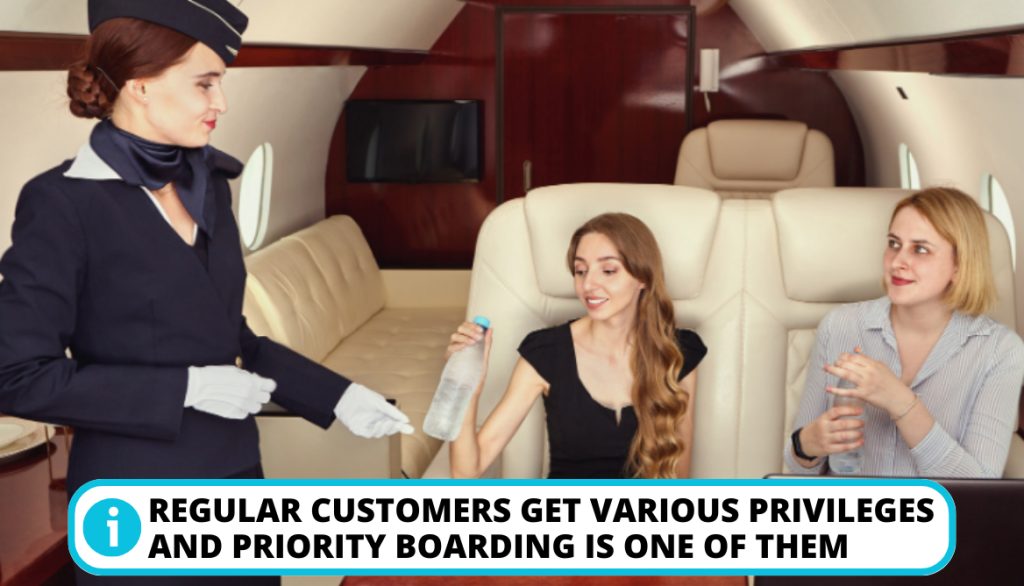 Third Boarding Group
Following the elite frequent flyers, 'Boarding Group 3' accommodates passengers who have purchased specific fare types like:
Oneworld Sapphire elite status.
Platinum select world elite
These options are more flexible and expensive than standard economy tickets. The standard offering with them is priority check-in.
Fourth Boarding Group
You'll be in group 4 if you have the American Airlines Oneworld Ruby status. The group also extends if you get the following:
Premium Economy.
Acquired the Air pass.
Citi AAdvantage Executive World Elite Mastercard.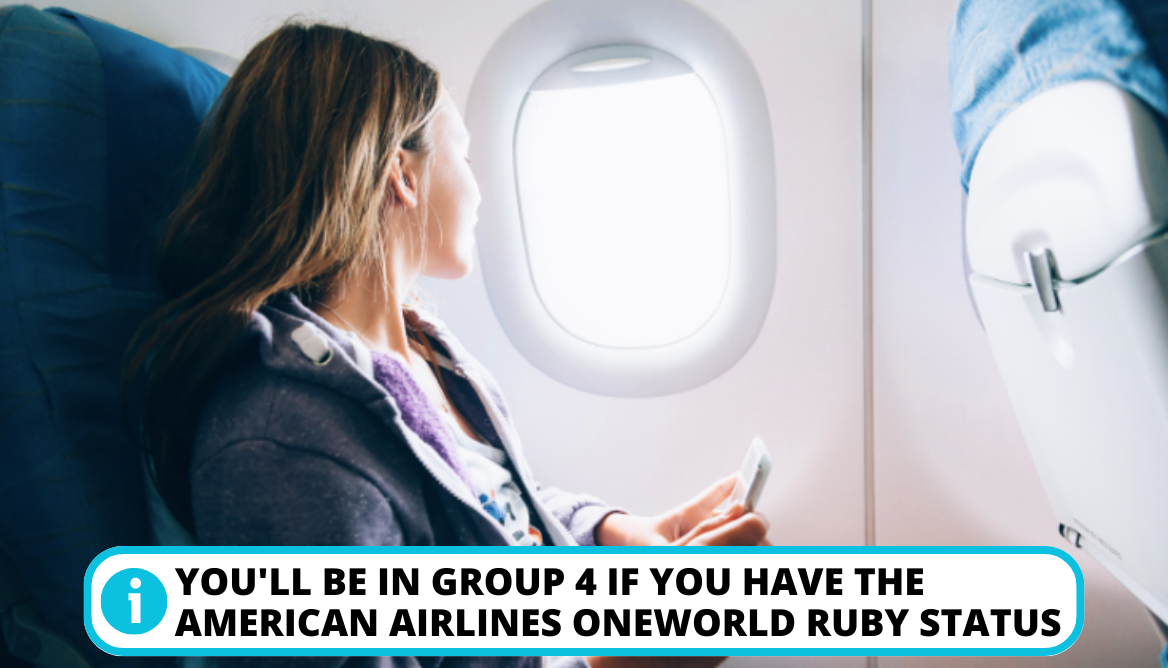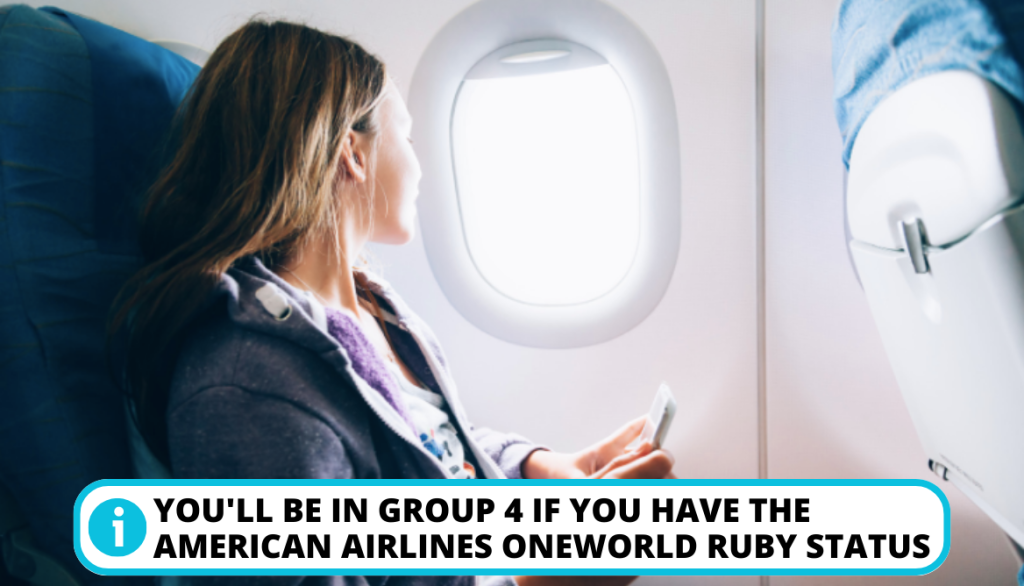 The Citi version especially is quite beneficial, coming with numerous A.A. services such as:
Priority check-in and security screens.
Free checked luggage.
In-flight savings.
This boarding group is pretty affordable, between $9-$74. You qualify if you are above the general economy class and can secure priority boarding via the following mediums.
Online: aa.com.
Via the respective airport kiosk.
Reservations before flying.
Fifth Boarding Group
You can get the group 5 version in the main cabin and as an eligible corporate traveler. Most regard the fifth group as fit for premium economy passengers, as it mainly has these features:
Extra leg room.
Offerings like alcohol on the plane.
Cardholders are also in luck, with this group accommodating people with these AAdvantage unique cards:
Aviator Red.
Citi AAdvantage Platinum Select.
Citi AAdvantage Platinum Select World Elite Mastercard.
Citi AAdvantage Platinum Select American Express Card.
Citi AAdvantage Platinum Select American Express Card.
Aviator Silver Mastercard.
Aviator Red Mastercard.
Aviator Business Mastercard.
The economy is the most budget-friendly option but comes with certain restrictions, including:
Limited overhead bin space.
No seat selection until check-in.
Boarding Groups 6-8
Those involved in the sixth group include:
Basic economy class.
Coach category.
Several factors affect you within these groups, with overhead and luggage spaces being an issue. The number of eligible corporate travelers determines the severity of some of these concepts.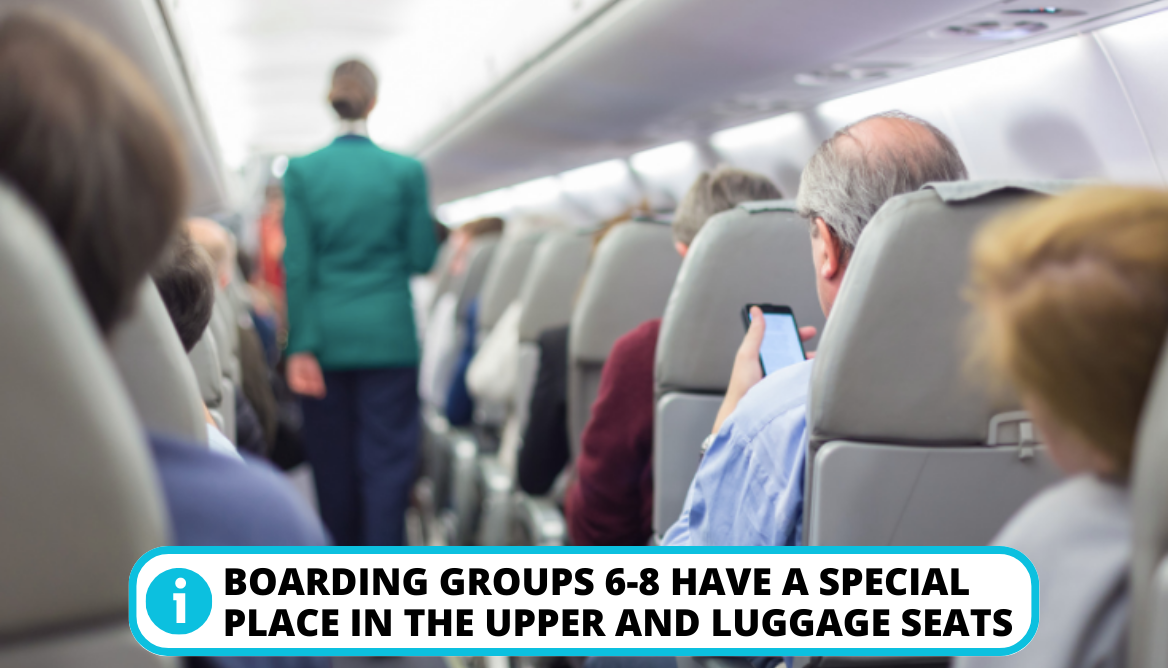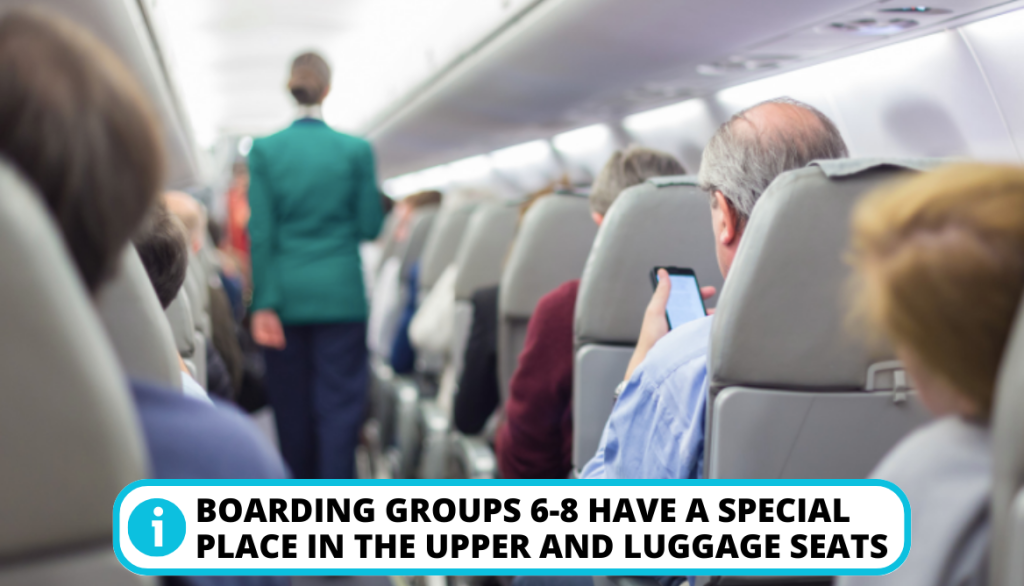 Note: The issue becomes more challenging as you get to group 8.
Ninth Boarding Group
This group incorporates basic economy class features, restricted to when traveling to these nations:
Canada
U.S.A
MEXICO
Caribbean
This happens when you are the last person to get onto the plane, so locating overhead storage space may be difficult, if not impossible.
Which is Better Between, Preferred vs Priority Boarding on American Airlines 
American Airlines boarding groups streamline and accommodate various passenger needs. Two of the most common categories are "Priority Boarding" and "Preferred selection."
While they might sound similar, they cater to distinct groups of passengers. Here's a look at these two categories.
Priority Boarding on American Airlines
You usually get priority boarding privileges online purchases, at the airport, and via making reservations. You can check in earlier than others though not before those in groups 3 and above.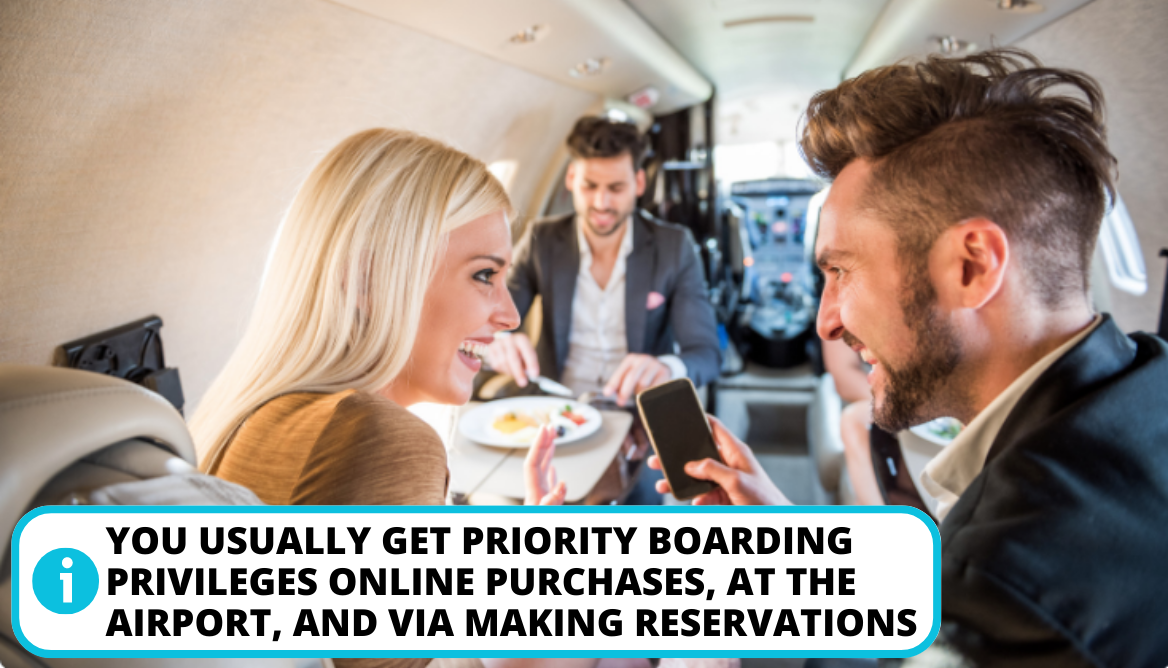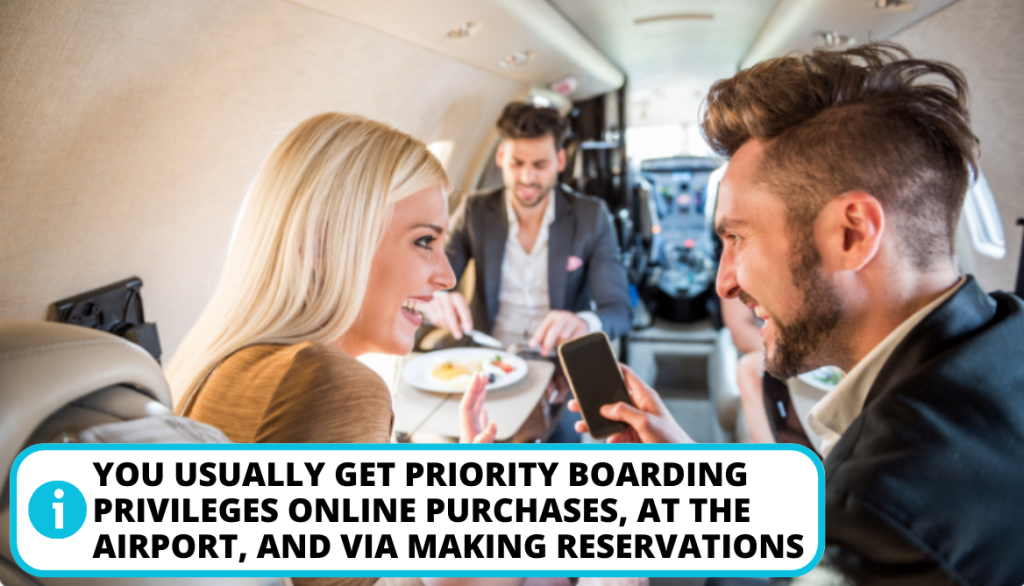 Those qualifying for the following stage include:
First Class and Business Class Passengers.
Elite Frequent Flyers.
Passengers with Priority Fare Types.
Preferred Boarding
Unlike the priority type, the preferred version doesn't include buying privileges online or at the airport. You qualify for special treatment if you hold one of the branded cards in the article.
This boarding category offers a mid-tier level of priority. Those eligible for the Preferred type can board after Priority Boarding groups. However, this will be but before the standard main cabin boarding groups.
Below are the passengers eligible for the Preferred version:
AAdvantage Gold Members.
Premium Cabin Passengers on Partner Airlines.
Verdict
Priority boarding will give you more privileges than the preferred type.
American Airlines aims to ensure an orderly boarding process and increased customer satisfaction regardless of boarding groups.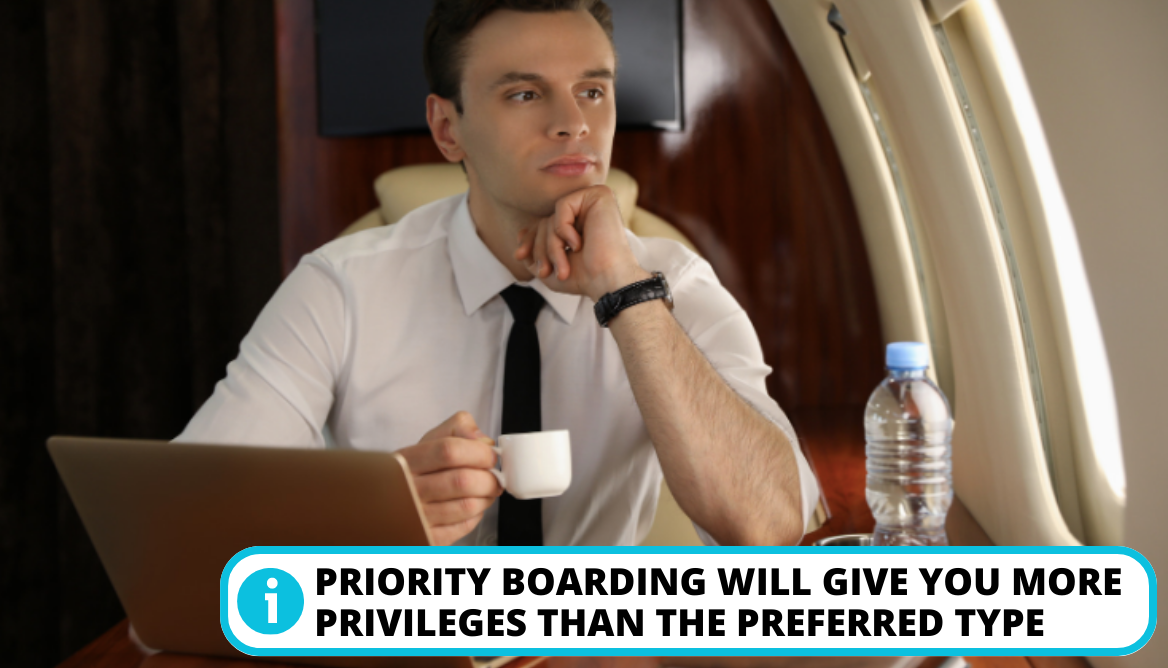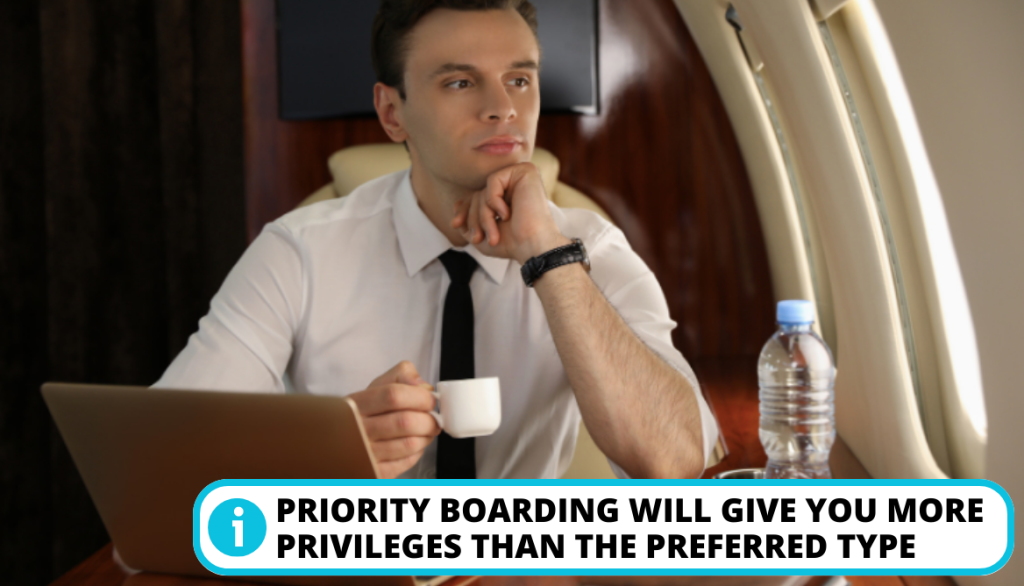 What are the Boarding Times for American Airlines
American Airlines usually allows passengers to start boarding the planes 30 for domestic flights and 50 minutes for international fliers.
Important! The plane's door will close 10 minutes before departure and rarely be opened. Also always confirm the flying time on the boarding pass, or call the airline services if you're unsure.
The table below illustrates more about different departure times:
(IPO) International Premium Zones:

Europe, Pacific, Asia, Lower parts of South America: EZE, GIG, GRU, UM, MVD, SCL

(NIPD) Non-International Premium Areas:

Caribbean (SJU and U.S. Virgin Islands), Central America, Hawaii, Mexico, Northern Rim South America and LPB, MAO

Local flight with less than 165 seats:

A321, B737-MAX 8, B787, B777 within the 48 contiguous states, Alaska, Canada

Local airline with less than 165 seats: A319, A320, A321T, non-Republic E175, B737, CRJ-700, CRJ-900, EMB-140/145 near the 48 states, Alaska, Canada
Note: 'D' stands for 'Departure.' Therefore, a D-25 means boarding a plane 20 minutes before departure.
Regarding priority grouping, taking caution is essential as some smaller flights, such as domestic airlines, might use similar rules for all boarding groups. You should pay attention to the airport announcements on certain flights, which might highlight essential changes.
How Can You Become Eligible For American Airlines Priority Boarding Service?
Your traveling preferences, loyalty, and flying budget will determine if you become eligible for priority boarding. The main criteria include the following: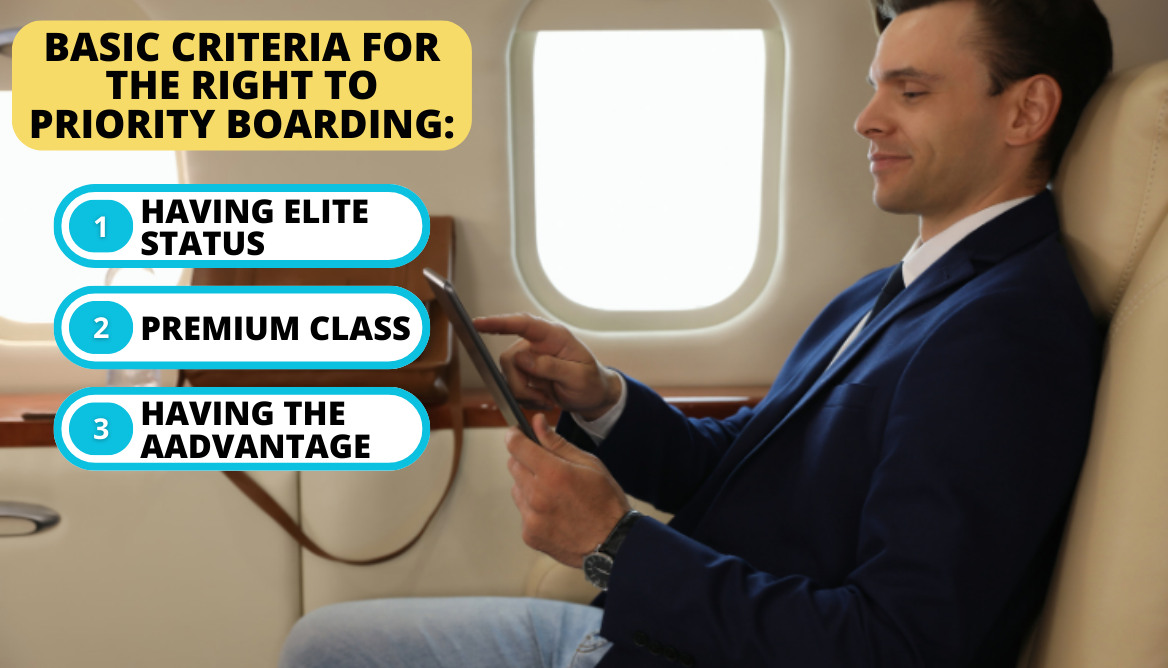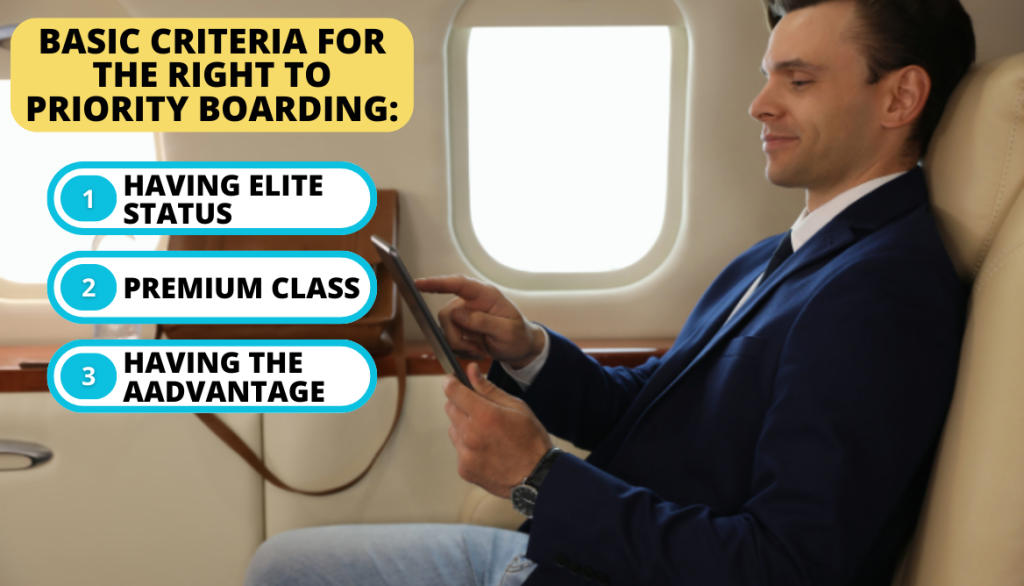 Holding an elite status with the airline: You get this by being one of the loyal users of American Airlines, thus attaining either the Gold or platinum (basic, pro & executive available).
Premium class: Buy business or first-class tickets.
Having the AAdvantage (loyalty program): You qualify for this stage if you hold certain credit cards and accumulate a certain number of flying miles, as illustrated in the article.
You can also buy the special treatment as an add-on feature when booking or checking the plane.
FAQ
How do I Use Preferred Boarding on American Airlines? 
Preferred types of services can be acquired if you hold certain specifications like first or business tickets, hold special cards, or are part of the airline's loyalty program. 
How to get American Airlines Preferred?
Get your Airline preferred by getting First class reservations, reaching the elite level, and holding AAdvantage. 
How do I Add Priority Boarding to My American Airlines Flight?
Add priority features by getting or qualifying for the boarding groups. They are achievable via payment, buying higher-level tickets, or using special cards when checking in for your flights. 
Can I Upgrade My Boarding Position on American Airlines?
Upgrade your boarding position by contacting airline support or talking to the gate attendant. If spots in higher classes are available, you must pay between $30-$50 per head.
Conclusion
That's all we had regarding priority boarding on American Airlines and what you need to qualify for each. Getting a first-class ticket automatically qualifies you for the higher groups, though you can exploit the opportunities offered under business class to get almost similar priority.
Frequent flyers, active duty officers, and users of special cards can always check with the airline, view their status, and know which group they qualify in. Remember that you get no favors when late to board and departure.
So, which boarding group would you prefer and why? Comment below and tell us more about prior priority aspects received with different flights.