Happy Wayfarer is reader-supported. When you buy through links on our site, we may earn an affiliate commission.
For a better travelling experience, it's best that passengers check in their bags hours before a flight. How early can you check bags for a flight? An individual airline, for example, can deny boarding for those who get to the check-in counter minutes before departure
Typically, the allowed time to check in bags in many airlines ranges from 60 minutes to 24 hours before your scheduled departure time. Doing this will help you avoid the long line at the check-in counter, whose staff have to ensure you check in your baggage before they let you through the departure gate.
According to a Delta representative with whom I recently had a conversation the passenger directly needs to check the airline standards and regulations for the checked-in flight. If the luggage is checked out less than 4 hours before a flight is scheduled, it is not permitted to go on domestic flights.
Checked Bags Guide by Airline: International Flights and Domestic Flights
When you check in for your flight, it's important to know the check-in time for your airline. If you don't check in before your scheduled departure time and you miss the flight, you may end up with a hefty fine. With that said, here is a table of special check-in times for some airlines.
| | | | |
| --- | --- | --- | --- |
| | | Early Checked Bag Time Limit | |
| | | | |
| | | 6 hours, 4 hours for San Juan and Puerto Rico | |
| | | | |
| | | | |
| | | | |
| | | | |
Checked Bags Guide by Airline: International Flights and Domestic Flights
| | | | |
| --- | --- | --- | --- |
| | | | |
| | | 30 minutes before departure | 15 minutes before departure |
| | | | 45 Minutes Before Departure |
| | 4 hours prior to departure | 60 minutes before departure | 15 minutes before departure |
Can You Check Bags Early and Leave the Airport?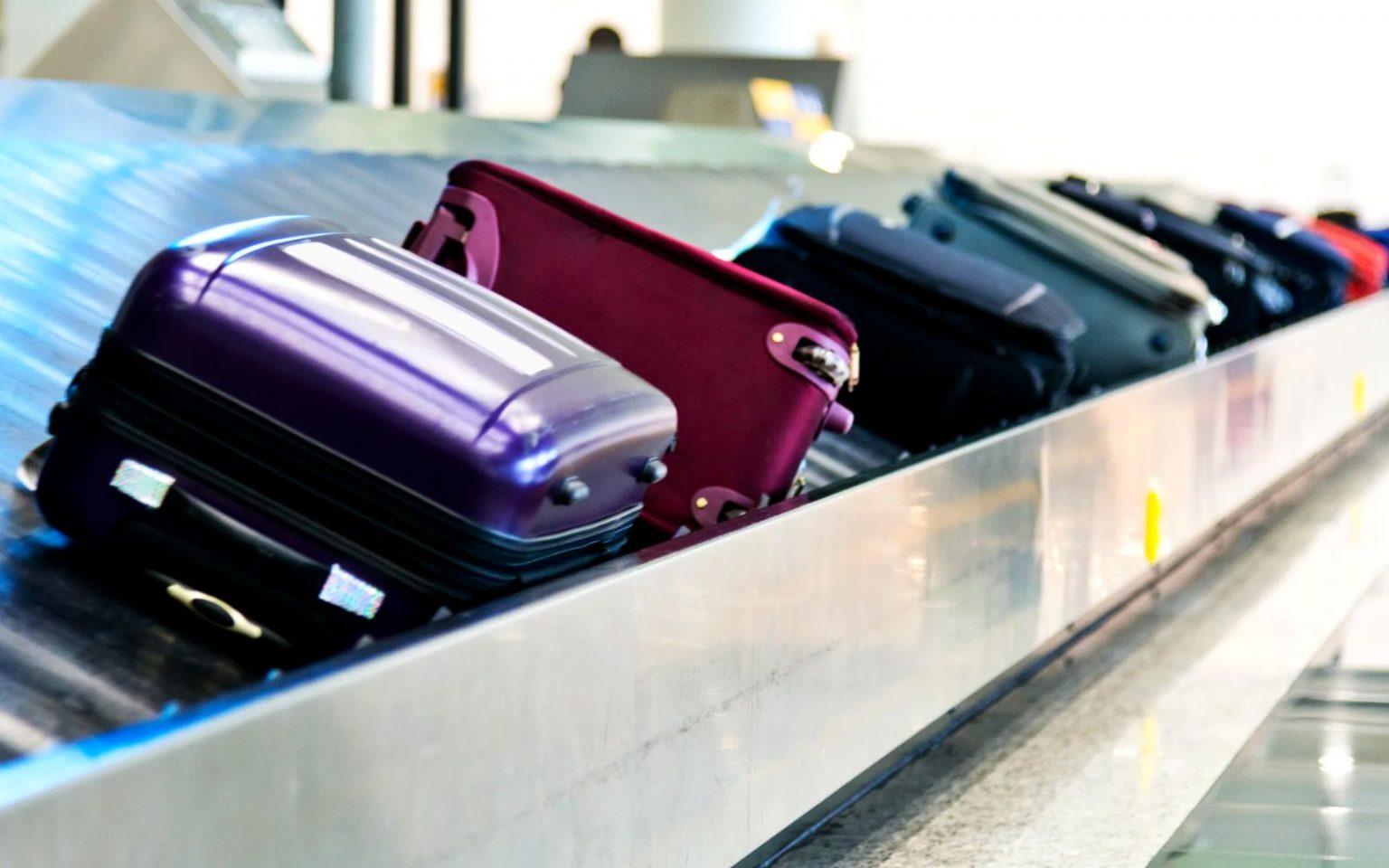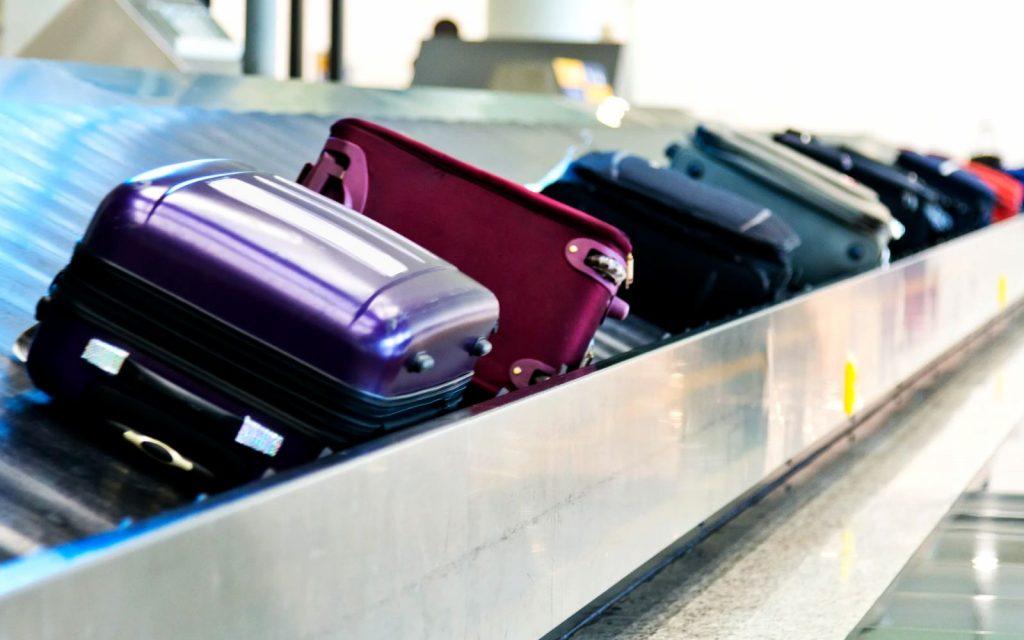 If your flight is booked on one of the major airlines like United or American Airlines, you can most certainly check in your bags early and leave the airport. However, if you have a flight booked with an airline that requires you to check all bags at the gate before boarding, then it's not possible to do so.
The first thing to understand is that most airlines will not allow passengers to check in their bags early if they are travelling with a full or overweight bag. They will also not allow passengers who request this option to board early if their boarding group has already reached their limit for checking bags at the gate.
If this occurs when your plane has already taken off from the gate, then you will either have to wait for a later plane or forfeit your seat until the next time when the airline allows it.
Why Do Most Airports Lack Luggage Lockers?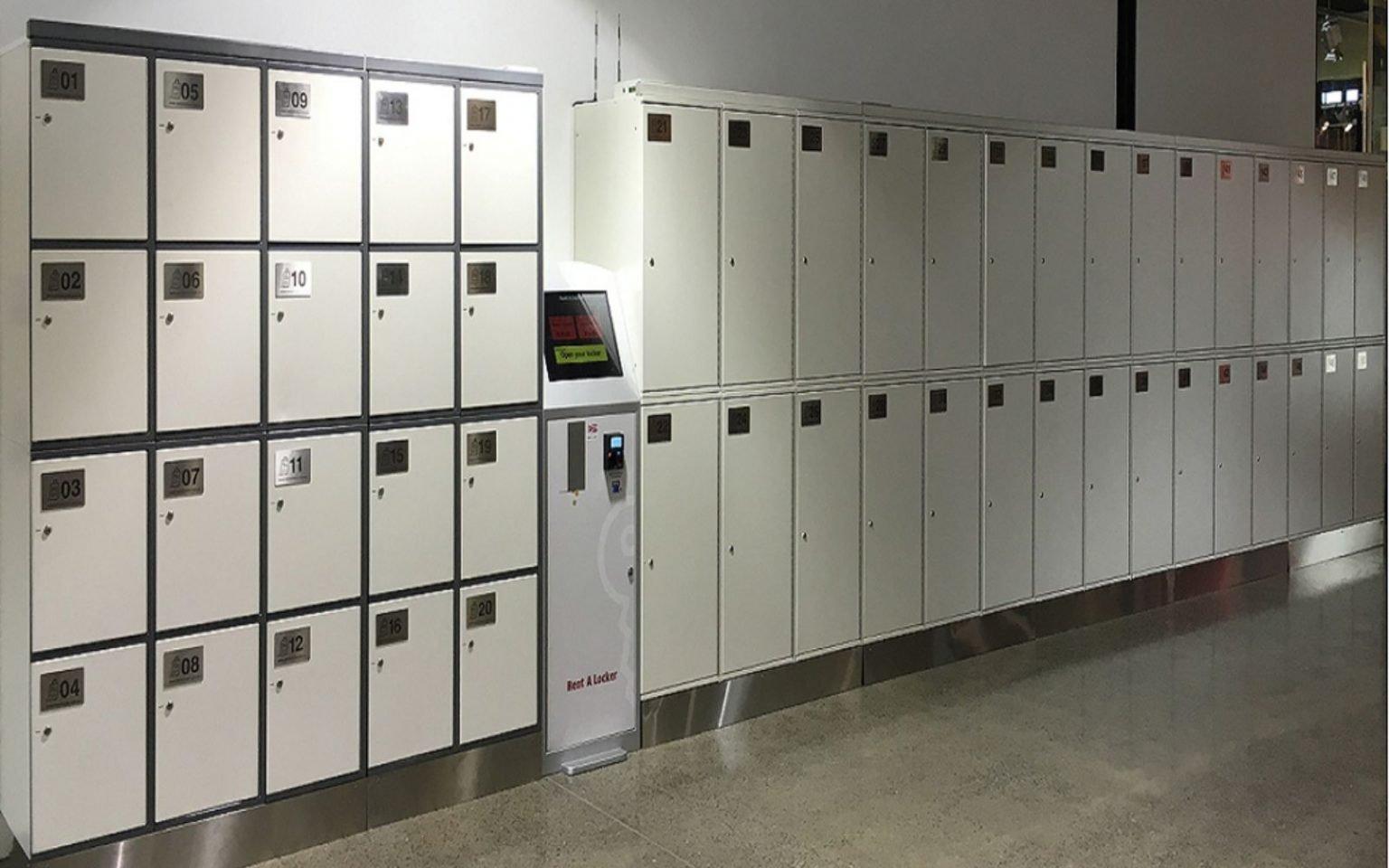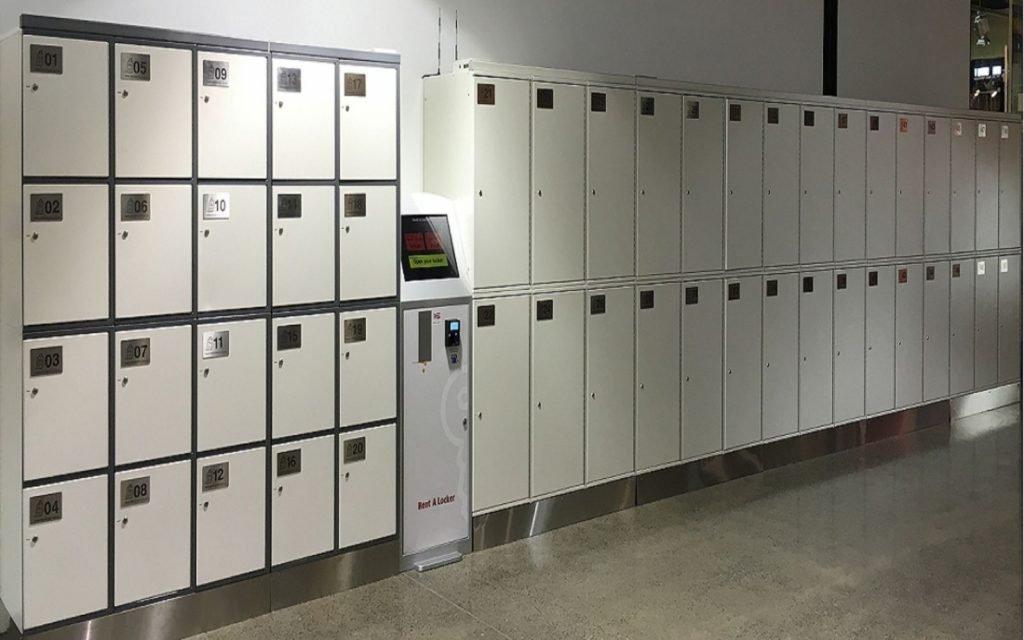 For safety reasons since the September 11 attack, most airports have shied away from providing luggage lockers. While this may not heavily affect domestic flights, travellers who have to check in in many countries might have a difficult time.
However, passengers can leave their bags at hotels near the airport that accept luggage storage. These hotels will not only keep your luggage safe but will also ensure to deliver checked baggage from the hotel early to the airport hours before departure.
Airports With Early Check-in Times
In some airports, the cut-off time to check in will range from 60 minutes to 2 hours before flights take off. Here is a table of airports with early check-in times.
| | | |
| --- | --- | --- |
| | | Check-in before scheduled departure |
| | | |
| | | |
| | | |
| | | |
| | | |
| | | |
| | | |
| St. Croix, U.S. Virgin Islands | | |
| | | |
If you're flying to European countries, you have to drop off your baggage at least 2 hours before your flight
If you're travelling within North America, you have to drop off your baggage 2 hours before your flight
Most international flights require you to drop off your baggage between 3 to 5 hours before your flight
Airports With Checked Bags Limits
Carry-on allowance for checked baggage varies depending on the airline, the size of the plane, and your cabin class. Generally, carry-on luggage should have a maximum length, width, and depth of 56 cm, 45 cm, and 25 cm, respectively. These measurements include all the luggage aspects like the handles and wheels.
Other than the size, some airlines have maximum limitations on checked baggage regarding weight. In most cases, they start at 5 kg (11lbs).
Carrying excess luggage when flying, either by size or weight, may result in additional charges. As such, it's best that you first check your airline's website to have a clue on what personal item to carry to avoid unnecessary costs.
You won't be allowed to travel if you haven't checked your bags less than 4 hours before your scheduled departure when flying from certain locations. These locations include:
Salt Lake City
Portland, Oregon
Las Vegas
Denver
Honolulu
Kansas City
Seattle
Denver
How Early Can You Check Bags for a Flight. Why Can't You Drop Off Your Luggage at Airport Earlier?
You can't drop off your luggage early because an airport is a busy place with limited space and there just isn't enough storage space.
You can drop off your luggage at most air companies the night before the flight if you have an earlier flight or bag drop counter than the standard time.
What Can You Do with Your Luggage If You Arrive Too Early at the Airport and Don't Want to Have to Bring It Around?
If you check in at the airport early and you don't want to bring your luggage around, you can store it in the rental car company's own storage facility. This is called "airport parking," and it costs more than just leaving your bags in a regular parking lot.
The good news is that if you're staying a few days, this might be worth it. If you're planning on spending more than a couple of hours in the terminal, though, it might make more sense for you to just leave your bags in a regular parking lot where they'll be safe from theft and vandalism until your flight departs
Can You Drop off your luggage at the airport the night before?
Yes, you can do baggage drop off at the airport the night before. If you are travelling on a flight that arrives at 9 a.m., then the last thing you want to do is wait around until 1 p.m. to pick up your bags from the carousel. This is why most airlines allow passengers to drop off their bags before their flight even leaves the gate.
The exception to this rule are flights that arrive at night time, or with very early morning flights (like 5 a.m.). In these cases, it's likely that you'll need to leave your bags at the airport for the day so they can be picked up by someone who does not have to work all day long and can get them at a reasonable hour.
Is It Necessary to Arrive at the Airport 2-3 Hours Before the Flight?
According to Heather Lissner, who is Phoenix Sky Harbor International Airport's spokesman, it is recommended that travellers check in at the airport two hours before departure to avoid flights departing and leaving them behind.
One reason to check in two hours early is that there might be long lines due to many passengers travelling to different destinations. Passengers who arrive early will have ample time to get through security screening, and to their gate before boarding their flight.
How Early Can You Enter an Airport Before Your Scheduled Departure Time?
If you have checked your baggage already, an airline will let you in 3 hours before flight departure time. This is because you first have to go through security before you can check in at your gate. An airport will open its gates a few hours before flight departure time.
The specific time to enter a gate will vary from one airport and airline to the other. For example, Alaska Airlines have a check-in limit time of 60 minutes for international flights and 40 minutes for domestic flights.
To avoid any inconvenience with your trip, you should confirm such information with your airline's website at least 24 hours before departure time.
When Should I have a Boarding Pass Ready for Flight?
When you book a flight online and are asked to print out your boarding pass, it's important that you print the pass ahead of time. The reason is simple: Airlines do not allow passengers to use computers during security screenings.
In an attempt to keep passengers from using their phones or tablets during check-in and security screening, they will not allow these devices on the plane at all. This means that even if you have just printed out your ticket, it will not be accepted by the gate agents
Top 5 Tips for a Worry-Free Check-In at an Airport
One of the most disturbing parts of air travel concerns departures and arrivals. This is especially true for international flights. To enjoy a good flight to your country of choice without any worry, consider the 5 tips below:
Do all the paperwork before departing to your destination. Some important documents to look out for include your passport, ticket, proof of vaccination, and passenger locator forms. Do this several hours before you arrive to avoid any delays.
Weigh your luggage before getting to the airport. Experienced travellers know how expensive an airline will charge for extra luggage. Weighing your bag early will give you enough time to plan and avoid unnecessary costs during your flight.
Check-in early. Most airlines advise passengers to arrive between 60 minutes and 3 hours ahead of departure time. If you live far away from the airport, it's best that you stay in a hotel for 24 hours before departure. You can also do online check-in 24 hours before your flight.
Prepare for security checks. An airport must conduct a luggage check before issuing you a ticket. Prepare for this early enough by removing any metal objects like your belt, removing any outer clothing, and such things. The security rules on luggage vary depending on the airline or country you're visiting.
Plan your airport arrival. While checking in at the airport early is important, poor planning might prevent you from doing this. You should think of your means of transport to the airport, and the parking space at the airport.
Conclusion
The most important factor determining how early you can check your bags for a flight is the airline you are flying with. Some airlines allow online check-in 24 hours before your flight, while others require you to check in at the airport. Other factors include the length of your flight and whether you have any special baggage requirements.
Checking bags early ensures that they will be loaded onto the plane in time and that you will not have to worry about them being lost or delayed. Have you encountered any problems when checking your luggage at the airport? Let us know, we can help you out.