Happy Wayfarer is reader-supported. When you buy through links on our site, we may earn an affiliate commission.
Logging out from internet access is crucial for your data security. If you are facing troubles and don't know, how do I log out of Norwegian internet, don't worry this guide is for you. From my own experience I know when trying to utilize an NCL internet package for the first time, it can be difficult to comprehend everything involved at once.
I have prepared this detailed article, which outlines the three-step easy guide you should follow and three reasons why logging out of the NCL internet is essential. So, let us begin!
Why Should You Log Out of NCL Internet Access?
You should always log out of internet access once you finish browsing. Before I explain the reasons for logging out, let me explain how to log in: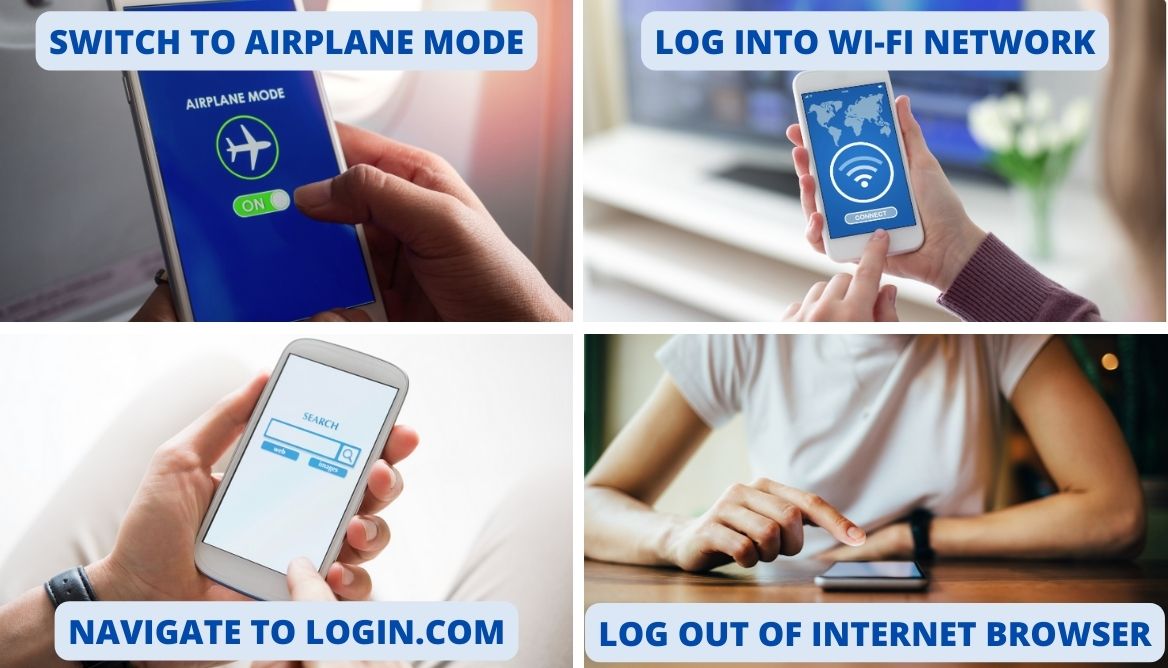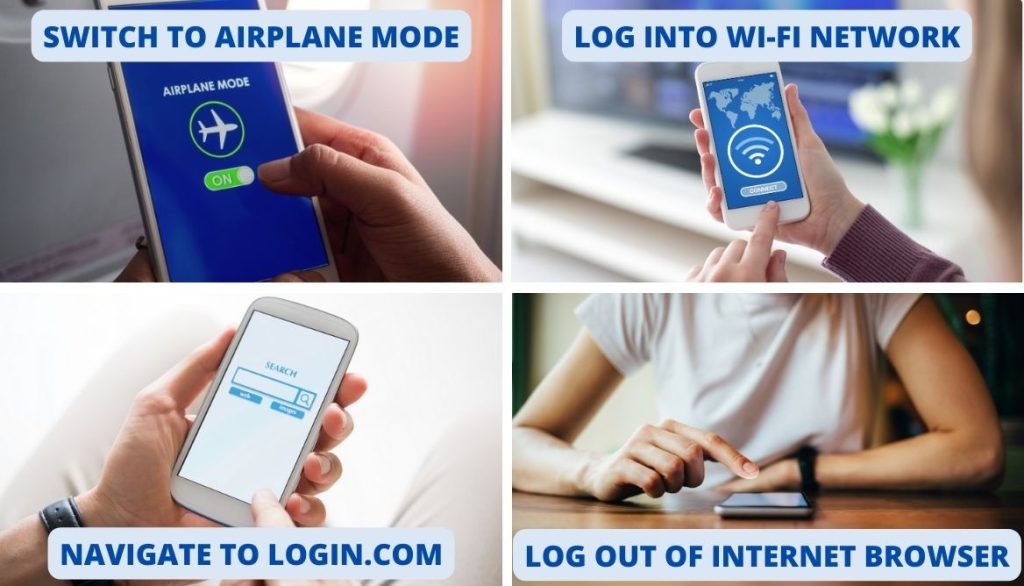 Switch to Airplane Mode and log into the Wi-Fi network, NCL_Internet_Bliss.
Launch your preferred web browser and navigate to login.com.
After you choose a plan, you can use the Norwegian Cruise Line WiFi. After you are done using the internet browser, log out.
So, why is it advisable to log out? Well, below are some of the reasons.
To Safeguard and Ensure Your Account Is Safe
Upon logging out of an internet browser, the user successfully concludes their ongoing session. This holds particular significance when utilizing a network that is shared or accessible to the public, for example, a computer or laptop located in: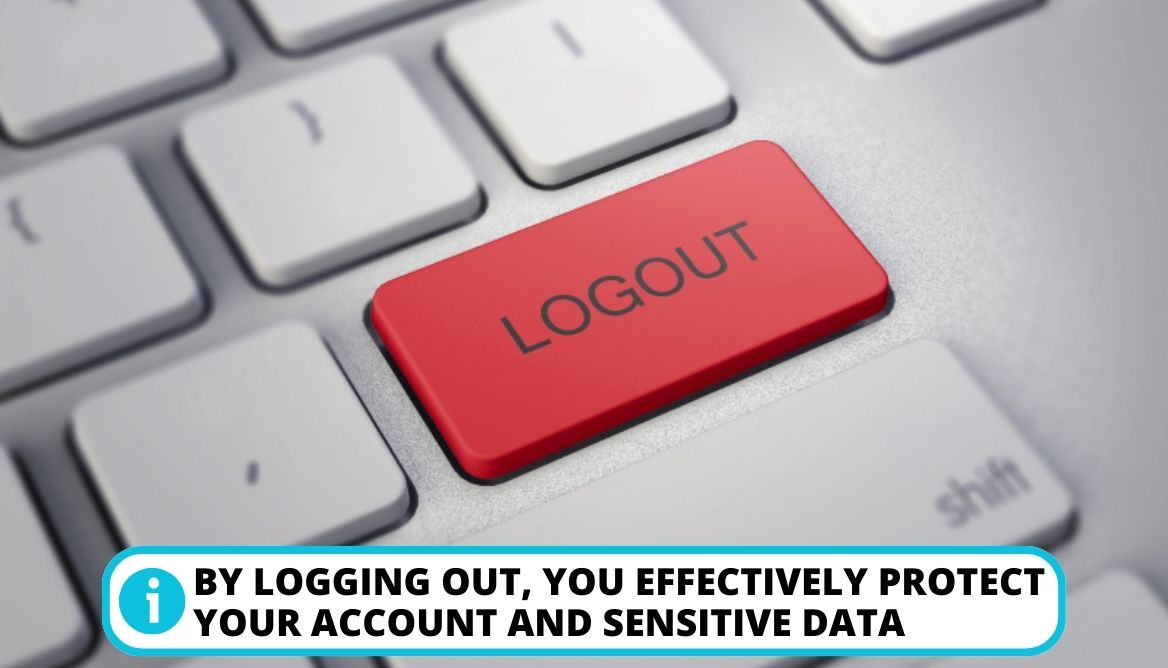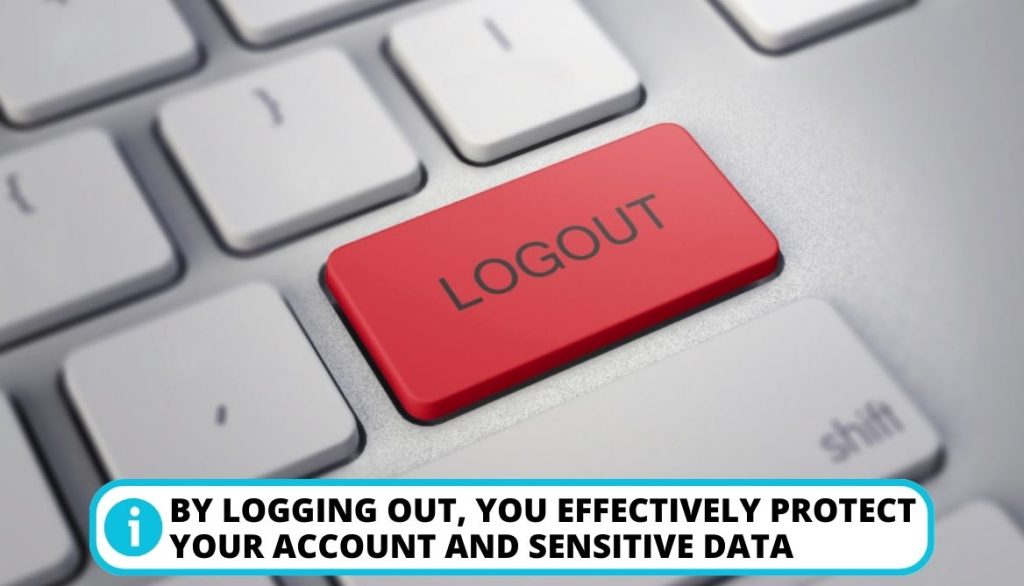 A library;
Internet cafe.
By logging out, you effectively safeguard your account and prevent the exposure of confidential data to any other individuals.
Reducing the Risk of Data Breaches
Data breaches have the potential to transpire across several platforms, and even well-established organizations like NCL are susceptible to such occurrences. Logging out after utilizing the internet service reduces the probability of compromising one's account if there is a data breach.
Privacy-Related Issues
When you are signed into the service, it may keep tabs on: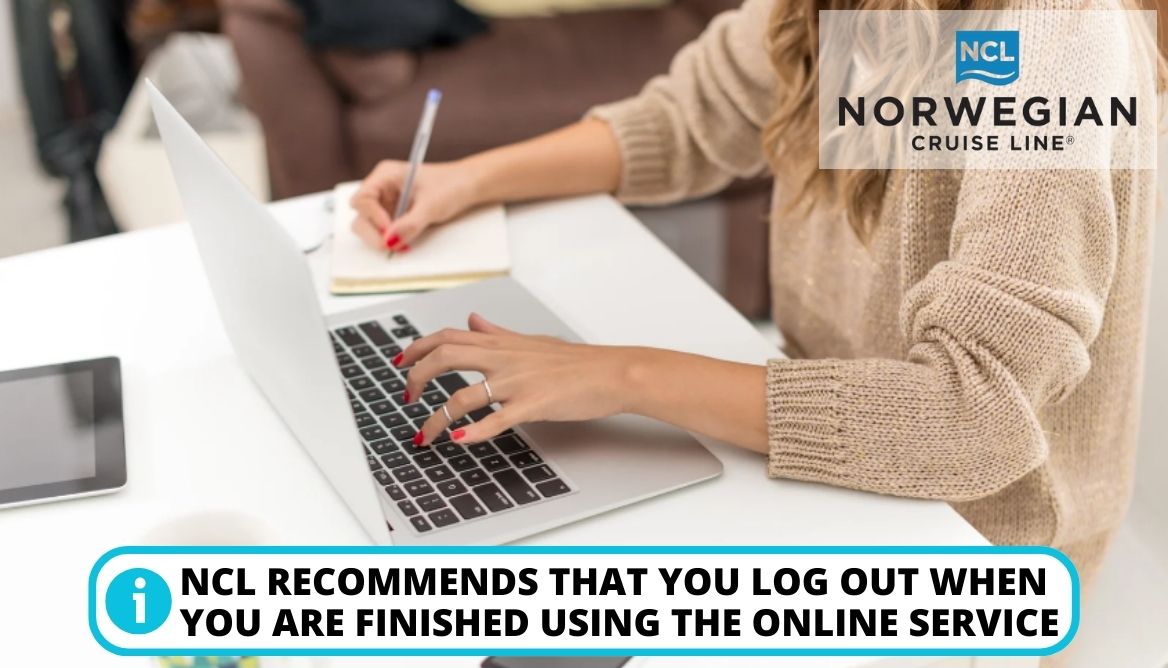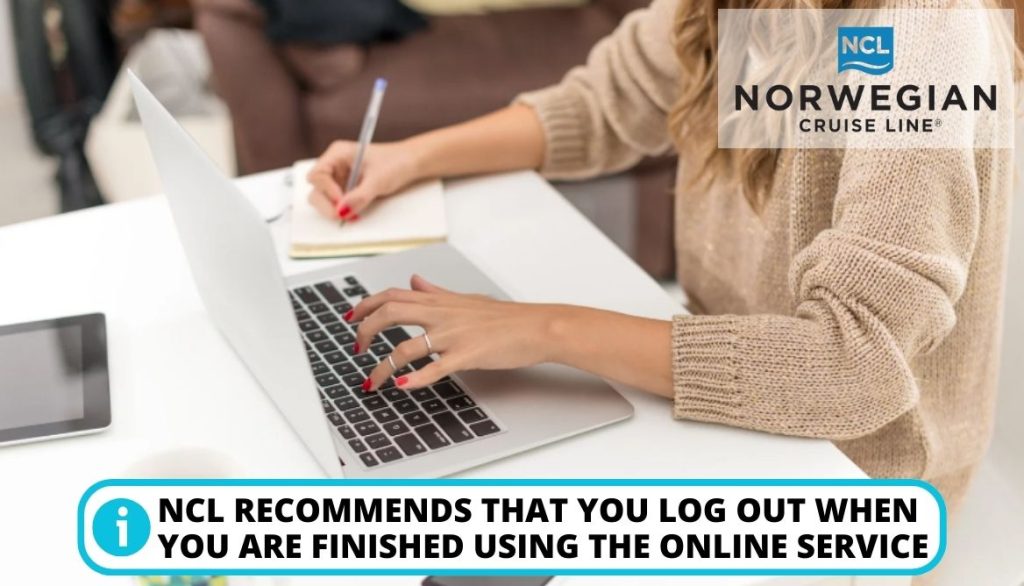 What you do.
Record information about you.
Tailor what you see and do to your preferences.
If you log out of a service, it can no longer observe your subsequent visits to other websites.
Fortunately, passengers may rest assured that NCL takes the security of its customers' data very seriously. However, users are still recommended to log out when they finish an online service. It's an easy process that provides an additional safeguard for your information.
How Do I Log Out of Norwegian Internet: 3 Steps to Follow
As I have highlighted, logging out of the Norwegian Cruise Line internet is easy. I have broken it down into four steps. Take a look.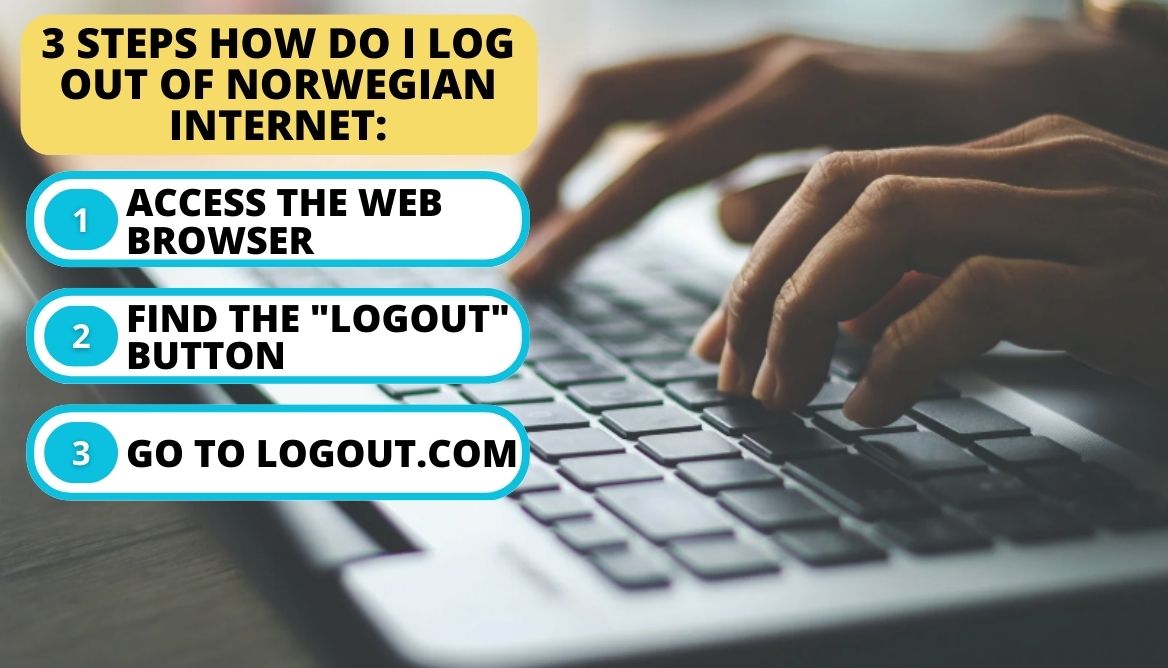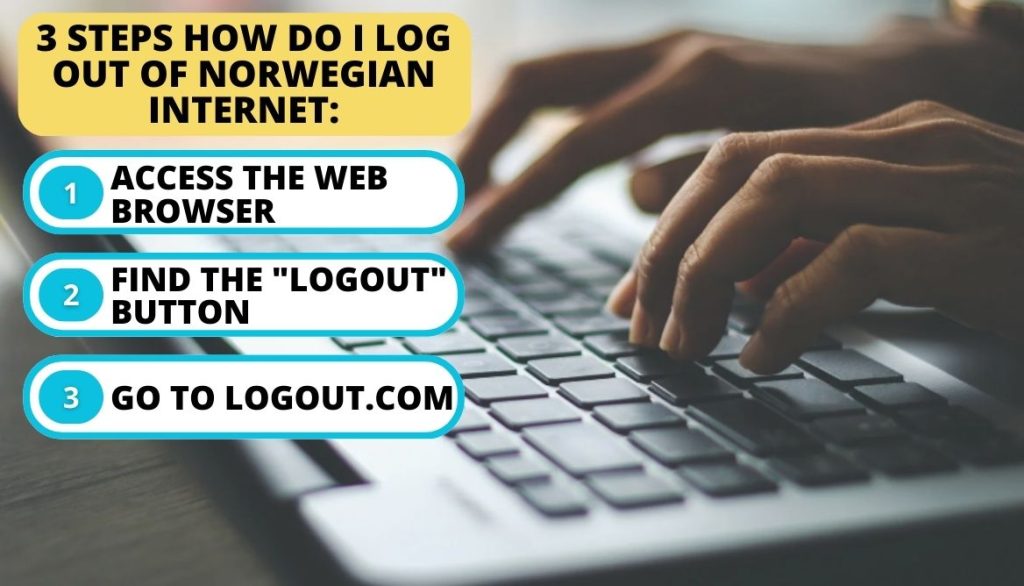 Step 1: Access the web browser using a computer or mobile device.
Step 2: You'll get a login/logout window if you're on the 250 Internet Minutes Anytime plan. The "Logout" button can be seen on this login page.
Step 3: If it doesn't work, you can always use logout.com. If you have purchased an unlimited data plan, you can stay logged in for the entire cruise without incurring additional charges.
Important! To prevent unauthorized access to your account and private information, log out of a computer or device after using it.
Important Tips for iPhone Owners
Disabling an iPhone's background app refresh feature can:
Effectively reduce internet usage.
It diminishes the amount of data used by background-running apps.
This feature can be advantageous when individuals utilize a restricted internet plan and want to ensure they do not exceed their designated internet minutes.
Adhering to these prescribed procedures can safeguard their personal information and mitigate the risk of unwanted intrusion into their account.
Norwegian Cruise Line Internet Café
Norwegian Cruise Line has designated areas on its ships where visitors can avail themselves of internet access/ free Wi-Fi, alongside the option to purchase Wi-Fi packages. Despite being situated considerably from the conventional, individuals embarking on a Freestyle Cruise should stay connected to the global community.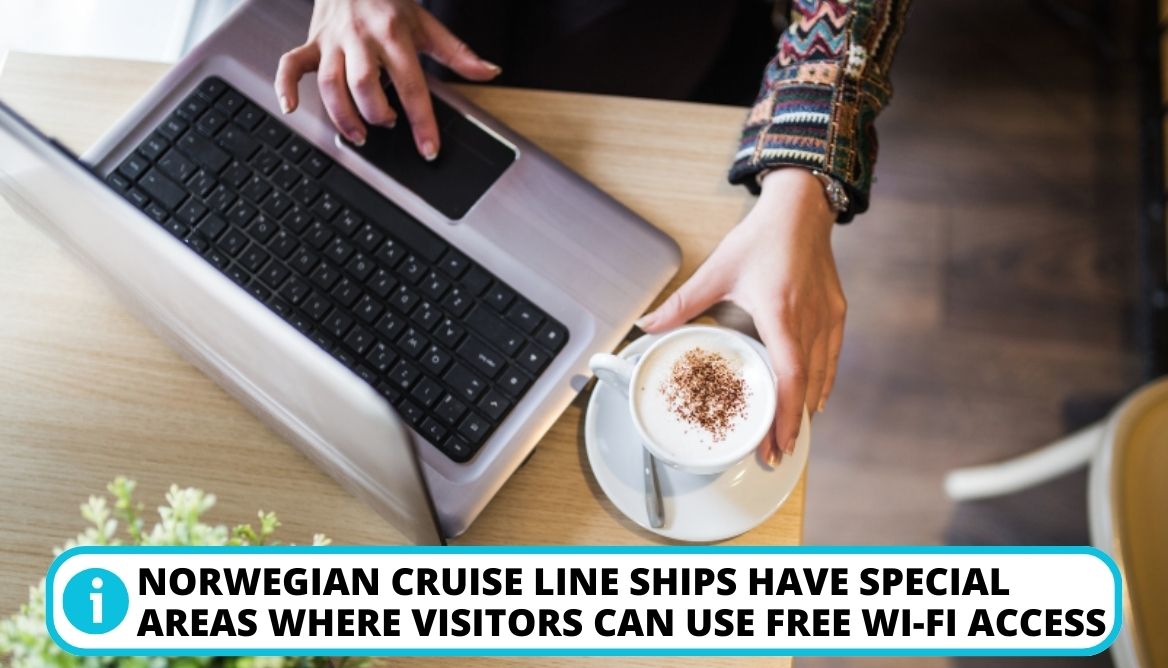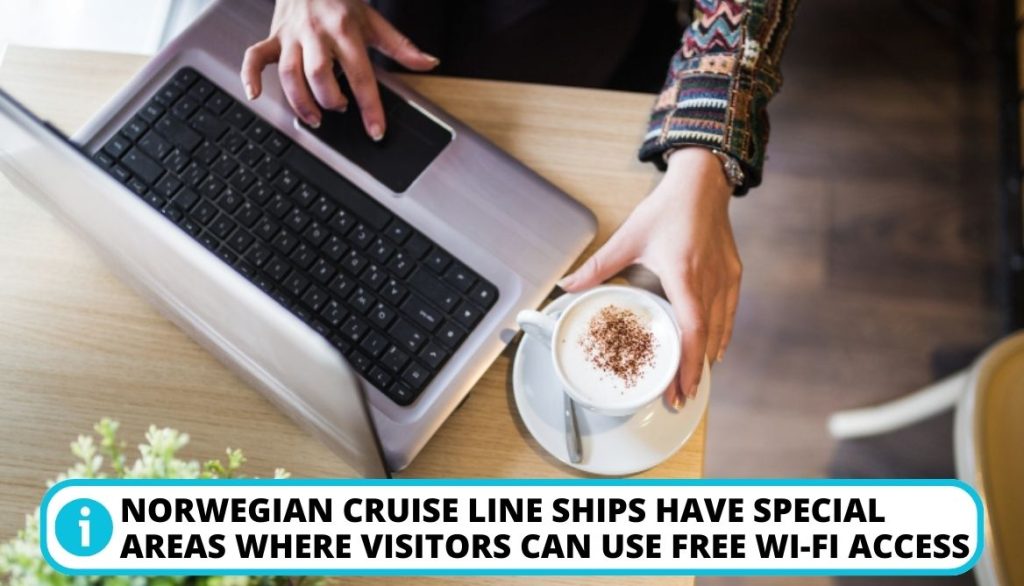 All the vessels in their fleet are equipped with Internet Cafes, allowing passengers to engage in:
Web browsing;
Online chatting;
Accessing personal email accounts.
Interest cafes, sponsored by MTN, are available throughout the clock on all NCL ships.
15 Ships With In-stateroom Wi-Fi Internet Availability
Although wireless internet (Wi-Fi) access is provided aboard all Norwegian cruise line vessels, several ships have a restricted connection scope. In-stateroom Wi-Fi is available on several ships, including:
Breakaway;
Norwegian Bliss;
Epic;
Dawn;
Getaway;
Gem;
Jewel;
Jade;
Sky;
Pearl;
Star;
Spirit;
Pride of America;
Sun;
Prima.
What If Your Ship Hasn't In-stateroom Wi-Fi Internet Availability
In contrast, the Internet Cafes on the other Norwegian cruise line ships are the only places guests can access an Internet connection during their voyages. According to Norwegian Cruise Line, access to the internet can be achieved either through: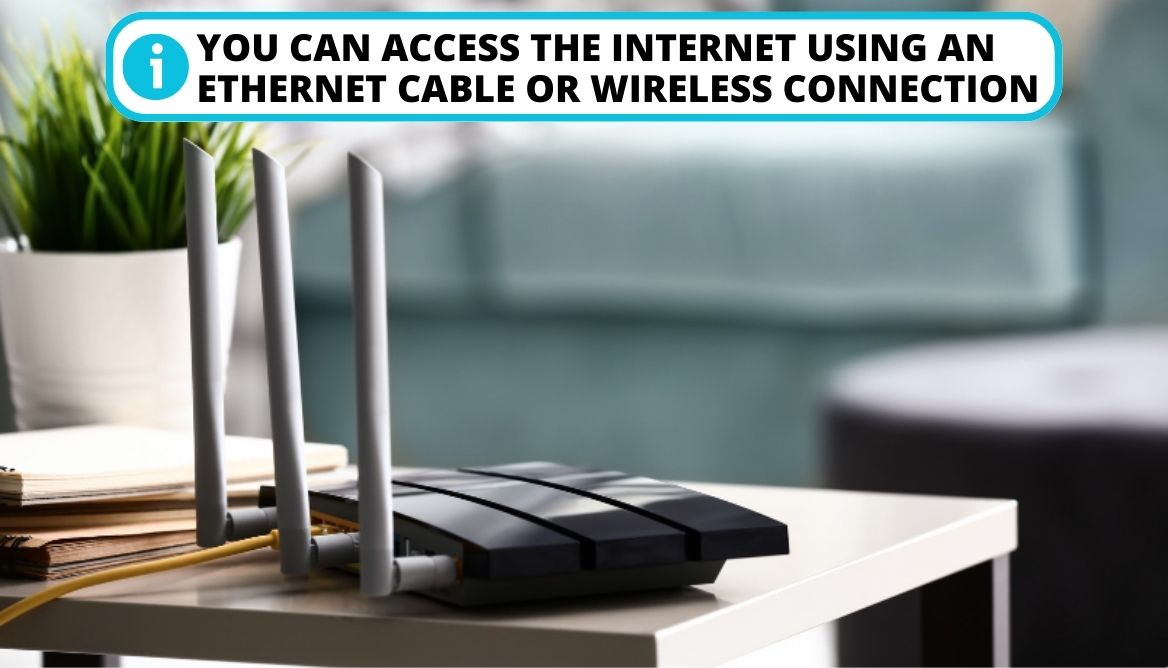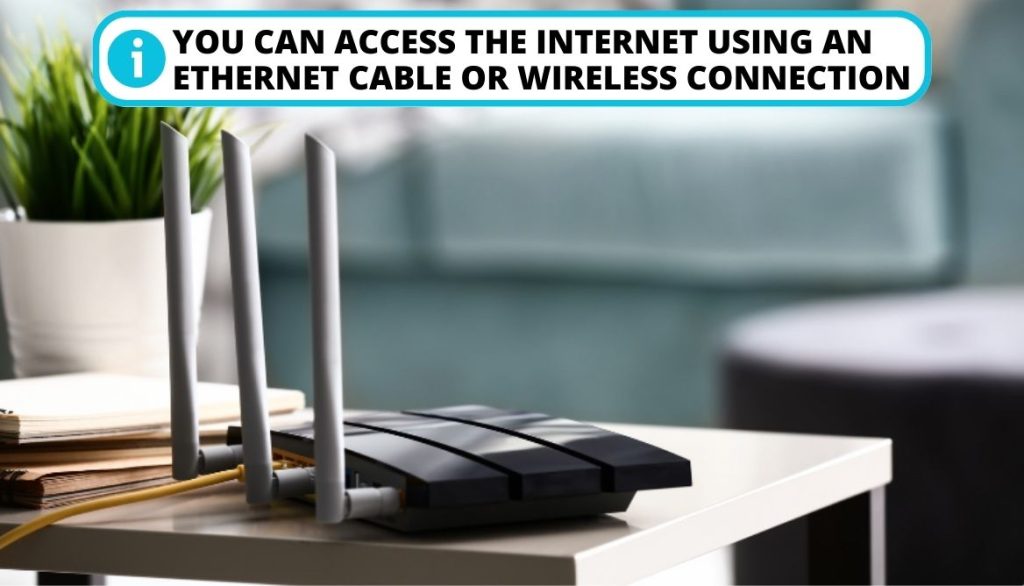 Using an ethernet cable;
Wireless connectivity.
Would you want Free cables? Wait for the designated hours, then head to the internet café and get one from the internet cafe manager.
What Are the Types of Internet Packages You Might Come Across?
The Norwegian cruise line offers internet onboard, and there are two main internet packages, namely:
Unlimited Wi-Fi Package;
Unlimited Premium Wi-Fi Package.
I am going to look at each individually. Let us start with the unlimited Wi-Fi package.
Unlimited Wi-Fi Packages in the Norwegian Cruise Line
It will cost you $29.99 a day for one device. However, if you wish to add a second device, you will pay an extra $15.99 daily. Packages for up to four devices are also available.
You can use this for emailing, texting, and general online browsing. The unlimited Wi-Fi package lacks support for streaming features.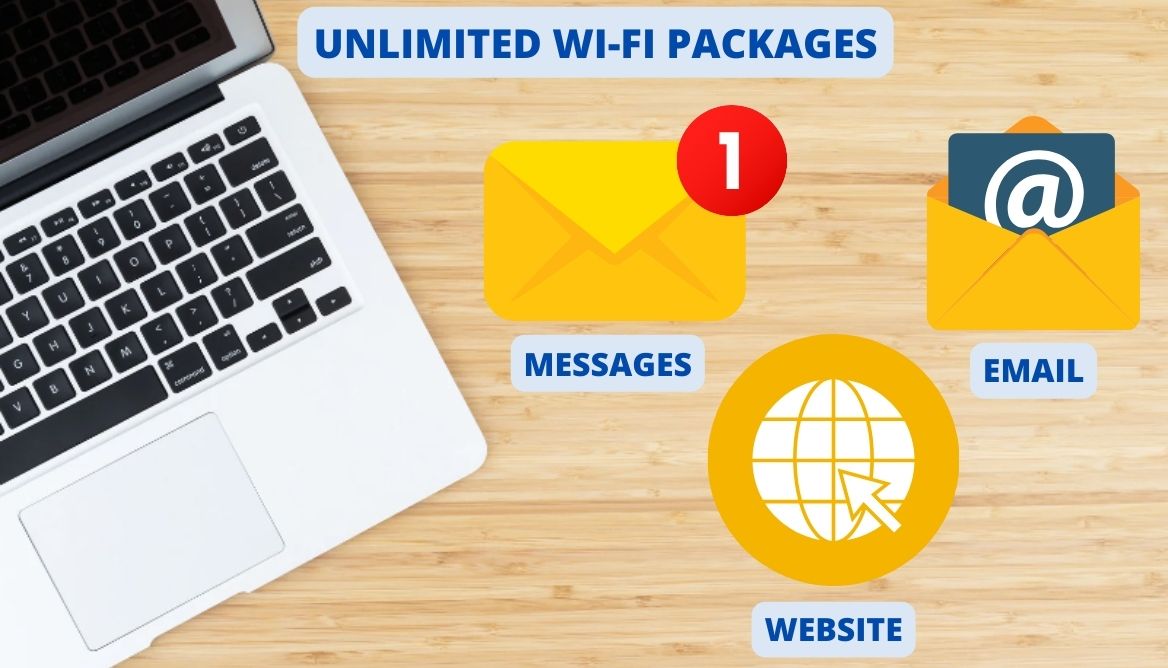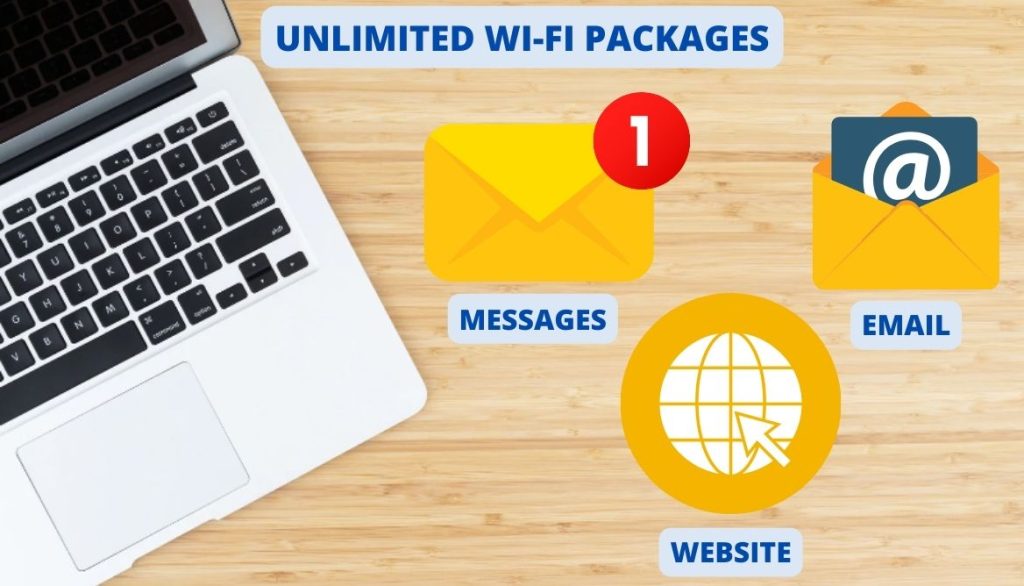 So, what is included?
Browse social media platforms, including Snapchat, Instagram, Facebook, Twitter, and WhatsApp, and share or upload visual content.
Calling, sending, and receiving messages via Viber, FaceTime, iMessage, Zoom, Skype, Instagram, Facebook, Snapchat, Twitter, Telegram, WeChat, and Google Duo.
Check out the App Stores for Android, iOS, and Windows.
Web Browsing for Local and World News and Travel Information.
Send and receive emails and share files using iCloud, Gmail, Outlook, Yahoo, Google Drive, and Dropbox.
Unlimited Premium Wi-Fi Network Packages in the Norwegian Cruise Line
One device will cost you $39.99 a day. Adding a second device will require you to pay an extra $25.99 daily. Unlimited premium Wi-Fi also offers packages of four devices.
This type of Wi-Fi can support streaming functions such as video streaming and audio streaming. It also allows VPN access.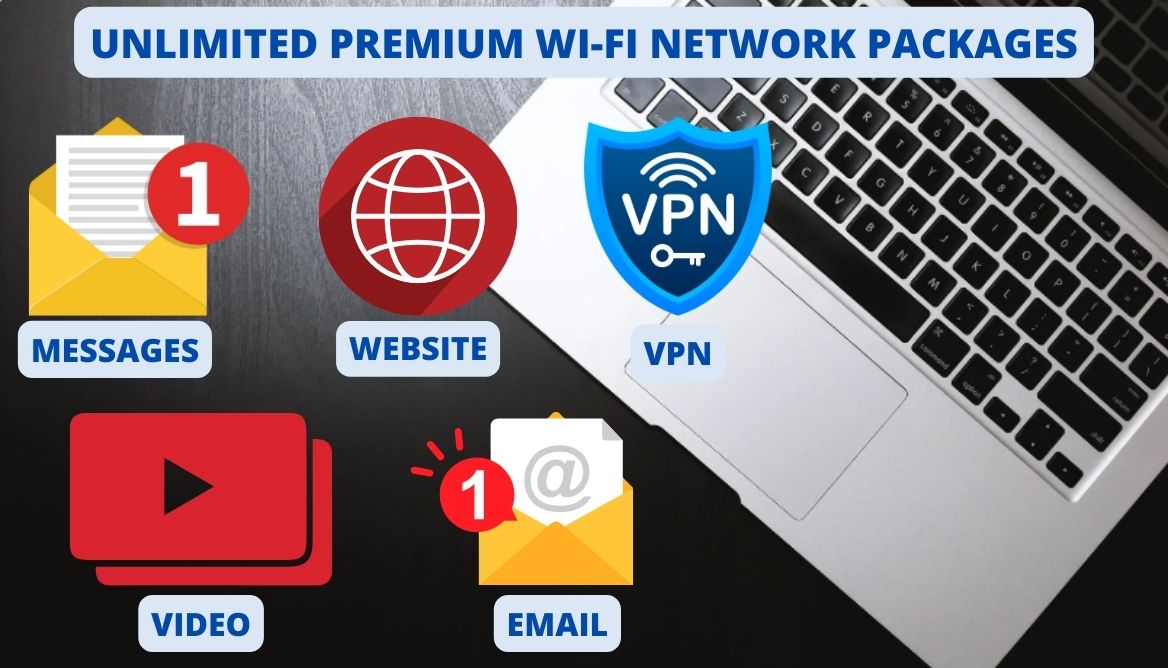 What is included? All of the contents of the Unlimited Wi-Fi Internet Package. Also incorporated are:
Fox News, Comcast, CBC News, TikTok, CTV New, and VPN.
Entertainment options such as Hulu, Netflix, HBOMax, Amazon Prime, ESPN+, Disney+, Paramount+, Peacock, Live Sports, YouTube, Video Surveillance, Pandora, Spotify, SoundCloud, iHeart Radio, Podcasts, Google Play Music, and Apple Music.
Note: Please note that charges may vary depending on the type of vessel and how far it sails.
What Makes NCL's Ultimate WiFi Package Stand Out?
Norwegian Cruise Line offers a variety of internet packages to meet the demands of its visitors. The internet speed is constant whether in a Haven or a Norwegian Cruise Line Suite, which is the greatest aspect. The following are summaries of the features available with NCL internet packages:
| | |
| --- | --- |
| | |
| | Except for streaming functions, travelers who purchase the Unlimited WiFi subscription have complete access to the internet. All passengers can use this internet package available during NCL's entire fleet. |
| Unlimited Social Media Internet Package: | As the name suggests, this internet package lets you surf through famous social media sites. The sites include WeChat, Instagram, Facebook, Snapchat, Twitter, and others. However, note that this package excludes access to email and the Internet. The maximum capacity for its use is one device. |
| | Unlike onboard buying, internet packages purchased before the trip may result in cheaper Wi-Fi costs. |
| | Users can purchase either 100 or 250 internet minutes at a discounted rate with the 100/250 Minute Package. You can only have one device signed in at a time, and there's a logout/login page. |
| Unlimited Premium Wi-Fi Package: | This is Norwegian Cruise Line's top-tier internet package. Internet, email, social networking, and video streaming are all included in this package. Additionally, NCL will be introducing new and exciting add-ons for their passengers in the near future. |
FAQ
How Do I Opt Out of NCL Mail?
You can opt out of the NCL mail by clicking the link to unsubscribe at the end of each email.
What if I Have Trouble Logging Out of Norwegian Cruise Line WI-FI?
If you still cannot log out of the Norwegian Cruise Line WiFi after clicking the logout button and accessing logout.com, you should contact technical support by clicking the link on the login page.
Conclusion
Norwegian Cruise Line makes it simple for all passengers to connect to the internet while at sea. Guests can use the free wifi or purchase a package and stay connected to the outside world.
I hope this explanation of how to log out of the NCL network has been clear. Logging out at the end of your session is a simple precaution that can help keep your private information protected and your browsing secure. Even if you've stopped background app refresh, logging out is the best way to safeguard your information.
What difficulties have you encountered in getting off the Norwegian cruise Internet? Please leave a comment and don't forget to share this article with your friends.