Happy Wayfarer is reader-supported. When you buy through links on our site, we may earn an affiliate commission.
Do you get tired of doing the same old fly-and-flop vacations when you fly to a lovely location and then spend your days lying by the pool or on the beach? Fly-and-swap vacations are the perfect way to escape routine and start a fantastic adventure.
We will dig into the fascinating world of swinging holidays in this post, exploring how they differ from the usual vacations. Prepare yourself to find thrilling options that will revolutionize your holiday experience and leave you with unforgettable memories!
What is a Fly and Swap Vacation? A Quick Overview
Fly and swap vacations offer you an exhilarating experience.
It's like a home exchange program where travelers from other countries swap homes.
You save money on accommodation, and you also experience a new culture.
The main aim of afly-and-swap vacation is to give travelers a chance to experience new cultures in one holiday.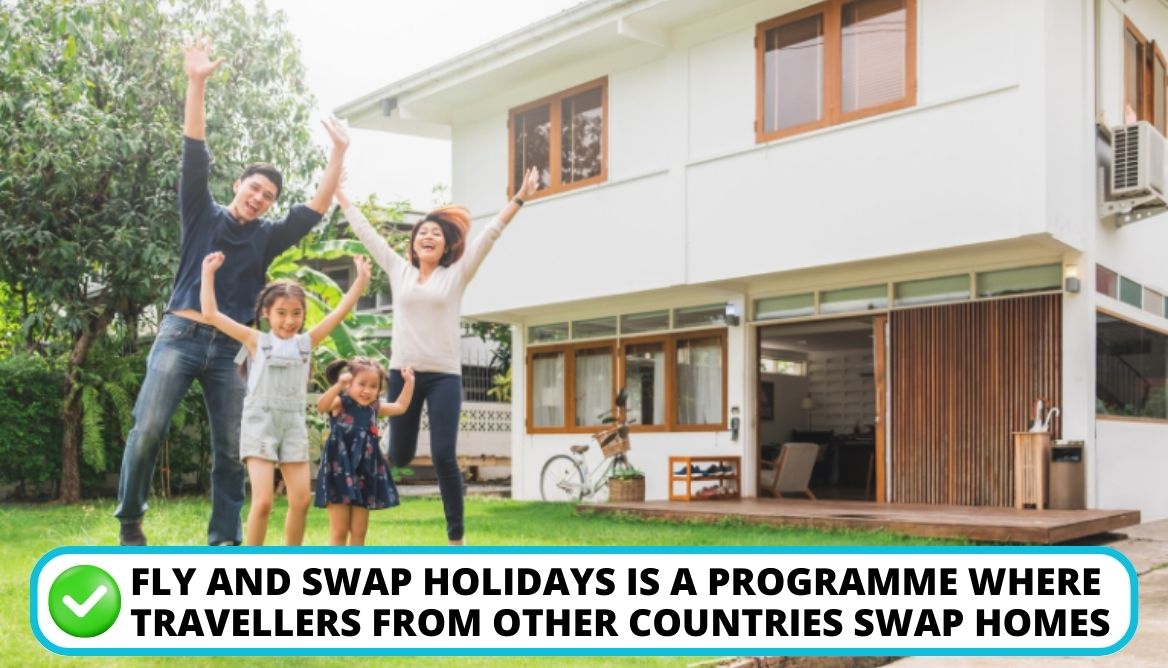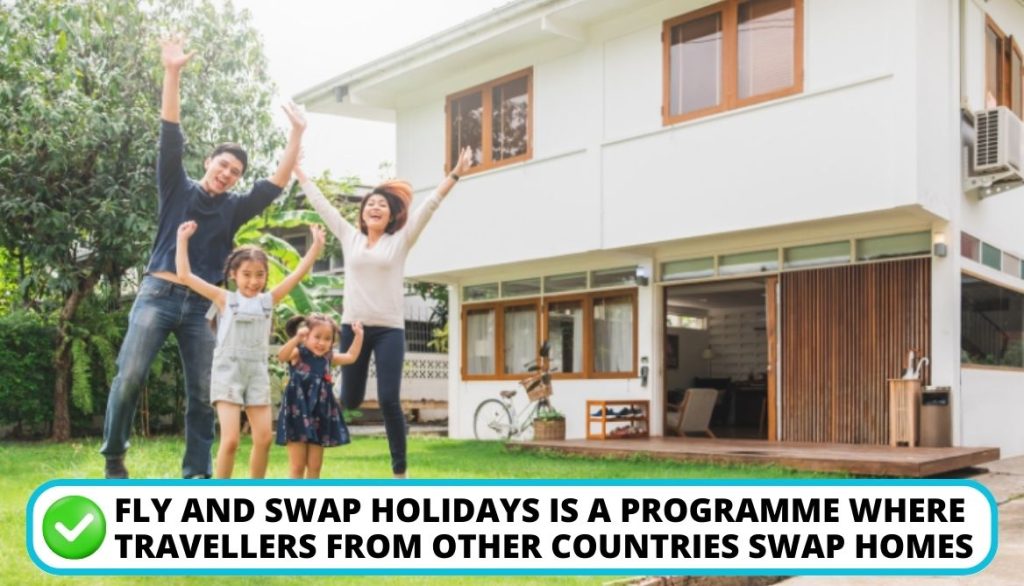 We now have several websites that promote these vacations and link like-minded people together. Keep reading and discover all you need to know about this kind of vacation. Get ready as we dive into your potential fly-and-swap adventure getaway.
Fly and Swap Vacations: Pros & Cons
Fly and Swap vacations allow travelers to do a home swap and experience different cultures. It's an excellent cultural exchange but has some benefits and drawbacks. Let's look at some of them: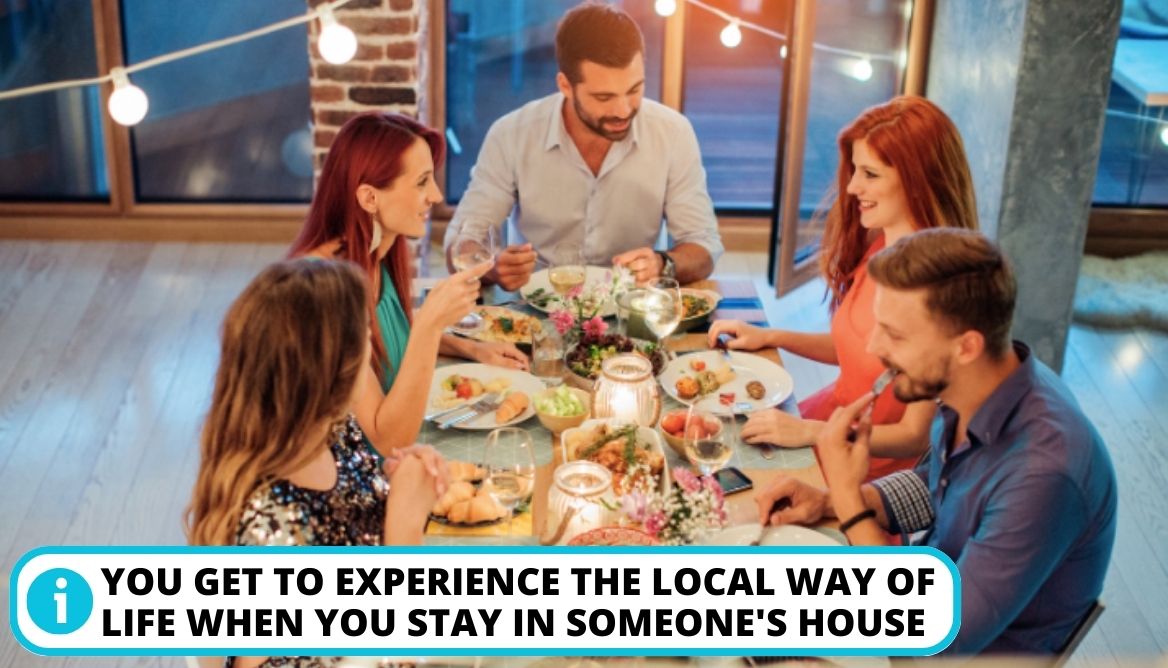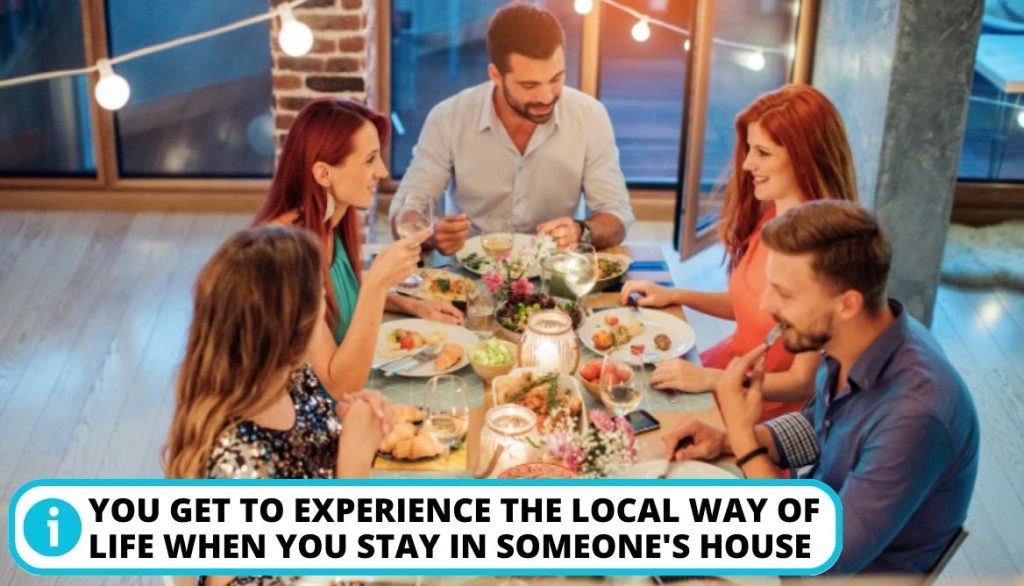 Pros
Going on a fly-and-swap vacation has several benefits, especially if you're tired of your local life. Let's look at some of the pros:
Affordable: Fly and Swap vacations help you save money by reducing accommodation expenses. You must only pay the membership fee when joining the home swap website. The overall cost is cheaper compared to paying for motels or rentals. Swapping accommodations also saves you food since you can cook in your host's home.
Local Lifestyle: You get to experience the local way of life when you stay in someone's house. You can explore the neighborhood shops and markets and learn the local language. You can interact with people and practice their local traditions, which will be part of the unforgettable memories you get from the vacation.
Different Locations: You can visit multiple destinations and experience different cultures rent-free. Fly and Swap vacations give you all these experiences at affordable costs.
It feels like home: a fly and Swap Vacation feels like a home away from home. Married friends can go on these vacations and have a great time at barbecues and outdoor events like they would in their homes. You will get a fully equipped kitchen with an entertainment set and escape from the hotel environment.
Cons
Just like any other thing, fly and Swap vacations have some drawbacks. There are some aspects of fly and Swap Vacations that can inconvenience travelers. Let's look at some of them:
Damage of Property: There are natural concerns about potential property damage and missing valuables, especially during the home exchange. These things happen sometimes, which might result in losses. Implementing proper guidelines and providing insurance covers to prevent such issues can bring complications.
Dealing with Strangers: Fly and Swap vacations usually involve like-minded individuals with the same vacation thrills. Fellow travelers only know each other after their meeting, which can cause trust issues and security problems.
Adapting to a New Environment: Getting used to someone's home takes time. You might need help with the local traditions and different cultures. Travelers can also need help with authentic connections in a new home environment.
Bureaucracy: Planning dates and traveling arrangements take time. It's time intensive and involves much planning and agreements between travelers. Planning early to deal with cancellations and changes would be best since the decision-making process is slow.
Legal Requirements: You need to thoroughly research the laws and legal requirements of the travel destination to minimize stress with the local authorities. You risk having visa and tax issues with the local administration hence the need for proper planning before exchanging houses.
How To Find Like-Minded Travelers
Finding someone who shares your interests, lifestyle, and expectations is crucial to fly-and-swap vacations. Comfort is vital to ensure that your swap partner will take good care of your house and items of value. Find a location that appeals to you and provides the experiences and activities you long for to achieve this. Consider the platforms listed below:
1. Homestayin
On homestayin.com, registration and all reservations are free. To finalize your reservation, you must pay 15% of the total homestay fee to them. Visitors should contact the host to confirm that they are available to accommodate them on the requested dates before booking a reservation.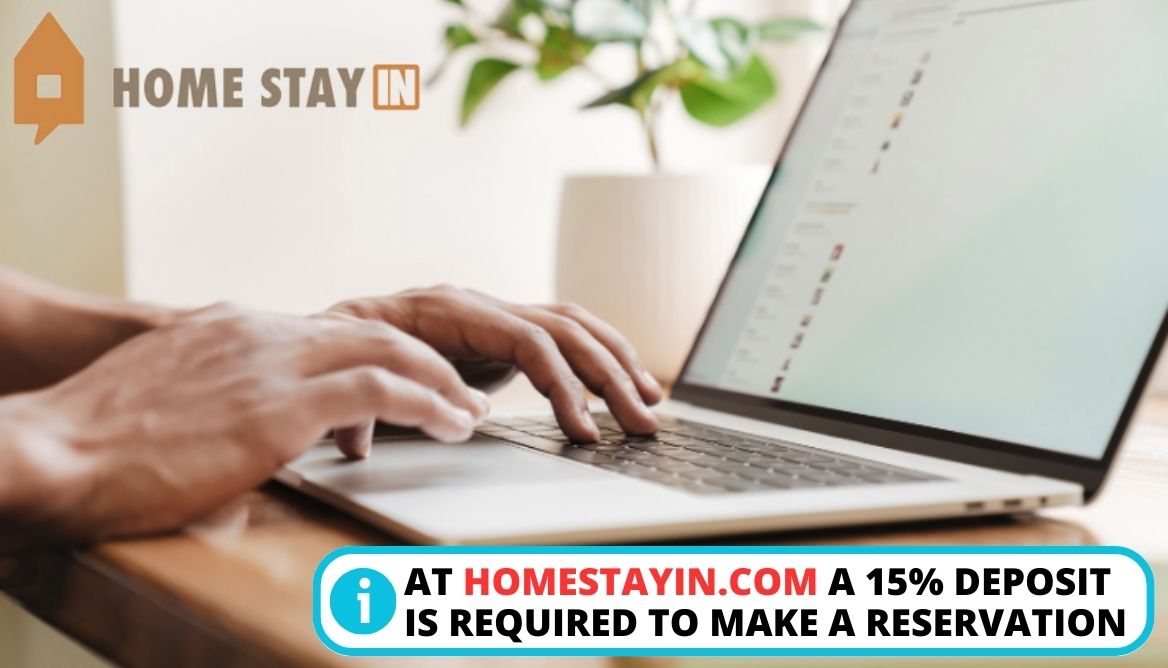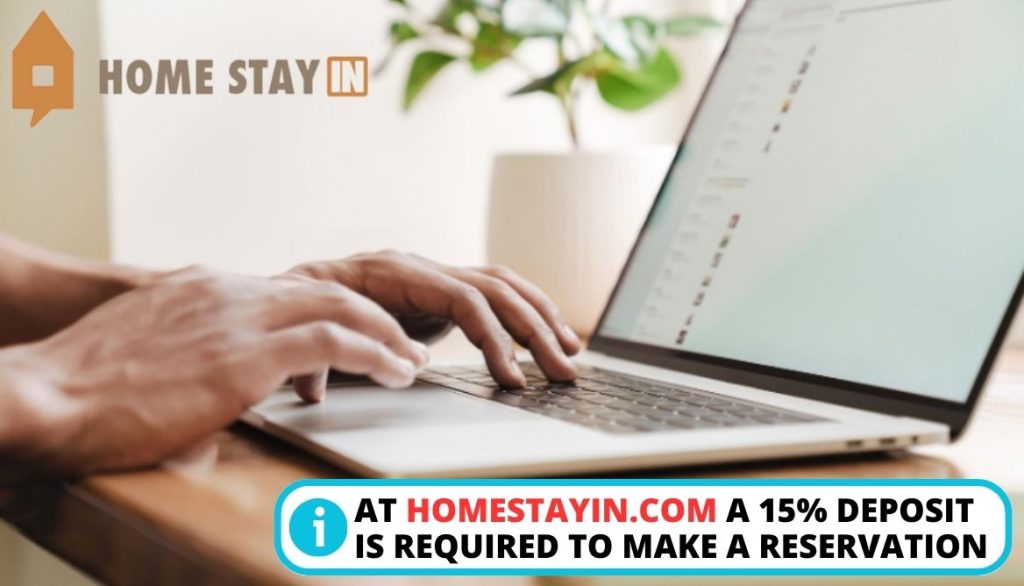 2. Wwoof
A worldwide community concerned with ecological farming practices and sustainability is created through the Worldwide Opportunities on Organic Farms (WWOOF) program, which enables individuals to interact with organic farmers worldwide.
3. Love Home Swap
One of the most popular house swap websites online is http://www.lovehomeswap.com. It's a great website for anyone looking to exchange homes with those who live somewhere else in the world. You can find a person who resides in your country or anywhere.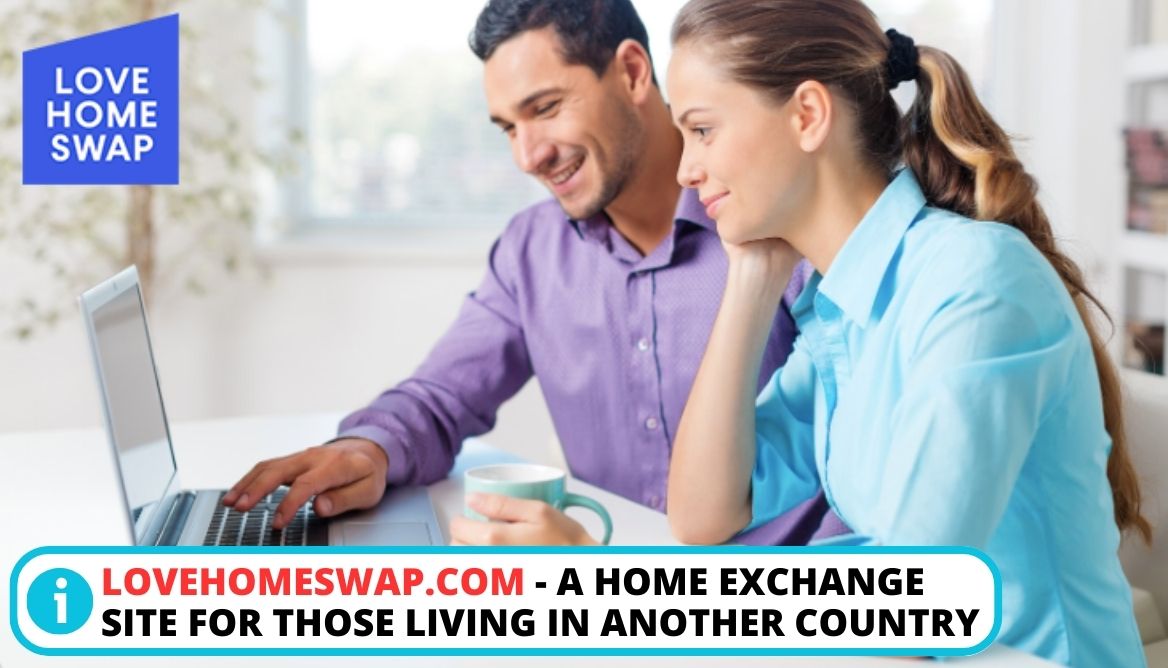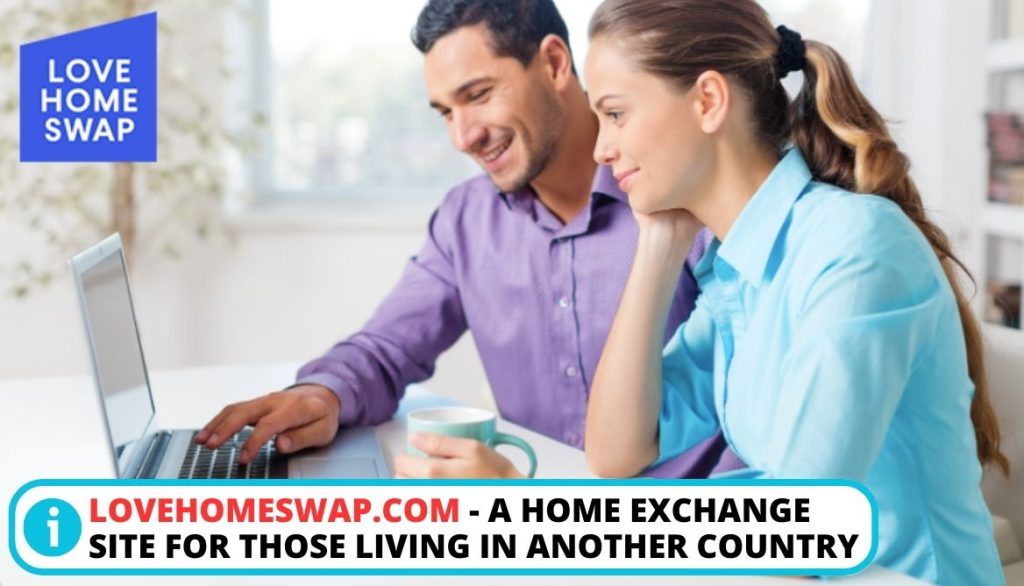 4. Couch Surfing
When visiting a new city, you can use Couchsurfing to stay for free at someone's house. This will enable you to avoid tourist traps and explore the region like a native. On https://www.couchsurfing.com/, you can find activities that help you meet new people while honing your communication skills or going on hikes.
How Swap Vacations Fly Work?
Fly and Swap vacations are pretty straightforward. Are you looking to go on one of these vacations? Below is a simple guide of the steps to follow:
1. Join a Home Exchange Platform
Home exchange platforms are usually in the form of websites like:
They help you connect with like-minded individuals interested in exchanging homes or living with you.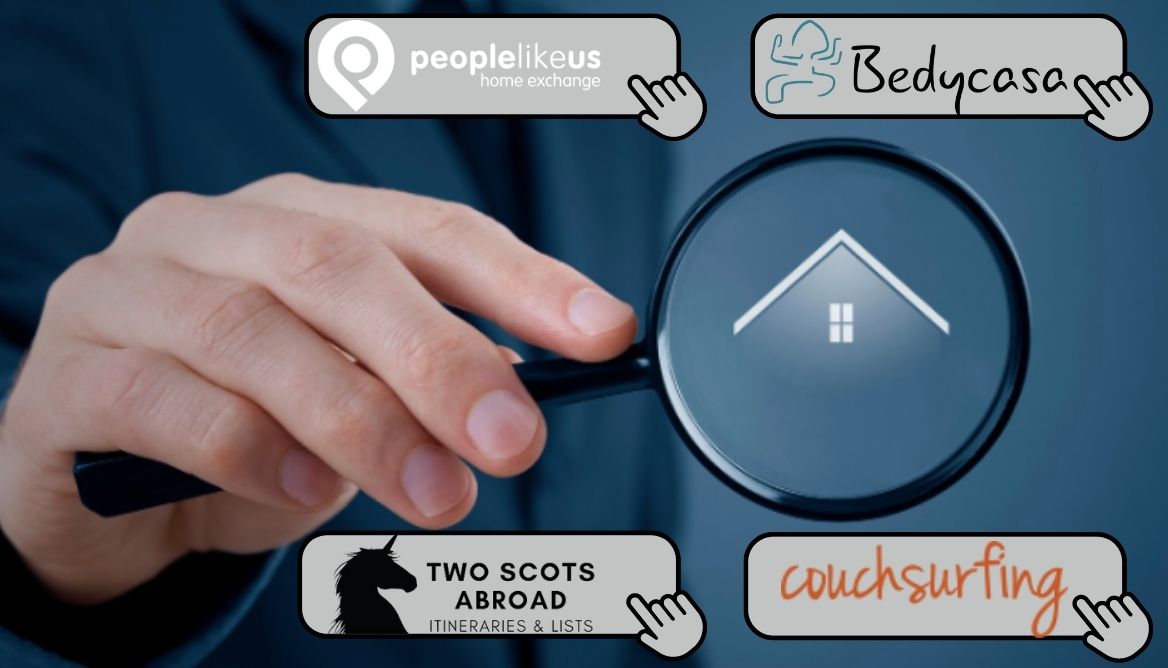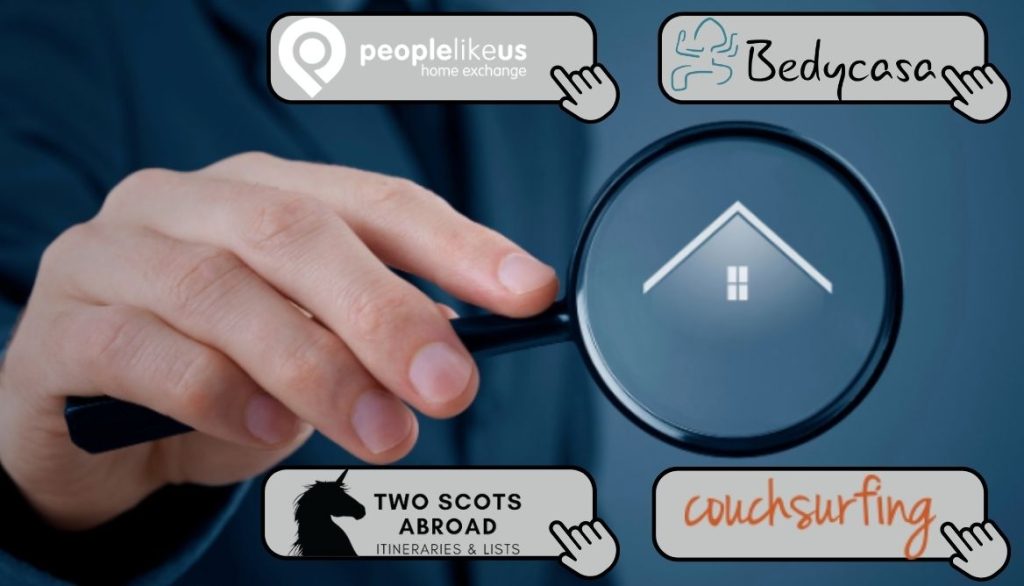 2. Make a Unique Listing of Your Home
Show the location of your home, highlighting the amazing features it has to offer. These features include spacious rooms, amenities like pools and saunas, Indoor gyms, and outdoor gardens. Share photos that show the best your home has to offer.
3. Search for Fly and Swap Vacation Members
You can now browse multiple website listings for potential destinations. Narrow down the list by selecting the ones that you like based on location, culture, convenience, and amenities it offers. Try contacting the potential fly and Swap Vacation candidates from your list.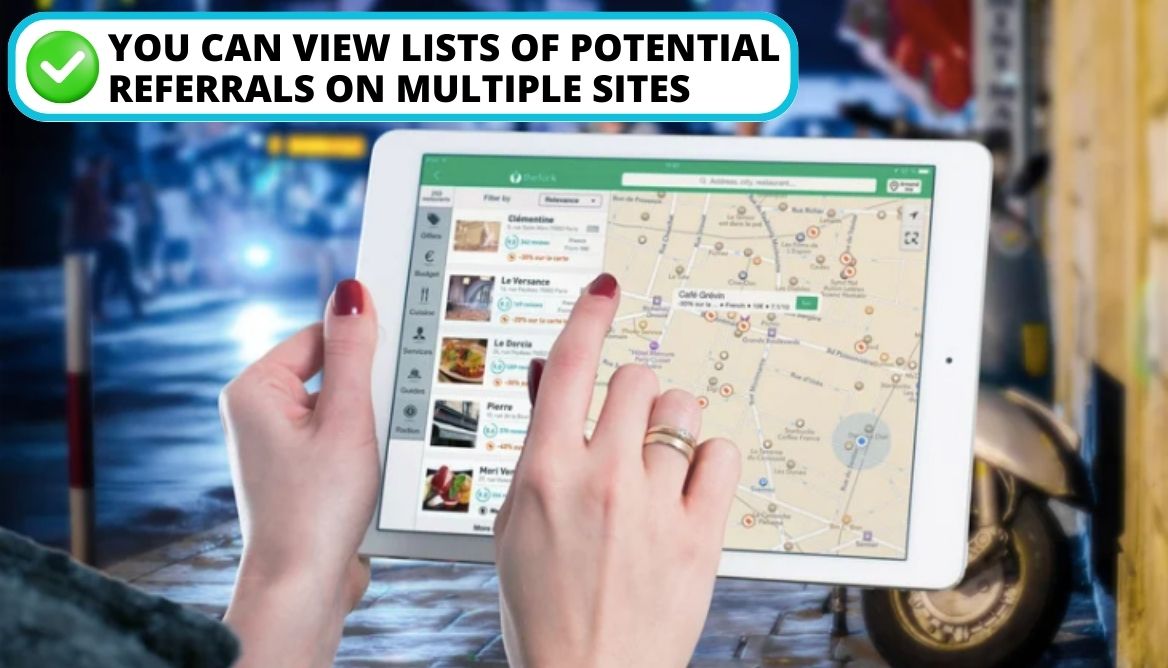 4. Discuss and Agree to Terms
After contacting like-minded travelers, you discuss terms and agree on locations and dates. You will discuss durations, guidelines, number of visitors, and other demands. You should also sign a written contract with the terms and conditions of the swap.
5. Prepare your Home for Guests'
You can now clean and organize your home and make it guest-ready. Ensure that you leave no valuable items and personal belongings behind to prevent the risk of theft. You can provide instructions on using amenities on unique properties.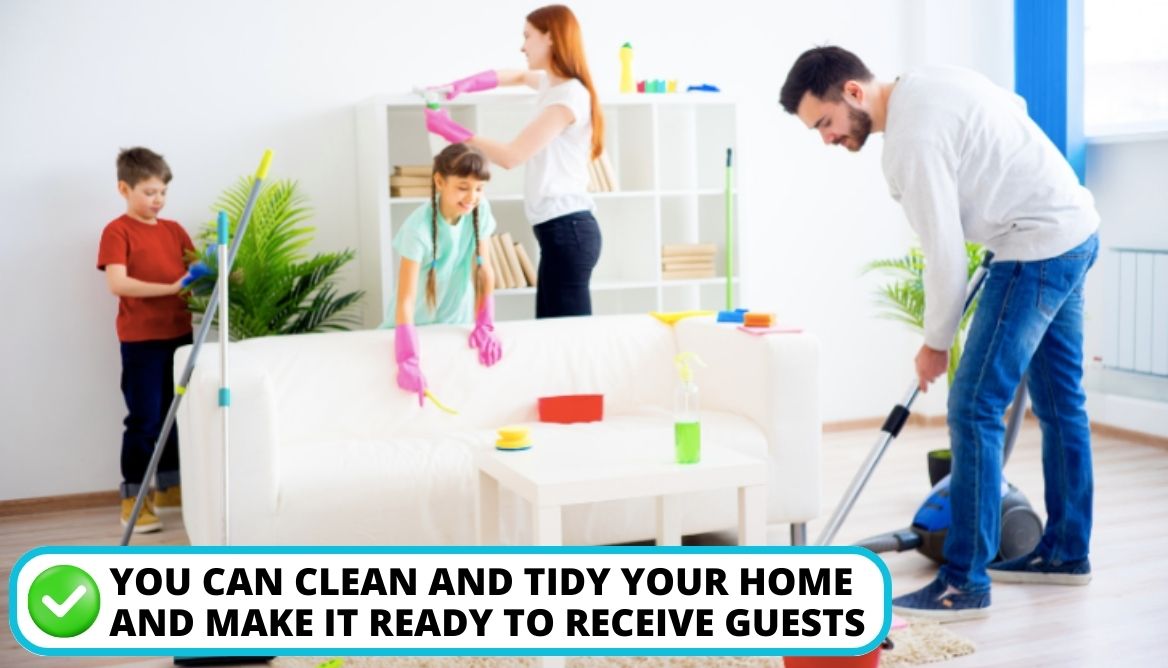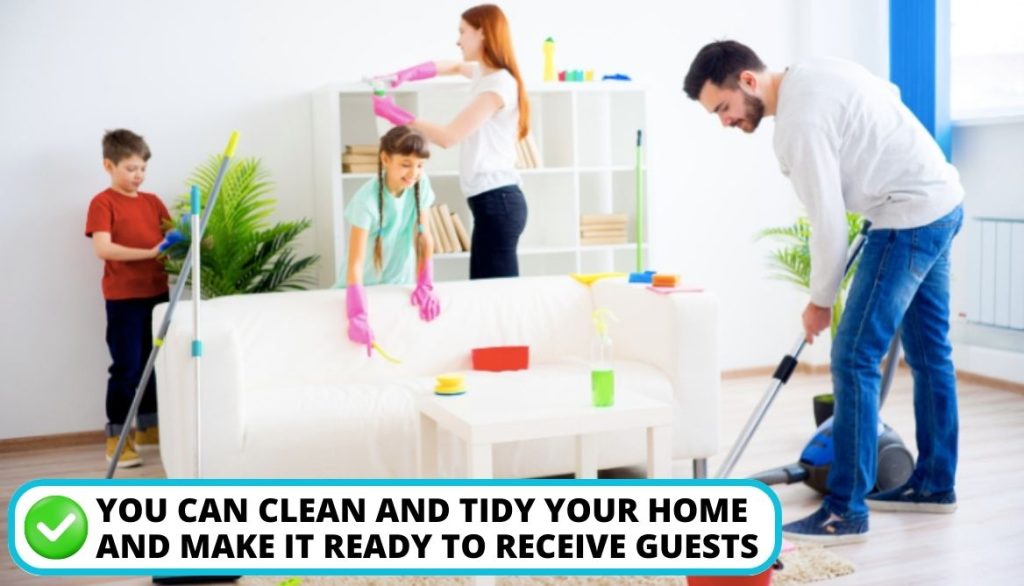 6. Travel to Your Selected Location
The only thing left after researching potential destinations and picking one is traveling to the selected place. At this stage, you live in someone's house and get a taste of the foreign land culture. You can get rental cars, stroll around the shops and beaches, and discover the local culture during traditional travel.
5 Things to Expect on Fly and Swap Vacations
One can experience many amazing things on the fly and Swap vacations. They give you a global perspective on people's way of living and their local culture. You will explore serene locations, taste authentic cuisines, and participate in cultural activities. You can also interact with fellow adventurers in bustling cities of the world.
Here are some things to expect when taking a fly-and-swap vacation on your next adventure:
1. Connections and New Friendships
Fly and Swap vacations allow travelers to meet and interact with new people.
You can meet members of different travel communities and create long-lasting friendships and relationships.
It's an excellent way to immerse oneself in the culture and community events, extending your connections beyond the vacation.
It allows travelers with like-minded views to plan and travel around the world with the view of experiencing a different global perspective.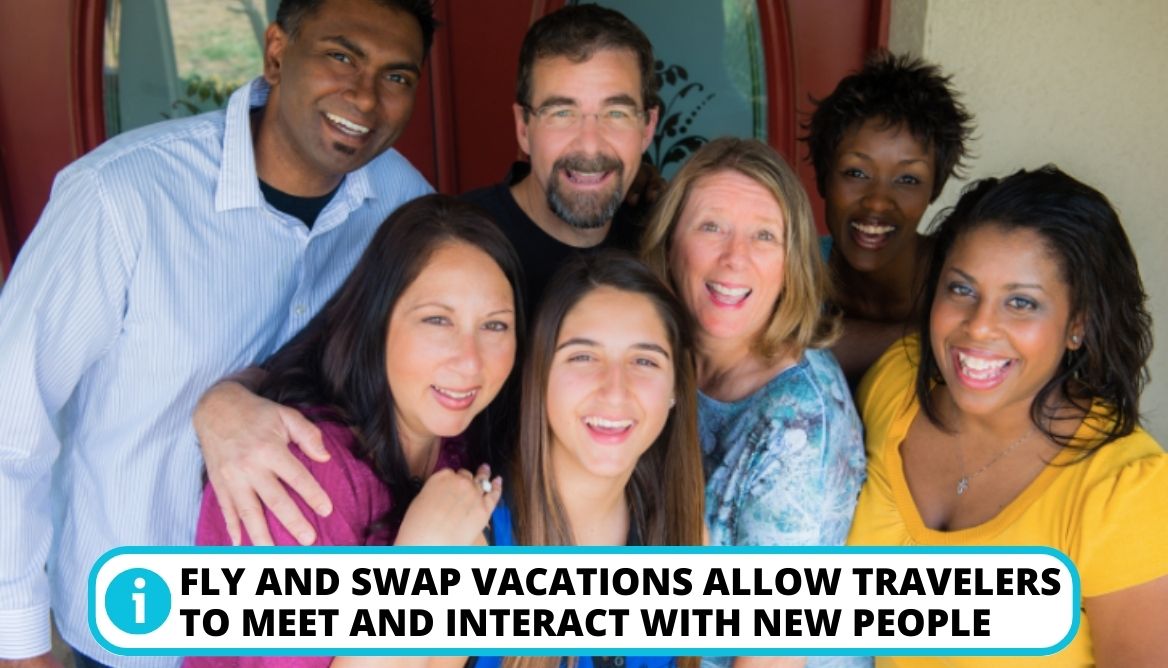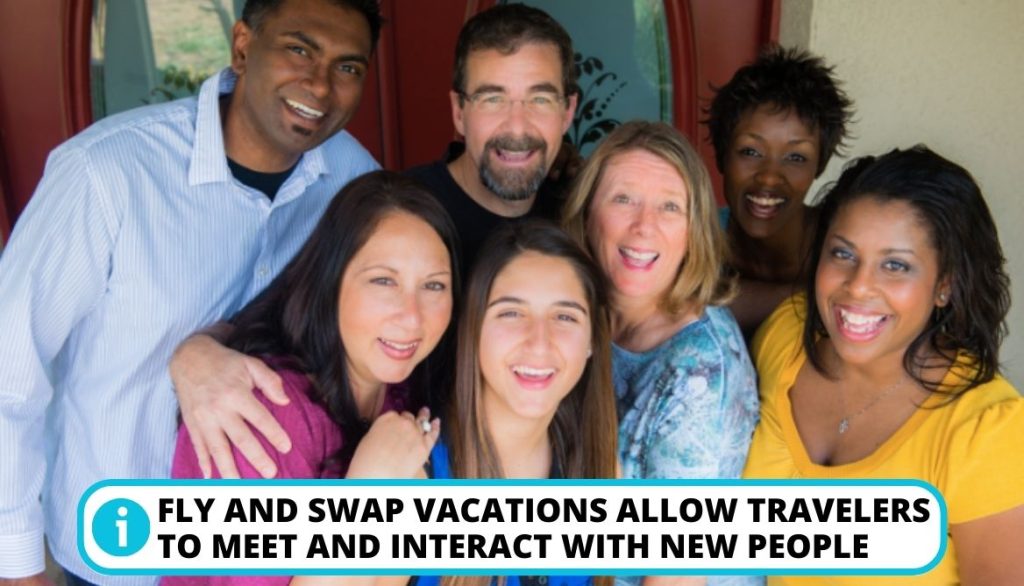 2. Budget-Friendly Travel
Fly and Swap vacations help travelers cut costs compared to traditional travel:
Renting economy: You don't have to incur accommodation expenses since travelers swap homes. Most money usually goes to renting a home or hotel during vacations.
Homemade meal: Making a homemade meal using the kitchen also has an added advantage. The fully equipped kitchen is a good way ofsaving moneyyou would have used on dining. It will be like having a home but in a different location.
3. Personal Growth and Cultural Exchange
There are endless personal growth and cultural exchange possibilities during a fly-and-swap vacation.
It promotes empathy and understanding of other people's way of living.
Home exchanges give you a deeper appreciation of people's culture and traditions.
This thrilling adventure can change your notion of people and give you a proper appreciation of the world's diversity.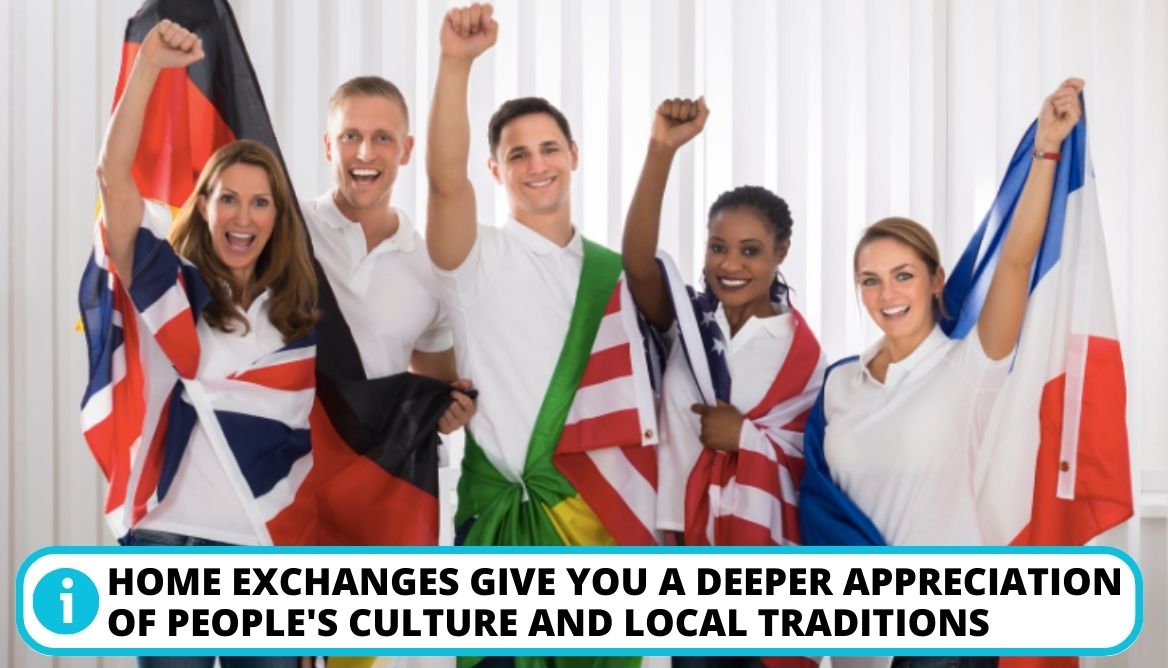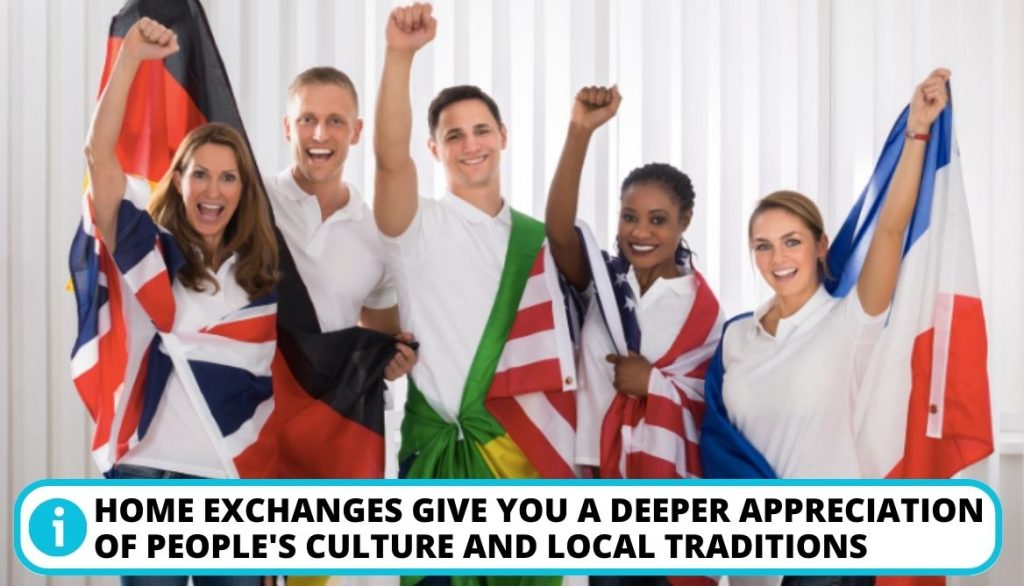 4. Environmental Awareness
Fly and Swap Vacations are an excellent fit for responsible travel, especially with increasing sustainability and eco-tourism.
You minimize your trip's environmental effect by using existing resources.
Living among the locals also promotes careful consumerism and a closer relationship with the environment.
5. Unique Local Experience
Ignore the tourist traps and the fleeting interactions. With the help of Fly and Swap Vacations, you may have a genuine local experience and behave more like a local than a visitor. You'll acquire great insights into the local way of life by touring neighborhood markets and attending community events.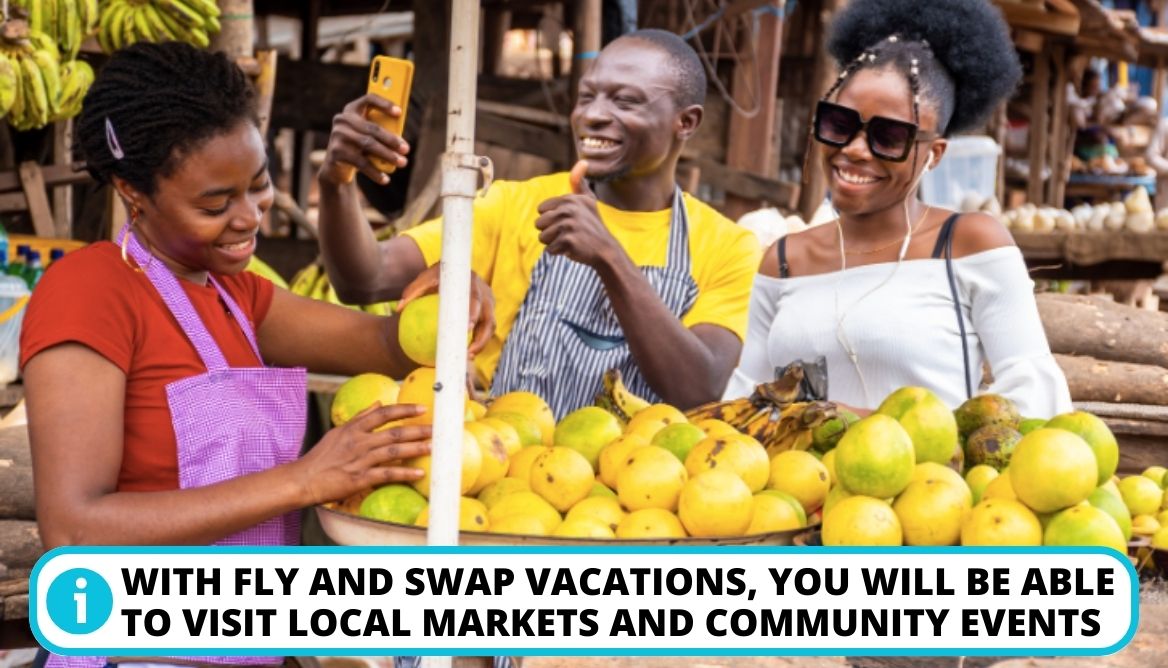 9 Tips for an Unforgettable Fly and Swap Experience
The right preparation can help you have a good experience on your fly-and-swap adventure. Some valuable tips will help you make the most of your trip.
Research and Select Destinations: You should start by researching potential travel destinations that suit your needs and interests. Climate, cultural heritage, attractions, and access would be best. Look for locations that will give you different experiences on the same vacation.
Create a flexible itinerary: Create a flexible itinerary showing how long you'll stay at each destination. Make it flexible enough and give it room to adjust your plans in case of any changes. It should be able to deal with changes during your journey.
Accommodation Swapping Platforms: You should check accommodation and swapping platforms that facilitate home swaps. For example, Homestay, Love Home Swap, and Home Exchange connect you to fellow travelers. You get to communicate with your hosts and discuss accommodation arrangements. Ensure there are clear communications between you and your hosts in terms of rules and requirements.
Local Recommendations and Connections: Make an effort to contact local travelers who have visited your selected destination. You can get them on online forums, social media, and communities, where you'll get recommendations and feedback. Connecting with locals allows you to exchange culture.
Transportation and Logistics: Consider the logistics of getting from one place to another. To enable seamless transitions, research several modes of transportation, including planes, trains, buses, and rental cars. Choose practical routes and give yourself enough time for transfers to reduce stress and maximize your time at each location.
Pack Smart and Light: You'll travel between locations, so packing light is crucial. Give your travel accessories, necessities for the bathroom, and adaptable clothing the top priority. To avoid any unwelcome surprises, remember to verify the airlines' luggage restrictions or modes of transportation you've chosen.
Cultural Etiquette and Awareness: Learn about the regional etiquette, traditions, and customs of the places you visit. To promote healthy relationships with locals and to be sensitive to cultural differences, respect cultural conventions, clothing rules, and social practices.
Travel Insurance: You should have travel insurance that covers your medical emergencies, trip cancellations, or lost luggage. Verify that your insurance coverage applies to every location you intend to visit on your fly-and-swap vacation.
Stay Organized: You should keep all your documents and crucial contact information in one place. Using digital tools to help you plan your trip would be best. You can download a travel planning app to keep tabs on all your requirements.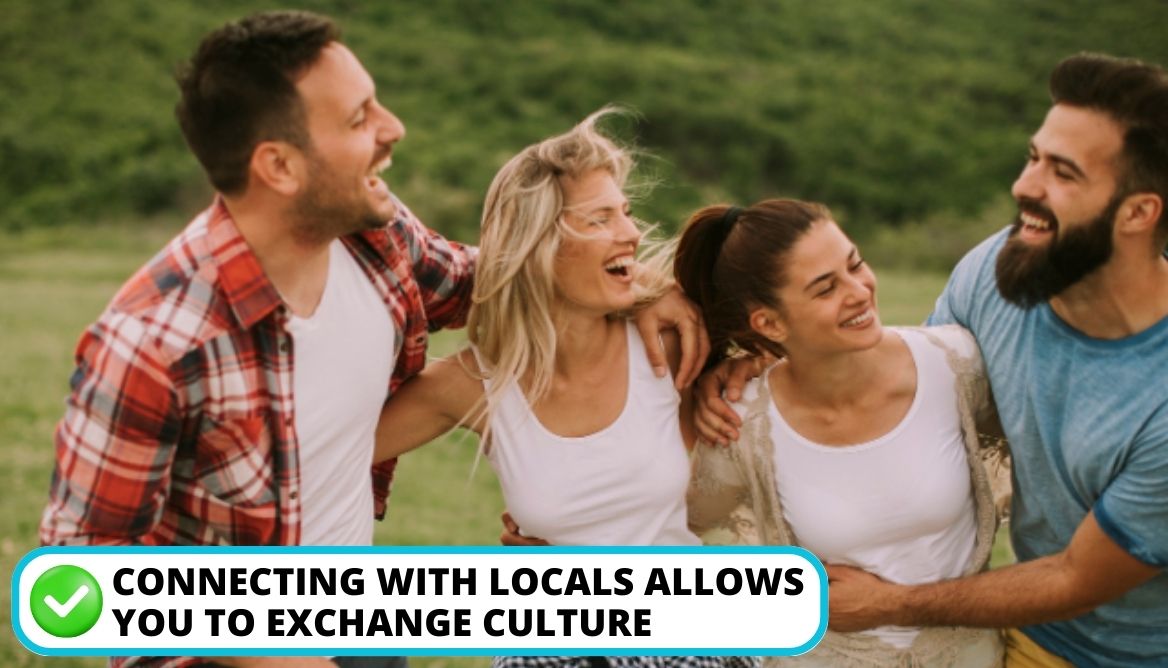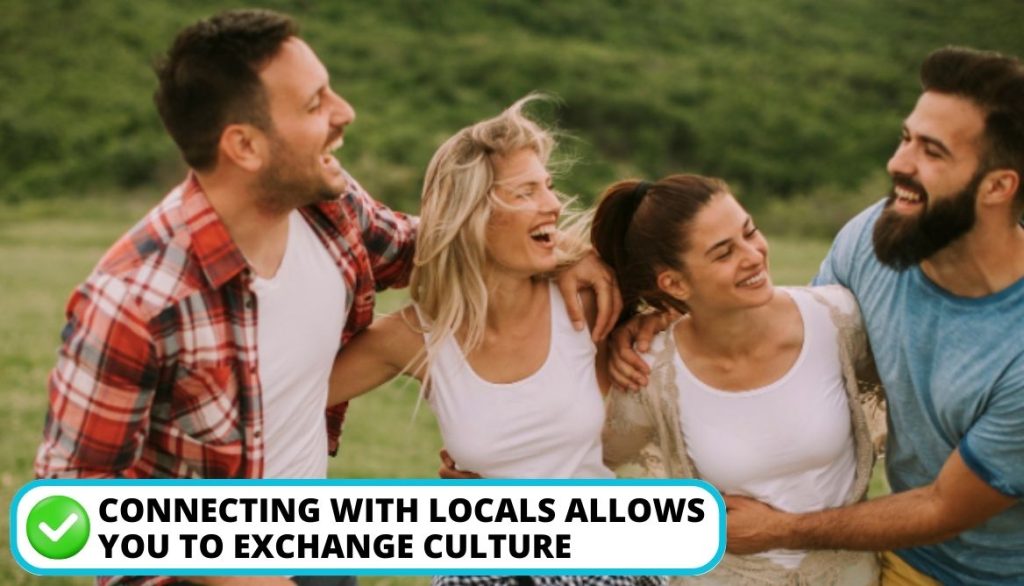 4 Legal and Administrative Factors to Consider
Swap vacations offer travelers a unique experience in different parts of the world. It's important to consider the legal requirements of a country when going on afly-and-swap vacation. The policies differ depending on the state; breaking them can cause problems. It would help if you considered the following factors:
1. Short-Term Rental Regulations
Since swap vacations provide Travelers with a temporary home, it is affected by the short-term rental regulations. These regulations vary according to state and country.
New York and San Francisco have strict rules on short-term rentals:
Non-owner-occupied short-term rentals are not allowed in New York City since it is against the law to rent out an entire apartment or house temporarily.
A maximum of two paying guests may be hosted at once, and hosts must be present throughout all short-term guest visits.
Travelers who violate these regulations may be charged hefty fines.
2. Homeowner's Association (HOA) Rules
There might be rules and laws preventing short-term rentals, especially if your property is under the Homeowners' Association. Check these bylaws before handing over your house to a swap partner.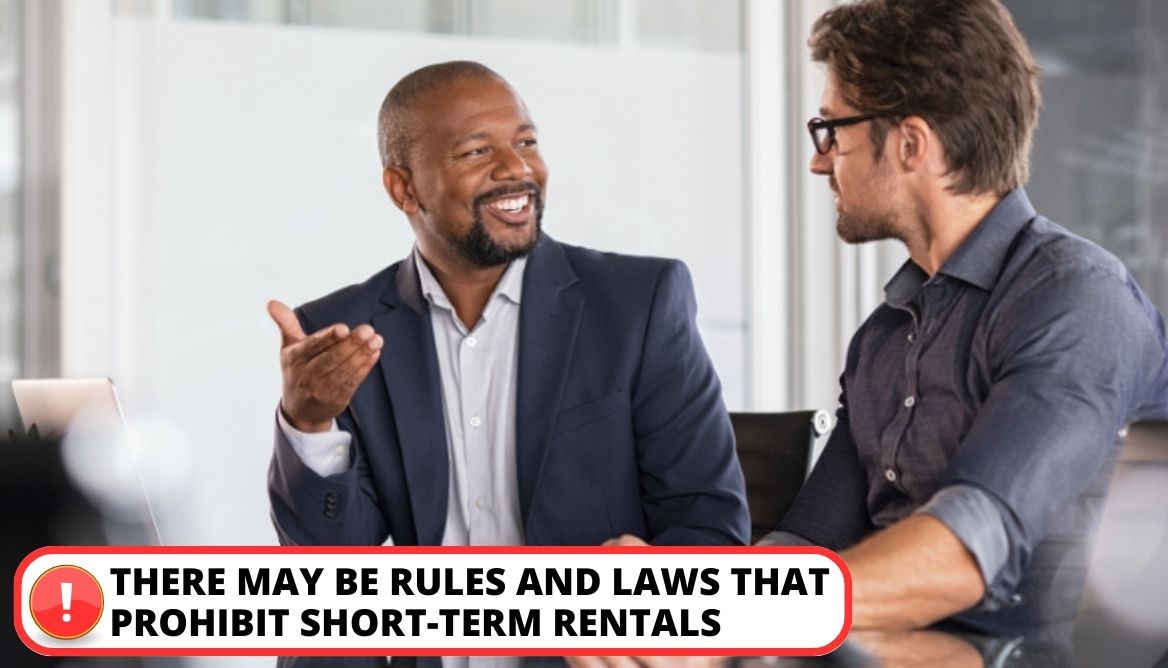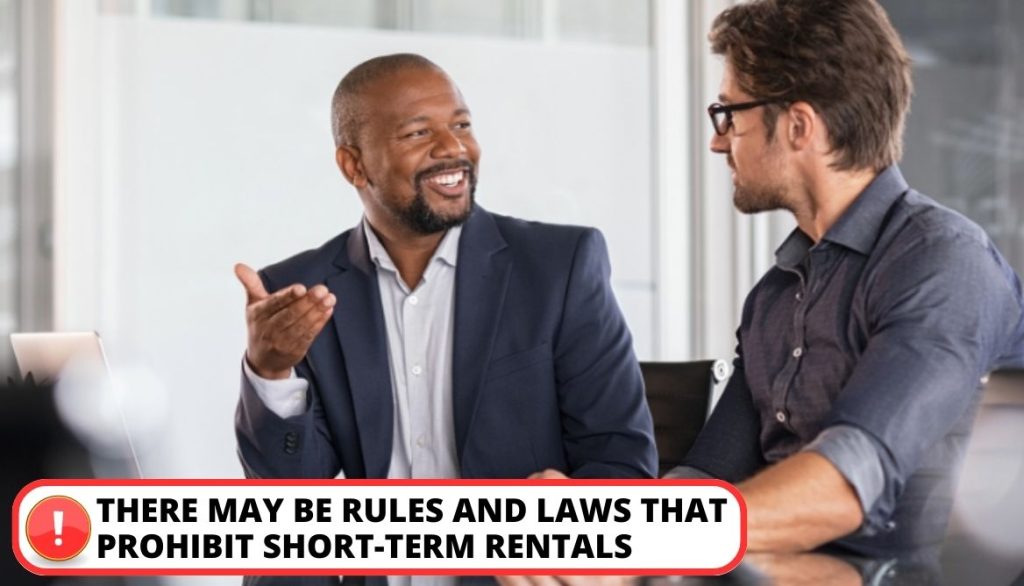 Important! HOA can sue you for violating their rules and regulations. You might end up paying fines and penalties.
3. Tax Policies
Income earned from fly and swap vacations is considered taxable by the IRS. The laws on short-term rental revenues may differ according to state. Income earned should be reported to the tax authorities.
Important! Failure of income declaration may result in unpaid tax penalties.
4. Housing Act Violations
The Fair Housing Act forbids discrimination in housing transactions based on race, color, religion, or sex. For instance, you can be subject to legal action and fines if you decline to participate in a swap vacation fly with someone because of their race.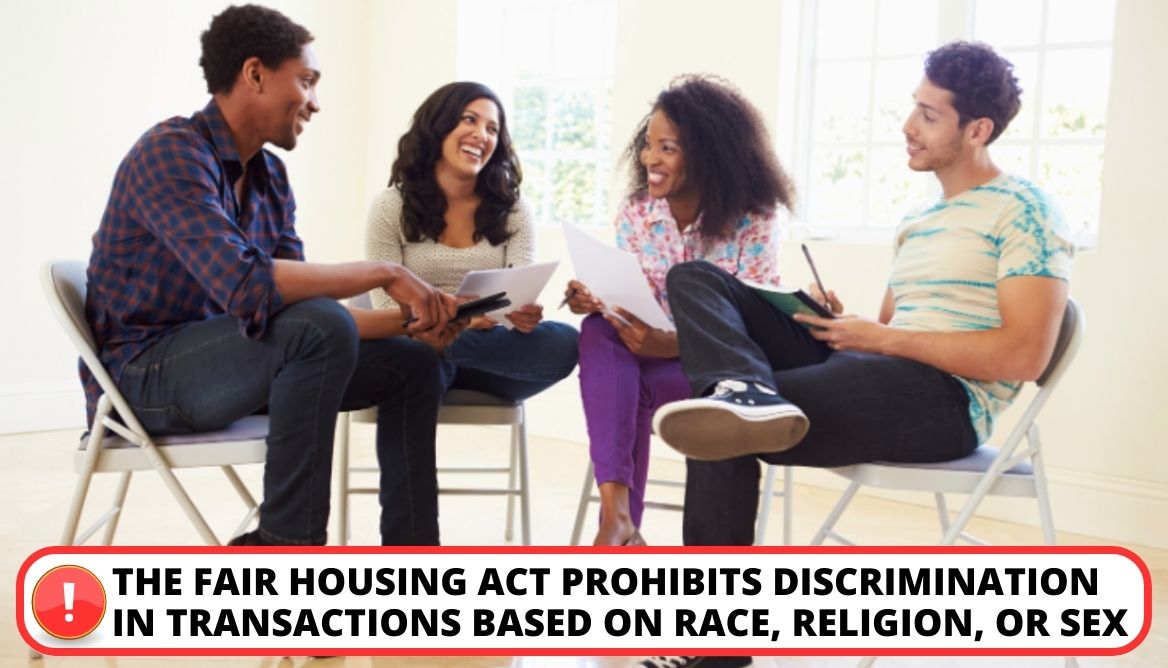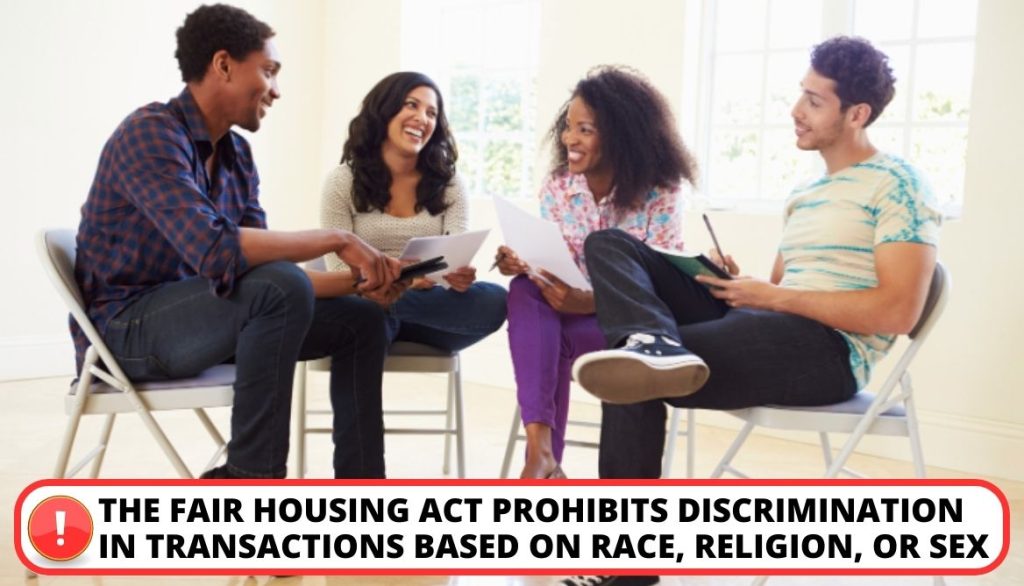 FAQ
Why More Couples Are Opening Up Their Marriages for Fly and Swap Vacations?
Many couples are opening marriages for fly-and-swap vacations to spice up their marriage. American couples are more open about their endeavors. Most American couples go on Fly and Swap vacations to get out on traditional vacations, which are monotonous.
Are There Any Limitations of A Fly And Swap Vacation?
Yes, fly-and-swap vacations have some limitations. There are legal requirements that must be followed. The whole process of swapping vacation homes takes time. You risk getting your property damaged by strangers.
Why Are Swinging Holidays on the Rise?
Swinging holidays are on the rise because they allow travelers to visit multiple destinations and experience different cultures while saving on costs. All you have to do is link up with a swap partner and make arrangements. Swap vacations fly are more affordable and convenient.
Do I Need to Own a Property to Participate in a Fly and Swap Vacation?
No, owning property is not necessary to take part in fly-and-swap vacations. Online platforms like Sharetravel allow renters to participate, provided they have permission from their landlords. You can stay in your adventure partner's home, even if it's a rental.
Conclusion
Fly and swap vacations are becoming more popular with each passing day. The main advantage is that they help you break free from the standard cruise ship mingle and give you the experience of a lifetime. On the downside, you might end up leaving your house to total strangers who might damage your property.
You should try it if you're a travel enthusiast. I have provided a detailed guideline that you can use to find like-minded travelers and go on an exciting adventure.
So, can you swap homes with a total stranger? Leave a comment and let us know your thoughts.