Happy Wayfarer is reader-supported. When you buy through links on our site, we may earn an affiliate commission.
Fairfield vs Courtyard is a confusing debate as both are owned by Marriott but are operating under separate franchises. Therefore, it is difficult to draw comparisons between them, so we did the job for you!
In this article, we will have a look at the price range, and the star ratings and get into a detailed comparison of room facilities and amenities such as bed size, the view, gym, wifi, pool, and parking, as well as the refund policies and importantly people's reviews. This will help you select the right hotel according to your preference.
Additionally, we will also explain how Marriott Brands come into play with the two. Let's dive into the details.
Fairfield vs Courtyard Hotels: Quick Comparison
To begin, review the following overview that we have prepared. Let's have a quick look at a few specifications:
| | | |
| --- | --- | --- |
| | | |
| | | |
| | | |
| | 2 (Standard Room, Large Room) | 5 (Standard Room Courtyard View, Standard Room Balcony View, Guestroom with 2 Queen beds, Suite with King size and Sofa bed, Suite with double beds) |
| | Standard room for 205 USD, Large room for 225 USD | Standard room for 190 USD, Suite for 240 to 270 USD |
Courtyard by Marriott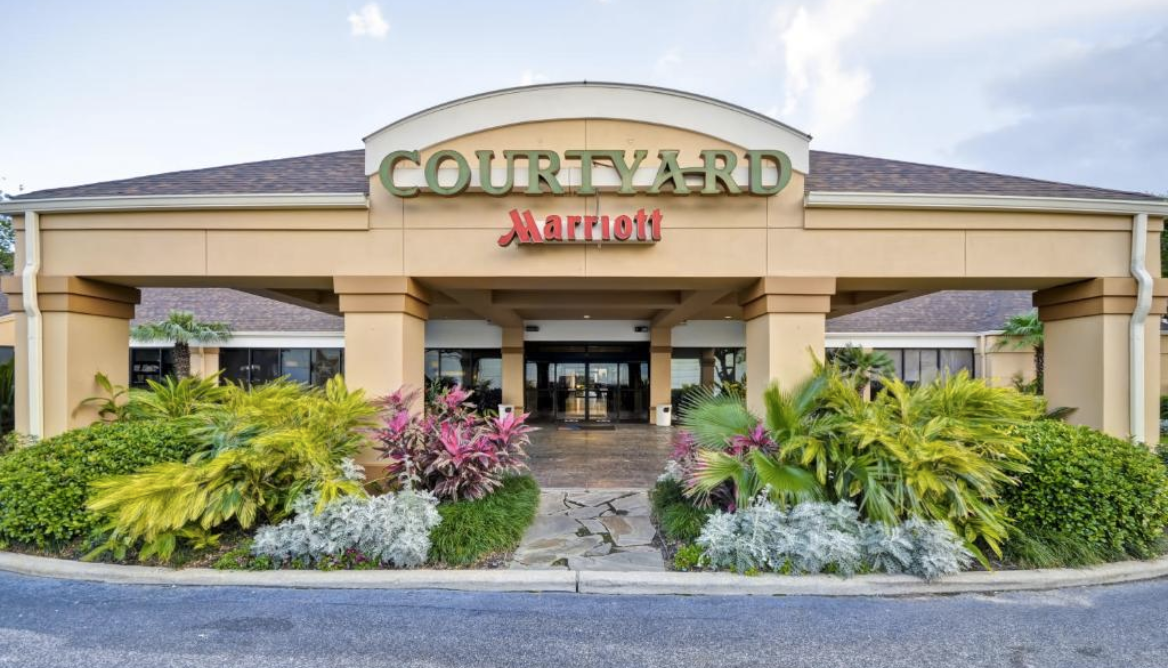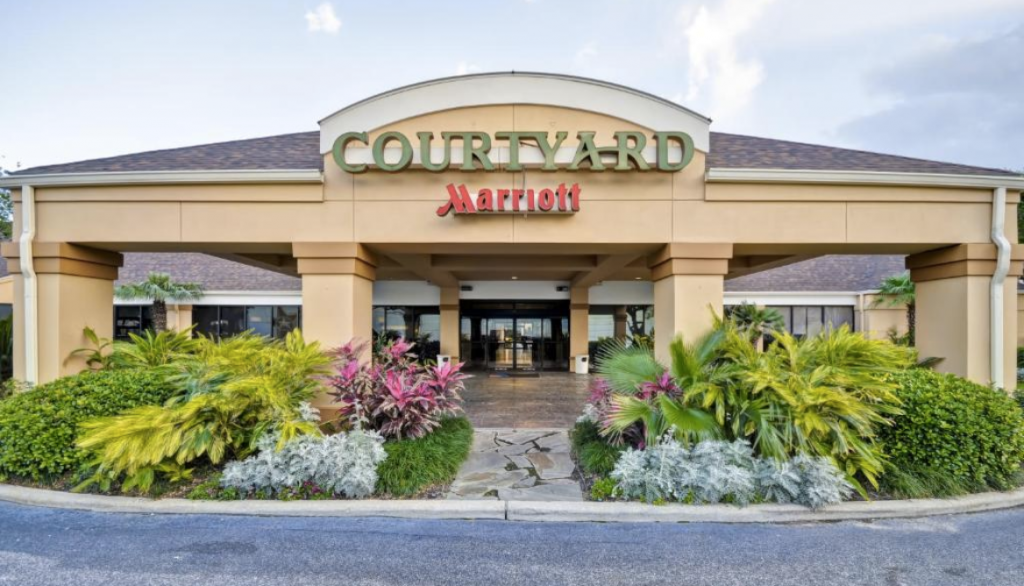 Unlike other Marriott brands, Courtyard can claim over a thousand properties worldwide, from airport hotels to luxury brands resorts on Kauai or Bali. When it comes to quality, Courtyard can be a little inconsistent brand: Some American residences are magnificent, but others are in desperate need of restoration.
Fairfield Inn & Suites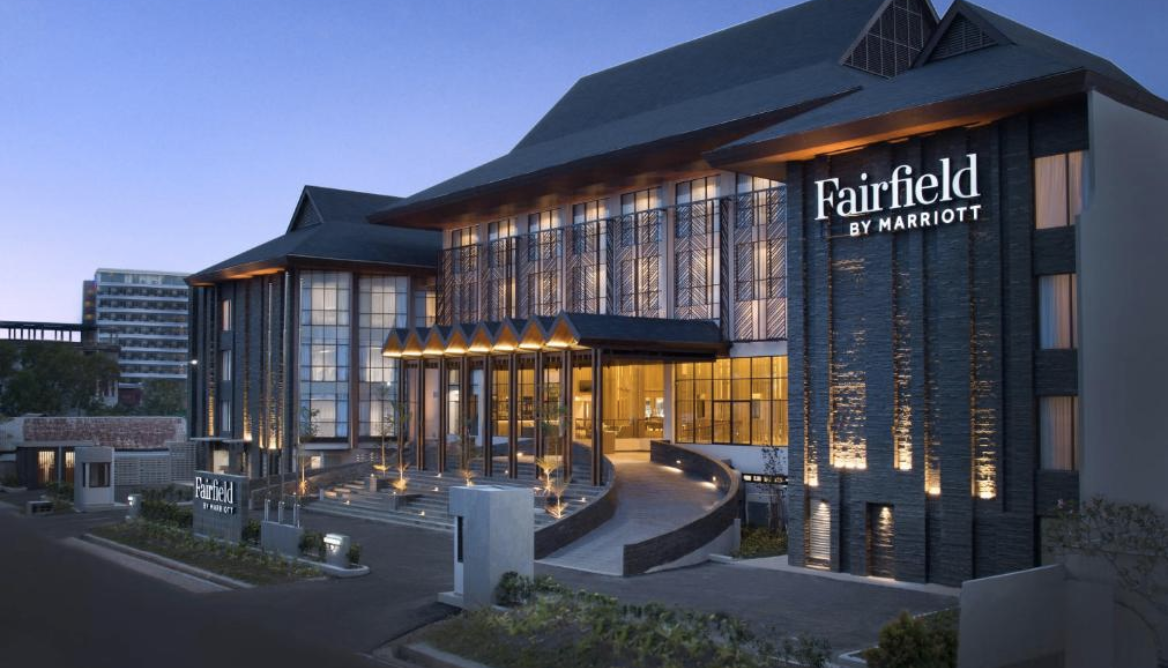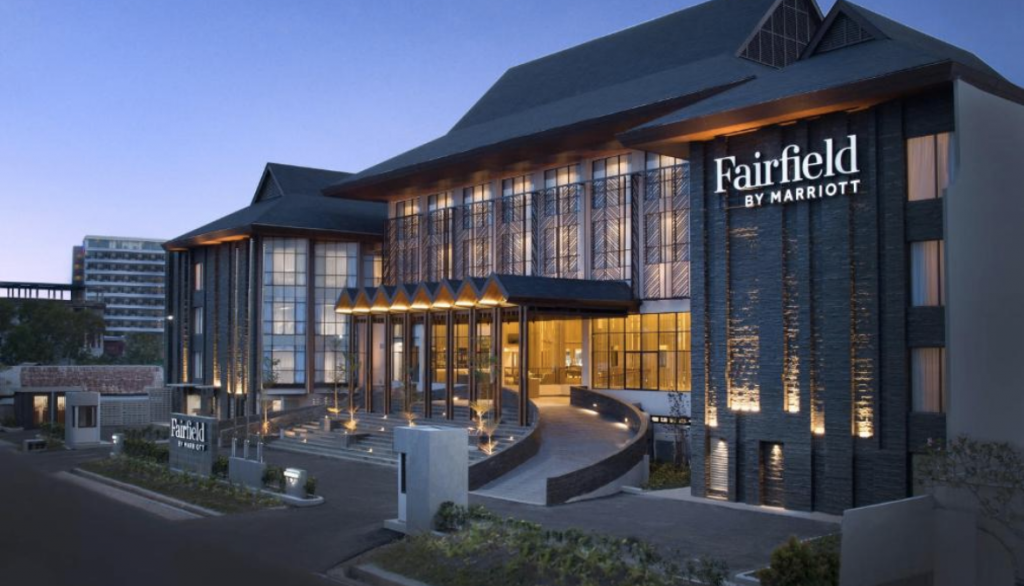 Fairfield Inn & Suites offers an all-suite design, with comparable quality and pricing. Frequent travelers may appreciate the uniformity of their hotels as the furniture and interior are the same everywhere.
Detailed Comparison
Both the Fairfield and the Courtyard have amenities that set them apart. Let's get into the specifics of what each hotel delivers and see how both are distinct from each other.
Here's everything you need to know.
1. Fairfield vs Courtyard: Facilities
We'll go through the services they provide for your convenience. Many of these features are standard in most of their hotels. Most prominently, the availability of the Internet, a gym, and a parking lot.
Let's take a look around at what these hotels have to offer their customers.
Pool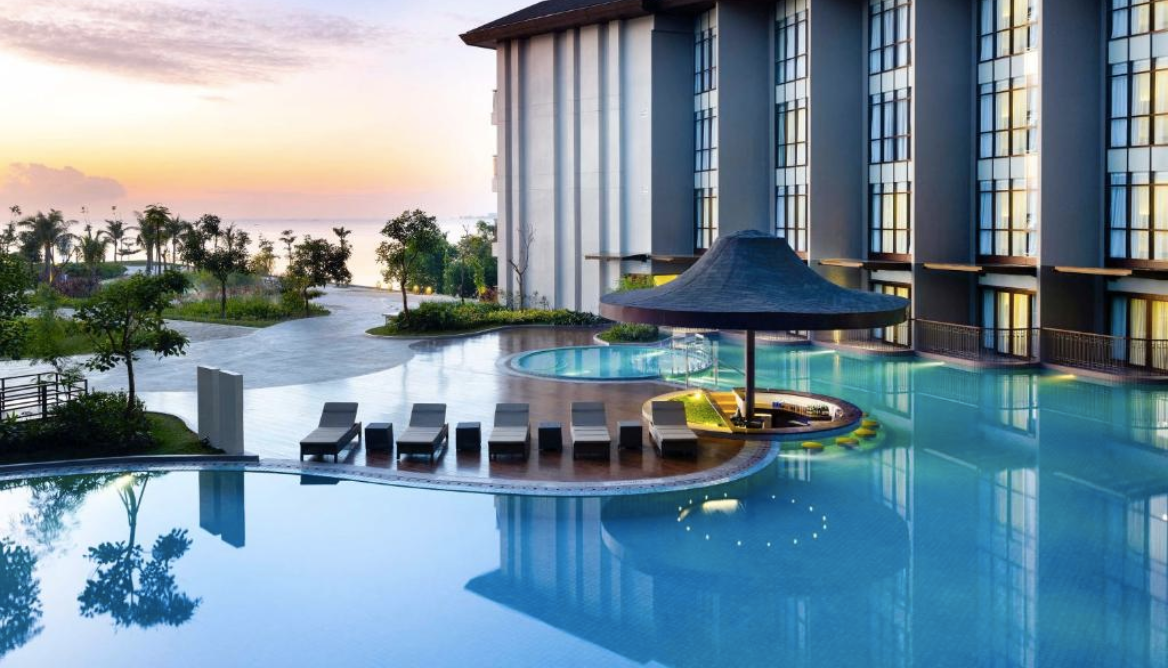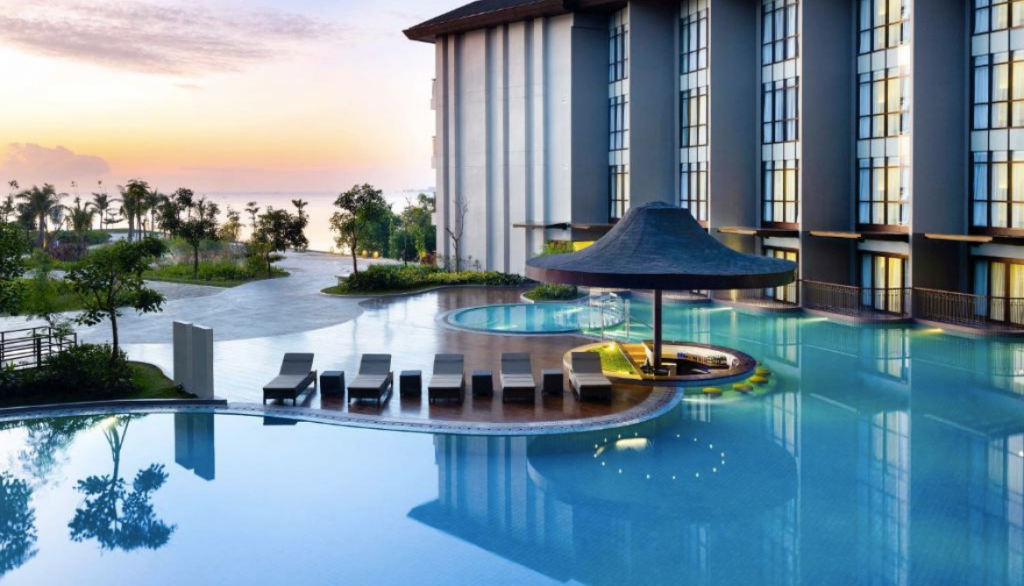 At each hotel, you may take a refreshing dip in a pool. Keep in mind that not all of the pools are located in the open air.
The Fairfield Inn features an outdoor swimming pool and a Jacuzzi while the Courtyard features an outdoor pool but it does not offer a hot tub.
Gym / Fitness Center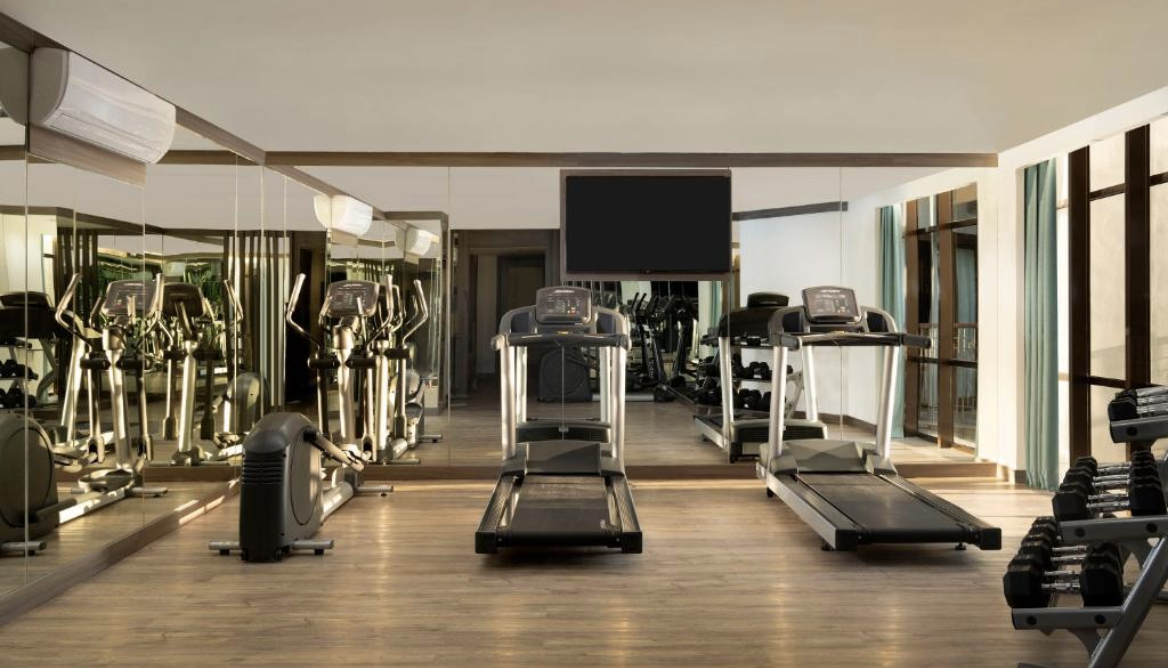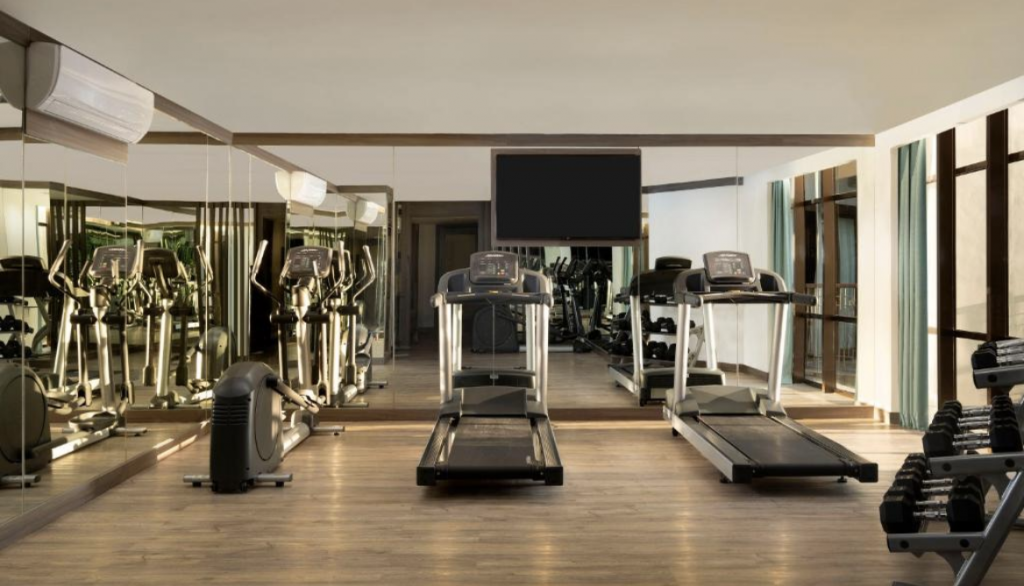 The fitness areas at each of these hotels are first-rate. As a result, you'll be able to continue working toward your fitness goals even when away from home.
In this way, you may indulge in all your favorite meals without having to worry about not having access to a gym. More importantly, you can utilize them without spending a cent. There is no hidden fee, so you can relax.
Wifi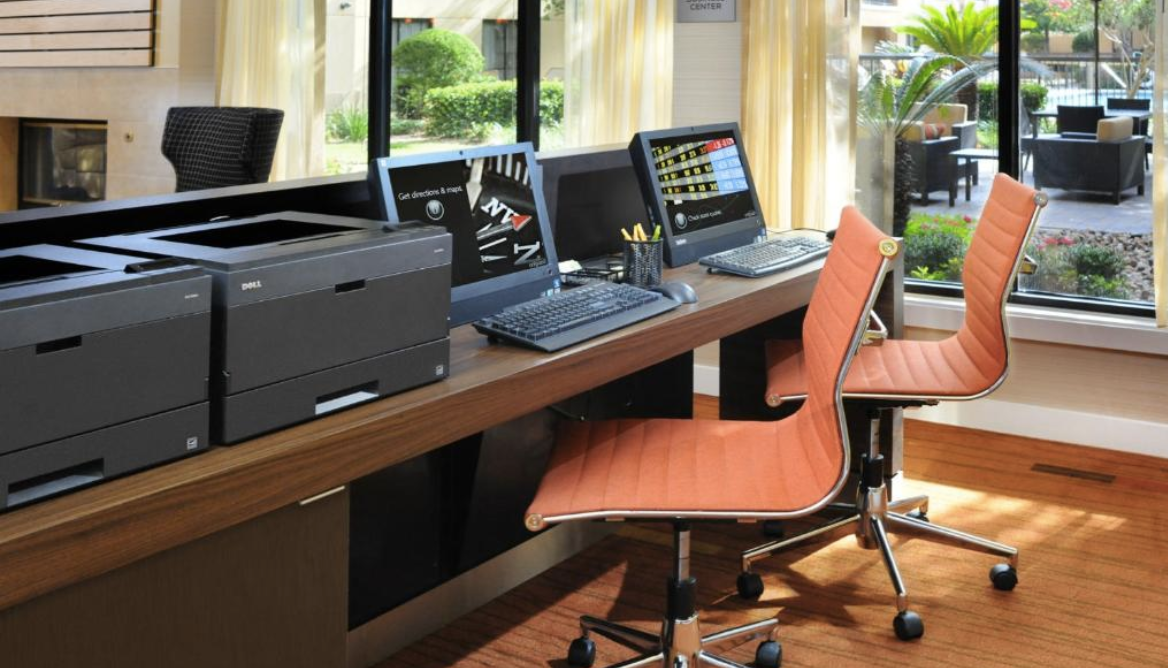 In both the Courtyard and the Fairfield by Marriott, customers may use the fast and free internet. It's reasonable to assume that you'll be able to shop 'til you drop at the hotel.
You can even finish up some urgent tasks if you have to. In-room Wi-Fi is provided at no extra charge and it can also be used in the hotel's public spaces.
Pet Friendliness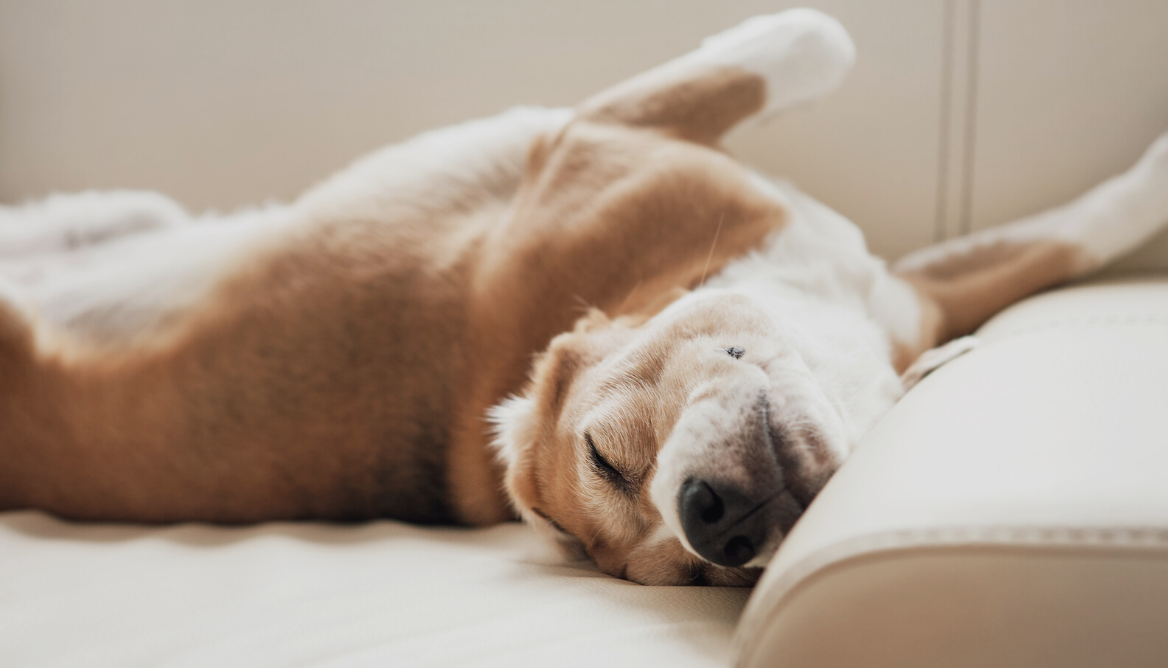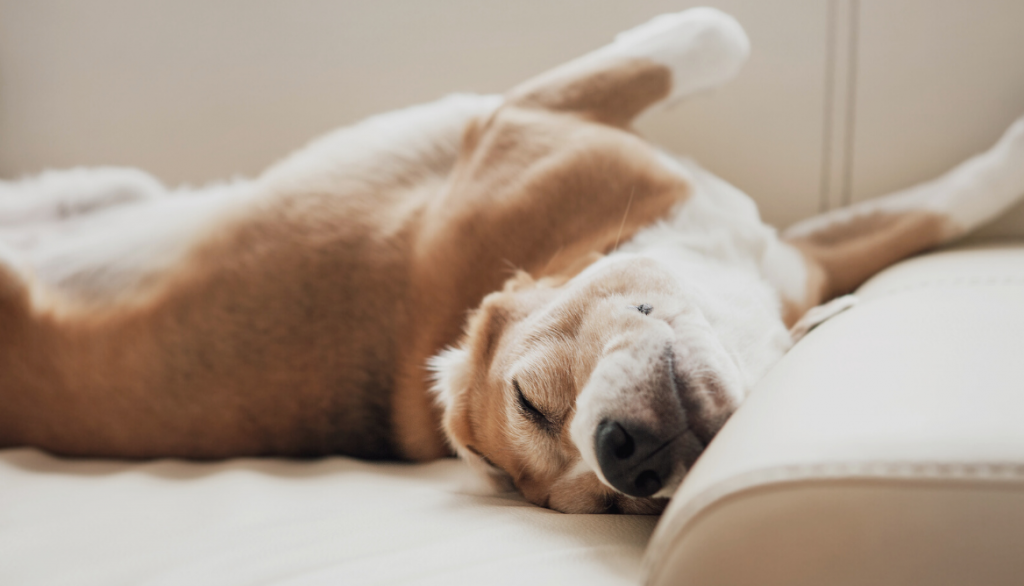 The Fairfield Inn does not permit any pets. However, the Courtyard is more accommodating to pet owners. To the extent that they welcome cat and dog companions. This is why if you were planning on staying at the Fairfield Inn, you could find this to be an inconvenience especially.
Note: If you need to travel with an animal you can use a pet daycare. They're able to provide the same level of care for your pets as you would. However, not all pets enjoy their time at the daycare so there is a conflict here.
Bar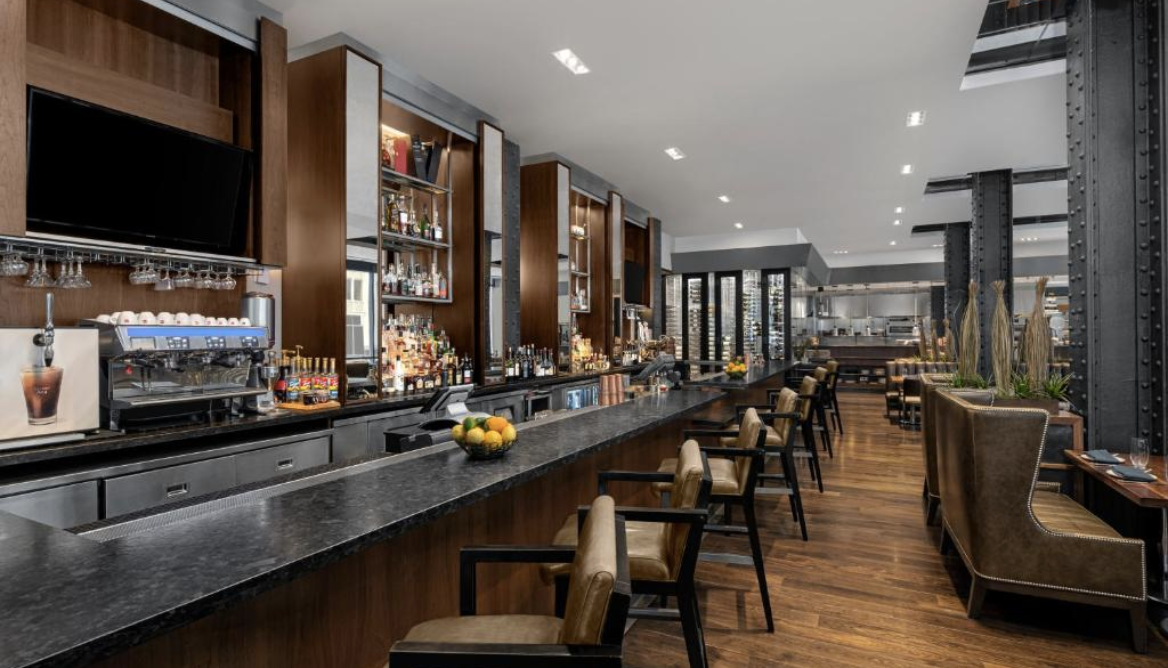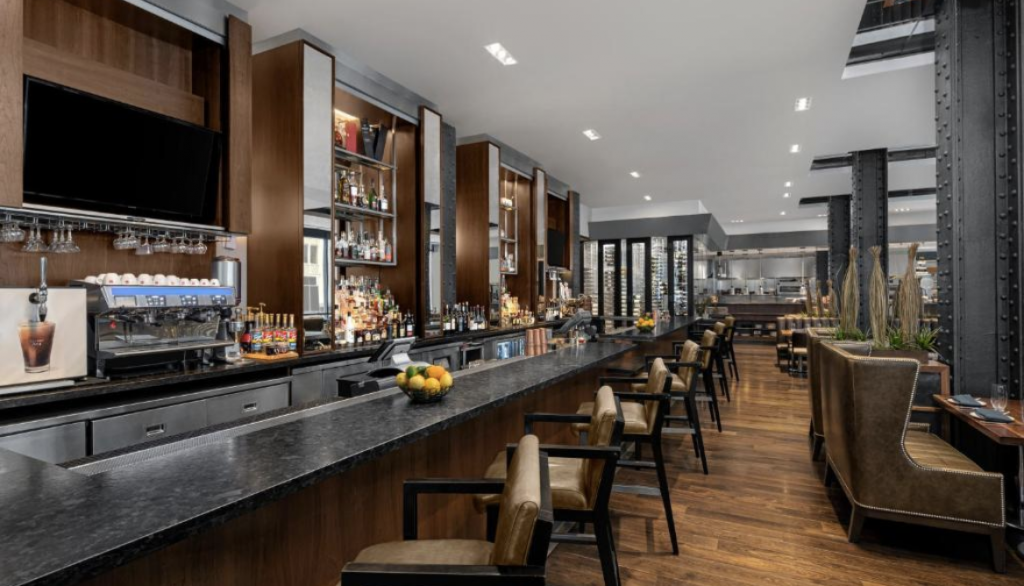 The Fairfield Inn lacks a bar, but the Courtyard provides visitors with one.
However there are restaurants in both of them that provide alcoholic beverages so if needing a drink, it will be available on the property.
Courtyard, though, maybe the best option if a bar is what you want.
Spa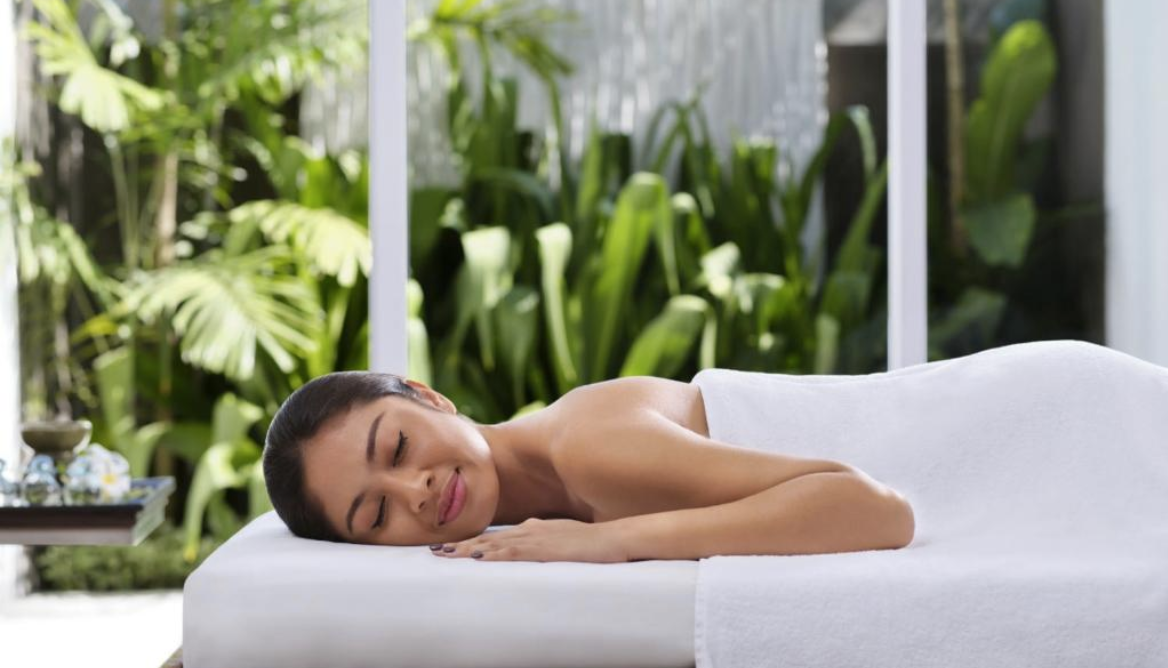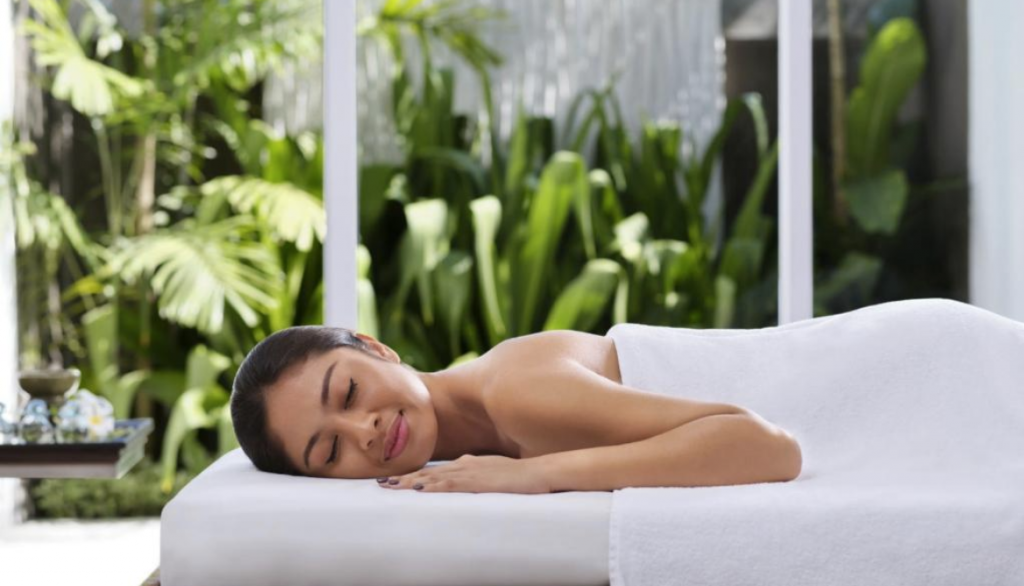 Neither of these Marriott hotels in Orlando has a spa but this does not apply to hotels outside the cities.
There are hotels under the Fairfield and Courtyard brands that are located in other cities that provide spa treatments.
Accessibility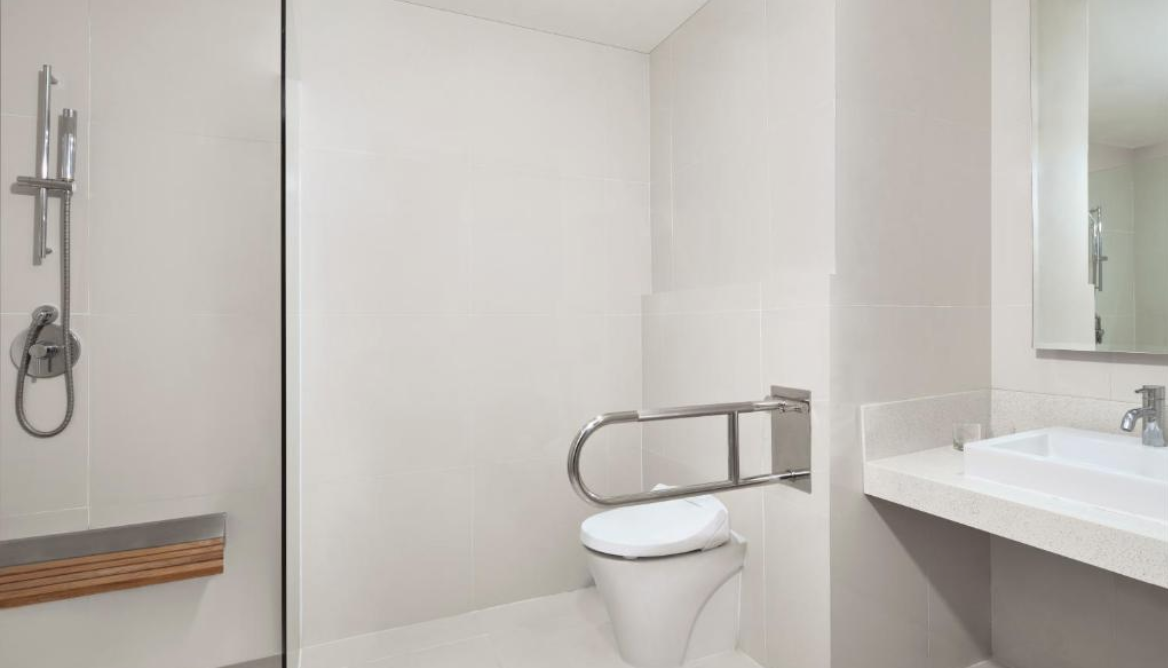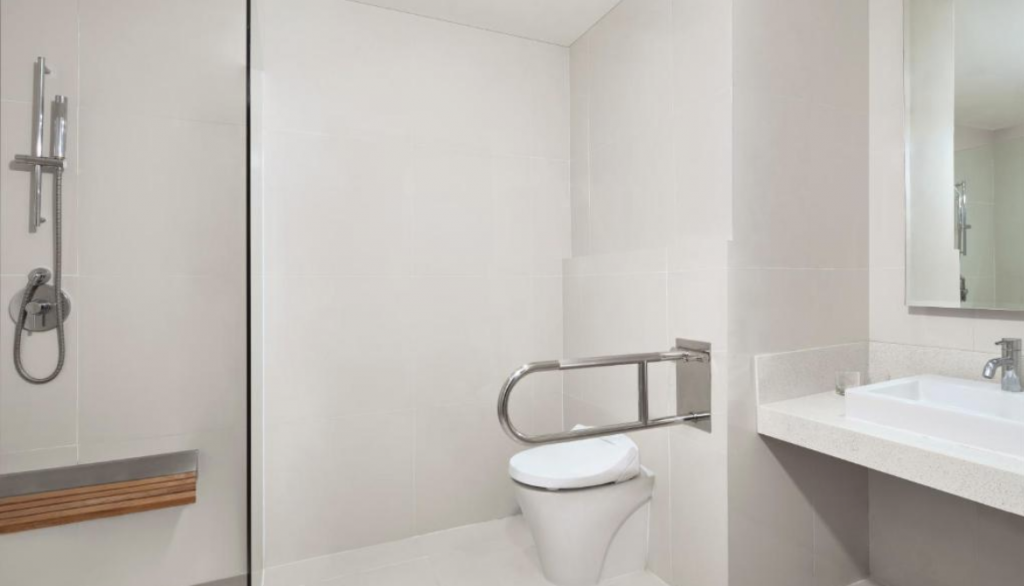 When it comes to conveniences like parking and a pool, though, Fairfield Inn comes out on top.
The Courtyard, on the other hand, is completely handicapped-accessible. The hotel's parking lot and swimming pool are included under this rule.
Note: Please be aware that some of these facilities may be inaccessible due to security limitations.
Parking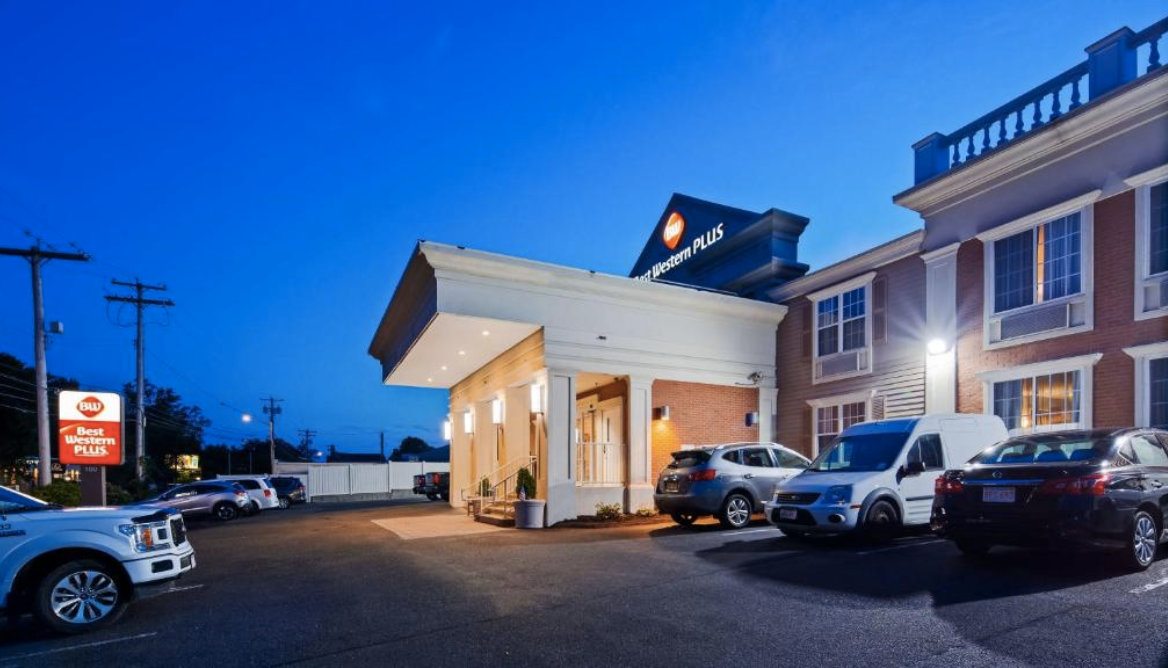 Parking is free of charge in both of these AC hotels. You'll have to find your own parking space, though! They offer shuttle services to and from the airport for anyone without their own transportation.
However, there may be additional costs associated with doing so. And if you find yourself in need of transportation, they also provide automobile rentals.
2. Fairfield vs Courtyard: Room Facilities
Let's move on to the in-room facilities offered at these Marriott hotels:
Fairfield Inn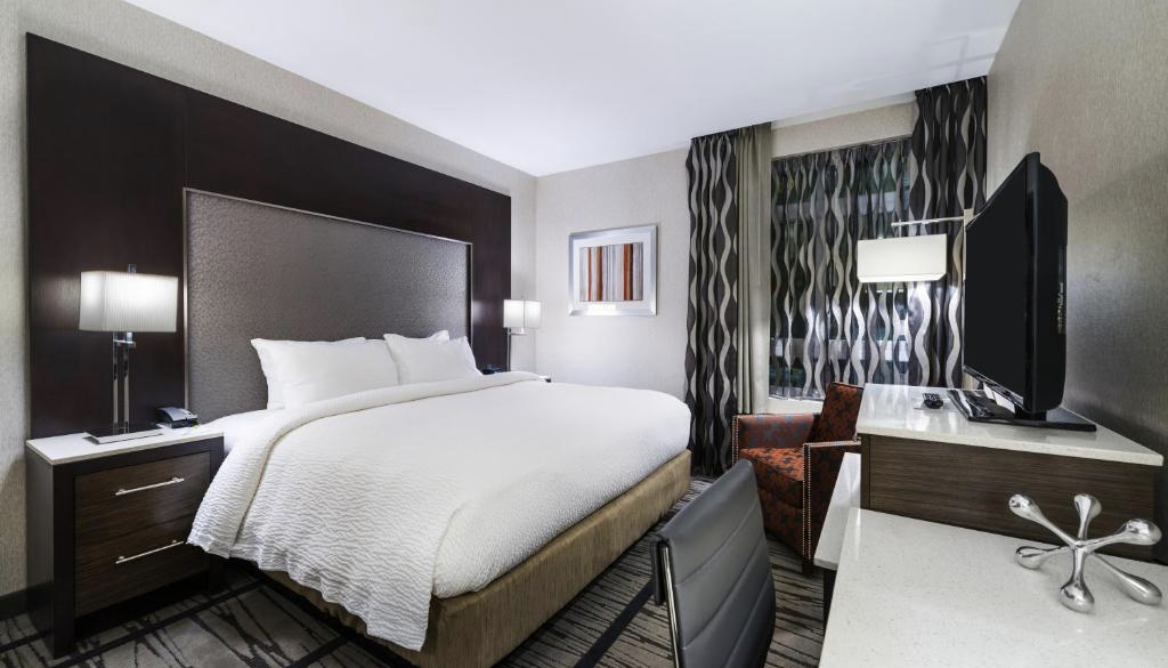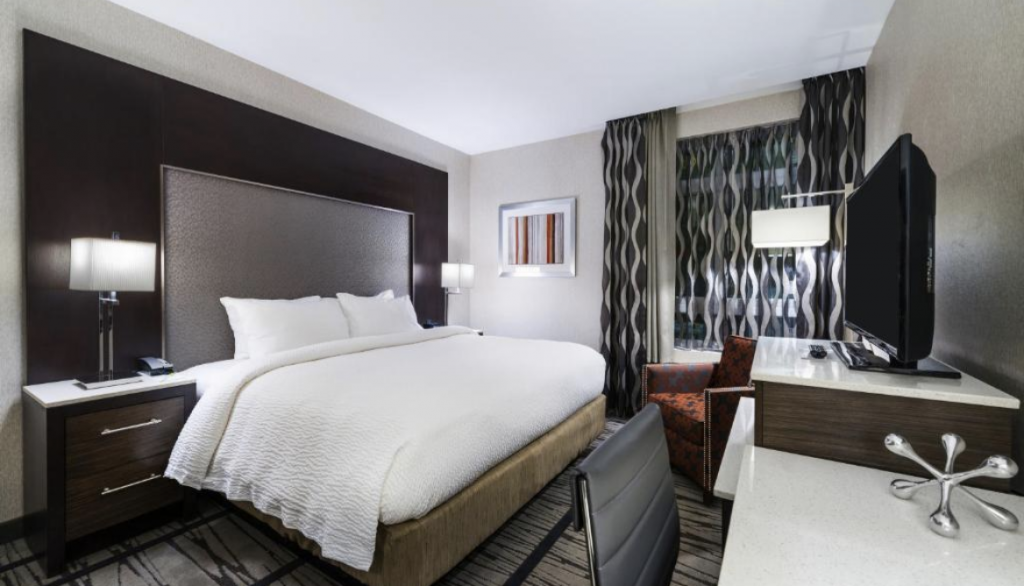 There are 2 types of rooms available at Fairfield Inn. Let's dive into their highlights:
The Basic Guest Room includes a King-sized bed with a rate of around 205 to 215 USD per night.
The Larger Guest Room includes a King-sized bed and a sofa bed with a rate of around 215 to 225 USD per night.
All rates are inclusive of taxes and any other fees.
Rates may be more flexible if you have a Membership Card.
Rooms might seem a little old-fashioned.
Clean and Well-Maintained.
All rooms contain a desk and a TV.
Courtyard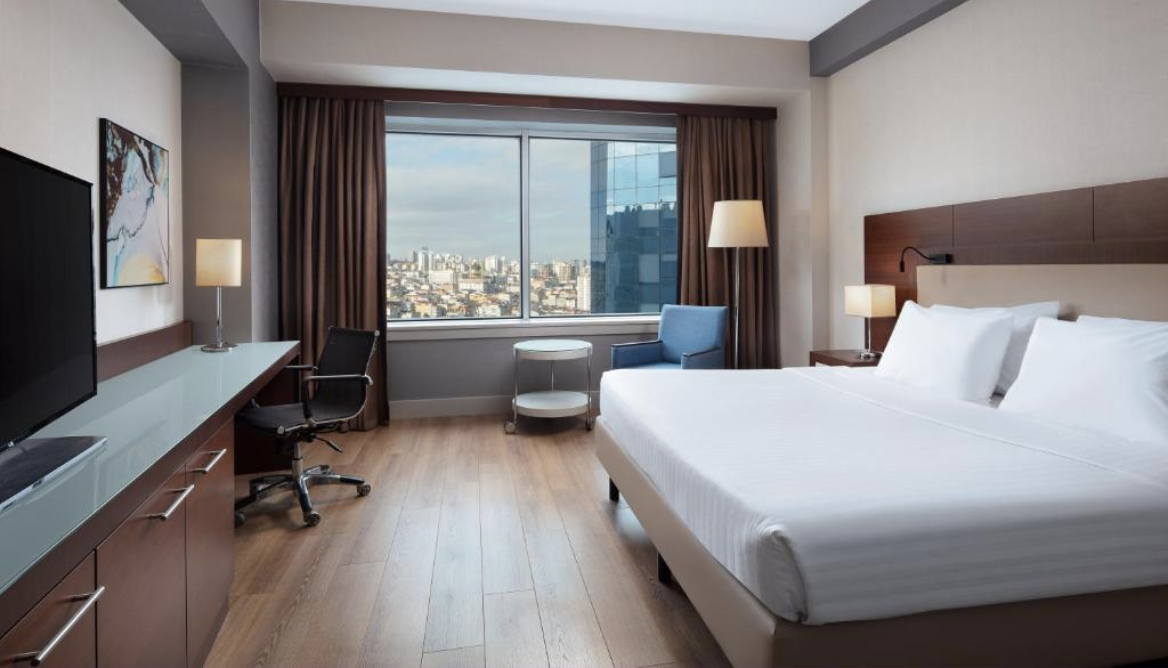 There are 5 distinct accommodation types at the Courtyard Marriott hotels. Have a look at their room facilities:
The First Basic Guest Room includes a luxury collection of King-sized bed, a sofa bed, and a balcony with a rate of around 190 to 230 USD per night.
The Second Basic Guest Room also comes with similar facilities. The only difference is a Courtyard View instead of the Balcony and a rate of around 215 to 250 USD per night.
A Guest Room with 2 Queen-Sized beds and a rate of around 230 to 260 USD per night.
All 3 rooms can accommodate at least 3 guests.
If you're traveling in a pack of 3, 1 room will suffice for the lot.
1st bedroom suites come with a King-sized bed and a sofa bed.
The 2nd bedroom suite has 2 double beds and a Courtyard View.
Both bedroom suites are rated at around 240 to 270 USD per night.
3. Fairfield vs Courtyard: Refund Policy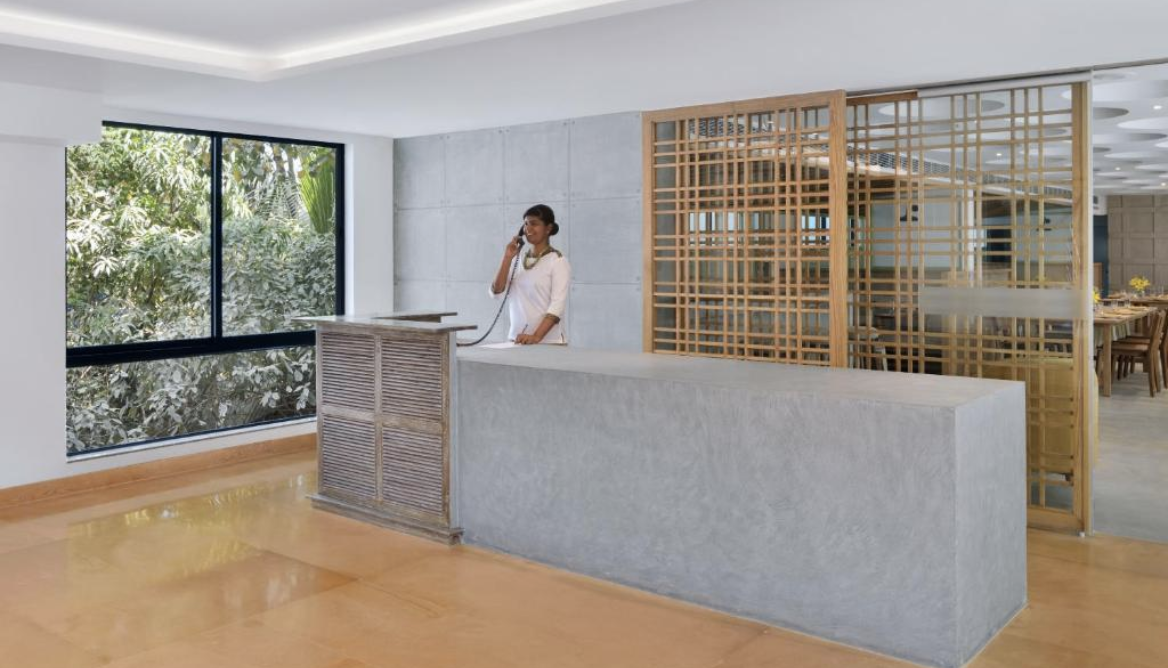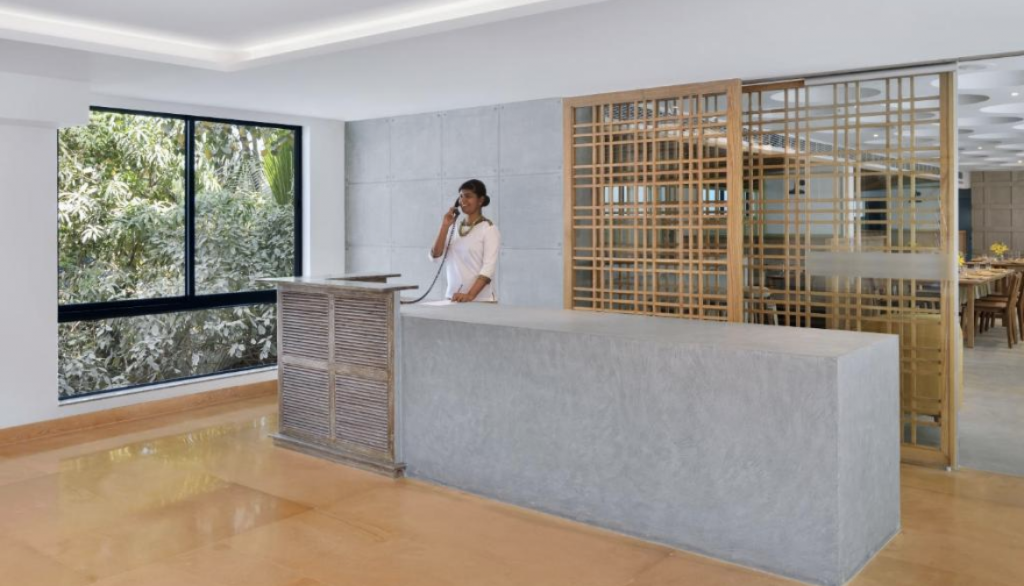 The refund policy is valid at any of their hotels in North America and across all of their Caribbean and Latin American accommodations.
Please note that any cancellations must be made at least 48 hours prior to the scheduled event.
The purpose of this rule was to avoid any unannounced cancellations. And so, avoid having a significant proportion of Marriott executive apartments go unsold. Both Marriott hotels accept the Expedia Pay Now and Expedia Pay Later payment options.
4. Fairfield vs Courtyard: Location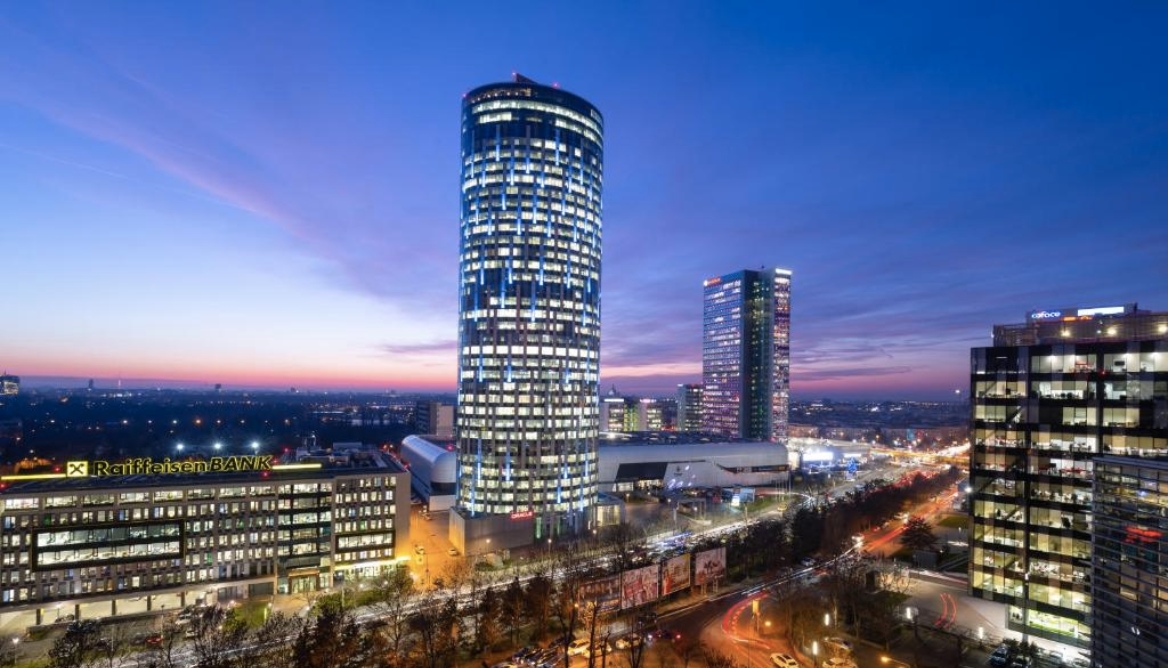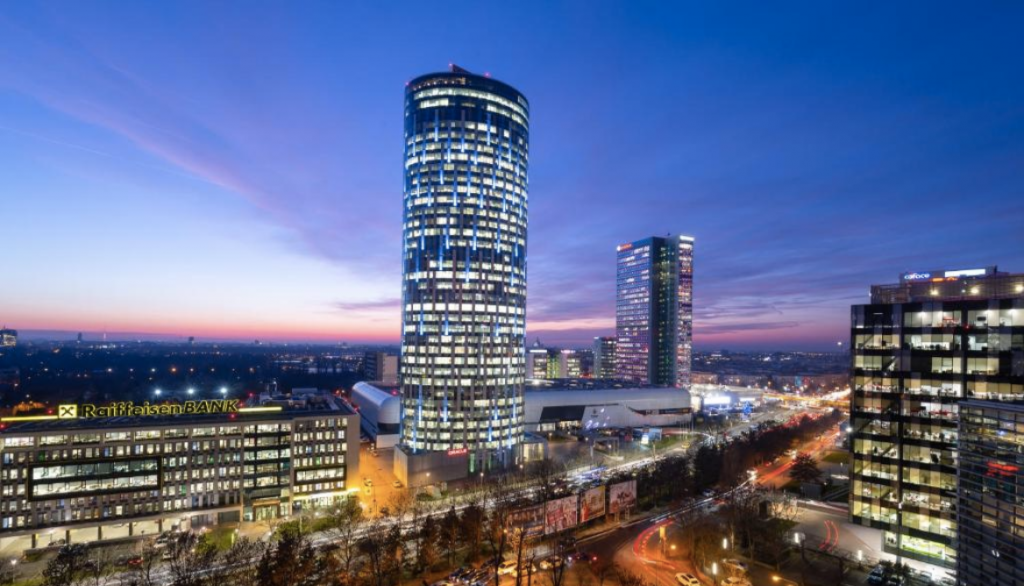 Guests of the surrounding Fairfield Inn may easily have access to the airport. However, there are seven more Fairfield Inns in the Orlando area.
Nine different Marriott Courtyard hotels may be found in Orlando. The Marriott Courtyard hotel is also convenient to Orlando International Airport.
5. Fairfield vs Courtyard: Available Cuisine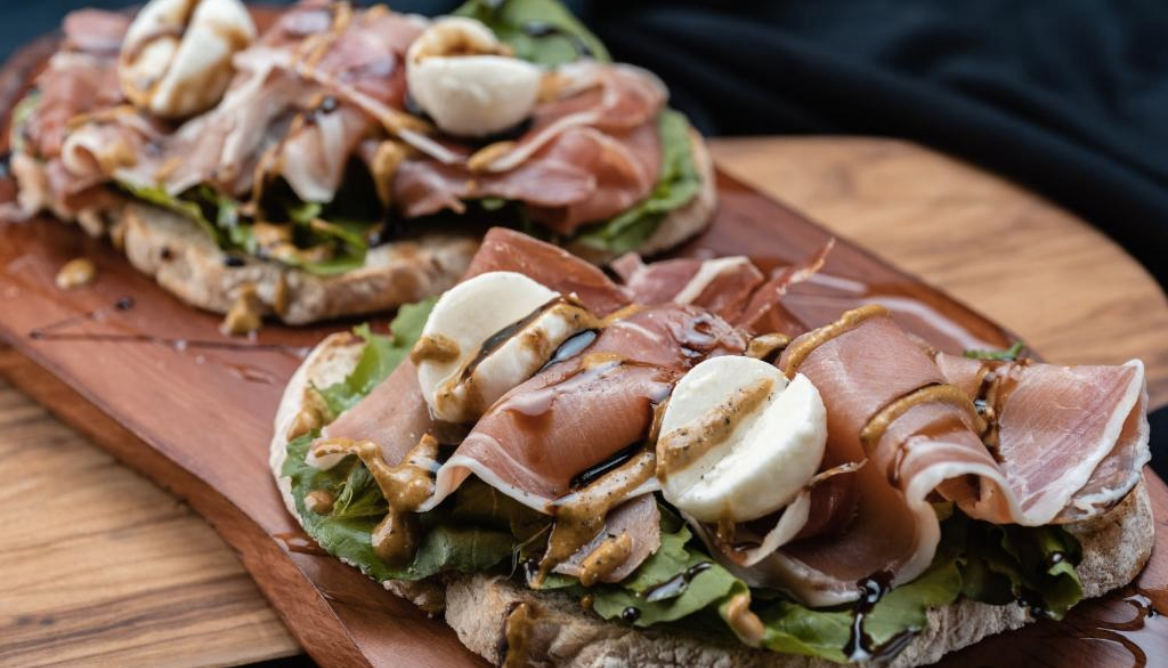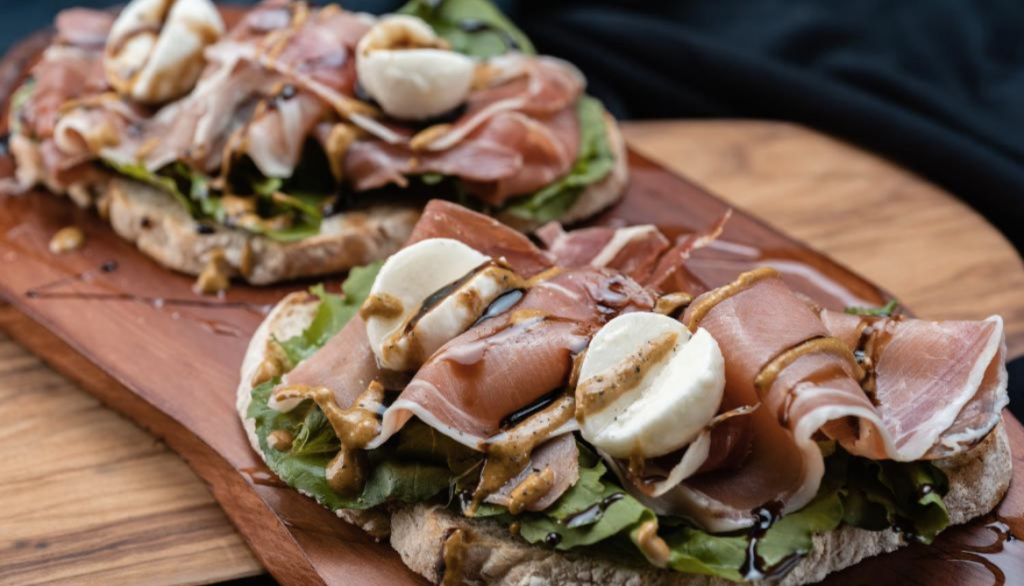 Let's check acquainted with the dining options at the hotels!
Hotel's Own Restaurants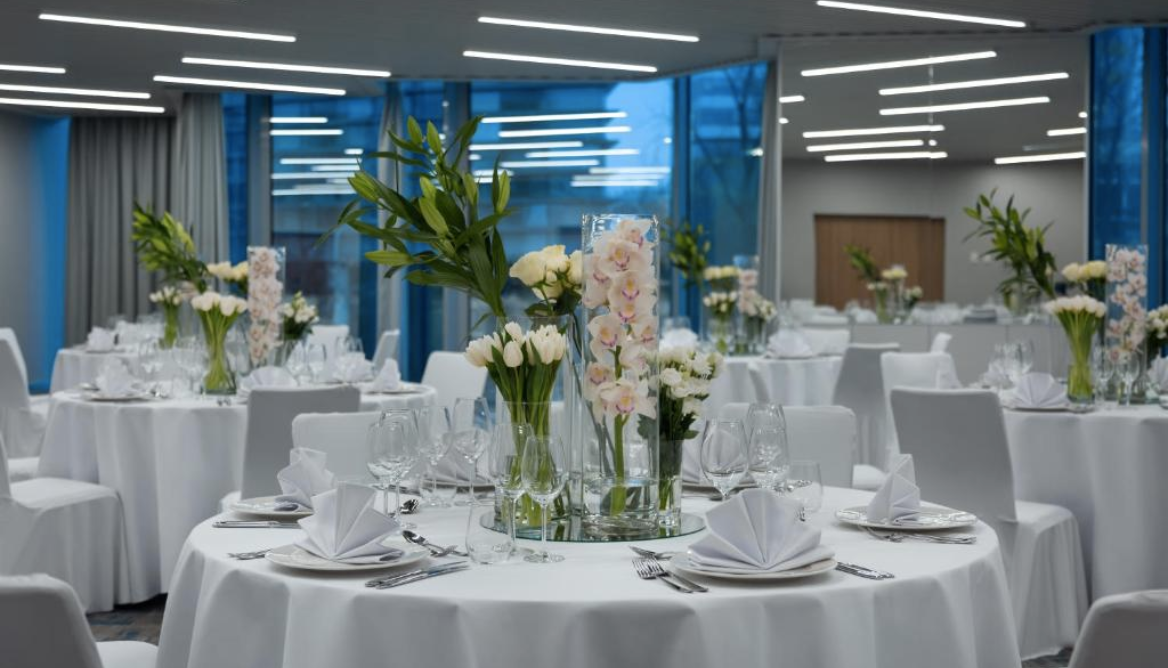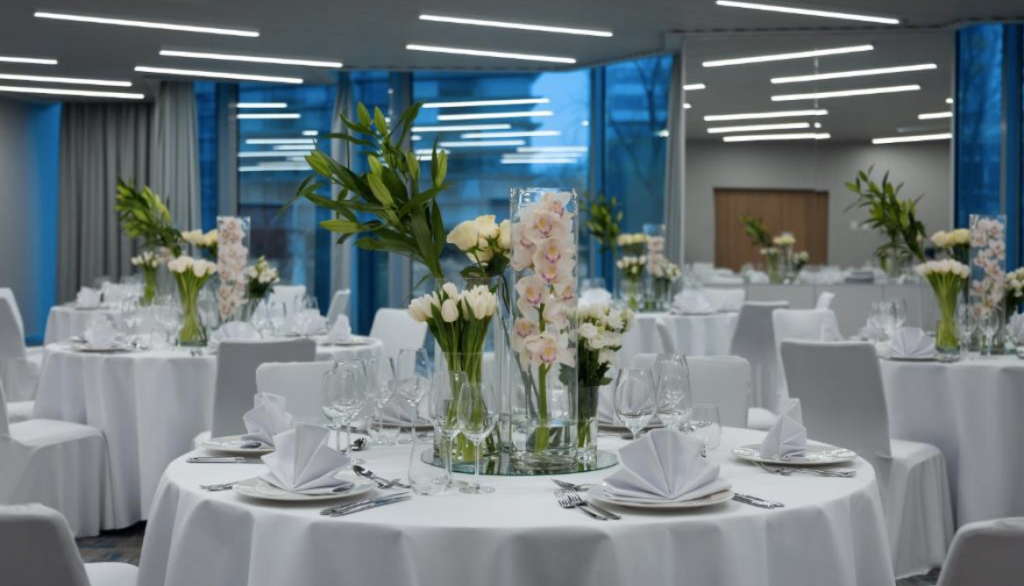 There aren't many dining alternatives at the Fairfield Inn. Therefore, you should go out and try local restaurants or if you're feeling lazy, you can always order meals from them and have them delivered to the hotel.
At Courtyard, however, there is a restaurant known as "The Bistro". It is widely recognized for its authentic American fare.
You can get lunch and dinner there as well as breakfast. In the evening you can have beer and beverages. Thus, a fantastic meal is which is far more convenient because you don't even have to leave the hotel to get it!
Free Breakfast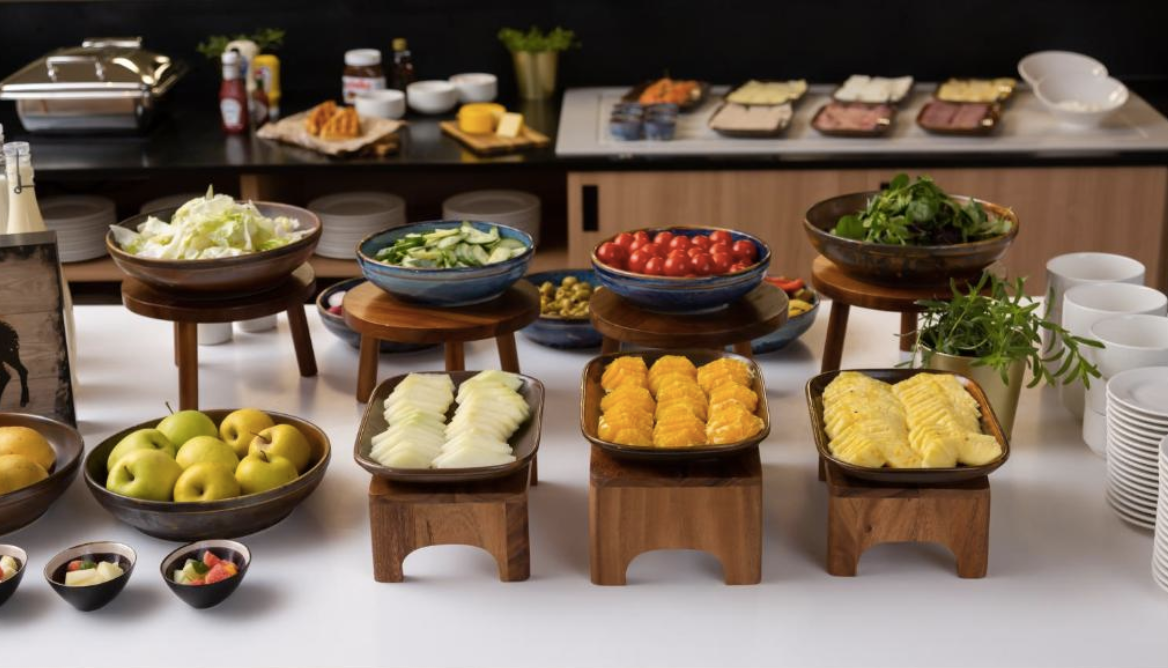 At Fairfield Inn, free breakfast is provided each morning and can be prepared any way you like. Kids adore their "Mickey Waffles".
You may either grab a quick bite to eat on the road or sit down to a hearty breakfast spread. It is also available to order by room service and the furnishing is perfectly suitable.
On the other hand, free breakfast is not provided for free in the Courtyard but if you're looking for a place to have some, coffee, there's a Starbucks nearby.
JW Marriott Brands – Explained
Marriott is the largest hotel chain in the world, with 30 different brands spread across more than 130 countries and thousands of properties.
Read below to find out how both of these mentioned brands stand out against Ritz Carlton and other independent hotels.
Fairfield by Marriott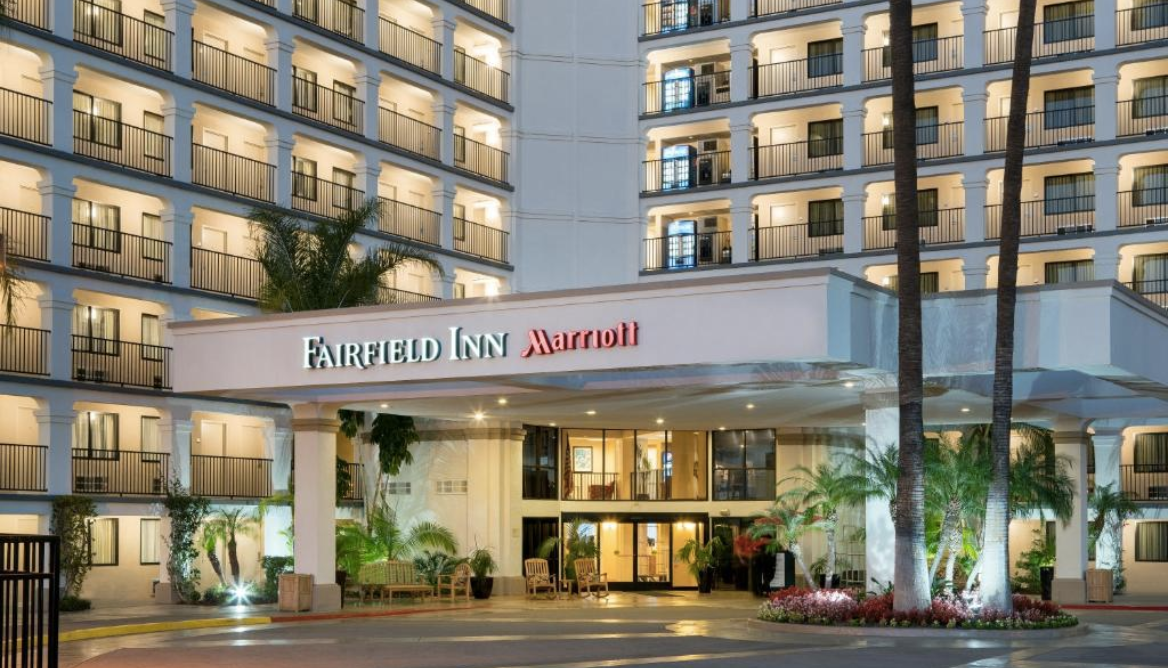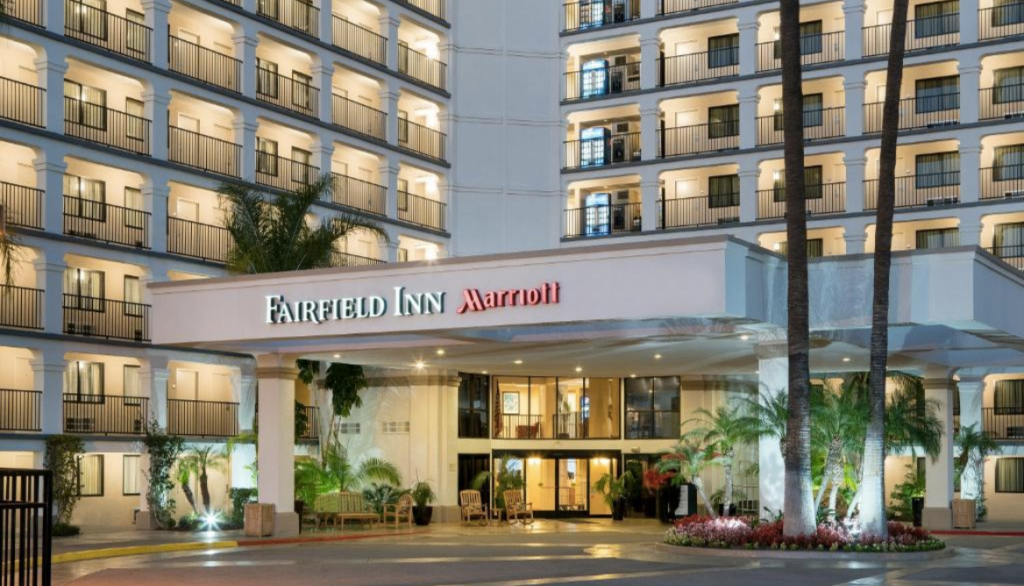 It was founded in 1987 with the aim to provide travelers with cost-effective and notable staying options. However, out of all the Marriott properties, Fairfield Inn & Suites Clearwater Beach in Florida serves as the brand's best hotel.
Bottom Line
Fairfield by Marriott, formerly known as Fairfield Inn & Suites, is quite similar to Courtyard and Ritz Carlton. There are some of its features:
All of the suites are spacious and reasonably priced.
A free, hearty breakfast is included with your stay at all of these places.
One of the reasons Fairfield is rated somewhat better than the Courtyard, Ritz Carlton, Springhill Suites, and Gaylord hotels brands is that it is consistently reliable.
Since all Fairfields are visually identical, you can predictably expect the same standard of quality from each.
What People Say About It
People find it a few blocks away from Clearwater Beach's northern tourist district, this spot is ideal for a quieter getaway. It is considerably calmer and had a more residential vibe than the more commercial establishments found further down the town. The accommodation, like several others, looks out over the Intracoastal waterway.
Courtyard by Marriott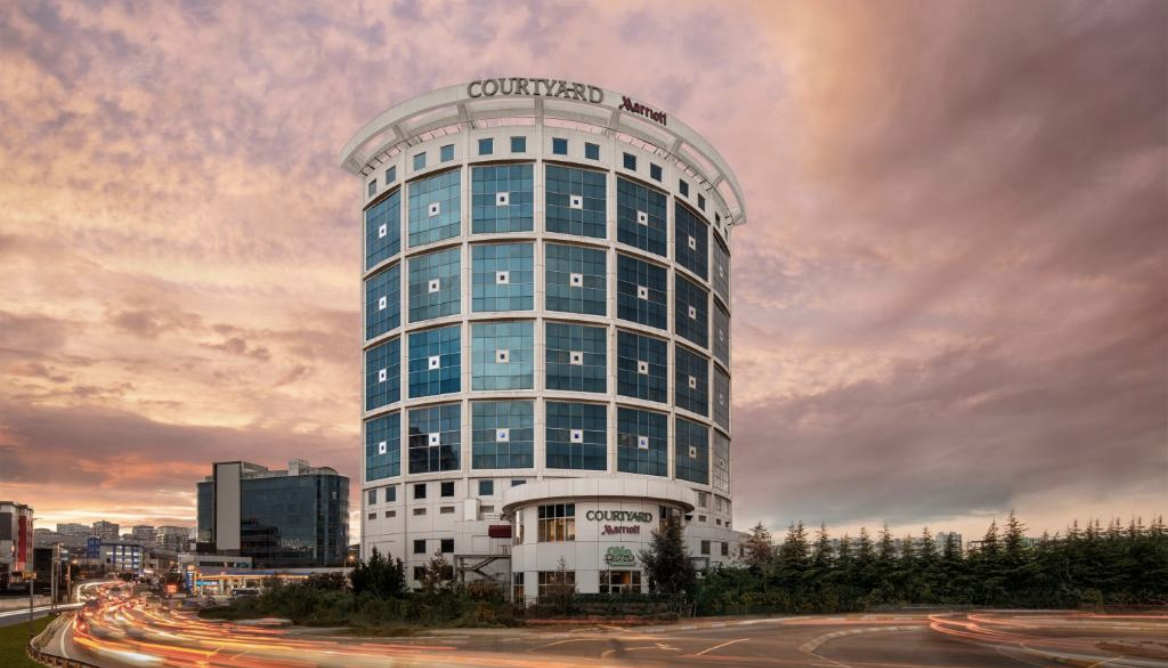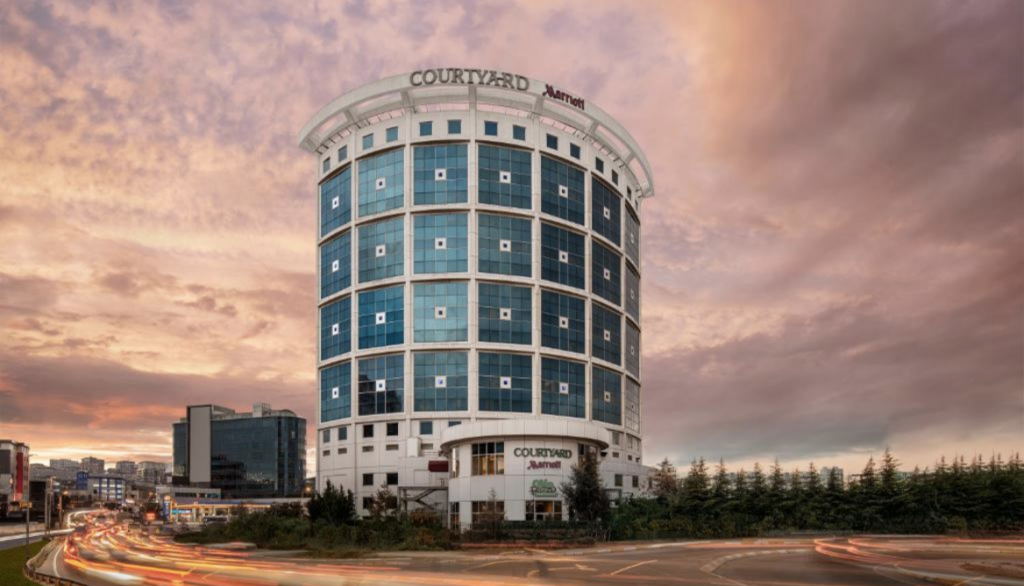 It was founded in 1983 and has been serving customers since then. However, out of all the Marriott hotels, Courtyard Bali Seminyak Resort in Indonesia serves as the brand's best property.
Bottom Line
Courtyard by Marriott is one of the most widespread brands, therefore it may be found in almost every region or country. There are great things about:
This brand is that stores may be found in both high-traffic tourist areas and outlying communities that lack sufficient alternatives.
The lack of uniformity amongst individual Courtyard properties is a major drawback of the brand.
The Bali Seminyak Resort is a fantastic example of a place that manages to be both beautiful and comfortable without breaking the bank.
Some places, particularly those near airports, make it seem like you should double-check under the bed for creepy crawlies.
What People Say About It
People find Courtyard's hotel rooms are large and well-appointed, with plenty of storage space and even an ironing board to make guests feel at home. The room service is excellent, and it's not too expensive. The rooms are also designed to reduce noise. Within 5 minutes, you can be on Seminyak Beach or at the world-famous La Plancha or Chez Gado Gado from the hotel.
Additional Things You Should Know About Marriott Properties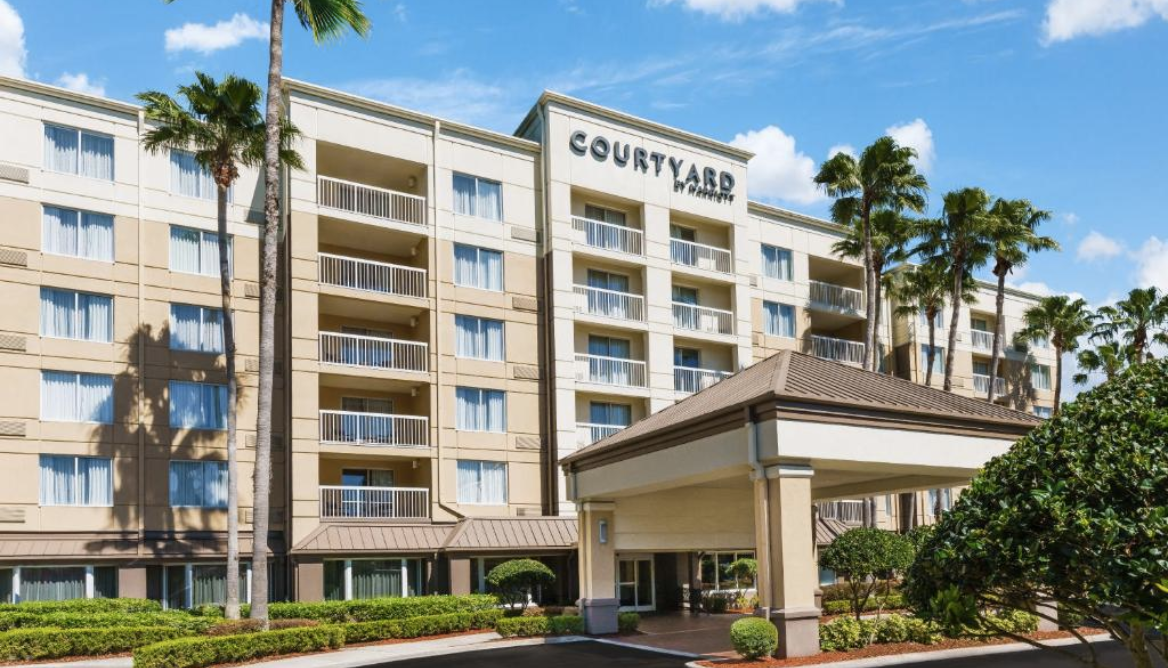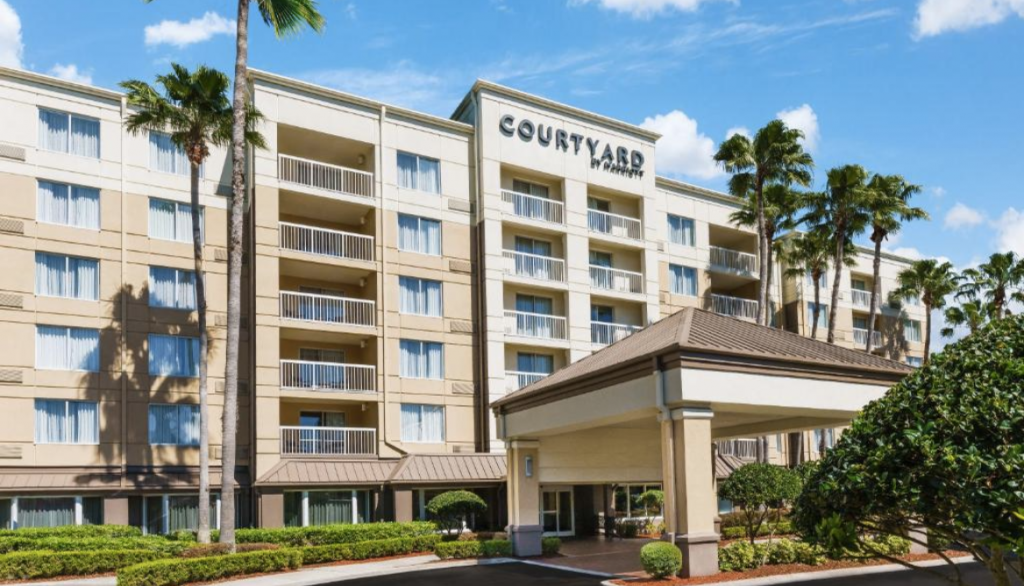 There are a few additional things about these Marriott brands that you should be familiar with before deciding on where to stay.
Global Footprint
Marriott Hotels are a global phenomenon. The domination of the industry is truly admirable. Whether there are business travelers or families the chain has accommodations for everyone. Marriott's portfolio includes different classes of hotels. Let's have a look at some of those.
Luxurious hotels
The luxurious hotels consist of:
St. Regis hotels with 36 hotels and 8,100 rooms
Ritz-Carlton with 96 hotels and 27,131 rooms
JW Marriott Hotels & Resorts has 77 hotels consisting of 34,000 rooms
W Hotels owns 46 hotels with 13,000 rooms
Upper upscale
The upper upscale includes:
Renaissance Hotels has 160 hotels meaning 51,593 rooms
Autograph Collection Hotels has acquired 95 hotels with 22,808 rooms
Design Hotels has 290 hotels and 23,000 rooms
Delta Hotels & Resorts has 36 hotels and 9,400 rooms under it.
Upscale
The upscale stay in hotels include:
Courtyard by Marriott has 1,037 hotels and 153,417 rooms
Residence Inn by Marriott has 697 hotels and 80,100 rooms under it.
Element hotels consist of 20 hotels with 3,000 rooms
Midscale
The midscale hotels are:
Fairfield Inn & Suites with 768 hotels and 70,072 rooms
Moxy Hotels with 1 hotel of 162 rooms
Protea Hotels are 102 hotels with a capacity of 9,609 rooms
Timeshares
Timeshares Consist of:
Marriott Vacation Club has 58 properties to its name and 12,807 rooms.
Marriott Take – For Business and Leisure Travelers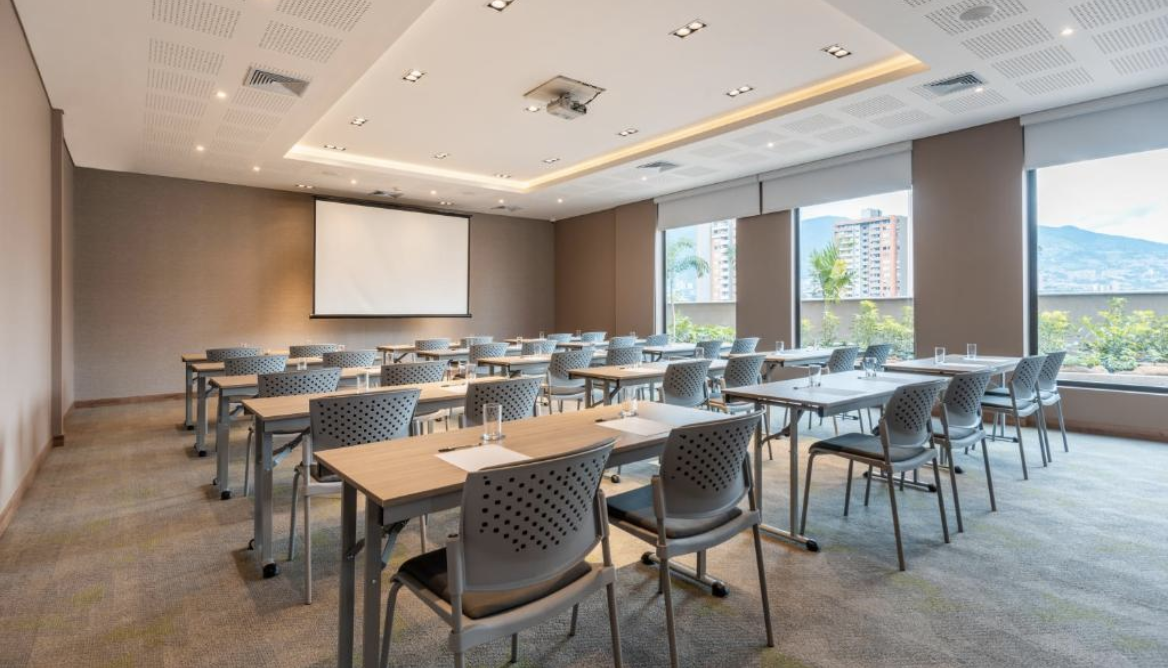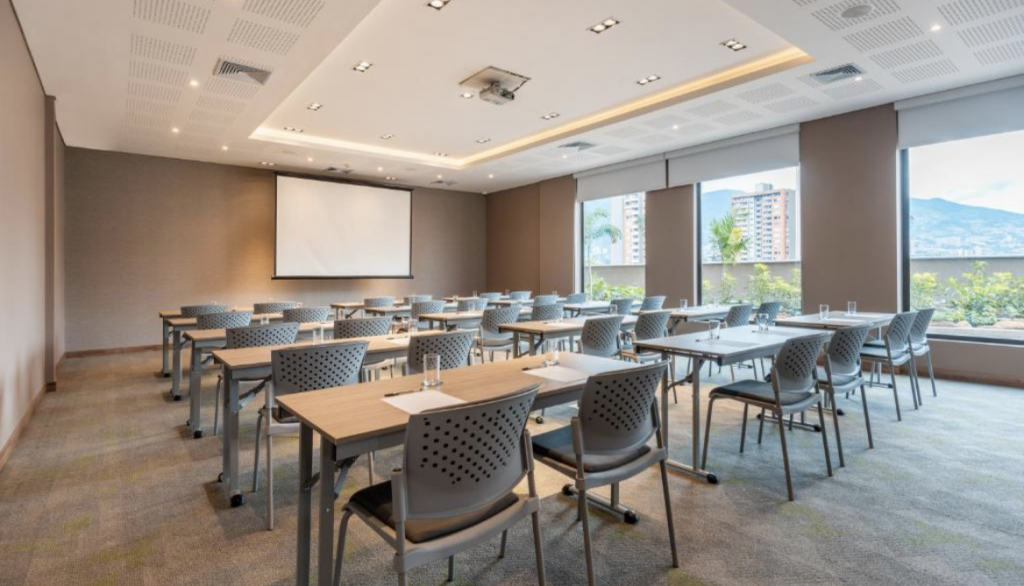 Mariott's take about Ritz Carlton is its "highest mission" is hospitality and the ambiance is top-quality. And are subdivided into hotels:
Upper upscale's hotels namely Renaissance, Tribute portfolio, and Autograph Collection all have lively ambiances yet are distinctive. They boost rich character and provide enjoyable time with live music on properties.
Upscale-tier hotels such as AC hotels are designed for younger travelers. The interior designs are sleek. Element hotels focus on environmental friendliness which pleases young people.
Mid-tier hotels of Marriott have the best offerings in moderate-class hotels. Moxy hotel is famous for its chic and edgy design while Fairfield is known for free breakfast and gym facilities. Protea is doing tremendously in the African market.
Skift Take
The skift take about the luxurious brands Ritz Carlton and St.Regis is that they are excellent for business travelers. A merger will make them better.
Upper upscale hotels are great for art lovers, culture seekers, and outgoing people.
In upscale hotels, AC hotels have a unique aesthetic giving a European twist to the Mariott's signature names. The element can be a great alternative service to AirBnb and either privately owned business meanwhile Residence inn is thriving by promoting to millennials.
Mid-tier hotels such as Fairfield inn offer a great price point for people looking to travel on a budget. Moxy is pushing its design and pleasing to the millennials.
It's thumbs down when it comes to timeshare places like Marriott Vacation Club.
Fairfield vs Courtyard: Where Should you Stay?
Do you still need help choosing between the Fairfield vs Courtyard? Well, let us make it easy for you to choose from.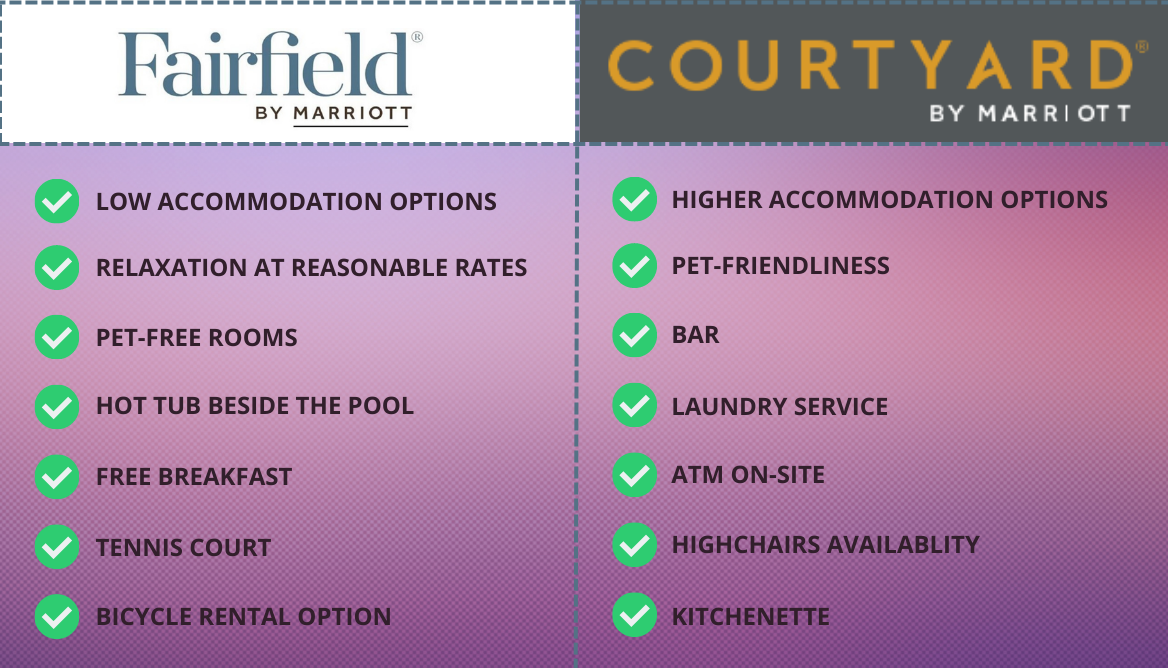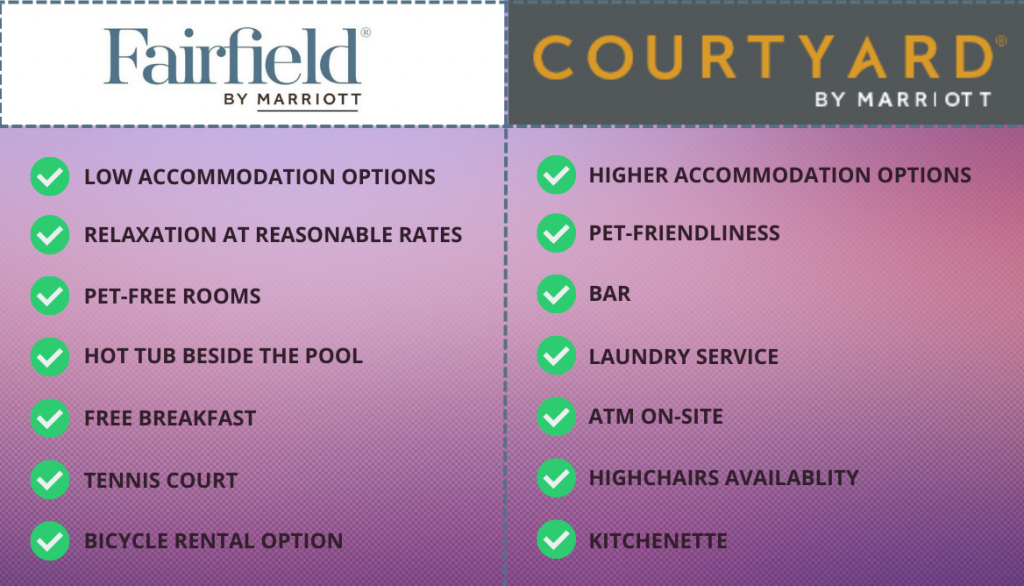 Hope you can now decide just as it is suited to your needs. Given that you now know what each of these Marriott hotels offers!
FAQ
Is Fairfield owned by Marriott?
Positive! Hotel franchise Fairfield is an economy-to-midscale brand and is completely owned by Marriott International.
Does Fairfield do free breakfast?
Yes. Each and every guest at a Fairfield Inn in the United States receive a complimentary breakfast.
Who owns Courtyard hotels?
The Courtyard hotels are owned by Marriott International. Among its mid-range brands, this hotel caters mostly to business tourists but also welcomes families on vacation.
What category is a Courtyard Marriott?
In the Marriott Bonvoy loyalty program, most Courtyard properties are ranked as category 3 or 4.
Is Fairfield worth the money?
For sure! At $100 per night, this hotel has all the standard amenities. The hotel has a pleasant atmosphere, offers a complimentary breakfast, and has clean rooms.
Who bought Fairfield Resorts?
Fairfield Resorts was acquired by Cendant Corporation for $ 635 million. in cash.
Conclusion
That is all we have to offer regarding Fairfield vs Courtyard. We hope that our advice on where to stay proves to be helpful.
What are your thoughts about the price range regarding both of these brands? Moreover, do you own any pets and are considering keeping them with you in the room? Well, let's share your answers in the comment section.
Good luck with your travel!