Happy Wayfarer is reader-supported. When you buy through links on our site, we may earn an affiliate commission.
Dutch Wonderland vs Hershey Park, which one is the best among the two? Since they are both considered among the most outstanding amusement parks in the world, it can be challenging to pick one.
Lancaster is home to Dutch Wonderland, some 51 kilometers from Hershey Park. The accommodations at Wonderland include Old Mill Stream Campground and the Cartoon Network Hotel. On the other hand, Hersheypark has cottages, tent sites, and RV.
Read on for a detailed explanation of the differences between the two amusement parks!
A Brief Analysis of Dutch Wonderland vs Hershey Park
Many factors distinguish these two iconic amusement sites. You should compare the benefits before settling on one. Here is the comparison:
| | | |
| --- | --- | --- |
| | | |
| | | |
| | In Pennsylvania's Hershey region | Specifically in Pennsylvania's Lancaster County |
| | There are tents, RV sites, and cottages | Old Mill Stream Campground. Cartoon Network Hotel |
| | They offer three plans with specific timeframes | They present three potential strategies for dealing with repeated bookings in the future |
| | | If you cancel your ticket more than 72 hours before your scheduled arrival, you will receive a full refund minus a $10 processing fee. The majority of events do not offer refunds |
| Policy regarding climate change | Do not offer a voucher for a second visit unless most sites are closed for a prolonged period | A rain check will be issued if bad weather cancels the event |
In-Depth Comparison of Dutch Wonderland and Hershey Amusement Parks
Here, we'll go into greater depth about each previously mentioned characteristic. Knowing which characteristics are most important to you will make it easier to select the best option.
Appealing Features
We shall start with appealing features found in Wonderland.
Dutch Wonderland Amusement Park
There are 35 different kiddie rides and sights to see and enjoy at Wonderland amusement park. Places like Duke's Lagoon are specifically designed for water recreation.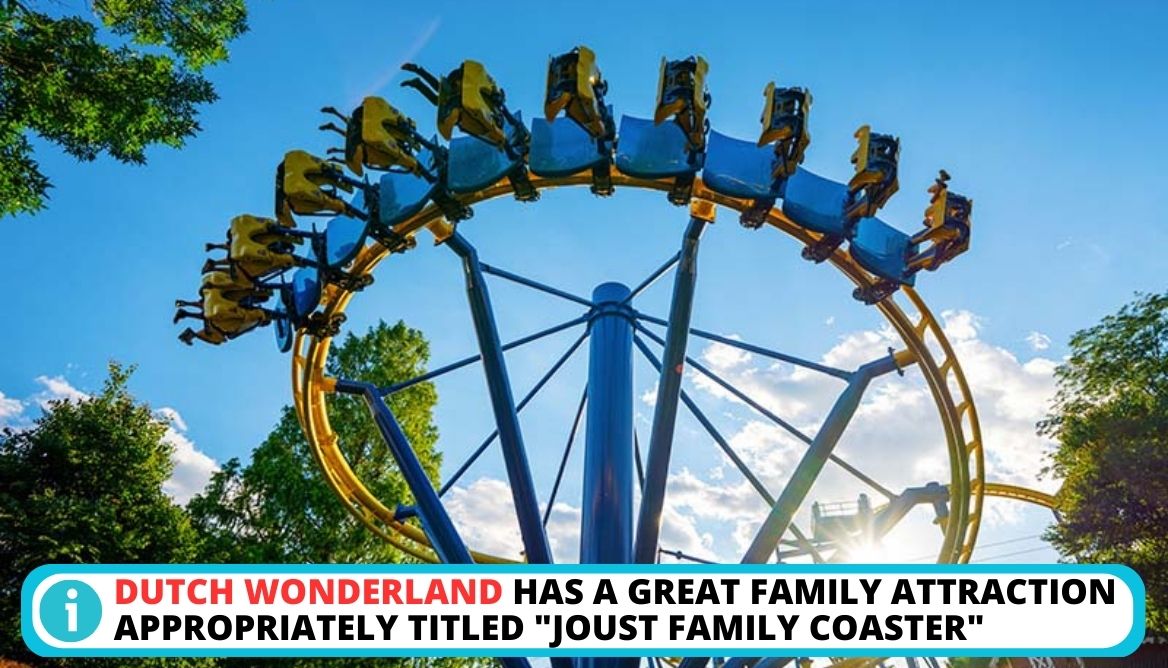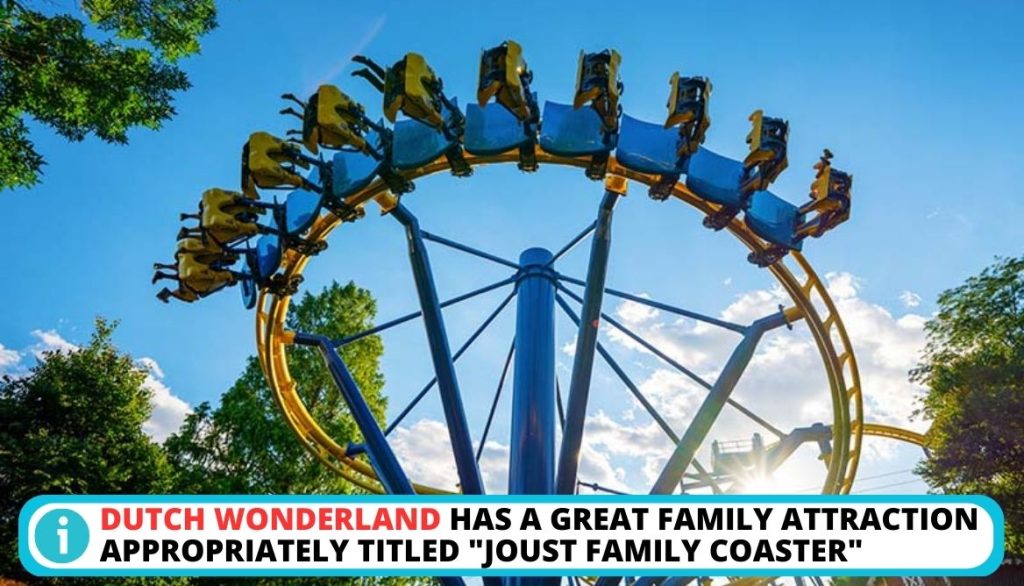 You can also ride Merlin's Mayhem, a hanging roller coaster. A family coaster, appropriately titled "Joust family Coaster," is also available. Many other thrilling attractions include:
The Wonder House
Pipeline Plunge
Dragon's Lair and more.
Food options
Excellent food options are also available. In addition to a variety of local beers, "Penley's Pub" serves a variety of snacks with a Pretzel motif. Additionally, there are establishments such as:
Nathan's Famous
Merlin's Pizza & Pasta Buffet
The Slush Slack
Dippin' Dots
Parking
There are also excellent parking options at Dutch Wonderland: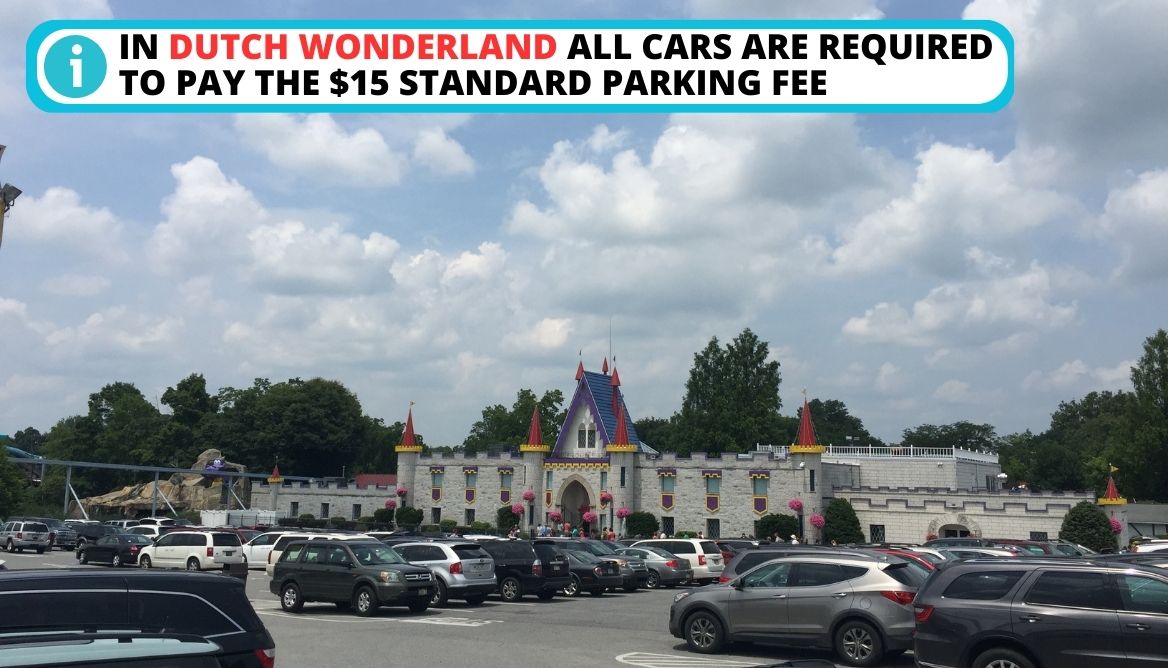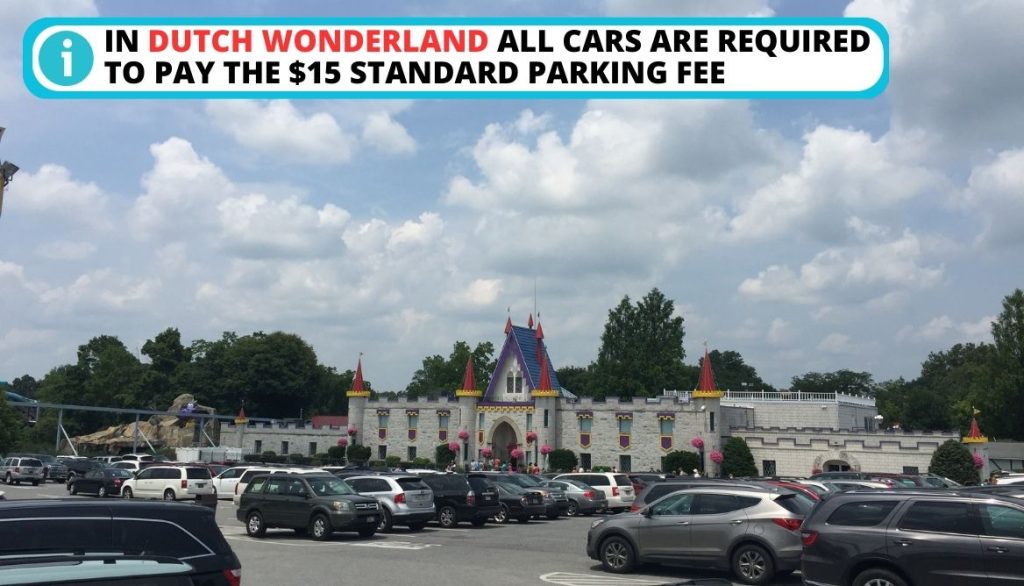 All cars are required to pay the $15 Standard Parking fee.
$25 for Preferred Parking guarantees a spot right by the main entryway.
You can park in the best spot at the parking lot and use all the facilities for just $15 if you pay the Accessible Parking fee.
Parking for school and excursion buses is free, which is a huge plus! 
Hershey Amusement Park
Hershey Park has various rides, enjoyable water fun activities, and other attractions: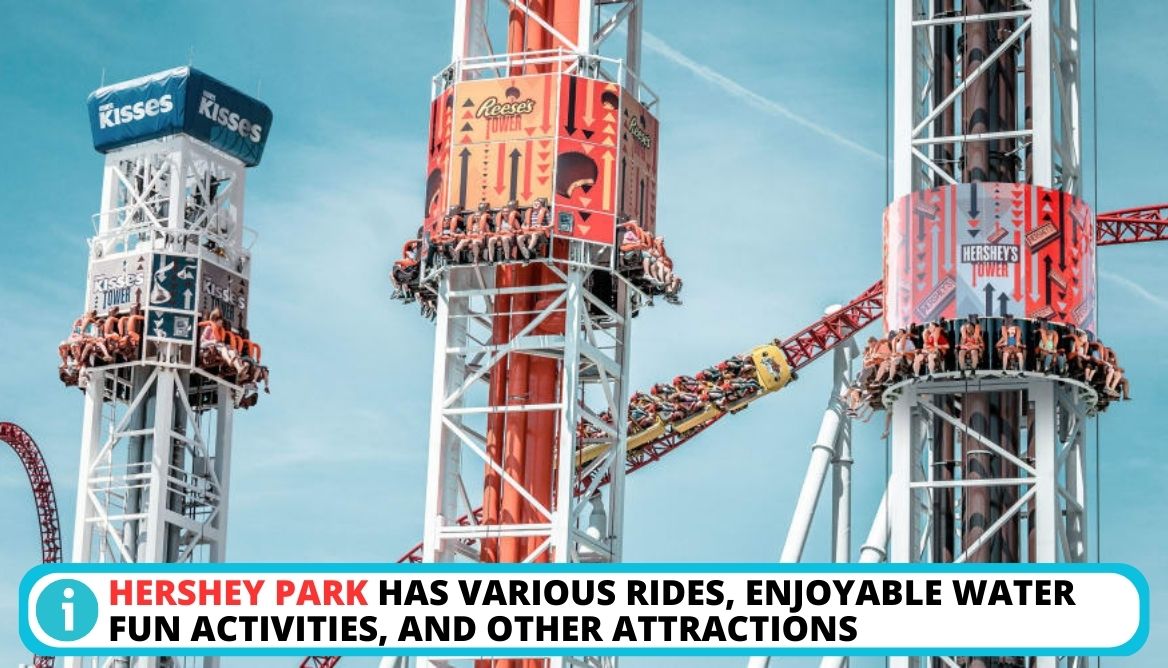 At Hershey's Chocolatetown, visitors can ride the "Candymonium" roller coaster or drink at the Chocolatier Restaurant lounge.
Hershey Park's boardwalk spans an impressive 11 acres, making it a veritable aquatic park.
You can also visit ZooAmerica and see over two hundred native North American species. 
Food options
You can choose from many different snack choices:
You're spoiled for choice, with access to everything from Dippin' Dots and a fleet of food carts to Dunkin' Donuts and a chocolatier.
One of the park's finest features is the abundance of "Hydration Booths," offering quick access to refreshing drinks. 
Parking
Parking spaces at Hersheypark can be accessed 2 hours before the site opens to the general public. Parking is $25 but free for buses and vans carrying 15 or more people.
Locality
Towards the east of Lancaster, Pennsylvania, in East Lampeter, you'll find the Wonderland. Hershey Park can be found in Hershey, Pennsylvania. The distance from Harrisburg is only 24 kilometers, and from Pennsylvania, it is 154 kilometers.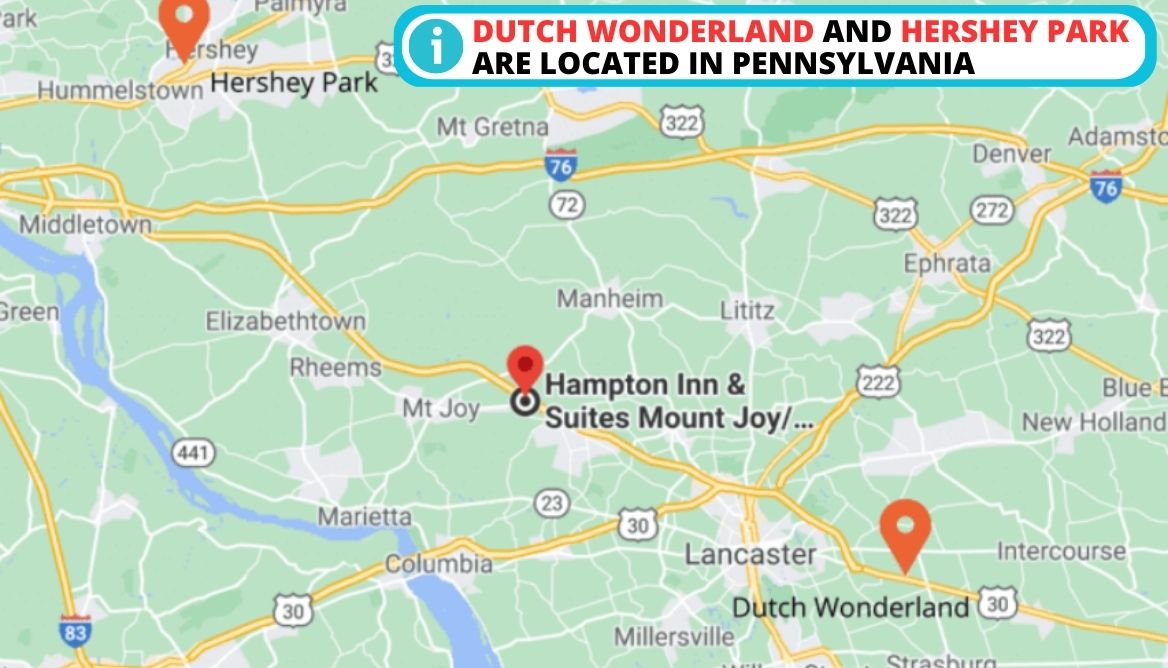 Amenities in the Room
Let's take a look at the amenities in the room!
Wonderland
Staying at one of the hotels that partner with Wonderland guarantees an unforgettable visit to the theme park. Two options come into play here: the Old Mill Stream Campground and the Cartoon Network Hotel.
Cartoon Network Hotel
The Cartoon-themed Hotel is the first and only of its kind globally. Suites and accommodations with Disney characters are available. And if you're hungry for cartoon-inspired food.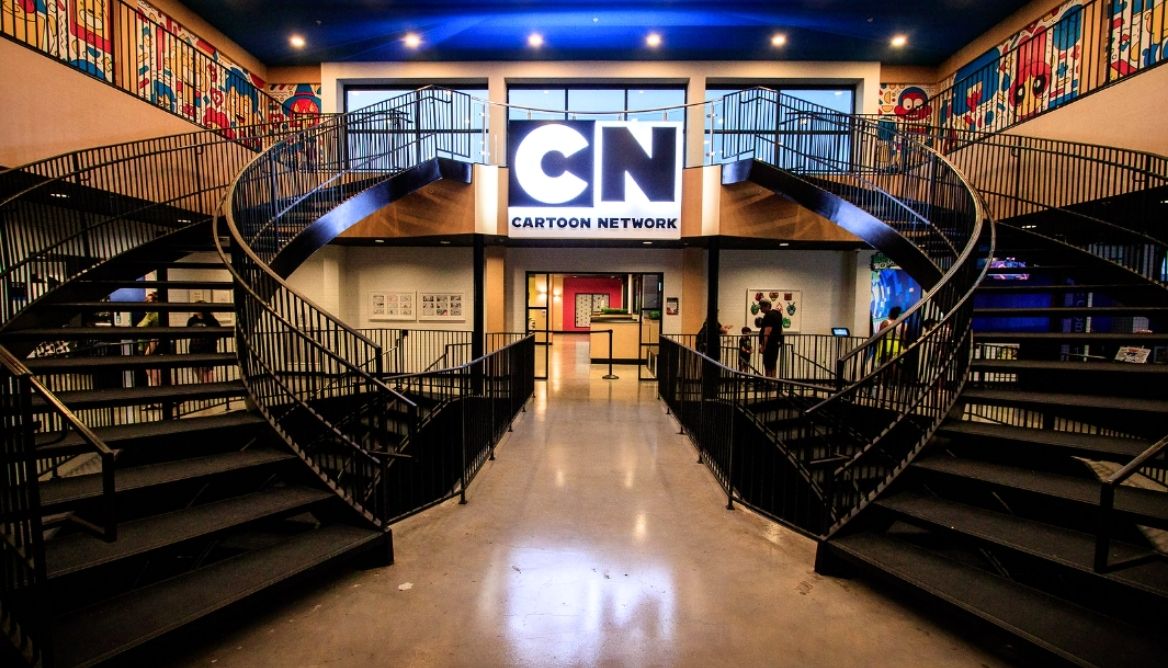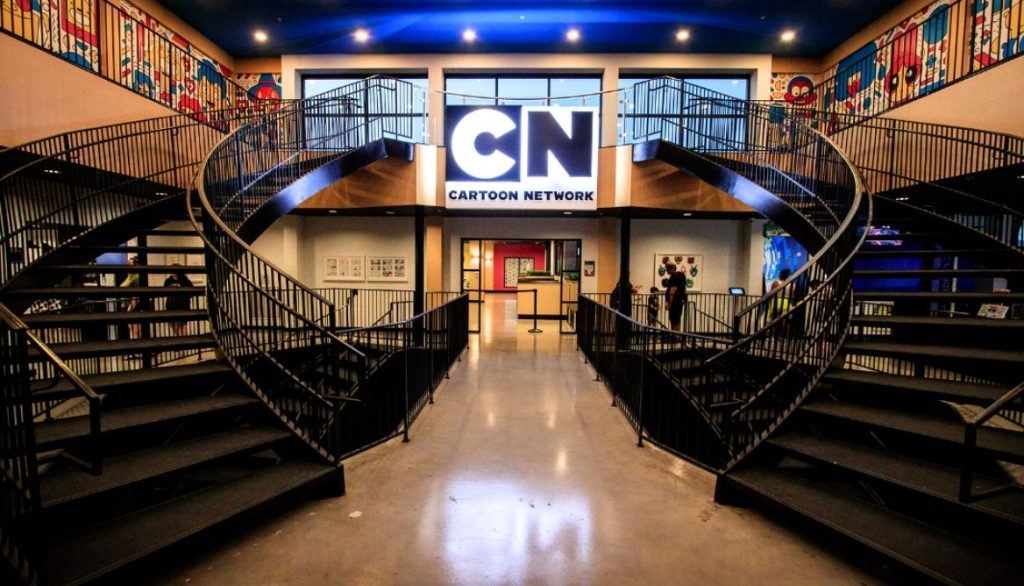 Old Mill Stream Campground
The Old Mill Campground offers first-rate services and accommodations:
The campsite provides both tent and RV sites.
A country shop, restrooms fitted with modern plumbing, and a playground are some amenities available.
As a visitor of Old Mill, you will have access to special pricing for tickets to Wonderland.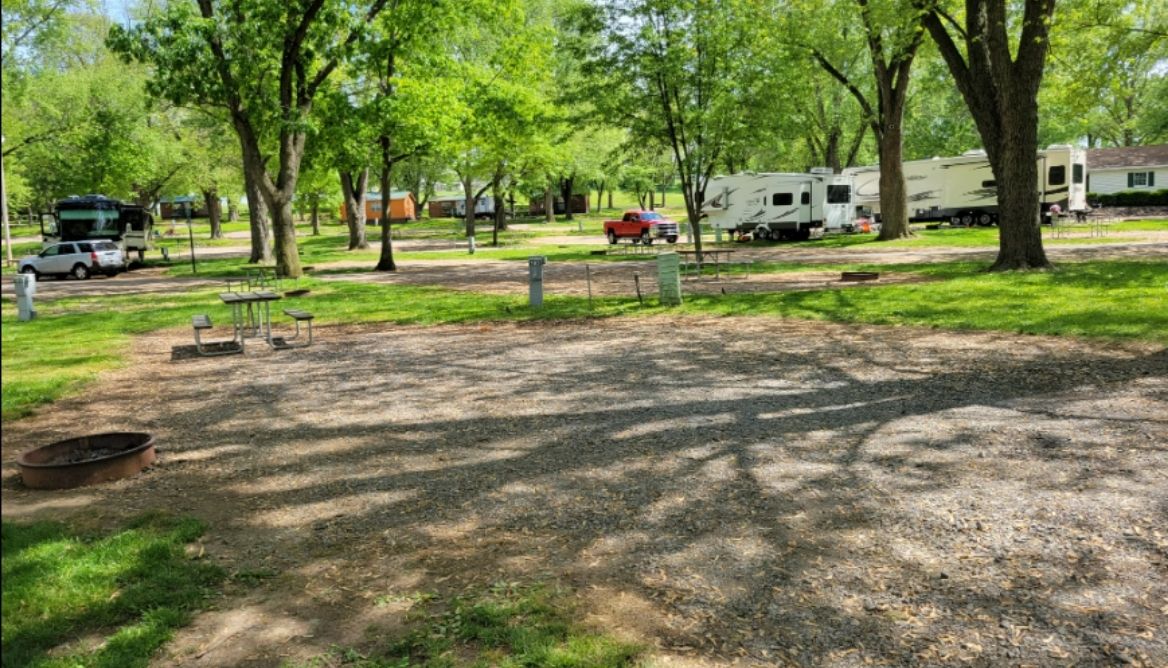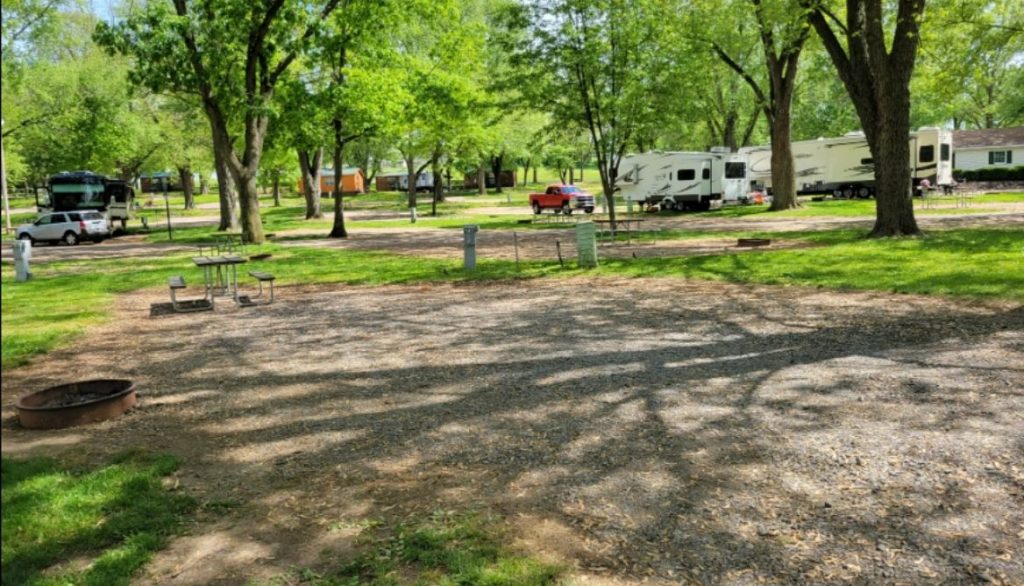 Hershey Park
Hershey Park offers RV hookups, tent sites, and cottages. The cottages have a fireplace and all the household comforts. RV sites may be partial or full hookups, providing water and power.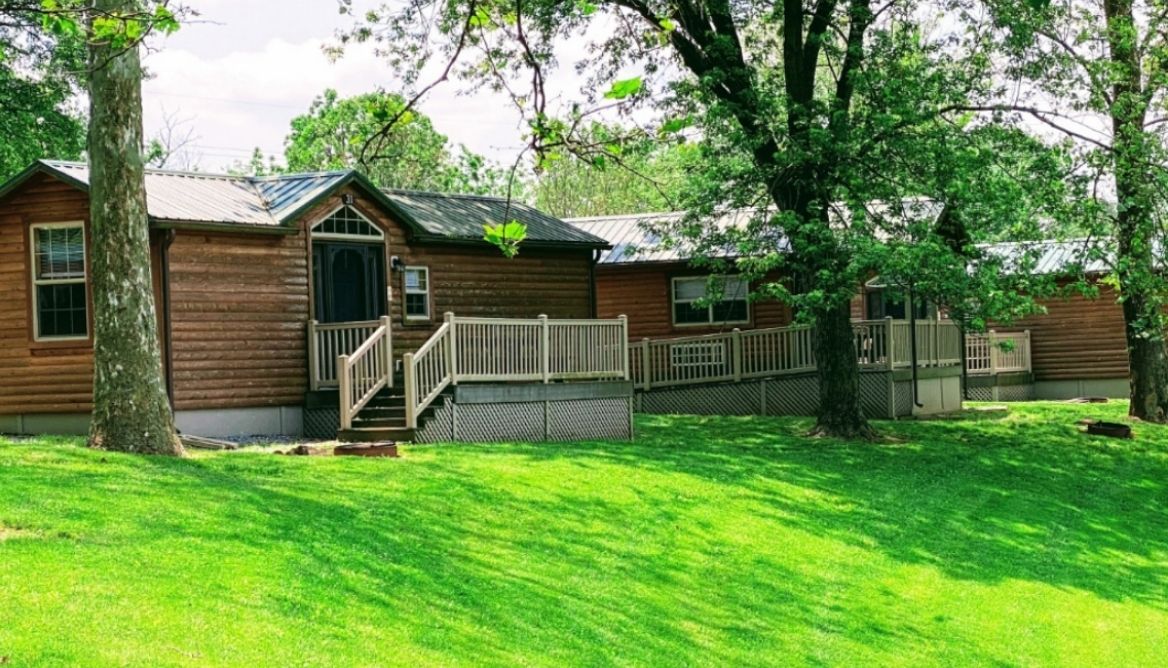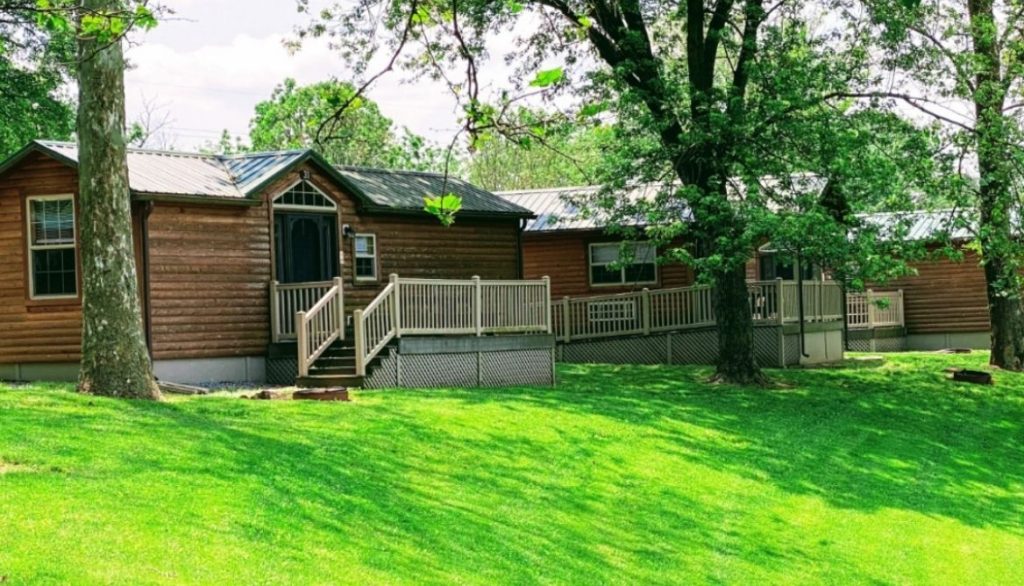 Source: https://www.hersheyparkcampingresort.com/accommodations/
Package Deals
Package deals are a common feature of amusement parks, allowing visitors to save time and money.
Wonderland
Wonderland offers three different ticket options to choose from.
To purchase a season ticket to Wonderland, go online and make at least four $27 payments.
The "Any Day Ticket" is available at $61.99 if you're unsure when you will be in town.
Buying the "Pick Your Date Ticket" saves you 30%.
Visitors to Wonderland are not entitled to free parking. It is available for those who have a Gold or Premium ticket.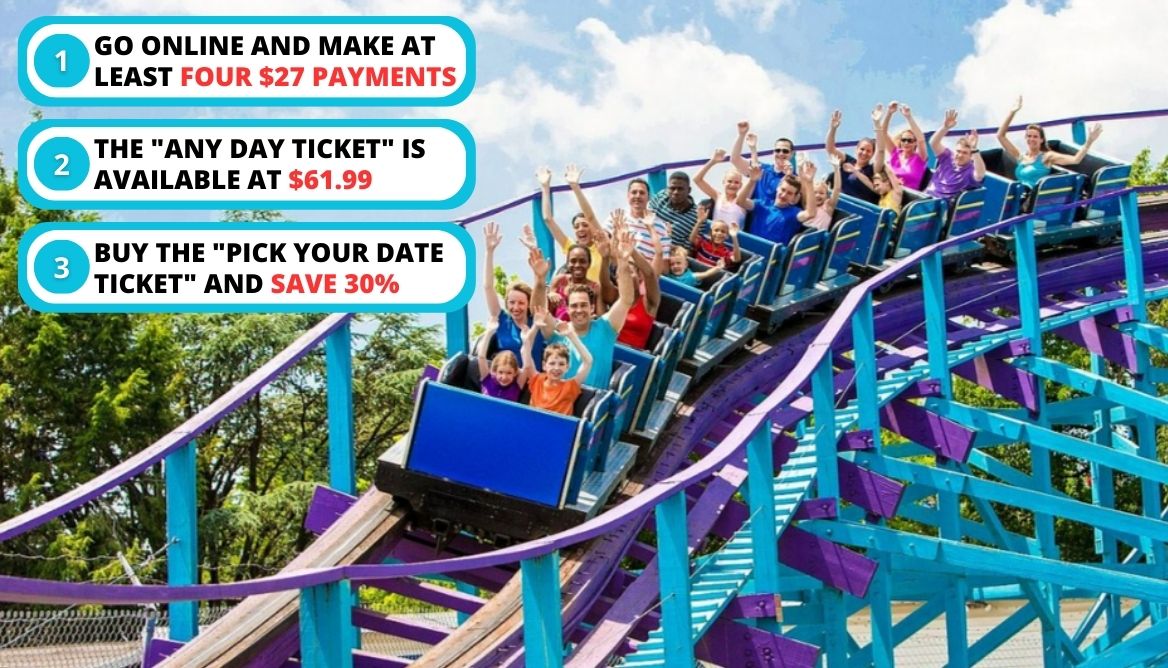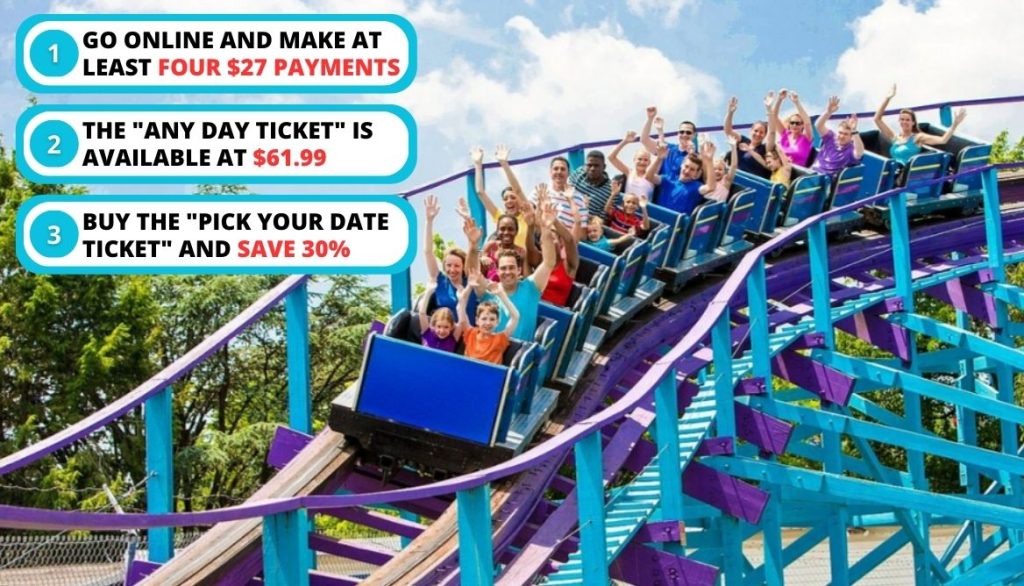 Hershey Park
Hershey Park offers two different ticket options.
In the "Park's Summer Camping Package," registration includes the time and location of your cabin.
Camp and play is the name of the second deal, which saves you on lodging and theme park admission. You'll also receive a Camp and Play sticker as an added perk.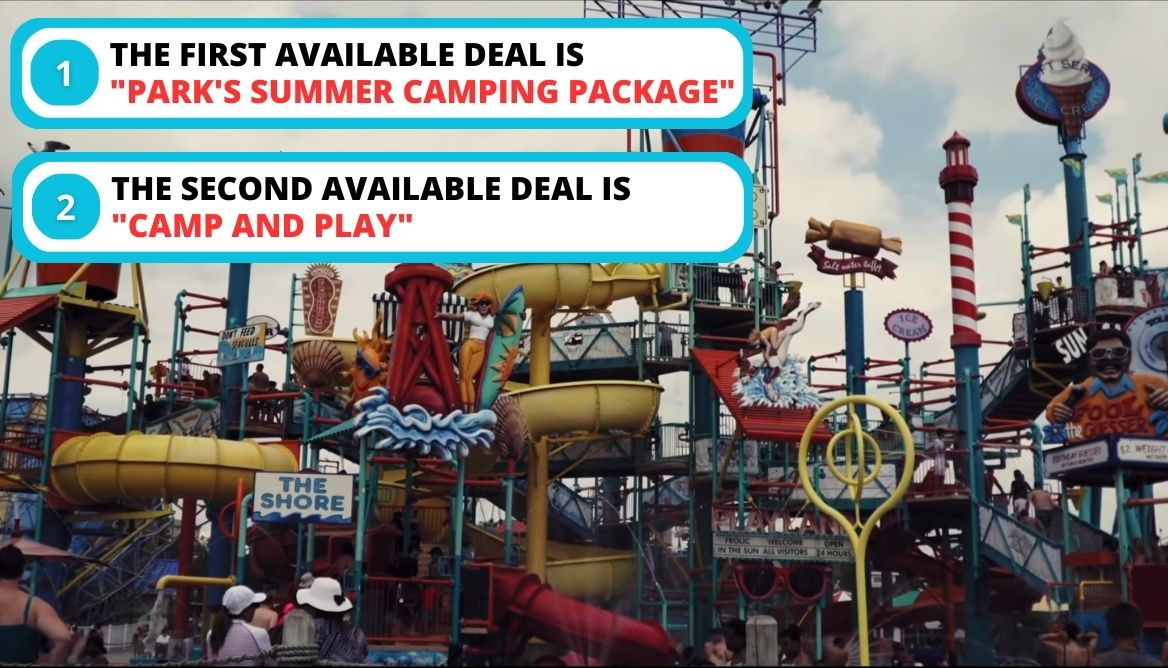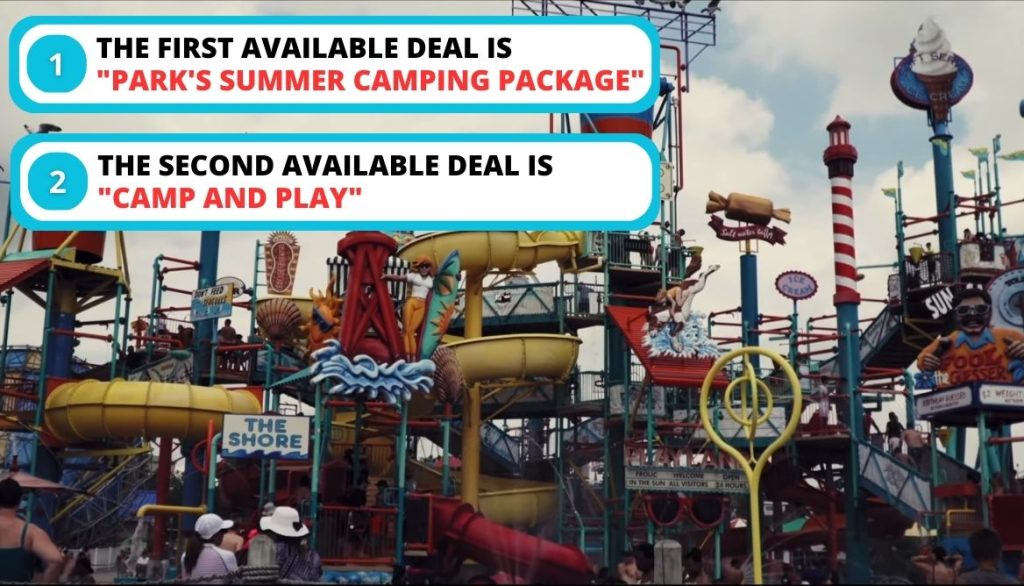 Terms and Conditions for Refunds
To request a refund from Wonderland, call their appointment cancellation line (1-800-871-6385). However, you must do so at least 72 hours before your scheduled arrival time, or you are charged for the first night.
Unfortunately, the service fee is non-refundable. A $25 termination fee is added on top of that. Hersheypark, on the other hand, doesn't offer refunds.
Climate Change Policy
Wonderland offers a "Rain Guarantee":
A Rain Ticket allows you to exit the venue if it has been raining for a long.
It's valid for park admission any day, provided the season hasn't ended.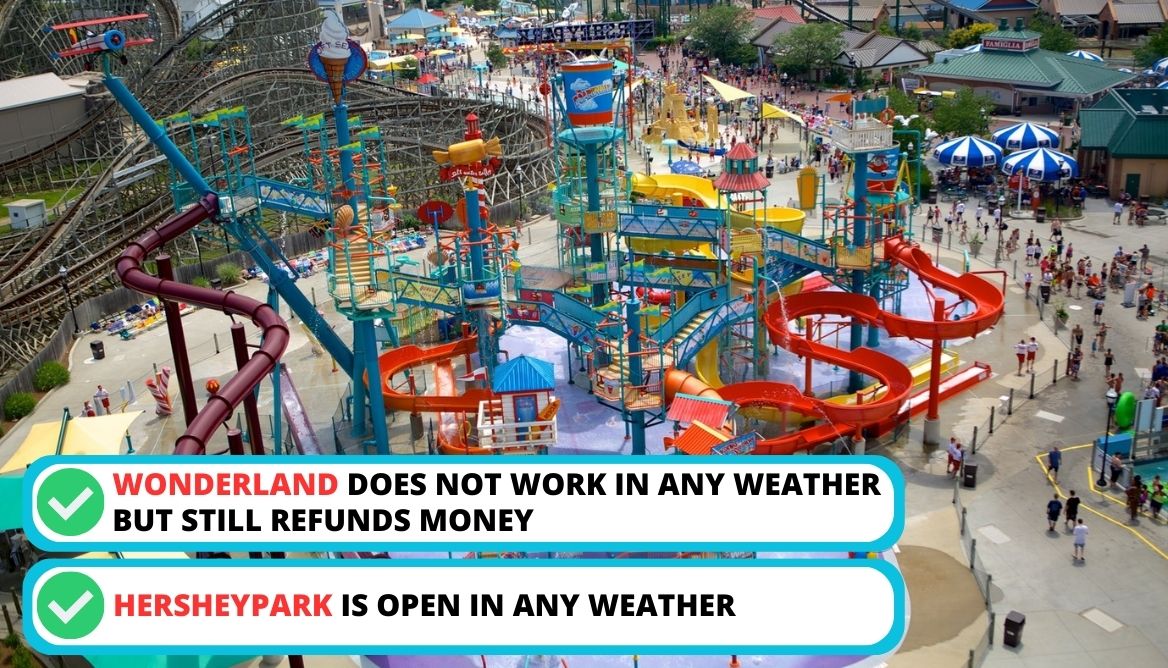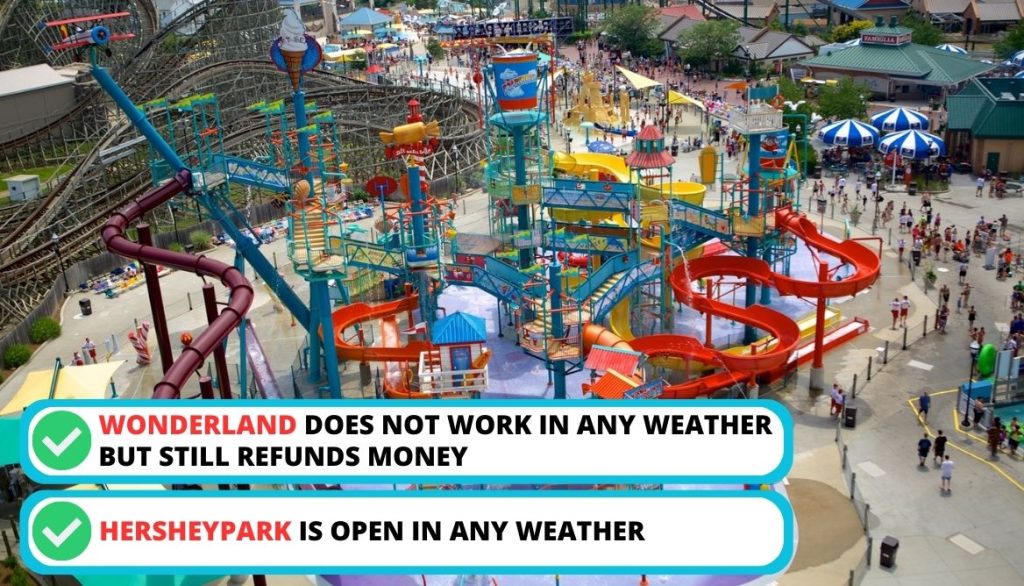 Hersheypark has a backup strategy that guarantees park operation, barring extreme conditions:
This encompasses things like wet weather, wind, storms, and lightning.
If most rides are closed, you'll get a voucher to return later, valid throughout the season.
Dutch Wonderland vs Hershey Park: Which Should You Pick?
Trying to decide between these two parks is like deciding between Yellowstone and the Grand Canyon. Honestly, it's all about what you like best.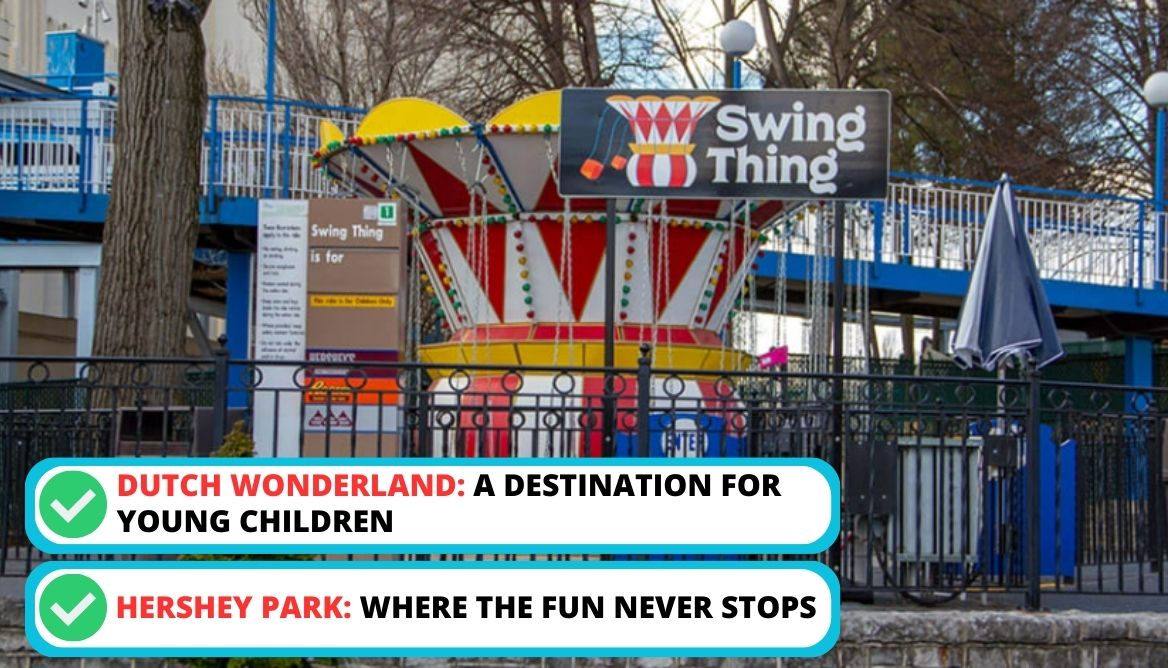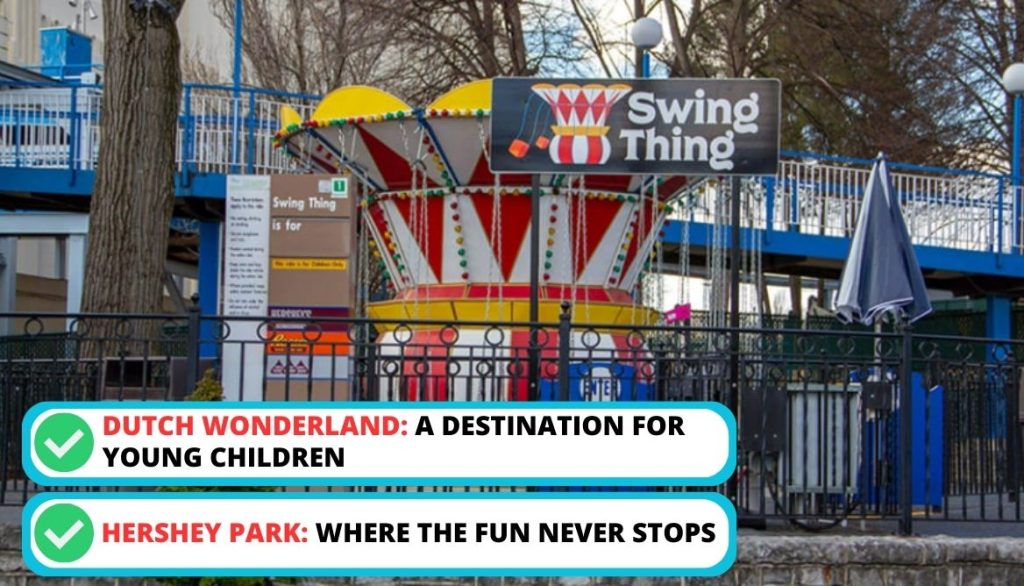 The Dutch Wonderland: A Destination for Young Children
You can tell that this area was designed with kids in mind:
Most attractions are suitable for children aged two to five.
The Dutch Wonderland Entrance, however, allows even the 10-year-old in the family to have fun on the park's log flume or timber roller coaster.
The park has a new suspended metallic roller coaster named Merlin's Mayhem.
It is suitable for the whole family, especially for sesame street fans.
Two- to five-year-old kids are especially welcome at the water park section. 
But if you're looking for more excitement, there are two huge tubular slides. They include programs geared toward kids, such as those featuring Dragons and Princesses.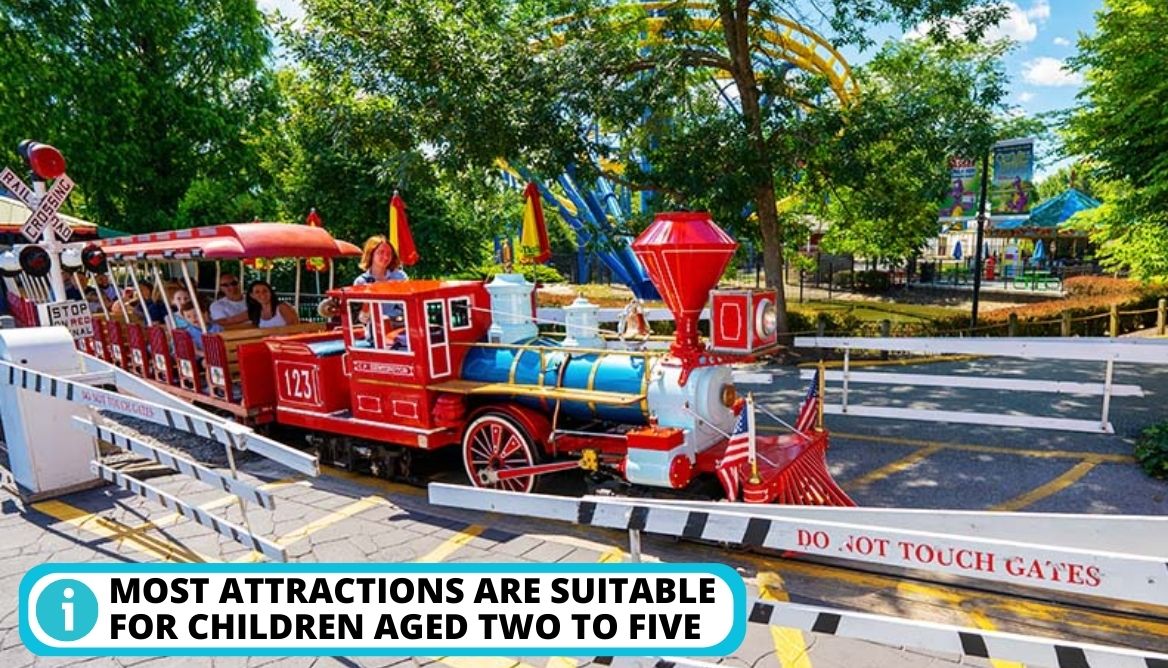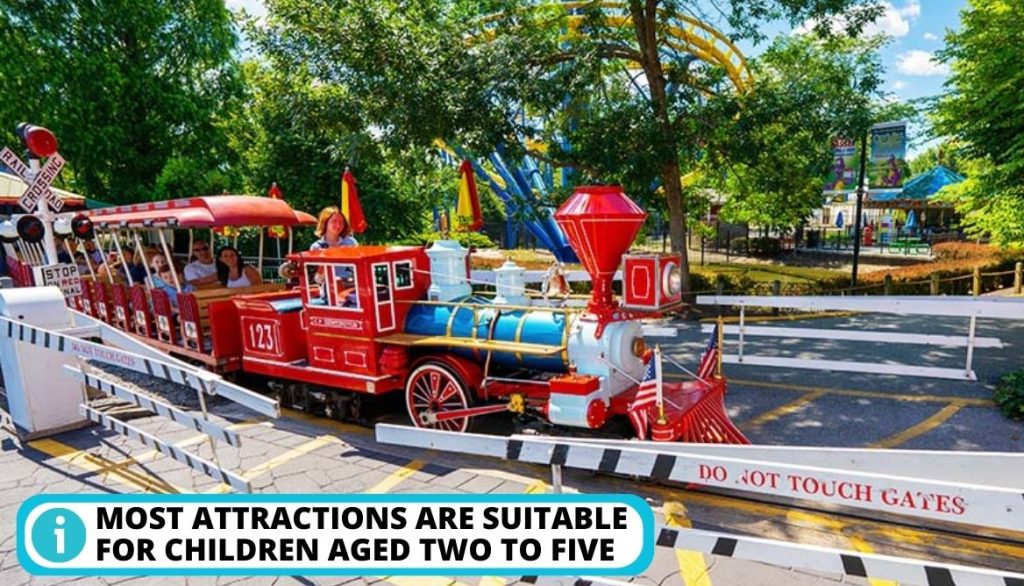 Hershey Park: Where the Fun Never Stops!
Hershey Park is among the best amusement parks in Pennsylvania for gatherings or older kids. Family-friendly attractions are situated close to the action rides:
This makes it convenient to take turns on the roller coasters with parents or teens while letting younger children play on the monster trucks and bumper cars.
The park features a wide variety of thrill rides and roller coasters.
It also includes several smaller options aimed at helping the younger visitors of the water park ease into the adrenaline-ride experience.
This is among the few Pennsylvania amusement sites with an upside-down roller coaster for riders at least 42 inches tall (SooperDooperLooper).
There is also a scaled-down, zero-depth-entry replica of a wave pool.
After a few rides or a long day at the park, reward yourself with a visit to Chocolate World and some ice cream.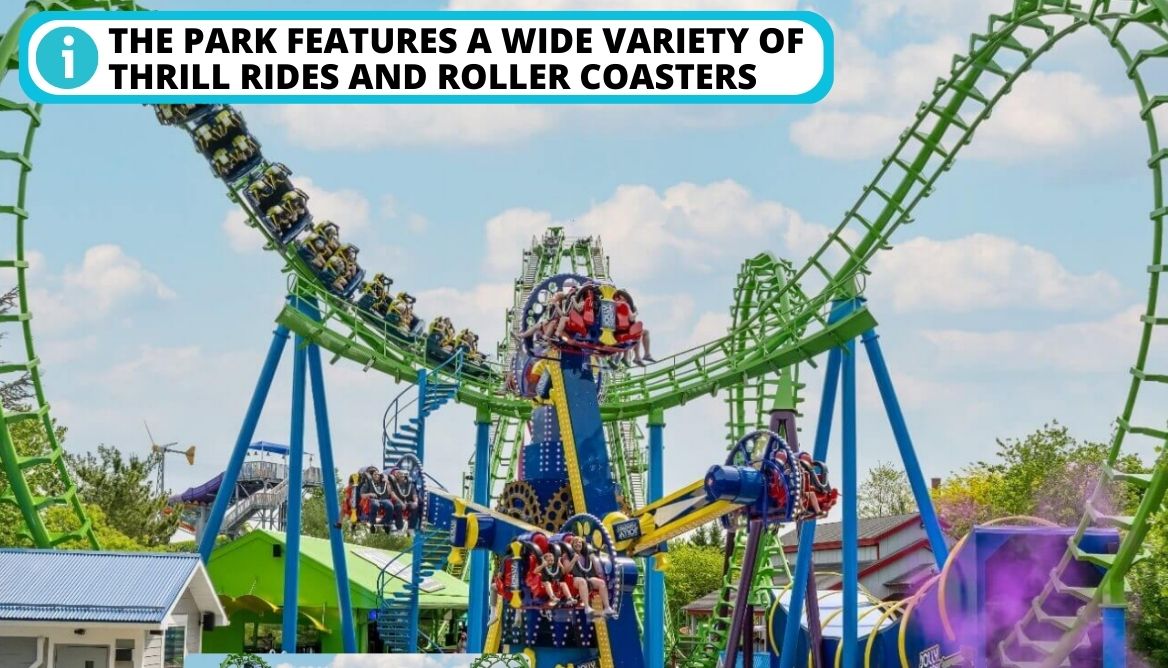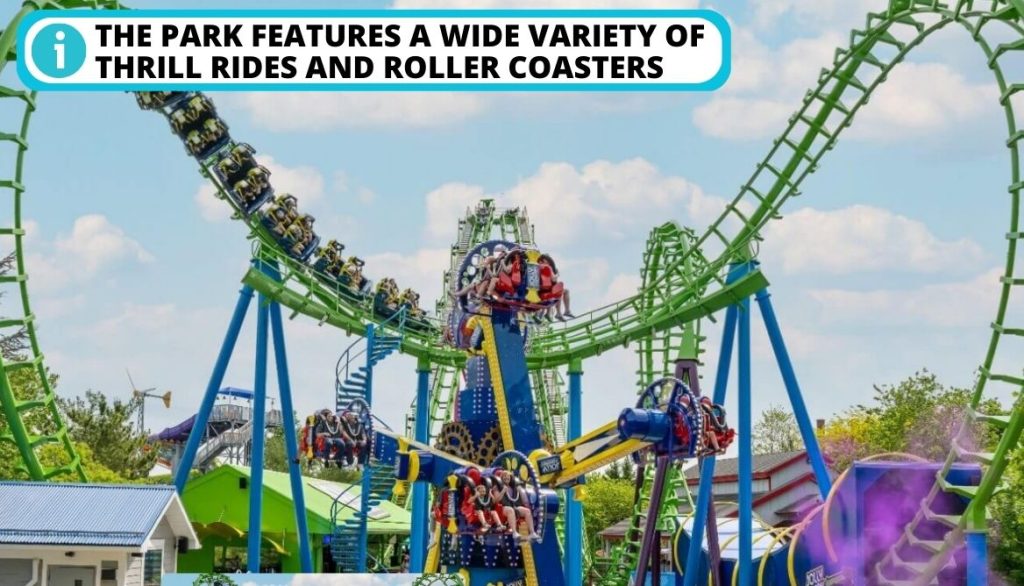 Our Final Decision Between Hershey Park and Dutch Wonderland
When comparing the two entertainment parks, Wonderland stands out as the superior option because:
Young kids can enjoy rides in the water park (kiddie section) without worry.
You can get your money back in case of setbacks on their part.
If the weather doesn't cooperate, you'll get a "raincheck."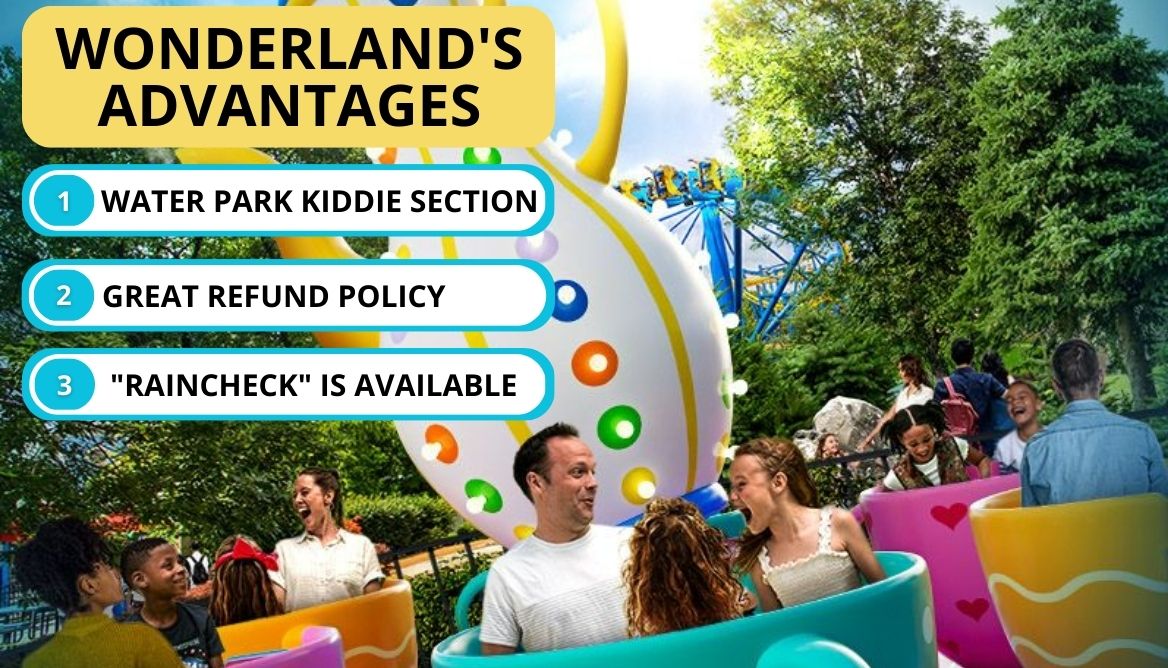 FAQs
Is Dutch Wonderland Owned by Hershey Park?
Yes, Dutch Wonderland is owned by Hershey park. They acquired the property years ago and the adjacent Old Mill Campground. The Clark family had previously owned and sold the property for $5.65 million.
What Age Is Good for Dutch Wonderland?
Dutch Wonderlandis suitable for younger kids. In reality, it's designed specifically for little kids and their guardians to have a good time. 8-year-old kids to 10 year old are the sweet spot for this portion.
Is Hershey Park the Biggest Amusement Park?
Hersheypark is the biggest free admission and busiest amusement park in Pennsylvania and is situated in the city that calls itself "the sweetest place on Earth." It has grown to become a major attraction in the United States. There are more than enough rides, various games, an aquatic park, and parades.
Which Is Better, Hersheypark or Busch Gardens?
Which one is better depends on your preferences; if you're looking for a place with many rides to spend the day with family, Hersheypark is a great place to go, but for a more comprehensive and refined "theme" park, Busch Gardens is the way to go.
What Are the Best Days to Go to Dutch Wonderland?
The best days to go on Dutch Wonderland trip are Tuesdays and Wednesdays. A family could get the most out of their day trip if they came at 10 a.m. and stayed until 6 p.m., during which time they could enjoy the wet and dry areas with minimal wait periods.
Conclusion
So, this article has highlighted the features of Dutch Wonderland and Hershey water park, and it is up to you to decide where you'll take your family to enjoy the thrill rides.
Will you visit Wonderland and explore the cartoon-themed facilities, or opt for a trip to Hershey Park to enjoy the chocolate town after a long day of having so much fun? Please comment on which parks we should cover next.