Happy Wayfarer is reader-supported. When you buy through links on our site, we may earn an affiliate commission.
Most travelers inquire about, do you need a passport for Tulum when looking to visit Mexico for different purposes. It would help to have a passport when traveling to Tulum tourist destination.
It is a standard requirement for a foreigner entering Mexico. The following is an exclusive review outlining the need for a valid passport book in Mexico and other purposes.
Traveling to Tulum
Tulum is one of Mexico's best attractions, boasting multiple activities and places to visit. Here are some of the factors to explore in the area:
Archaeological sites
Beautiful beaches
Sceneries around River Maya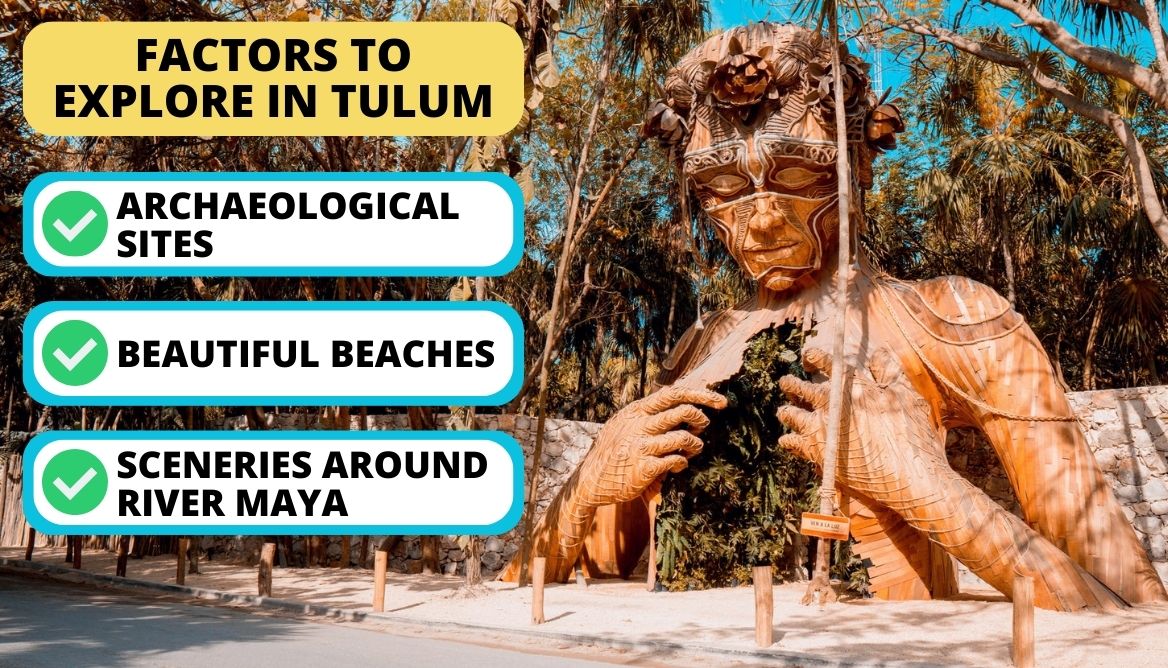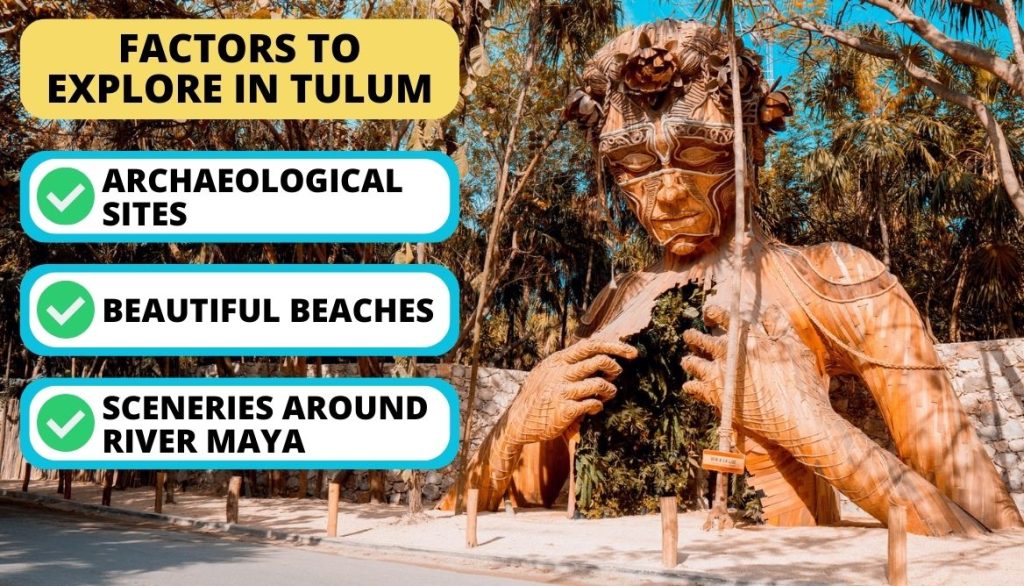 With its popularity, you can bet on the availability of several means of transport heading. Most of the options will ask for your identification, typically needing you to have a passport.
Read below to see how to get the necessary certification when you enter Mexico and why it's crucial.
Importance of your Passport Card or Book and How to Enter Tulum
You'll generally need a passport when crossing a nation's borders, whether by air or land. This is also the same for those traveling by sea, and here is everything you need to know regarding passport requirements with each means.
Traveling by Air
Regardless of your travel destination, a valid passport is necessary when flying to any place. Kids also require necessary papers, which goes a long way in ensuring their safety. That said, here are routes you can use to enter Tulum by flying:
Use Cancun International Airport: The airport is 120 km from Tulum, where there is ready transport to get you to the destination.
Fly straight to Mexico City: If you can't get a direct plane to Cancun, you can use the country's main airport, then connect with local flights.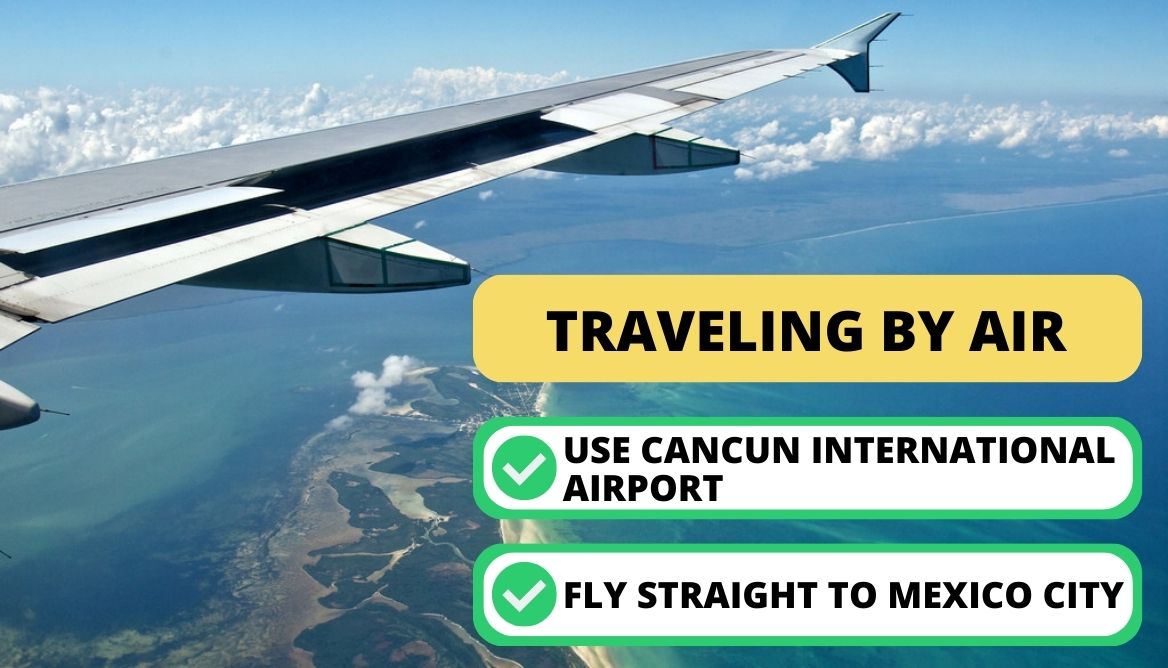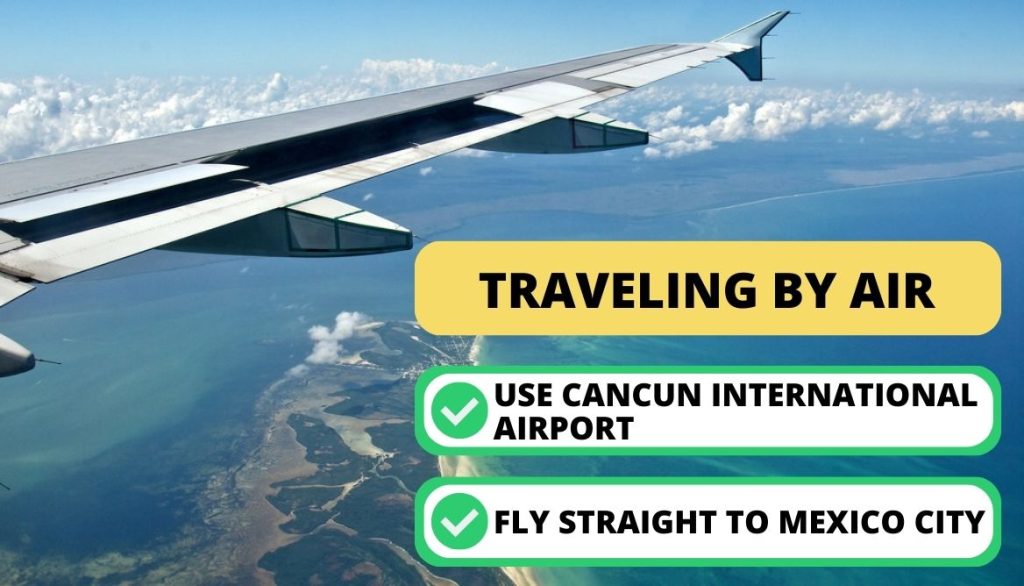 Transit by Sea
Apart from a closed-loop cruise, you can travel by ship. It is a special feeling on its own, requiring necessary documentation. An original passport might not be necessary, and here are the primary documents needed at any Mexico port:
Passport card. It is used limitedly between movements in the Northern and Southern parts of the U.S.
Original ID document.
A traveler's card.
Your passport validity is also essential, as some ships and closed-loop cruise policies list this as a requirement. Additionally, ensure you have these papers if you'll be traveling with kids:
Birth certificate.
Citizenship evidence. Can be any other neutralization certificates that can identify children when in a foreign country.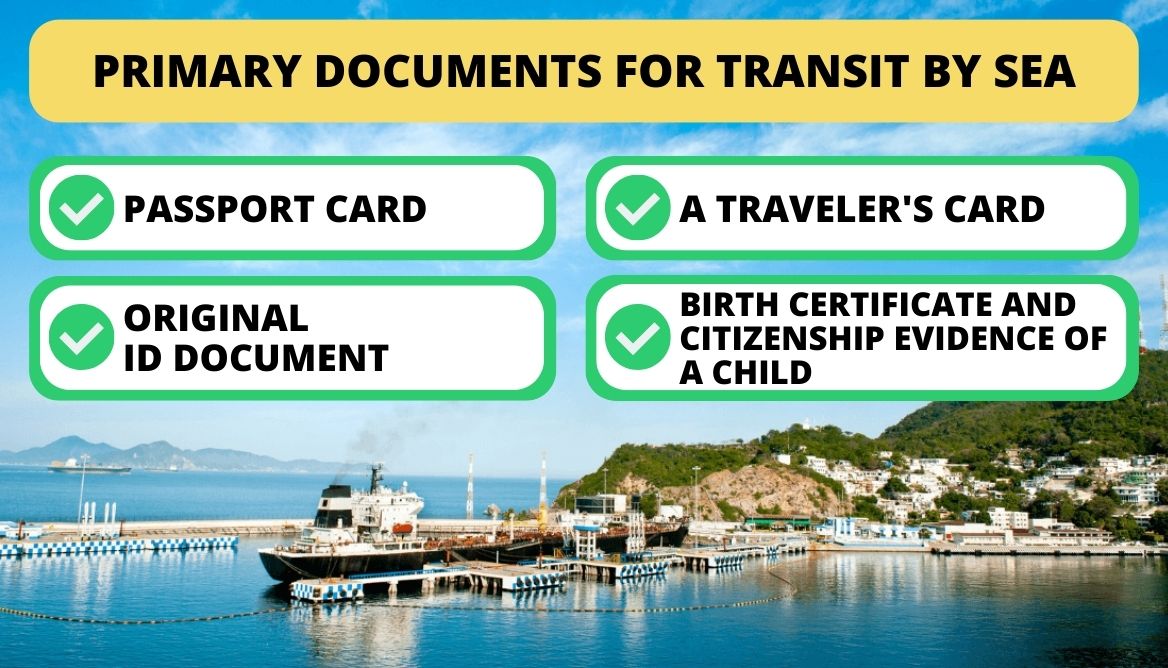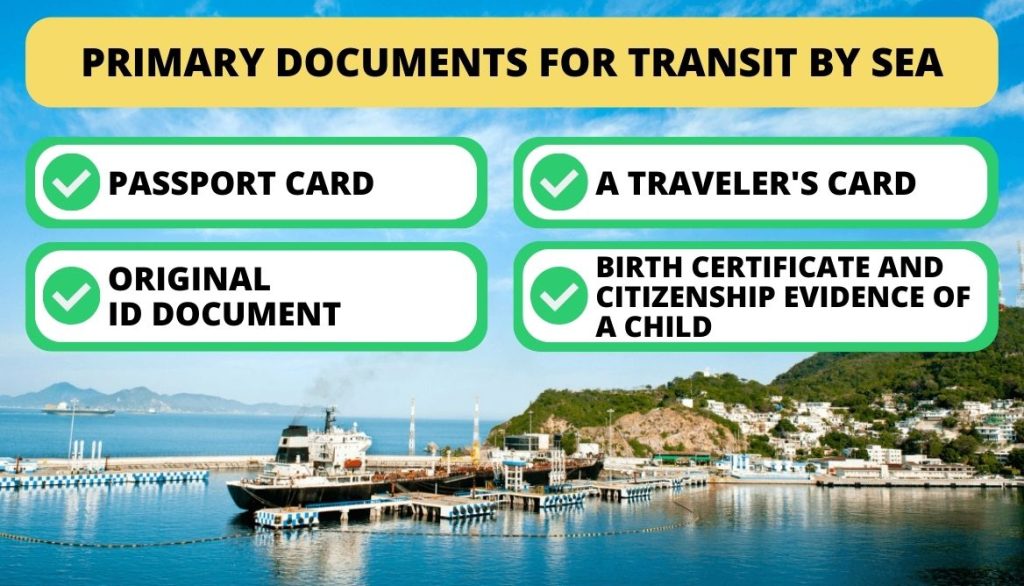 Papers Needed When Driving to Tulum
Driving can be the best way to reach Tulum if you want adventure. A driver's license and vehicle documents come into play. Like transit by ship, a valid passport book is not necessary in cases where you have to provide papers such as:
Real ID to prove your American citizenship.
A legit traveler's card.
Necessary documentation, like a birth certificate, for kids and a consent letter if you're just a guardian.
Do International Phones and Sim Cards Work in Tulum?
Your phone will function depending on who your service provider is, especially if they provide international coverage. American cell phones typically work in Mexico, though there are other solutions to getting receptions, as explained below.
Acquiring a Local Sim Card
Getting a local sim is excellent if you make consistent calls. A local sim card is also perfect to avoid disturbance from contacts in your original sim card.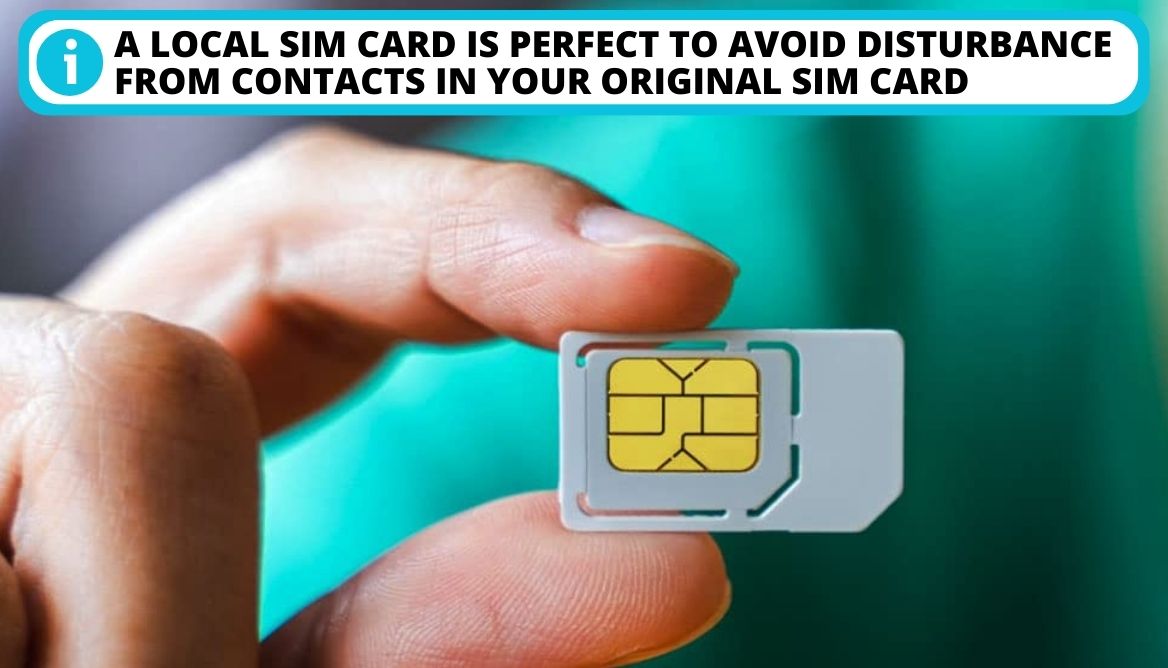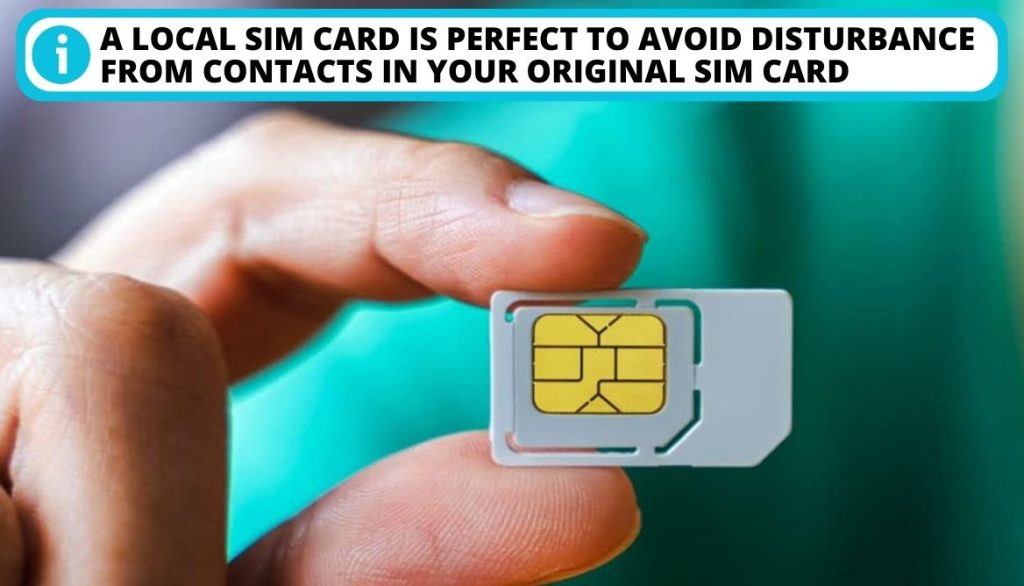 New Mexican lines come with excellent subscriptions at around $10. A provider like Telcel sim card comes with the following features:
Impressive 4G/5G network coverage.
Unrestricted social media access.
6GB surfing data.
Unlimited calls and texts.
You can get such sim cards personally from the airport, which is ordinarily expensive, or order online using suppliers like Amazon.
Buying a Local Phone
Your next option is getting a new phone, which also comes with numerous advantages, as illustrated below:
Some international phones might not work when you enter Mexico, especially those below 4G network coverage.
Local sims may function with international phones, with some gadgets set to a specific satellite/network reach radius.
A local phone is a good backup if you'll be going for the long drive to Tulum without any charging back up. You can therefore copy your contacts somewhere else in case of an emergency.
There are many cheap alternatives if you're worried about losing your expensive gadgets during the vacation.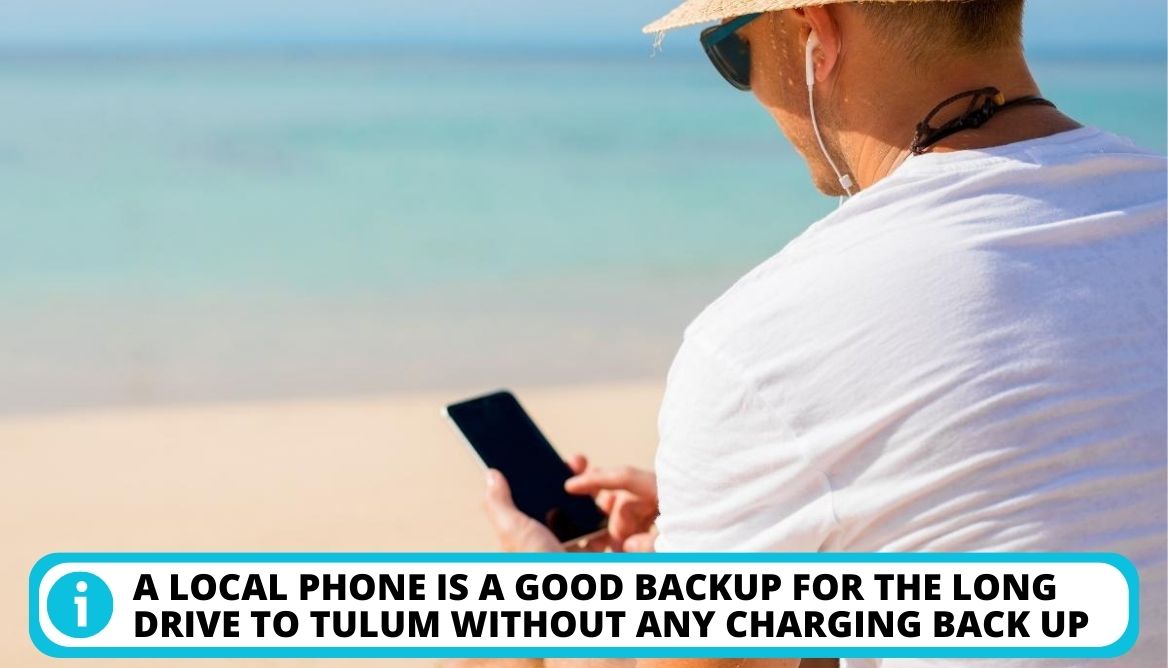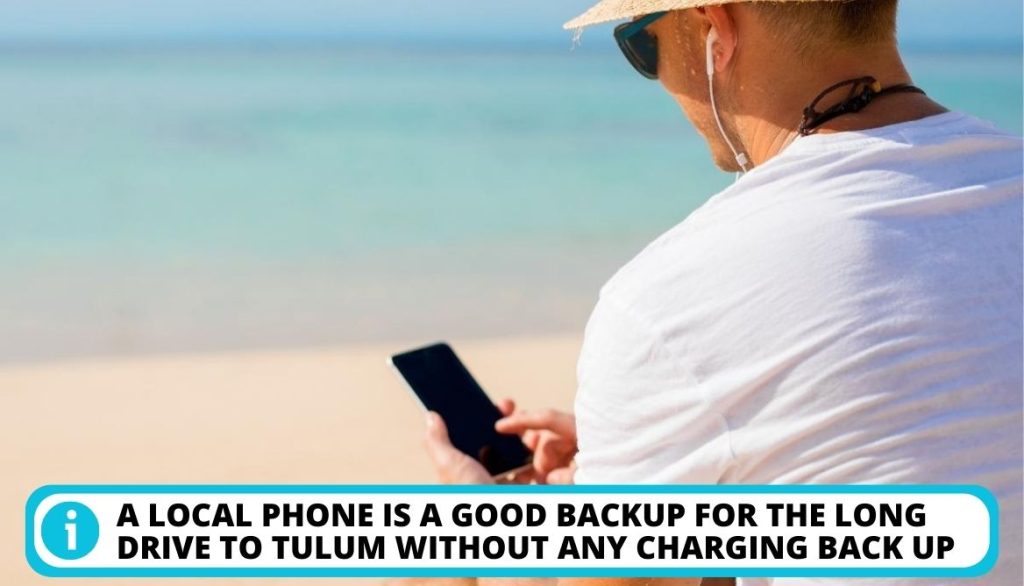 Requirements If You Need a Passport Book for Tulum
You need a passport book before you enter Mexico, Tulum, where your country's immigration office works on new registration or renewal if your passport expires. It is best to wait if your papers have a few days to expire to avoid altercations with Mexican authorities.
Generally, you need a passport that incorporates the following factors:
Be valid before and during your time in Mexico.
The document should include one blank page per stamp.
Avoid carrying damaged papers: Visit your country's passport card offices or the Mexican embassy for an entry permit and approval.
Additional Documentation Needed Before You Enter Mexico
Considering the changing world and occurrences like infectious diseases, you can expect strict guidelines. You might visit other offices besides the passport agency to get the following approvals or documents.
Acquiring the Mexico tourist card: Mexican government requires Tulum visitors to apply for a tourist visa, which helps Mexican authorities identify your purpose in the country.
Medical documents: It is also crucial to have the necessary papers if you have underlying conditions that are of concern during your stay.
Passport photo: A passport-size picture is handy, helping authorities identify you in case of a damaged passport.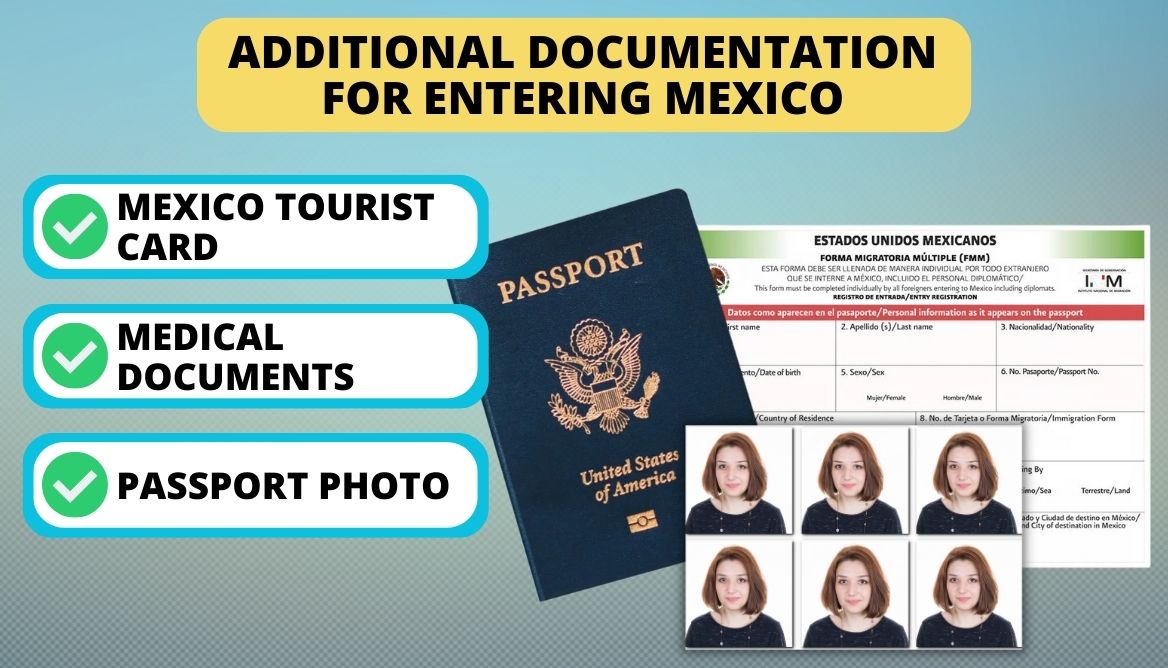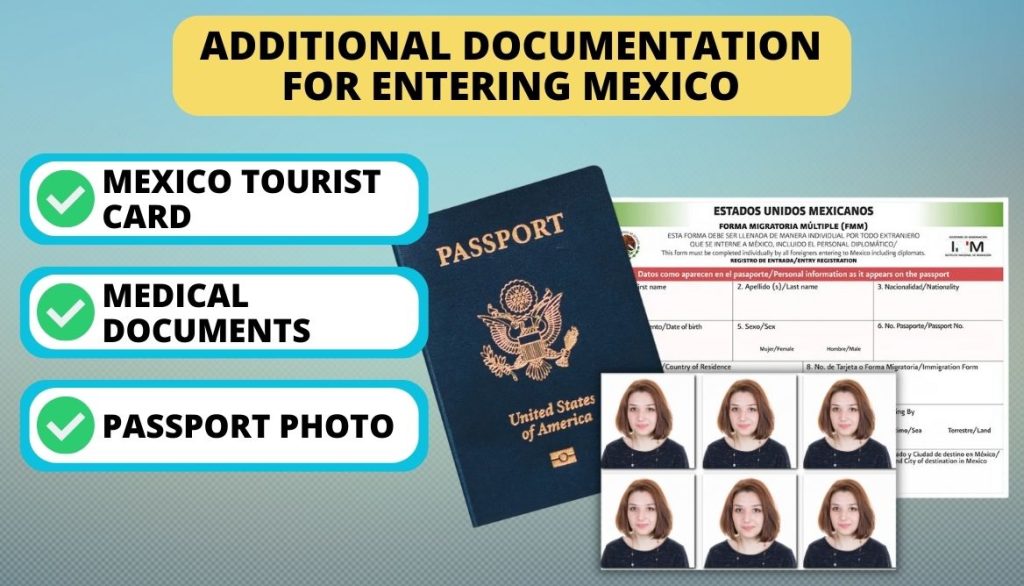 How To Quickly Get A Valid Passport Book When Traveling to Tulum
No worries if you still need a passport book in a hurry, as there are ways to help get an entry permit to any nation quickly.
Coming from the U.S. and most countries, you can depend on various offices to come through.
Your best bet is to find credible and reliable expedited passport services, including non-government organizations.
They can be handy if you are hurrying to Tulum or when there might be issues with your valid passport book.
Here are ways to get these services:
Expedited Service at a Passport Acceptance Office
One of the reliable options when in a hurry is requesting the services at a post office or a different passport acceptance agency for the regular application procedure.
Price: The process will be around $60 for the expedited charge, plus your standard registration expenses.
Extra payment: A desire for overnight delivery will cost you an additional shipping price. Compared to the average 9 weeks, using this passport office can deliver in up to 5 weeks, though guaranteed.
Issues: Furthermore, issues with your passport cards or book application can cause delays.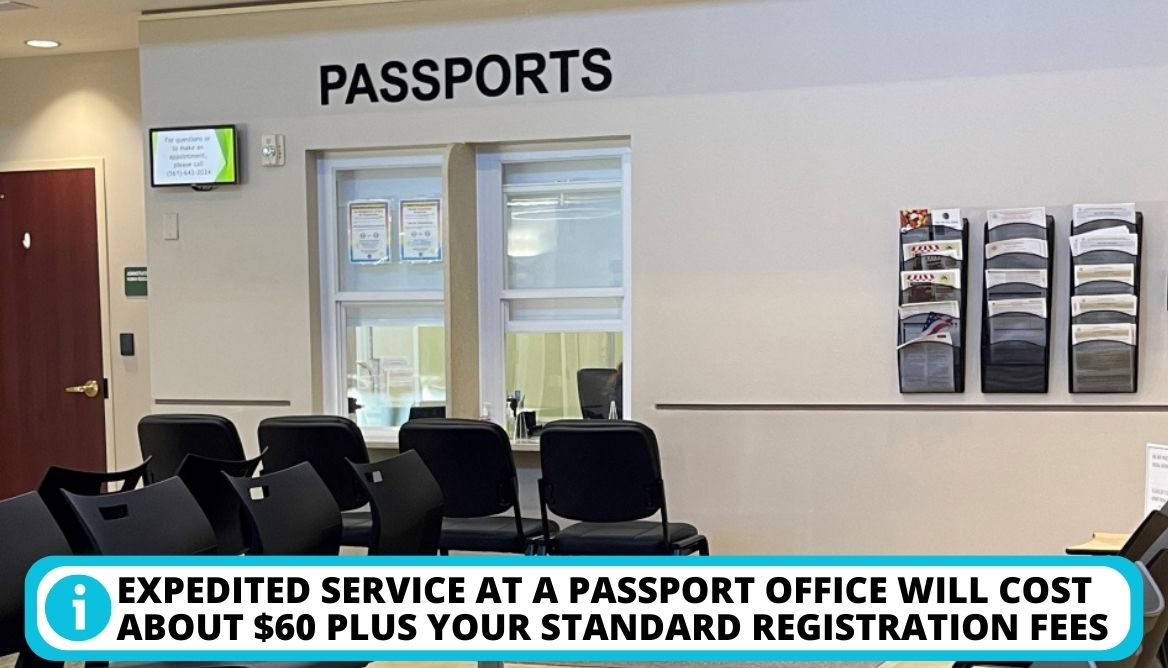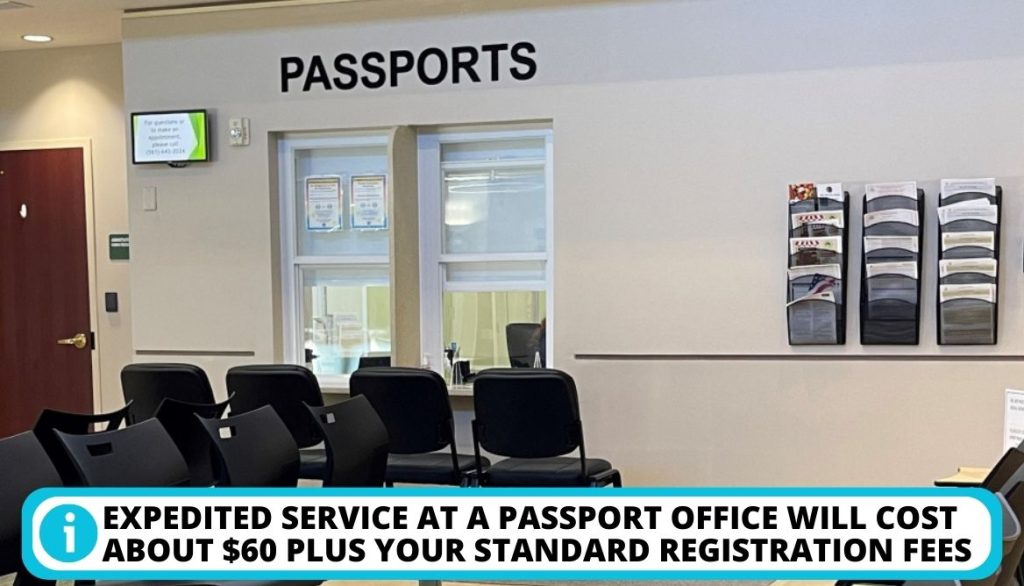 Expedited Service at a Regional Passport Agency
A regional agency is a good choice if you need a passport, though it comes with restrictions worth noting, such as:
You have to leave for your international trip within 14 days or fewer.
You must obtain a visa if you're traveling next month.
When using these agencies, you'll typically get your valid passport within 8 working days. However, this fast method has its shortcomings, as listed below:
With the few regional passport card bureaus available, it can be challenging to secure an appointment as they are limited in the country.
Furthermore, passport agencies frequently work with restricted hours. The application procedure may not be an option if you work during weekdays or lack free days/periods.
The $60 extra fee is similar to that charged at a Passport Acceptance Office.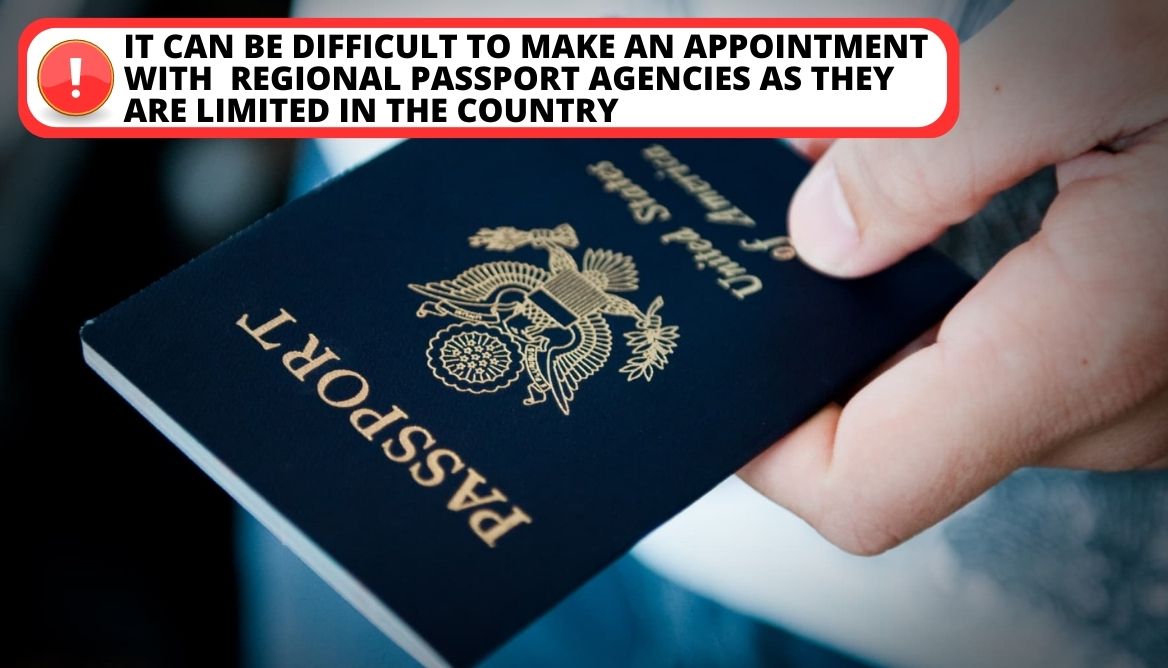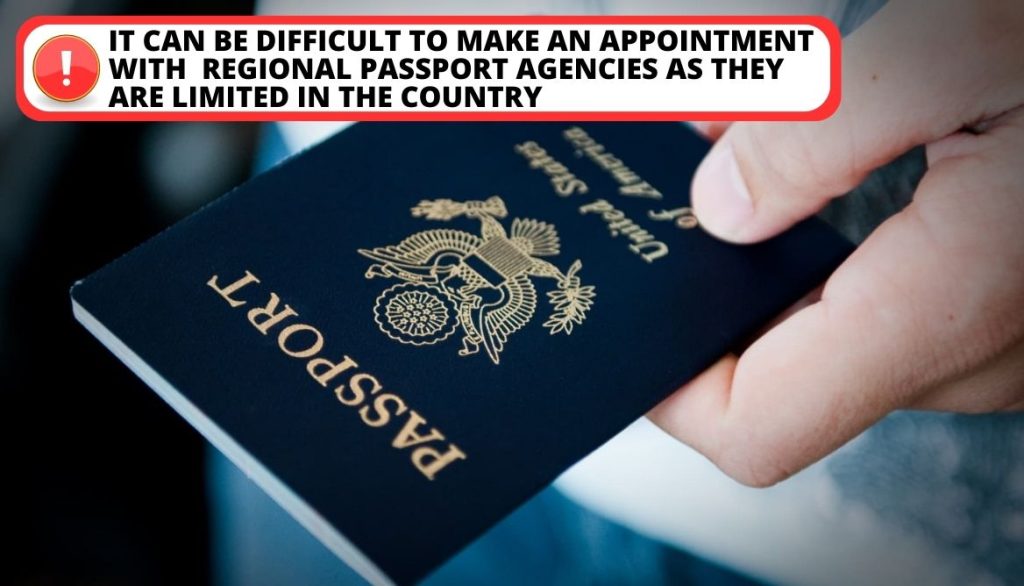 Using a Passport Expediting Company
There are other options if you can't afford or access the previous passport offices:
You can visit expediting companies, which are private entities.
They work by taking your necessary information like a birth certificate, ID copies, and photos to the Department of State.
Using the right private companies ensures your passport is ready in 7 days or less, and then the organization ships it to you.
Interestingly, you can get it overnight after the completion of all procedures.
Benefits of Passport Companies
These offices' convenience also extends through the following ways:
Saves on time and unnecessary visits to many government offices.
They eliminate the chances of errors in passport books.
Maintain contact with you in case of any issues, like corrections.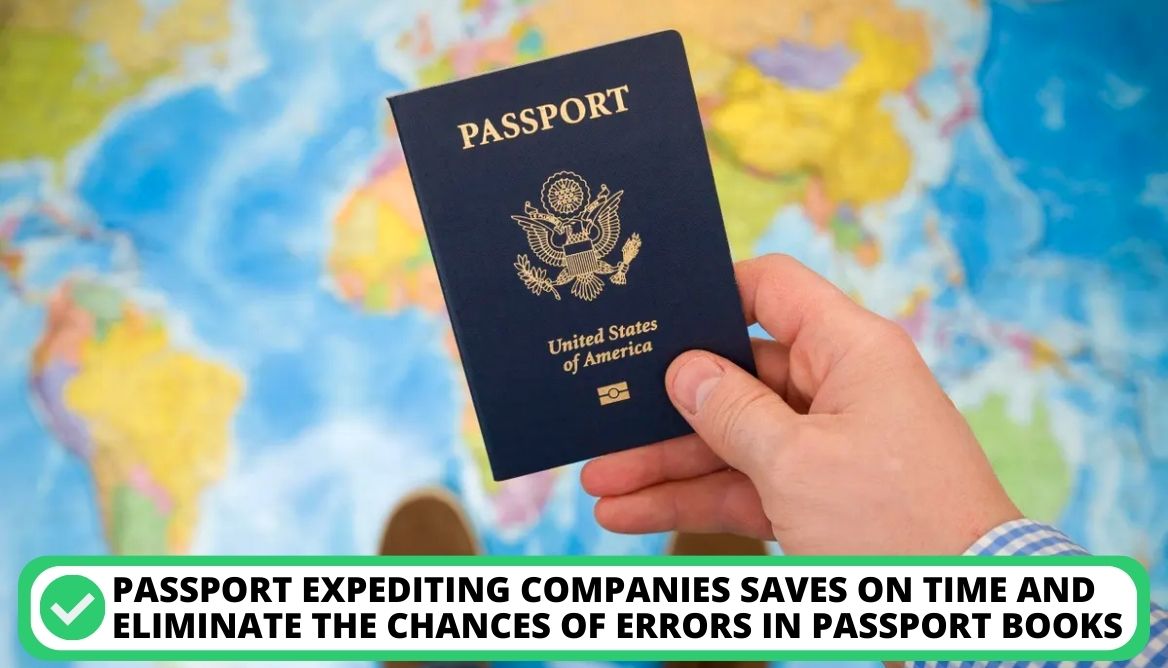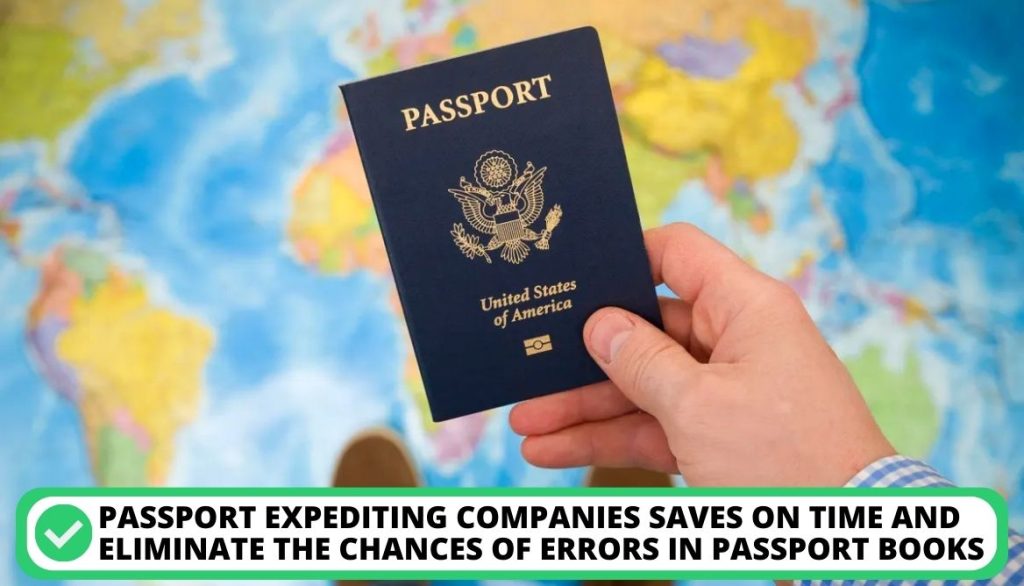 Is Traveling to Tulum Safe if You Have a Passport?
After renewing your expired passport or registering for the first time, the journey to Tulum is only a decision away. The passport is your primary identification in a foreign country, thus coming in handy in the following:
Protection: Your passport card or book is a document that helps border authorities know who you are and understand how they can give you extra protection when you enter Mexico.
Escape punishments: Passport books can replace other papers if you forget them in your hotel room or back home. You can escape harsh punishments like jail time, confiscation of personal items, and deportation.
Information: Passport books will assist in giving background information in case of an altercation, minor road accident, crime, and hotel mishaps. Relevant management and authorities can help you clear or deal with any cases so that you can continue enjoying your stay.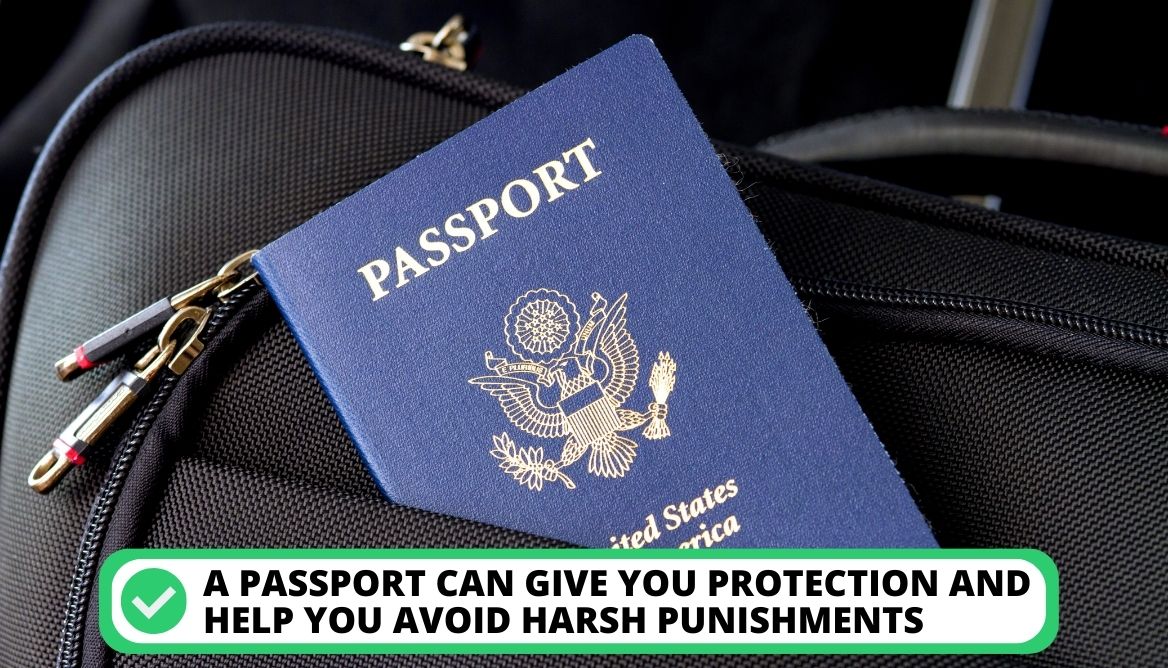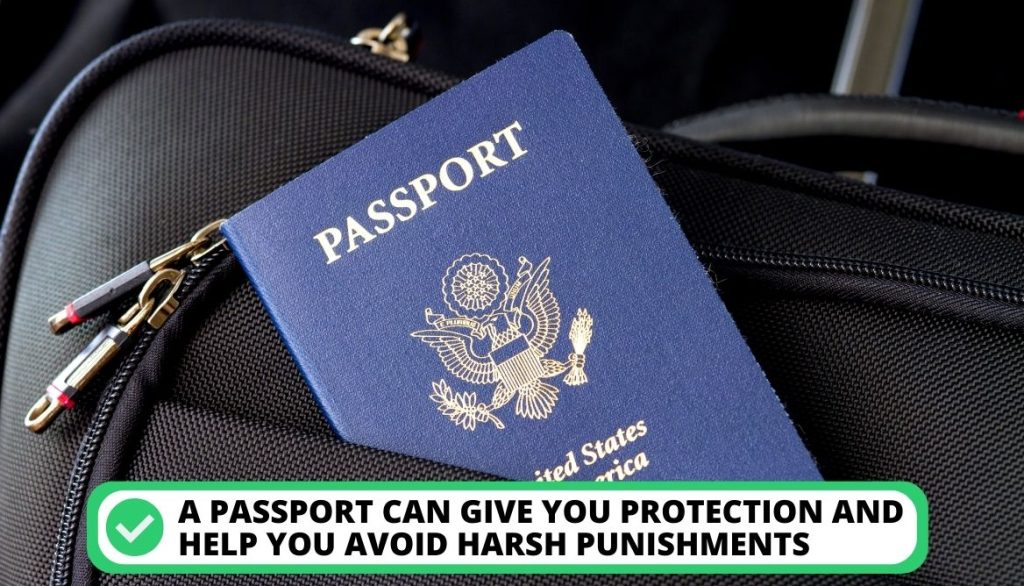 Therefore, a passport book comes in handy in many cases. Ensure you carry it even when an entry permit or citizenship certificate is enough. Additionally, you might need it after your Tulum visit, when you can head to the immediate border area, the other side of Puerto Vallarta, or Cabo San Lucas.
Frequently Asked Questions
Do you need a passport to go to Tulum from California?
You need a passport card or book when visiting Tulum, especially when traveling by air. Other means, like driving, is also possible, but you do not necessarily need the document. 
Is Tulum Mexico part of the United States?
Tulum, Mexico, is not part of the United States and is on the coastline of the South American country.
Do I need a visa for Tulum?
A visa is required if you're visiting Tulum as a tourist. 
What currency can I use in Tulum?
The currency used in Tulum is the national Mexican Pesos, but most people use dollars.
Do you need passport to go to Tulum?
You need a passport if you are flying and for documentation purposes, like booking rooms in the area and Mexico.
Conclusion
That is everything you need to know regarding the importance of having a valid passport when visiting Tulum and entering Mexico. If you need changes or want to apply, visit the mentioned offices for help, and choose the private company if you are in a hurry.
So, have you had problems with your passport application? Comment below with your answer, and state the application office used for the best services.