Happy Wayfarer is reader-supported. When you buy through links on our site, we may earn an affiliate commission.
Can You Bring Dry Shampoo On A Plane? Traveling can be exhausting, especially if you're taking a long flight. It involves planning and packing. Dry shampoos are among the things you might have in your backpack. However, there are some TSA rules concerning the types of travel-sized liquids you can have in your bags.
Here, we'll explore everything you need to know about the TSA regulations on what to have on your carry-on luggage and the other hair products you can have. Stick with me and find out more!
Can You Bring Dry Shampoo On A Plane: Quick Answer
Yes, you can bring powdered dry shampoo on a plane. According to TSA regulations, you can have the shampoo on a plane if it meets the following requirements.
Carry-on: The dry shampoo on carry-on luggage must fall within the TSA guidelines limit of 100ml.
Checked baggage: Larger amounts of shampoo are to be carried in checked baggage.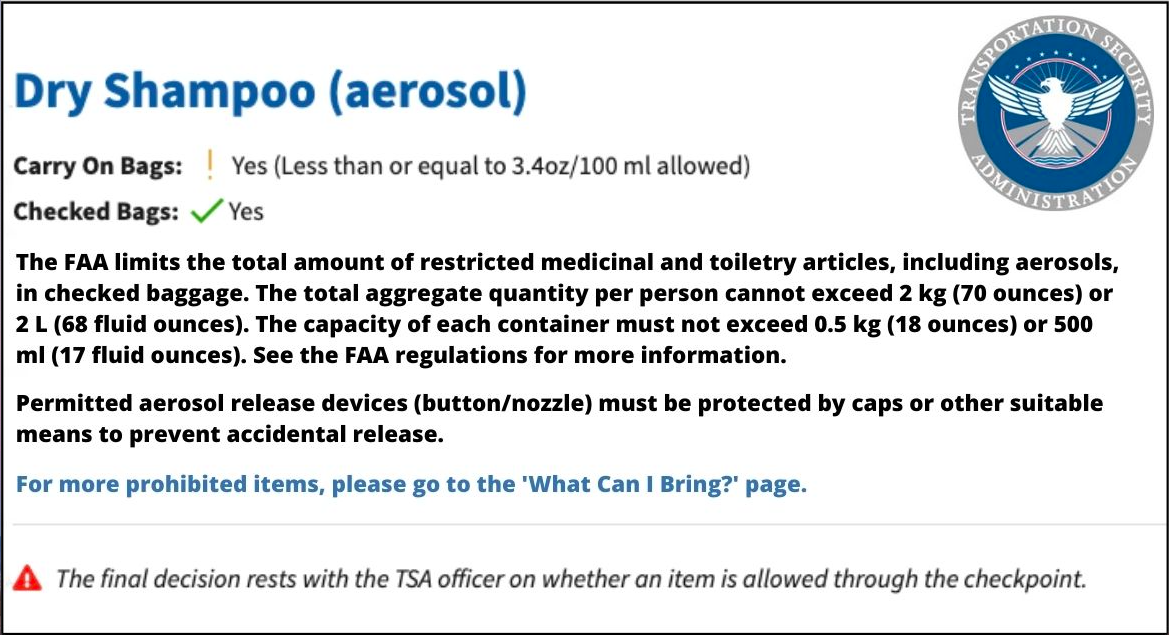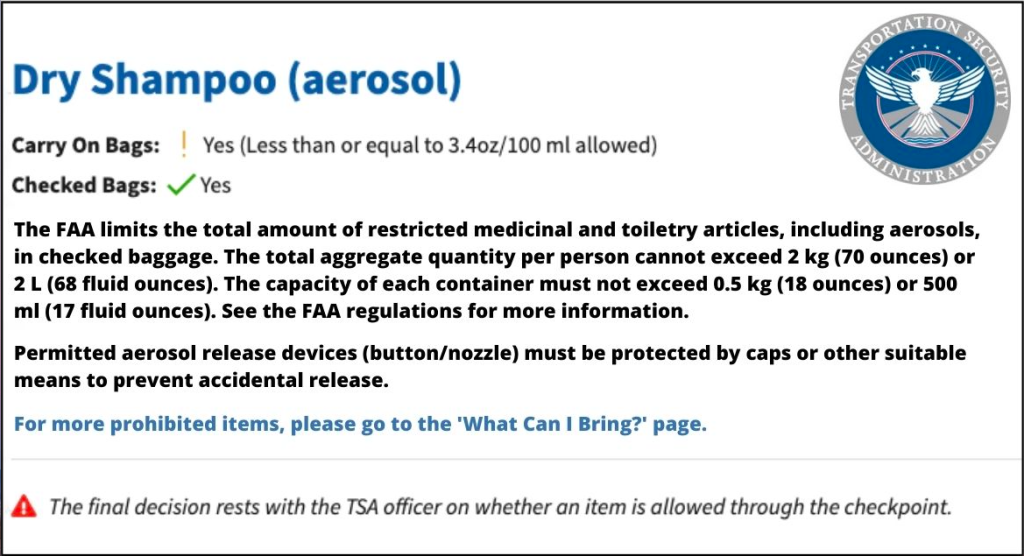 But you should always check the TSA rules on their website in case there are any changes. I would also like to draw your attention to the fact that the rules may vary depending on the following factors:
Are you flying domestically or internationally;
The airline that you will choose.
Let's take a look at how these rules are implemented.
Domestic vs International Flights: Are TSA Rules the Same for Both?
In general, TSA airport security checks are similar in all countries both for domestic and international flights. The following rules apply when carrying dry shampoo:
The dry shampoo container on your carry-on luggage must not exceed 3.4 ounces(100 ml).
Important! However, it is essential when traveling internationally to familiarize yourself with local regulations.
By Airline: Does All Airlines Follow TSA Guidelines?
Different airlines follow the TSA rules. This means that a TSA officer must observe the following when dealing with dry shampoo.
The dry shampoo quantity allowed in the carry-on bag is 3.4 ounces.
When packed in a checked bag, it must be less than 0.5 kg 18 ounces.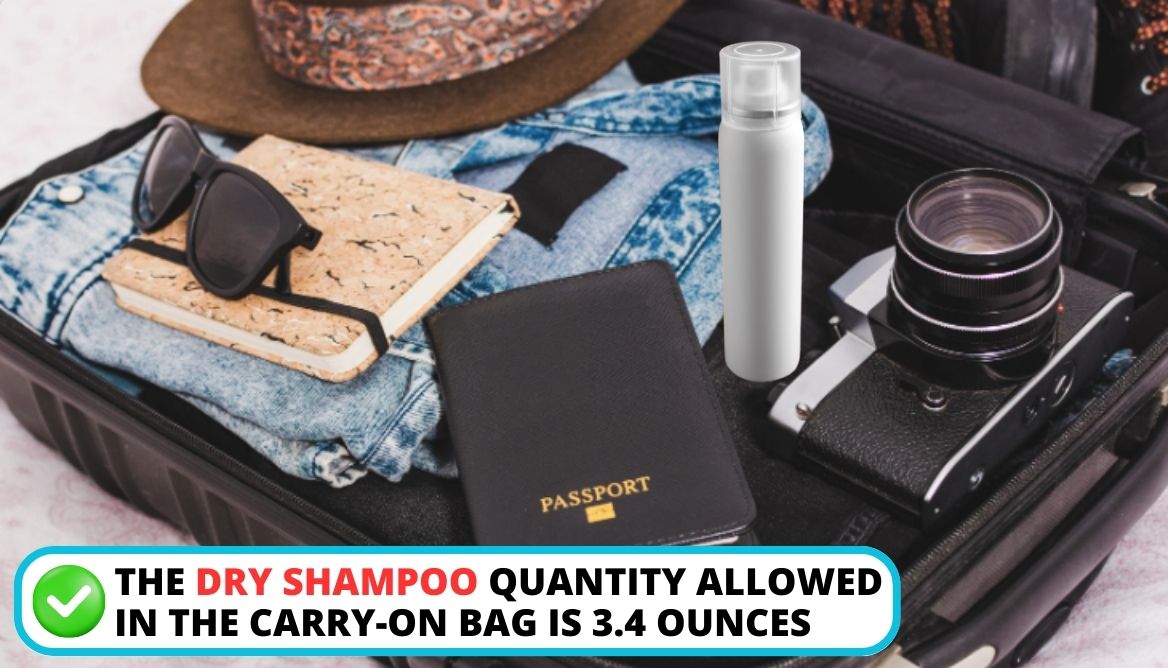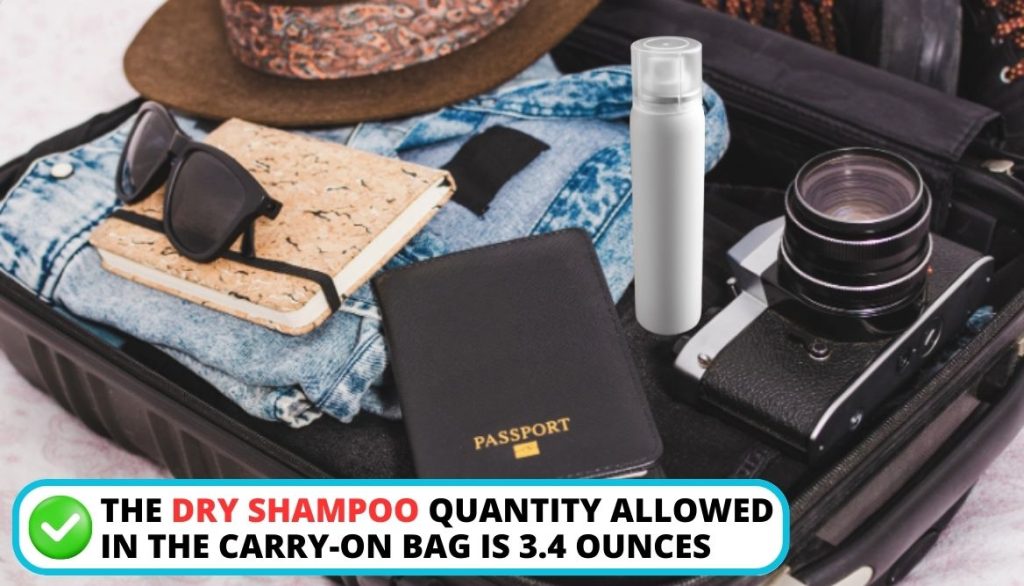 Important! Always double-check with the airline you are traveling with before dry shampoo and hair wax with you.
Is Dry Shampoo Allowed In Your Carry-On Luggage?
Yes, you can bring dry shampoo in your carry-on luggage. However, the TSA is referring to aerosol sprays. Aerosol dry shampoo is classified as a liquid by the TSA and follows the following liquid rules:
The aerosol dry shampoo container must be at most 3.4 ounces (100 ml).
The aerosol dry shampoos must have a cap to prevent accidental release. You risk having your shampoo confiscated by the TSA officer if the lid is missing.
Tips for Bringing Dry Shampoo in Your Carry-On Luggage
Bringing dry shampoo in your carry-on bags is straightforward. However, there are ways of making it more efficient. Below are helpful tips to consider.
1. Carry Travel-Size Containers
Full-size shampoo bottles are big and need to be transferred to smaller containers.
Store liquid dry shampoo in travel-size containers.
Consider carrying powdered shampoo. The liquid aerosol rule of less than 3.4 ounces does not apply to them.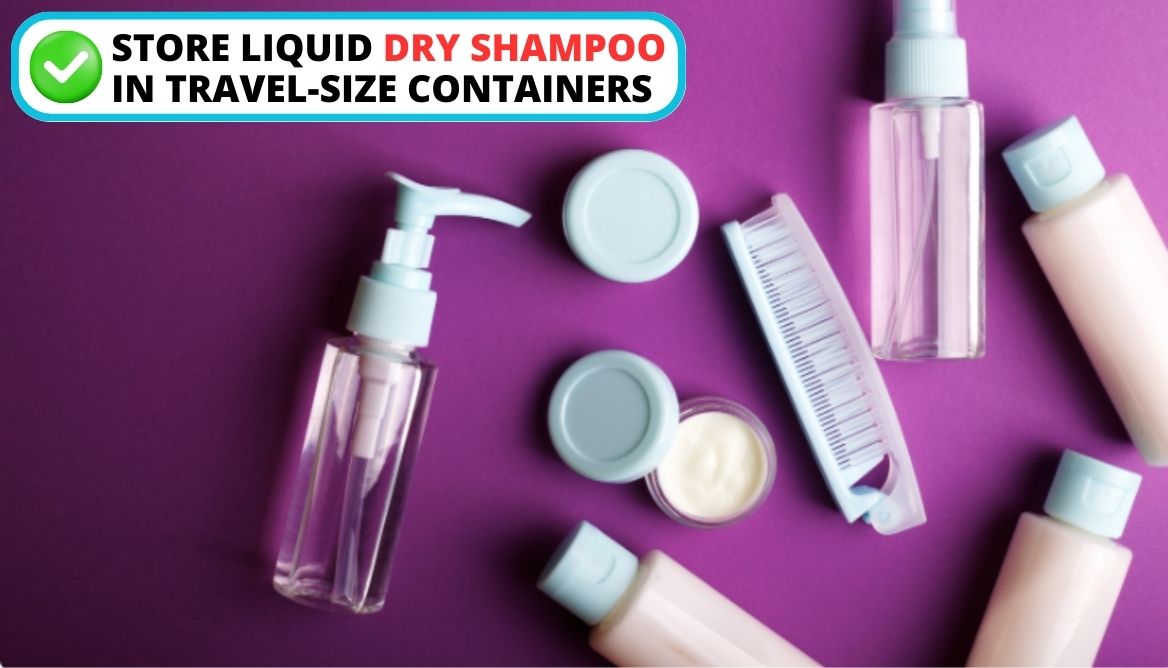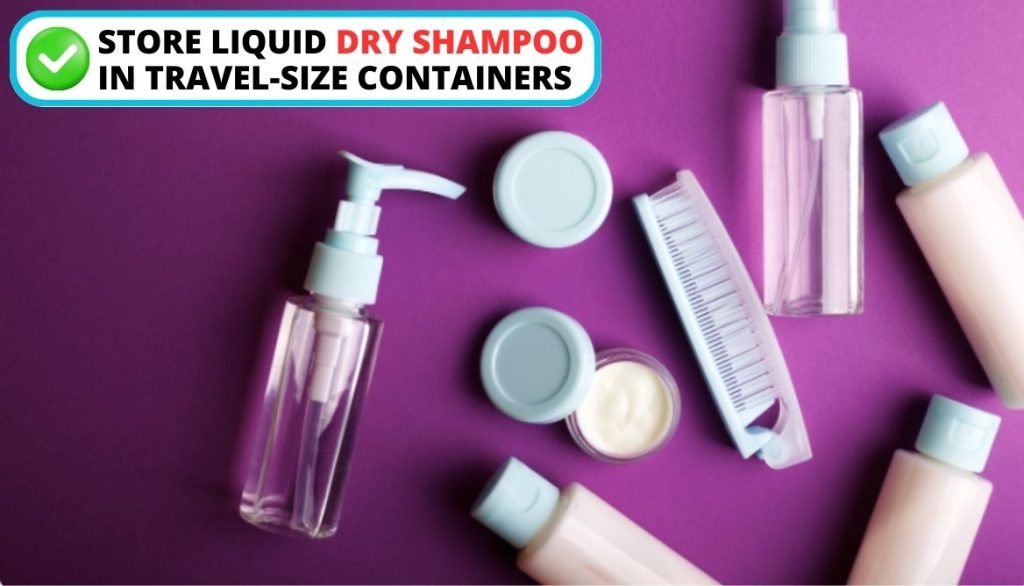 2. Pack your Dry Shampoo in a Clear Plastic Bag
You should pack dry shampoo in a single quart-sized clear plastic bag to reduce delays in TSA airport security checks.
Additionally, you should take the bag out for additional screening at the airport security checkpoint.
3. Carry Solid Toiletries
Solid toiletries will save you space and time during TSA checks.
Consider packing powdered shampoo.
Carry bar soap. They do not fall under the 3-1-1 rule.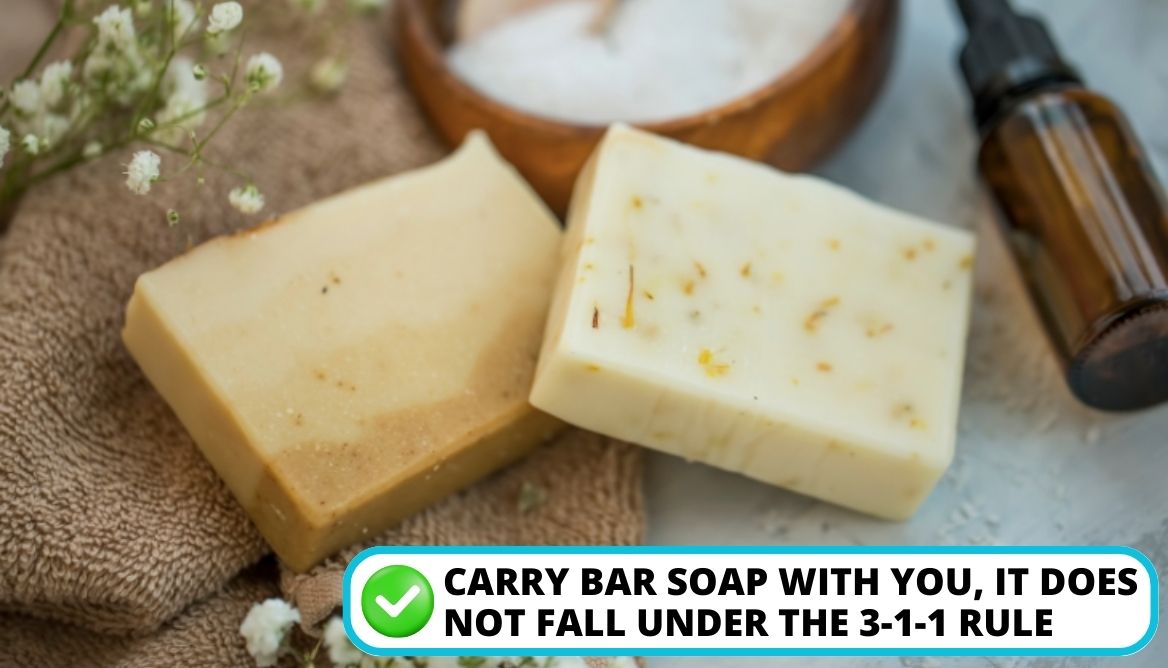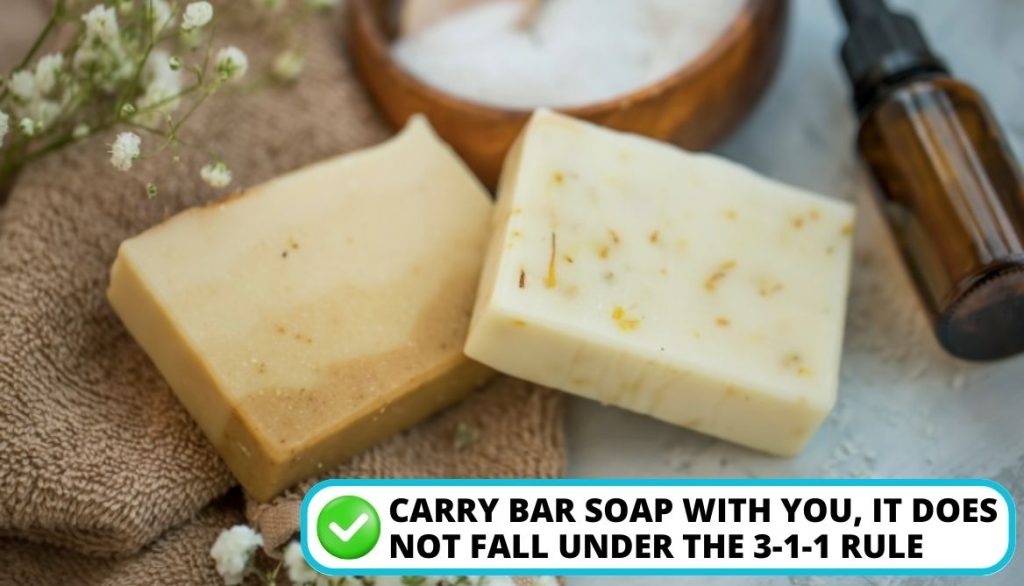 4. Bring Full-Sized Bottles and Hair Gel in Your Checked Luggage
The TSA does not allow full-sized shampoo bottles in carry-on bags.
Place full-sized bottles in your checked baggage.
Pour the dry shampoo into travel-size containers.
5. Have a Pre-packed Toiletry Bag
If you like to travel or are an adventurer, you can always have your toiletry bag ready.
Pack your toiletries and dry conditioners in advance.
Also, pack your lotions and soaps to avoid TSA delays.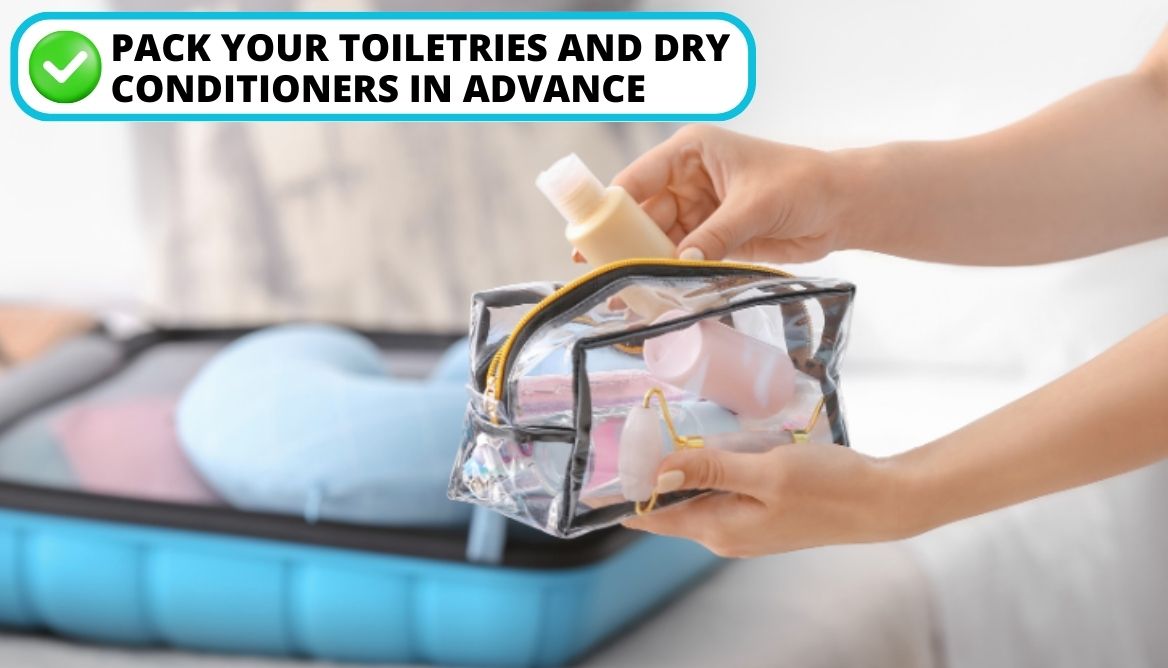 6. Be Up to Date With TSA Rules
The Transportation Security Administration regularly updates its rules and guidelines.
Check their website to be up to date with any changes.
Pay more attention to the carry-on baggage and the liquid rules on checked bags.
7. Double-check the Contents of your Bag
Confirm what you're carrying in your carry-on bag before passing through airport security checkpoints. It will help you follow all the TSA regulations by ensuring your dry conditioner is in a smaller container.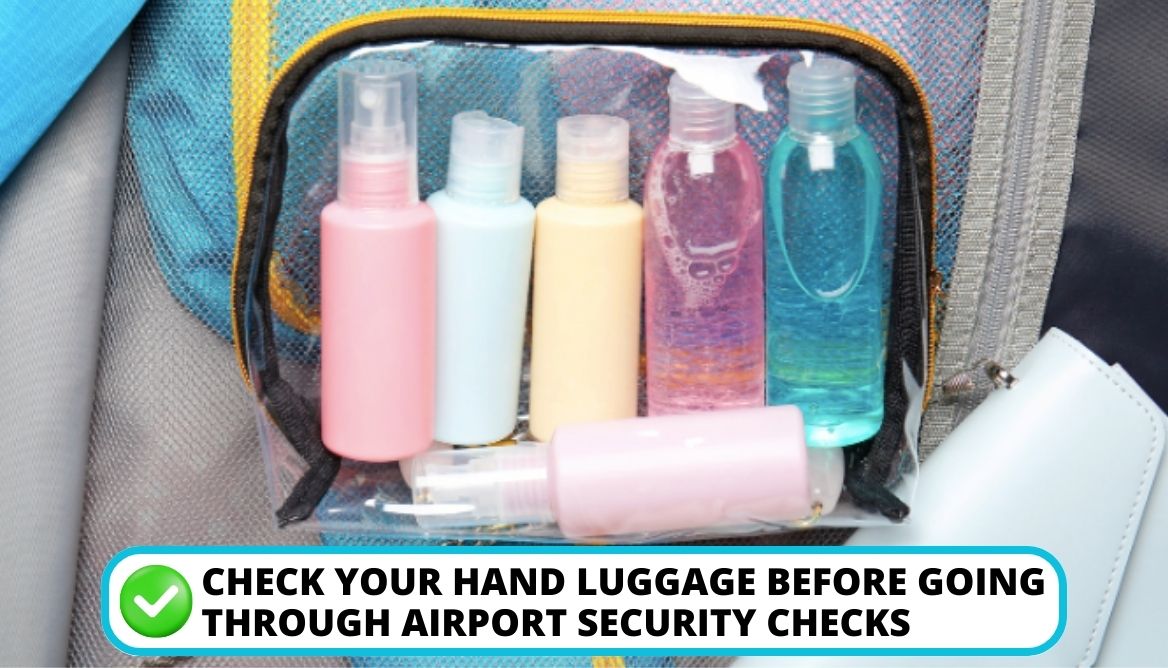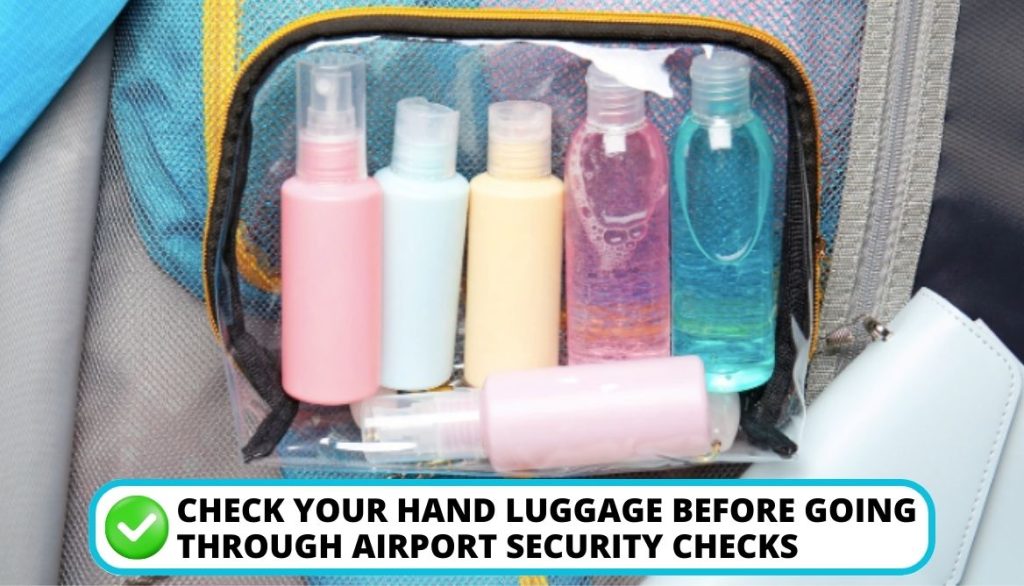 Can You Have Dry Shampoo In Checked Luggage?
Yes, you can bring dry shampoo in checked baggage. Some believe aerosols might explode in checked luggage, but that is not true.
There is a placed size limit on the dry shampoo you can bring in checked luggage. Only containers smaller than 18 ounces are allowed.
Note: Most dry shampoos have a size of 5 oz, making them fit the maximum size limit set by the TSA.
How Does Dry Shampoo Work?
Dry shampoo is a hair product containing alcohol or starch-based sprays that remove dirt and oils. It's like a powder form and does not use water to clean. But, how does it work? Let's take a look.
The alcohol and starch in the dry shampoo absorb excess dirt and grease.
Your hair feels fresher after application.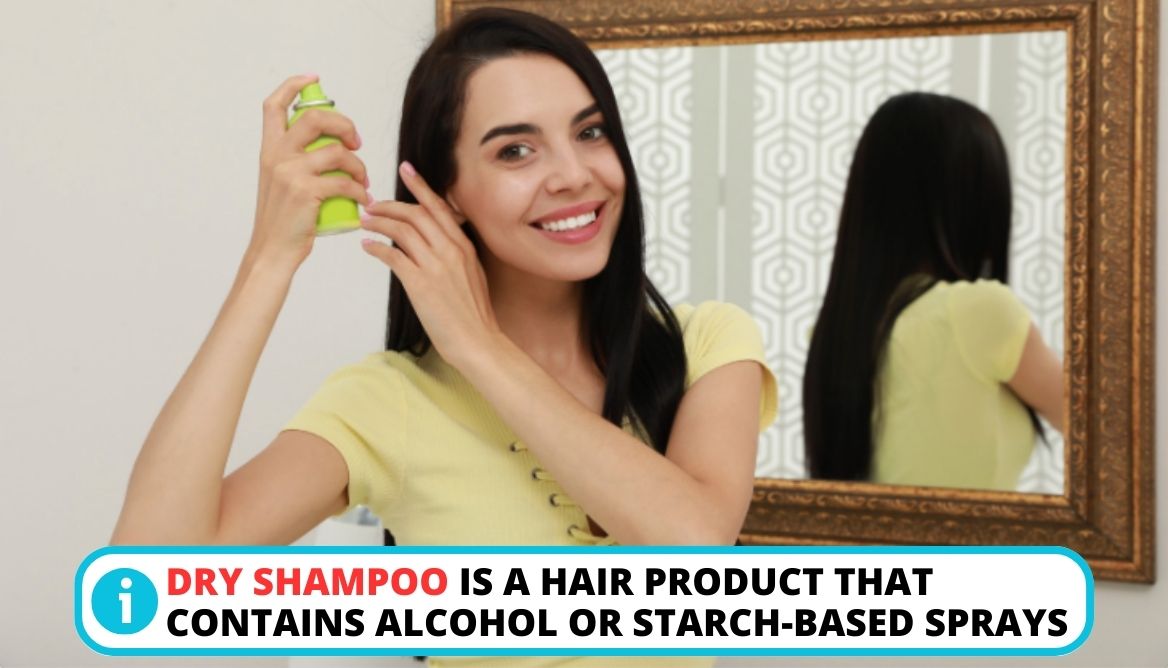 Note: However, dry shampoo improves your appearance but does not work as effectively as washing with water.
Guidelines on Using Dry Shampoo on a Plane
The first thing to do before using any dry shampoo is to remove all ties and pins to untangle your hair. You can then follow these simple steps.
Apply it by spraying it like a bug spray. Directly target the roots and don't forget to include your crown. This is where most oil and grease accumulates.
Apply it to the neck, back of your head, and above the ears.
You can now massage thoroughly using your fingers. Do this to spread the dry shampoo.
You now look more appealing after doing a thorough cleaning.
What Other Types of Shampoo Are Allowed on a Plane?
You can bring other types of shampoo on a plane. The TSA has fewer restrictions on powdery substances and dry shampoo. Below are the different types of shampoos you can bring on a Plane.
1. Liquid Shampoo: Traditional Shampoo
You can bring liquid shampoos on a plane in your checked baggage and carry-on bags if they meet the following conditions:
The normal liquid shampoo bottle size in your carry-on luggage must be 3.4 ounces or less.
The liquid shampoo bottles in your checked baggage must have a maximum capacity of 18 ounces.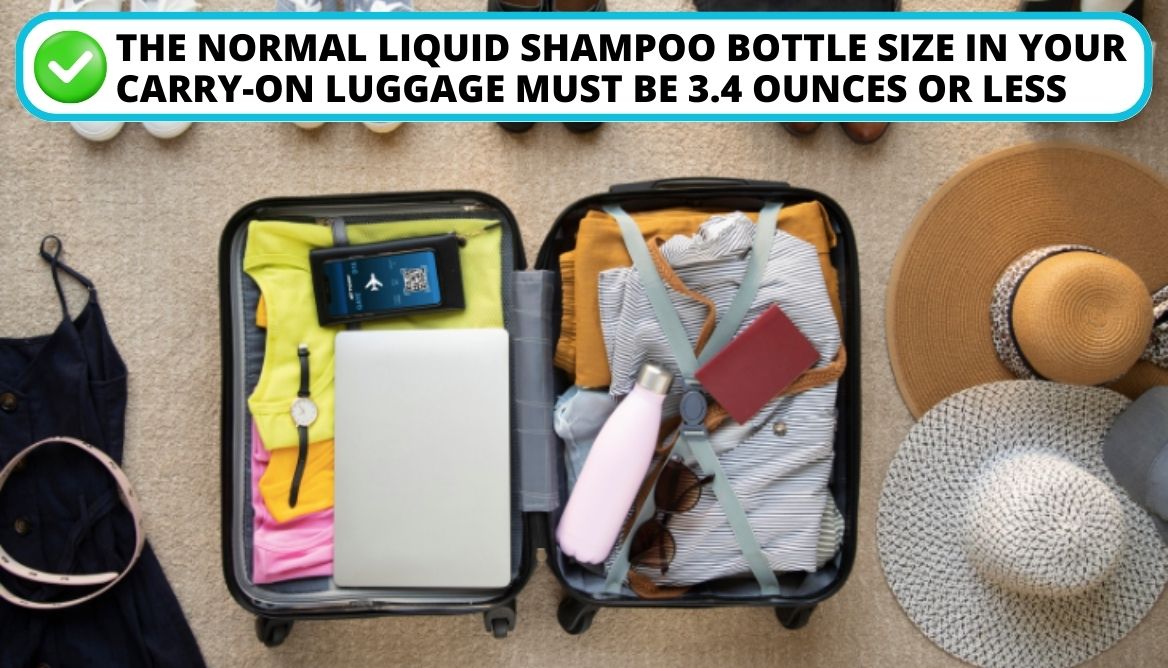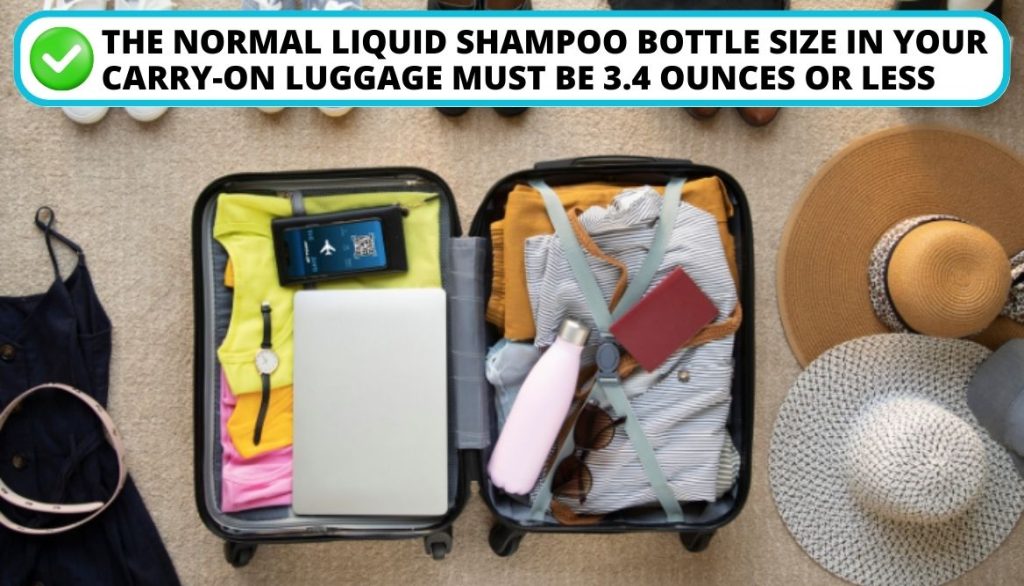 2. Powder Shampoo: For Convenience
You can carry powder shampoo in your carry-on luggage.
The powder form shampoo can go up to 350 ml maximum volume.
You might require additional screening at security checkpoints.
TSA guidelines recommend packing powdered dry shampoo in checked baggage for travelers' convenience.
3. Medical Shampoo: Prescription
Some passengers might opt to have a medical Shampoo on a plane. The following are the TSA guidelines on medical shampoos.
The set limit for a dry shampoo bottle is 3.4 ounces (100ml)
You must provide proof of prescription for the medical shampoo.
Ensure you present your prescription to the TSA agent at the security checkpoint.
The liquid must be within the standard TSA regulations.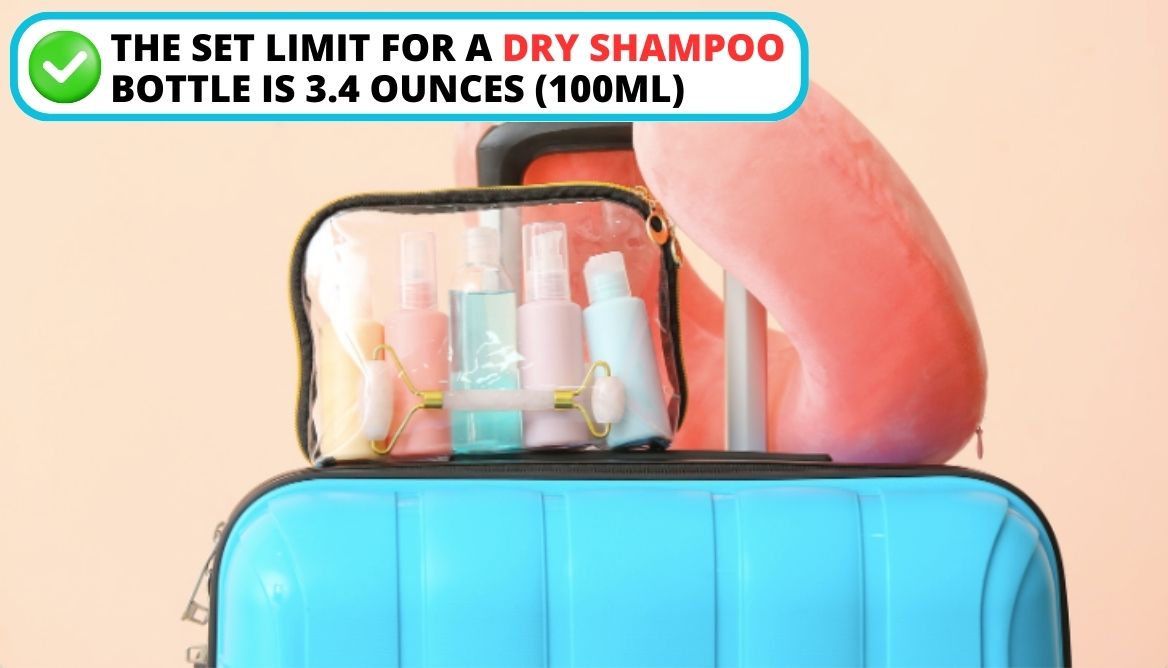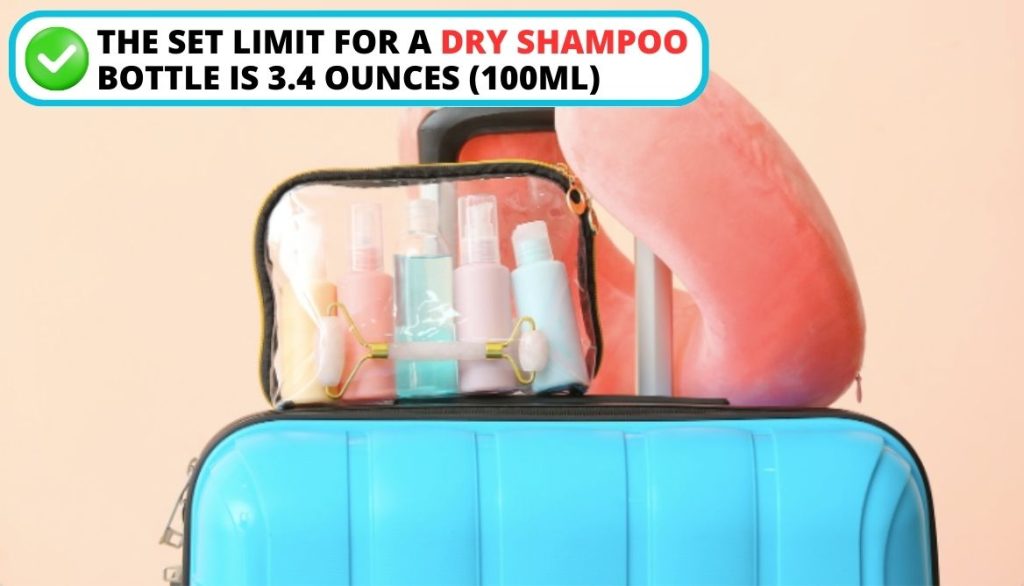 4. Shampoo and Conditioner (2-in-1 products)
Some people decide to reduce their carry-on luggage by bringing shampoo and conditioner on a plane. The 2-in-1 product is useful and performs multiple functions.
It plays the role of a shampoo and body wash.
The same rules on maximum capacity also apply to 2-in-1 products.
You can opt for a shampoo If you have oily hair.
Are Curling Irons or Hair Straighteners Allowed on a Plane?
Yes, you're allowed to bring your curling irons and hair straighteners on a plane. You can place them in checked bags or carry-on bags. The following are the TSA guidelines;
The TSA officer decides whether the item is allowed to pass through the checkpoint or not.
Cordless hair straighteners that use gasses like butane and propane are not allowed on the plane.
Straighteners powered by gas are not allowed in the checked bags.
There is a set limit on the number of gas-powered items each passenger can carry. A passenger cannot have more than 1 gas-powered item.
You cannot carry extra butane cartridges in your carry-on bag or checked luggage.
There are rechargeable straighteners. They come with lithium-ion batteries. Such items are not allowed in the checked luggage. You can bring your rechargeable curling iron in your carry-on bag, provided the batteries are under the medium limit.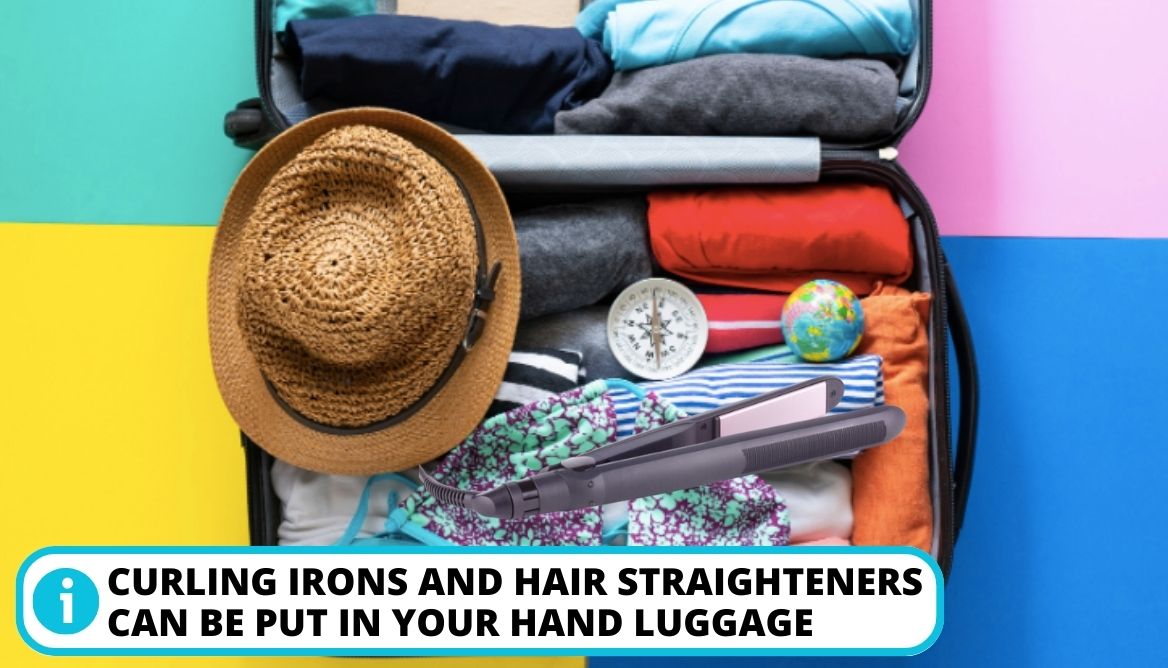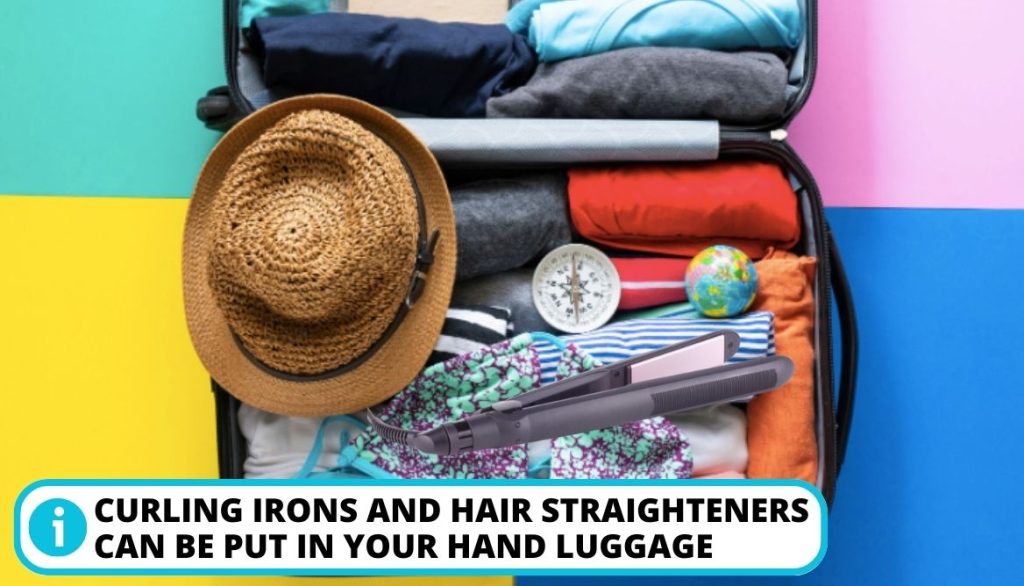 FAQ
What toiletries are not allowed on a plane?
Only toiletries that follow the 3-1-1 TSA rules are allowed on a plane. The following toiletries are not allowed on a plane; Dry conditioner in hand luggage of more than 3.4 ounces, Toothpaste not on its original label, and toiletries like hair gel that are deemed hazardous by the TSA.
Is dry shampoo powder or liquid?
Dry shampoo comes in powder form and liquid form. It is made from different ingredients usually ranging from aerosol propellants, conditioning agents, fragrances, and solvents.
Is hair powder allowed in hand luggage?
Yes, hair powder is allowed in your hand luggage, provided it meets the TSA requirements. The container should be at most 3.4 ounces, the set requirement. It should also fit into a clear single quart-sized bag to allow security checks.
How many bottles of travel-size shampoo can you bring on a plane?
You're allowed to bring 32 ounces of travel-size shampoo on a plane. The dry shampoo bottles take up space and will fill your bag.
What size shampoo can I bring on a plane?
There are different sizes of liquid or aerosol shampoo allowed on a plane. You can bring shampoo on a plane in your hand luggage. Dry shampoo in aerosol form is restricted to aerosol cans of up to 100 ml.
Conclusion
Can you bring dry shampoo on a Plane? You can travel with your dry shampoo and board the plane, provided it meets the TSA requirements. Dry shampoos are a lifesaver, especially if you're having a long journey.
The TSA guidelines clearly state the requirements before dry shampoo can pass security checkpoints. All liquids must follow the 3-1-1 liquid rule. You can carry liquids amounting to 3.4 ounces or less in a container. The container must fit in a clear quart-sized bag and each passenger can only have one bag.
So, have you ever been stopped at the security checkpoints? What are your thoughts on the TSA guidelines? Leave a comment, as we appreciate your feedback.