Happy Wayfarer is reader-supported. When you buy through links on our site, we may earn an affiliate commission.
Tired of using in-flight entertainment and want to amuse yourself in some superior way? Ah! I see that your hunt for "Can i bring Nintendo switch on a plane" have led you here.
Thankfully, Yes! You can bring a Nintendo switch on a plane and can operate it too. But, keep in mind that you are only eligible to play online games as long as you are linked to the plane's wifi.
Let's direct your focus to this article and learn about safety measures and TSA rules regarding bringing Nintendo switches on plane. Scroll down and give a read till the end!
Can I Bring Nintendo Switch on a Plane? TSA Rules To Follow
TSA rules are the main focal point regarding bringing and operating Nintendo switches on a plane. As mentioned above, it is allowed to accompany a Nintendo switch on a plane but still, there are a few considerations to take into account of:
Before boarding the plane, make sure your Switch is set to airplane mode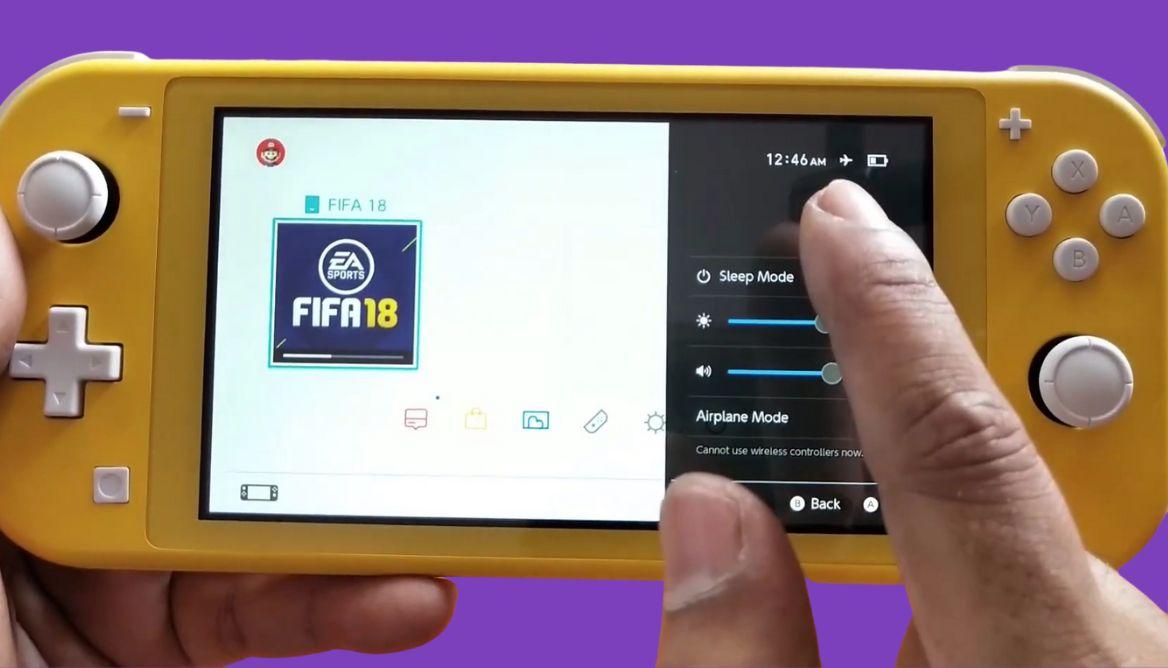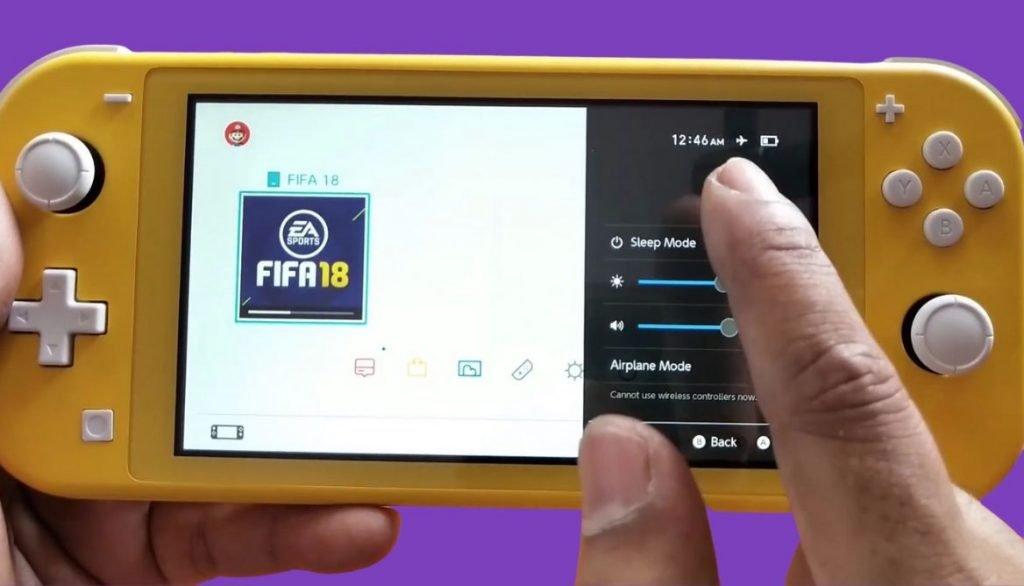 Turning your Nintendo Switch into Airplane Mode (or "Flight Mode," as it's referred in the rules) will hinder you from obtaining any incoming calls and will also isolate you from linking to any wireless networks. You won't be capable of using your navigation systems or Bluetooth either.
An airplane GPS and other avionics are susceptible to disturbance from cell phone and WiFi signals. All semiconductor electronic devices must be placed in airplane mode before departing.
Most carriers will activate the in-flight WiFi once the plane has attained maximum cruising altitude. However, before you walk out the door, be sure your Switch has a standard version.
In airplane mode, you can't use tabletop mode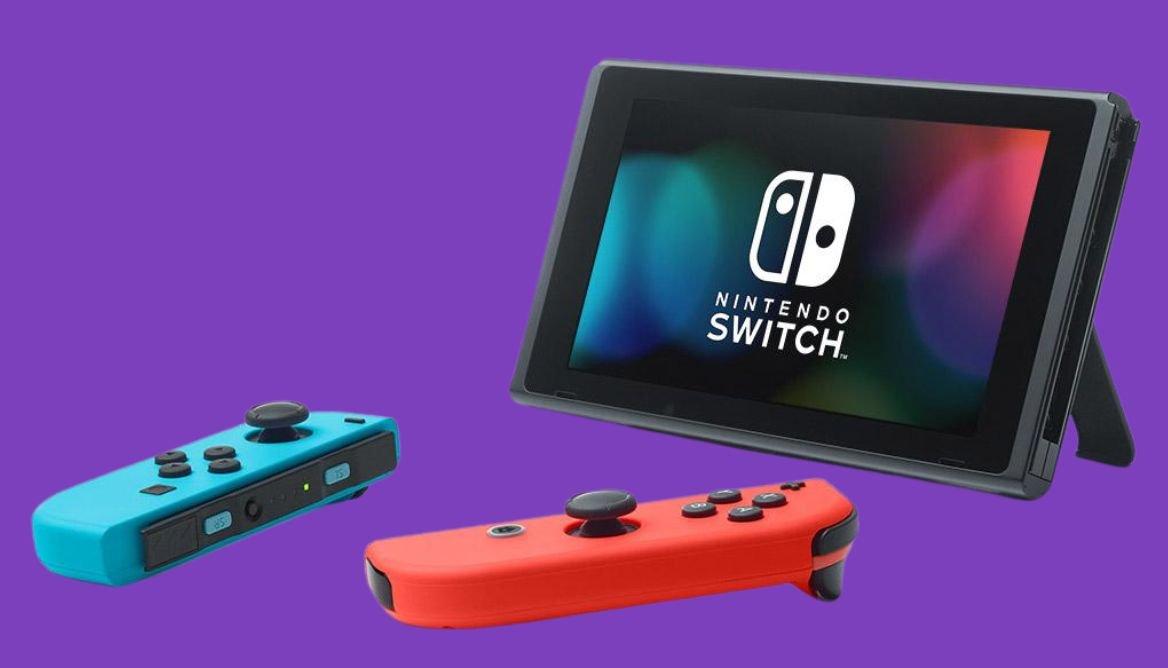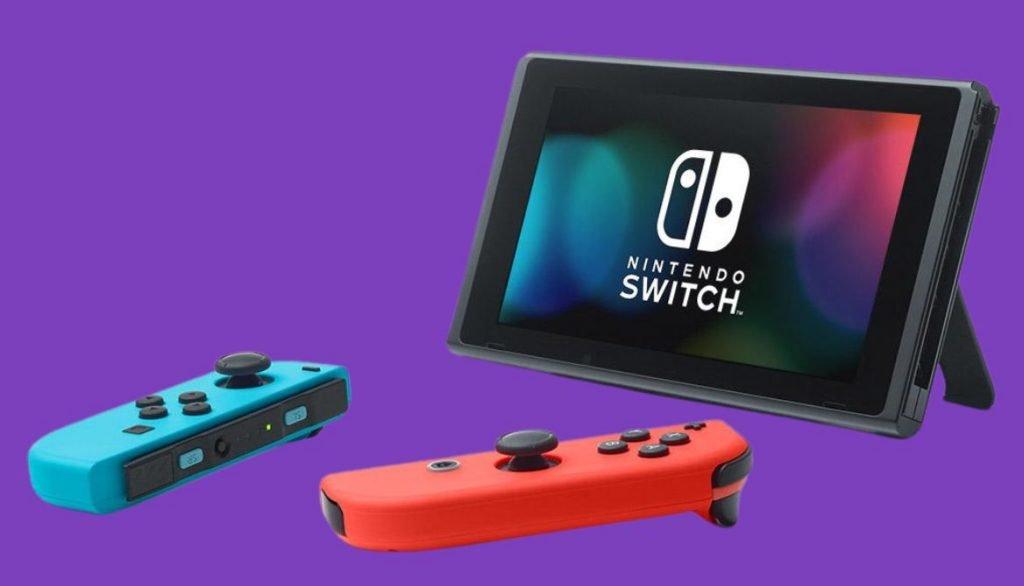 Handheld Mode vs Tabletop Mode
Nintendo portable devices may be used in two primary ways in your handheld or on a tabletop. To play in Handheld mode on the Nintendo, you must handle it as if it were a tablet or smartphone, hence as the name suggests.
Tabletop mode is triggered by resting the Switch on a base and withdrawing the JoyCon controllers from the edges. Furthermore, Nintendo Switch may be placed on the base, and these peripherals can be used with it.
When engaged, airplane mode inhibits wireless connections such as WiFi and Bluetooth from being formed or processed while in the air. In contrast, it precludes the Joy-Cons from being removed from the Switch and utilized in tabletop mode.
On a Nintendo Switch, how do you activate airplane mode?
Activate flight mode using these steps:
Hold the Home Button Down
Activate the "Flight Mode" by Toggling the Switch in the Upper Right Corner
Ensure an Airplane Emblem Appears in the Top Right Corner of Your Nintendo Switch Display
Unfortunately, a WiFi connection is necessitated for tabletop mode, and the JoyCon controllers cannot be deployed wirelessly in this arrangement.
How to Pack a Nintendo Switch OLED for a Flight
Nintendo Switch OLED and certain other Switch variants use a lithium battery, you'll ought to transport it on the airline as part of your carry-on or as a travel companion.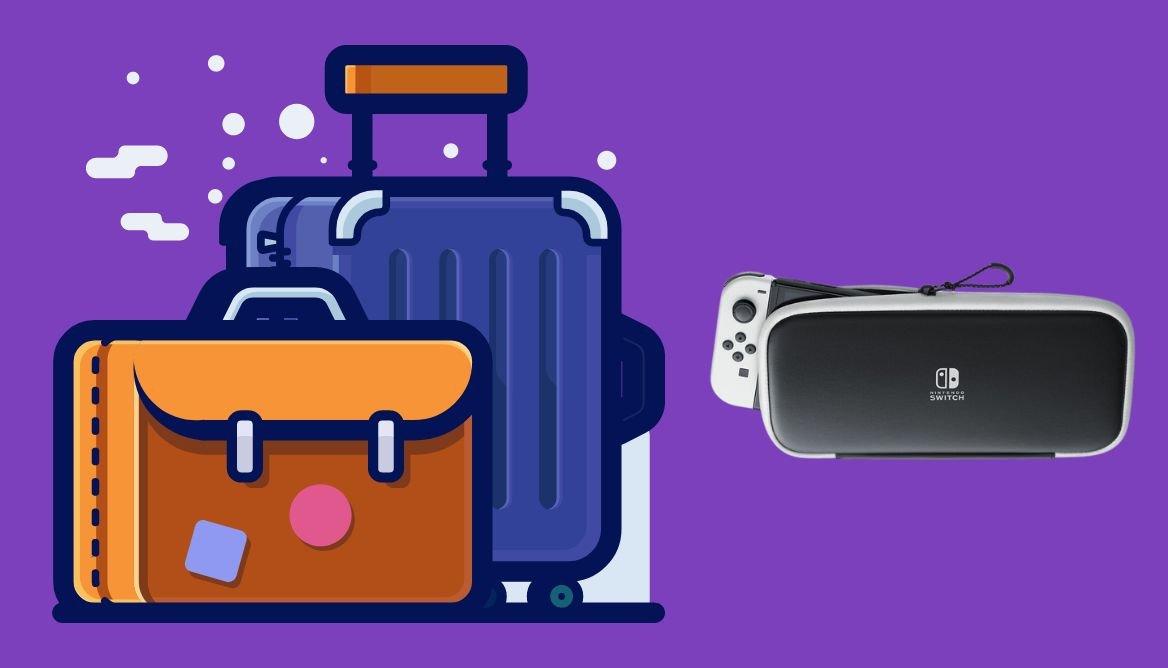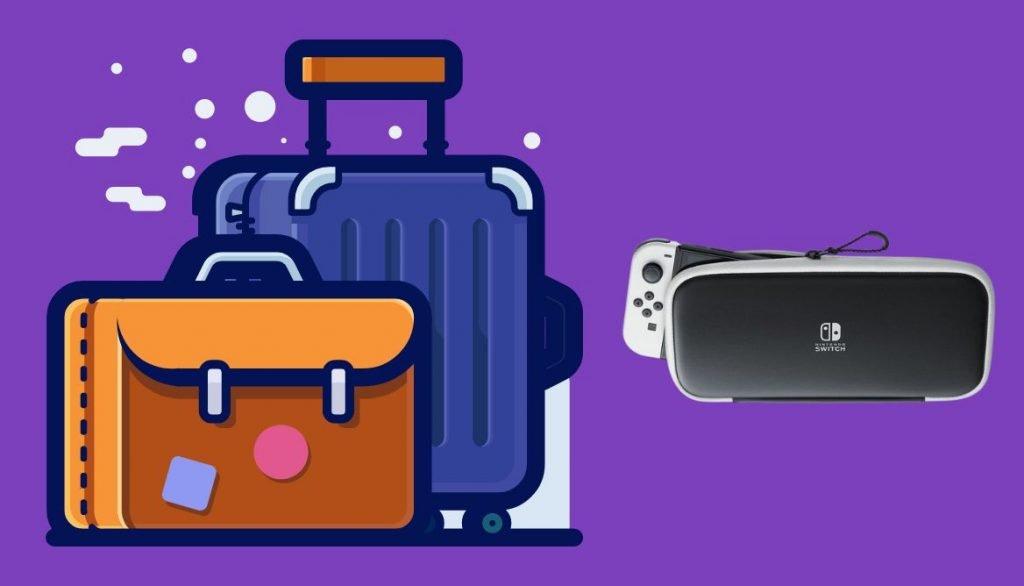 Since lithium batteries might potentially catch fire in the instance of a malfunction or short-circuit, they should not be carried in checked bag and stowed underneath the plane.
The TSA has special laws for batteries with more than 100 watt-hours and those with less. Lithium battery in every Nintendo Switch product have a consumption of less than 20 watt-hours, making them perfectly legal to carry on through airport security.
Can I Take a Nintendo Switch In Carry-On Luggage?
Carry-on bag restrictions for Nintendo Switch and Nintendo Switch lite systems are often abolished on most carriers.
There are no prohibitions on bringing a Nintendo Switch with you as cabin luggage.
Stow your Nintendo Switch and any other full sized gaming consoles and cords individually from your other possessions and assure they are well-protected if you plan to use them while in transit.
In additament, the TSA's technical support has affirmed that video gaming consoles can be packed in checked luggage.
Can I Take a Nintendo Switch In Checked luggage?
Though travellers are encouraged to stow their Nintendo Switch systems in their checked bags, numerous do so in attempt to keep themselves occupied particularly on long flight.
The Nintendo Switch should indeed be stowed in your carry-on bag, even if you don't anticipate to play it, as it is not advisable to put handheld electronic devices in checked luggage.
Do you Have to Take your Nintendo Switch out at Airport Security?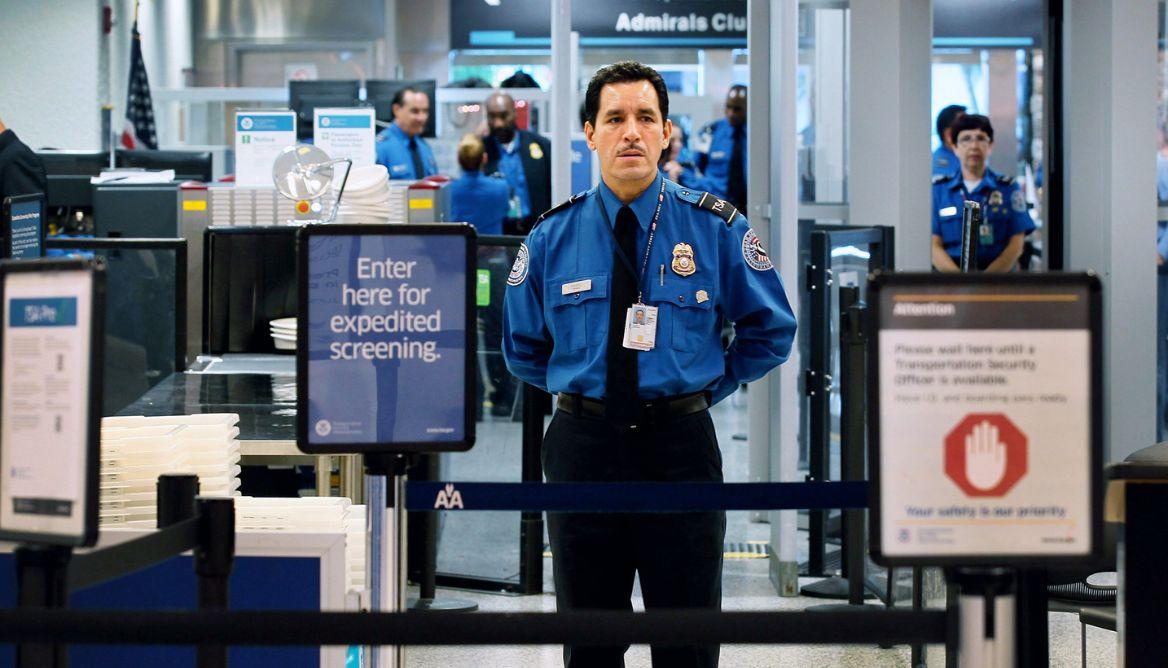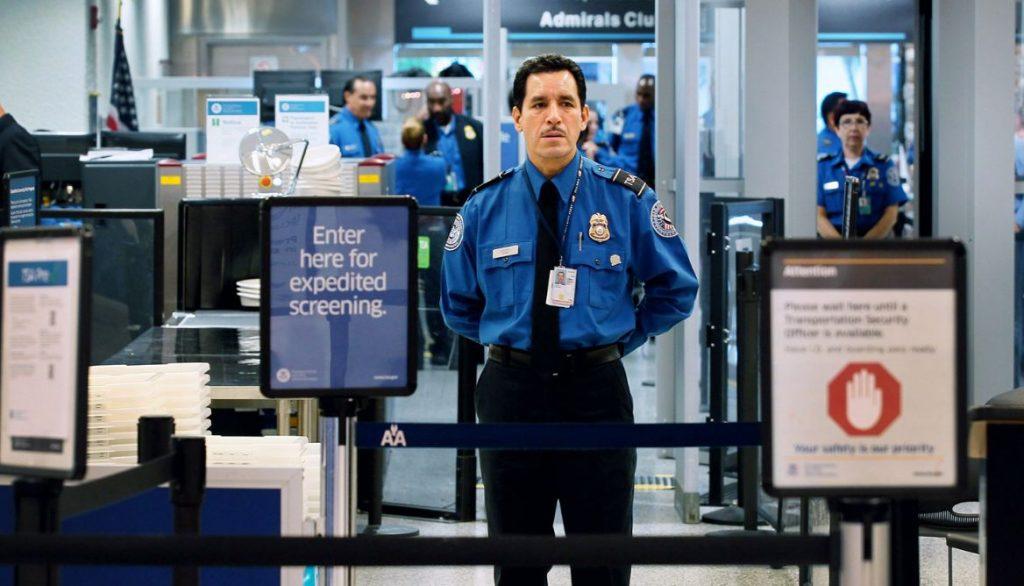 Airport security mandates you to extract your Switch from your suitcase and set it in a container for scanning. Assure your Nintendo is freely reachable in your baggage when you head to the airport.
Since your Nintendo Switch is sensitive, bring it in your carry-on luggage. If your Nintendo slips, use a comfortable fit.
After screening, you may retain your Nintendo in your handbag unless you desire to play it on the flight.
Can You Use Your Nintendo Switch On A Flight?
Obviously, Yes! You may reap the benefits of the flight time to play Nintendo.
This is how to engage the Nintendo Switch's "airplane mode:"
For the Prompt Settings Menu, Hold Down the HOME Button for Minimum a Second
Select Airplane Mode From the Quick Settings Menu, Then Hit A to Turn it On. Just Hit A Again in Case to Turn it Off
To use the controllers when in airplane mode, immediately turn Bluetooth on.
Can you take a Nintendo Switch dock on a plane?
Definitely! The Nintendo Switch, conversely, just demands a USB C cable to operate. The charging dock is optional. Perhaps it would be optimal to keep that in your carry on luggage while you're in transit.
How to Charge a Nintendo Switch?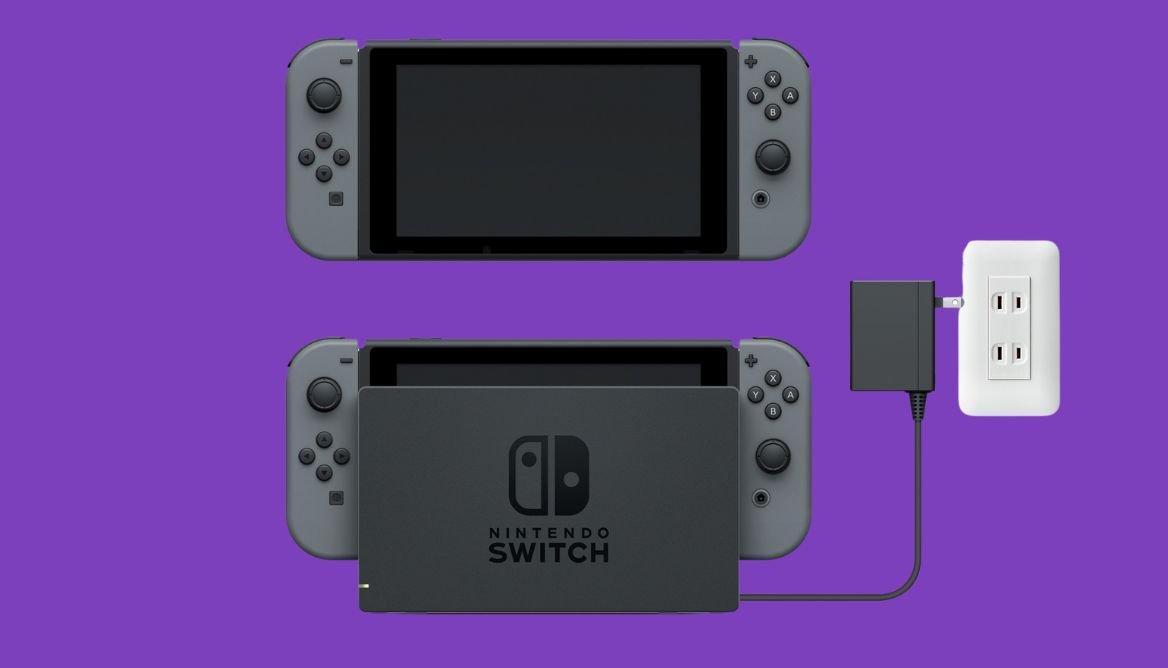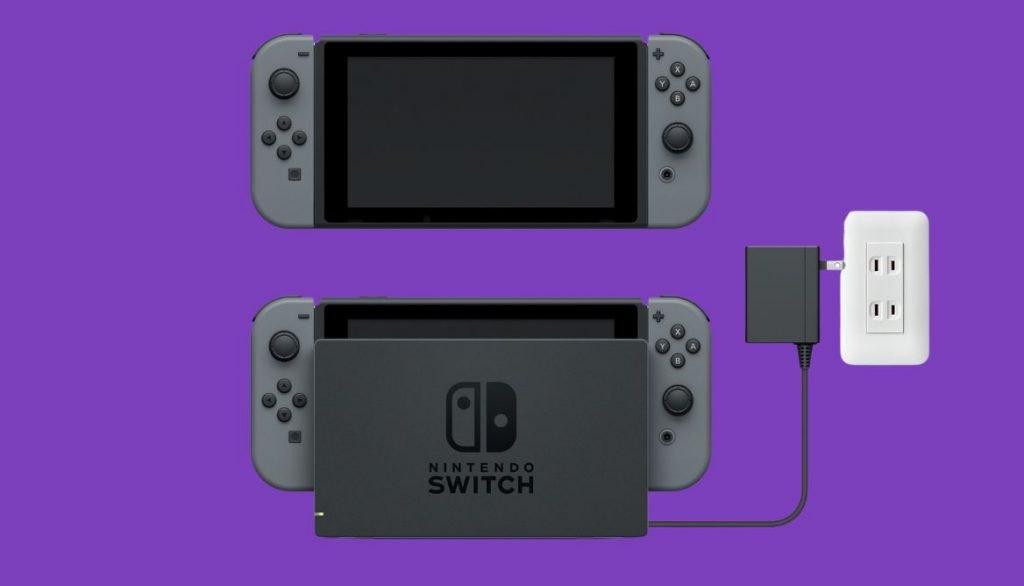 A USB C cable is required to power up a Nintendo Switch. Directly attach the USB C to an electrical socket using the adaptor. Lastly, connect the Switch end to your controller.
The game system and the controllers, or Joy-Cons, must be powered before consumption. The Joy Con controllers may be charged in two main methods.
You May Charge Your Nintendo Switch Attachments by Inserting Them in the Dock that Came with Your System
The Nintendo Switch May be Played with the JoyCons Linked and Powered Ahile also Being Charged
You have a few alternatives for charging your Nintendo Switch while on the go.
Invest on a USB-C Compliant Rechargeable Battery.
Switch Off Your Laptop and Hook in Your Nintendo Switch to Recharge It.
Prior to actually heading to the airport, make sure your Switch is fully charged. With this approach, you may kill time on the road while you play games.
Can I take my Nintendo Switch overseas?
Regulations in your host country will be implemented during your overseas travels.
Considering Switches can be scanned effortlessly and pose no cyber threats, there are no rules concerning their use.
Nevertheless, you should still withdraw your Nintendo from your luggage or let the security personnel know that you have one inside.
To avoid any unnecessary inconveniences, it is best to familiarize yourself with the airport regulations of your ultimate destination country.
Can I take a Switch on a plane bound for the UK?
There are absolutely no constraints against carrying a Switch from any nation onto a flight going for the UK, thus the answer is obvious, you may take a Switch on an aircraft destined for the UK.
However unlike laptops and tablets, the UK administration did not include switches in its embargo. The restriction was eliminated in 2019, so you may play your Switch in the cabin of any flight en route to the UK.
Conclusion
So, here we are are! Did you finally got answer to your query?
As you will face no obstacles at TSA security checkpoint while bringing Nintendo Switch, but still make sure to put it on airplane or flight mode before you reach cruising altitude.
Popular opinion suggests to keep cell phone C cable with you, so you can power your Switch on extended trips or charge them fully to make sure that battery lasts during your trip.
How much helpful this article was? Give us a feedback and let us know in the comment section that what packing techniques you are gonna use that are guidelines related!