Happy Wayfarer is reader-supported. When you buy through links on our site, we may earn an affiliate commission.
You might be surprised by additional costs when booking a room leading to the question, are hotel deposits refundable? You are not alone, as the factor bothers many, especially when using a third-party booking site. 
Various points determine if you get your money back, and they include:
Appropriate cancellation of the booking.
Adhering to hotel policies as in the agreement.
The following is an exclusive write-up to help you understand how to successfully request your deposit, analyze the steps you can follow, and review the payment methods used.
Deposit Fee for the Hotel Room – An Overview
Paying for a hotel room guarantees you'll visit and use the services at your preferred time. The payment is typically through cash on arrival, but a credit card will mostly do.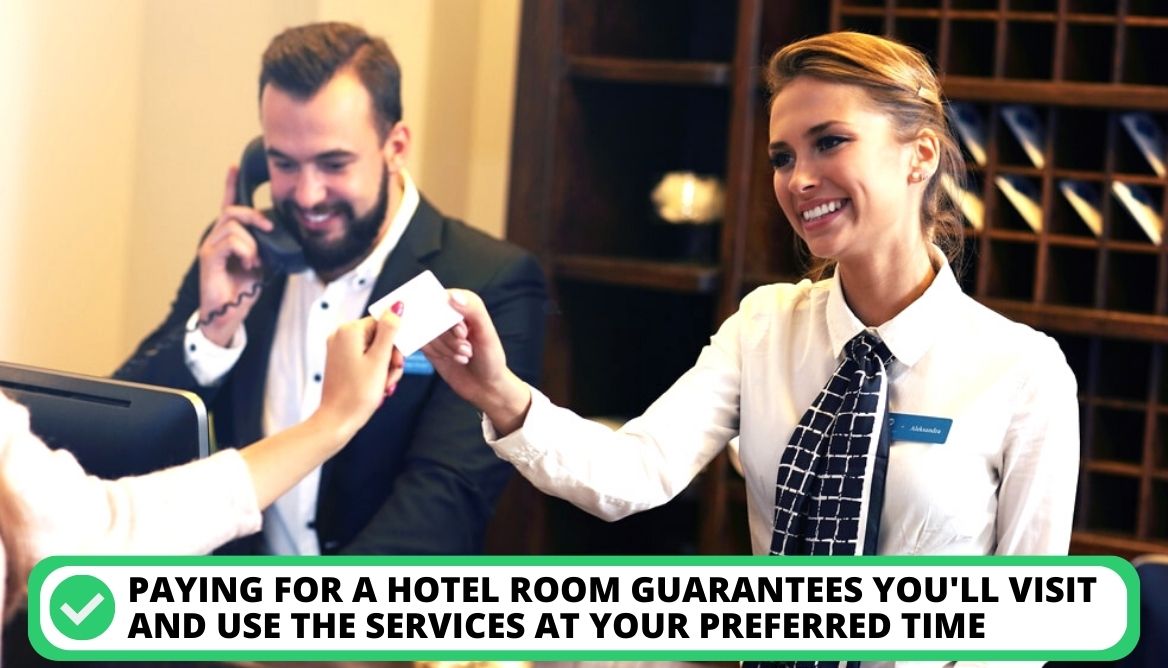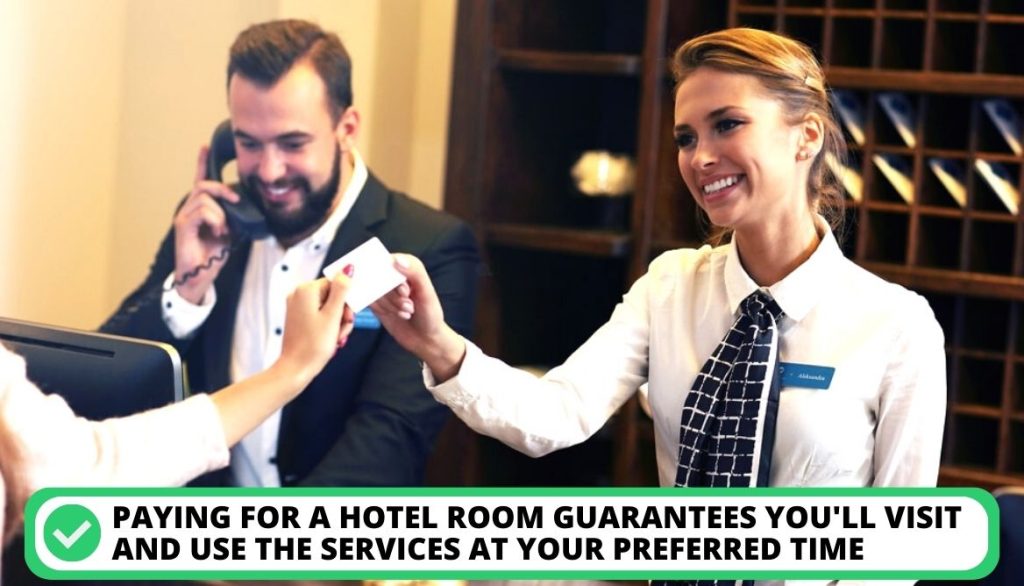 The amount paid depends on several factors, such as:
The nature of the hotel room booked.
Reservation of parking space.
Season of travel, where during festive periods, deposits cost more.
The number of rooms booked can get you a cut on the fee.
The type of room service offered while in the hotel.
The Processes and Dynamics of Hotel Prepayment
Payments are executed differently, with hotels letting you select the most convenient method. The following are some various dynamics used in booking a hotel room:
1. The Guarantee Method
A guaranteed reservation is initiated if you submit your credentials before you check in. Your credit card number is withheld in case of any unnecessary deductions after your hotel stay.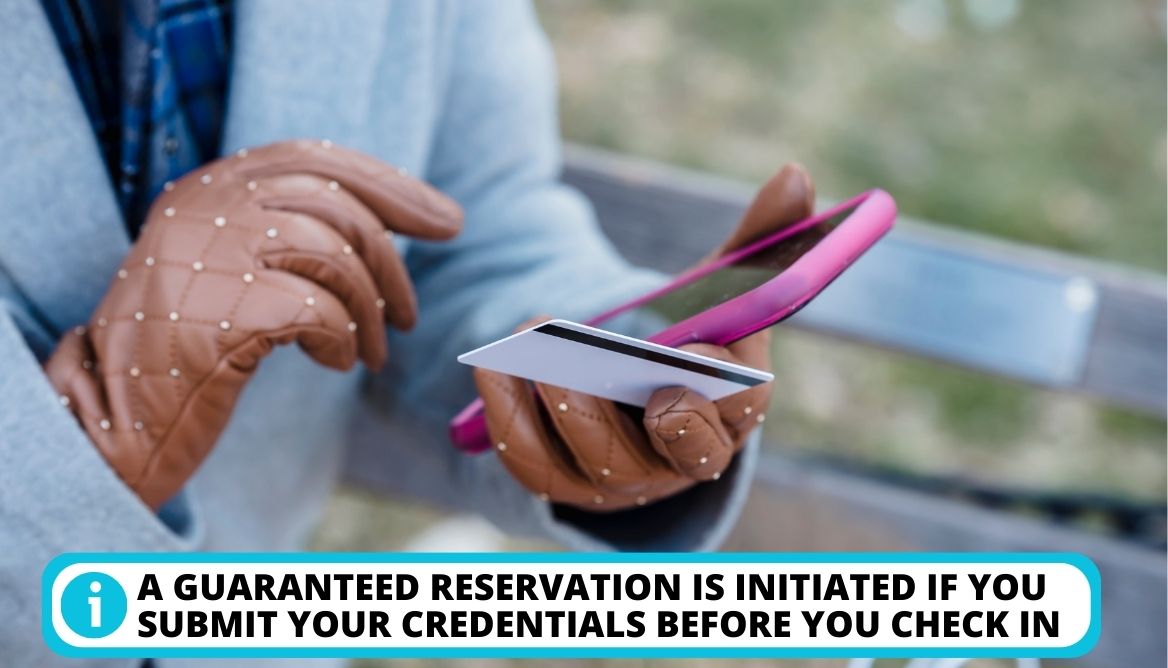 There's a catch, however, where some policies limit against reversing your booking as stated in their respective hotel's cancellation policy.
Summary: There are deposits to refund with no payments committed. The only strict requirement is to appear after making such a reservation.
2. Making a Deposit
This fee can be part of your total cost, especially if your check-in lasts one night. You can make the arrangements a day or two prior, and your choice of services determines the amount to be charged.
The standard fee is $100 for many hotels. However, it is important to note: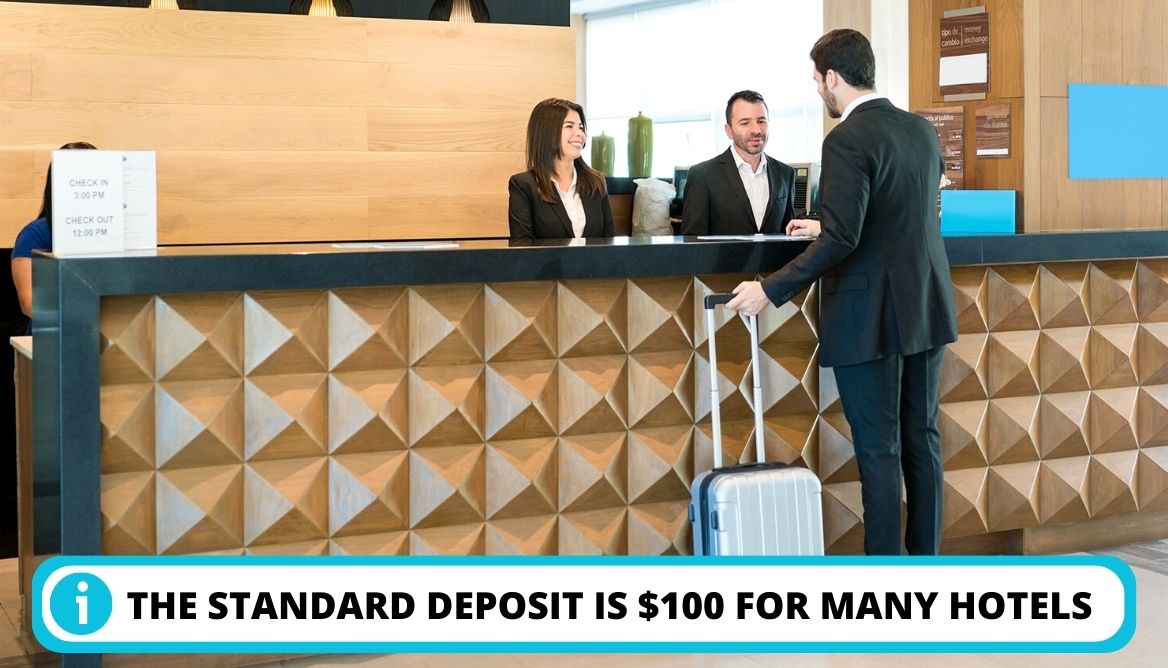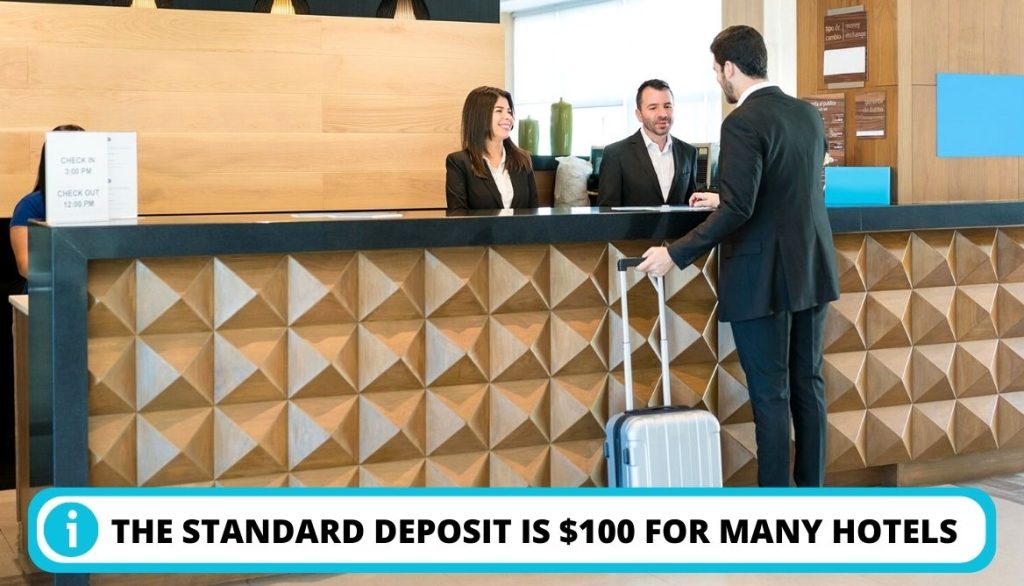 Credit card: All card payments are convenient, but it is advisable to use credit options. Its dynamics make the reversal process easy.
Debit card: The debit card is ideal only when you have money in your bank. A refund with this method can take time from the bank's side.
Summary: Your advance deposit is refundable if you request a cancellation early and with a valid reason. Moreover, you are also eligible for a refund after checking out.
3. Using Prepayment
Prepayment is a more flexible method, where you can make partial or full payments when booking. This is a common mode when booking on the same day you check in and is also associated with short-term stays.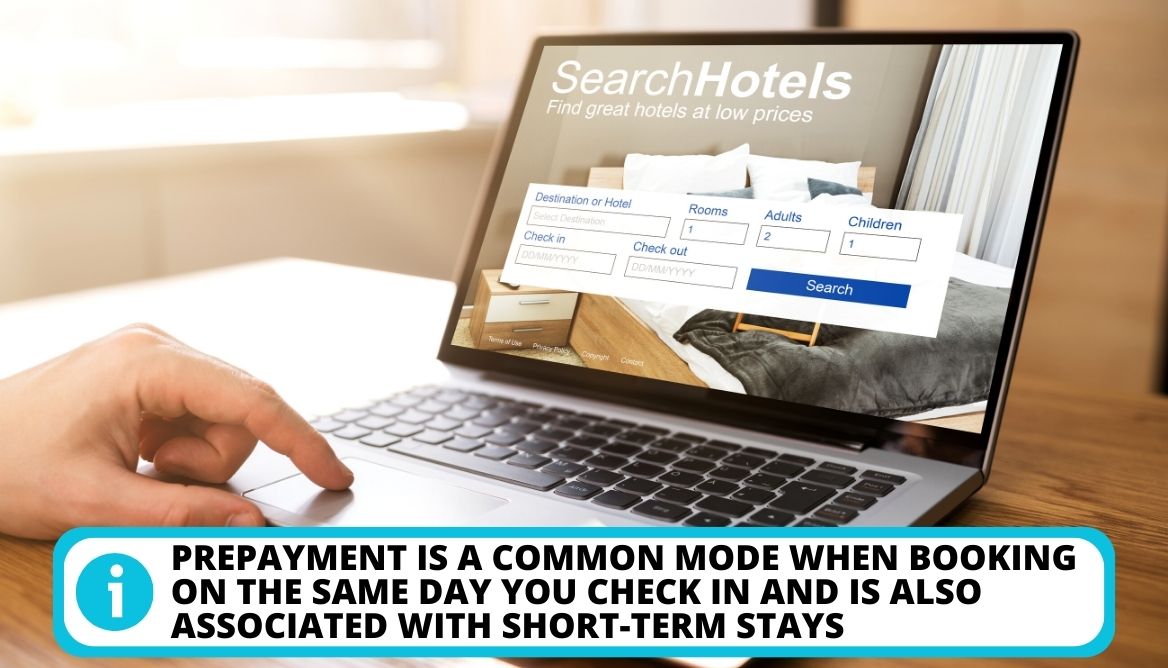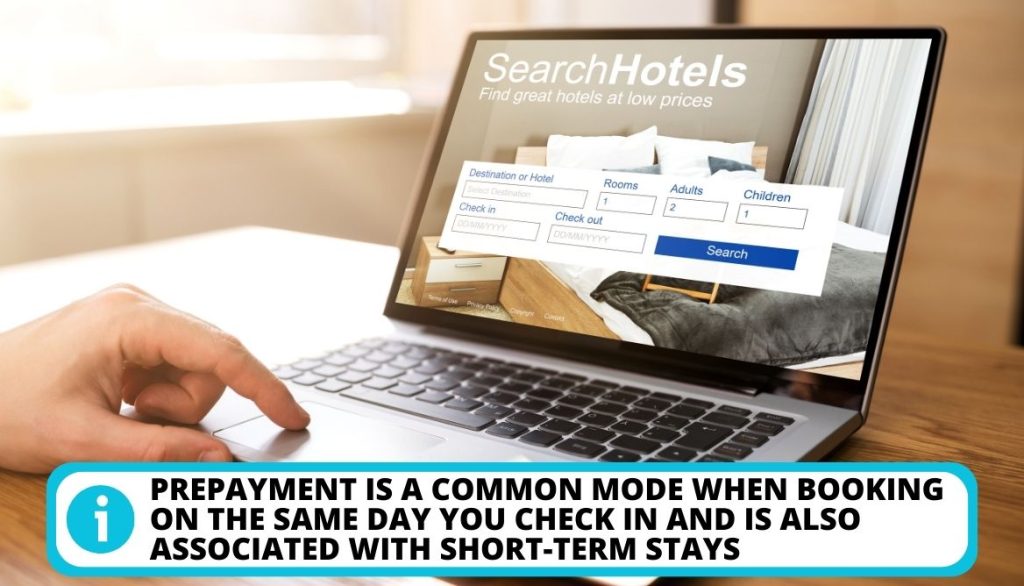 You can also get a discounted tariff, as this mode means you must occupy a room. Other rules include:
It also necessitated a no-cancellation rule, impacting your availability after booking.
Ensure to show up at the specified time of arrival, with no room guarantees after passing the deadline. You should, therefore, issue your cancellation prior to the time for the refund policy to be legible.
Summary: Prepayments are non-refundable thus, ensure you book a reservation if you are certain of your hotel stay.
4. Pre-Authorization Booking Method
The payment method enables hotels to 'book' a certain amount before recording actual payments.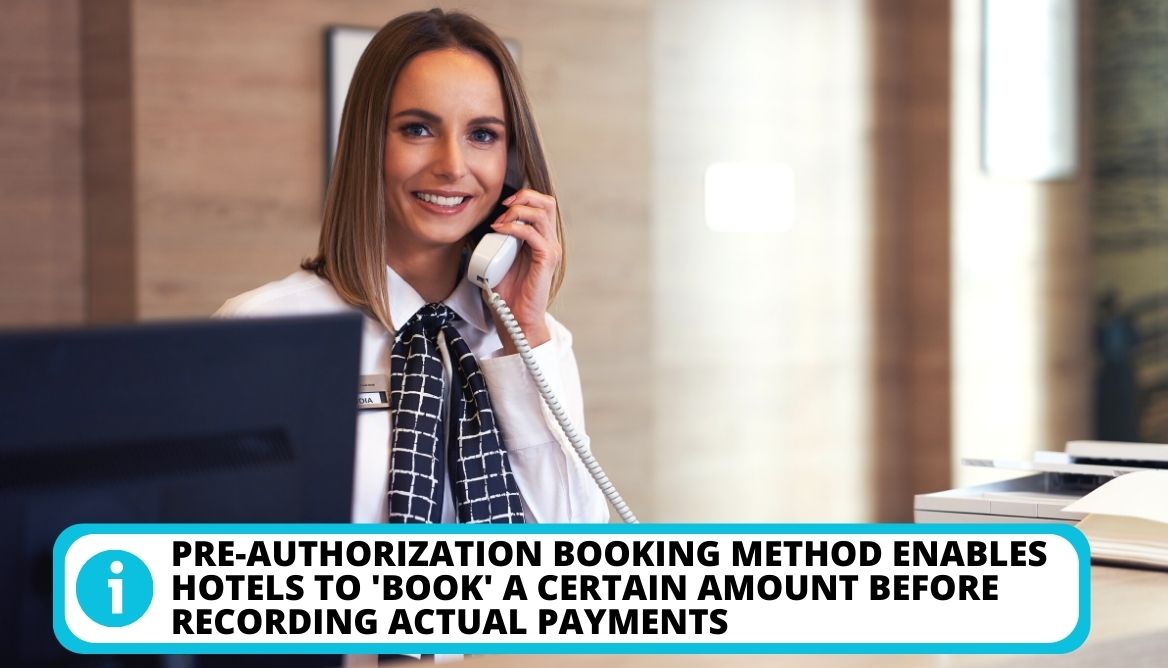 The hotel, therefore, is certain that the sum charged to your credit card will always be available in case you back out.
Customers can use their held funds through another reservation before a certain period expires.
The waiting time is normally five days in most hotel agreements.
Summary: There are no expenses incurred if you cancel a pre-authorization, therefore is no need for a refund.
Are Deposits Always Required for a Hotel Reservation?
Firstly, the fee, also made via a third-party booking site, covers the hotel management in case of any incidental charges. Your cancellation, outside their guidelines, ensures that they do not reserve a room, and you receive no compensation.
Here are additional reasons why the deposit is essential:
Establishments: Most importantly, the payment is for maintaining the establishments and ensuring you feel satisfied when paying the fullhotel bill.
Benefits: Deposits come in handy for both the guests and hotel staff. You mostly benefit, as you can freely get snacks from the hotel market, rent films, modify the internet speed, and freely use the classic hotel's room service requests.
No additional transactions: This fee saves you from other transactions with workers and ensures extra services needed are catered for. Therefore, the inconvenience of recording petty transactions is avoided to benefit the staff. Always ensure you check the billing statement before leaving.
However, not all hotels ask for deposits. In some cases, you can step into a hotel and pay half the price at the reception. The balance payable depends if there are any extra fees from damages and expenses.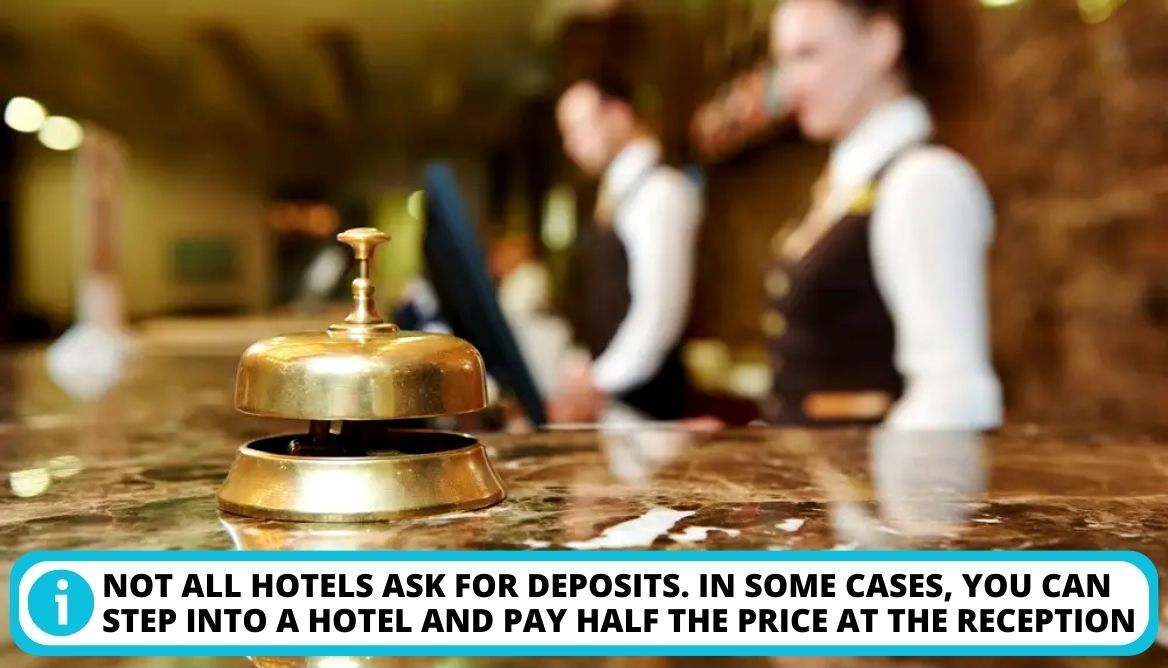 How Long Does a Refund Take?
As mentioned, hotel payments are refundable after both parties follow the signed agreement or the stated policy. The burning question for customers is the waiting period for the cashback.
Credit Card Company Deposits
Undoubtedly, using your credit card details is the ideal way to book a hotel room.
The method allows the recipient to eliminate the deposit hold from their credit account immediately after checking out. This is so, as the hotel can place a hold without really charging you.
This hotel hold is normally between $50-$200.
You are eligible for a full refund if you don't incur any damages or go out of your budget when necessary cuts are made.
Aside from your agreement, reviewing the hotel reservation rules and guidelines is important.
This will help you know services and goods that are outside your budget.
Additionally, what you might regard as normal can be vandalism or breach of contract, thus not getting your money back.
Credit card deposits will normally take 2-5 days depending on the time the hotel takes to review the state of your room.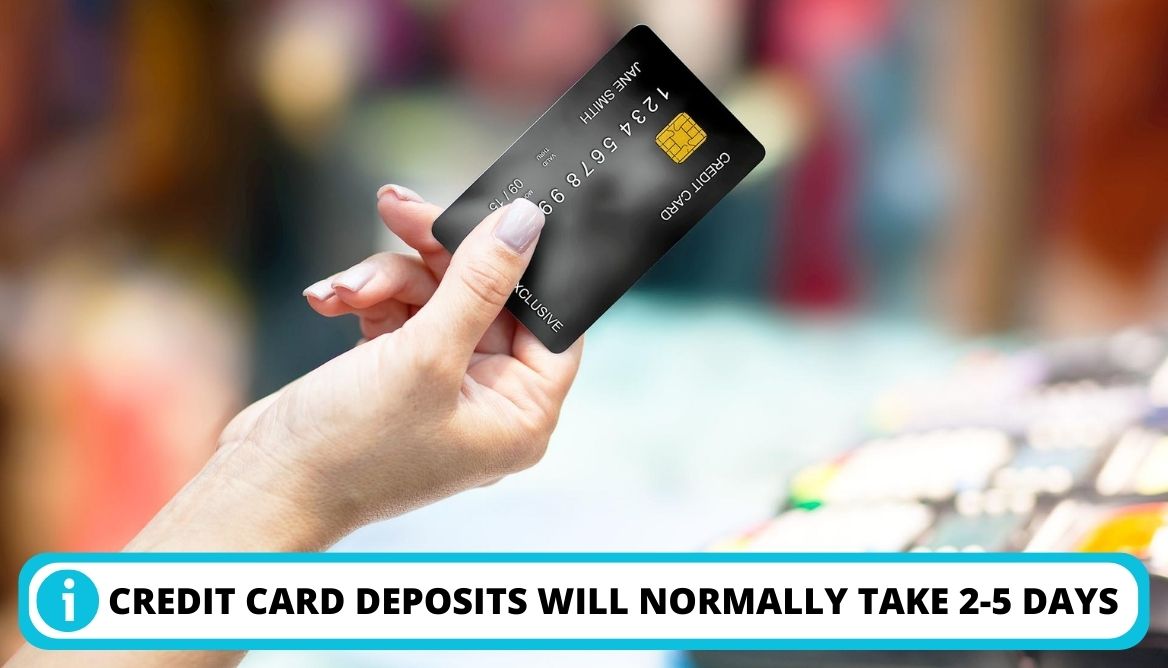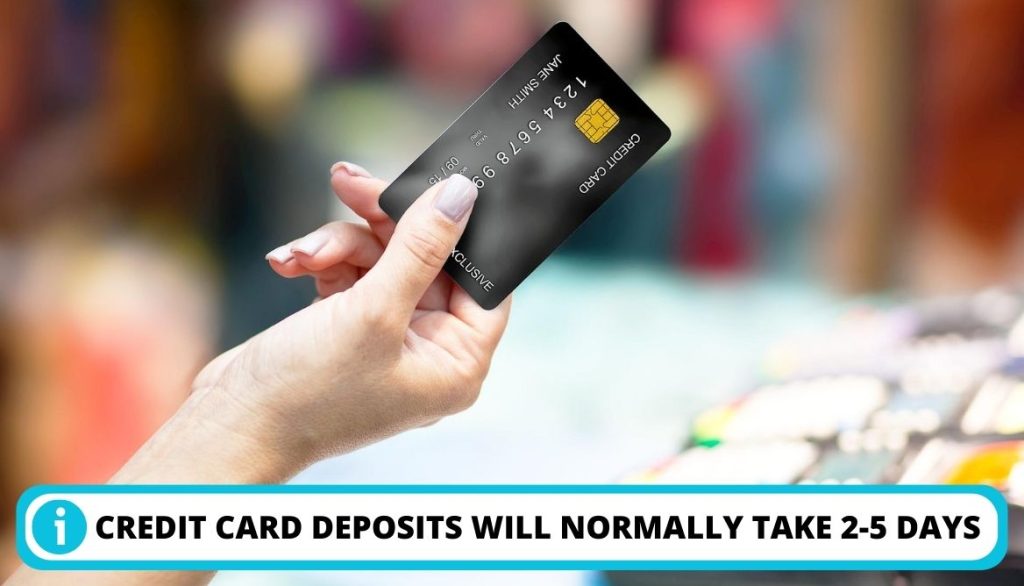 Waiting Period for Cash, Check or Debit Card Deposits
Cash, checks, and especially debit card forms differ from credit card methods regarding the return policy. Normally, they vary according to how you pay for the booking, and here is everything you need to know:
1. Cash payments
Cash payments are good if you're at your credit limit and are typically done at the hotel's front desk on the day of arrival.
The money you pay is similar to when using a credit card company but without intermediaries and with actual charges.
You should get a receipt for the hotel charge when you check in and one after receiving your money back.
Deductions still apply if you get too comfortable and overstay or in case of any incidental charges.
You'll normally get your hotel deposit when you check out or 24 hours later after the management approves.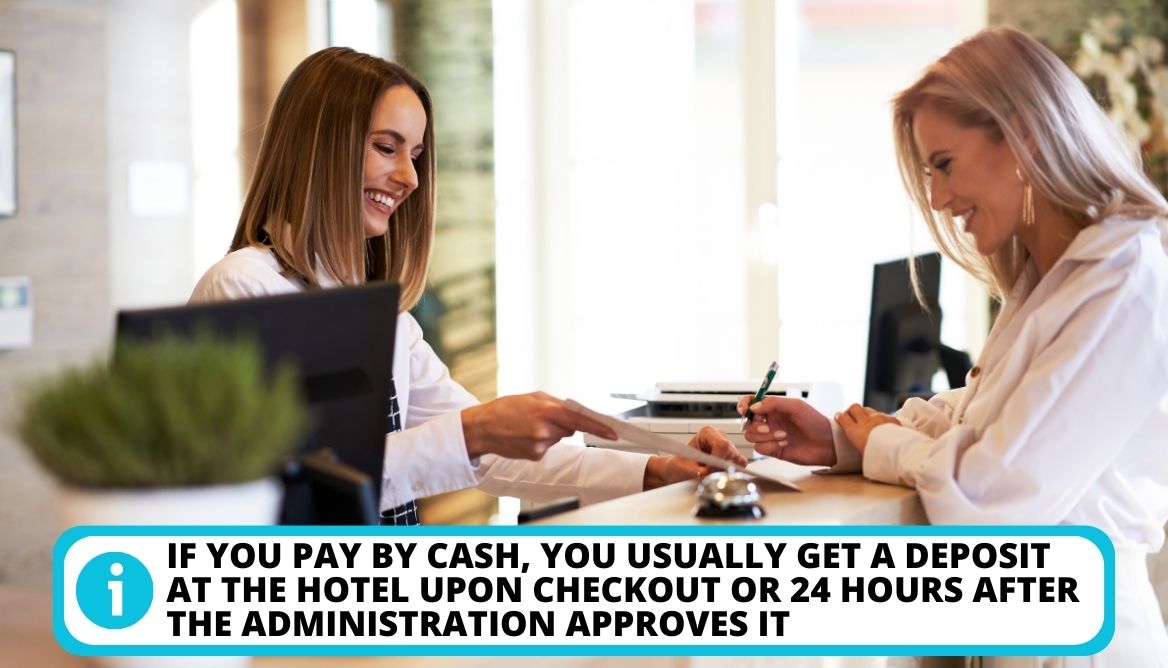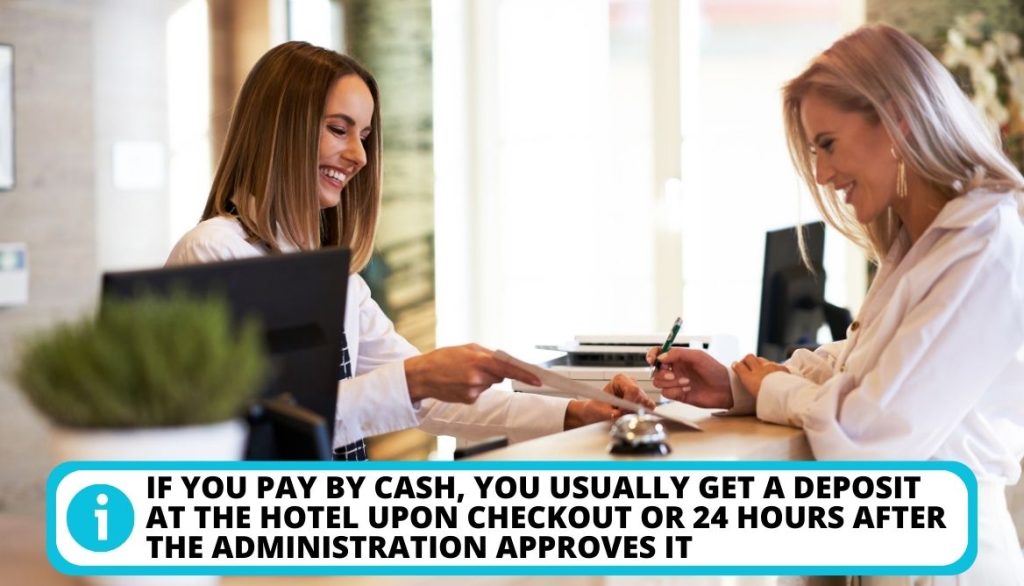 2. Using Checks for Room Service Payments
It is best to avoid using checks, with most hotels not accepting them. However, five-star hotels in major cities can work with check deposit payments, easily processing the payment during your stay.
Due to the long transaction process, check deposits can take at least seven days or more.
3. Debit Card Deposit Payments
Placing your account on hold is impossible when using debit cards, when hotels require payment at the front desk. The security deposit is directly charged from your bank account and deposited back when you officially exit.
There are delays when using debit cards, which are caused by the following: When you are eligible for a refund using a debit card, the process can take 7 days or up to two weeks. Here are the reasons for the delay:
The hotel management must contact their financial processor or a bank before executing a wire transfer from their account to yours.
This process mostly depends on how both parties process the transitions, where the credit card issuer can delay on their end.
After updating the back-and-forth transactions, your bank also takes considerable time to process such charges.
With the process taking 7 days or up to two weeks, you should avoid debit card payments, whose refund policy can inconvenience you. It is also easy to make unintentional bank overdrafts after incurring extra costs.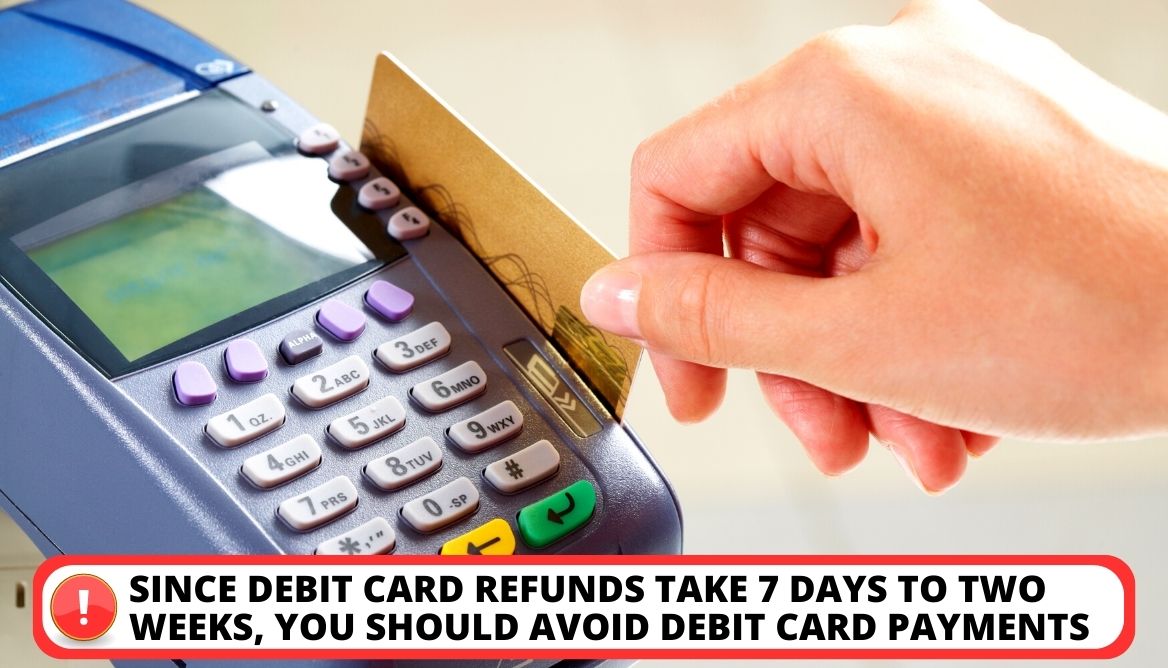 Do Hotel Deposits Get Refunded?
You can reclaim your deposit, especially if you cancel the booking accordingly.
Dealing with A Hotel's Cancellation Policy
According to the fair credit billing act, you can request your cancellation a day or two in advance, especially with a valid reason. Nevertheless, certain hotels might levy a cancellation fee or need you to notify them over seven days in advance. Ensure you check the hotel's policy before the booking because:
After dealing with a stricter cancellation policy being appropriately initiated, most establishments will reimburse the resort fees before your request. You will get an inquiry to reclaim your money through your credit card company.
There's also a time limit on how long the hotel holds credit or debit card.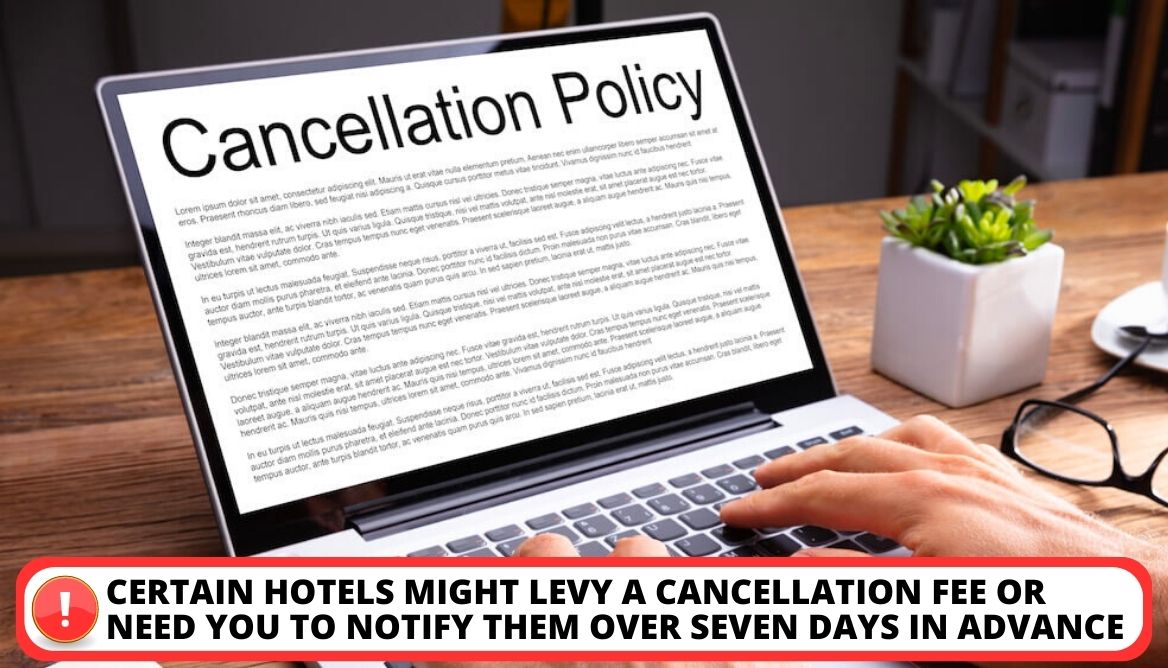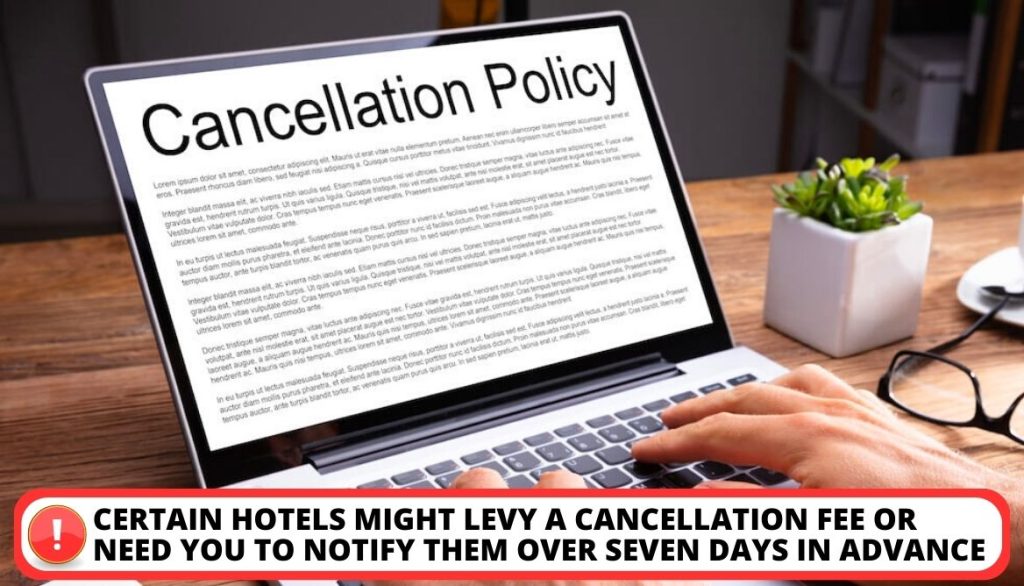 Frequently Asked Questions
Will my hotel deposit be refunded?
The hotel deposit will be refunded if you cancel your booking early and adhere to the signed agreement.
How long do hotel deposits take to return?
Hotel deposit refunds can last up to two days when using credit cards and a week for debit cards.
How do I get out of a hotel deposit?
As stated in the agreement or cancellation policy, a hotel room prepayment can be canceled days before your check-in.
What is the hotel deposit policy?
A hotel deposit policy is a sum of money kept by the establishment as an assurance against any incidental fees, arising during the guest's stay.
Can a hotel reverse a payment?
A hotel reverses a payment if you follow the cancellation policy. However, some charge extra for this.
Conclusion
There you have it on the processes to follow for a deposit request, through the different payment methods. Also explained are the appropriate procedures for reservation cancellation.
So, have you ever successfully requested a refund? Comment below with your answer and the mode you used during the booking process.